March 17, 2020 at 5:25 pm EDT | by Joey DiGuglielmo
Coronavirus wreaks havoc on D.C. queer nightlife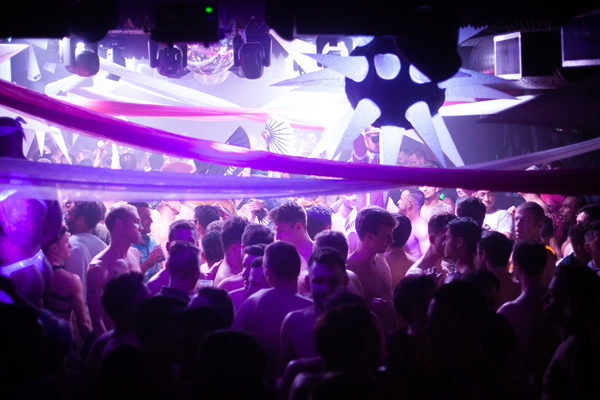 As coronavirus continues its surge across the U.S., little will remain unaffected. Millions will likely manage to remain uninfected but few will not feel the economic impact in some fashion, especially those whose economic lives were tenuous before. With practically all performances and concerts canceled indefinitely, Washingtonians in the gay nightlife world are reeling.
Dougie Meyer presents weekly Avalon Saturdays at Soundcheck, which bills itself as "D.C.'s No. 1 weekly LGBTQ+ dance party." The parties have been canceled at least through the end of March and Meyer, who's gay, says between this and other events he runs (some in New York), he expects a severe loss.
"This is so serious," he says. "I will not only lose thousands and thousands of dollars personally, but this is coming into what would normally be my busy season. As is fairly common in nightlife, January and February are always your slowest months and we pretty much keep things going in the red. People are maxed out from the holidays, it's bitter cold out and not only are we not making any money, we're actually losing money because we still have to pay employees, still have to pay lighting cost, decor, drag queens, the expenses keep adding up. Things usually start to rebound in March and April and people are finally going out again, the weather has warmed up and people are in a better mood but now, even that has been completely stripped away from us."
Actress/comedian Beverly "Miss Chocolate" White works by day as an executive assistant at a local non-profit but says her nightlife gigs help her pay bills and give her some financial cushion in the pricey District (Investopedia places it as the fifth most expensive U.S. city). All 10 bookings she had coming up have been canceled, she says. Her day job, too, is uncertain because of the virus.
"I probably won't starve or be put out from that income, but it does help," White, a lesbian, says. "It's enabled me to be a sponsor, to have a little bit of disposable income, to sponsor with 'Ask Rayceen,' to donate to Casa Ruby and Wanda Alston House … but I do pretty much live paycheck to paycheck, so I don't know what will happen next month, next week. I was finally to a point where it wasn't costing me to do a show, they were paying me, so I don't know where this will all lead."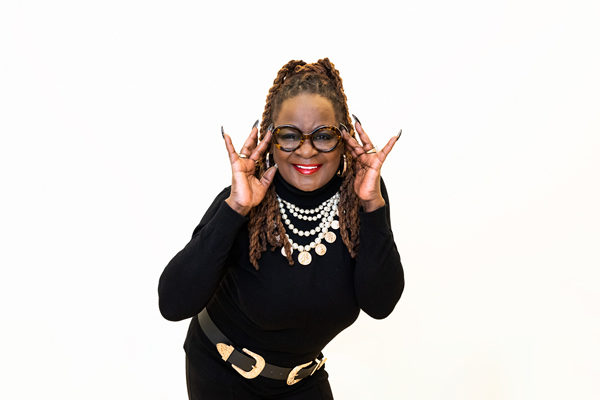 Losses across the wider financial sector are expected to be staggering. The 30-day U.S. travel ban for most of Europe is expected to result in 2 million unsold airline seats, the Wall Street Journal estimates. Ticket sales in the $100 million ballpark will be lost while Broadway stays dark for four weeks. The suspended NBA season could result in $972 million in TV ad revenue based on last year's figures, the Journal reports.
In the arts world, even industry leaders one thinks of as robust will also feel the sting. The Kennedy Center, of course, is closed at least through month's end. In New York, where the Metropolitan Opera usually runs on a $308 million annual budget, the effect of the virus could be catastrophic. That sounds like a huge figure but with the high cost of mounting opera, box office tenuousness even under normal circumstances and a heavy reliance on donations, impact is likely to be "severe," as Peter Gelb, general manager, told the New York Times.
That kind of impact has a "trickle down" effect on nightlife performers, White says.
"It's impacting everybody," she says. I had a show that would have been this Saturday in Anacostia, I was going to be going back to New York. I know these are just small things, I have to count my blessings, but it's really impacting everyone and everything."
Chris Smith/Kristina Kelly, one of the city's most well-known drag performers, is also facing a suddenly free schedule. Smith, who has been doing drag in the region full time for 10 years, says under normal circumstances, it's a solid, realistic income, though that often involves working six or sometimes even seven nights per week. Smith's mother lives on Social Security income in Lexington, Va., (where he's from) so he sends her money as well.
"It could be weeks before we go back to work and even if we do, people still have to be able to afford to come see us," he says. "People with regular jobs, if they're not getting paid, they're not going to be able to come see a drag show. You can't come and laugh and enjoy yourself if you don't have the money to do so."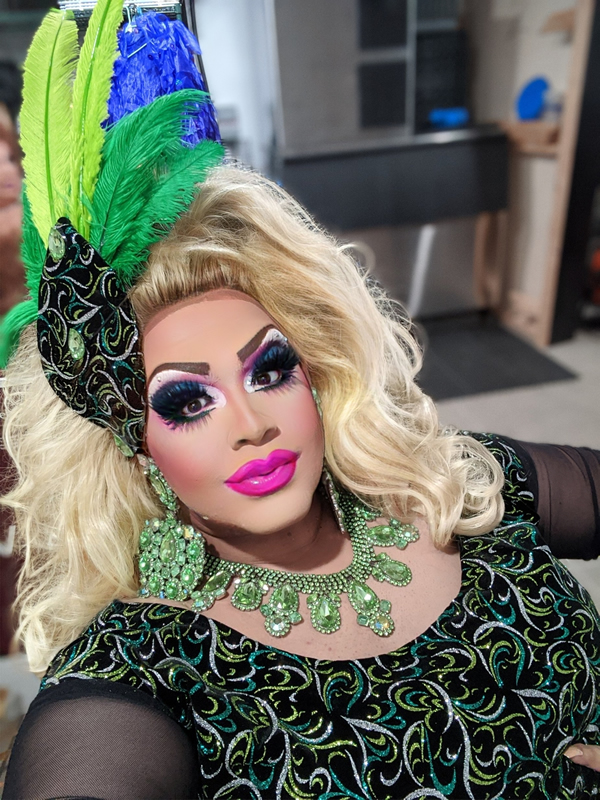 Meyer says he knows of one New York bartender who moved back home with his parents to Pennsylvania this week. There was no way to continue New York rent with income suspended indefinitely. He says his drag queens, bartenders, barbacks, DJs, go go dancers — all are feeling the pinch. He guesses there are about 50 people impacted by the closure of his various events.
"It's crippling the entire industry," he says. "Everyone is depressed in capital letters. Very depressed and upset. It's just really bad."
Meyer was managing a bar in New York during the 2008 financial meltdown. He remembers many slow months then but says this is shaping up to be worse.
"I don't even think that is even close to what we're dealing with today," he says.
Smith says he feels "overwhelmed." He was already somewhat in rebound mode having had gastric bypass surgery in early December (he's lost about 190 pounds total, pre- and post-surgery, he says).
"It's a lot coming at once and when you're that person who feels you can fix everything and then you're at a point where you just can't, I feel helpless," he says.
Could some of this move online? Smith says that's unrealistic.
"We're in an emergency situation — you think people are gonna pay money to watch some damn drag queen in her basement? I just don't see any scenario where that would work at all."
What about Pride? Nobody has a crystal ball, but what are people feeling? Will things be back to normal by then?
"I could see this affecting Pride all over the country," White says. "We may have to take this down time to go back to the drawing board and think about what plan B looks like, not just keep our fingers crossed that things will be back to normal by then. Now is the time to think about that.
Meyer says LGBT folks may even be disproportionately impacted. Sure, there are straight DJs and bartenders but drag and gay nightlife, to some degree, are their own things without as many straight-world counterparts.
"To some degree, yeah, it's across the board, but when you think about drag queens and the time and expense they put into pulling off a look … it's gonna affect them at a much higher rate," he says.
Smith says he's working hard to stay positive.
"I always say, the next 30 seconds is not guaranteed," he says. "If I wake up today, I'm blessed and I'm already winning. A lot of people don't have that option. If you're able to wake up and start your day, you're already in a winning situation."