March 17, 2020 at 8:38 am EDT | by Chris Johnson
NLRB head fumes over charges agency seeks to cut LGBTQ protections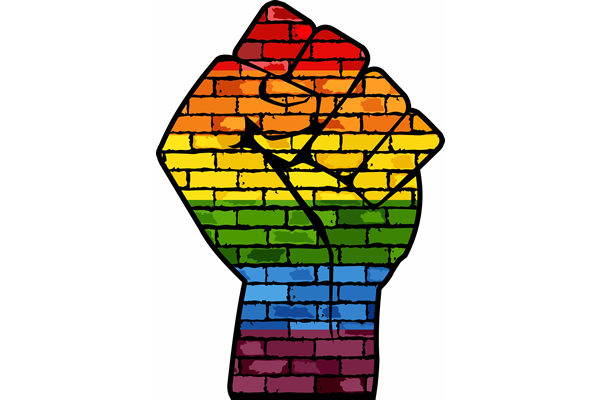 The head of the National Labor Relations Board is fuming over charges the agency is seeking to eliminate LGBTQ protections from its contract with the union representing its D.C.-based attorneys — although he stopped short of denying that specific claim from the bargaining unit.
In a letter to Sen. Dianne Feinstein (D-Calif.) dated March 16 and obtained Monday by the Washington Blade, NLRB chair John Ring denounces the charges made by the National Labor Relations Board Professional Association as "nothing more than a public relations stunt."
"Rather than bargaining in good faith about their alleged concerns regarding the agency's proposal's effect on LGBTQ rights, the union's leadership has attempted to bargain through the press before even discussing their concerns at the bargaining table," Ring writes. "The NLRBPA seeks to create public outrage using an issue they know is a flashpoint."
In an attempt to undercut the notion the agency has anti-LGBTQ motives, Ring discloses he is gay himself. Ring has been married to his same-sex spouse for more than four years, an NLRB official told the Blade.
"I am proud to be one of the highest-ranking, Trump-appointed government officials who is gay," Ring writes in the letter. "LGBTQ rights are very important to me, and I take these issues seriously. So, at the outset, let me assure you that I have absolutely no intention of undermining LGBTQ rights or any other EEO protections at the NLRB."
But an NLRBPA union representative was quick to point out no where in the letter does Ring dispute a single point made by the union about the agency seeking to cut LGBTQ protections as part of collective-bargaining discussions.
"Mr. Ring does not deny a single allegation made by the PA, yet he has the audacity to claim that he is offended because we publicized the agency's shameful contract proposals," said Adam Naill, an NLRB attorney and NLRB union official. "Our LGBTQ members are justifiably frightened by management's proposals and by Mr. Ring's refusal to meet to discuss their concerns, so his vague assurances offer little comfort."
Although Ring in his letter says he won't undermine "LGBTQ rights or any other EEO protections at the NLRB," Rahill said that's not at issue.
The LGBTQ non-discrimination protections in the union contract, Rahill said, are different from the equal employment opportunity policy.
Asked to deny any specific assertion from the union, including charges NLRB seeks to cut LGBTQ protections, Ring said in a statement provided to the Blade the agency rejects the letter as a whole.
"We deny the whole premise of their letter," Ring said. "The NLRB does not intend to remove or in any way diminish LGBTQ protections for our employees. However, as I explained to Sen. Feinstein, bargaining belongs at the bargaining table, so we're not going to respond to the specific PA's concerns that belong at the bargaining table. They need to be addressed in negotiations."
As reported by the Washington Blade last week, the NLRBPA raised the alarm in letters to Rep. Jamie Raskin (D-Md.) and Feinstein about the agency seeking to cut LGBTQ non-discrimination protections — as well as other protections, including those based race, sex and religion — from its contract with the union as part of collective-bargaining negotiations. NLRBPA is made up of about 120 attorneys at the NLRB headquarters in D.C.
The union also raised other concerns. Among them is NLRB proposing to eliminate a standing joint labor-management Equal Employment Opportunity Committee for its union members and proposing in other ways to undercut the grievance and arbitration system.
The collective-bargaining discussions are underway as a result of executive orders President Trump signed last year requiring federal employee unions to engage in negotiations with their respective agencies to form new contracts.
No other union for federal employees has reported LGBTQ protections being an issue. The Blade reached out to the National Treasury Employees Union, which said it has not seen LGBTQ protections on the bargaining table for its members, and the American Federation of Government Employees, which hadn't responded as of Monday.
In the letter to Feinstein, Ring takes particular issue with the union "disseminating the letter broadly to the LGBTQ press," calling it an effort to "create the perception of being under attack."
"As one who cares deeply and personally about LGBTQ rights and protections, I find it offensive that the NLRBPA would take advantage of this important issue in order to advance its posture in bargaining," Ring writes. "If the union really cares about LGBTQ issues as they say, they should work with us to negotiate an acceptable agreement. That's what labor negotiations are about."
In a separate move from union negotiations, LGBTQ employees at NLRB concerned about the potential removal of non-discrimination protections sought to meet with leadership, but were rebuffed.
Edwin Egee, an NLRB spokesperson, reiterated to the Blade on Monday the agency's view that meeting with the employees would have been inappropriate amid ongoing collective-bargaining negotiations.
"Given the current ongoing negotiations with the NLRBPA concerning the collective bargaining agreement, including the EEO provisions, however, it would be improper for Chairman Ring to discuss concerns about bargaining proposals directly with employees at this time," Egee said.
NLRBPA has emphasized the LGBTQ non-discrimination protections are crucial given pending litigation before the U.S. Supreme Court that will decide whether anti-LGBTQ discrimination is a form of sex discrimination, thus illegal under Title VII of the Civil Rights Act of 1964.
If the Supreme Court rules against LGBTQ-inclusion under Title VII and LGBTQ provisions are excluded from the union contract, that would leave LGBTQ workers within NLRB with no recourse against discrimination.
Egee said NLRB is committed to enforcing non-discrimination laws — not mentioning those laws may not include LGBTQ people depending on the Supreme Court.
"The NLRB is committed to a diverse workforce and an inclusive workplace," Egee said. "We believe that diversity and inclusion are essential for a high performing organization. The agency is also committed to enforcing all applicable anti-discrimination laws. Nothing in the agency's bargaining proposals are inconsistent with our firm commitment to anti-discrimination or diversity."
For the time being, NLRB is required to maintain the non-discrimination protections from the previous contract, even though that contract expired last year. But that situation is expected to change soon as a result of the new agreement reached by NLRB and NLRBPA.