U.S. agency seeks to cut LGBTQ protections in union contract talks
NLRB denies meeting with employees concern about anti-LGBTQ move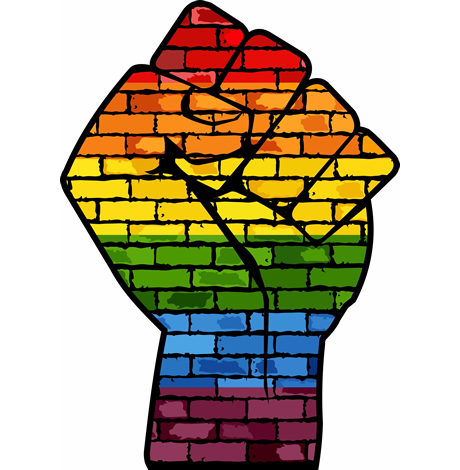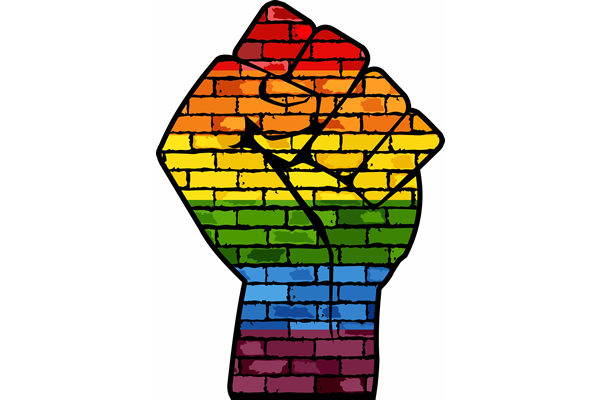 The National Labor Relations Board is seeking under the Trump administration to axe LGBTQ non-discrimination language — as well as protections based on race, sex and religion — from its union contract with professional attorneys within the U.S. agency as part of collective-bargaining negotiations, according to union representatives.
The union, known as the National Labor Relations Board Professional Association, is made up of about 120 attorneys at the NLRB headquarters in D.C.
"They're taking it all out," one NLRBPA member said. "They're basically saying it's duplicative, it's covered by statute, so we don't want to do anything through grievance and arbitration. If you think there is discrimination, then you need to a file complaint with the EEOC."
The NLRBPA is pleading with Rep. Jamie Raskin (D-Md.) and Sen. Dianne Feinstein (D-Calif.) to step in and urge the agency to keep those non-discrimination protections in place within the union contract. Individually, LGBTQ employees with concerns over removal of the non-discrimination protections also sought to meet with management on the issue, but were rebuffed, union members told the Washington Blade.
For the time being, NLRB is required to maintain the non-discrimination protections from the previous contract, even though that contract expired last year. But that situation is expected to change soon. As a result of executive orders signed by President Trump last year, federal employee unions are required to engage in negotiations with their respective agencies to form new contracts.
In a pair of letters dated March 5, the NLRPA calls on Raskin and Feinstein to engage in oversight of the agency as it seeks to eliminate those non-discrimination protections. One letter calls the proposal "a giant step backward in the fight to ensure that LGBTQ workers receive equal treatment under the law."
"It is a mark of shame that employment discrimination against LGBTQ employees, including federal employees, has been tolerated for so long, and to callously take any protections away after so long a struggle for equal treatment would be unconscionable," one letter says. "In that spirit, we would be most grateful for any oversight of the agency and help that you can provide to defend the workplace rights of our LGBTQ brothers and sisters."
The letters also express other concerns. Among them is NLRB proposing to eliminate a standing joint labor-management Equal Employment Opportunity Committee, a reversal the union says turns "historically a cooperative relationship between management and the union into an adversarial relationship." The NLRB also proposes to undercut the grievance and arbitration system in other ways, the letter says.
Raskin, in a statement to the Blade responding to the letter, said NLRB's proposed removal of LGBTQ protections is unjust, especially from a U.S. agency charged with enforcing federal labor law.
"Trump's administration has tried from the start to purge all mention of LGBTQ rights from federal law and policy," Raskin said. "Now, by proposing to eliminate protections for LGBTQ employees from its collective bargaining agreements, the NLRB — which is supposed to be a leader for workplace fairness—becomes the latest perpetrator of the administration's political assault on equal protection and equal employment rights for the LGBTQ community."
NLRB, according to members of the union, justified its proposed removal of the non-discrimination protections on the basis that employees could seek recourse against discrimination under Title VII of the Civil Rights Act of 1964, a federal law that bars discrimination on the basis of race, color, religion, sex and national origin.
But that law as it stands affords no protections based on sexual orientation or gender identity. Although the U.S. Supreme Court is considering litigation that will decide whether anti-LGBTQ discrimination is a form of sex discrimination, thus illegal under Title VII, there is no certainty that will happen.
Should the Supreme Court rule Title VII doesn't cover anti-LGBTQ discrimination, NLRBPA attorneys would have no recourse under federal law for LGBTQ discrimination claims.
NLRBPA employees — even though they work within D.C. — also aren't covered by the D.C. Human Rights Act. Although the law bars anti-LGBTQ discrimination, the D.C. Human Rights Act doesn't have jurisdiction over federal entities, such as NLRB.
Over the course of contract negotiations, one NLRBPA member said, management was unmoved by the argument LGBTQ non-discrimination protections are needed in the union contract because the Supreme Court might be against them under Title VII.
"There's a possibility we're not going to be covered by statute, so we will have no protections whatsoever," the NLRBPA members said. "And my understanding was the agency response was, 'We can't control what the Supreme Court does."
According to the NLRBPA, non-discrimination protections based on sexual orientation have been part of the NLRBPA contract since 2002 and non-discrimination protections based on gender identity have been part of the contract since 2017. Although that contract was terminated in 2019, the agency remains legally obligated to enforce it until a new contract agreement with the union is reached.
"So you can imagine our dismay when we received contract proposals from management eliminating the contractual provisions prohibiting discrimination based on sexual orientation and stating that any 'prior MOUs, agreements, or settlements executed prior to the latest date below are not incorporated into this agreement,'" the letters say.
Outside of union negotiations, the letter says, a group of LGBTQ employees sought to meet with senior management to discuss concerns over the removal of the non-discrimination language, but were unsuccessful.
Adam Naill, an NLRB attorney and NLRB union official, affirmed to the Blade via email a group of LGBTQ employees were denied a meeting with management outside the negotiations.
"A number of LGBTQ folks at the agency attempted to meet with NLRB senior leadership to just express their concerns about the proposal and how they're feeling — frightened and alarmed — about management's position on this and were rebuffed, senior leadership said they wouldn't meet with employees about the issue," Naill said.
The NLRB justified denying the meeting, one NLRBPA member said, by giving assurances the agency is committed to LGBTQ equality and saying the meeting would be inappropriate amid ongoing contract negotiations.
But the NLRBPA member expressed doubt about that commitment to LGBTQ equality based on attorneys in the workforce overheard making homophobic statements.
"Among some of the rank and file attorneys, those people who very likely in the coming years will probably be promoted to supervisors, there's been several times overhearing some very problematic homophobic, misogynist statements coming from them," the NLRBPA member said.
The office of Feinstein didn't respond Monday to the Blade's request to comment on the proposed removal of LGBTQ protections. The NLRB declined to comment for this article, citing a practice of withholding commenting on contract negotiations with unions.
Jerame Davis, executive director of the LGBTQ labor group Pride at Work, condemned NLRB in a statement to the Blade, but said this move is consistent with the policy of the Trump administration.
"As taxpayers, we should expect that all working people — including LGBTQ working people — would be protected from discrimination in a federal government job," Davis said. "But it is particularly insulting that these protections are being stripped from the working people who protect our country's workforce from unfair labor practices. There is little that has been consistent with this administration, but their attacks on LGBTQ people have come regularly, like clockwork."
The union for the professional attorneys at NLRB is different from the union for the 1,200 employees in the field offices, which is the known simply as the National Labor Relations Board Union, or NLRBU.
According to NLRBPA, the sister union is also currently engaged in contract negotiations, but they're still bargaining over ground rules and haven't made substantive proposals. The Blade emailed NLRBU seeking a comment on the situation.
NLRB chair John Ring and NLRB general counsel Peter Robb are set to testify on Wednesday before the House Appropriations Committee on the Trump administration's budget request. It remains to be seen whether the agency officials will be questioned on the proposed non-discrimination omission from the union contract.
Blinken: PEPFAR 'shows us what American diplomacy can do'
Secretary of state spoke at World AIDS Day event in D.C. on Friday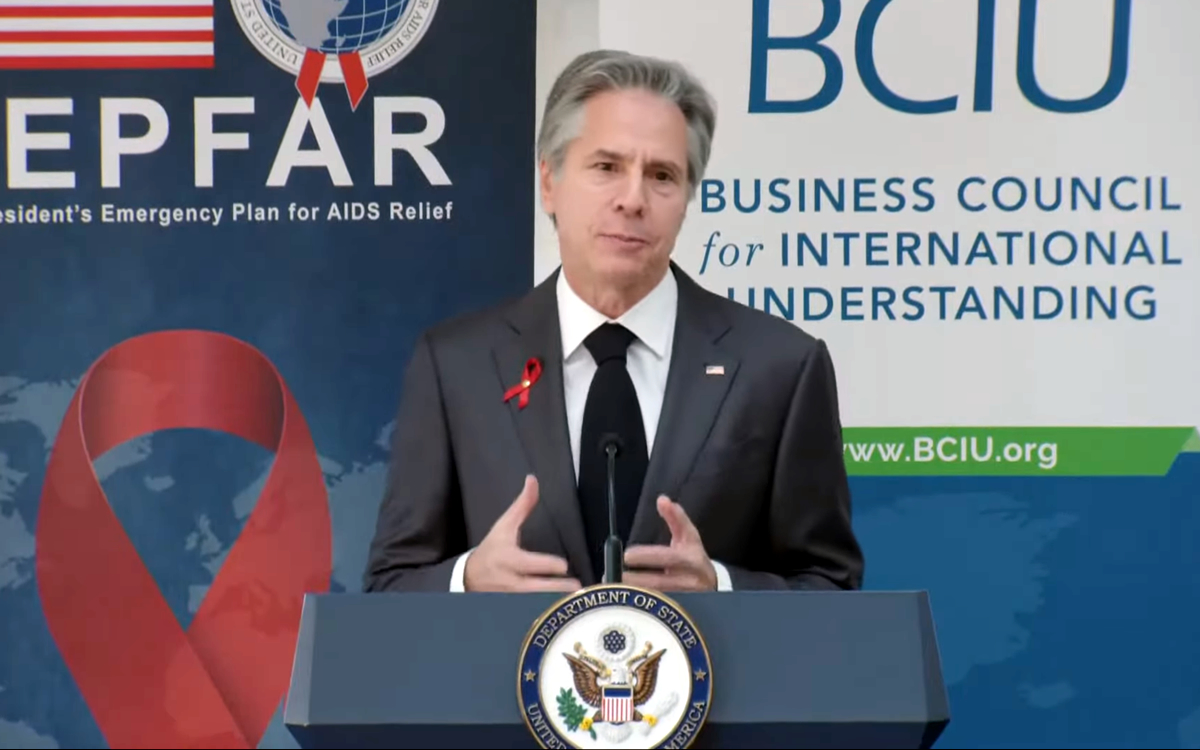 Secretary of State Antony Blinken on Friday noted the President's Emergency Plan for AIDS Relief has saved more than 25 million lives since its launch in 2003.
Blinken, who spoke at the Business Council for International Understanding's World AIDS Day event at the Hay-Adams Hotel in D.C., said the more than $100 billion the U.S. has earmarked for PEPFAR over the last two decades has funded 70,000 new community health clinics, 3,000 new laboratories and the hiring of 340,000 health care workers.
"Entire public health systems formed, with over a dozen countries which have either reached their HIV-treatment goals or managed control of the virus altogether," said Blinken.
Then-President George W. Bush in 2003 signed legislation that created PEPFAR. California Democrat Barbara Lee, members of the Congressional Black Caucus and Dr. Anthony Fauci, the director of the National Institute of Allergy and Infectious Diseases and chief White House medical advisor who is retiring at the end of this month, are among those who played a key role in PEPFAR's creation.
"PEPFAR has benefitted from bipartisan support, as we've heard, across four presidencies, across ten Congresses," said Blinken. "It's resulted in an investment of more than $100 billion to the global HIV/AIDS response. This is the largest commitment by one country ever to address a single disease."
Lee and Fauci were among those who attended the event alongside U.S. Global AIDS Coordinator John Nkengasong; Assistant Health Secretary Rachel Levine; Dr. Deborah Birx, the former White House Coronavirus Response Director, and HIV and Hepatitis Policy Institute Executive Director Carl Schmid.
Blinken in his speech noted "the systems put in place by PEPFAR have become an integral part of the health security architecture of countries around the world."
Blinken also said PEPFAR has bolstered responses to COVID-19, Ebola and the avian flu.
"We are continuing to build on PEPFAR's many successes to create a stronger global health security architecture to prevent, to detect, to respond to future health emergencies. Doctor Fauci, you once said that PEPFAR 'shows what the goodwill of a nation can do,' and you were right," said Blinken. "PEPFAR also shows us what American diplomacy can do: Bring together governments, bring together the public and private sectors, communities to tackle challenges that none of us can actually effectively deal with alone and that creates and has created a healthier, safer and ultimately more secure world."
Five-year PEPFAR strategy to target LGBTQ people
Blinken acknowledged there is still "very serious work still required for us to end the global HIV health epidemic by 2030," noting HIV/AIDS continues to disproportionately impact LGBTQ and intersex people and other marginalized groups.
"Too many countries still have fragile and insufficiently resourced public health systems, which makes it difficult to offer services beyond HIV/AIDS treatments, and that undercuts our capacity to respond to emerging threats," he said.
Blinken noted the U.S. on Thursday announced a new PEPFAR strategy that will help "fill those gaps" over the next five years. It includes the following:
• Targeted programming to help reduce inequalities among LGBTQ and intersex people, women and girls and other marginalized groups
• Partnerships with local organizations to help reach "hard-to-reach" communities.
• Economic development and increased access to financial markets to allow countries to manufacture their own antiretroviral drugs, tests and personal protective gear to give them "the capacity to meet their own challenges so that they're not dependent on anyone else."
"This latest PEPFAR strategy will keep making advancements like that possible so that millions more people can live healthy lives and live lives to their full potential," said Blinken.
Hakeem Jeffries makes history with appointment to lead House Democrats
Democratic Rep. Hakeem Jeffries of New York, an LGBTQ ally, will become the first Black lawmaker of either party to serve in the top spot of either of the two chambers of Congress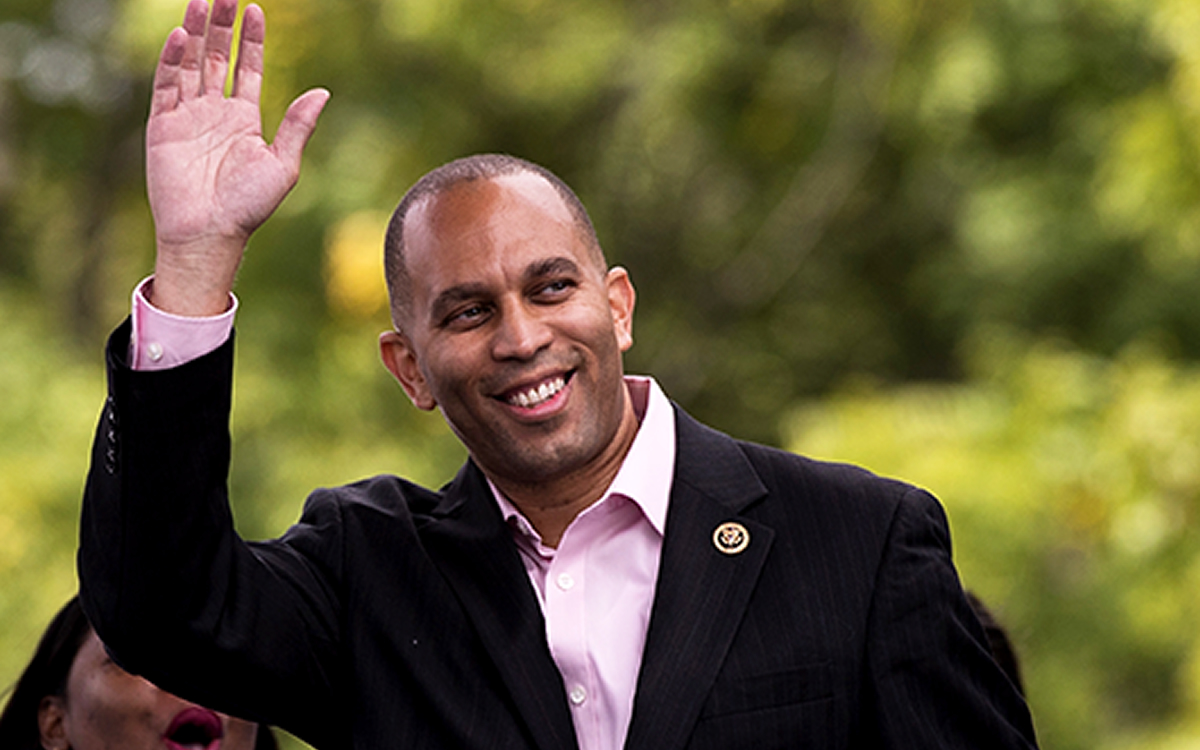 With his election on Wednesday to take over as House Democratic minority leader next year, Rep. Hakeem Jeffries (D-N.Y.) became the first-ever Black lawmaker from either party who will serve in that role in either of the two chambers of Congress.
House Democrats also chose, for the second and third-highest ranking positions, Reps. Katherine Clark (Mass.) and Pete Aguilar (Caif.). All ran unopposed and rather than by formal ballots were elected by voice vote for unanimous consent.
The moves signaled broad consensus among House Democrats in their decision to send the new slate of lawmakers, young and diverse with some progressive bona fides, to serve in the party's senior leadership positions.
The three lawmakers are all members of the Congressional LGBTQ+ Equality Caucus and longtime allies of the community. Jeffries, as chair of the House Democratic Caucus, introduced the Respect for Marriage Act in the House this summer.
The Caucus declined to comment on the House Democratic leadership elections.
When Aguilar succeeds Jeffries in that role next year, it will be the highest-ranking position in House leadership ever held by a Latino member. Clark, meanwhile, will become the second woman to serve as Democratic House Whip after Rep. Nancy Pelosi (D-Calif.), the current House Speaker.
Pelosi announced on Nov. 18 her plans to step down from House Democratic leadership after the next Congress is seated. She made history in 2001 as the first woman elected to the second highest-ranking position in the chamber, and then again in 2007 when she took the top slot, becoming the first woman Speaker of the House.
Following her announcement, Pelosi was celebrated for her many legislative accomplishments at the top of her party's caucus, where she served for two decades under four presidents. A Washington Post column called Pelosi the "best speaker in U.S. history."
Considering that Pelosi also presided over some of the biggest legislative milestones in the modern LGBTQ rights movement, such as the 2011 repeal of "Don't Ask, Don't Tell," Jeffries has a high bar to clear when he's handed the torch in January.
In addition to his leadership on the Respect for Marriage Act, Jeffries has been a major advocate in Congress for other pro-LGBTQ pieces of legislation like the Equality Act and, in 2014, the Hate Crime Reporting Act.
Jeffries has been a vocal champion of measures to make the U.S. Capitol more welcoming for transgender and gender nonconforming people – such as by calling for single-occupancy gender-neutral restrooms on the Hill and rules that would adopt gender-neutral language in the House.
He has also spoken out forcefully against anti-LGBTQ hate from some members of the House Republican caucus, such as the dangerous rhetoric from Rep. Marjorie Taylor Greene (Ga.), who has repeatedly tried to link queer people to child sexual abuse.
Homeland Security says more attacks against LGBTQ people are possible
Gunman killed five people at ClubQ in Colo. on Nov. 19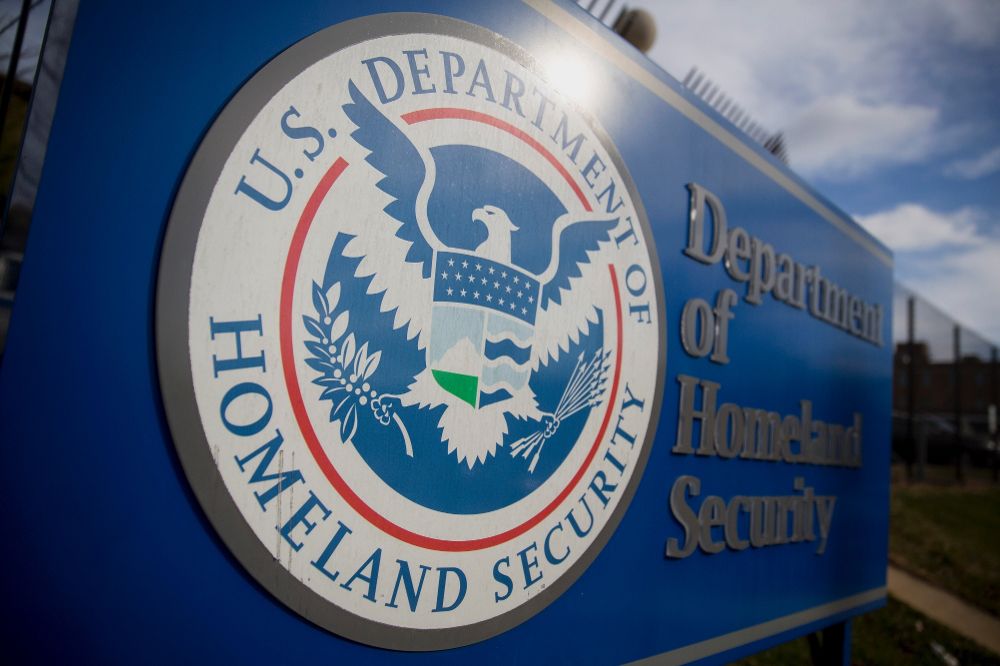 The Department of Homeland Security issued a terror threat bulletin Wednesday warning that domestic extremists have posted online praise for the fatal shooting at an LGBTQ nightclub in Colorado earlier this month. and have called for copycat attacks.
In its bulletin, Homeland Security officials noted that several recent attacks, plots and threats of violence demonstrate the continued dynamic and complex nature of the threat environment in the U.S:
"Some domestic violent extremists who have conducted attacks have cited previous attacks and attackers as inspiration. Following the late November shooting at an LGBTQI+ bar in Colorado Springs, Colorado — which remains under investigation — we have observed actors on forums known to post racially or ethnically motivated violent extremist content praising the alleged attacker. Similarly, some domestic violent extremists in the United States praised an October 2022 shooting at a LGBTQI+ bar in Slovakia and encouraged additional violence. The attacker in Slovakia posted a manifesto online espousing white supremacist beliefs and his admiration for prior attackers, including some within the United States," Homeland Security warned.
Homeland Security also asked that Americans report potential threats: