March 10, 2020 at 11:06 pm EDT | by Chris Johnson
Biden deals major blow to Sanders in 'Mini-Tuesday' contests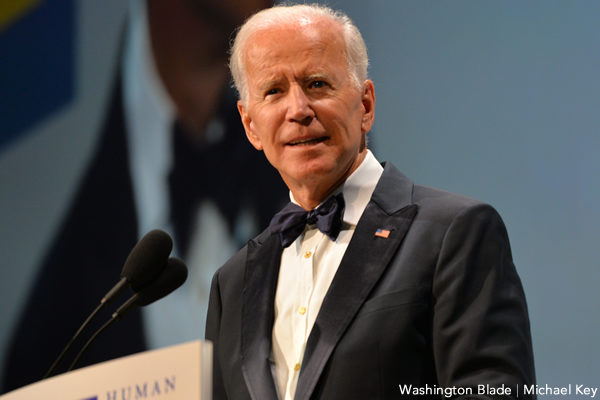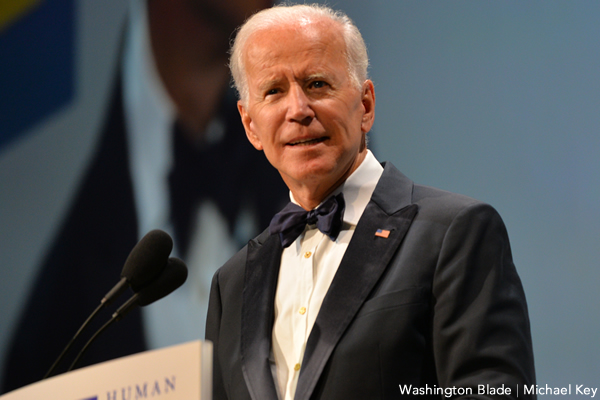 Former Vice President Joseph Biden advanced closer to obtaining the Democratic presidential nomination on Tuesday night with major victories against Sen. Bernie Sanders (I-Vt.) in the latest primary contests.
"Tonight, we are a step closer to restoring decency, dignity and honor to the White House," Biden said during his victory speech in Philadelphia. "That's our ultimate goal."
As a result of his wins, a chance for Sanders making a turnaround in the Democratic primary went from unlikely to slightly more than infinitesimal.
Six states were up for grabs on the date of the primary contests, which was colloquially known as "Mini-Tuesday": Mississippi, Michigan, Missouri, Idaho, Washington State and North Dakota. Biden had won as of Wednesday morning four of the six states.
The big prize was Michigan, where 125 delegates were up for grabs. In total, the contests for the night are worth 352 delegates of total 3,979 at the Democratic National Convention.
Missouri and Mississippi were called for Biden immediately as polls closed in those states at 8 pm, indicating the call was based on exit polls and the strength the strength. Michigan was called shortly afterward for Biden and Idaho was called later in the evening.
The remaining two states, Washington State and North Dakota, weren't yet called at the time of this posting, although Sanders was leading there.
Sanders' loss in Michigan is a devastating blow to the candidate, who obtained an unexpected win there against Hillary Clinton in the 2016 Democratic primary.
Not only did Biden win in Michigan, but he was expected to blow away his opponent by double-digits in the open primary.
With 60 percent of delegates reporting, Biden was set to have won 53 percent of the vote, compared to 38.8 percent for Sanders. The rest was for candidates who since abandoned their presidential bids and Rep. Tulsi Gabbard (D-Hawaii), who had claimed 0.6 percent of the vote.
"Michigan is going to be a blowout," Mark Grebner, a Michigan political consultant, was quoted as saying in Politico. "When this is all said and done, Biden will win every county…out of all 83."
In the time between Super Tuesday and "Mini-Tuesday," Sanders had urged voters to look at Biden's votes in the 1990s on "Don't Ask, Don't Tell" and the Defense of Marriage Act as well as his vote granting former President George W. Bush authorization to go to war in Iraq. Based on the results, that didn't end up paying off.
Much of Biden's success on "Mini-Tuesday" was the result of support from black voters, who also turned out for him in the South Carolina and Super Tuesday.
According to Associated Press exit polls, about 70 percent of Mississippi's Democratic primary voters were black and 86 percent of them backed Biden.