March 20, 2020 at 10:57 am EDT | by Lou Chibbaro Jr.
Updated list of LGBTQ cancellations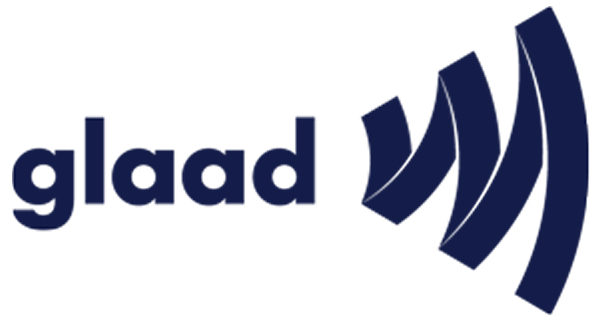 LGBTQ and LGBTQ-supportive organizations continue to announce cancellations and postponements of events and changes in their operating formats in response to the coronavirus outbreak and emergency actions by local and state governments to curtail the pandemic.
The Washington Blade will update this list of cancellations, postponements and venue changes as we learn about them. We encourage organizations and those familiar with them to inform us of these developments via email at knaff@washblade.com.
CAPITAL PRIDE CELEBRATION: Capital Pride released the following statement on Friday: "At this time, the Capital Pride Alliance is developing contingencies with regard to the 2020 Celebration of Pride in the Nation's Capital. The decision has been made to postpone Capital Trans Pride and API Pride. In addition, some partner Pride events have been postponed, such as Youth Pride Day and Silver Pride. Additional determinations will be made over the next few weeks. We are monitoring the situation carefully along with other Pride organizations, and we will continue to work closely with our federal, state, and local partners as we make decisions to insure the safety of the entire community."
NLGJA: The Association of LGBTQ Journalists announced on March 19 that it has postponed its 25th annual Headlines & Headliners benefit in New York City initially scheduled for April 24. NLGJA says it will release more information about a new date for the event as well as updates on other scheduled events as that information becomes available.
METROPOLITAN COMMUNITY CHURCH OF D.C.: D.C.'s congregation of the Universal Fellowship of Metropolitan Community Churches, an international Protestant denomination with a special outreach to the LGBTQ community, announced it has suspended until further notice all on site worship services and activities at its church at 474 Ridge St., N.W. due to citywide restrictions on gatherings related to the coronavirus pandemic. The church says its regularly scheduled Sunday services will be live streamed, as they have in the past, on a site accessible at www.mccdc.com. Assistance for those who don't have internet access can be obtained at 202-638-7373.
BET MISHPACHAH: D.C.'s LGBTQ synagogue has held services every Friday night at 8:00 pm and on the second and fourth Saturday every month at 10:00 am at the D.C. Jewish Community Center at 1529 16th Street, N.W. Bet Mishpachah announced on its website that it has cancelled its services for the remainder of March due to the closing of the Jewish Community Center until at least March 31 in response to the coronavirus emergency. Information about services and programming after April 1 will be announced on its website, www.betmish.org.
SMYAL: The D.C. LGBTQ youth advocacy and services group announced on March 17 that it has moved all of its youth programs normally carried out at its headquarters at 410 7th St., S.E. on Capitol Hill to "virtual platforms." In a statement, it said "SMYAL is intentional about continuing to offer vital support for LGBTQ youth while mitigating risk by moving programs and service navigation online through Zoom, text, Q Chat Space, phone, and email."
National Cannabis Festival: The 5th Annual National Cannabis Festival originally scheduled for April 18 at the grounds surrounding D.C.'s RFK Stadium has been postponed and rescheduled for Sept. 19 at the same location. In an announcement this week organizers said all purchases for the April date will be honored for the rescheduled date in September.
AIDS/LifeCycle cancelled: Organizers of AIDS/LifeCycle, the annual seven-day, 545-mile fundraising bicycle journey from San Francisco to Los Angeles scheduled for May 31-June 6, announced the event has been cancelled "in order to protect vulnerable communities during the COVID-19 pandemic." Bicyclists from the D.C. area were expected to participate in the event. The Los Angeles LGBT Center and the San Francisco AIDS Foundation, which organize the marathon bike ride, urged those who planned to participate in the ride to conduct individual fundraising for AIDS related cause and to consider joining the 2021 AIDS/LifeClycle ride.
Gay & Lesbian Activists Alliance: The nonpartisan D.C.-based GLAA, the nation's oldest continuously operating LGBTQ rights organization, announced it has postponed its annual fundraising and awards reception initially scheduled for April 23 at the Lost Society restaurant and tavern at 2001 14th St., N.W. GLAA says it hopes to reschedule the event later this year.
Gertrude Stein Democratic Club: D.C.'s largest local LGBTQ political group announced on Monday that it has cancelled two candidate endorsement forums scheduled for April 28 and May 11 due to restrictions on public gatherings related to the coronavirus. The Stein Club says it is reviewing an online voting option for enabling its members to endorse candidate for D.C. Council and other offices running in the city's June 2 primary.
Rainbow History Project: The highly acclaimed group that compiles documents and records of LGBTQ history in D.C. announced it has postponed its annual meeting previously scheduled for March 31 in order to "reduce the risk of transmitting COVID-19 coronavirus." It says the meeting will be rescheduled for an as yet to be determined date.
Casa Ruby: The D.C.-based LGBTQ community services center with a special outreach to homeless LGBTQ youth and transgender people, announced it is remaining open but may face strained financial resources to provide services to clients impacted more than others by the coronavirus outbreak. "We cannot close and ask our clients to call from home," the groups said in a message on its website. "We are their home … and they need us more than ever," the message says, adding that donations from supporters are needed more than ever during the corona virus emergency.
Human Rights Campaign: The nation's largest LGBTQ national advocacy and civil rights organization announced it has cancelled or postponed all of its public events through the weekend of April 4; including its fundraising dinners in Nashville, Tenn., on March 14; Los Angeles on March 28, and Houston on April 4.
HRC says it has also closed its D.C. headquarters offices at 1640 Rhode Island Ave., N.W., and its regional offices in other cities through the end of March, with staff set to work remotely.
GLAAD: The New York-based LGBTQ national media watchdog organization has cancelled its annual GLAAD media awards fundraising dinner scheduled for March 19 in New York in which several big-name celebrities, including "Glee" TV show star Ryan Murphy were set to appear.
LGBTQ Victory Fund: The D.C.-based national group dedicated to helping elect LGBTQ leaders to public office announced it has postponed all public events through April 15 out of concern for the "health and safety of supporters" related to the coronavirus situation. Among the postponements is its National Champagne Brunch in D.C., which is now scheduled for June 21.
Equality Virginia: The statewide LGBTQ advocacy group, Virginia's largest LGBTQ organization, announced it has cancelled its annual Commonwealth Dinner scheduled for March 28 in Richmond due to circumstances surrounding the coronavirus outbreak. The group says it was unable to reschedule the event but is looking into a possible alternative event.
D.C. Center for the LGBTQ Community: One of D.C.'s largest local LGBTQ organizations, the D.C. Center announced it was closing its offices at the city's Reeves Center municipal building at 2000 14th St., N.W., effective March 16 with no reopening date immediately available. It is canceling all of its numerous in-person meetings and offering the opportunity for its member groups to host meetings using a conference line.
Cherry Fund 25: D.C.'s largest annual "circuit" dance party and LGBTQ and HIV/AIDS fundraising venue announced it has postponed this year's 25th anniversary Cherry 25 from April 16-20 to Oct. 1-5. Officials said tickets purchased for its various events scheduled for different locations the April 16-20 dates would be honored for the October dates.
Gay Men's Chorus of Washington, D.C.: The city's preeminent gay choral group announced it has postponed its concert called "A Glam Rock Spectacle Serving Self Expression Realness" originally scheduled for March 14-15 at the Lincoln Theater and rescheduled for June 6-7 at the same location.
Avalon Saturdays: The weekly Saturday night D.C. LGBTQ dance party that in recent times has been held at the downtown nightclub Soundcheck announced it has postponed all of its upcoming Saturday night events through the end of March.
Food and Friends: The highly acclaimed local group founded during the height of the AIDS epidemic to deliver nutritional meals to homebound people with a serious illness has been designated by the city as an "essential service" whose operations will not be curtailed during the coronavirus emergency. The mostly volunteer group has issued an appeal for urgently needed volunteers through the end of March due to a large number of cancellations by existing volunteers due to issues related to the coronavirus outbreak. "If you are an existing volunteer and are in good health, please consider volunteering in the next few weeks," Food and Friends states in an announcement. Interested persons should call 202-269-2277.
Log Cabin Republicans of the District of Columbia: The D.C. LGBTQ GOP group has announced it has cancelled its next meeting scheduled for March 19 at the Chastleton Apartments Ballroom where Richmond radio talk show host John Reid was the scheduled guest speaker.
Dignity Washington, D.C.: D.C.'s LGBTQ Catholic organization announced that beginning this Sunday, March 15, it was cancelling its weekly Sunday Catholic Mass that for nearly 20 years has been held at St. Margaret's Episcopal Church near Dupont Circle. Dignity Washington President Daniel Barutta says the group is making arrangements for its mass to be held March 22 at the Dignity Center building at 721 8th St., S.E., with the intent of broadcasting it live online through its website at dignitywashington.org.
Congressional Chorus: The D.C. Congressional Chorus, which has long been popular among the LGBTQ community, has announced it has cancelled its upcoming cabaret performance concert called "Vogue: Return to the '90s" originally scheduled for March 21 at D.C.'s Church of the Epiphany. The announcement says the chorus hopes to reschedule the concert at a future date and tickets already purchase would be honored at that time, can be refunded now, or converted into a tax-deductible donation to the chorus.
Kennedy Center for the Performing Arts: D.C.'s largest performing arts center announced all public performances and events scheduled at the Kennedy Center through March 31 have been cancelled as of Friday due to the coronavirus situation. An announcement says that until further notice, the Kennedy Center campus and its facilities will be closed to visitors, including the restaurant, café and other food service facilities. Officials were exploring options for rescheduling performances and productions for a future date.