March 31, 2020 at 12:56 pm EDT | by Lou Chibbaro Jr.
Petition signature challenge against Ward 7 gay candidate dismissed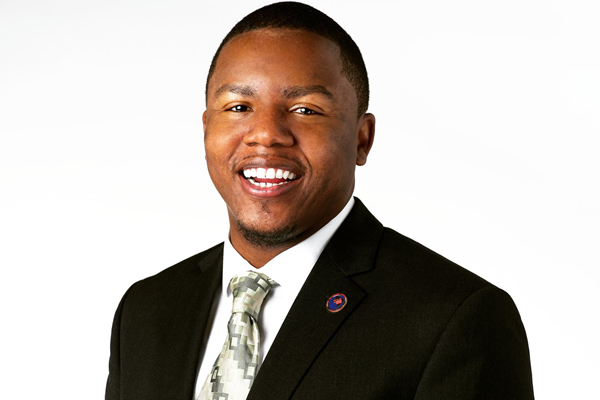 The D.C. Board of Elections last week dismissed a challenge against gay Ward 7 D.C. Council candidate Anthony Lorenzo Green's petition signatures needed to qualify him to be placed on the ballot in the city's June 2 Democratic primary.
According to Rudolph McGann, the election board's senior staff attorney, a board investigation found that the person who filed the challenge against the petition signatures for Green and three other Ward 7 Council candidates, attorney Martinis Jackson, is not a registered D.C. voter.
McGann noted that D.C. election rules require that petition signature challenges must be filed by registered D.C. voters. McGann said Green has now been approved to appear on the ballot in the June primary.
In a statement, Green said he also confirmed from property records that Jackson is a resident of New Carrollton, Md., and Jackson listed his New Carrollton address when he made a $50 contribution last year to the campaign of rival Ward 7 Council candidate Veda Rasheed who Jackson appears to be supporting.
"This individual's request to challenge me and other candidates was effectively denied after I submitted evidence to the D.C. Board of Elections that he was a Maryland resident, effectively exposing the truth about the corruption and misleading information being spread by others in this race," Green said in his statement.
Green is a Ward 7 Advisory Neighborhood Commissioner and an outspoken supporter of LGBTQ rights. He and Rasheed are among five candidates challenging incumbent Ward 7 Council member and former D.C. Mayor Vincent Gray in the June 2 primary. Jackson filed his challenge against Green and three other candidates – James Leroy Jennings, Rebecca Morris, and Kelvin Brown – but not against Rasheed and Gray.
McGann said all of Jackson's challenges have been dismissed on the same grounds – that Jackson isn't a registered D.C. voter.
A spokesperson for Gray said Gray had nothing to do with the challenge against the four candidates, including Green.
Jackson didn't return a call from the Blade seeking comment.
Gray is a longtime supporter of LGBTQ rights. He is considered the favorite to win the primary and the general election in November. Political observers in Ward 7, however, have said Green is running a credible campaign, leading all of his rivals except Gray in fundraising for his campaign.