March 31, 2020 at 2:59 pm EDT | by Lou Chibbaro Jr.
D.C. election board urges voting by mail-in ballot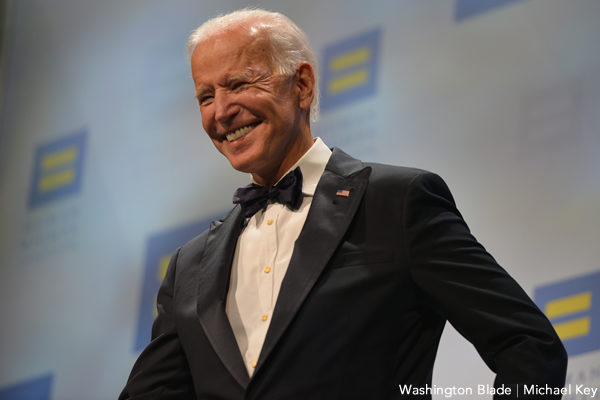 The D.C. Board of Elections announced it has chosen not to postpone the District's June 2 primary election and the June 16 Ward 2 special D.C. Council election in response to coronavirus concerns.
Instead, Board of Elections Chair Michael Bennett disclosed on March 27 that the board will temporarily discontinue the use of its 144 neighborhood polling stations for the June 2 primary and June 16 special election and is urging all voters to apply for and cast their vote through a mail-in ballot.
Bennett said in-person voting will still be available at 20 early voting stations located throughout the city, which will be open May 22 through June 2 from 8 a.m. to 7 p.m. But Bennett said that voting stations would be required to follow U.S. Centers for Disease Control guidelines regarding distancing of people to protect against coronavirus transmission.
"Mail-in ballots are safe, secure and simple," he said. "All of these measures are safe ways for citizens to vote, especially those belonging to vulnerable populations most affected by contracting the COVID-19 virus because voting by mail maintains physical distancing practices and allows people more time to vote," Bennett said.
He said the Board of Elections has already taken steps to increase its ability to process a much larger than usual use of mail-in ballots by voters, who can request mail-in ballots online, through a mobile app, or by calling the board at 202-741-5283 or faxing a request at 202-347-2648.
The board's website says the board must receive applications for a mail-in ballot no later than seven days before an election in order to process them and send a ballot to the applicant by mail.
As of early this week the election board released the locations of 15 of the 20 planned early voting stations. The location of the remaining five voting stations was expected to be released in the next few weeks.
Among the candidates on the ballot for D.C.'s June 2 primary are Democratic presidential candidates Joseph Biden, the former U.S. vice president; and U.S. Sen. Bernie Sanders (D-Vt.). President Donald Trump will be on the ballot for the city's June 2 Republican primary. Other candidates on the ballot will be for local D.C. races, including seats on the D.C. City Council from Wards 2, 4, 7 and 8 and an at-large seat; delegate to the U.S. House of Representatives; shadow U.S. Senator and shadow U.S. House member; and local Democratic and Republican party officers.
Kent Boese, president of the Gertrude Stein Democratic Club, D.C.'s largest local LGBTQ political group, said he understands the need for the changes announced by the Board of Elections but expressed concern that the board may not be taking adequate steps to inform voters of the changes.
"In my opinion, the only way to keep the primary and special elections fair and accessible to all voters would be to send out a postcard to every registered voter to ensure they know about the changed process, have the time necessary to request mail-in ballots, and know in advance where the early voting locations are located," Boese said in an email to the Blade.
"Failure to do this will result in constituencies and communities that are often underrepresented to be further marginalized – including seniors, lower income residents, and members of the LGBTQ+ community," he said.
Instructions for obtaining a mail-in ballot can be accessed at vote4dc.com. A list of 15 early voting stations and their locations can be accessed at earlyvoting.dcboe.org.