May 8, 2020 at 4:53 am EDT | by Michael Radkowsky
ADVICE: Despair vs. resilience in trying times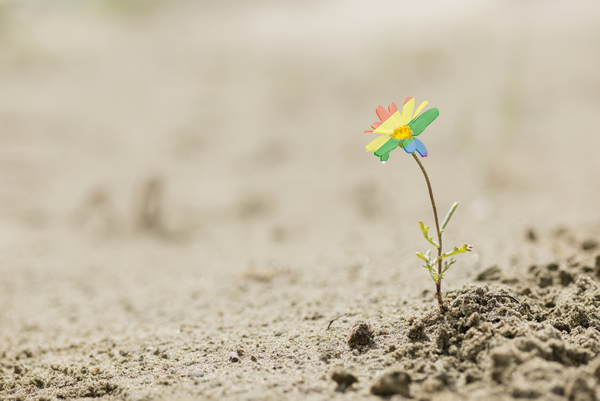 As the COVID-19 crisis goes on without our having any clarity about how or when this crazy situation will improve, most everyone I know is super-anxious about getting sick, fed up with being locked down or both. Is there a way for us to get through this any easier? 
Here's a start: Acknowledge that there are no guarantees in life.
When we accept that life is going to throw all sorts of challenges at us and that there is sometimes nothing we can do to stop these challenges from coming, that leaves us with one great option: Work on becoming more resilient so we can better deal with the hard stuff, including the very hard stuff.
This is called resilience. Being able to pick ourselves up, dust ourselves off and keep going forward. Cliché, yes, but it's what we need to do if we don't want life to beat us down.
Good news: resilience is a trait we are born with. As I'm writing these words, I'm watching my 4-month-old, who recently learned to turn from his back onto his belly, trying to turn from his belly onto his back. He's been at this for days, and has succeeded just once. He keeps crying and trying. He won't give up. That's resilience.
Further good news: If you're LGBT, you likely have already done some work in this area. All the difficulties that we experience as we grow up — struggling to accept an identity that's stigmatized, teasing, rejection and worse — and here we are. How? All of us found a way to keep moving forward in our lives rather than letting circumstances defeat us.
Of course, this is pretty much true of anyone who has been through tough times and survived. Many of our elders who experienced the Depression, wartime, or worse tell us that they aren't fazed by the virus or having to stay at home. Having endured previous struggles, they know they can do their best to endure this one.
That's what all of us must keep in mind now. Knowing that we have had the resilience to get through past difficulties can support us in getting through this new hard time.
Another important point to keep in mind: When we give our suffering meaning, it helps us endure the suffering. Reminding ourselves that striving to endure this tough period will make us even more resilient can actually help us to more easily endure it.
Other ways we can strengthen our own capacity for resilience:
Do our best to take care of ourselves, of course. When we eat well, find a way to exercise, get adequate sleep and take breaks from virus-worrying through meditation or just focusing on something pleasant or uplifting, we're less anxious and better able to keep calm. The ability to soothe ourselves is key to being resilient.
Stay connected to people around us so that we don't wind up feeling isolated and alone, which can deepen feelings of hopelessness. We all need supportive friends and family whom we can ask for assistance when we really need it to survive. Knowing that they are there is part of feeling resilient. And if we're able to help others in some way — dropping off groceries for an elderly relative or neighbor, or simply being willing to listen — we're likely to feel stronger and more able to cope.
Appreciate what we have. This can include a roof over our head, food to eat, people and companion animals we love and simply being alive right now. Doing will serve us much better than lamenting.
While none of us will live forever, we all want to stay in the game as long as we can. Striving to be resilient can help us keep going forward through life with the belief that if it's possible to survive, we have a good shot at doing so. And that belief can give us hope, determination and a positive outlook.
Michael Radkowsky, Psy.D. is a licensed psychologist who works with gay individuals and couples in D.C. He can be found online at michaelradkowsky.com.