May 17, 2020 at 5:00 am EDT | by Patrick Folliard
Gay-helmed Olney Theatre Center looking past lockdown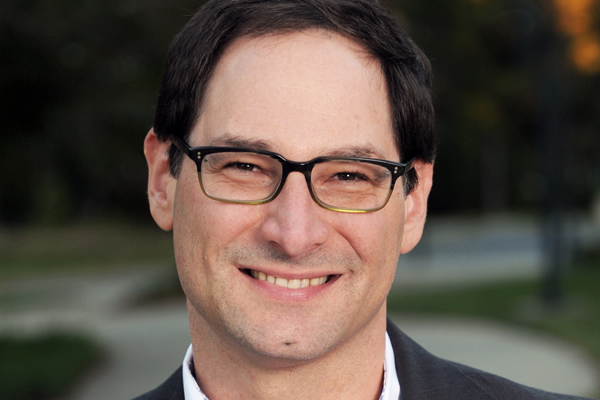 Olney Theatre Center has long prioritized certain values and COVID-19 hasn't changed that.
"Our greatest resource is our staff, followed by our audience and then the artistic community in the DMV," says Jason Loewith, Olney's out artistic director. "It's just as important, if not more so, to remember this during difficult times. When we come back, we want them to come back."
Not all news is bad. Currently, Olney's staff is drawing full salary and on Monday, many Olney staff and artists are congregating (via Zoom) to celebrate the company's 27 Helen Hayes Award nominations on what would have been the night of the awards ceremony. And while summer productions are cancelled, Loewith hopes to present outdoor concerts on Olney's leafy suburban Maryland campus in late July, allowing a socially distanced audience to enjoy the talents of Felicia Curry, Erin Weaver, Donna Migliaccio and others. 
A straight shooter with a sense of humor, Loewith takes a philosophical approach to quarantine. It's something to navigate, get through, but not be terrified by. Much of his days are spent scheduling and rescheduling a season that may or may not take place as planned. But what's most important in these times, he says, is transparency. It's important to be upfront with staff and patrons. 
Right now, the future is unclear, he says.
"We certainly hope that we're able to carry out our season planning as announced but we're also looking at multiple scenarios. There's a chance that 'A Christmas Carol,' our one-man show with Paul Morella, will open in November as the only show of the fall season. And we may move it from its usual Lab space to our large main stage, allowing for less audience in a bigger venue." 
As the current situation continues, he says, two things are clear: People have grown increasingly hungry for cultural activities. That's the good news. The bad news is they aren't eager to race back to indoor venues. But whatever happens, storytelling isn't going away any time soon. 
Olney's last live performance were Jordan Harrison's "The Amateurs," a play set against medieval Europe's Black Death (an interesting scheduling coincidence). Due to COVID-19, the production closed early in mid-March. Loewith and senior staff received mail both praising them for staying open as long as they did and condemning them for not closing sooner. 
Currently, the company is maintaining an online presence with "Streaming Saturdays: Artists Envision the Future" a weekly series (Saturdays at 5 p.m. on the Olney Facebook and YouTube pages) featuring theater makers in conversation with Loewith and Peter Marks, Washington Post drama critic. 
Still, Loewith isn't looking forward to a future of streamed productions.
"The virtual theater is an oxymoron," he says. "And now I've heard from patrons, unsure if they can come back anytime soon, asking if we can videotape future shows for them to watch at home. It's prompted a vigorous debate. Do we try to provide home viewing or do we tell them that live theater is live and when you're ready to come back we'll be here for you?"
But for the busy artistic director, working at home feels right. Last summer, Loewith and his husband moved from a "teeny rowhouse" on Capitol Hill to a larger place in Bethesda's verdant Carderock Springs neighborhood and he's glad they did. Lockdown has been a time of discovery. Recently he noticed a gigantic, blooming clematis growing in a discarded pot behind the shed. And not long ago, while walking his dog, he encountered a loud, gobbling wild turkey. 
As one of Maryland's two state theaters, Olney is well funded. There's also Montgomery County, and deep-pocketed patrons to help carry them through. When the time comes, Loewith foresees an eventual, comparatively easy return — lots of parking, a spacious campus and a flexibility across three indoor spaces helps enormously. And of course, the dedicated staff.