Buyers returning to the market in D.C.
Hopeful signs that region is bouncing back from COVID-19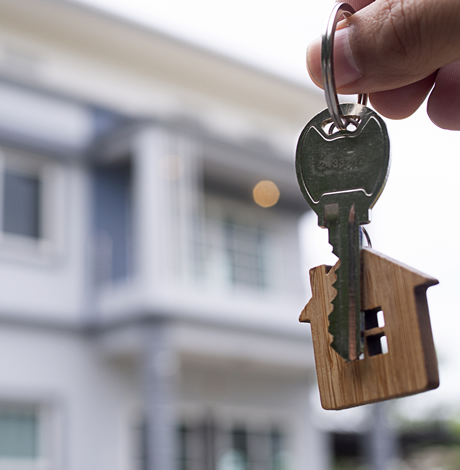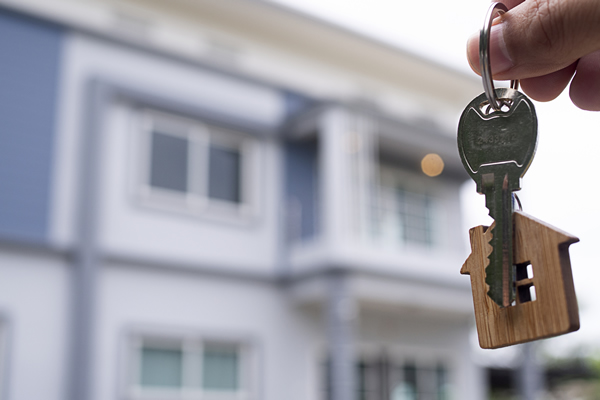 Spring is typically the time of year when listings in the DC Metro area increase. However, with the nation experiencing the current pandemic the market is facing unprecedented times. It is still uncertain what the market will look like in the next few months. What we can do is look at data and do our best to find a possible trend.
Under normal circumstances, April generally sees the D.C. listings increase around 10%. However, this April the number of listings saw a decline of 26.1% due to the stay-at-home orders in D.C., Virginia, and Maryland. As the local market experienced a decline of homes it simultaneously witnessed the price of homes rise. In fact, the month of April brought the highest monthly median sale price the D.C. area has seen in a decade to $507,000. Chris Finnegan of Bright MLS recently stated, " The DC real estate market preserved this month." He went on to say that anyone interested in entering the market needs to be aware of the burst of new properties that will be listed once social distancing restrictions mitigate.
Home sales in Arlington and Fairfax counties saw a 20% decrease in sales compared to April of 2019. Listings were down 17.88% from last year, as well. Seeing these numbers can make those entering the market uneasy. Keep in mind that everyone in the D.C. Metro area had spent early April in a shelter-in-place while they prepared for the worst. Even though these are unprecedented times it is common knowledge when fear strikes, people rarely make important decisions such as buying or selling a home. It is not surprising that the COVID-19 pandemic hindered the real estate market. However, now that D.C. Metro area residents are aligning their lifestyle to the new norm buyers are returning and sellers are feeling more confident listing their property.
The norm for buying and selling homes has changed and people are adjusting well. The new norm is listing appointments over video conferencing like Zoom and offering live virtual open houses over apps like Facebook Live and Skype. Many sellers removed their listings at the beginning of April, leading to a lack of inventory. That lack of inventory plus lower interest rates creates competition among buyers, which in turn develops into a seller's market. Buyers need to be prepared with solid lender approval, and any cash buyers must have proof of funds.
Keep in mind that with the impact of COVID-19 most major regions nationwide saw a dramatic decline in sales and listings between March 31 and April 13. The biggest decline was seen in cities hit hardest by the pandemic, such as Seattle, the New York Metro area, and the Washington, D.C. metro area. However, according to a recent report the most dramatic bounce-back was seen in the D.C. area, where listings under contract have recently climbed 149% from the early days of the COVID-19 panic.
Although the market forecast is uncertain, what we do know is that today's interest rates remain in line with all-time lows. In the D.C. area, we have seen buyers returning to the market and sellers listing again, offering some hope that D.C. and the surrounding areas are curving back to a rich market. 
Khalil Alexander El-Ghoul is principal broker of Glass House Real Estate. Reach him at [email protected] or via glasshousere.com.
Dining without a dining room
Today's hosts are likely more casual than in the past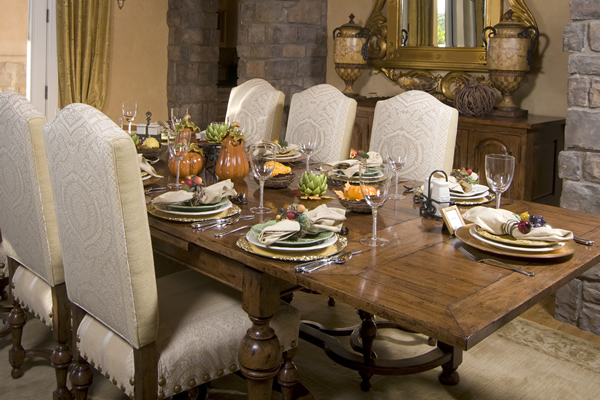 With Thanksgiving quickly approaching, you may be thinking about gathering your loved ones and kindred spirits to celebrate the positive things in your life, praise your higher power, pay homage to indigenous people, or just stuff your face and fall asleep in front of the television at the traditional Thanksgiving after-party: the football game.
Thinking back to my childhood, I remember the wonderful smells coming from the kitchen. The elegant table in the formal dining room was adorned with a crisp, white tablecloth, "the good china," sterling silver place settings, a variety of serving dishes for the forthcoming bounty, and a cornucopia centerpiece containing dried fruits and vegetables.
My dad, Ozzie, would carve the turkey and my mom, Harriet, would bring out the pecan and mincemeat pies for dessert…wait a minute…did I really grow up in a 1950s sitcom? Yup, I did, although Ozzie was Don and Harriet was Grayce.
Sometimes we would visit my maternal grandparents in Maine, whose formal dining room was less so – an extended part of the living room in the 1940s version of an open floor plan in their three-bedroom apartment over the general store and gas station that my grandfather owned.
On occasion, we would go to Massachusetts to spend a day or two with my paternal grandmother and her extended clan. There was nothing "formal" about the dining room there. Dinner took place on a litany of card tables set up on the jalousied porch off the kitchen.
When dinner was over, my grandmother would rise from the head of the table and declare, "I made the dinner. Now you do the dishes." My father and his sisters would scurry like baby chicks to adhere to her demand.
As I grew older, I rarely lived near family. Every so often, I would be invited to dinner as the obligatory guest – the girlfriend of whatever young man I was seeing at the time. Later, I would become part of the restaurant holiday dining crowd.
For several years, I had a standing date with a good friend for dinner and a movie on Thanksgiving Day. We would choose restaurants that advertised dishes like Lobster Thermador, Champagne Ravioli, or Boeuf Bourguignon, but would invariably select the traditional turkey dinner with dressing and all the trimmings from the prix fixe menu.
Fast-forward to 2020 and we may not have gathered at all, content to have Whole Foods or Door Dash deliver Thanksgiving dinner to be eaten in front of the television while watching Hallmark movies.
Now here we are. The formal dining room has gone the way of the good china and the sterling silver. For most of us, they are simply not necessities in our lives any longer. So how do you host a dinner party when there is no room specifically designated for dining?
First, you don't need to purchase things you have no room to store later. Although "rent" can be a four-letter word to a real estate agent, a party rental company's website allows you to select items online and have them delivered and removed at a fraction of the cost.
Are you trying to seat a large group for dinner? Let's start with the premise that all your guests do not need to be at a banquet table. Consider having several tables for two or four placed around the room. It will give you the ambiance of your favorite bistro and still allow for conversation among your guests.
You can also rent folding chairs, linens, place settings, and stemware. Once your order arrives, just set the tables and add candles or your favorite centerpieces to complete a festive look.
If you have no room for a seated event, you can order standing cocktail tables. Your breakfast bar or kitchen counter will make a perfect buffet line.
Better yet, have an open house, inviting guests at slightly different times so you see everyone without feeling like you're in the middle of a crowded concert.
Is your style even more casual? Rather than worrying about recycling plastic cups and sporks, pick up a bunch of Oftast dinner or dessert plates for 79 cents each at Ikea. Add a 6-pack of Svalka wine glasses and cutlery service for four from the Mopsig collection for $5 each. Pull out some pillows and eat while sitting cross-legged on the floor surrounded by family and friends.
Some of us may have trouble getting back up, but we'll be in perfect position to fall asleep during the football game.
Valerie M. Blake is a licensed Associate Broker in D.C., Maryland, and Virginia with RLAH Real Estate. Call or text her at 202-246-8602, email her via DCHomeQuest.com, or follow her on Facebook at TheRealst8ofAffairs.
How has the meaning of 'home' changed during COVID?
People want peace — a place to get away from it all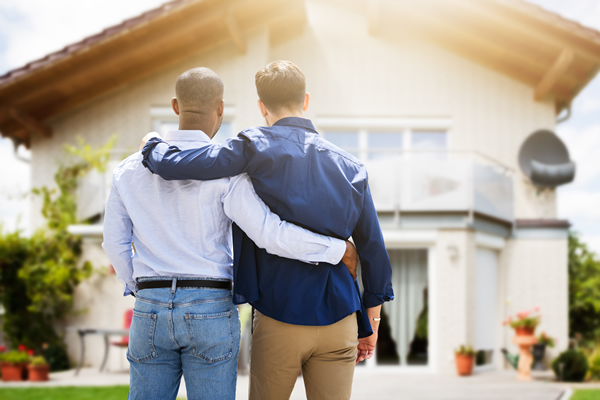 During the pandemic, "Home" must have taken on different meanings for many people. As was reported often in the news, many people found themselves dissatisfied with the home they bought before the pandemic, and now, several months or a year and a half later, the home that was meant to be for dinner, sleeping, and the occasional breakfast was now frequently central operations for a squad of 4-6 people, 24 hours a day, all working, zooming, streaming, in class, learning how to cut their own hair online, looking up recipes online because they were tired of the same five meals they have had for four months at a time, and the balcony that was nice to have for a Friday evening glass of Sauvignon Blanc at sunset was now not enough for Mom, Dad, the 3-year-old and the baby on the way.
So off they went to find a new "home" and then put the old home on the market. But now that older home is sitting, getting showings but no offers. Did they make a mistake? Are they now going to have two mortgage payments? Well, probably not indefinitely. What I am seeing is that home purchasers were quick to pull a trigger and go aggressively after the new home that was going to be the solution to all their woes, but the buyers for the first home are much slower. Less rushed. They are entering the market maybe. Taking advantage of lower interest rates. They are not feeling rushed and are not competing as much for properties. One agent reported multiple offers, but after the place was on the market for almost a month. Again, people are taking their time.
Basically, what I am seeing is that people want space in their new homes. They want room to relax, spread out. They might even want a relaxing environment. A quiet night's sleep. Many people in the past year have reported higher anxiety levels than at any point of their lives. A good night's sleep can mean the difference between sailing through that meeting or appointment the next day or feeling like you have to cancel everything and call your therapist. People want peace. Our lives are spent arguing online and hearing news headlines that are more "breaking news" than they were an hour ago. It's natural to want a refuge. A place to feel you can get away from it all. They don't want sirens and people wandering the alleys at night. They don't want fixer uppers as much. They want to move and move now into something they can feel comfortable in. That's what I am seeing.
People want a place they can work in, but still feel at home. They don't want to feel that their work lives and their home lives are literally on top of each other – they want some separation. Whether it's a separate room, or an entire floor that is dedicated to work, they want to feel they can step away from it when they need to.
I also have a homebuyer seminar on Zoom next Thursday evening at 6 p.m. Feel free to contact me to get the access link. 
Joseph Hudson is a Realtor with The Rutstein Group of Compass. Reach him at [email protected] or 703-587-0597.
Potential impact of blockchain on real estate
Fostering additional trust in the buying process?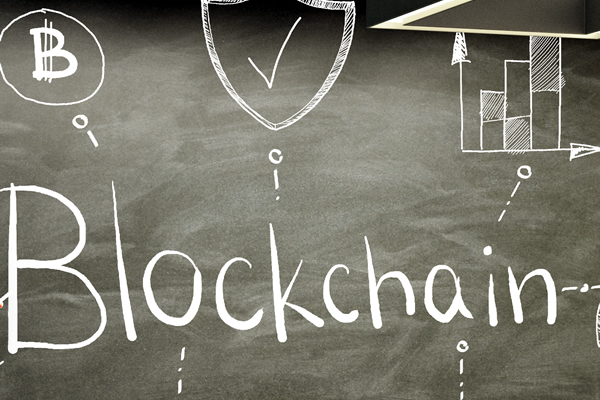 Without question, the world of finance and technology is ever changing, and ever evolving, now more than ever before. Cryptocurrency and blockchain are increasingly popular buzzwords, and our world is moving rapidly toward incorporating some of these digitized financial entities into mainstream financial transactions. The real estate market is no exception. LGBTQ+ homebuyers and sellers across the country have been wondering, like many in the real estate market, how something like blockchain might impact the buying and selling process. It's an important question to ask – and one for which the answer is evolving.
What is Blockchain Anyway?
At first, the concept of blockchain may seem complicated – but in essence, it is simply a type of database that stores data in digital blocks that are chained together. When new data comes in, it is entered into a new block. After that particular block is filled with data, it is "chained" onto the previous block, which keeps the data in chronological order, with each block being timestamped upon being added to the chain.
Essentially, the blockchain process works as follows:
• A request is made for a transaction or a record;
• The request is then sent to a network of computers;
• Using certain algorithms, the computers process and verify the request;
• After being verified, the ledger is updated with a new block of data;
• The block of data is time-stamped and added to the blockchain, which can't be deleted or altered.
Although different types of information can be stored on a blockchain, it has been most commonly used thus far as a ledger for transactions. Bitcoin, for example, uses blockchain as a decentralized way of ensuring that no one single person or group has control – rather, it belongs to all of the users together. The data in a decentralized blockchain is unchangeable – which means that the transactions are permanently recorded, and visible to anyone.
A Closer Look at Real Estate Uses
While blockchain certainly has many potential uses, many anticipate that it may have several implications for the real estate market, primarily because its use would foster additional trust in the real estate process. Blockchains can be used to verify, secure, and automate many parts of a real estate transaction. Some impacts might include:
Verifying title: The capability to have a verifiable record of property data that would allow two parties, who may not know one another, to trust that the seller has true ownership of a property and that there are no other claims against the title is incredibly important. This is one significant potential advantage of using blockchain, which might make the real estate process far more effective and efficient than it is now.
Smart contracts: Smart contracts aren't just digital versions of existing legal contracts. Instead, they are pieces of computer code that can be used on top of blockchains to automatically trigger certain portions of the real estate process. Smart contracts might be used for things like escrow management, payments, transfer of title, and more. Traditionally, real estate transactions have been conducted face-to-face, although the introduction of smart contracts using blockchain platforms may allow real estate assets to be tokenized, and traded in much the same way that cryptocurrencies like bitcoin and ether are traded.
Cutting costs: The transparency and trust fostered by a decentralized blockchain network also have great potential for trimming costs in a real estate transaction. There could, of course, be savings associated with cutting out the commissions and fees of various intermediaries, as well as costs associated with inspections, loans, and tax assessments, to name a few. If the real estate process became increasingly automated, some of these costs might be reduced, or even eliminated.
Despite all of the potential impacts and uses for blockchain in the real estate market, many experts feel that it will still likely be several years before it is truly utilized in the mainstream real estate industry. Nevertheless, it is certainly something on the horizon with a great deal of potential and is well worth learning about that potential and how best to plan for it in future real estate transactions.
Without question, blockchain could have a significant impact on the real estate market in the future. Regardless of the way it might change the process of buying or selling real estate, one thing that remains constant in the real estate process is the need for finding and hiring the right real estate agent. That can make all the experience between a satisfying and successful real estate experience, and a stressful one. 
Jeff Hammerberg is founding CEO of Hammerberg & Associates, Inc. Reach him at 303-378-5526,  [email protected] or via  GayRealEstate.com.