May 27, 2020 at 10:55 am EDT | by Joseph Hudson
Can buying a house actually be fun?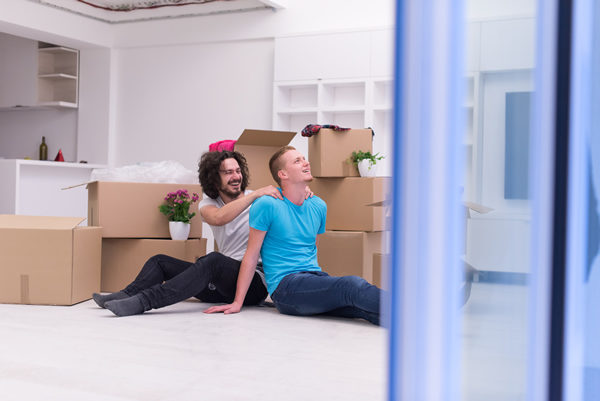 Well, I think if you have a good agent it can maybe be a combination of those things. If you have never bought a house before, then you are going to probably have some fear of the unknown. The first time you do anything there can be fear. Think about the first time you drove on the highway. Then think about the last time you drove on the highway — probably very different experiences. You know where to look after you have logged some miles on the freeway, and you might actually put the windows down, turn up the radio and sing along. For some people driving across the country or taking short road trips can actually be therapeutic.
Well what if buying a house could have some of those same elements? Liking the new kitchen. The countertop and the backsplash just make you smile when you see it – every time. You almost get goosebumps picturing yourself sleeping in your bed in the master bedroom and can visualize all of your shoes neatly organized in that closet.
That back patio – oh the parties and grills we will have out there! You should have a good agent that makes you feel comfortable and safe in the process – assuring you of the ways you can back out of the contract if there is an issue that can't be resolved, or negotiating a way to fix or resolve issues if any come up.
I usually find that at some point in the process my clients and I have become friends and we finish a showing with a glass of wine at a bar and discuss what we just saw. These days with social distancing it might be in our own kitchens on a Zoom call with a glass of wine and discussing the pros and cons.
Buying a home doesn't have to be the most stressful thing you have ever done. It can at times go fairly smoothly. If it's on your bucket list to accomplish anytime soon find a trusted real estate adviser to show you options for homes, and help write you a winning offer, and who can help and advise for the move in or move out process – moving companies, home inspectors, lenders, etc.
My next homebuyer seminar will be a virtual one on June 4 at 5:30 p.m. on Zoom with a trusted lender – if you would like to "attend" email me and I can send you the link.
Joseph Hudson is a Realtor with The Oakley Group at Compass. He can be reached at 703-587-0597 or Joseph.hudson@compass.com.