June 12, 2020 at 6:24 pm EDT | by Valerie Blake
The case of the neglected colonial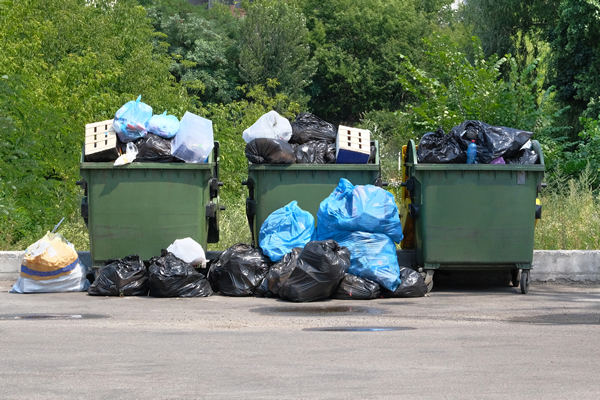 During the stay-at-home order, people worked remotely, applied for D.C. grants and Small Business Administration loans, ordered takeout, and binge watched everything on Netflix, Hulu and Prime. They cut their own hair, became kitchen table dog groomers, learned how to Zoom, and relied on Randy Rainbow, Sarah Cooper and TikTok videos for comic relief.
Me, I became a house stalker.
There's a house on my block that I've been staring at for the four-and-a-half years I have lived there. Full disclosure: I have never been inside. (I'm a stalker, not a trespasser.)
The house was first listed in the fall of 2013 and after three contracts, two price drops and five years, it finally sold to an investor in August 2018. The owner took three dumpsters of trash out of the house and did nothing more before putting the house back on the market. It sold six months later for $100,000 more than he had paid for it. Nice work if you can get it.
Now, let's talk taxes. D.C. has three classes of residential property: $0.85 per $100 for residential and certain multi-family homes, $5.00 per $100 for vacant properties and $10.00 per $100 for blighted properties. There can be other permutations, but that discussion is for another day.
Suffice it to say that property taxes were levied at the vacant rate in 2017 and then at the blighted rate in 2018, resulting in a whopping tax bill of $34,000 per year.
I'm speculating that the new owner, also an investor, applied for an 18-month exemption available for vacant properties that are on the market for sale, thereby reducing his tax liability to one-tenth of what it had been in 2018.
To meet the exemption requirements, the house went back on the market only a month later for – wait for it – $300,000 more than he paid. Nine months later the price was lowered by $50,000, still vastly overpriced considering no renovations had been made. Finally, in late April (presumably in the last months of the owner's tax exemption), things began to happen.
The first thing I noticed was the delivery of roof trusses. A few days later someone installed a few replacement slates on the tile roof. Next, a red truck arrived, a small one that would become a familiar sight in the neighborhood.
In early May, the real fun began. Another dumpster had appeared in the driveway (the roof trusses had been relocated to the back of the property) and I realized that I had developed a Facebook following with the saga of the house.
From a real estate standpoint, having a dumpster in your neighborhood is a good thing. It means someone is renovating or upgrading their home, which is good for property values. In fact, my neighborhood has two whole-house renovations going on my street alone. But when 1-800-toilets brings in the portable toilet and the Home Depot truck arrives with lumber and drywall, it's time for a celebration.
Starting with old appliances and lumber, the dumpster began to fill up and by mid-May, a truck came to pick it up. I happened to be at my front door and stood there conspicuously watching it make a 36-point turnaround on a narrow street without driving over my lawn. No pressure.
The next day, I awoke to find not only a new dumpster in the driveway but also a backhoe on the front lawn. I watched as the front landscaping was dug out close to the house, as if someone were going to install a French drain to keep water out of the basement. In fact, they installed window wells with protective covers.
The most beautiful part of the home's exterior was revealed in late May when the contractors removed an ugly metal awning from over the front door. There, hidden away for years, was gorgeous arched brick work that was prominent in houses of the 1940s framing the entrance.
We did have a little scare in the neighborhood when the contractors hit a gas line, but thanks to observant neighbors, Washington Gas was on it like Jumpin' Jack Flash.
I continue my diligent observation, but now that the contractors have begun working on the inside, my house stalking has been intermittent. But don't worry. I'm sure there will be more to the saga.
In fact, I may write a screenplay. I'll need a working title and since "Rear Window" and "Disturbia" have already been taken, I'm thinking "Valerie Blake: House Stalker." Susan Sarandon can play me in the movie.
Valerie M. Blake is a licensed Associate Broker in D.C., Maryland, and Virginia and Director of Education & Mentorship at RLAH Real Estate. Call or text her at 202-246-8602, email her via DCHomeQuest.com, or follow her on Facebook at TheRealst8ofAffairs.