June 11, 2020 at 5:22 am EDT | by Melissa Lavinson
Committing to an inclusive workforce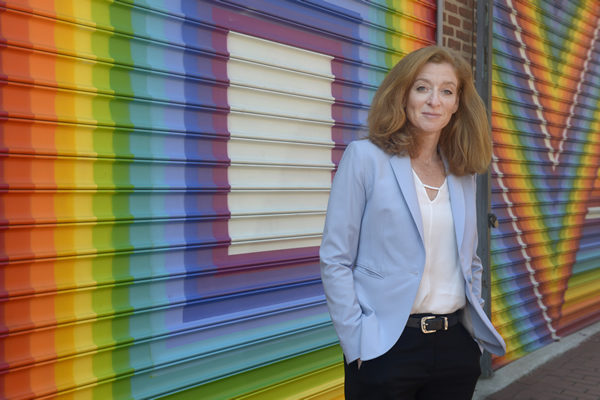 Being Proud of Where You Work. When defining moments impact our communities, companies often debate whether it's appropriate to weigh-in and if so, how. We are living one of those moments. As people across the country protest racial injustice, hatred and violence, prominent voices, including religious and military leaders, entertainers and athletes are calling for change – calling for action. For Pepco, and our parent company Exelon, whether and how to weigh in always starts with our values. Does the moment call on us to step up, to speak out, and to remind both our employees and stakeholders what we stand for and why? This moment is one of those times. I am proud that, as a company, we reaffirmed that we cannot and will not stand for acts of racism, injustice, and violence. And, I am proud that we unequivocally stated – Black Lives Matter.
Pride Within Our Business. At Pepco, and across Exelon, our commitment is to not only have a diverse workforce, but to have an inclusive workforce as well. That means creating the environment in which our employees know they can bring their whole selves to work and their full experience. Providing a supportive environment means caring about the issues that are meaningful to employees, especially those that profoundly affect their lives and the communities in which they live and work.
As we celebrate Pride month, we are doing so against a backdrop that reminds us of how far we have to go and of the importance of continuing to create opportunities for dialogue, education, and engagement to help us get there. As a company, we have done this by supporting our LGBTQ employees and the broader community through establishing the Pride Employee Resource Group (ERG), sponsoring and turning out for Capital Pride, and launching a company-wide Ally program to encourage conversation and raise visibility. We also encourage all our ERGs to collaborate and support each other, and work together for the betterment of all our communities. They did this during the onset of the pandemic, coming together to raise more than $85,000 from employees to help our neighbors and communities address food insecurity, financial hardship, and health-related needs. And that commitment and collaboration is ongoing. Although Capital Pride programming is virtual this year, our Exelon Pride ERGs are working with their colleagues across the company to tap into their collective creativity and dedication to roll out digital events to keep employees engaged, talking, and moving forward.
Looking to the Future. We are at a transformative moment in our country. Even if progress is made, it does not mean that progress will be sustained without continued work, engagement, and understanding. Like so many of our employees, it's important to me to be a part of a company that not only shares my values, but also knows in order to keep making positive progress, we must keep speaking out, working, learning, and moving forward together. We must be the change we want. It is important to know that the company I work for cares about me as an individual and cares about not just the LGBTQ community, of which me and my family are a part of, but about making positive change for all communities. As we celebrate Pride month during a truly unprecedented time, my wish is that everyone can not only be proud at work, but proud of where they work, too. Happy Pride Month.