June 16, 2020 at 3:40 pm EDT | by Chris Johnson
Former Log Cabin chief lands job in Trump White House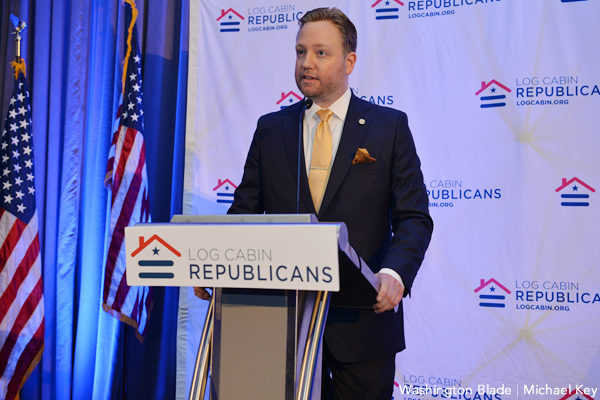 A former president of Log Cabin Republicans with a reputation for defending President Trump has landed a job as spokesperson for the White House Office of National Drug Control Policy, the White House confirmed Tuesday.
Gregory Angelo, who served as executive director and president of Log Cabin Republicans from 2013 to 2018, comes to the White House after a stint as communications director for Rep. Pete Olson (R-Texas).
Although Log Cabin declined to endorse Trump in 2016 when Angelo was president of the organization, after Trump's election Angelo engaged with Trump officials, holding meetings with the transition team and the Department of Education on transgender issues. Log Cabin has endorsed Trump in his 2020 bid for re-election.
After he left Log Cabin, Angelo became a stalwart defender of Trump on Twitter in terms of LGBTQ rights, disputing the notion Trump had developed an anti-LGBTQ record by pointing to openly gay appointments like Richard Grenell and the Trump administration's plan to beat HIV/AIDS by 2030.
Angelo also took to Capitol Hill to lobby against passage of the Equality Act, which would amend the Civil Right Acts of 1964 to explicitly define anti-LGBTQ discrimination as a form of sex discrimination under the law.
Angelo isn't the first Log Cabin alum to land a job in the Trump administration. R. Clarke Cooper, who was executive director of Log Cabin Republicans from 2010 through 2012 and worked to win Republican votes for "Don't Ask, Don't Tell" repeal, is Assistant Secretary of State for Political-Military Affairs.
The White House deferred comment to Angelo, who didn't respond to a request to comment.