June 19, 2020 at 10:27 pm EDT | by Rob Berger
Remembering modest origins of D.C. Pride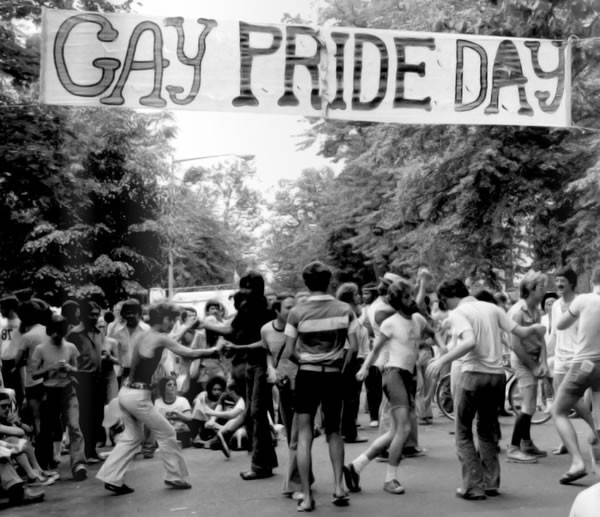 What is the meaning and purpose of LGBTQ+ Pride and Pride celebrations? A primal scream — 'I'm here'? Community bonding? A political statement? Over-commercialized party-all-night silliness? If you think about the short 50-year history of Pride celebrations, it is undeniably all of the above. Just as our community is a rich and evolving tapestry of perspectives and experiences, so is Pride. 
Today, D.C. hosts many annual Pride celebrations – Capital Pride, Trans Pride, Youth Pride, Black Pride, Latinx Pride, Asian and Pacific Islander Pride and Silver Pride.
As chair of the Rainbow History Project (RHP), whose aim to is collect, preserve and promote the LGBTQA+ history of the DMV, I can tell you the origins of the celebration of gay Pride in D.C. were much more modest.  
In May 1972, the Gay Liberation Front-DC organized the first DC Pride celebration. Rumor has it the first DC Pride celebration was scheduled in May, so DC gays could attend New York City Pride in June. DC's initial Pride celebration was a mixture of both protest and celebration. The festival was organized by Chuck Hall, Bruce Pennington and Cade Ware and event supporters included All Souls Church, the Community Bookshop, the Gay Activists Alliance, the Gay People's Alliance of George Washington University and the Metropole Cinema.
In 1973 and 1974, DC did not have an annual Pride event. In 1975, gay activist and RHP Community Pioneer Deacon Maccubbin organized a Gay Pride celebration, which became the annual event of today. It was held on 20th Street, N.W., in front of the Lambda Rising bookstore. The first Black Pride was held on May 25, 1991. According to the event program (which you can find on the Rainbow History Project website along with other cool Pride historical artifacts at rainbowhistory.org), the celebration was called – "Let's All Come Together, Black Lesbian and Gay Pride Day."
The first Pride event I ever attended was in Columbus, Ohio. It was 1981 and I was 17, and both terrified and excited. It was the first Pride event held in Ohio. I remember there were not that many people marching because people were afraid to be public about their sexual orientation. To emphasize this point, a few marchers wore a paper bag over their heads to conceal their identity. The parade ended at the Ohio Statehouse and the post-parade speakers stood on the steps of the Ohio Capital demanding gay rights. There were no corporate sponsors or floats back then, and the parade lasted minutes, not hours. 
I sometimes worry that as the LGBTQ community finds greater societal acceptance and becomes more homogeneous, we will lose some of our amazing traditions and community institutions. I think however, that Pride will live on as the ever-adapting and many colored peacock, changing to meet the needs of our community as we evolve and secure further equality.
Rob Berger is chair of the Rainbow History Project.