June 19, 2020 at 7:37 am EDT | by Kathi Wolfe
Celebrating a historic Supreme Court win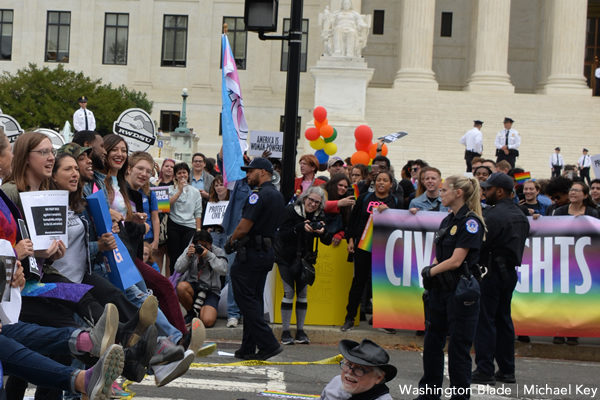 Recently, my cousin and I chatted. She's hetero, but progressive. She wished me "happy Pride," and marveled at how much progress had been made in obtaining equality for queer folk. Yet, she was shocked to learn that LGBTQ people could be fired from their jobs because they were queer.
I thought of our chat on June 15, when, surprisingly, a Supreme Court ruling brought good news. In a landmark decision, the Supreme Court ruled that Title VII of the Civil Rights Act of 1964 protects people from employment discrimination on the basis of sexual orientation and gender identity.
Nearly five years after the Supreme Court ruled that same-sex marriage is legal and just shy of 51 years after the Stonewall uprising, Justice Neil Gorsuch wrote in the 6-3 ruling, "Today, we must decide whether an employer can fire someone simply for being homosexual or transgender. The answer is clear. An employer who fires an individual merely for being gay or transgender defies the law," Gorsuch added.
Unless you're queer, you won't feel in your solar plexus how vital this Supreme Court ruling is. Many people from progressives to conservatives don't know that until the court's decision came down on June 15, you could be fired from your workplace just for being LGBTQ in more than half of the states.
Last month, I told my straight friend Dana, a staunch Republican, about a queer buddy of mine, a nurse, who was afraid to come out at her job. "I didn't know you could be fired for being gay," Dana said, "that's not fair!"
I cheered when the Supreme Court ruled in favor of same-sex marriage! Marriage equality has given dignity, respect and expanded numerous legal rights from hospital visitation to Social Security benefits to countless numbers of same-sex couples. My late partner Anne and I would have married in a heartbeat if she'd been alive when same-sex marriage was permitted under the law.
Yet, marriage equality doesn't address many of the other forms of discrimination that we, queer folk, experience in so many facets of our lives – from housing to health care to employment.
As a writer, I've been lucky. Hetero editors have cared only about my work, not about my sexual orientation. But, before I got into journalism, I worked in advocacy for elders and disabled people. My sexuality wasn't an issue in some of the groups that I worked for. But I was afraid to be out when I worked with other organizations.
Over the years, queer friends and colleagues, librarians, teachers — lawyers — from all generations (millenials to boomers) have confided to me their fears of coming out at work.
You can be single and have a wonderful life. If you have economic security. But unless you're independently wealthy, your basic needs (for food, housing, clothing, etc.) won't be met if you don't have a job. As many LGBTQ folk have said, it's not fab to be married on Sunday, if you're fired from your job for being queer on Monday.
Suzanne B. Goldberg, a Columbia University law professor, spoke for many of us, when she told The New York Times, "This is a simple and profound victory for LGBT civil rights."
Yet, though we've earned the right to savor this victory, we can't afford to be the least bit complacent. The struggle for LGBTQ rights is far from over.
I hope LGBTQ advocates will be able to use the Supreme Court's ruling on employment discrimination to address other forms of discrimination. But, there's no guarantee of this.
From day one, the Trump administration has set back LGBTQ rights. Recently, it struck down protections for transgender people in the Affordable Care Act.
To fully secure our rights, we must work for the passage of the Equality Act.
Let's celebrate our historic victory, then let's get back to the struggle for our rights.
Kathi Wolfe, a writer and a poet, is a regular contributor to the Blade.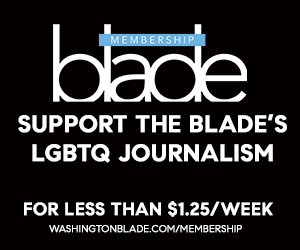 Sign Up for Blade eBlasts