June 20, 2020 at 2:47 pm EDT | by Kathi Wolfe
New trans memoir 'Fairest' full of unexpected intersections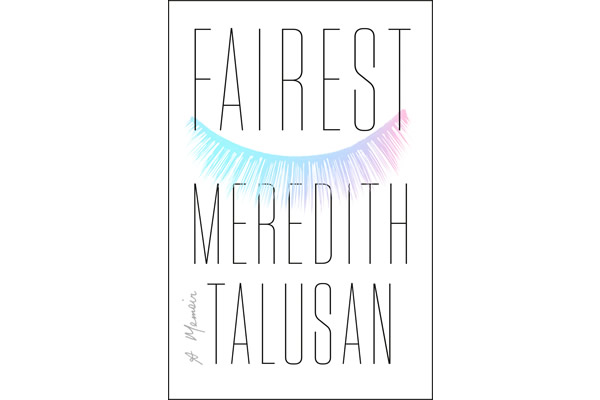 'Fairest: A Memoir'

By Meredith Talusan

Viking

May 26

$27

320 pages
"I contain multitudes," queer poet Walt Whitman famously wrote in his poem "Song of Myself."
Meredith Talusan, author of the recently released "Fairest: A Memoir," who is a Filipino-American, trans and has albinism, contains more multitudes than most anyone you'll ever meet.
In "Fairest," a coming-of-age story, Talusan, the founding executive editor of "them," Condé Nast's LGBTQ digital platform, takes us on a journey from the Philippines to California.
Talusan toggles between moments in her life — from her childhood as a boy in the Philippines to her arrival as a woman at her Harvard queer alumni reunion. This could have been a muddled mess, but "Fairest" has the beauty and the gender-bending of Virginia Woolf — if Orlando were attuned to our ideas of race, sexuality, disability and gender.
Talusan was born as a boy with albinism named Marc in a village in the Philippines. Her people believed pregnant women shouldn't spend too much time in the sun, she writes, "for fear that their baby would be born anak araw, a sun child, the strangest creature whose skin was so pale it glowed, and who … destined to be nearly blind, an affront against nature."
Yet, Talusan's grandmother Nanay Coro believed her albinism was a blessing, not a curse. Because, "I was destined to live in America, the richest of countries, where Mama's father, Lolo Bert, had settled, full of people who looked like me," Talusan writes.
In some cultures, people with albinism are shunned or killed. Yet, though, Talusan knew early on that she was different, she wasn't shunned. When Spain and the United States colonized the Philippines, racism flourished. Because of internalized colorism, Talusan was seen as special because her skin is so light. Her grandmother assured her, "that I was meant for a better future than her and our ancestors, farmers who had tiled soil in the fields surrounding our village for generations," she writes.
"This is because you are fair and beautiful," her grandmother told Talusan.
As a boy called Marc, Talusan has crushes on other boys. At 11, Marc is "hopelessly smitten" with Sammy but knows that most boys don't love other boys. At the same time, Talusan is enthralled by the singer Lea Salonga who performs in the musical "Miss Saigon." Marc thinks how wonderful it would be to be a woman like Salonga's character Kim in "Miss Saigon" who is "capable of getting a rugged and kind (American} man to fall in love with her."
"Fairness" is a complex tale of passing, performance and revelation. As a young boy, Talusan learns English and American mannerisms by watching Ricky Schroder in the 1980s sitcom "Silver Spoons." Soon, Talusan, age 7, is appearing as the son on "Bisoy: Ang Daddy Kong Baduy," a Filipino sitcom.
At 15, Talusan and her family immigrate to California. Her father isn't around much and her mother spends most of her time gambling. A scholarship to Harvard is Talusan's escape from poverty and parental negligence. At Harvard from 1993-1997, Talusan is an out gay man. Talusan takes seminars that deconstruct queer literature, participates in a "kiss-in" against the religious right and engages in the irony of cool gay 1990s men.
Yet Talusan is aware that she'll often encounter racism and prejudice if people realize she's Asian or feel she's too feminine. "Our looks determined our place in the pecking order and…our lack of attractiveness had so much to do with our race and femininity," she thinks when she's at her 1997 Harvard queer alumni reunion.
Talusan finds love and commitment with Ralph, an MIT professor. The most poignant moment in "Fairest" is when Ralph and Talusan break up when Talusan begins to transition. Though they're still friends, Ralph told her that he "didn't see the person he fell in love with when he looked at me," Talusan writes.
Despite this sad moment, Talusan doesn't regret her transition. She becomes open about being trans.
"I had a hunch that becoming a woman would end up being better and turned out to be right," she writes.
"Fairest" is a beautiful, riveting read. Perfect for these times.