September 16, 2020 at 8:00 am EDT | by Brian T. Carney
Fall TV season brings handful of queer shows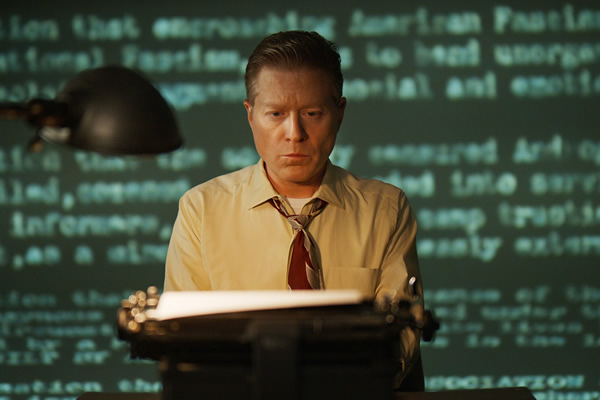 With production of scripted series at a virtual standstill due to COVID-19, fall television schedules are filled with animated series and reality programming. Nonetheless, there are some great queer shows to look forward to. As of press time, here is a guide to some of the LGBTQ programs that are on the calendar.
Hulu has marked the start of school season by dropping all four episodes of the acclaimed Australian children series "First Day." Young transgender actor Evie Macdonald stars as Hannah Bradford who is attending school for the first time as a girl and finding the courage to live as her most authentic self.
Starting Sept. 14, HBO will drop eight weekly episodes of the new teen drama "We Are Who We Are." Co-written and directed by Academy Award nominee Luca Guadagnino ("Call Me By Your Name"), the show focuses on two American teens whose families are living on a U.S. military base in Italy. Introverted Frazier (Jack Dylan Grazer) and his military moms (Chloë Sevigny and Alice Braga) are the new arrivals at the base; seemingly self-confident Caitlin (Jordan Kristine Seamón), whose family has lived abroad for years, is the lynchpin of a free-wheeling group of friends.
In 1968, playwright Mart Crowley shocked New York audiences with "The Boys in the Band," a ground-breaking play that dared to depict the lives of gay men with honesty and humor. The play was a surprise hit and Crowley turned his script into a screenplay that was filmed by William Friedkin ("Cruising" and "The Exorcist").
Fifty years after the film's premiere, producer Ryan Murphy is bringing "The Boys in the Band" back to the screen in a new adaptation that reunites acclaimed director Joe Mantello and the all-star cast of the Tony Award-winning 2018 Broadway revival. The cast, all of whom are openly gay, includes Jim Parsons, Zachary Quinto, Matt Bomer, Andrew Rannells and Tuc Watkins. The film premieres on Netflix on Oct. 2.
Lena Waithe is one of the producers of "The 40-Year-Old-Version" which premieres on Netflix on Oct. 9. Writer/director Radha Blank stars as a down-on-her-luck award-winning playwright who decides to reinvent herself as a rapper. The movie is shot in stunning black and white.
To celebrate LGBT History Month, HBO Max is releasing the four-part docuseries "Equal." The exciting series, which will binge-drop in October, will use both archival footage and dramatic recreations to tell the stories of trail-blazing pioneers in the fight for LGBTQ equality. The amazing cast includes Cheyenne Jackson as Dale Jennings, Anthony Rapp as Harry Hay, Shannon Purser and Heather Matarazzo as Del Martin and Phyllis Lyon, Jamie Clayton as Christine Jorgensen, Samira Wiley as Lorraine Hannsberry, Keiynan Lonsdale as Bayard Rustin, Jai Rodriguez as José Sarria and Hailie Sahar as Sylvia Rivera.
Stephen Kijak and Kimberley Reed ("Prodigal Son" and "Dark Money") direct.
Finally, on Oct. 21, the Hollywood classic "Rebecca" gets an unnecessary makeover from Netflix. Ben Wheatley ("Free Fire" and "High-Rise") directs Armie Hammer, Lily James and Kristin Scott Thomas. Purists will want to sit this one out.