'I Have Something to Tell You' not typical, political puff piece
Chasten Buttigieg memoir a frank look at history-making campaign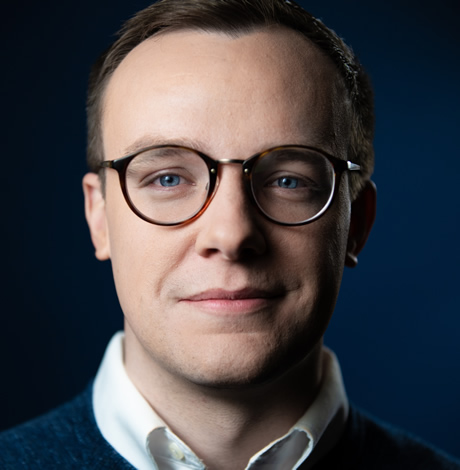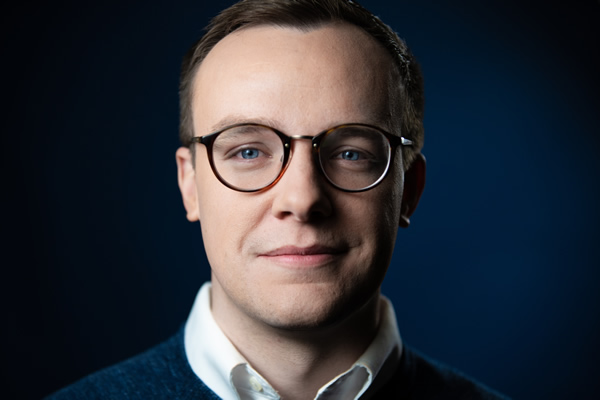 As a tween, if you'd said that one day a gay man, with his husband as First Man, could be president of the United States, I'd have thought you were nuts.
I'm glad Pete Buttigieg, 38, the former mayor of South Bend, Ind., proved me wrong! In April 2019, he became the first openly gay major presidential candidate. Buttigieg dropped out after losing badly in the South Carolina primary due to his failure to connect with Black voters.
You may or may not like Buttigieg's politics. But I'd bet that if you're queer, you were awed by the history he made by entering the presidential race!
One of the most moving parts of the campaign was Buttigieg's marriage to Chasten Glezman Buttigieg. "Nothing in my life, from shaking hands with a president to experiencing my first rocket attack," Pete Buttigieg wrote in his memoir "Shortest Way Home," "matched the thrill of holding Chasten's hand for the first time."
Chasten Buttigieg, 31, who has more than 400,000 Twitter followers, was a major asset to Pete Buttigieg's campaign. Chasten, who was raised in Traverse City, Mich. and calls Pete Buttigieg "Peter," has written a funny, touching memoir.
Often, memoirs of political campaigns are merely pablum. "I Have Something to Tell You," released on Sept. 1, is far from a hard-nosed take on the Buttigieg campaign. How could Chasten be objective about his husband? From the moment when Chasten and Pete eat Scotch eggs on their first date, Chasten is totally smitten with Peter. Peter is intelligent, unflappable and caring. "The only thing that's annoying about Peter's lifestyle is how reasonable and laid back he is about, well, everything," Chasten writes.
It's clear that since the campaign ended, Pete Buttigieg has been working to extend his brand. His 20-episode podcast "The Deciding Decade" premiered on Sept. 9, and his new book "Trust: America's Best Chance" comes out on Oct. 6. Chasten's memoir fits into the effort to build Pete Buttigieg's political future.
Yet, "I Have Something to Tell You" isn't your typical, political puff piece. It's often refreshingly candid. It gives us a ringside seat to what it was life to be the first spouse of the first gay presidential candidate.
Chasten realized how important he and Pete Buttigieg (as a presidential candidate and spouse) were to the LGBTQ community two weeks before Buttigieg officially announced he was running. An older woman, recognizing the political couple, stopped them as they walked down 14th Street in Washington, D.C. "I'm the mother of two gay children," she told them, "and what you're doing for this country and for them … I am just so proud of you and so happy you're getting out there."
Life during the campaign was, in some ways, the same for Chasten as it was for the spouses of the other candidates. As was the case for them, Chasten knew that there was "only one star" in his campaign—and it was his husband Peter—not him. Along with the other spouses, he sat in the front row, watching the candidates' debates. Sometimes, the spouses exchanged small talk.
In other ways, being a gay candidate's spouse was different for Chasten. After the Buttigieges kissed at the campaign launch, a commentator said, "something like 'Of course, I don't mind if they kiss in public' … ," Chasten writes, "but … 'real Americans' elsewhere wouldn't stand for it.'"
It isn't Chasten's job to be a political analyst. Yet, his failure to acknowledge Pete Buttigieg's disconnect with Black and Latinx people is a glaring omission. Especially, after the George Floyd protests.
This being said, "I Have Something to Tell You" is well-worth reading. The Buttigieg campaign is the main point of historical interest. Yet, the memoir is, also, a riveting account of Chasten's life. Chasten movingly describes his experiences of sexual assault and domestic violence (issues seldom talked about in the queer community) as well as his struggle to go to college while holding several jobs and acquiring student debt.
For a frank, inside look at a campaign that made history, check out "I Have Something to Tell You."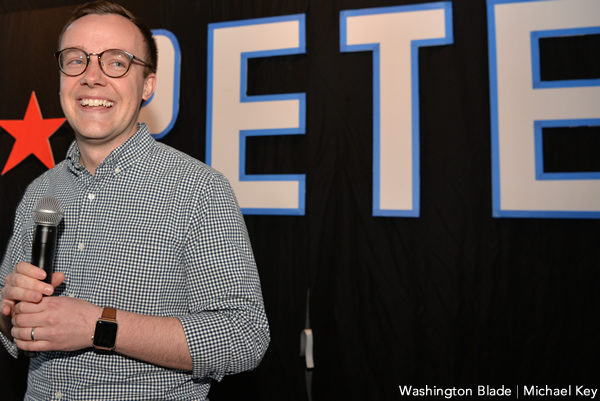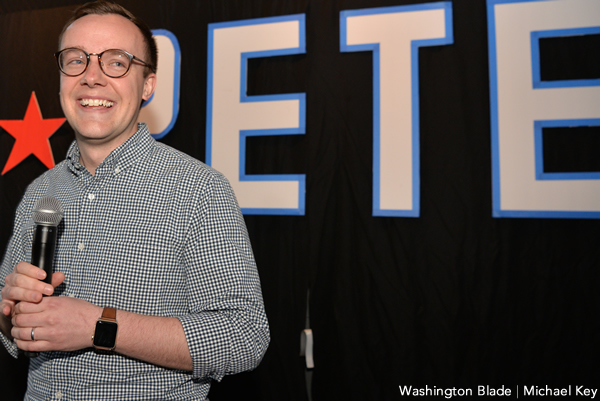 Laundry is his love language
New book explores author's fascination with clean clothes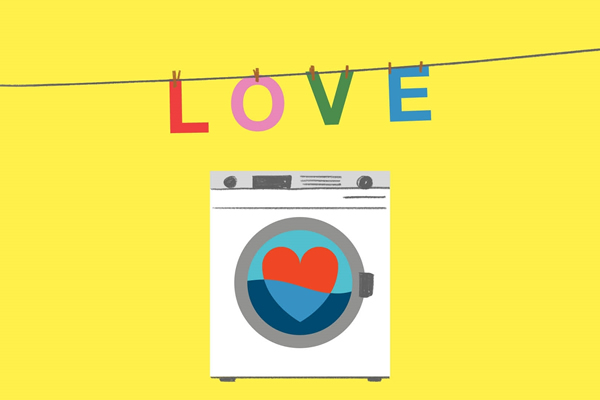 'Laundry Love: Finding Joy in a Common Chore'
By Patric Richardson with Karin B. Miller
c.2021, Flatiron Books $25.99/185 pages
Tomorrow's outfit is on a chair over there.
That's where it's been since you last washed it. What you wore today came from a basket and off a hanger, the shirt needed ironing, there was a tiny stain on the pants but who noticed? and you just bought new socks, so there's that. Time to do the wash? Yeah, but get a load of this: "Laundry Love" by Patric Richardson (with Karin B. Miller).
In one of his earliest memories, Patric Richardson's uncle holds him aloft so that Richardson could watch laundry swimming in the washer. He was almost a baby then, but the fascination was set: at age three, Richardson was "over the moon" when he received a toy washing machine as a birthday gift. He remembers that it was Harvest Gold.
Growing up, Richardson absorbed washday secrets from an extended family of women and he learned the appeal of laundry hung on a line outside. While at the University of Kentucky, he met three professors who taught him about textiles, and employers educated him further. Love of fabric eventually became Richardson's career and laundry is his love-language: "caring for your loved ones' clothes shows them love."
The first thing to know, Richardson states, is that "our clothes are bossy." If something you enjoy wearing says "Dry Clean Only" on the label, lay it on the kitchen counter, grab a pair of scissors, and cut that label off because, "anything can be washed at home."
Here, you'll learn how to save time on wash day. Find out why big-brand-name detergents are unsafe, and see what you need to care for your clothes properly. Learn to iron, eliminate horrible stains, wash woolens and other awkward-to-clean items, and see how to rescue yellowed linens and special-event clothing like a pro.
Remember, says Richardson: "You don't have to do laundry – you get to do laundry."
These days, though, author Patric Richardson doesn't "get to" very often. His husband, he says, does their wash while Richardson runs a clothing store and offers "Laundry Camp" at the Mall of America. But since not everyone can be a happy camper, there's "Laundry Love."
If you're thinking that a book about joyfully washing clothes would be a mighty skinny book, you're right but laundry is only a part of this story here. The rest is biography, and a love-letter to Appalachain and southern women. In giving props to the women who raised him, Richardson shows how his interest in fabric grew, too; the subject of textiles, which may be perceived as mundane by many, is treated in this light as something precious and accessible.
If you come for the biography, you'll be glad you stayed for the hints as Richardson shows how even the most delicate items can be safely home-cleaned. That fur you love? Done. That stinky-perfumed vintage item you found? Clean. Ahhhhhhh, so pick up the undies in the corner, use grandma's linens, shop thrift stores with impunity. Go ahead, fear-free. Having "Laundry Love" should take a load off your mind.
Did Doris Duke get away with murder?
New book explores death of heiress's gay designer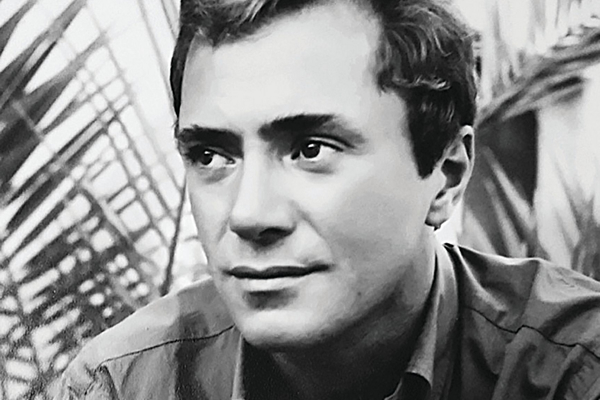 'Homicide at Rough Point'
By Peter Lance
c.2021, Tenacity Media Books
$28.79/438 pages
I don't know if there is an afterlife. But if there is, I hope I don't meet up with Doris Duke.
Why wouldn't I want to hang out with Duke, the art collector and tobacco heiress, known as the richest woman in America, who lived from 1912 to 1993?
Because in the fascinating book "Homicide at Rough Point," investigative journalist Peter Lance illustrates how Duke, believed to have had affairs with many men and women, including Errol Flynn, was likely the meanest woman in America.
On top of that, Lance convincingly argues, Duke got away with murder.
For starters, she'd hire ex-FBI agents to go after her ex-lovers and former employees to make sure they wouldn't ruin her rep in the media. One night, Duke got angry at Joseph Armand Castro, one of her ex-husbands. He reportedly made a wisecrack while Duke was playing jazz on a piano. Ticked off, she slashed Castro's arm with a butcher's knife.
This was child's play for Duke. Lance, who won five Emmys for his work as a correspondent for WNET and ABC News, makes a compelling case that Duke not only killed a trusted confidant, but used her money and influence to cover up her crime.
Duke had several estates – including "Falcon Lair" in Beverly Hills, the estate Rudolf Valentino purchased in 1925.
One of Duke's estates, Rough Point, was in Newport, Rhode Island. The estate was on Bellevue Avenue, known as Millionaire's Row. On Oct. 6, 1966, Eduardo Tirella, 42, flew to Newport from the West Coast. For a decade, he'd been the artistic curator and designer for Duke's estates. The billionaire hadn't purchased any art without consulting Tirella. She'd wanted to keep Tirella, who was gay, by her side.
Tirella no longer wanted to work for Duke. Against the warnings of his partner, the sculptor Edmund Kara, and his friends, he decided to tell Duke in person that he was quitting.
Tirella, a New Jersey native, grew up, one of nine children, in a working class family. He earned a Bronze Star and two Purple Hearts fighting in World War II.
After the war, Tirella designed hats for Saks Fifth Avenue and the gossip doyennes Hedda Hopper and Louella Parsons.
He moved to the West Coast, where he and Kara lived fairly openly as a gay couple. Tirella designed Elizabeth Taylor's shack for the movie "The Sandpiper." Kara designed the bust of Taylor that's seen in the same movie. The couple partied with friends from Kim Novak to Bobby Short.
As Tirella prepared to leave Duke, his work on the West Coast was amping up. He was the set designer for the Tony Curtis movie "Don't' Make Waves." He'd earned $43,000 (about $351,000 in today's money) the year of his death, Lance reports.
Duke, who Lance calls "the possessive, often violent heiress" wasn't at all pleased that Tirella was leaving. People who were around Duke and Tirella then, told Lance that on Oct. 7, 1966, after Tirella said he was leaving, the two had a "wicked fight."
Minutes later, Duke ran Tirella over with her car outside the gates of Rough Point, Lance reports. "Because Doris Duke had the money and the power," he writes, "she succeeded in effectively erasing his death from the narrative of her controversial life."
The Newport police said Tirella's death was an "unfortunate accident." Soon after Tirella died, Lance reports, Duke, who hadn't contributed to Newport before, became philanthropic. She created the Newport Restoration Foundation to revive the city's tourism.
For Lance, a Newport native, something about the case, "sat unsolved, like a stone in my shoe," he writes.
When F. Scott Fitzgerald said the rich "are different from you and me," he was so on point! "Homicide at Rough Point" is a captivating memoir of gumshoe journalism and an entertaining travelogue of Newport, where the rich and eccentric have lived since the American Revolutionary War.
Above all, it is an arresting reminder: If you're rich and powerful enough, you can cover-up anything – even murder.
Hemingway: Brilliant writer or avatar of toxic masculinity?
New documentary breaks through the 'Papa' mystique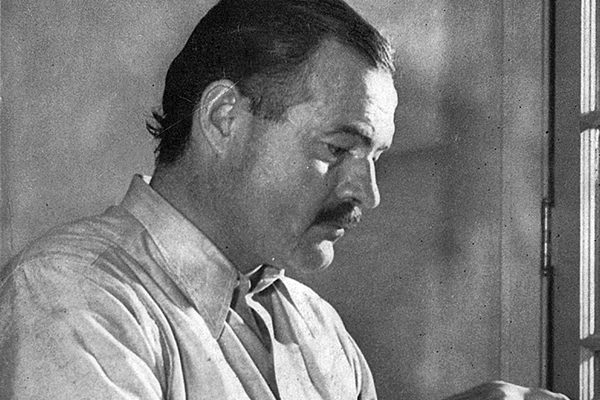 Ernest Hemingway's work is widely available in print, e-book and audio formats.
"I went to the garage and cried when your Mom died," my Dad told me a half century ago, "I didn't want anyone to see me crying."
"Men aren't supposed to cry," he added
"Why?" I asked.
"Read Hemingway," he said, " then you'll know why."
Decades later, we still avidly read Hemingway, who lived from 1899 to 1961.
We heatedly debate: Was Hemingway one of America's greatest writers (a 20th century Mark Twain or Walt Whitman)? Or an avatar of toxic masculinity?
Gertrude Stein taught him about writing. Yet, in his work, he made homophobic references to "fairies." He wrote with empathy of women dying in childbirth, while penning paragraph after paragraph about bullfights.
But, "Hemingway," a new three-part documentary by Ken Burns and Lynn Novick streaming on PBS, makes Hemingway, with all his contradictions, come alive. Actors from Jeff Daniels to Patricia Clarkson to Meryl Streep bring Hemingway, his parents and wives (he was married four times) to life.
"Hemingway" reveals that Hemingway, the ultimate man's man, was into androgyny – what we'd today call gender fluidity.
Hemingway's story is well known. Born in Oak Park, Ill., he was a reporter with the Kansas City Star, before he enlisted as an ambulance driver in World War I. During the War, Hemingway was wounded and fell in love with a nurse, who rejected him.
He and his first wife Hadley Richardson moved to Paris in the early 1920s. There, Hemingway worked for a while as a reporter, then quit to become a "starving" writer. His hunger pangs enhanced his writing. "Hunger is good discipline," he wrote in "A Moveable Feast," his memoir of his time in Paris in the 1920s.
Actually, Hemingway wasn't poor in Paris. Hadley had a trust fund. In Paris, Gertrude Stein and other writers mentored him. "The Sun Also Rises," his first novel, published in 1926 was a critical and commercial success.
After that, Hemingway lived in Key West, Fla., and Cuba; and was a war correspondent in the Spanish Civil War and World War II. He received the Nobel Prize in literature in 1954. Everyone from Marlene Dietrich to GIs in World War II called him "Papa."
At 61, he killed himself in Ketchum, Idaho, where he and his fourth wife Mary Welsh lived.
"Hemingway," breaks through the "Papa" mystique. Hemingway's father, suffering from depression, killed himself. (Hemingway would suffer from depression, traumatic brain injuries and alcoholism.) His mother Grace dressed Hemingway and his sister identically when they were young. She gave them toy rifles and dolls to play with.
Later, Hemingway and Welsh liked to switch roles in bed, says Mary V. Dearborn, author of a terrific bio of Hemingway.
Hemingway would be the girl and Welsh would be the boy. They cut their hair to the same length. "In a way, he wanted to be a woman in love with another woman," Dearborn says.
Not surprisingly for his time, Hemingway was enraged when his son Greg (who was trans and later known as Gloria) was arrested in 1951 for wearing women's clothing in a women's restroom. The two later reconciled.
The documentary helped me understand why I love some of Hemingway's work ("The Sun Also Rises," "A Farewell to Arms," "A Moveable Feast").
For despite his he-man image, Hemingway writes movingly of love and death. Through his deceptively simple, repetitive sentences, he makes you feel life as you read. Hot off the page.
What we remember most from his books isn't the wars or the bullfights. It's Catherine dying in child birth in "A Farewell to Arms."
It's the woman in the short story "Hills Like Elephants." Her boyfriend keeps trying to pressure her into having an abortion. "Please, please, please, please, please, please, please, would you just stop talking?" she says to him when he won't stop mansplaining.
It's David and Catherine, the couple in the posthumously published "The Garden of Eden," who, defying convention, switch gender and sexual roles.
Hemingway is a writer for our moment, when we're struggling with toxic masculinity and viewing gender in new ways. Check out "Hemingway," on PBS online. Better yet, read one of Hemingway's books.