Awards season brings queer cinematic delights
'Bare,' 'Supernova' among anticipated debuts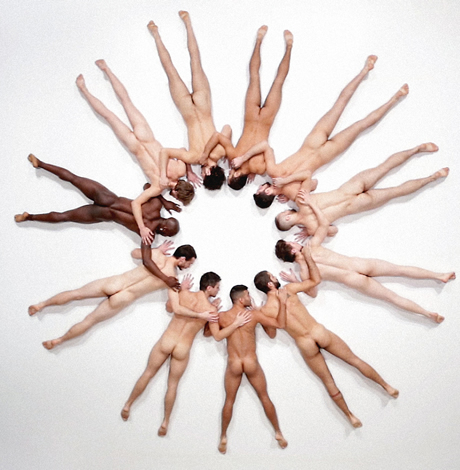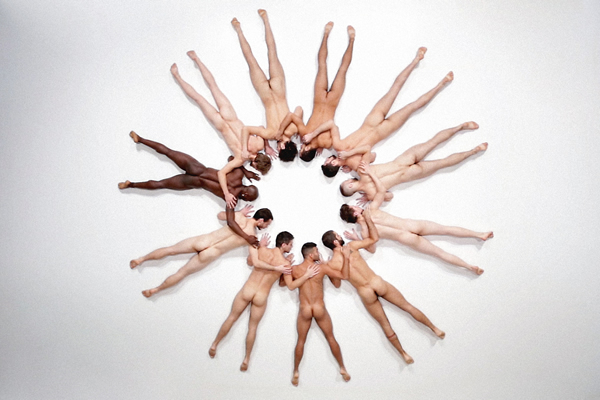 This year is anything but normal, but we can always count on the film industry to cling to the tried-and-true, and that means November still marks the beginning of "Oscar season," which means it's time for those awards hopefuls to start coming our way.
For LGBTQ+ audiences, it's always an occasion to start scanning the horizon for contenders representing the community – and one early entry this year certainly fits the bill.
"Supernova," is the second feature from British writer/director Harry Macqueen, which debuted at the San Sebastian Film Festival in September and is slated for release in the UK later this month. Its early reviews are mostly glowing, with particular praise for stars Colin Firth and Stanley Tucci, who portray a longtime gay couple taking a road trip after one of them has been diagnosed with early-onset dementia.
With all the earmarks of the kind of "art film" that Hollywood loves to embrace at awards time, it seems more than likely that this heart-tugging gay romantic drama will be in the running (provided it meets Academy screening requirements in the U.S., of course – no date is currently listed for a U.S. screening before its official release date in January). Certainly, its two stars must be considered as potential front-runners; Firth is already a proven awards champ, and Tucci is exactly the kind of longtime screen stalwart "Oscar" loves to single out with a late-career nod. Their reputations are such that most anyone would have no doubt, even sight unseen, that their performances here would be worthy of recognition.
Still, inevitably, a long-standing and inevitable controversy has already manifested itself in discussions around the casting of these two actors – both superb, yes, but also both straight – in these two plumb gay roles.
There's no need to launch into an argument about the appropriateness of such casting in 2020; the pros and cons of each side have been well documented in countless other articles, as they will continue to be as long as homophobia is still as much of a force as it is in the film and entertainment industry. Still, it might help gain some perspective (at least in this instance) to remember that "Supernova" is a UK film. While the British movie industry of the past was certainly just as repressive as Hollywood when it came to even the suggestion of anything "homosexual," in recent years the sexuality of both the actors and the characters they portray has become undeniably less of a "thing." Out actors like Ian McKellen or Derek Jacobi have moved freely between gay and straight roles for decades, with a younger generation of players such as Ben Whishaw or Russell Tovey following in their footsteps; and while it's true that there are still some Brit thespians who remain cagey about identifying themselves publicly, those tend to be the ones with an eye toward the potential of Hollywood stardom.
It must also be said that both Firth and Tucci have proven repeatedly that they are capable of portraying gay characters with sensitivity and empathy; we can at least be relatively sure their performances will be delivered with the dignity, the honor, and the humanity that we have every right to expect.
Whichever side you come down on in the debate, you're not likely to get a look at "Supernova" soon, but it's something to keep in mind if early handicapping of the Oscar race is your game.
In the meantime, November offers some authentic queer content to keep viewers occupied – especially if you're a subscriber to Revry, the global LGBTQ+ virtual network that has been providing a steady stream of it since 2016. The platform has just launched the newest addition to its lineup with OML on Revry, the first 24/7 live TV channel exclusively catering to queer womxn (lesbian, bi, trans female, gender non-binary, queer, etc.).
OML has actually been around since 2009 (formerly as "One More Lesbian"), with the mission to become a hub for lesbian members of the LGBTQ+ community seeking visual representation in the media and to allow access to this content on one platform. The channel joins the Revry lineup after having amassed millions of visitors and serving over a half million YouTube subscribers with curated lesbian content, as well as content for a broader queer audience, inclusive of all female and gender-expansive viewers.
OML on Revry features several tentpole attractions for its launch, including both established and brand new original series. One standout offering in the latter category is "Dating 'In' Place," described in publicity as a "socially distant" comedy following two young women who are dating and falling in love during a global pandemic, bringing a femxle-focused comedic spin on the realities of dating in the "new normal" of COVID-era social constructs. Timely and relevant, to say the least, it debuted on Nov. 1, and you can watch the whole thing on demand. If you're not already a Revry subscriber, it's a good time to become one.
Lastly, if you're a fan of male nudity, you won't find a more intriguing viewing option than "Bare," a documentary being screened at this month's DOC NYC festival.
One of the few consolation prizes of 2020 is that such an event, normally out of reach for anyone not able to show up in person, is made accessible to anybody thanks to the necessity of virtual presentation. That's good news for this fly-on-the-wall, cinema verité-style effort from filmmaker Aleksandr M. Vinogradov, which follows a group of dancers as they work with renowned Belgian choreographer Thierry Smit on his contemporary dance piece, "Anima Ardens," which is presented entirely in the nude.
The film documents the process of auditioning, rehearsing, and performing the piece, which (for obvious reasons) could easily veer into eroticism; instead, "Bare" is as much anthropological study as it is provocative arts documentary, exposing us – literally – to so much visible male genitalia that it becomes commonplace. This opens up the experience to become a meditation on everything from the aesthetic beauty of the naked form to the dynamics of male power to the simple natural beauty that comes in the interactions of these men as they become gradually more at ease with being "bare" – in every sense of the word. The result is a powerful and transcendent film that might, on the surface, seem no more profound than a high-end coffee table book, but that end up having the potential to change your relationship with nudity – both your own and everyone else's – by the time the final credits role.
Yes, the dancers are fit and attractive, and yes, they are mostly, if not all, gay men. In the end, those things matter, of course, but they are immaterial in the face of the film's perspective on nakedness – and the body itself – as the "last bastion of personal freedom."
If that's something that appeals to you – and why wouldn't it? – you can get tickets to the Nov. 11 online screening of "Bare" on the DOC NYC website at docnyc.net.
Become a Blade Member Today
Your financial contribution will make vital LGBTQ journalism possible at a time when clear, concise news is needed more than ever.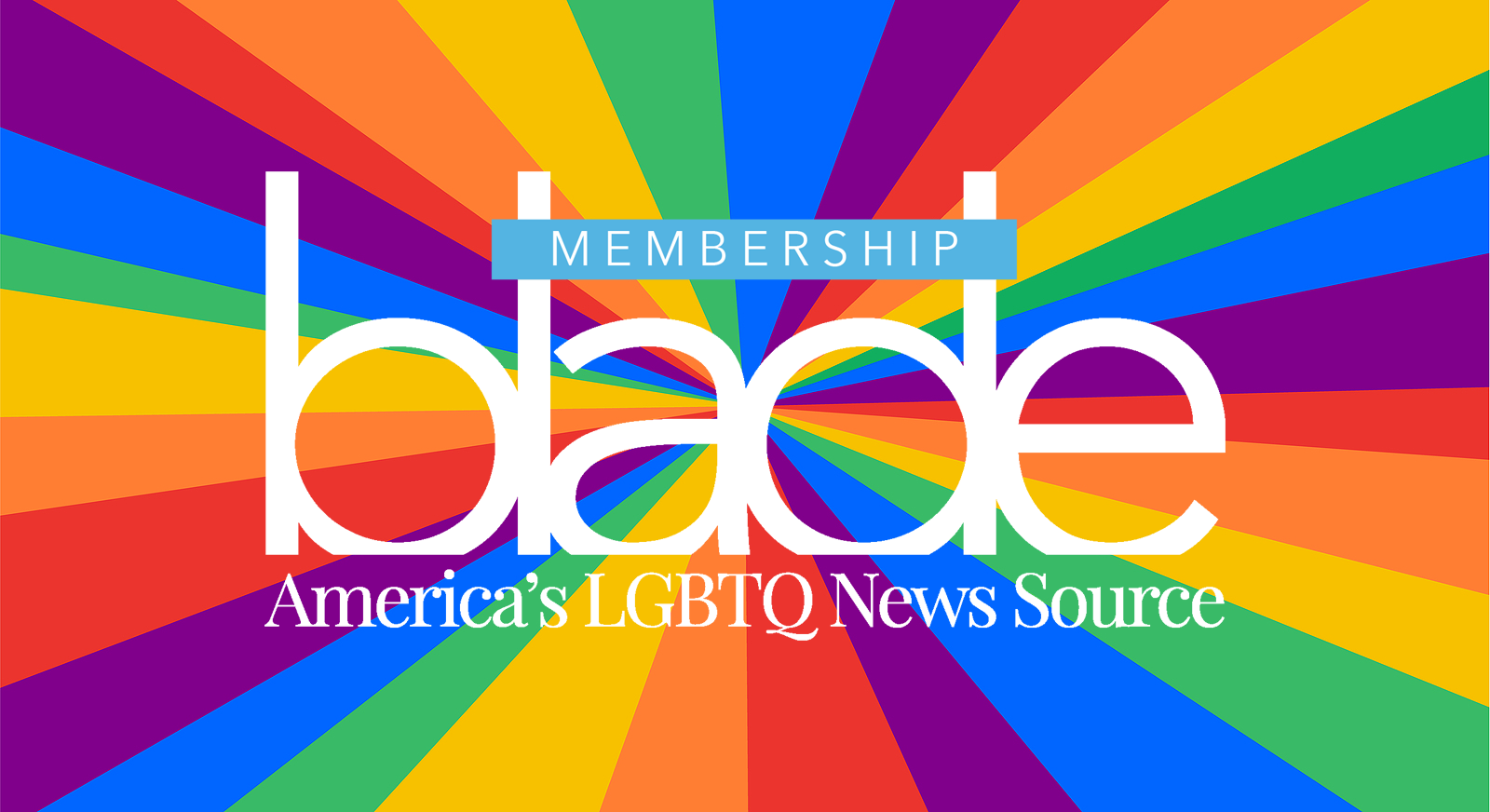 APRIL FOOLS!
But you can support LGBTQ Journalism by becoming a Blade Member today!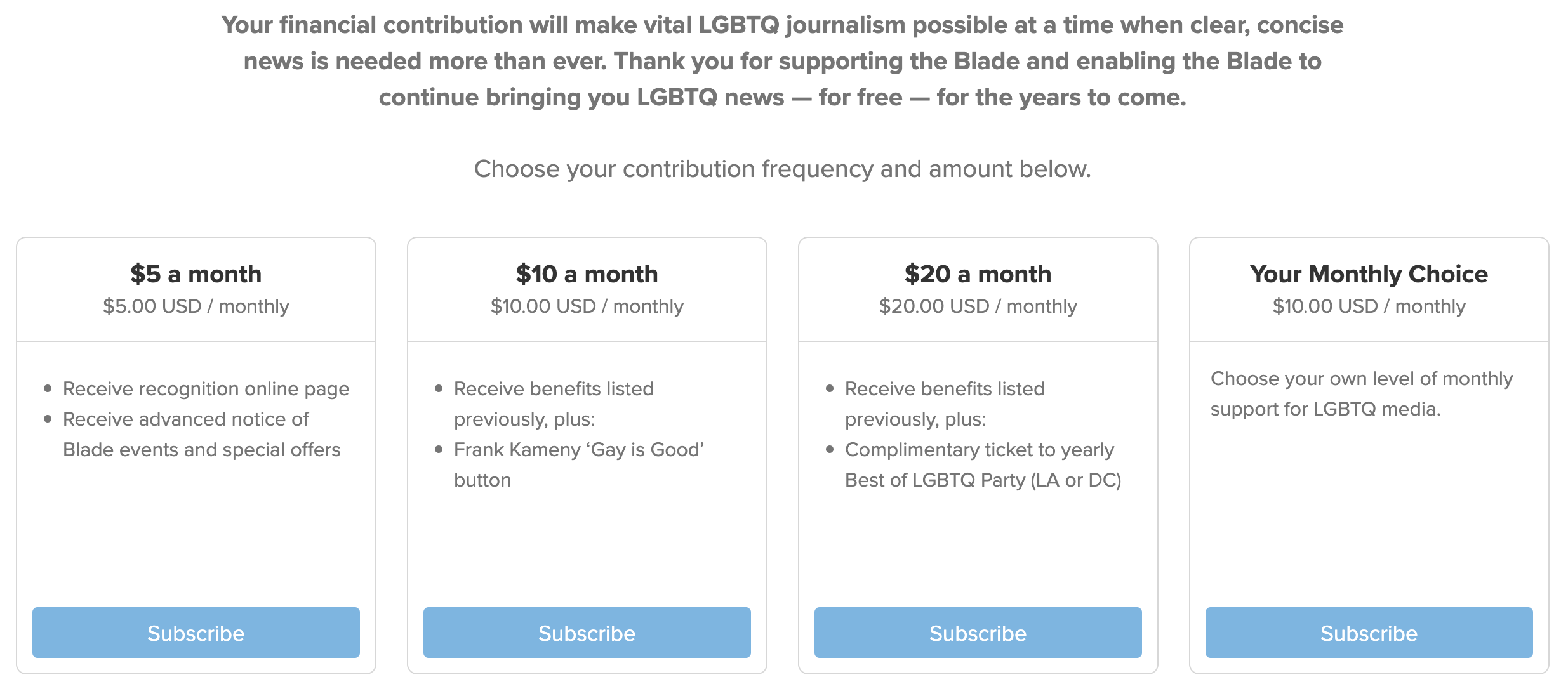 Beyonce vs. Rihanna dance party
Music provided by DJ Just Different at Union Stage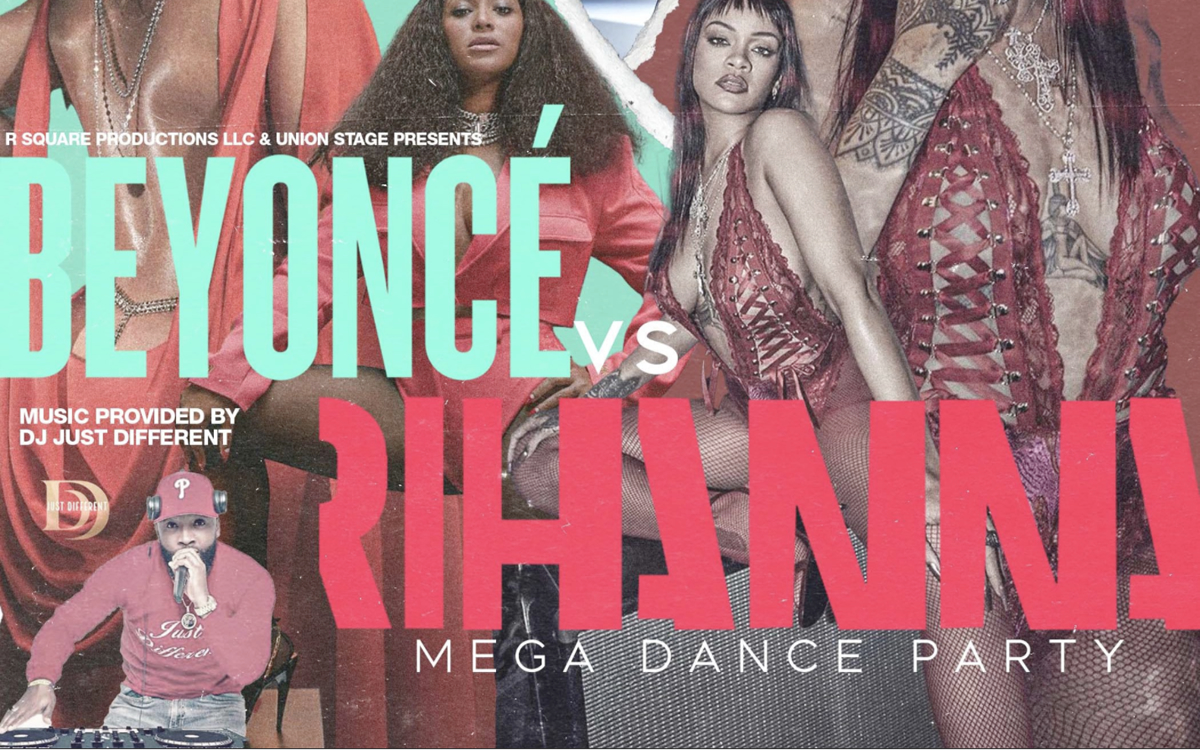 R² Productions LLC and Union Stage are teaming up to host R² Productions' inaugural "MEGA Dance Party" on Thursday, Feb. 24 at 7 p.m. at Union Stage at The Wharf.
The event will be a night full of dancing to music by pop stars Beyonce and Rihanna. DJ Just Different will be performing at the event.
General Admission tickets cost $25 and Premier Plus tickets cost $35. For more information about ticket purchases, visit Union Stage's website.
The evolution of the open house
The more sophisticated the advertising, the more the events flourished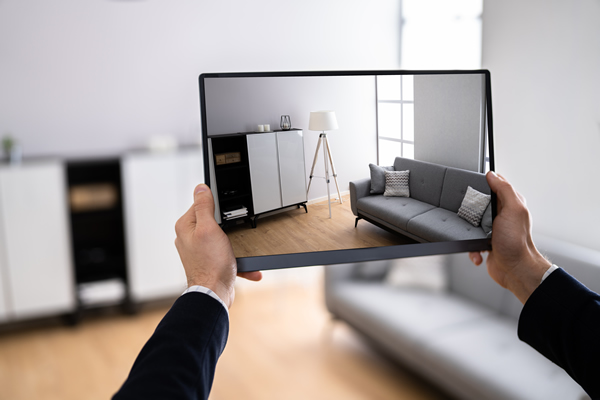 In the early 20th century, there were no exclusive agreements between a seller and a real estate agent. Any broker who knew of someone wanting to sell could participate in an "open listing" by planting his sign in the yard of that person and competing with agents from other brokerages who did the same. To the victor who obtained a buyer went the spoils of commission.
The rules began to change in 1919, when being a real estate broker now required a license. An agent might handle only one property at a time exclusively, but an "open for inspection" period could be used to introduce a model home or new community to the buying population.
According to the National Association of Realtors, Dallas homebuilder, Howdy Howard, hosted one of the most successful open houses of all time in the 1950s. During the first 12 days of the event, an estimated 100,000 people attended, drawn by free sodas and the ultimate prize for the buyer – a new Cadillac.
Soon, brokers began hiring additional agents who could handle multiple properties. Unlike Howard's marathon open house, agents would now host them for a few hours at a time, usually on a Sunday, to whet the appetite of the buyer pool.
Classified advertisements with a description of a property would be placed in a local newspaper and potential buyers would review them with their morning coffee to decide which houses to visit later in the day.
Marketing in newspapers went from a few lines of black and white text to a photo of a home's exterior, to a multi-page spread that included both photos of houses and the agents who represented them.
The more sophisticated the advertising became, the more the open house flourished as a marketing tool, not only for the home itself, but also for the agent and the brokerage. It allowed agents to prospect for buyers for that home and others, and converse with neighbors who might want to sell their homes as well.
Soon, the sign-in sheet was born, used by the agent to capture the contact information of a potential client or customer and to let the seller know who had visited his home. While sign-in sheets or cards are still used, some agents have gravitated to electronic applications, using a tablet computer instead of paper for the same purpose.
Fast forward to the early 2000s in D.C., when open houses became the primary source of showing property. An agent would enter a property into the multiple listing service (MLS) on a Thursday, entertain no showings until Saturday, host an open house on Sunday afternoon, and call for offers either Sunday night or Monday. The open house allowed agents to send their buyers rather than accompany them and serve multiple clients at once.
The delayed showing day strategy referenced above has since been supplanted by the MLS's Coming Soon status. Agents can now email or text links to upcoming properties to their clients in advance of showing availability and the clients can view photos, read property descriptions and disclosures, and schedule future visits accordingly.
Enter COVID-19. Due to the proliferation of the virus and the subsequent lockdown, the real estate world had to accommodate new public health requirements.
One of the first things to go was the open house. Even agent showings were constrained, with visitors limited to an agent plus two people and additional requirements for wearing masks and disposable shoe covers and gloves.
Overlapping appointments were not allowed, showings were limited to 15 to 30 minutes, and bottles of hand sanitizer sprung up on kitchen counters everywhere.
Ultimately, technology and ingenuity provided new marketing avenues for agents that included 3-D virtual open houses, Facetime and Duo viewings, videos, property websites and QR codes. Many of these marketing techniques remain, even though traditional open houses are coming back post-lockdown.
But are they really necessary? Certainly not for all types of properties.
I believe the days of using a public open house to procure a buyer are limited. Agent security has become a concern and the desire for in-person viewings during a specific day or time has waned.
On the other hand, Internet marketing and social media have a much wider reach, so much so that some people now feel comfortable buying a home – probably the most expensive item they will ever purchase – without even stepping into it until after closing.
After all, if we can work in sweatpants or pajamas while Zooming corporate meetings, how can naked virtual reality house hunting be far behind?
Valerie M. Blake is a licensed Associate Broker in D.C., Maryland, and Virginia with RLAH Real Estate. Call or text her at 202-246-8602, email her via DCHomeQuest.com, or follow her on Facebook at TheRealst8ofAffairs.