Supreme Court poised to roll back LGBTQ rights
Rebalance stolen court via expansion, term limits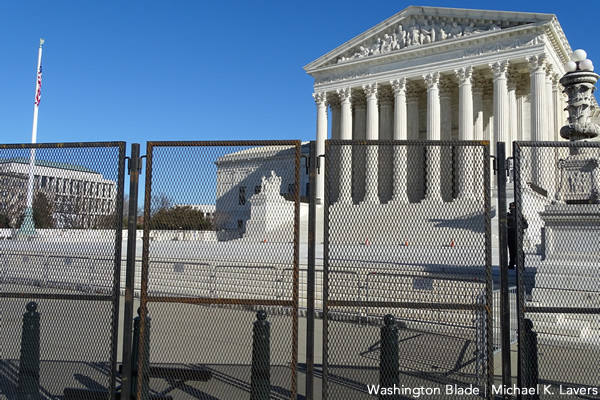 LGBTQ advocates were rightly relieved when the Supreme Court handed down Bostock v. Clayton County this past June, a case that extended the prohibition against discrimination in employment to include discrimination based on sexual orientation and gender identity. And with the most LGBTQ-friendly President-elect in U.S. history poised to take office in a matter of days, our community has even more reason to be hopeful.
Despite these positive developments, however, the Supreme Court poses a grave danger to the LGBTQ community. As the court ushers in a new era of conservative dominance—with anti-LGBTQ justices holding a 6-3 supermajority—the fragile judicial coalition on which the movement for equality has relied is at significant risk of being cast aside. 
Justice Amy Coney Barrett's recent confirmation to the court is deeply concerning. Justice Barrett has defended Justice Roberts' dissent in Obergefell, indicating that the issue of marriage equality should belong to state legislatures. She has repeatedly used transphobic and homophobic language, and even argued that Title IX does not protect transgender people. Her extremist positions will embolden the anti-LGBTQ conservative justices on the court – Justices Kavanaugh and Alito recently held an inappropriate private meeting with an anti-gay activist who had filed briefs in pending cases — and other Trump-appointed judges, as well as state legislatures to take anti-LGBTQ stances. With equality hanging in the balance, the LGBTQ community cannot afford a Supreme Court that stands to crush any progress made.
Marriage equality: In October, the Supreme Court denied certiorari to a case involving Kentucky woman Kim Davis, who refused to issue marriage licenses to same-sex couples. However, the denial of certiorari came with warning signs: Justices Alito and Thomas wrote a section that cast doubt on the constitutionality of Obergefell, the landmark Supreme Court case in which Justice Kennedy's opinion that held that marriage is a fundamental right guaranteed to same-sex couples by the Constitution. In the certiorari denial, Justice Thomas wrote: "By choosing to privilege a novel constitutional right over the religious liberty interests explicitly protected in the First Amendment, and by doing so undemocratically, the Court has created a problem that only it can fix. Until then, Obergefell will continue to have 'ruinous consequences for religious liberty.'" While broad majorities of the American people support marriage equality and opponents of it might not have the votes on the Supreme Court to overturn the precedent, it is nonetheless a troubling sign that two Justices would sign onto discrimination against our fellow citizens.
Discrimination: The currently pending case before the Supreme Court about discrimination is Fulton v. City of Philadelphia. The case emerged from circumstances in 2018: The city of Philadelphia had hired a number of agencies for foster care service. When the city learned that two agencies denied same-sex couples as foster parents, Philadelphia threatened to stop using the agencies unless they agreed to nondiscrimination requirements. While one of the agencies complied, the other, the Catholic Social Services ("CSS"), sued the city in federal district court. The federal district court found in Philadelphia's favor, which the Third Circuit then unanimously affirmed. Nonetheless, the Supreme Court granted certiorari.
The CSS claims that because the city looks to several factors, including religious and racial factors, in spite of anti-discrimination law, it cannot at the same time prohibit the agency from considering the sexual orientation of foster parents under the guise of "religious belief." If Philadelphia makes exceptions to its anti-discrimination laws in foster placement, it must also allow religious agencies an exception as well. If Philadelphia does not do so, it violates the First Amendment. The city claims that it can choose not to provide government contracts to organizations that do not adhere to its nondiscriminatory requirements. For the court to decide otherwise, it would mandate that the city discriminate.
The stakes are high, in part because a ruling against equality in Fulton could provide cover for undermining Bostock, which extended Title VII protections to LGBTQ employees. An expansion of the religious liberty to discriminate could eat away at Bostock. Even a 5-4 court with Justice Kennedy ruled against LGBTQ rights in Masterpiece Cakeshop. Now, with a 6-3 conservative supermajority, Fulton could strike a big blow against equality.
Health care and family: If the Supreme Court strikes down the Affordable Care Act (ACA) in California v. Texas, health care protections for the LGBTQ community would be eliminated. Section 1557 of the ACA is the law's non-discrimination provision, which bans discrimination in health care on the basis of sex. The Obama administration's rule interpreted Section 1557's ban on sex discrimination to include discrimination on the basis of sexual orientation and gender identity. In addition to Section 1557, the ACA as a whole has been enormously important for the LGBTQ community. The uninsured rate for lesbian, gay and bisexual Americans fell dramatically due to the ACA and LGBTQ adults have become more likely to report having regular access to health care. For transgender Americans, who are more likely to live in poverty or be unemployed and to face enormous challenges and have negative experiences accessing health care, the ACA's Medicaid expansion and provision of individual health insurance through the marketplaces are critical. The 6-3 conservative supermajority on the court makes the end of the ACA significantly more likely, with disastrous consequences that will disproportionately affect the LGBTQ community. 
Lawsuits challenging the Obama administration's interpretation of Section 1557, particularly in regard to its ban on discrimination on the basis of gender identity, have been percolating in the federal courts for years. The Trump administration has attempted to reverse those protections, but it is widely expected that the Biden administration will revert to the Obama-era rule. Even if the ACA survives, this line of litigation could undermine critical protections for transgender individuals in the health care system. While the Supreme Court's decision in Bostock v. Clayton County last term interpreting similar language in Title VII (discrimination on the basis of sex) to cover gender identity should be definitive, the 6-3 conservative supermajority could decide to distinguish these cases and allow for discrimination against LGBTQ individuals in health care. Since so many of the nation's hospitals are affiliated with religious organizations such as the Catholic Church, the court could seize on Justice Gorsuch's language in Bostock suggesting that the Religious Freedom Restoration Act (RFRA) could trump Title VII to require broad religious exemptions from non-discrimination in health care. 
Transgender rights: In addition to the massive blow that a gutted ACA could have for transgender rights, other cases about transgender rights percolating in the lower courts may someday make their way to the Supreme Court. In Saba v. Cuomo, for example, a transgender, nonbinary resident sued the state of New York for refusing to allow Mx. Saba to obtain a driver's license that accords with Mx. Saba's gender identity. In August, a lower court preliminarily enjoined Idaho's law that barred transgender women from participating on women's sports teams. That decision is currently being appealed.
Just this past year, the Fourth Circuit and the Eleventh Circuit considered whether school bathroom policies violated transgender students' rights. Though both circuits ruled in favor of the students, the Grimm case briefly reached the Supreme Court in 2017 before being sent back to the lower court. In 2019, the Supreme Court rejected certiorari in a case involving transgender bathrooms, leaving a lower court's trans-affirming decision in place. But it only takes four votes for the Court to take a case, and with a 6-3 supermajority now firmly in place, there is no telling the havoc it could wreak on transgender rights.
As we celebrate the end of the Trump era, and as we prepare to work with the incoming Biden administration to restore rights that have been destroyed over the past four years while advancing the case for equality, the LGBTQ community must pay attention to the danger posed by anti-LGBTQ justices, and we must advocate forcefully for judicial reforms such as court expansion and term limits that rebalance the stolen, illegitimate court.
Aaron Belkin is the director of the Palm Center and of Take Back the Court, and a political science professor at San Francisco State University.
Monkeypox is a gay thing — we must say it
Will there be stigma, judgments, and homophobia? Of course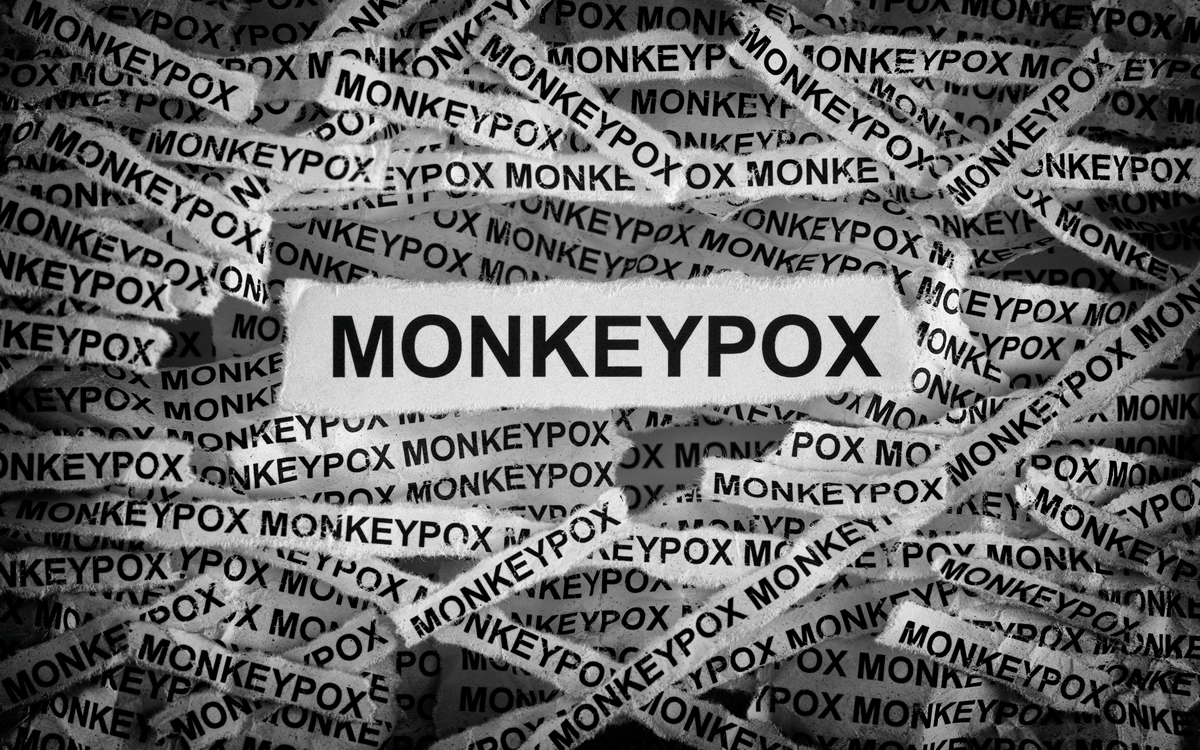 The mainstream media and public health officials are being so damn careful not to label monkeypox "a gay disease" that they're doing a disservice to the gay men who most need important information about the outbreak – while misleading everybody else.
In a July 28 New York Times story of the excruciating symptoms and lack of care available for those with monkeypox in that city, the sexuality of the men profiled isn't referenced until 11 paragraphs into the story, and even then it refers to them as "men who have sex with men," which is technically correct but dodgy. Moreover, the article, which supposedly addresses barriers to care, ignores the fact that gay men routinely experience apathy and even judgment from health providers.
Other media stories, and statements from the Centers for Disease Control and Prevention, have mentioned monkeypox cases in the context of "the LGBT community." Really? Should lesbians be lining up for a monkeypox vaccine, whenever the heck they become widely available? This is happening to gay men. Say it.
Journalist Benjamin Ryan, in his excellent Washington Post opinion piece, draws a hard line between attempts not to unnecessarily stigmatize gay men and the importance of telling the truth about monkeypox, writing that "public health officials cannot be expected to police the public's reactions to epidemiological facts."
Ryan lays out those facts plainly:
Here is what we can discern from data collected about monkeypox so far: This viral outbreak isn't just mostly occurring among men who have sex with men. The confirmed cases, at least to date, have consistently almost entirely occurred among this demographic, which accounts for 96 percent or more of diagnoses where data are available.
Per capita, the few monkeypox cases in women and children remain minuscule compared with the rate among gay and bisexual men. Of course, substantial transmission could always occur among such other groups. But researchers at the WHO and elsewhere have speculated that the monkeypox reproduction rate will likely remain significantly lower in such demographics — meaning the virus will more likely hit transmission dead ends among them than among gay and bisexual men.
An uncomfortable truth, one documented in peer-reviewed papers, is that sexual behaviors and networks specific to gay and bisexual men have long made them more likely to acquire various sexually transmitted infections compared with heterosexual people. This includes not only HIV, but also syphilis, gonorrhea, chlamydia, hepatitis B and sexually transmitted hepatitis C.
Global public health experts agree that skin-to-skin contact in the context of sexual activity between men has been the principal driver of the monkeypox outbreak, at least thus far.
Such experts have also asserted that the risk of monkeypox to the broader population not having multiple sex partners remains low — even "very low." This is hopeful news, and the wider public deserves to be reassured accordingly. Assuaging fears of contagion will help fight unhelpful hysteria and prevent gay and bisexual men from being subjected to even greater stigma should they be painted as culprits of the spread of virus to others.
Monkeypox didn't begin with gay men, that much is true. As Yale infectious disease expert Gregg Gonsalves explained to the New York Times, "This is not a gay disease; it has been circulating in West and Central Africa for many years… What likely happened, in this case, is that somebody who had monkeypox had a lesion and showed up at a gay rave in Europe, and it spread to those in that social and sexual network."
Whatever the origins, we're now dealing with an outbreak almost entirely limited to gay men in the United States and Europe. And that is worth saying explicitly.
Why? Because identifying those at risk and getting information to them is a basic public health strategy for containing an outbreak. Gay men are getting monkeypox and suffering greatly. When gay men understand the threat, we are more likely to take precautions, get vaccinated, or be informed about treatment.
Will there be stigma and judgements and homophobia? Of course. And we'll have to deal with that. But that doesn't mean we bury crucial facts in vague, evasive messaging.
Monkeypox is a gay thing. That's the truth.
Mark S. King is an award-winning blogger, author, speaker, and HIV/AIDS activist who has been involved in HIV causes since testing positive in 1985.
Casa Ruby folds — was money stolen?
The community deserves answers and accountability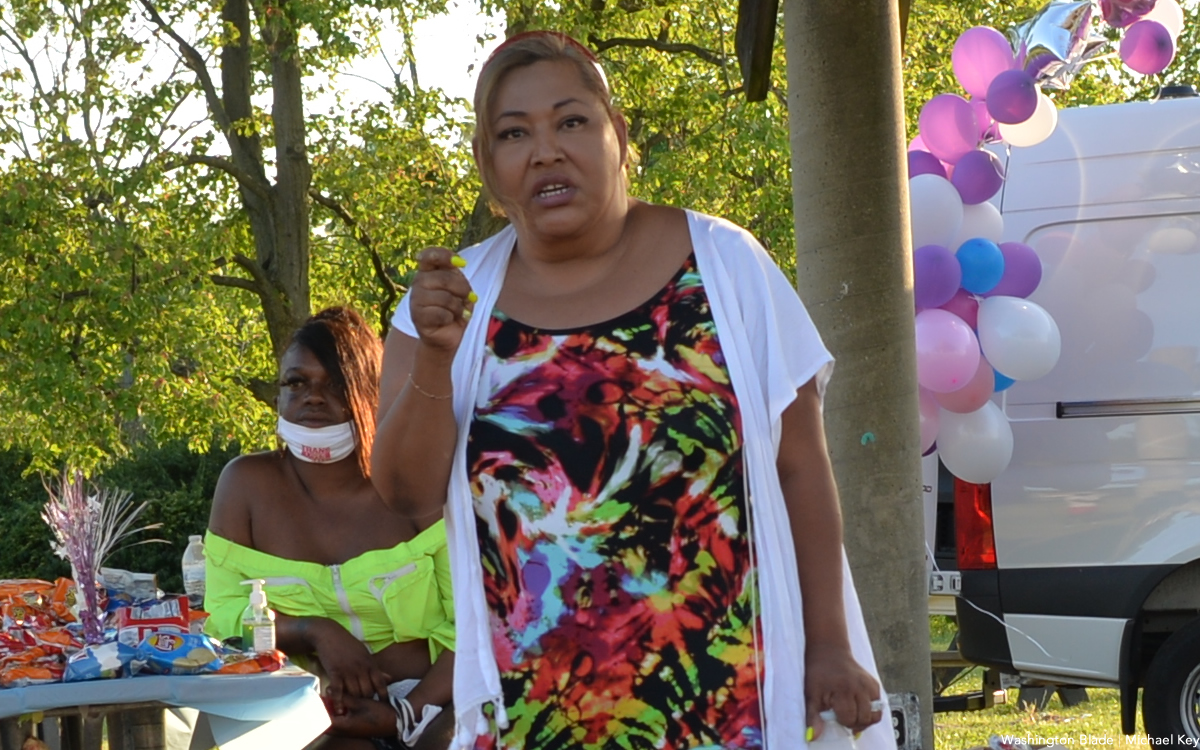 It is both sad and frustrating when what was once considered a great organization folds for what appear to be questionable reasons.
That is the case with Casa Ruby. It is sad for all the people who worked for and were served by the organization. It is my hope other organizations will take up the slack and the transgender community will continue to be well served in the District of Columbia.
Also sad are the questions people are asking about the founder of Casa Ruby, Ruby Corado. It has appeared for a while that she let her desire for publicity — and apparent desire for the good life — to lead her in a questionable direction. A number of years ago David Perruzza and I, both early supporters of Casa Ruby, met with Ruby for lunch. We talked with her about the apparent issues at Casa Ruby and urged her to take a good look at what she was doing. We asked her to remember the reason she founded Casa Ruby, and it wasn't about her. Her goal she said had been to help others in the transgender community.
We met with her because we cared about her and the organization and it seemed her ego was being fed by all the honors the community was affording her. Recently Dito Sevilla posted on Facebook that an associate of his found who they assumed is Corado on Facebook, under the name Jada Wilkins, now living in San Salvador. That Facebook page is very sad to see. 
It is important for the District and any other grantors to Casa Ruby to do a forensic audit to see where all the money went. I am pleased, according to the Blade, that is now happening with the D.C. Attorney General investigating and filing lawsuits. The result of the first hearing on one of the two lawsuits filed by the AG is the judge granted the freezing of all Casa Ruby bank accounts as reported in the follow-up Blade article. As a community we should know if any money was stolen. Aside from all the grants, a lot of money was donated by well-meaning individuals. If some of it was stolen, which sadly could be the case, those who stole it should be prosecuted to the fullest extent of the law. 
Casa Ruby is not the first organization this has happened to and it will not be the last. The LGBTQ community, which is a very generous community, must always be careful to ensure organizations we donate to, and support with our volunteer time, are well run. We should insist those organizations are not about any one person, because if they are they are more likely to fail. A solid organization is never built around one person, which is what seemed to happen at Casa Ruby.
I know the District requires financial reports for the grants they give and there was an accounting firm involved in looking at the financial functions of Casa Ruby. That accounting firm needs to be involved in looking at what happened to the money. There were 990s filed, but were they accurate? Again, I hope the AG will find all that out and if they find illegal activity will forward that to the DOJ for prosecution. The community needs to know what happened.
Again, if there was fraud and money stolen, the law and the community must hold the people responsible for the demise of this once valued organization, accountable. If by any chance, and I pray it's not the case, Ruby Corado is found to have participated in stealing money from the organization, people and organizations must take the time to publicly rescind the awards and honors she was given over the years. Again, I hope that is not the case. But if it is, then we owe that to the transgender community, which will suffer because Casa Ruby is closing. 
Peter Rosenstein is a longtime LGBTQ rights and Democratic Party activist. He writes regularly for the Blade.
Joe Manchin: enigma to some, hated by others
New bill proves you can't always get what you want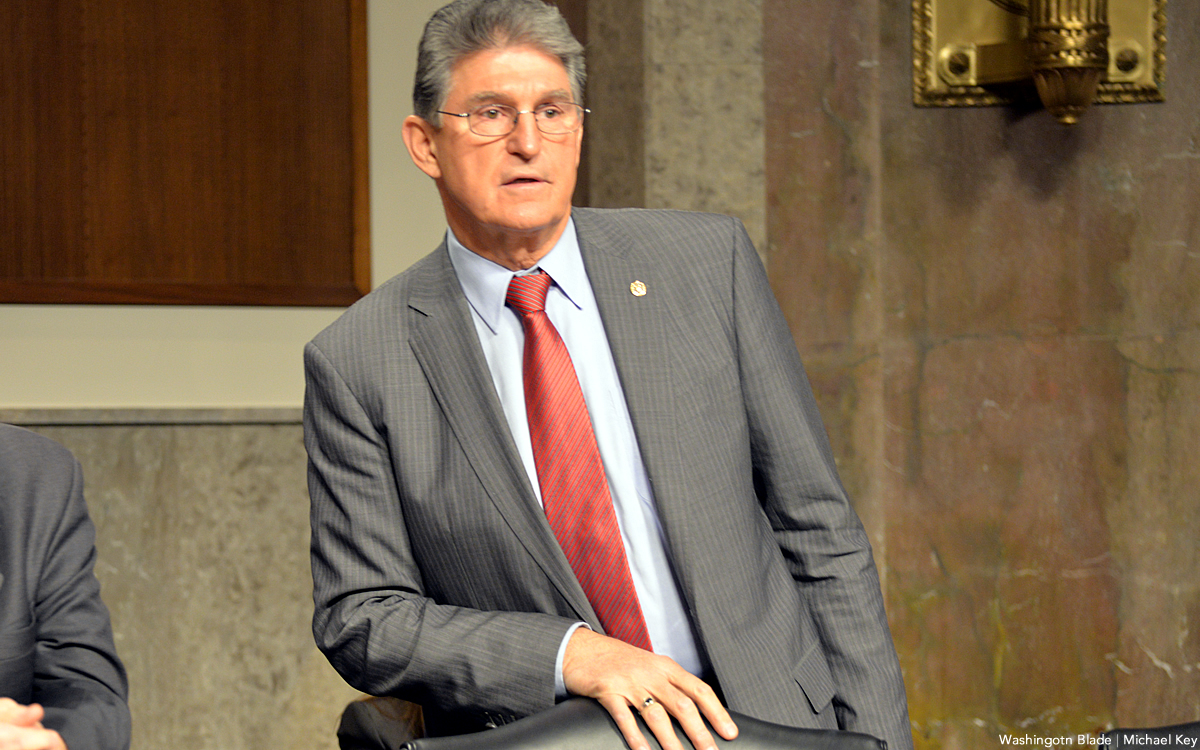 The headlines in the New York Times and Washington Post screamed: "Manchin and Majority Leader Schumer agree to compromise on reconciliation bill."
The bill is a 725-page, $739 billion proposal, called the "Inflation Reduction Act of 2022." Now they must get every Democrat in the Senate to vote for it with Vice President Harris breaking the anticipated tie, when every Republican will vote no. Then Speaker Pelosi must rally the Democratic votes in the House. If and when this bill passes it's a huge victory for President Biden, Democrats, and the people. 
This bill was negotiated in secret and that in itself is amazing in this day and age. By keeping it secret Democrats were also able to first garner enough Senate Republican votes for the CHIPS-plus bill funding both computer chips and science. The House then passed the $280 billion 'Chips and Science Act' that would subsidize domestic semiconductor manufacturing and invest billions in science and technology innovation. It's now on the president's desk to sign.
Sen. Joe Manchin (D-W.Va.) is someone progressives love to hate. He has thwarted numerous efforts to move forward the Democratic agenda. In the last two weeks he has shown not only can he compromise, but is way better than if we had a Republican from West Virginia, which we would have without him. First there was the announcement of an agreement between him and Sen. Susan Collins (R-Maine) on a bill to update the 1887 law that governs how Congress counts Electoral College votes. Then the Wednesday announced agreement on the climate bill.
It has been reported that bill does a lot of things Democrats have said they wanted for years. One is allowing Medicare to negotiate some prescription drug prices. "This could save the federal government some $288 billion over the 10-year budget window. With those savings they could lower costs for seniors on their medications." It has been reported the bill also includes a $2,000 out-of-pocket cap for older adults buying prescriptions from pharmacies, and free vaccinations. The bill "would invest $369 billion over the decade in climate change-fighting strategies including investments in renewable energy production and tax rebates for consumers to buy new or used electric vehicles." 
Bloomberg reports some of the other details. "The bill includes $4,000 tax credits for lower and middle income buyers to use to purchase used electric vehicles, and up to $7,500 tax credit for new vehicles. The plan has $60 billion of incentives to bring clean energy manufacturing into the U.S. … The plan also includes $9 billion for home energy rebate programs for low-income consumers to make their homes more energy efficient and $1 billion in grants for affordable housing energy upgrades. The plan would also extend to 2025 an expansion in Affordable Care Act premium subsidies that's currently set to end at year-end. This will lower prices for millions of Americans, according to a summary of the deal."
All this would be paid for with what some call tax increases, and Manchin calls closing loopholes. "The proposal would raise an estimated $739 billion, with the revenues going to fund climate and health initiatives, as well as to reduce the budget deficit. The Internal Revenue Service would get $80 billion to add auditors, improve customer service and modernize technology. Democrats hope to pull in $124 billion in tax revenue from cracking down on tax cheats and increasing compliance by rebuilding the IRS." There would also be a minimum 15% tax on corporations with over $1 billion in revenue.
When this bill passes, President Biden will be able to go to voters and tell them he did what he promised — make the rich pay more, cut healthcare costs for all, and make the biggest investments ever in fighting climate change. When I asked a friend who is one of the world's top environmentalists what she thought of the Manchin/Schumer bill she responded by quoting the Rolling Stones: "No, you can't always get what you want, You can't always get what you want, You can't always get what you want, But if you try sometime you find, You get what you need."
Peter Rosenstein is a longtime LGBTQ rights and Democratic Party activist. He writes regularly for the Blade.