March 10, 2021 at 6:00 am EST | by Terri Schlichenmeyer
Spring reads, from gothic to poetry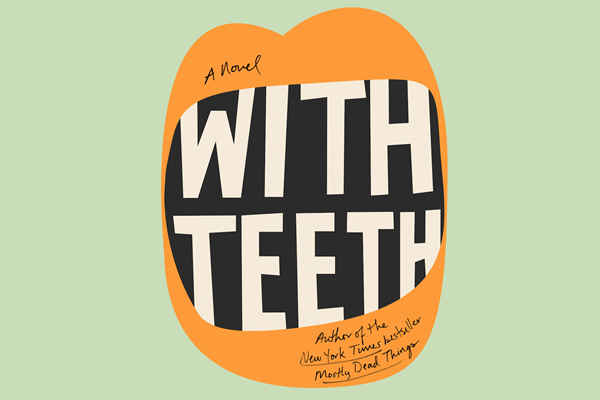 When you're cooped up for a while – by weather or whatever – it's understandably easy to get bored and restless, which is why you need to look forward to having these great books this spring.
MARCH
"Raising Tomorrow's Champions," tells the stories of more than 100 female sports stars who changed the rules and challenged gender norms for the right to play sports like girls – and what today's girls and rising stars in all fields can learn from their journeys. Joanna Lohman shares the stories of the women who changed the rules of professional sports, overcame injury and defeat to achieve their goals and paved the way for tomorrow's champions to emerge, according to a release. Lohman is a D.C. native, a nine-year veteran of the US Women's National Team, a Sports Envoy for the U.S. Department of State and the only player in the history of the Washington Spirit to have her jersey retired. Her new book, "Raising Tomorrow's Champions," features interviews from over 100 current and former female soccer stars, their parents and coaches and shows us what it takes on – and off – the field to raise and be a champion. The book was released in early March.
APRIL
Fans of the late Eric Jerome Dickey know that his novels take you on a wild ride and his final one, "The Son of Mr. Suleman" (April 20, Dutton) is no different. It's a love story that springs from divergent cultures tainted by racism, and the story of a man who must learn just how much of his father runs in his veins.
Coming out at the end of March and just in time for National Poetry Month, "Live Oak, With Moss" by Walt Whitman, art by Brian Selznick (March 23, Abrams), is a re-release of poetry written by Whitman, reflecting on middle age and same-sex love. If you've never read Whitman, here's a great place to start.
MAY
Sometimes, you want to dig into something solid, something real, and "Let the Record Show: A Political History of ACT UP New York, 1987-1993" by Sarah Schulman (May 18, Farrar, Straus and Giroux) is it. This is the history of six short years and the activism that doggedly, and with great focus, fought hard to make AIDS treatment available to anyone who needed it. But, of course, the book isn't just about the activists; it's also about the people who they fought for. Powerful, yes. Also inspirational.
If you're in the mood for a dark, gothic (and scary!) romance, look for "Yes, Daddy" by Jonathan Parks-Ramage (May 18, Houghton Mifflin Harcourt). It's a novel about a man who schemes to meet what he thinks is Mr. Wealthy and Right but he learns when he's finally invited to Mr. Right's mansion that something is very, very wrong. You can take a book like this on vacation but don't take it to bed with you.
What would you do if you suddenly had a family? That's the basis of "The Guncle" by Steven Rowley, (May 25, Putnam) a novel about a former Hollywood star who, of course, loves his young niece and nephew. He loves them even more when he sees them for short periods of time, but when dual family tragedies happen, he has to step up to the plate. It's a sweet, funny book, perfect for taking along on your trip home.
JUNE
If you absolutely love the cover and the title of "With Teeth" by Kristen Arnett (June 1, Riverhead Books), then you'll adore the fiendish plot: two mothers, one of whom works at home and cares for a wild child, and that causes her to have serious questions about motherhood and all its trappings. When the child goes feral, something's got to give – but not you. You won't want to give this book up.
For Old Hollywood fans, "Elizabeth and Monty" by Charles Casillo (May 25, Kensington) is the book you'll want for the beach this year. It's the true story of the friendship between two of Tinseltown's most beloved stars and how his death left her with a legacy to keep.
And finally, before the spring season escapes you, look for "The Queer Bible," edited by Jack Guinness (June 15, Dey Street Books). No, it's not a Bible in the churchy sense; instead, the book is written by gay icons and heroes, paying homage to their heroes. It's a fascinating book, powerful, and it's a perfect read for Pride Month.