March 26, 2021 at 12:01 pm EDT | by Jeff Hammerberg
Increasing happiness in your home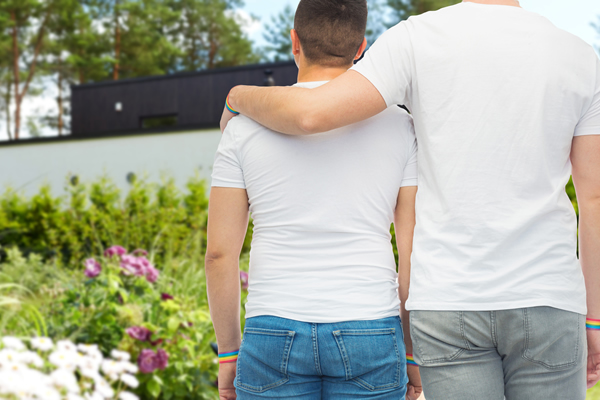 Without question, living through more than a year of a worldwide pandemic has been difficult for many. The year 2020 is not likely to go down in history as one happily remembered by many people, and although things are beginning to look up in 2021, many are still under a considerable amount of stress and strain.
In times like these, most of us want to know what we can do to feel happier, more at peace, and more content. These are important questions to ask. Although it's certainly not a complete solution to all of the problems presented by a pandemic, there is some truth to the saying, "Happiness begins at home." While we may not be able to control the world around us, the good news is that we can take steps to make the atmosphere in our home more peaceful, happy, and soothing to our spirits, and in doing so, we can increase our overall feelings of well-being.
While there are many ways to do this, and while it may look different for everyone, a few helpful suggestions for increasing happiness in your home include:
Letting the sunshine in: Especially if you live in an area where the weather is favorable, there's certainly something to be said for seeking out a bit of sunshine. Scientific research has shown that Vitamin D is very important to enhancing mood and promoting overall health, so pull up the shades, open the windows, or head out to your backyard and enjoy some fresh air and sunshine when possible.
Create soothing spaces: There are a variety of ways to do this in your home. Each of us is different, and what may be soothing to one person will not be to another. Generally, however, the goal is to create a place where you can feel quiet, at peace, and at ease. For some people, this means creating a designated meditation space or a cozy reading nook. For others, it may mean simply making some changes to your bedroom space. Perhaps a new, more comfortable mattress, soothing lights, or a change in paint colors can make the space more welcoming and calming. Whatever it is for your preferences and taste, little changes can go far.
Make room for hobbies: It's no secret that having an activity we enjoy to distract us from the stress we may otherwise feel can be helpful. Whatever your hobbies and interests are, consider making changes in your home to facilitate those hobbies. This may mean designating a large coffee table space to work on puzzles. It may mean turning part of the guest bedroom into a crafting area. Maybe it means setting aside a space and time in your kitchen once a week to try new recipes or eat a candlelit dinner with your partner or a friend. It could be building raised garden beds outside if you have a green thumb and enjoy watching things grow. Whatever it is, make space and time to enjoy activities you love.
At GayRealEstate.com, it is our mission to connect the LGBTQ community with real estate agents across the country who can help you find the perfect home – but it is also our mission to help you feel happy in the home that you are in. We are all going through these difficult times together, and as always, we remain here for you in support and solidarity. Whatever part of the real estate experience we can help you with, we are here and would consider it a privilege to do so. Please feel free to contact us at any time.
Jeff Hammerberg is founding CEO of Hammerberg & Associates, Inc. Reach him at 303-378-5526 or [email protected].