March 30, 2021 at 4:51 pm EDT | by Peter Rosenstein
Democrats can win in 2022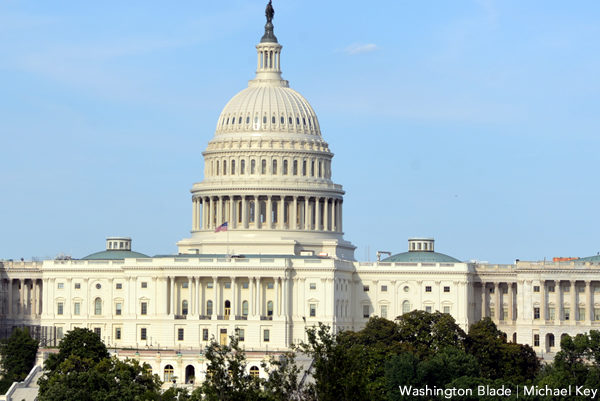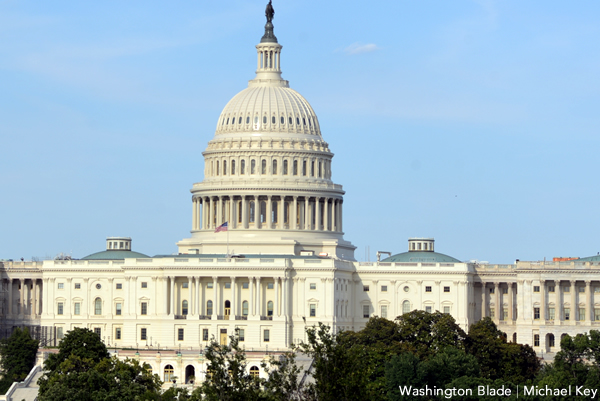 Between now and 2022, Democrats will struggle to pass every bill in Congress. They will need to stick together in the House of Representatives where they only have a 219 to 211 margin with five open seats. Three of those seats were held by Democrats now in the Biden administration. Marcia Fudge (Ohio), Secretary of HUD; Deb Haaland (N.M.) now the first Native American Secretary of the Interior; and Cedric Richmond (La.) now director of the Office of Public Engagement. The other two open seats are from Republican members, one Luke Letlow (La.) who died before taking office from COVID (his widow just won the special election for his seat; and Ron Wright (Texas) who died while in office. So the margin for Democrats is small. To retain control in 2022 Democrats can lose no more than four seats. Only twice post-VRA (Voting Rights Act) midterms did a president's party lose fewer than four seats. Those two elections were 1998 after the failed Clinton impeachment (+4) and 2002 after 9/11 (+7).
The Senate is 50/50. Unless the filibuster is modified or dumped it will be hard for Democrats to pass any major legislation. While the entire House is up in 2022, in the Senate 34 seats are up including two, both Democrats, Raphael Warnock in Georgia and Mark Kelly in Arizona elected in 2020 to fill seats in special elections. Democrats have to defend 15 seats and Republicans 19. Five Republican senators have announced they won't run for reelection, so there will be open seats in North Carolina, Pennsylvania, Ohio, Alabama, and Missouri.
An interesting map with a number of possibilities for Democrats to pick up seats but as we saw in 2020 none will be easy. While Biden received 81,283,098 votes — the most ever for a president — Trump received 74,222,958, the second most ever. With third party candidates more than 159 million Americans voted in 2020: That's the largest total voter turnout in U.S. history and the first time more than 140 million people voted. No one thinks that many will come out in a non-presidential year.
Targeting will be crucial as Democrats fight to reverse what many consider the normal course of history and actually win seats in the mid-term elections. Much will depend on how much they can get done in the first two years of the Biden/Harris administration. It may depend on whether Democratic senators like Joe Manchin (D-W.Va.) will agree to either abolish or modify the filibuster. We are already seeing Republicans will be the party of NO. They will try to stop any forward motion and you can only use reconciliation a specific number of times, which is how Democrats passed the $1.9 trillion stimulus package without one Republican vote.
Democrats must stay a united party. Our big tent including the various communities within the party including LGBTQ+, AAPI, African American, Latino, Native American, Asian, progressive and moderate must all pull together. Let's hope the Democratic Congressional Campaign Committee (DCCC) chaired by Patrick Maloney (D-N.Y.); the Democratic Senate Campaign Committee (DSCC) chaired by Gary Peters (D-Mich.); and the Democratic National Committee (DNC) and its newly appointed chair, Jamie Harrison, will work together. If they can avoid divisive Democratic primaries and allow the party to focus all its messaging, fundraising and resources on the general election they can win seats across the board.
Much will be made about messaging, which needs to be about kitchen table issues directly impacting voters. We need to move forward on climate change, infrastructure, immigration, education, civil rights and equality, and healthcare talking about these issues is terms of jobs and an improved economy.
Biden has made a good start with passage of the stimulus bill. Apparently next up will be a massive $3 trillion infrastructure bill to include major tax increases for the wealthy and corporations to offset the cost of the legislation. Then the administration must pass a voting rights bill even if it's pared down from the one the House passed. Helping to pass it will be the kind of outrageous legislation recently signed into law in Georgia and proposed by Republican legislatures around the nation. This over-stepping should help convince even Sen. Manchin if it takes abolishing the filibuster for this legislation to pass, preserving our Democracy is that important.
Peter Rosenstein is a longtime LGBTQ rights and Democratic Party activist. He writes regularly for the Blade.