March 26, 2021 at 12:13 pm EDT | by Anthony Musa
DC LGBTQ Budget Coalition's priorities must be addressed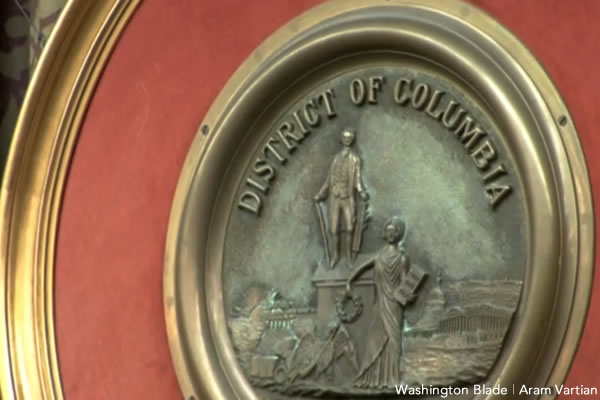 Since the start of the COVID-19 pandemic, nonprofit entities have played a pivotal role in supporting the most vulnerable Washingtonians, especially LGBTQ+ and trans/non-binary individuals in the region. According to the CDC, LGBTQ+ people have higher rates of underlying health conditions associated with a more severe COVID-19 response, which are especially prevalent among our Black and Brown communities.
Furthermore, the transgender and non-binary community has faced uniquely disproportionate vulnerability to severe short- and long-term health risks associated with COVID-19. Beyond COVID-19, 38% of the District's homeless youth identify as LGBTQ+, and we have the highest per capita hate crime rate of any major city in the country. LGBTQ+ seniors are two times more likely to face social isolation and 41% of trans seniors are reported to have attempted suicide.
Local non-profits, HIPS, SMYAL, the Wanda Alston Foundation, Casa Ruby, and many other organizations, provide critical resources to support at-risk individuals to ensure they have basic human resources to navigate the COVID-19 pandemic. These non-profits also provide essential services throughout the year to uplift individuals at all stages of life, and fight to combat hate crime rates in the District.
Leadership from Mayor Muriel Bowser would be a proposed budget that leaves no federal dollar off the table to enhance and expand critical services. Any funding cuts will disproportionately impact LGBTQ+ people, especially our Black and Brown trans/non-binary community. The D.C. government is in a unique position regarding the upcoming budget; in 2020 the government ran a surplus of $526 million, resulting from the fiscal conservativeness of the previously approved budget. The government has opportunities to take advantage of new or underutilized revenue streams or review different areas of the budget that are over-utilized, such as the budget for the Metropolitan Police Department.
While the decisions in front of Mayor Bowser and the D.C. Council are undoubtedly difficult, the budget priorities proposed by the DC LGBTQ+ Budget Coalition are long overdue and balancing the budget on the backs of the most vulnerable during this crisis is unacceptable. These proposed budget requests will uplift thousands of LGBTQ+ people in our great city. As we enter the spring, we enter the time of the budget process. Please contact your local D.C. Council member and urge them to support a sustainable and equitable budget for the most at risk in our community.
Anthony Musa is a vice president of the Capital Pride Alliance.