Fla. governor signs anti-trans youth sports ban
DeSantis signed measure at anti-LGBTQ school in Jacksonville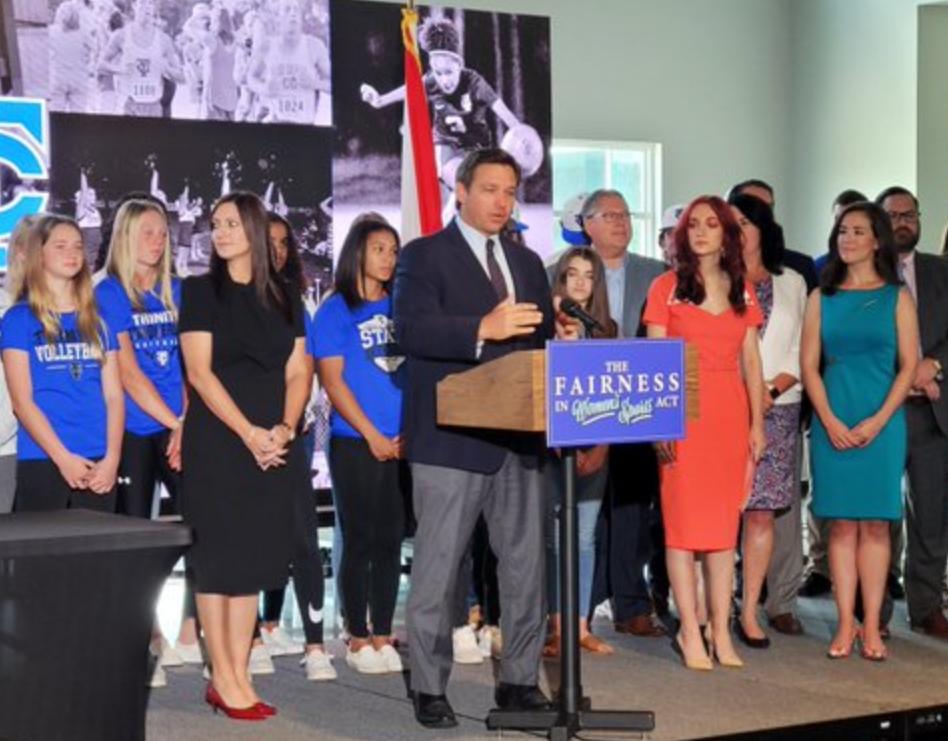 Florida's Republican Gov. Ron DeSantis signed Senate Bill 1028, a bill that bars transgender youth athletes from participating in sports on the first day of Pride month. One provision of the law stipulates that a trans student athlete would have to affirm her biological sex by supplying proof such as a birth certificate.
The bill was an education bill amended to include a previous stand alone bill specifically targeting trans girls and young women, banning them from playing on female sports teams. DeSantis signed the bill, which includes the so-called Fairness in Women's Sports Act, during a news conference at Trinity Christian Academy in Jacksonville.
The law, scheduled to go into effect on July 1, applies to all public secondary and high schools, public colleges and universities.
"The governor and Republican leaders in Tallahassee chose to make Florida more dangerous for our community, for no reason but political gain in an election-driven culture war," said Equality Florida Executive Director Nadine Smith. "Even previously moderate Republicans capitulated to the most extreme wing of their party."
State Rep. Carlos G. Smith whose House district includes portions of Orlando, took to Twitter blasting the governor's actions. Smith, an openly gay Latino lawmaker noted, "Appalling. First day of LGBTQ Pride month and @GovRonDeSantis signs SB 1028 which bans trans kids from school sports. FHSAA has allowed trans kids to participate in FL since 2013 with ZERO problems. This fuels transphobia and puts vulnerable kids at risk for no good reason."
Smith then took aim at the location DeSantis chose for the signing ceremony. "Let's point out some things about Trinity Christian Academy where @GovRonDeSantis signed the trans sports ban. 1) As a private school, they're exempt. 2) Trinity's policy is to expel ANY LGBTQ student from school. 3) They receive millions in taxpayer funded vouchers to do this," Smith tweeted.
"We need to be clear about the message of this hateful bill: Gov. DeSantis and GOP leaders in the legislature are not concerned about athletics, they simply don't believe that transgender people exist," said Equality Florida Director of Transgender Equality Gina Duncan. "That is the kind of erasure that makes life more dangerous for those who are already at the highest risk of violence. Last week, we saw a horrifying story of violence against a transgender girl in her school in Deerfield Beach. It's not an accident that when transphobia is spewed from the highest levels of leadership, trans kids take the brunt of the bigotry. This bill is shameful, violent, and just made the world less safe for our most vulnerable young people."
Other LGBTQ advocates also decried the timing of the bill's signing ABC News reported. Sam Brinton, vice president of advocacy and government affairs for the Trevor Project, an LGBTQ suicide prevention organization, said signing the bill on the first day of LGBTQ Pride month was "unconscionable."
"This group of young people desperately needs more support, not to be further marginalized and attacked by those in positions of power," Brinton said in a statement.
"Gov. DeSantis and Florida lawmakers are legislating based on a false, discriminatory premise that puts the safety and well-being of transgender children on the line. Transgender kids are kids; transgender girls are girls. Like all children, they deserve the opportunity to play sports with their friends and be a part of a team. Transgender youth must not be deprived of the opportunity to learn important skills of sportsmanship, healthy competition, and teamwork," Human Rights Campaign President Alphonso David said in a statement.
"Transgender children should be loved and valued exactly as they are. We should be affirming and uplifting them, not terrorizing them for political gain. Supporters of equality everywhere will always stand by transgender young people. History will judge harshly those who have abandoned some of the most marginalized members of our community for cheap political points and we will hold them accountable in court," he added.
Over 30 states have introduced or passed restrictions on trans youth athletes with Florida now listed as the seventh state — following Arkansas, Alabama, Mississippi, Montana, Tennessee and West Virginia — to enact such legislation. In South Dakota, its Republican Gov. Kristi Noem issued similar executive orders.
The similar bills that banned sports and criminalized medical care for trans youth were introduced this year as part of a nationally coordinated attack on the trans community in advance of the upcoming elections.
Nonbinary Energy Department official charged with second luggage theft
Sam Brinton placed on administrative leave after first allegation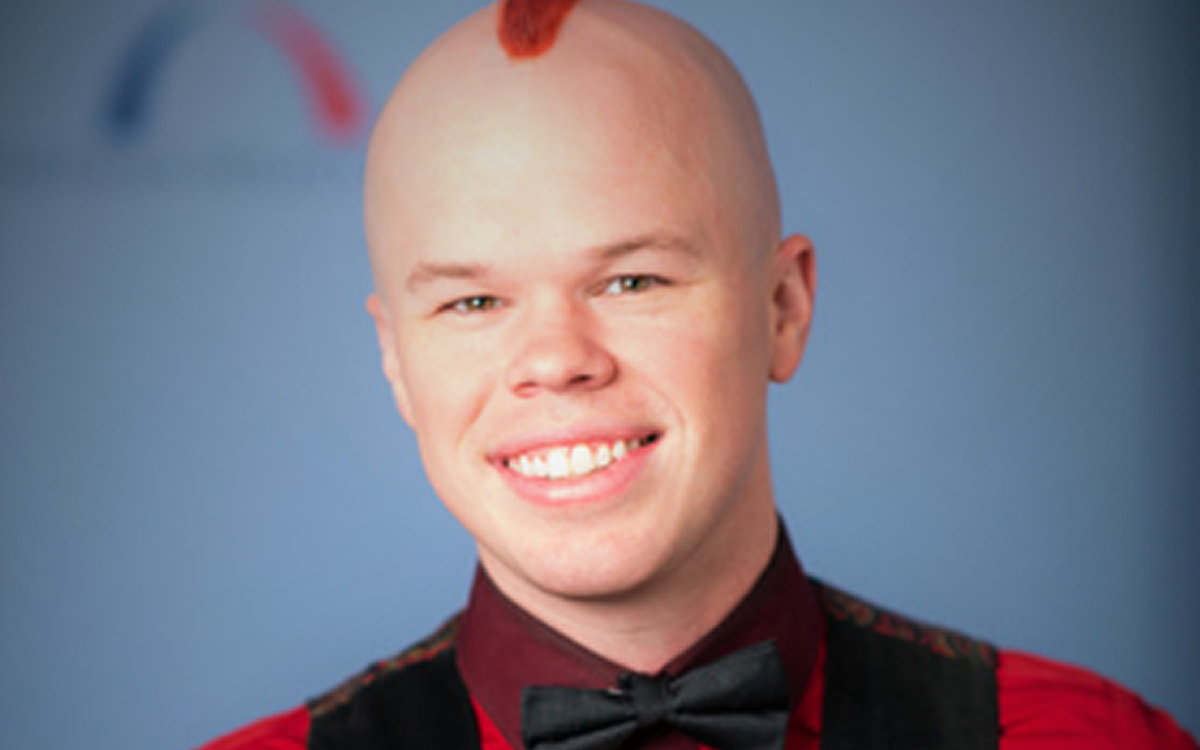 Sam Brinton, the first openly genderfluid person appointed to a senior government post, was served with a felony arrest warrant Friday following a second incident in which they were accused of stealing luggage from an airport.
New charges accuse Brinton of grand larceny of property valued between $1,200 and $5,000, for stealing luggage at Harry Reid International Airport in Las Vegas. They were previously charged with a felony for lifting a suitcase from baggage claim at the Minneapolis-St. Paul International Airport on Sept. 16.
Brinton joined the U.S. Department of Energy this year as deputy assistant secretary for spent fuel and waste disposition. The New York Post reported they were put on leave following the first incident.
"The Department of Energy takes criminal charges against DOE employees and clearance holders very seriously," a Department of Energy spokesperson told the Washington Blade in a statement. "Sam Brinton, a career civil servant, is on administrative leave. The department is limited by law on what it can disclose on personnel matters, such as an employee's clearance status. Generally, as the department has previously stated, if a DOE clearance holder is charged with a crime, the case would be immediately considered by DOE personnel security officials, and depending on the circumstances, that review could result in suspension or revocation of the clearance."
On Dec. 7, a group of 16 Republicans in the U.S. House of Representatives, including far-right Congress members Marjorie Taylor Greene (Ga.), Andy Biggs (Ariz.) and Louie Gohmert (Texas), called on Energy Secretary Jennifer Granholm to demand Brinton's resignation.
Sen. Sinema changes party affiliation from Democrat to independent
Lawmaker made history in 2018, becoming first bi member to serve in Senate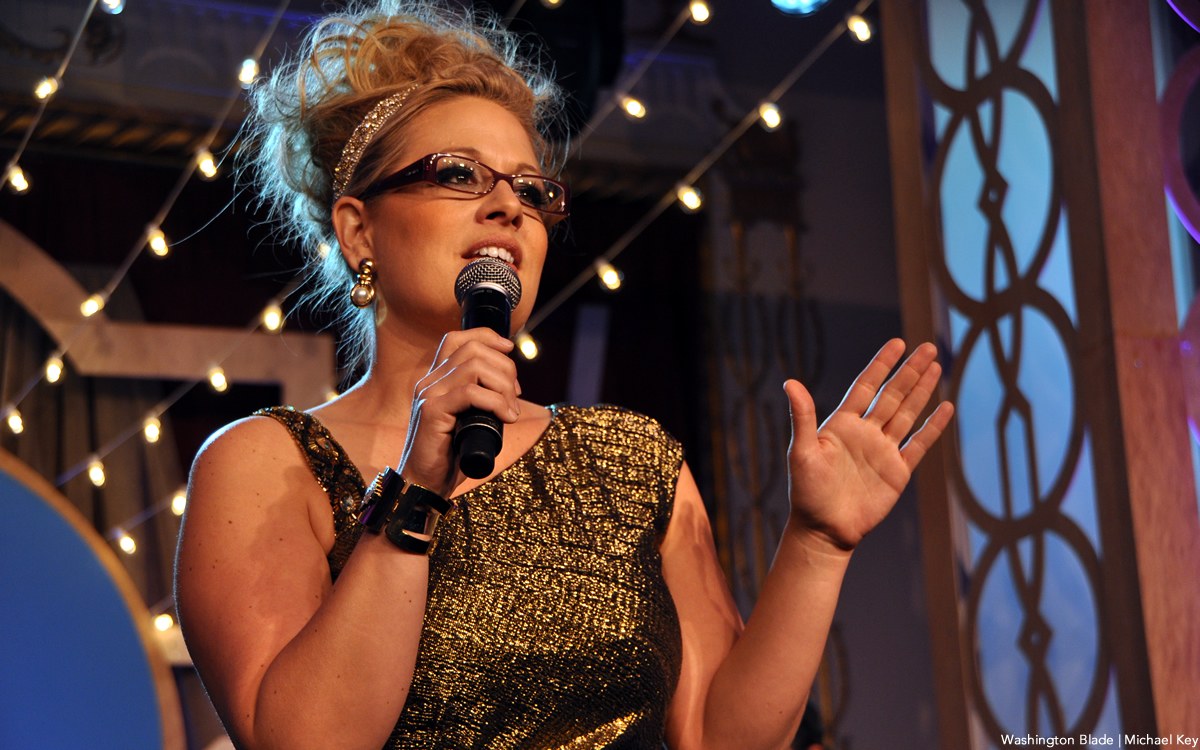 Sen. Kyrsten Sinema of Arizona said during an interview with POLITICO on Friday that she will switch her party affiliation from Democrat to independent but pledged not to change the way she has voted over the past four years in the Senate.
Sinema's announcement comes just two days after Democratic Sen. Raphael Warnock of Georgia prevailed in a runoff election against Republican challenger Herschel Walker, widening Democrats' razor thin majority in the upper chamber.
"I don't anticipate that anything will change about the Senate structure," Sinema told POLITICO. "I intend to show up to work, do the same work that I always do. I just intend to show up to work as an independent."
White House Press Secretary Karine Jean-Pierre released a statement on her decision:
"Senator Sinema has been a key partner on some of the historic legislation President Biden has championed over the last 20 months, from the American Rescue Plan to the Bipartisan Infrastructure Law, from the Inflation Reduction Act to the CHIPS and Science Act, from the PACT Act to the Gun Safety Act to the Respect for Marriage Act, and more.
"We understand that her decision to register as an independent in Arizona does not change the new Democratic majority control of the Senate, and we have every reason to expect that we will continue to work successfully with her."
Sinema's reputation as an iconoclast has occasionally frustrated her Democratic colleagues in the chamber as well as progressives more broadly. Critics were puzzled by what they saw as the Arizona Senator's fealty to multinational pharmaceutical companies, hedge funds, and venture capital firms.
More recently, however, Sinema was credited for her instrumental work earning her GOP colleagues' support for the Respect for Marriage Act, which earned a filibuster proof majority and is now on its way to be signed into law.
Sinema made history with her election to the Senate in 2018, becoming the first bisexual and second LGBTQ person (behind Democratic Sen. Tammy Baldwin of Wisconsin) to serve in the upper chamber.
Brittney Griner returns to U.S.
WNBA star released in exchange for Russian arms dealer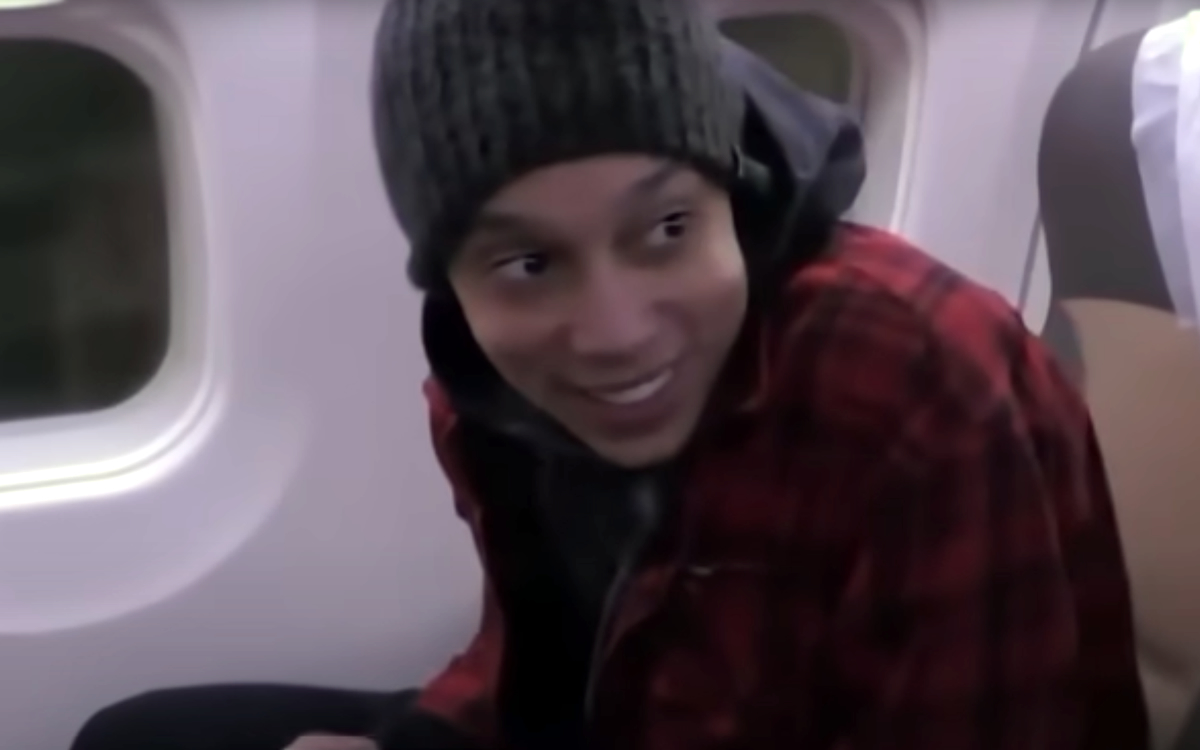 WNBA star Brittney Griner returned to the U.S. on Friday after Russia released her in exchange for a convicted arms dealer.
Griner landed at Kelly Air Force Base in San Antonio at around 5:30 a.m. ET.
Media reports indicate Griner then went to the U.S. Army's Joint Base San Antonio-Fort Sam Houston. They also said she will undergo a medical examination at the Brooke Army Medical Center.
"So happy to have Brittney back on U.S. soil," tweeted "Welcome home BG."
So happy to have Brittney back on U.S. soil. Welcome home BG!

— U.S. Special Presidential Envoy Roger D. Carstens (@StateSPEHA) December 9, 2022
Griner had been serving a nine-year prison sentence in a penal colony after a Russian court convicted her on the importation of illegal drugs after Russian customs officials in February found vape canisters containing cannabis oil in her luggage at Moscow's Sheremetyevo Airport.
President Biden on Thursday announced Russia had released Griner in exchange for Viktor Bout, a Russian arms dealer who is serving a 25-year prison sentence in the U.S.
Russian media broadcast a video of the exchange that took place at an airport in Abu Dhabi in the United Arab Emirates.
Griner's wife, Cherelle Griner, was with Biden and Vice President Kamala Harris and Secretary of State Antony Blinken when they spoke with Griner from the Oval Office before she left for the U.S.
"She is safe," said Biden. "She is on a plane. She is on her way home."
Advocacy groups are among those who welcomed Brittney Griner's release. Cherelle Griner and the Biden administration have said they remain committed to securing the release of Paul Whelan, a former U.S. Marine who is serving a 16-year prison sentence in Russia for spying.