East Texas bakery shows Pride, gets slammed, that went viral and…yeah
"Honestly, I never thought a post that literally said 'more love, less hate' would result in this kind of backlash…"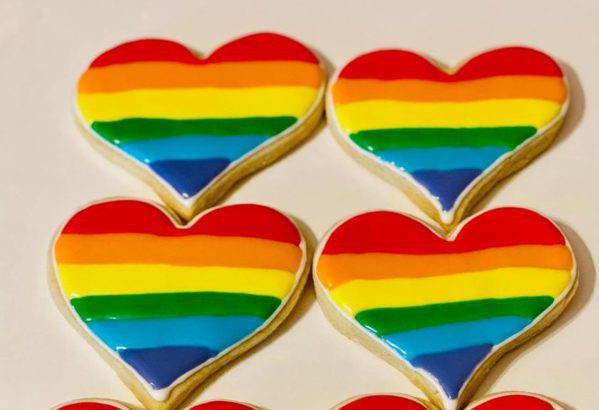 LUFKIN, TX. – For sisters Dawn and Miranda, owners of Confections, a small family bakery in this small town located in the heart of East Texas 115 miles northeast of Houston, life is about love, love of baking sweet treats for everybody. So when on Wednesday of this past week they posted a picture of heart shaped cookies decorated like a Rainbow flag, the immediate and super negative reaction crushed both them and sales.
"Today has been hard. Really hard," reads the bakery's Facebook post from Thursday. "… My heart is heavy. Honestly, I never thought a post that literally said 'more love, less hate' would result in this kind of backlash to a very small business that is struggling to stay afloat and spread a little cheer through baked goods."
One customer cancelled a massive order of cookies that were already baked and ready to deliver; "We received a very hateful message on our business page canceling a large order (5dz) of summer themed cookies for tomorrow morning (that we just finished decorating) because of a rainbow heart cookie we posted."
What happened next though took the sisters by surprise. After their post was shared by tens of thousands on Facebook and Instagram as well, orders poured in as did long lines around the block to buy their sweet treats. Within hours the shelves were bare and then they had to close to bake more, and when that supply was exhausted and customers just wanted to donate money with buying baked goods the sisters responded with;
"WE LOVE OUR TRIBE SO MUCH! Such an amazing outpouring of support
We've had a lot of people wanting to donate money to our shop in the name of kindness, and we appreciate the gesture so much! But. We can't take y'all's money like that, but if you would like to donate to one of our local shelters or rescues, that would be so amazing! Y'all are incredible human beings. We've always had such faith in humanity, and y'all have just reconfirmed the ABSOLUTE BEAUTY in human nature."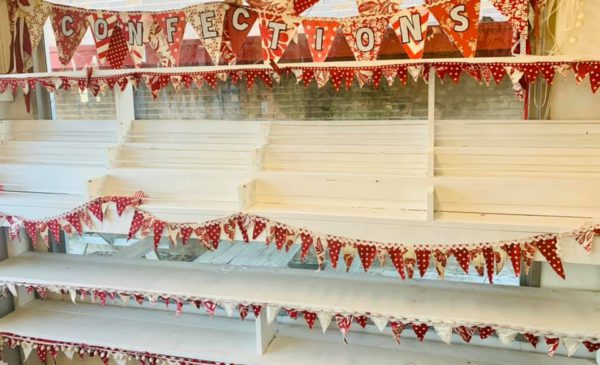 Sadly the sisters say that they are not set-up to ship, but they're grateful for the outpouring of support that they have received.
Lines literally went out the door and around the block as customers patiently waited to buy the sister's cookies and other baked goods.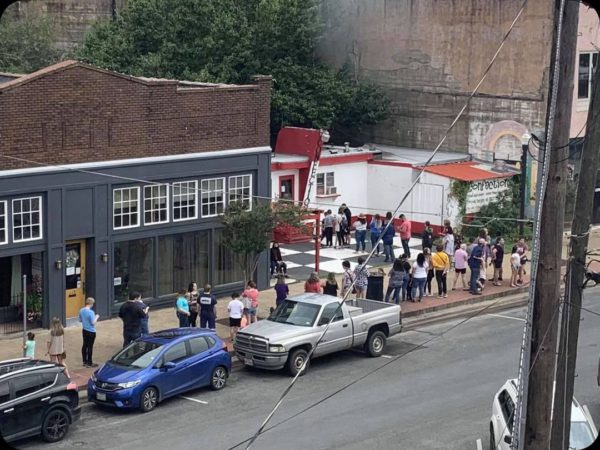 Federal prosecutors declined to prosecute 82% of hate crimes
DOJ report says 'insufficient evidence' was main cause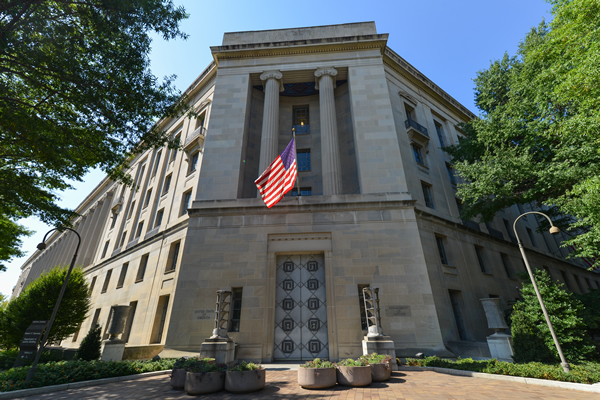 Federal prosecutors, who are referred to as United States Attorneys, declined to prosecute 82 percent of 1,864 suspects investigated for violating federal hate crime laws in all 50 states and D.C. during the years of 2005 to 2019, according to a newly released report by the U.S. Department of Justice's Bureau of Justice Statistics.
The 15-page report, released on July 8, cites insufficient evidence as the reason suspects were not prosecuted in 55 percent of the federal hate crime cases. The report says "prioritization of federal resources" was the reason for a decision not to prosecute 15 percent of the suspects.
It says 13 percent of the suspects were not prosecuted by U.S. Attorneys because the suspect was "subject to the authority of another jurisdiction," and another 13 percent were not prosecuted because the federal government lacked legal jurisdiction to file a hate crime charge.
The report, entitled Federal Hate Crime Prosecutions, 2005-2019, does not disclose the category of the victims targeted for a hate crime by the suspects whose cases were or were not prosecuted.
In its annual hate crimes report as required under the U.S. Hate Crimes Statistics Act, the FBI provides information on hate crimes based on a victim's race/ethnicity/ancestry; religious affiliation; sexual orientation; gender identity; disability; and gender.
The FBI's most recent hate crimes report released in November 2020, and which covers the year 2019, shows that hate crimes based on a victim's sexual orientation represented 16.8 percent the total number of hate crimes reported to the FBI for that year, the third largest category after race and religion.
The FBI report shows that 4.8 percent of the total hate crimes reported to the FBI in 2019 were based on the victim's gender identity.
These figures suggest that at least some of the hate crimes cases that U.S. Attorneys declined to prosecute were cases involving LGBTQ people as victims.
The Bureau of Justice Statistics report also does not disclose whether or how many of the suspects who were not prosecuted for a hate crime violation were prosecuted for the underlying criminal offense that was investigated by federal prosecutors as a possible hate crime.
Law enforcement officials, including D.C. police officials, point out that a hate crime is not a crime in and of itself but instead is a designation added to an underlying crime such as assault, murder, destruction of property, and threats of violence among other criminal offenses. Most state hate crimes laws, including the D.C. hate crimes law, call for an enhanced penalty, including a longer prison sentence, for a suspect convicted of a crime such as murder or assault that prosecutors designate as a hate crime. 
Tannyr M. Watkins, a spokesperson for the DOJ's Bureau of Justice Statistics, told the Blade in response to a Blade inquiry that the bureau did not have access to data it received from U.S. Attorney's offices throughout the country about whether hate crime suspects were prosecuted for an underlying crime when the U.S. Attorney's declined to prosecute the suspect for a hate crime.
The Bureau of Justice Statistics report released last month says that out of the 17 percent, or 310, of the hate crime suspects who were prosecuted between 2005-2019, 92 percent, or 284, whose cases were brought before a U.S. District Court, were convicted. And 85 percent of those convicted received a prison sentence, the report says.
"Forty percent of the 284 hate crime convictions during 2005-2019 occurred in federal judicial districts in six states – New York (30), California (26), Texas (19), Arkansas (15), Tennessee (13), and Pennsylvania (12)," the report states. It says that during this 15-year period all but 10 states saw at least one hate crime conviction. In addition, there were two federal hate crime convictions in D.C. during that period, according to the report.
The U.S. Attorney's Office for the District of Columbia, unlike U.S. Attorneys in the 50 states, prosecutes criminal offenses under both D.C. law and federal law under D.C.'s limited home rule government. In the 50 states, most hate crimes are believed to be prosecuted by state and local prosecutors.
Former D.C. U.S. Attorney Jessie Liu has stated that the D.C. Office of the U.S. Attorney has prosecuted most criminal cases in which a hate crime arrest was made but the office dropped the hate crime designation due to lack of sufficient evidence. Liu said the office has continued to prosecute the suspect for the underlying charge, which often included a charge of assault or destruction of property.
The Bureau of Justice Statistics report says U.S. Attorneys use five federal hate crimes related statutes to prosecute suspects for hate crimes. Among them is the Matthew Shepard and James Byrd Jr. Hate Crimes Prevention Act of 2009, which is the only federal hate crimes law that includes protections for LGBTQ people.
LGBTQ activists hailed the Shepard-Byrd law as an important breakthrough because it authorizes federal prosecutors to prosecute anti-LGBTQ hate crimes in states whose hate crimes laws do not cover hate crimes based on the victim's sexual orientation or gender identity.
Threats of violence and death shuts down Nebraska drag queen story hour
After discussions and consultations with Lincoln Police, the museum and the LGBTQ+ group citing safety concerns cancelled the event.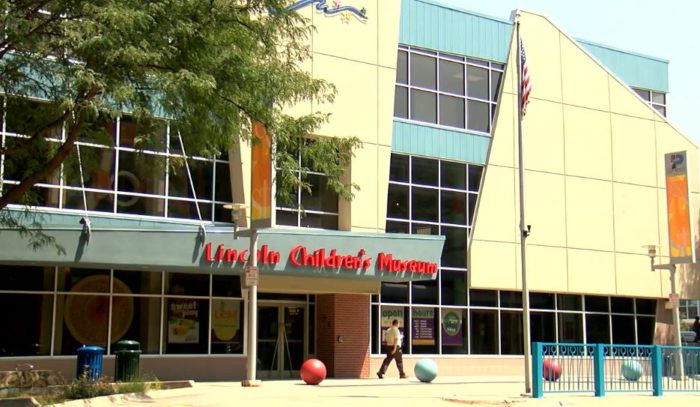 LINCOLN – A private LGBTQ+ event scheduled for after hours this past Saturday at the Lincoln Children's Museum in Nebraska's capital city was cancelled after the museum and the event's organizers received a torrent of abusive violent threats including ones that were simply death threats.
Longtime local drag performer Waylon Werner-Bassen, who is the president of the board of directors of LGBTQ advocacy group OUTNebraska had organized the event alongside Drag Queen Story Hour Nebraska.
Bassen told the Lincoln Star-Journal in an interview last week on Tuesday that the scheduled RSVP only two-hour event, which was accessible through Eventbrite, had garnered a conformed attendee list of approximately 50 people.
Mandy Haase-Thomas, director of operations and engagement for the Lincoln Children's Museum in an email the Star-Journal confirmed the event was invitation-only private, not sponsored by the museum and to be held after museum's open-to-the-public hours.
According to Bassen, immediately after the event was announced the threats commenced, some of which included death threats. After discussions and consultations with officials from the Lincoln Police Department, the Lincoln Children's Museum and Bassen's group citing safety concerns cancelled the event.
Officer Luke Bonkiewicz, a spokesperson for the LPD said that the matter was under investigation and as such would not comment other than to acknowledge that the threats were found to be credible.
In an Instagram post the museum expressed its dismay over the event's cancellation.
Community reaction was swift and uniformly in support of OutNebraska and the dreg queen story hour event with the city's Mayor weighing in along with a supervisor with the Lincoln Police Department.
.@OutNebraska please reschedule your event! There are plenty of us who would be more than happy to donate our time working off duty to keep everyone safe. https://t.co/Yu10g5sRd2

— Sergeant Sands (@LPDSgtSands) July 28, 2021
The ACLU of Nebraska along with other supporters which included state lawmakers Senator Adam Morfeld and Senator Tony Vargas also weighed in.
By now, you've likely seen the news that our friends at @OutNebraska had to cancel an event at the Lincoln Children's Museum because of threats of violence. Let's counteract this hate with love, support and work.

Here are 5 ideas to get started. ⬇️ pic.twitter.com/mYMPmS4byN

— ACLU of Nebraska (@ACLUofNE) July 27, 2021
OutNebraska and the museum have both stated that they will reschedule the event. In a Facebook post Out Nebraska noted: "We look forward to working with Lincoln Children's Museum to reschedule this as an entirely private event. It's so sad when hate threatens families with children. All parents want their children to be safe. Because we could not be certain that it would be safe we will cancel this weekend and reschedule for another time — this time without a public portion of the invitation. We will be in touch with the families who have already registered with more information about when we are rescheduling."
In related news the LPD not only recently celebrated LGBTQ Pride Month, but the designated person nominated at the end of June by the Mayor to be the department's new Chief, is SFPD Commander Teresa Ewins, the San Francisco California Police Department's highest-ranking LGBTQ member.
FBI joins investigation into murder of LGBTQ Atlantan
Atlanta Police continue to search for the suspect in the deadly stabbing of a woman asking that anyone with information to please come forward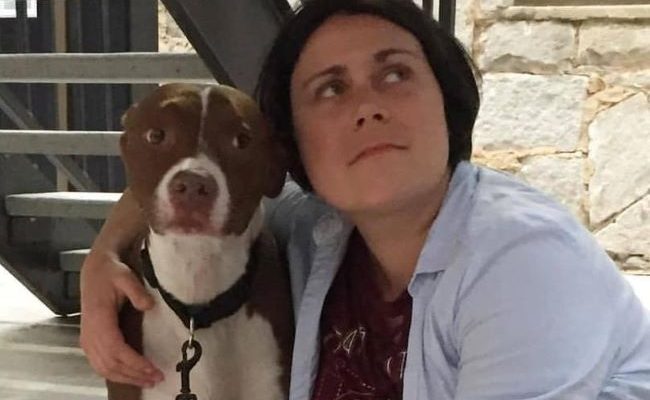 ATLANTA – The Atlanta Police Department's murder investigation into this past Wednesday's stabbing death of 40-year-old Katie Janness and her dog in Piedmont Park, located about 1 mile northeast of downtown between the Midtown and Virginia Highland neighborhoods, has been joined by the Federal Bureau of Investigation, (FBI).
WXIA 11 Alive news reported that the FBI is assisting the Atlanta Police Department, (APD) however a spokesperson for the APD told WXIA the department wouldn't provide any specifics about the FBI's involvement with the investigation, nor did the Atlanta Field Office of the FBI comment.
The Georgia Voice, the local LGBTQ newspaper, reported that Janness, a member of Atlanta's LGBTQ community and a bartender at the LGBTQ-owned Campagnolo, was found stabbed to death in the park on Wednesday (July 28) after walking her dog Bowie, who was also killed.
Janness was found by her partner of six years, Emma Clark, after Clark tracked her with her phone's GPS.
"Today, I lost the love of my life and baby boy," Clark said in a post shared to a GoFundMe page. "It was tragic. She was the most intelligent, kind, humble, and beautiful person I have ever known. I wanted to spend every second with her. [Bowie] was the sweetest, most loyal companion. My heart is so very broken, my world will never be the same."
A vigil was held for Janness on Thursday evening at Piedmont Park.
Atlanta Police continue to search for the suspect in a deadly stabbing of a woman in Piedmont Park
The Atlanta Journal-Constitution reported that Janness' murder is believed to be the first homicide inside the park in 12 years and according to family members of Janness' longtime girlfriend, a security camera at an intersection near the park's entrance captured the last known picture of Katherine Janness and her dog before the two were killed.
But other cameras in the area weren't working, including one facing the entrance. As of Friday the AJC also reported, as of Friday afternoon, Atlanta police had released few details about the murder investigation that has left city residents and parkgoers on edge.
Atlanta Police are asking that anyone with information to please come forward, and tipsters can remain anonymous by contacting Crime Stoppers Atlanta at 404-577-8477, texting information to 274637 or visiting the Crime Stoppers website.
APD detectives are also asking those who live in this area to review footage from their security cameras and contact the police if they find anything that may be pertinent to this investigation. The timeframe for review should be between 10:30 p.m. on Tuesday to 1:30 a.m. on Wednesday.