The trendiest paint colors of 2021
Ultimate Gray, Illuminating, Urbane Bronze among year's hues.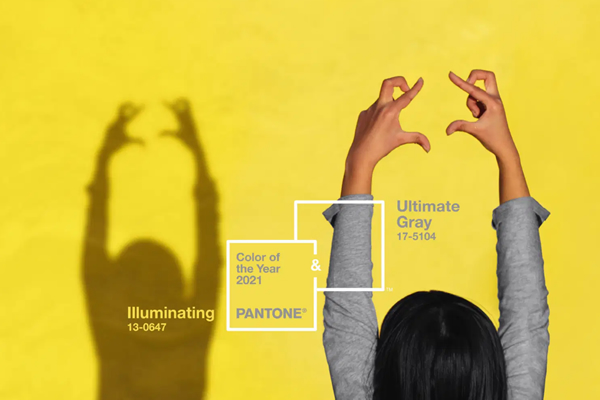 Last year, I decided to forego writing about the paint colors of the year, since many people in our vibrant community were out of work. Buying Farrow and Ball paint for $125 a gallon, it would seem, was not the first thing on their to-do lists.
So here we are in 2021 where the Pantone color of the year is…wait for it…Ultimate Gray.
Aren't we tired of gray yet? Sure, Pantone pairs it with an outrageously bright yellow called Illuminating, which I would have guessed was a blue-toned white had I not seen it online. The combination of gray and yellow has been used in linens and fabrics for several years, albeit in softer hues, so while the stronger hues have been updated for 2021, I don't find them fresh or exciting anymore.
There is an array of colors in the lineup this year that are reminiscent of dirt. Dulux has Brave Ground, a neutral earth tone that "creates a feeling of stability, growth and potential, and provides a firm foundation for change and creativity." That sounds like a color I need to have in my paint collection just to write articles, negotiate real estate contracts, and watch the news.
Sherwin Williams brings us Urbane Bronze, which they describe as "sophisticated" and "rooted in nature." Harvard naturalist Dr. Edward Wilson would have likened it to biophilia, a term he coined for humankind's desire to search for "a connection to nature and other forms of life." I think it would accent cicadas nicely.
Contemplative, the 2021 choice from Pratt and Lambert paints, is a color to think about. It's a deep moss like that found in the rainforest or on the front of my house. I guess it's time for a power-wash.
Teal has been around for decades, but it became so over-used that 20 years ago, Crayola removed Teal Blue from its crayon collection. Now it's back in Benjamin Moore's Aegean Teal, a deep, muted blue-green-gray combination, the ocean's equivalent of mossy Contemplative.
Southwestern dirt is represented by Behr's Canyon Dusk, which looks a little like a New Mexico landscape on a hot, dry day, without the cacti interspersed or the mountains on the horizon. Or try it on the exterior of your organic adobe home.
Glidden suggests using its 2021 choice, Aqua Fiesta, a softer, muted turquoise-aqua blend that won't overpower your bedroom, bathroom and kitchen walls, and will promote a feeling of calm where used.
Dutch Boy has selected Earth's Harmony for 2021. While the name implies a brown tone, this color is actually a cheerful blue that takes you to the moon and back. (Well, to the sky anyway.) Check out how it looks on kitchen cabinets on Dutch Boy's website. Forget the gray-on-the-bottom and white-on-the-top cabinet theme and liven up your kitchen with this vibrant color.
Now, if you're not already on overload, Valspar gives us 12 new colors to select from. Many are neutral and all are muted.
The brown and tan tones include Maple Leaf (think Vermont maple syrup candy), Unforgettable (a perfectly forgettable beige), Arizona Dust (refer to Behr's Canyon Dusk above), and Gallery Gray (gray is possibly a misnomer – it looks tan to me).
The blues and greens are Lucy Blue (teal by another name), Blissful Blue (a mid-toned blue gray), Granite Dust (a very light blend of green and gray), Garden Flower (a happy green with only a touch of gray), and Academy Gray (more akin to teal than gray and the darkest of their 2021 choices).
In addition, Valspar gives us Soft Candlelight (a not-too-bright yellow), Cherry Taupe (a neutral with slightly pink tones), and my favorite, Dusty Lavender (true to its name, although anything called Dusty makes me want to go and take a shower).
Clark and Kensington paint combines its colors into three collections of six colors each: Understated Impact, Mindful Living, and Creative Escape, which sound like things to ruminate about while doing goat yoga.
Each collection features hues that are like the blues, greens, tans, and grays created by every other paint company. The one exception is Red Tulip, found in the Understated Impact collection. It's more of a ruby or garnet than a true red, but it's nice to see someone paint outside the box.
This month, I hope to see more decorating in gem colors: Garnet, Amber, Citrine, Emerald, Sapphire, and Amethyst, with accents of Smoky Quartz and Tiger Eye, and a smattering of Sky-Blue Topaz, Rose Quartz, and Pearls.
Now, wouldn't that make a nice flag?  Stay colorful, my friends.
Valerie M. Blake is a licensed Associate Broker in D.C., Maryland, and Virginia with RLAH Real Estate. Call or text her at 202-246-8602, email her via DCHomeQuest.com, or follow her on Facebook at TheRealst8ofAffairs.
Helpful tips for homebuyers in seller's market
2021 has been a great year for home sales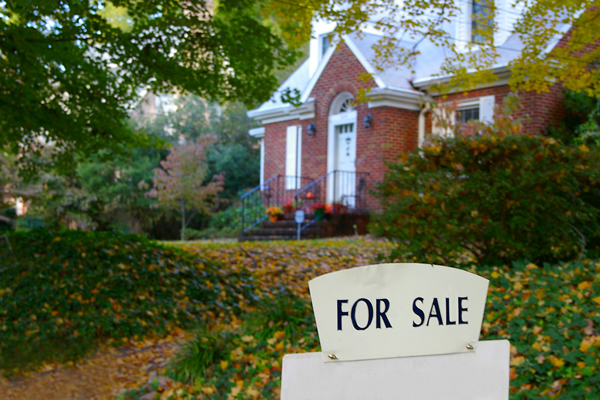 Without question, 2021 was a great year for home sales. Sellers across the country, in many cases, found themselves listing their homes and quickly having not just one, but multiple offers, many of which were at asking price or above. With limited inventory and high demand, it has been an ideal year to sell—and conversely, often a difficult year to buy. Buyers who are interested in a particular home, or even in a specific neighborhood, often find themselves facing stiff competition to have offers accepted.
Fortunately, this doesn't mean that many buyers haven't had successful and rewarding home buying experiences—just that doing so often means making an extra effort and taking helpful steps to make an offer the most competitive that it can be. With that in mind, let's take a look at a few helpful tips for buyers in a seller's market:
Plan ahead with mortgage pre-approval: While there are certainly a wide variety of strategies that real estate agents and financial advisors may recommend, and while those strategies might vary depending upon the buyer and the circumstances of a particular market, one thing almost all experts agree on is that obtaining a mortgage preapproval is a smart decision. A mortgage preapproval is an ideal way to reassure sellers that a reputable lender has verified your credit and approved your buying power up to a certain limit. If you're caught in a bidding war with another potential buyer, having preapproval establishing that you are ready, willing, and able to buy just might give you the advantage you need in a competitive market.
Be willing to look under budget so you can bid higher: In this highly competitive market, many home buyers find themselves in a situation where they are in a bidding war with another—or even several other—buyers. In that situation, you may find yourself having to make an offer at, or even in many cases, above, the asking price. This means that you may want to adjust your budget—and bidding—accordingly. Choosing to make an offer on a home that has an asking price that is already at the top of your budget may mean that you simply don't have much wiggle room when it comes to making an offer over that price. Choosing a home slightly under the top of your budget means you'll have more flexibility to make a bid that is more competitive and likely to be accepted.
Consider offering non-price-oriented incentives: Without question, making a highly competitive offer is going to be the key to increasing your chances of having that offer accepted. It's important to remember that there is more to an offer than just price, however. Buyers may want to consider increasing the appeal of an offer by supplementing it with other incentives beyond just the dollar amount itself. Examples of such incentives might include things like foregoing the seller-paid home warranty that is often offered as part of the process, offering a shorter closing period, not making the purchase contingent upon the sale of a currently-owned home, or other such incentives. Doing so may give you the edge you need to have your offer selected over other competitive bids.
Retain the right real estate agent: Often, for LGBTQ buyers, especially in a competitive market, this piece of the puzzle is particularly important. In many, although certainly not all, cases LGBTQ buyers are drawn to specific areas of a city or community where other LGBTQ individuals live. That means that in a market where inventory is already limited and going quickly, there can be even fewer homes available upon which to bid. When that is the case, you will need a real estate agent who knows the community that you're interested in, and who can quickly help you identify and take action toward making offers on homes that fit your needs. Having the right agent can make all the difference between a smooth and successful home-buying experience, and a stressful one
Jeff Hammerberg (he/him/his) is the Founding CEO of Hammerberg & Associates, Inc. Reach him at 303-378-5526, [email protected] or GayRealEstate.com
Help, I'm under contract!  They accepted my offer?!
Buyer and seller need to work as a team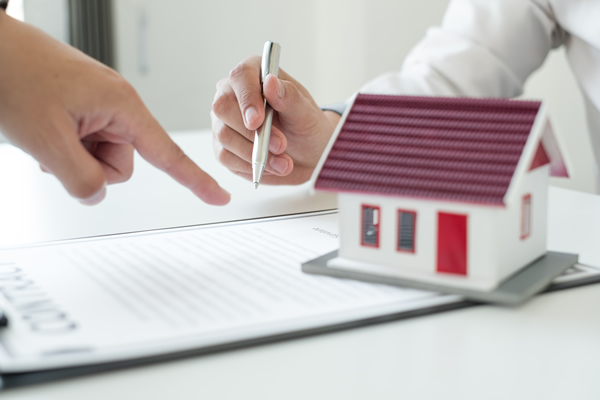 What are the most common questions real estate agents, title companies and lenders get once a client is under contract? Well, luckily on my team we send out a next steps letter to all of our clients once an offer has been accepted and this helps them to know what to do the first week, the second week, and in any subsequent weeks before the settlement.
For example, the letter will go out and say, "Make sure to get your EMD check to the title company in the agreed upon amount of time." The EMD is your earnest money deposit, and most contracts have a buyer write a check for several thousands of dollars that will go the title company as sort of a "security deposit" on a contract that later gets applied to the buyers' closing costs.
The letter will also instruct a buyer to contact their lender and confirm with them that they are under contract and to get the contract over to the lender so they can start preparing the loan and order the appraisal. The letter also states that later in the process the buyer will get the wiring instructions from the title company where settlement will be held for the down payment money. If there is to be a home inspection, we will also get that scheduled, usually in the first week after going under contract also.
If selling, the letter is a different one with information about moving companies and getting any staging out of the listing. Both parties will receive instructions on how to change the utilities from the seller to the buyer the week of settlement. The title company will also follow up with the buyers and sellers to get any needed info. They will ask any questions necessary to possibly help the buyer to get any deductions or credits they might qualify for that could lower their closing costs. A good lender will do this also.
What each buyer and seller needs is good teamwork to make the dream work whenever a house is changing hands and a large transaction is going to be handled. For more information, you can contact me to attend my next Homebuyer's Seminar on Oct. 12 in the evening, which will be on Zoom.
Joseph Hudson is a Realtor at the Rutstein Group of Compass. Reach him at 703-587-0597 or at [email protected].
Jenn Smira Team fighting to make world a better place
Join us in the fight against cancer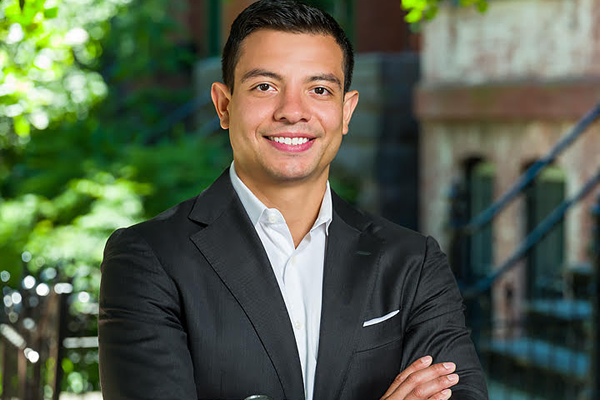 At The Jenn Smira Team, we don't just talk about making the world a better place, we fight to make it happen — literally. Case in point: this fall, Elvin Merlo (one of our very own agents) has been selected to fight in the Haymakers for Hope Beltway Brawl. What does that mean, exactly? On Nov. 4, Elvin will compete in a three-round amateur boxing match to raise money for cancer research. Read on to learn more about Elvin's fight and the cause that compelled him to step into the ring.
A little bit about H4H: Haymakers for Hope is a 501(c)(3) charity organization that gives all of us the opportunity to fight back against cancer. The organization helps others like Elvin train for — and compete in — a sanctioned charity boxing event to raise funds for cancer research, care, awareness, and survivorship. To prepare for each event, they combine the efforts of local boxing gyms and volunteers, and match each contestant up with someone of a similar experience level (even if that experience level is "none").
The H4H History: In 2009, H4H founders Andrew Myerson and Julie Anne Kelly participated in the New York City Golden Gloves, one of the most highly regarded amateur boxing tournaments in the U.S. After the lights went down, they realized that something was missing, and decided then and there to channel their fighting spirit to raise money for cancer research instead. This planted the seeds for Haymakers for Hope. Today, H4H gives people just like you the once-in-a-lifetime opportunity to compete in their first-ever sanctioned boxing event while supporting a worthy cause at the same time. The experience is impactful, challenging, and life changing, and the march toward a cure continues long after the last match of the night.
Why Elvin Fights: Elvin fights for David Black, his dear friend who recently passed away after a nearly seven-year battle with brain cancer. He was only 33 years old and left behind his wife, Jen, and two beautiful children.
While it's nearly impossible to capture John in just a few words, the ones that might do it best are perhaps: "I want to be like John when I grow up." It's a phrase that his father, John Sr., could often be overheard saying and a sentiment the rest of his family would all be quick to echo.
John was a force. He loved his family and friends above all else and radiated a quiet resolve that comforted those around him. He faced adversity with unflappable courage and never missed an opportunity to elicit a smile with his wry sense of humor, no matter the hardship he faced.
John truly embodied the warrior spirit, which is why Elvin knew there was only one way to honor him: to fight. That's why on Nov. 4, he'll step into the boxing ring and join 27 other fighters for a three-round sanctioned boxing event while raising money for cancer research, care, awareness, and survivorship.
Fundraising Specifics: Elvin is raising money for Dr. John Laterra's research at John's Hopkins Kimmel Cancer Center. Dr. Laterra oversaw John's treatment, and is internationally recognized for his clinical expertise and research on the mechanisms of brain tumor malignancy.
Compass Cares empowers agents and employees alike to support meaningful causes right where it counts most: at home. Compass has already pledged $15,000 to support Elvin in his fight against cancer.
Will you join the fight? Visit haymakersforhope.org to make your donation today.
Jenn Smira is a Realtor and executive vice president at the Jenn Smira Team. Reach her at 202-340-7675 or via jennsmira.com.