Tribeca fest yields must-see queer documentaries
Compelling films on Leonard Bernstein, Marin Alsop among top fare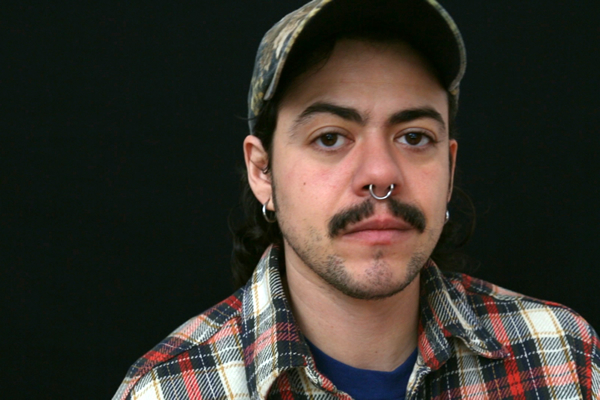 If you're a film fanatic, chances are pretty good you are already aware that the Tribeca Film Festival took place this month.
One of the most prestigious events on the festival circuit, this New York City cinematic staple was founded in 2002 by Robert De Niro, Jane Rosenthal, and Craig Hatkoff, as a means of revitalizing the economic and cultural landscape of lower Manhattan in the wake of the Sept. 11 terrorist attacks. It's become a mainstay of the city's annual calendar, providing a high-profile platform that has brought visibility to hundreds of independent and international films – as well as to the artists who made them – across the 20 years since its inception.
Although Tribeca is not an LGBTQ+ film festival, it's always been inclusive of LGBTQ+ films – after all, it is held in the middle of Pride month. The 20th anniversary edition, which was held June 9-20 and featured both virtual and in-person screenings, offered a particularly impressive crop, especially among the documentary lineup. That means fans of queer docs will surely be keeping an eye out for them as they make their way into general release over the next few months.
Not to worry, the Blade has you covered. Here's a sampling of some of the titles included among the LGBTQ+ themed documentary features that premiered during the festival. There are no official release dates yet – but with the Tribeca pedigree behind them, these enticing gems are sure to be heading to your screens very soon.
"BERNSTEIN'S WALL"
Leonard Bernstein was one of the greatest classical music figures of the 20th century, the child of a Russian Jewish immigrant who rose to become not only conductor of the New York Philharmonic but a respected composer in his own right, a kind of musical ambassador who became a household name by educating millions of viewers about symphonic music on TV. He was also a gay man. In this documentary from filmmaker Douglas Tirola, we are given a comprehensive look at a life lived both in and out of the concert hall and intertwined with key historical moments. Illuminated by a rich trove of interviews, television appearances, home movie footage, photos, and letters, the film covers musical triumphs like "West Side Story" but also documents Bernstein's pushing-the-edge activism, such as his protesting of the Vietnam War and his support of the Black Panthers. It also delves into the complexities of his personal life, exploring his fraught relationship with his father, his marriage and family life, and his struggles to find peace with his sexuality. The result is an enlightening portrait of a beloved American icon as both an accomplished musical artist and an important public figure during one of the most tumultuous eras in American culture.
"BUILDING A BRIDGE"
Prompted by the apparent apathy of his peers in the wake of 2016's horrific Pulse nightclub shooting in Orlando, New York-based priest, author, and journalist Father James Martin wrote a book. After it was published, "Building a Bridge: How the Catholic Church and LGBT Community Can Enter into a Relationship of Respect, Compassion, and Sensitivity" led to appearances on outlets from Colbert to Fox News, and he became something of a celebrity – but though he may have been lauded by many for the acceptance espoused in his views, he was also denounced as a heretic by many others. This documentary, directed by Evan Mascagni and Shannon Post (and executive-produced by notable Catholic Martin Scorsese) follows the "outspoken but good-humored" priest as he speaks before packed houses, faces protesters, consoles queer youth and their struggling parents, and makes a journey to Rome. After this year's March 15 Vatican statement barring priests from blessing same-sex unions, this one seems particularly timely.
"THE CONDUCTOR"
Internationally renowned conductor Marin Alsop has smashed a lot of glass ceilings. She was the first woman to serve as music director of the Baltimore Symphony Orchestra, the São Paulo Symphony Orchestra, and the Vienna Radio Symphony Orchestra, rising to the top of a profession that had always been dominated by men. Director Bernadette Wegenstein charts that rise in this "exhilarating" documentary, filmed with "unprecedented access" to its subject and a "backstage pass" to her world, by telling the openly lesbian Alsop's story through a combination of interviews and shared moments, encounters with musical "cognoscenti," previously unseen archival footage with her mentor Leonard Bernstein (yes, him again), and scenes of her teaching a next wave of young conductors who, like her, were being excluded from the classical music canon. The articulate Alsop is a charismatic protagonist, and her story makes for an inspiring and triumphant film about overcoming discrimination – and about pursuing your talent, against all odds.
"NORTH BY CURRENT"
A complex, experimental-leaning documentary from filmmaker Angelo Madsen Minax, this meditation on "the relationships between mothers and children, truths and myths, losses and gains" began to take shape when Minax returned to his rural Michigan hometown in the wake of his young niece's death to make a film about the family's wrongful persecution. Before long, he found himself expanding his scope to explore a web of themes of generational addiction, fervent Christianity, and trans embodiment – all while participating in the evolving dynamic of a family trying to repair itself. Finally, the filmmaker turned the camera toward himself. The resulting film is a deeply personal meditation on identity, familial roles and responsibilities, and the challenges of learning to accept one another.
"NO STRAIGHT LINES: THE RISE OF QUEER COMICS"
Adapted from Justin Hall's anthology of the same name, this fun documentary spotlights five LGBTQ+ comic book artists – Alison Bechdel ("Fun Home"), Jennifer Camper ("Rude Girls and Dangerous Women"), Howard Cruse ("Gay Comix"), Rupert Kinnard ("B.B. And The Diva") and Mary Wings ("Come Out Comix") while showcasing the evolution of the comic book side by side with the history of the LGBTQ+ rights movement. This celebratory film from director Vivian Kleiman blends art, comedy and politics to entertain while also schooling audiences about some important milestones of queer representation and the challenges faced by the community along the way.
"PRAY AWAY"
From director Kristine Stolakis comes this provocative documentary about Exodus International, an organization that was started in the 1970s by five men who were struggling with being gay in their Evangelical church. Organized as a Bible study group to help people "leave the homosexual lifestyle," it grew to become the largest and most controversial conversion therapy organization in the world. In this frank exposé, Stolakis introduces us people like self-identified "ex-trans" Jeffrey, who says "I lived transgender, but I left it all to follow Jesus," and Julie, who spent a decade going through intensive counseling to "become straight" – but also to former leaders in the conversion therapy movement who have now embraced their sexuality, coming out as LGBTQ themselves and disavowing the movement they helped to start. This one will be coming to Netflix in August.
'Everything Everywhere' does the multiverse right
Quirky film boosted by Jamie Lee Curtis's 'feud' with Marvel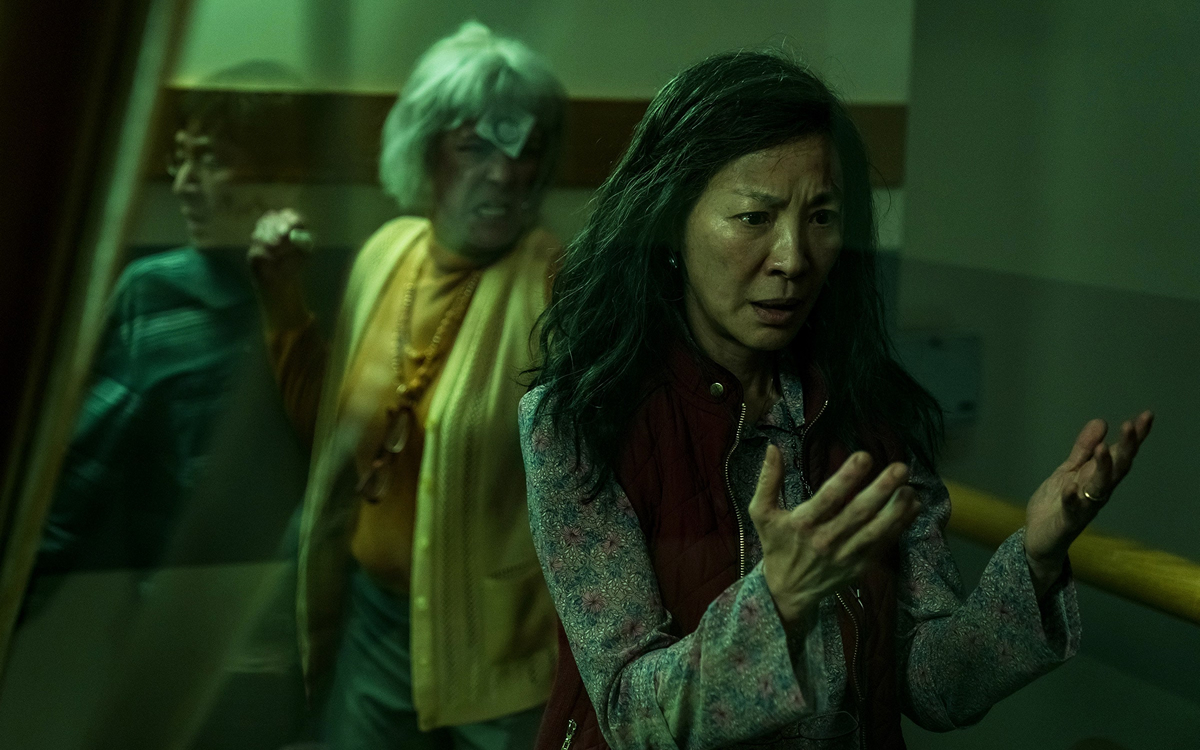 Last weekend, the Marvel Studios blockbuster machine unleashed its latest piece of cinematic eye-and-brain candy, "Dr. Strange and the Multiverse of Madness," in which the titular hero traverses multiple versions of reality to save the universe from chaos and destruction.
Marvel, of course, didn't invent the concept of the "multiverse" – in fact, they're not even the first ones to release a movie about it this year; another multiverse film beat "Dr. Strange" into theaters by nearly six weeks – and it's been enjoying a slow, word-of-mouth-fueled juggernaut of box office success ever since.
That movie, a genre-bending indie production titled "Everything Everywhere All at Once," caused a bemusing stir on social media last week, when Jamie Lee Curtis (one of its stars) launched a tongue-in-cheek feud with "Dr. Strange" in a string of Instagram posts. It was all in fun, but one couldn't help recognizing a sense of authentic pride when she teased, among other things, that her film "out marvels any Marvel movie they put out there."
Perspective is everything, of course, but she's not wrong. While Marvel fans will undoubtedly find "Dr. Strange" a satisfying trip into the multiverse and back, the rest of us would do well to seek out "Everything Everywhere All at Once" while it's still on the big screen – and yes, that even applies to people who couldn't care less about any universe but this one.
Conceived, written and directed by Dan Kwan and Daniel Scheinert (collectively known as "Daniels" since their early career directing music videos), it's a fast-paced wild ride that begins in one of the most mundane realities imaginable – the life of a middle-aged Chinese-American immigrant named Evelyn (Michelle Yeoh), who operates a laundromat with her mild-mannered husband Waymond (Ke Huy Quan), endures strained relationships with her elderly father Gong Gong (James Hong) and her lesbian Gen Z daughter Joy (Stephanie Hsu), and faces a tax audit – conducted by a humorless and hostile IRS agent (Curtis) – which could bankrupt the family business. This stressful quotidian mix is suddenly disrupted when a visitor appears, claiming to be from another universe, and tells her that a powerful evil being has undertaken a sinister plot that threatens to destroy not just his universe and her universe, but all the universes. Further, he informs her that she is the only person in ANY universe who has a chance of defeating this malevolent force in battle. Needless to say, she is hesitant to believe him – but it's not long before she is leaping from timeline to timeline as an unlikely inter-dimensional warrior on a mission to save existence itself from annihilation.
At the risk of making a spoiler-ish statement, that mission turns out to be as absurd as it is apocalyptic. The Daniels' film – which had been baking in their heads since 2010 – has no desire to ply its audiences with high-tech wizard battles in outer space or any of the other tropes of the sci-fi adventures it simultaneously spoofs and salutes; instead, it draws on a long tradition of existentialist thinking – something that, for obvious reasons, goes hand-in-hand with stories about existing in a reality full of infinite possibilities that all lead to oblivion – to accentuate the ridiculous. One of the worlds we visit, for example, is populated by human beings who have hot dogs for fingers, and that's just the most blatant of the many delicious absurdities the film serves up. It makes for a lot of laughs, but it nevertheless sets us to ponder the implications of infinite possibility we concoct within our own imaginations.
To that end, "Everything" balances its quirky, surrealist humor by showing us a few more plausible universes, as well. To gain the skills necessary to defeat her nemesis, Evelyn must visit other versions of her life; she experiences herself as a movie star in martial arts films, or a skilled hibachi chef, or a world-class opera singer, and visiting these realities drives home the point that one small decision – like choosing whether to marry someone or not – can divert our path toward a vastly different lifetime. We see the power of the past to shape our future, for better or for worse, through empowerment or regret, and the power in ourselves to change a multitude of worlds with a single choice. Inevitably, too, we see the nihilistic despair that comes of recognizing one's insignificance in the face of a vast and seemingly uncaring universe; what's the point of living in a world of infinite potential outcomes if none of those outcomes matter?
If that all sounds a little too philosophical for your tastes, don't worry; Kwan and Scheinert pull off the rare feat of encompassing these speculative issues within a story that is not only relatable, but wildly entertaining – and a lot of it has to do with the cast of avengers they've assembled.
First and foremost is Yeoh, whose status as a martial arts screen icon is just one of the strengths she brings to the table; her performance is a career-topping triumph in which she commits to making the beleaguered, unremarkable Evelyn palpably and painfully human even when immersed in the most outrageous of circumstances, and in the process gives us the kick-ass heroine for the ages we never knew we needed. As her put-upon husband, Quan is an invaluable asset; the former child actor (who appeared in "Indiana Jones and the Temple of Doom" and "The Goonies" before moving behind the camera for a career as a sought-after stunt coordinator) brings his own history to the mix, too, and brings us an entire array of Waymonds, all manifesting different flavors of his irresistible underdog charm. Hsu contains multitudes as Joy – no spoilers, but her troubled relationship with her mom is not limited to this universe – and screen veteran Hong is full of surprises as Gong Gong. Finally, Curtis uses the various iterations of her frumpy tax accountant to turn her supporting role into a scene-stealing audience favorite.
The fun these performers clearly have with their roles goes a long way toward keeping things light, no small accomplishment in a brainy cinematic excursion like this one. More importantly, they seem to fully understand and embrace what this madcap sci-fi comedy caper is really all about – and that makes all the difference, because "Everything Everywhere All at Once" may be an action-packed adventure dealing in the same epic conceptual scale as "Dr. Strange," but it's less concerned with titanic battles and cosmic catastrophes than it is with the very small, very ordinary concerns of everyday human life. Sure, it exploits the multiverse as a plot device to enable its imaginative and far-fetched flights of fancy, and it does so with relish, but it ultimately uses it to remind us – gently, and without laying it on too thick – that we have the power to change our reality with every choice we make.
The fact that it delivers that message in a story that puts Asian and queer characters front-and-center is just another great reason to call this disarmingly oddball movie the brightest gem of the season.
Well, that and the hot dog fingers.
Hulu's joyful 'Crush'
New film solidifies 2022's status as banner year for queer representation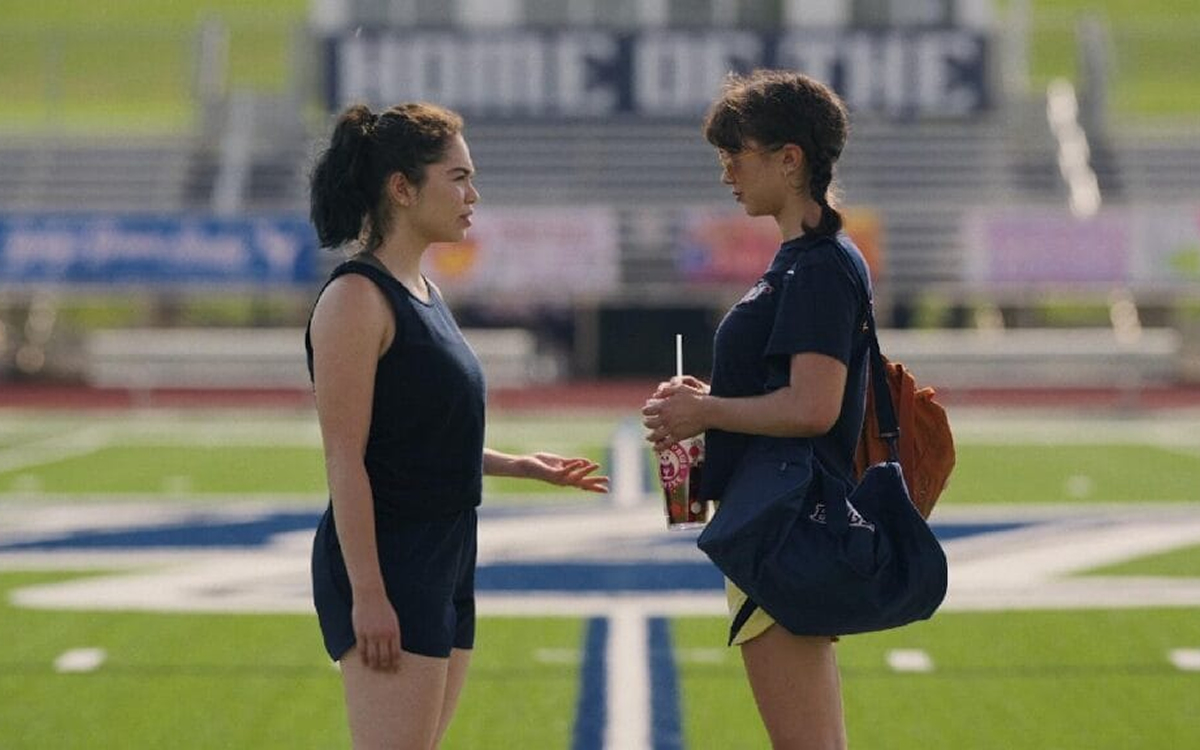 It's only May, and already 2022 is shaping up to be one of the queerest years on record when it comes to film.
It's certainly a breath of fresh air, particularly in a cultural environment marked by increased and aggressive anti-LGBTQ sentiment from the eternally bigoted social and religious conservatives of the extreme right, and while it's impossible to ignore (and unwise to disregard) their rhetoric and their thinly veiled authoritarian attempts to legislate us out of existence, we have every right to take a moment to enjoy the fact that we live in a time when queer lives and queer stories can grace our screens without portraying us as victims, villains, freaks, degenerates or worse.
What's even more gratifying – and definitely a step in the right direction – is the increased diversity on display in these queer stories. Where once most of us had to settle for mostly seeing gay men (usually white) as stand-ins for our entire community, we're now getting a growing number of movies that place the focus on the other colors of our rainbow, and it's a welcome reminder of the beauty that exists in acknowledging and accepting the experiences of everyone.
Consider, for instance, "Crush," Hulu's newest entry to the LGBTQ teen romance genre, which started streaming on April 29, and puts a lesbian love story in the spotlight.
It's true that, in an era before LGBTQ characters could be brought to the screen with the freedom and genuine lived experience that makes today's queer movies feel so authentic, women in love – or at least, in lust – with each other were often seen as "acceptable" in mainstream cinema. While we had lesbian stories, however, those stories were almost always told by men, and straight men at that, leaving us with romanticized (or more accurately, fetishized) depictions that were hopelessly tainted by the male gaze. While movies like "Basic Instinct" and "Bound" may have been successful films that brought queer women into the public eye, they can scarcely be said to have presented a positive or even relatable image in which any real-life lesbian viewers might be able to recognize themselves.
Nothing could be further than the case in "Crush," a film with the advantage of having actual women building it from the ground up. Directed by Sammi Cohen (making her feature directorial debut) from a screenplay by Kirsten King and Casey Rackham, it's the story of Paige (Rowan Blanchard), a freshly out high-schooler with a passion and a talent for art. Though she has no interest in sports, she impulsively joins the school's track team in a bid to get closer to the beautiful and popular Gabriela (Isabella Ferreira), the team's co-captain, on whom she has harbored a longtime crush. She knows nothing about track, however, so the team's coach (Aasif Mandvi) assigns her to Gabriela's twin sister AJ ( Auliʻi Cravalho) for training. As their friendship grows, she begins to develop unexpected feelings – a situation complicated by the threat of potential suspension over mistaken accusations of vandalism due to a wave of anonymous graffiti art that has been appearing all over the campus. Desperate to find the real culprit, Paige enlists AJ to help solve the mystery and clear her name, and soon finds herself facing a dilemma over which of the two sisters she really wants to pursue.
Written by King and Rackham with the deliberate intention of capturing the joy of growing up queer rather than usual turmoil and trauma that accompanies so many LGBTQ coming-of age stories, the pair were inspired by their own life experiences. Cohen, drawn to the project for similar reasons, directs the film with an eye toward bringing that all-too-rare positivity to the screen, and the result is an upbeat, infectiously happy tale of young love that should, as a perhaps ironic consequence, be eminently relatable to a mainstream (i.e. non-queer) audience, too. Yes, there is some drama – choosing between multiple crushes is hard, after all, and the threat of punishment over something you didn't do is enough to turn any teenage life into a Hitchcockian suspense – but none of it ever seems to dim the brightness that shines straight from the movie's proud heart.
Equal share of credit for that irresistible optimism is due to the authenticity of a young cast that seems, above all, to be having a lot of fun; Blanchard and Cravalho establish a charming chemistry from their first moments together onscreen, which keeps us rooting for the inevitable outcome even when they can't yet see it, and Ferreira plays against the stereotype of the "popular girl" to create a gracious, genuinely lovely persona that makes it easy to see why anyone would have a crush on her. Tyler Alvarez and Teala Dunn, as a couple who are Paige's best friends and sidekicks, are engaging and well-drawn enough to keep them from being simply a token "straight couple," and Megan Mullally proves once more why she's not only a queer icon but a national treasure as Paige's libido-driven mother, ravenously pursuing her daughter's track coach in an amusing reversal of pursuer/pursued gender roles that will keep the grown-ups chuckling, too.
That's fortunate, because "Crush," like many comedies aimed at teens, sidelines its adult characters and relies on them mostly for comic relief, and while younger viewers may be engrossed, the movie admittedly eschews sophisticated nuance in exploring the emotional ups and downs of its romantic triangle. Likewise, in choosing to set this lesbian love story in an environment where queerness is normalized and acceptance is seemingly universal, it provides a welcome template for the world we want to see (not to mention the invaluable contribution of giving young LGBTQ+ people the positive representation they so desperately need), the non-existence of homophobia it presents will inevitably be a bit beyond the capacity of some adult viewers to willingly suspend their disbelief.
"Crush" is a movie that is determined to MAKE us believe, however, and to show us what life could be like for our children if we did. Thanks to its unmistakable sincerity and unshakable good will, it goes a long way toward succeeding.
'Firebird' soars with tale of love during Cold War
A timely film exploring anti-LGBTQ oppression in Russia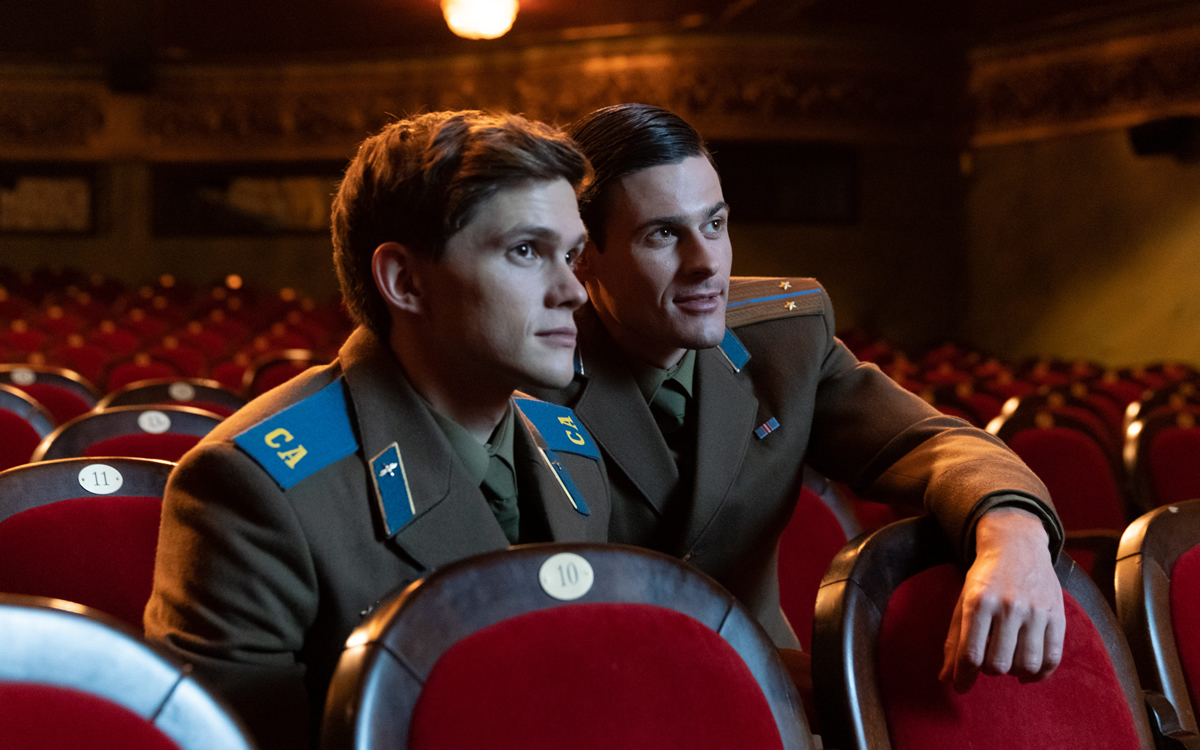 Once in a while, current events and the release of a particular movie seem to coincide as if by fate. "Casablanca," for instance, considered by its studio to be an unremarkable melodrama with limited box office appeal, was rushed into an early release to capitalize on the Allied invasion of North Africa, which took place in late 1942. The rest, of course, is history.
A similar twist of fateful timing surrounds "Firebird," a UK-made gay romance set on a Soviet air base during the Cold War, as it goes into its official U.S. theatrical release on April 29. Based on a memoir by Sergey Fetisov, it's a true story that not only resonates with the oppressive state of LGBTQ rights in modern-day Russia – a key factor in why the film was made in the first place – but that may pique the interest of American moviegoers thanks to the ongoing Russian invasion of Ukraine.
"Firebird" – co-adapted for the screen by Estonian-born filmmaker Peeter Rebane and British actor Tom Prior, who direct and star, respectively – begins in the late 1970s as Sergey (Prior), a private in the Soviet Air Force with dreams of going to Moscow and becoming an actor, is eagerly counting down the days until the end of his military service. His life is suddenly changed irrevocably with the arrival of Roman (Oleg Zagorodinii), an ace fighter pilot newly stationed to the base; handsome, cultured, and approachable, the new officer immediately draws the attention of both Sergey and his close friend Luisa (Diana Pozharskaya), the Base Commander's secretary – but it is with Sergey that he makes the deeper connection, and the two quickly become lovers.
Communist prohibitions against homosexuality are severe, however, especially for men in uniform, and even Ramon's position of privilege is not enough to shield them from the ever-watchful eyes of their superiors. With his career and his freedom on the line, Roman initially breaks things off with Sergey, and even enters a sham marriage with the oblivious Luisa. But the love between them proves too strong to resist, and their star-crossed affair endures for years – despite the grim consequences they face should they be found out.
Tales of oppression such as this have never been in short supply in queer cinema. After all, movies, like any art, are an expression of real life, and therefore the unavoidable specter of the closet has loomed large over LGBTQ movies over the years. As a result, there are quite a few viewers out there who feel as if they have seen more than enough homophobia and heartbreak on their screens to last a lifetime. For such individuals, a movie like "Firebird" might be a hard sell.
Still, nostalgia is a powerful force, capable of bathing the past in a warm glow that softens harsh realities while making our happy memories even happier than we remember, and Rebane's movie uses it to great advantage. The director infuses his lovingly recreated period setting not only with an eye-catching attention to detail, but with a lush and picturesque atmosphere that stimulates our fondest memories – or fantasies – as much as it does our appreciation for the retro Eastern Bloc aesthetic. The central romance stokes our idealized scenarios of illicit love at first sight, capturing that breathless blend of tenderness and red-hot sexual chemistry as well as the thrilling fear of discovery that somehow makes being together even more irresistible; we are plied, by scenes of furtive after-hours love-making and idyllic, sun-soaked scenes trysts by the sea, into believing that these handsome young lovers will somehow make it all work out.
The impossibility of their situation, of course, catches up to them eventually, and though the homophobia that surrounds them has been inescapable all along, it's at this point the movie truly begins to explore its more subtle effects. Fear of it hangs over their relationship, and its poison spreads like a virus to anyone who becomes entangled in their life together; one of the film's most powerful touches is the compassion it affords for Luisa, who may be an unknowing participant in the forced charade of their life together, but who suffers for it, nonetheless. It's an all-too-rare reminder that repressive homophobia ruins heterosexual lives, too.
Indeed, compassion lies at the heart of "Firebird" and keeps it from being just another pretty-but-bittersweet gay love story from a bygone era. Rebane has said he was inspired to make the film by the resurgence of attacks against "basic human rights, equality and freedom" around the world, and particularly by the discrimination and repression experienced in many countries by LGBTQ individuals and families. In telling the real-life story of Sergey (who died in 2017, shortly after participating in extensive interviews with the filmmakers), he hoped to "foster more respect for one universal human right: to love and be loved."
Now, with Russia's aggression in Ukraine dominating world headlines, Rebane has reasserted his film's purpose as a vehicle for raising awareness about the country's "long history of persecuting LGBTQIA+ people and any of those voicing dissent to their authoritarian regime" by teaming with global advocacy group All Out, in support of their work in aiding queer refugees from Ukraine and fostering "meaningful dialogue" about Russia's anti-LGBTQ policies.
Still, activist sentiment aside, "Firebird" is not political, but rather emphasizes the determination of a same-sex couple to exist, to survive despite suffering even within the most repressive of societies. In accomplishing that, it keeps its focus more on matters of the heart than on matters of state, something facilitated by its skillful cast – particularly Prior, whose appeal as Sergey runs far deeper than his youthful looks, and whose performance wears its heart on its sleeve without ever feeling overtly sentimental.
It's perhaps because of this as much as its period setting that "Firebird" feels a bit like a throwback to a bygone era. Awash in stylish nostalgia, it seems like something seen from a distance, more felt than lived, more dreamed than experienced. That's not a bad thing; it's an aura that lends a calming effect, cushioning the emotional blows we know are sure to come, and gives the movie a sense of emotional balance that prevents it from becoming a tearjerker. At the same time, it also brings a sort of perfunctory quality to the events of the story, as though we are watching a carefully arranged row of dominoes fall, which occasionally threatens to undermine the impact of the draconian cultural oppression faced by its characters by reducing it to a mere plot device.
Nevertheless, it's appropriate enough for a queer love story to feel a bit like a campy Hollywood classic, even when it has a political conscience. "Casablanca" raised awareness for the plight of refugees fleeing war-torn Europe, but it gave us Rick and Ilsa, too; and while it's perhaps unlikely that "Firebird" will achieve the same status as that venerable masterpiece, its noble intentions and its unapologetic belief in love make it more than deserving of your attention.