Cameroon group works to protect, empower LGBTQ community
Working For Our Wellbeing operates throughout country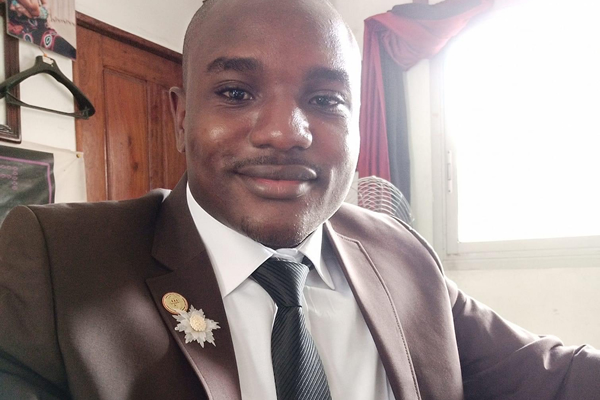 Nkwain Hamlet is the president and executive director of of Working For Our Wellbeing, an LGBTQ advocacy organization in Douala, Cameroon's bustling economic capital, that works toward providing queer Cameroonians with access to safety and a chance to live confident, fully self-actualized lives in a society that is nothing but vilely queerphobic. Hamlet recently spoke with the Washington Blade about his LGBTQ advocacy and future representation in the country's government.
"Cameroon, at all stages, is in a transition point. Whether it's the presidency, ministerial roles, or different members of parliament, or even the Senate. We even have one of the oldest members of parliament in Africa," he says about the possibility of an LGBTQ politician emerging in the country. "So, I think that in upcoming years, it will be a moment!"
Pushing Cameroon towards acceptance
Cameroon, like many African countries, has a culture of queerphobia that colonialism brought. Before Germany, and later France and the U.K, seized Cameroonian land and resources — wiping away any sense of freedom, agency and culture that existed in opposition to eurocentrism — queerness in what is now Cameroon was the norm.
Native Cameroonians practiced homoeroticism, with men being allowed to have consensual sex with other men. Women could also marry other women and establish same-sex households.
"Among the Pangwe people of present-day Cameroon and Gabon, homosexual intercourse was practiced between males of all ages," reports Bernadine Evaristo for The Guardian. 
Nankiti Nofuru for the Global Press Journal also reports about the Balong ethnic group.
"The Balong tradition allows women to marry to other women in cases where women are barren or have no children. Even women who want additional children but are unable to conceive them may marry other women," reported Nofaru
So, for Hamlet, whose goal is to advocate for all queer people in Cameroon by affording them the space to confidently inhabit their queerness, one of his organization's focal points is to participate in politics and make queerness a national conversation that will encourage the government to establish wholly-protected human rights for LGBTQ individuals.
"We currently don't have any representation at the parliamentary level," says Hamlet. "And because of this, we want to make sure that [LGBTQ people] are reflected and have role models in [this country's] political positions."
Cameroon's future elections are on Hamlet's mind, and he has famliarized himself with conversations surrounding the necessity to make sure that queer people are not only acknowledged in politics, but involved in decision-making processes. He emphasizes that there is a need for someone queer to step out, penetrate the politics scene and engage with the government.
Carrying this out, however, does not come without its hindrances. Hamlet recognizes one has to negotiate two realities in order to be a successful out LGBTQ politician in a predominantly queerphobic Cameroon.
"[To be a politician], you have to come out and embrace the political question of who is for you and who isn't. And also, you have to think about who will support your candidacy and political agenda financially," says Hamlet.
He notes that financial support can exist through entrepreneurs and other influential figures who support the LGBTQ movement. Attaining it can nevertheless be exacting as many of them fear the public backlash that ensues after standing in favor of what Cameroonian nationals consider controversial identity issues.
"[Entrepreneurs] may not want to give their position regarding identity issues, and because of the backlash, you see them deleting their messages whether on Twitter or Facebook. So, you just have to identify who these people are and know that they're open-minded and [will work in your favor]," says Hamlet.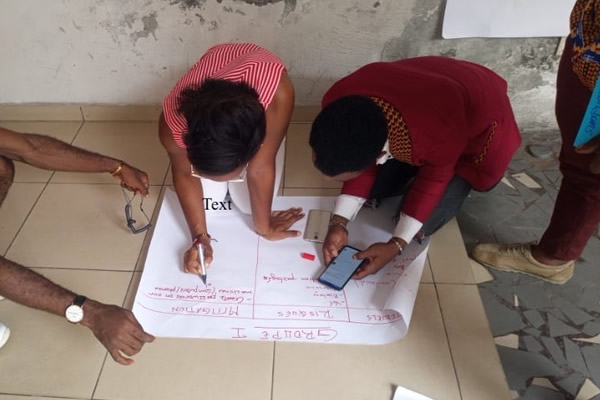 Making sure no one is left behind
Cameroon for years has been embroiled in the Anglophone Crisis, a civil war that stems from a conflict between Anglophone and Francophone Cameroonians, and their fight to maintain their respective colonial legacies, especially with regards to law and education.
BBC reports eight out of Cameroon's 10 semi-autonomous administrative regions are Francophone, while the other two are Anglophone. English-speaking Cameroonians consequently face discrmination because they are excluded from lucrative employment opportunities and a chance at significant political representation as "government documents are often only published in French, even though English is also an official language." Cameroon's education system is also Francophone-centric, and it has created disparities because English-speaking areas are subjected to French standards, even though they inherited the British education system.
Reuters reports the Anglophone Crisis as recently as 2020 has killed approximately 3,500 people. The violence has displaced 700,000 people from their homes as English-speaking groups fight to break away from the predominantly French-speaking government.
The crisis has quickly become an LGBTQ human rights issue for Hamlet and Working For Our Wellbeing because a queer population exists in the two Anglophone regions: Northwest and Southwest. Hamlet describes the situation as "catastrophic" when speaking about how the conflict has affected his organization's work.
"A lot of the work we do involves educating heterosexual people in the Francophone zones on tolerance and acceptance. Now that this conflict exists, our work becomes challenging because we are not able to reach the Anglophone zones as effectively as we are able to reach the Francophone zones," says Hamlet.
He also notes LGBTQ people in the area are "in a death trap." It therefore feels to him when he tackles national advocacy work that there is a gap because his organization is unable to reach Anglophone LGBTQ individuals without encountering diffculties.
Working For Our Wellbeing is nevertheless redefining their strategies to better equip themselves to reach out to LGBTQ Cameroonians in the country's English-speaking areas. Part of this includes the development of a stringent security plan and analyzing the day-to-day situation to ensure that Anglophone LGBTQ individuals can be fiercely advocated for without the organization facing any repercussions. The aftermath of the COVID-19 pandemic and Cameroon's general political crisis have made it imperative to advocate on behalf queer Anglophones with the utmost care and sensitivity.
Imparting hope and joy to the LGBTQ community
As this month nears the end and many countries around the world conclude their Pride celebrations, Working For Our Wellbeing's festivities are in full force, with preparations for a poetry competition fully underway. There will also be a round-table conversation that will welcome open-minded members of the general public interested in discussing and learning more about LGBTQ issues in Cameroon.
"We've been hit hard by the law, and with everything, so we want to celebrate ourselves," says Hamlet. "We are ready."
Working For Our Wellbeing after Pride will continue to do what it knows best: Caring for LGBTQ Cameroonians. Whether it's providing temporary shelter for queer people who have been rejected by their families or empowering them to be financially independent, one thing that is certain is that Hamlet and his organization will put LGBTQ Cameroonians first, normalize queerness and establish a culture akin to that which existed pre-colonialism.
Columbia University researcher helps evacuate LGBTQ Afghans
Taylor Hirschberg working with Belgian lawmaker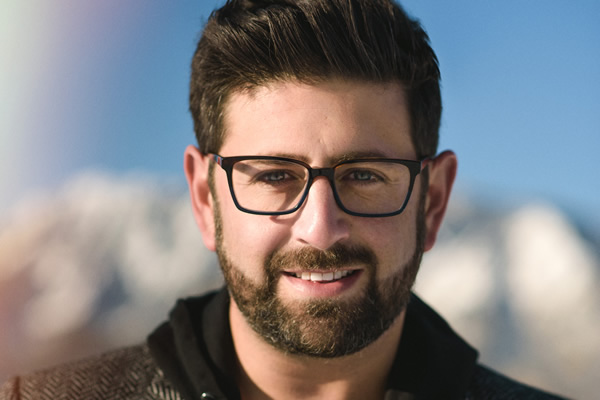 Some of the 50 human rights activists that a Columbia University researcher has helped evacuate from Afghanistan since the Taliban regained control of the country are LGBTQ.
A press release the Washington Blade received notes Taylor Hirschberg — a researcher at the Columbia Mailman School of Public Health who is also a Hearst Foundation scholar — has worked with Belgian Sen. Orry Vandewauwer to help 50 Afghan "activists leave the country."
"The refugees included those who identify as LGBTQI+ or gender non-conforming and their families," notes the press release.
The Blade has seen the list of names of the more than 100 people that Hirschberg and Vandewauwer are trying to evacuate from Afghanistan. These include the country's first female police officer, the independent U.N. expert on Afghanistan and a number of LGBTQ activists.
"There are many more human rights advocates we are still trying to get out of the country," said Hirschberg.
Hirschberg has previously worked in Afghanistan.
He and Vandewauwer were also once affiliated with Skateistan, an NGO that works with children in the Middle East and Africa. The documentary "Learning to Skateboard in a Warzone" features it.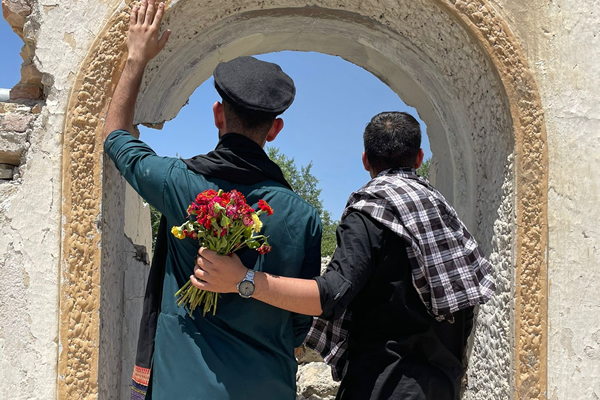 The Taliban entered Kabul, the Afghan capital on Aug. 15 and toppled then-President Ashraf Ghani's government.
A Taliban judge over the summer said the group would once again execute gay men if it were to return to power in Afghanistan.
The U.S. evacuated more than 100,000 people from the country before American troops completed their withdrawal from the country on Aug. 30. It remains unclear whether the U.S. was able to successfully evacuate LGBTQ Afghans from Kabul International Airport, but Immigration Equality earlier this month said it spoke "directly" with 50 LGBTQ Afghans before the U.S. withdrawal ended.
Secretary of State Antony Blinken on Sept. 13 during a House Foreign Affairs Committee hearing expressed concern over the fate of LGBTQ Afghans who remain in the country.
The Human Rights Campaign; Immigration Equality; the Council for Global Equality; Rainbow Railroad; the International Refugee Assistance Project and the Organization for Refuge, Asylum and Migration have called upon the Biden administration to develop a 10-point plan to protect LGBTQ Afghans that includes prioritizing "the evacuation and resettlement of vulnerable refugee populations, including LGBTQI people." Canada is thus far the only country that has specifically said it would offer refuge to LGBTQ Afghans.
Hirschberg on Monday told the Blade that he and Vandewauwer have charted an airplane to evacuate Afghans, but they have not secured a "third country" to which they can bring them.
"Currently, we are working towards a multi-country collaboration for resettlement," he said. "Our work has now expanded to include election officials and women activists, including those from the LGBTQI+ community."
Hirschberg also urged the U.S. and humanitarian organizations to do more to help evacuate LGBTQ people, human rights activists and others from Afghanistan
"I understand that this is complicated and that I do not have all the working pieces but why does the United States ignore those who helped in building their agenda in Afghanistan. The same goes for multilateral organizations," he told the Blade. "Why are neither funding charters and creating agreement with partnering states? If they are why have the not contacted the countries that we are creating collaborations with?" 
Mexicans with HIV/AIDS struggle with treatment access
Government in 2019 created new health care entity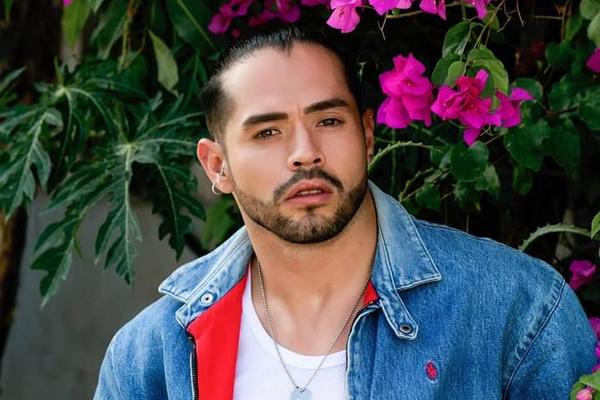 Roberto Navarro has been a dancer since he was 17. Jazz became his passion and he fell in love with classical dancing after he took many classes. And he began to teach four years later.
"I'm so happy when I teach dancing to my girls because they bring me so much joy, I feel like I help my girls to become better women, without noticing I'm some kind of a therapist," Navarro told the Washington Blade.
He discovered the discipline of dancing in heels in 2014, which made him connect and explore more with his sexuality. He did, however, suffer a lot of bullying because of it.
Navarro — a 33-year-old gay man who is originally from Sahuayo de Morelos in Michoacán state — currently owns a dance salon. Navarro said he started to become an entrepreneur, but it hasn't been easy because of the pandemic.
He was diagnosed with HIV in 2016. Navarro suffered from depression for several months after he learned his status.
"I woke up very overwhelmed in the morning thinking that I had to go to the hospital to make a long line of patients; to have blood drawn for fast screening tests," he said. "We arrived at 7 in the morning and left until 1 in the afternoon."
Navarro has been receiving treatment for almost five years, and he is still dancing.
"Subsequently, I went to my consultations every three or six months depending on my results," he stated. "By the third month I was undetectable."
Navarro started with Atripla, an antiretroviral drug he received through Mexico's Seguro Popular, and he was undetectable a month later.
A shortage of Atripla forced a change to Biktarby after President Andrés Manuel López Obrador in 2019 scrapped Seguro Popular and created the Health Institute for Wellbeing (INSABI). The pharmaceutical company Gilead has said there are many counterfeit versions of the drug on the market.
Seguro Popular in 2018 had almost 52 million beneficiaries. The National Council for the Evaluation of Social Development Policy (CONEVAL) said INSABI at the end of 2020 had more than 34 million beneficiaries.
Antiretroviral drugs have been available in Mexico since 2003, although the Mexican health system is divided into various subsystems based on where one works.
Institute of Social Security and Services for State Workers (ISSSTE)
Mexican Institute of Social Security (IMS)
INSABI (Health Institute for Wellbeing) that was previously known as the Seguro Popular
They vary in the time it takes to receive medication and the time for CD4 viral load tests. The availability of appointments with infectious disease specialists varies in each of the three public health systems.
People with INSABI will take longer to get tests and have access to doctors. It must also be recognized that everyone, in theory, has the possibility of accessing medicines, but it also depends on the states in which they live.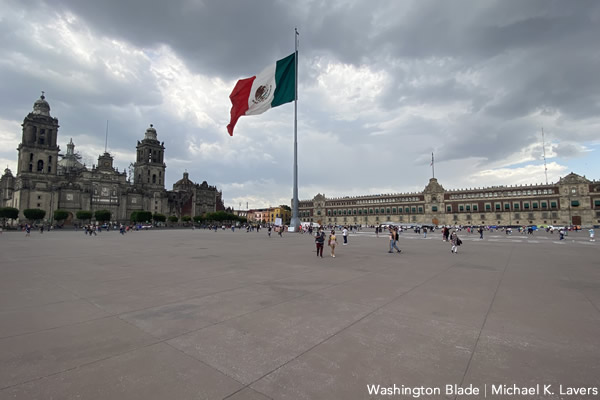 From Seguro Popular to INSABI
The number of people without access to healthcare in Mexico rose from 20 million to almost 36 million between 2018-2020. INSABI, more than a year after its creation, still does not completely cover the same amount as its predecessor.
INSABI is an independent agency through the Ministry of Health that aims to "provide and ensure the free provision of health services, medicines and other inputs associated with people without social security." The General Health Law says it was to replace Seguro Popular, which was in place from 2004-2019.
"The situation for treatment right now, it's quite complex, particularly because there have been many changes in the health department of Mexico, and this has to do with the fact that in 2003 when the Seguro Popular was established; there was an increase to comprehensive care for people living with HIV and resources for prevention strategies which are mainly handled through civil society organizations that obtained money from the government." stated Ricardo Baruch, who has worked at the International Family Planning Federation for almost 15 years.
López,, who took office in 2018, sought to eliminate Seguro Popular, which was the mechanism by which access to antiretroviral drugs were given to most people living with HIV in the states with greater vulnerability. This change was done in theory to expand access for everyone, but the opposite happened.
There is less access due to the modification of purchasing mechanisms and a huge shortage throughout the country. Baruch says this situation has caused a treatment crisis across Mexico.
"The truth is that the Seguro Popular helped me a lot to have my treatments on time, what I do not like is that there is not enough staff to attend all the patients that we are waiting for our consultations," said Erick Vasquez, a person who learned in February he is living with HIV.
Vasquez, 34, is an artist who works in Guadalajara and Playa del Carmen.
Vasquez did not have health insurance like other people through IMS. He obtained access to Seguro Popular through an organization that supports people with HIV, but he has to wait until October for his first appointment.
Vasquez, who has a very low viral load, in March began a job through which he obtained IMS. He had access to his treatments through it.
He received three months worth of Biktarvy at the end of June; one prescription for each month. He said the drug is not difficult to obtain.
"I have not had any problem with the medication, it is not difficult to get it when you are on the insurance, but there is still a long time left until October," said Vasquez.
The cost of the antiretroviral treatment in Mexico is approximately $650 per month, and one bottle has only 30 pills.
"I have not had side effects, I have not had nausea, I don't vomit, I take a pill daily, it is one every 24 hours," Vasquez said. "I feel very well and I hope very soon to be undetectable."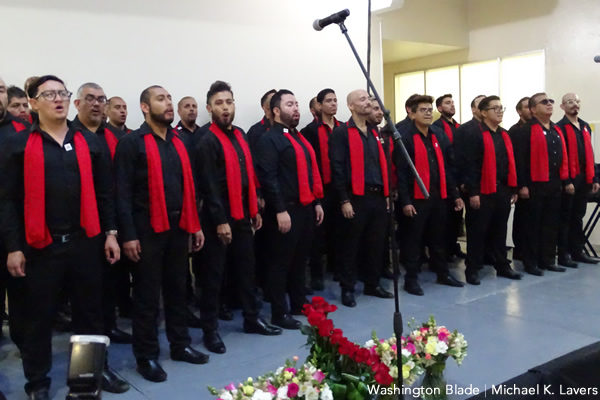 Infrastructure over health
Prevention resources were eliminated, and health resources today are used to finance the Felipe Ángeles International Airport at the Santa Lucía military base in Zumpango in Mexico state, a new refinery, the Mayan train and other major infrastructure projects. And this causes many people who want to access treatment not to receive them. It takes much
The cost of the work, including the land connected with the Mexico City International Airport and various military facilities, is set at 82,136,100,000 Mexican pesos and there are provisions to serve 19.5 million passengers the first year of operations, according to a report from the Secretariat of National Defense (SEDENA).
There are, on the other hand, far fewer HIV tests and this shortage has led to a much higher arrival of late-stage HIV cases and even AIDS in hospitals. This trend is particularly serious among transgender women and men who have sex with men.
"Here in Mexico we concentrate the HIV pandemic, and that we are at a time when this issue of shortages has not stabilized, that there is already more clarity in purchases, but it is well known that all these changes in health systems continue for a year over the years they cause the situation to be increasingly fragile and in the matter of migrants that previously there was certainty so that they could access medicines through the Seguro Popular, now there is a legal limbo for which in some states it depends: on the states, the clinic or social worker; whether or not they give you medications," said Baruch.
"If you are not a resident or a national here in Mexico, this is a matter won for people in transit seeking political asylum or who had stayed in Mexico," he added.
Migrants lack access to HIV treatment
Mexico is located between the three regions with the world's highest rates of HIV: the Caribbean, Central America, and the U.S. This has been used as a foundation for a culture of hatred against migrants, according to Siobhan McManus, a biologist, philosopher, and researcher at the Center for Interdisciplinary Research in Sciences and Humanities of the National Autonomous University of Mexico.
The lack of opportunities, violence and climate change that forces people whose livelihoods depend on agriculture to abandon their homes prompts migration from Central America.
Most migrants — LGBTQ or otherwise — experience violence once they arrive in Mexico.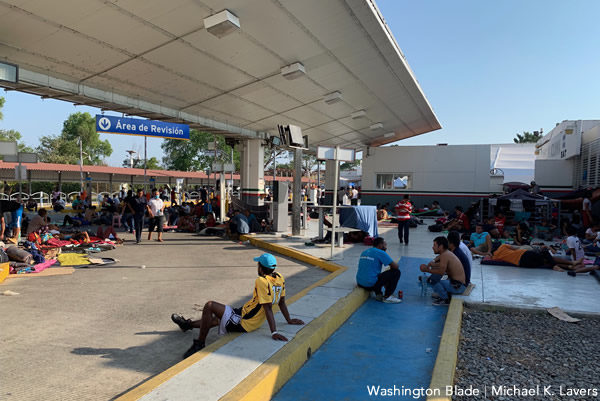 Chiapas and other states have created an extensive network of clinics known by the Spanish acronym CAPASITS (Centro Ambulatorio para la Prevención y Atención en SIDA e Infecciones de Transmisión Sexual) that are specific HIV and STD units in major towns. They are often within close proximity to most people's homes.
Sonora and Chihuahua states, which border the U.S., often have such clinics in only one or two cities. This lack of access means people will have to travel up to six hours to access these treatments.
People who have already been receiving treatment for a long time were previously given up to three months of treatment. They now must travel every month to receive their medications because of the shortages.
PrEP available in Mexico
The shortage of medical drugs for people who already live with HIV is a current issue for the Mexican government, but they have made free PrEP available for those who want to prevent themselves from the virus.
Ivan Plascencia, a 24-years old, who lives in Guadalajara, the capital of Jalisco state , has been using PrEP for several years since he became sexually active and he never had any complaints about the medication. Plascencia instead recommends his close friends to take advantage of this prevention drug that is available in one of the CAPASITS where he lives.
Post-pandemic screening tests
There are an estimated 260,000 people in Mexico who are living with HIV. Upwards of 80 percent of them knew their status before the COVID-19 pandemic.
The number of new cases that were detected in 2020 were 60 percent less than the previous year, but this figure does not mean HIV rates have decreased.
In Jalisco, which is one of Mexico's most populous states with upwards of 8 million people, there was a 40 percent increase in positive cases in 2020 compared to 2019. This increase has put a strain on service providers.
Swiss voters overwhelmingly approve marriage equality law
'Marriage for All' statute received 64 percent support in referendum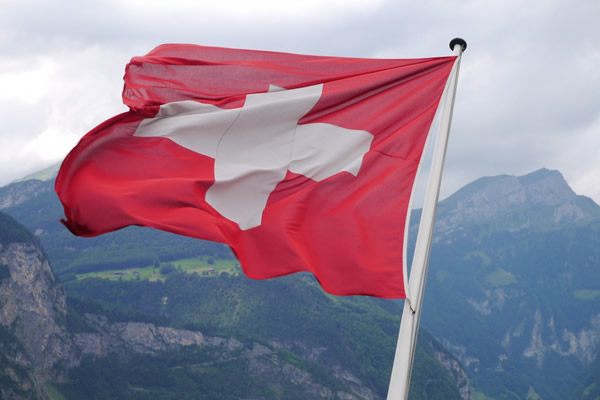 Voters in Switzerland on Sunday voted overwhelmingly in favor of a law that extends marriage rights to same-sex couples.
Swiss voters supported the "Marriage for All" law by a 64-36 percent margin in the referendum.
Lawmakers approved the statue late last year. Marriage equality opponents were able to force a referendum on it.
Switzerland joins neighboring France, Germany, Austria and other European countries that have extended marriage rights to same-sex couples.
Maria von Känel, co-president of the "Marriage for All" campaign, described the referendum results as "a historic day, a milestone for LGBTQ equality."
"It's a great achievement," she told the Washington Blade. "All cantons and 64.1 percent of Swiss voters have voted yes for marriage for all. Our partnerships and families are now recognized equally and legally."
"We have great support of the family, children and human rights organizations and many thousands of people who took to the streets for this cause and did public work," added von Känel. "We are infinitely grateful."