Judge blocks Ark. anti-trans youth health care law from taking effect
Hormones, transgender surgeries prohibited under measure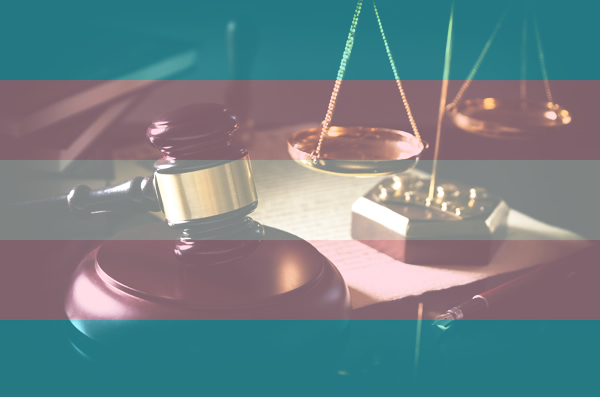 A federal judge has blocked an Arkansas law from taking effect that would have criminalized providing transition-related care to youth, including hormones and gender reassignment surgery.
U.S. District Judge James Moody Jr., an Obama appointee, enjoined the law from taking effect on Wednesday after hearing oral arguments in a lawsuit by the American Civil Liberties Union. The law was set to go into effect July 28.
Holly Dickson, executive director of the ACLU of Arkansas, said in a statement the decision "sends a clear message to states across the country that gender-affirming care is life-saving care, and we won't let politicians in Arkansas — or anywhere else — take it away."
"Today's victory is a testament to the trans youth of Arkansas and their allies, who never gave up the fight to protect access to gender-affirming care and who will continue to defend the right of all trans people to be their authentic selves, free from discrimination," Dickson said. "We won't rest until this cruel and unconstitutional law is struck down for good."
The Arkansas law would have banned doctors from providing gender reassignment surgery, hormones or puberty blockers to any person under age 18. Doctors who provide the treatment in violation of the ban could be sued for damages or professionally sanctioned. The measure contained no grandfather clause for minors who were already undergoing treatment.
The law is but one of several measures enacted against transgender youth amid a wave of bills advanced by state legislatures this year, many of which are geared toward school sports or health care.
It's also the second law to be enjoined from taking effect. Another court has blocked a Tennessee law from going into effect that would have required public accommodations to post signs if they allow transgender people to use the restroom consistent with their gender identity.
The Arkansas Legislature enacted the law, known as House Bill 1570, in March by overriding the veto of Gov. Asa Hutchinson. (Hutchison, however, had already signed into law this year two measures seen as anti-transgender, one barring transgender youth from sports, another allowing medical providers to opt out of offering procedures over religious objections.) The Arkansas law was set to go into effect on July 28.
Sam Brinton, vice president of advocacy and government affairs for The Trevor Project, said in a statement the ruling was "a huge victory for transgender and nonbinary youth in Arkansas."
"Thank you to our friends at the ACLU and to all the brave families and doctors involved in this case," Brinton said. "Gender-affirming medical care is associated with positive mental health outcomes and reduced suicide risk. All trans youth deserve access to this best-practice care regardless of where they live."
The American Civil Liberties Union filed a lawsuit in May against the law on behalf of four transgender youth and their families as well as two doctors, contending it violates equal protection and due process under the Fourteenth Amendment and the freedom of speech under the First Amendment.
Arkansas Attorney General Lisa Rutledge pledged in a statement in the aftermath of the ruling to appeal the decision, making dubious claims the law was "evidence-based."
"This evidence-based law was created because we cannot allow children as young as 9 years old to receive experimental procedures that have irreversible, physical consequences," Rutledge said. "I will aggressively defend Arkansas' law, which strongly limits permanent, life-altering sex changes to adolescents. I will not sit idly by while radical groups such as the ACLU use our children as pawns for their own social agenda. As the Attorney General of Arkansas, I will be appealing today's decision."
The Biden administration has also weighed in on this litigation, filing last month a Statement of Interest before the court assessing the Arkansas law violates equal protection and due process under the Fourteenth Amendment.
Tony Perkins, president of the anti-LGBTQ Family Research Council, said in a statement his organization is "disappointed but not surprised" by the judge's ruling.
"The legal challenge to this law is being mounted by a political movement that advocates for using off-label drugs and experimental procedures on minors," Perkins said. "Yet a growing number of individuals are coming forward to share their stories of being permanently disfigured and/or sterilized from procedures such as puberty-blocking drugs, cross-sex hormones and irreversible surgeries. The truth about the dangers of these life altering procedures cannot be ignored."
Air Force base axes 'Drag Queen Story Hour'
U.S. Sen. Marco Rubio (R-Fla.) welcomed the decision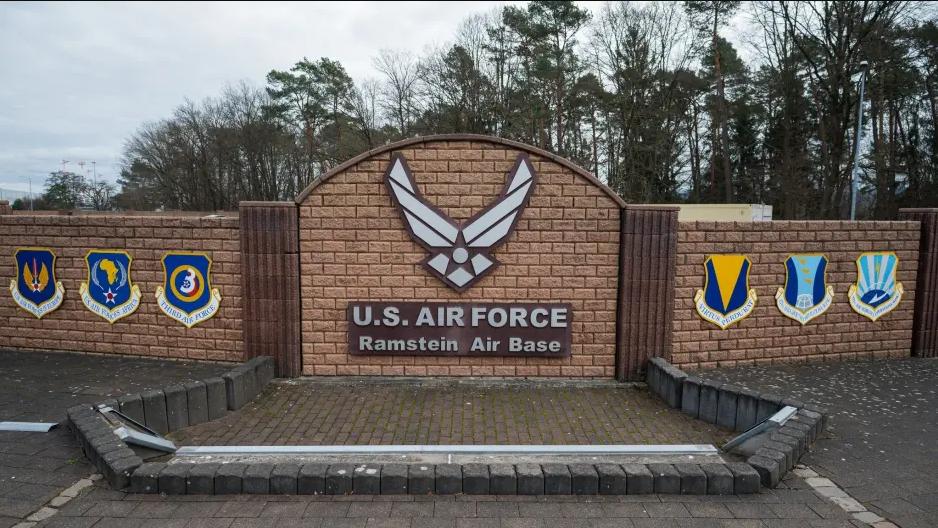 A drag queen story hour scheduled to be held at the library in honor of Pride month at Ramstein Air Base in Germany was abruptly cancelled by the command staff of the 86th Airlift Wing on Thursday.
According to Stars and Stripes, the 86th Air Wing's public affairs sent a statement to a radical-right anti-LGBTQ news outlet in Canada, The Post Millennial, which had requested comment to its article about the event and also accused the Air Force of pushing a more "woke" agenda among servicemen. 
"An advertisement was posted to the base library social media page before the event had completed Ramstein's established processes for special observance coordination and approval.  The advertisement has been removed and the event will not take place. Ramstein leaders strive to foster a culture based on inclusion where all people are treated with dignity and respect, regardless of their political views, color of their skin or sexual orientation. The base's established processes will ensure all future special observance events are properly reviewed and approved prior to advertisement."
The Post Millennial's story framed its reporting using hard-line right terms and descriptions of the LGBTQ community; "Drag Queen Story Hour has become a phenomenon in recent years, with men dressing up in clownish, garish costumes of women to read to children. Many drag queens have sexualized names, like Penny Tration."
The conservative outlet also reported that one mom of a toddler, whose husband is stationed at the base, told The Post Millennial that while she often takes her child to the library for story time, she was "shocked to see the Ramstein Air Force Base Library plans to hold an official drag queen story hour for children."
"I find it wholly inappropriate that the MILITARY of all places will be using public funds to sexualize children," she said.
According to Stars and Stripes, the cancellation of the drag queen book reading drew mixed opinions from the Kaiserslautern Military Community, which encompasses Ramstein. With tens of thousands of Defense Department personnel and their families, it is the largest U.S. military community overseas.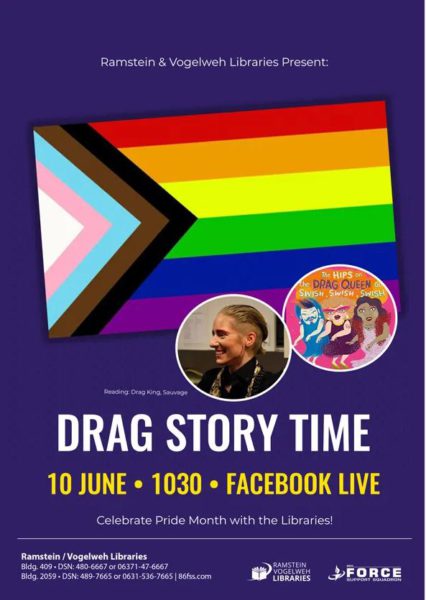 An opponent of the wing's decision launched a petition at Change.org to try to get the event reinstated.
"Now more (than) ever we need to show our support to our enlisted members and spouses in the face of blatant discrimination," wrote the petition organizer, named Natalie Oyer, who described herself as spouse to a transgender wife.
"I don't know if anything can bring back the events though," Oyer wrote. "Most of the queens are enlisted."
Stars and Stripes also reported that the 86th Airlift Wing, axed a separate drag karaoke event scheduled to be held at the base enlisted club, according to community members posting on social media sites.
In a press release Friday, U.S. Sen. Marco Rubio (R-Fla.) took partial credit for the cancellation.
Rubio sent a letter to U.S. Air Force Secretary Frank Kendall regarding the Air Force Library at Ramstein Air Force Base hosting a "Drag Queen Story Time" event for young children of servicemembers. Rubio urged him to cancel the event, discipline the staff involved in planning and hosting the event, and respond to questions on whether other installations both at home and around the world have done similar events. Following receipt of Rubio's letter, the Air Force canceled the event. 
"The last thing parents serving their nation overseas should be worried about, particularly in a theater with heightened geopolitical tensions, is whether their children are being exposed to sexually charged content simply because they visited their local library," Rubio wrote.
The 86th Airlift Wing's publics affairs office at Ramstein and the U.S. Air Force Public Affairs office at the Pentagon have not responded to a request for comment.
Pulse survivor 'at a loss' over Texas elementary school massacre
Brandon Wolf is Equality Florida's press secretary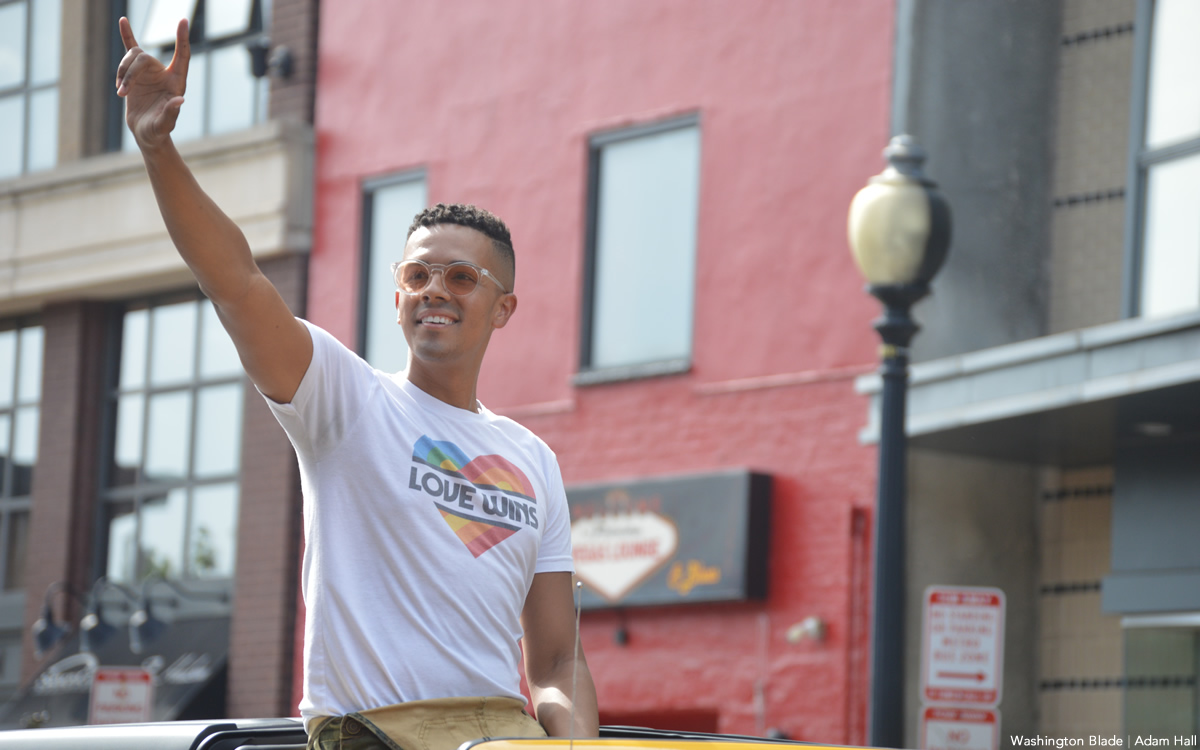 A survivor of the Pulse nightclub massacre on Wednesday said he is "at a loss" over the massacre at a Texas elementary school that left 21 people dead.
"Twenty-one people were murdered," said Equality Florida Press Secretary Brandon Wolf in a statement he sent to the Washington Blade a day after a gunman killed 21 people inside Robb Elementary School in Uvalde, Texas. "Nineteen of them were children — babies. That means 19 families sent their elementary age kids off to school only to get the worst news: That their babies would be leaving class in body bags."
Wolf was inside the Pulse nightclub in Orlando, Fla., on June 12, 2016, when a gunman opened fire and killed 49 people. His two close friends — Christopher "Drew" Leinonen and his fiancé, Juan Guerrero — were among those killed.
Wolf in his statement noted "right wing politicians have spent the past year insisting that the greatest threats our children face are the potential they'll learn that this nation was built on the backs of enslaved Black people or that their teacher uses they/them pronouns."
"They've banned books, censored curriculum and bastardized history lessons," said Wolf. "All the while, they haven't lifted a finger to protect kids from what is killing them."
Equality Florida echoed Wolf's sentiments.
We have an entire faction of extremists laser focused on banning books, propagandizing history, and bastardizing curriculum while the nightmare of gun violence ravages our kids without end.

Heartbroken for those shattered by gun violence today. https://t.co/ED7ItnNR2T

— Equality Florida (@equalityfl) May 24, 2022
"I am heartbroken for the shattered families," added Wolf. "Grief-stricken for these stolen lives. And enraged at the power-hungry leaders who have chosen time and again to serve up this country's most vulnerable as sacrifices in exchange for a boost up the ladder of their own ambitions."
Axel Rodríguez's friend, Xavier Serrano Rosado, died inside the Pulse nightclub.
Rodríguez told the Blade that Tuesday was "such a dad day for us here" in Orlando.
"It is like going through the same emotions we had when the attack at Pulse happened, but it's even worse because we are talking about children," he said. "When will our government stop thinking about money and stop this madness? Everyone now can obtain a gun anywhere. I just cannot comprehend that at all."
The Pulse nightclub massacre was the deadliest mass shooting in modern U.S. history until a gunman on Oct. 1, 2017, killed 60 people at a concert in Las Vegas.
A gunman on Feb. 14, 2018, killed 17 people at Marjory Stoneman Douglas High School in Parkland, Fla. Twenty children and six adults died in the massacre at the Sandy Hook Elementary School massacre in Newtown, Conn., on Dec. 14, 2012.
The Robb Elementary School massacre took place less than three years after a gunman killed 22 people at a Walmart in El Paso, Texas.
"There are no words," tweeted Pride Center San Antonio, which is roughly 90 minutes east of Robb Elementary School, on Wednesday.
There are no words… #uvaldetx #texasstrong #prayforuvalde pic.twitter.com/O9QhjDre3M

— The Center – Pride Center San Antonio (@PrideCenterSA) May 25, 2022
"Our hearts are with the Uvalde community," said Equality Texas on Tuesday. "Every child deserves to free safe at school."
Every child deserves to feel safe at school

— Equality Texas (@EqualityTexas) May 24, 2022
Republican lawmaker claims Texas school gunman was transgender
Massacre victims were inside single classroom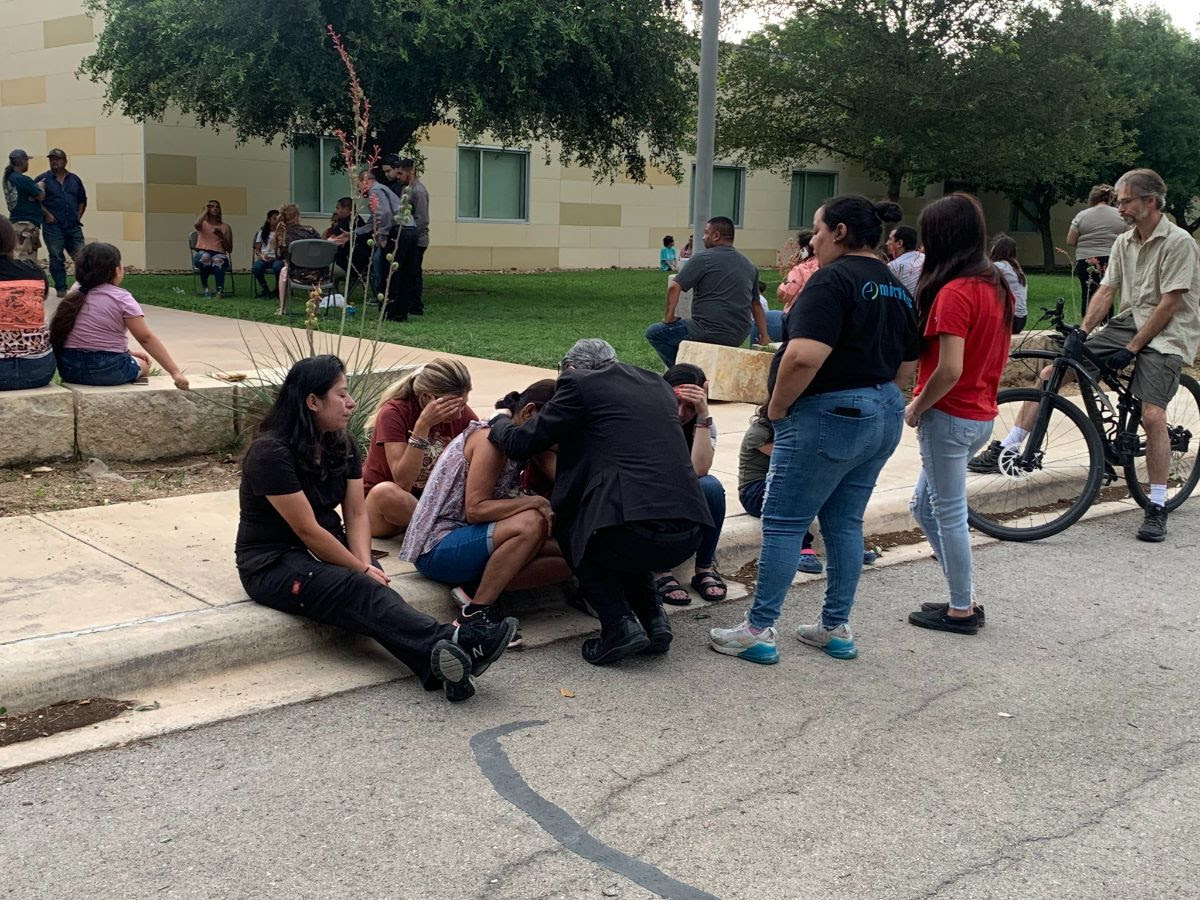 A spokesperson for the Texas Department of Public Safety confirmed that all of the 19 children and two adults were killed in single classroom at the Robb Elementary School in Uvalde, Texas, Tuesday.
According to officials, 18-year-old Salvador Rolando Ramos, wearing body armor had barricaded himself inside a fourth-grade classroom, where all the fatalities and injuries occurred. Ramos, who attended the nearby high school, was killed on scene by a member of a federal U.S. Border Patrol tactical unit who had responded alongside local law enforcement.
Several other children were injured in the attack, including a 10-year-old who remained in critical condition in a Texas hospital. Law enforcement officials told reporters Ramos shot his grandmother before heading to the school with two military-style rifles he bought on his 18th birthday which was within the last two weeks.
Law enforcement has only released some of the victim's identities and according to the Austin Statesman newspaper's political reporter Niki Griswold, parents were gathered late into the night to give DNA samples to find out whether or not their children were among the dead. Griswold also tweeted, "The agonized screams of family members are audible from the parking lot," as she also noted "A family has erupted into sobs outside the civic center."
The agonized screams of family members are audible from the parking lot

— Niki Griswold (@nikigriswold) May 25, 2022
As Texas and the nation reeled in shock over yet another deadly mass shooting, Arizona Republican Congressman Paul Gosar, who espouses radical right view points and former President Trump's MAGA philosophy, took to Twitter and spread a false and transphobic claim that the suspected shooter was a "transsexual leftist illegal alien."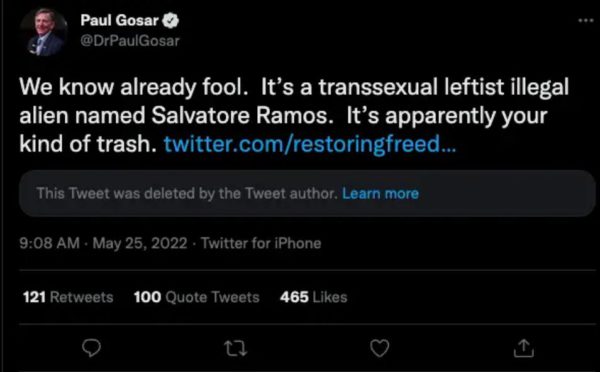 As of Tuesday evening, Gosar had not commented on his tweet, which was deleted about two hours after being published.
Gosar is an anti-immigration, anti-vaxxer, radical right hardliner who routinely cozies up to white nationalists. He was apparently promoting a false claim circulating on right-wing networks. Users shared images of a transgender person unrelated to the attack claiming they were the shooter.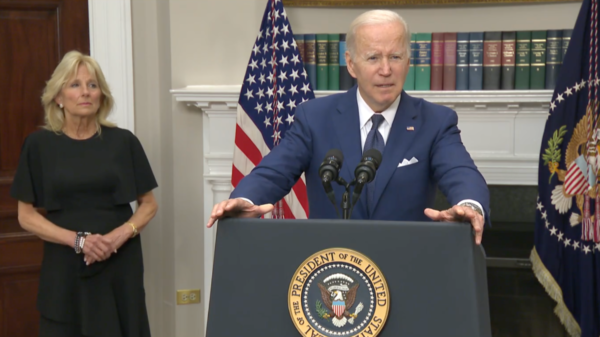 In Washington last night, President Biden, speaking to the nation said;
"Why are we willing to live with this carnage?" he asked. "Why do we keep letting this happen? Where in God's name is our backbone to have the courage to deal with it and stand up to the [gun] lobbies?
Speaking from personal experience, as a father who has lost two children, Biden added: "To lose a child is like having a piece of your soul ripped away. There's a hollowness in your chest, and you feel like you're being sucked into it and never going to be able to get out. It's suffocating. And it's never quite the same."
Global reaction included sympathy from Ukraine's leadership.
Ukrainian President Volodymyr Zelenskyy expressed condolences to the community of Uvalde where the 21 people — including the 19 students — were murdered in one of the deadliest school shootings in U.S. history.
"Deeply saddened by the news of the murder of innocent children in Texas," Zelenskyy wrote. "Sincere condolences to the families of the victims, the people of the U.S. and @POTUS over this tragedy. The people of Ukraine share the pain of the relatives and friends of the victims and all Americans."
Deeply saddened by the news of the murder of innocent children in Texas. Sincere condolences to the families of the victims, the people of the US and @POTUS over this tragedy. The people of Ukraine share the pain of the relatives and friends of the victims and all Americans.

— Володимир Зеленський (@ZelenskyyUa) May 25, 2022
NPR reported Wednesday that Zelenskyy also referenced the shooting while speaking by video link at a conference on the sidelines of the World Economic Forum in Davos, Switzerland, in which he drew a direct parallel between the shooting and the war in Ukraine.
"I feel it is my personal tragedy when children are killed in Texas, and now in my country Russian military is killing our children," he said.