HHS awards more than $48 million to HRSA centers in effort to beat HIV/AIDS
Biden campaigned on beating epidemic by 2025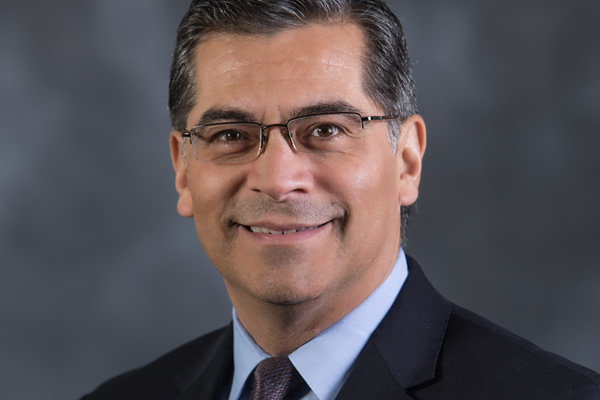 The Biden administration has awarded more than $48 million to medical centers under Health Resources & Services Administration in localities with high incidents of HIV infection as part of the initiative to beat the disease, the Washington Blade has learned exclusively.
Xavier Becerra, secretary of health and human services, said in a statement the contributions are key component of the initiative, which is called "Ending the HIV Epidemic in the U.S." and seeks to reduce new infections by 90 percent by 2030.
"HHS-supported community health centers are often a key point of entry to HIV prevention and treatment services, especially for underserved populations," Becerra said in a statement. "I am proud of the role they play in providing critical services to 1.2 million Americans living with HIV. Today's awards will ensure equitable access to services free from stigma and discrimination, while advancing the Biden-Harris administration's efforts to ending the HIV/AIDS epidemic by 2025."
The $48 million contribution went to HRSA centers 271 HRSA-supported health centers across 26 states, Puerto Rico and D.C. — areas identified with the highest rates of HIV infections — to expand HIV prevention and treatment services, including access to pre-exposure prophylaxis (PrEP) as well as outreach and care coordination, according to HHS.
The Ending the HIV Epidemic was set up under the Trump administration, which made PrEP a generic drug after an accelerated effort and set a goal of beating HIV by 2030. Biden has continued the project, after campaigning on beating HIV a full five years earlier in 2025. Observers, however, are skeptical he can meet that goal.
Diana Espinosa, acting HRSA administrator, said in a statement the $48 million will go a long way in reaching goals to beat HIV/AIDS.
"We know our Health Center Program award recipients are well-positioned to advance the Ending the HIV Epidemic in the U.S. initiative, with a particular focus on facilitating access to PrEP, because of their integrated service delivery model," Espinosa said. "By integrating HIV services into primary care, and providing essential enabling services like language access or case management, HRSA-supported health centers increase access to care and improve health outcomes for patients living with HIV."
Comings & Goings
Cummings joins White House Office of National Cyber Director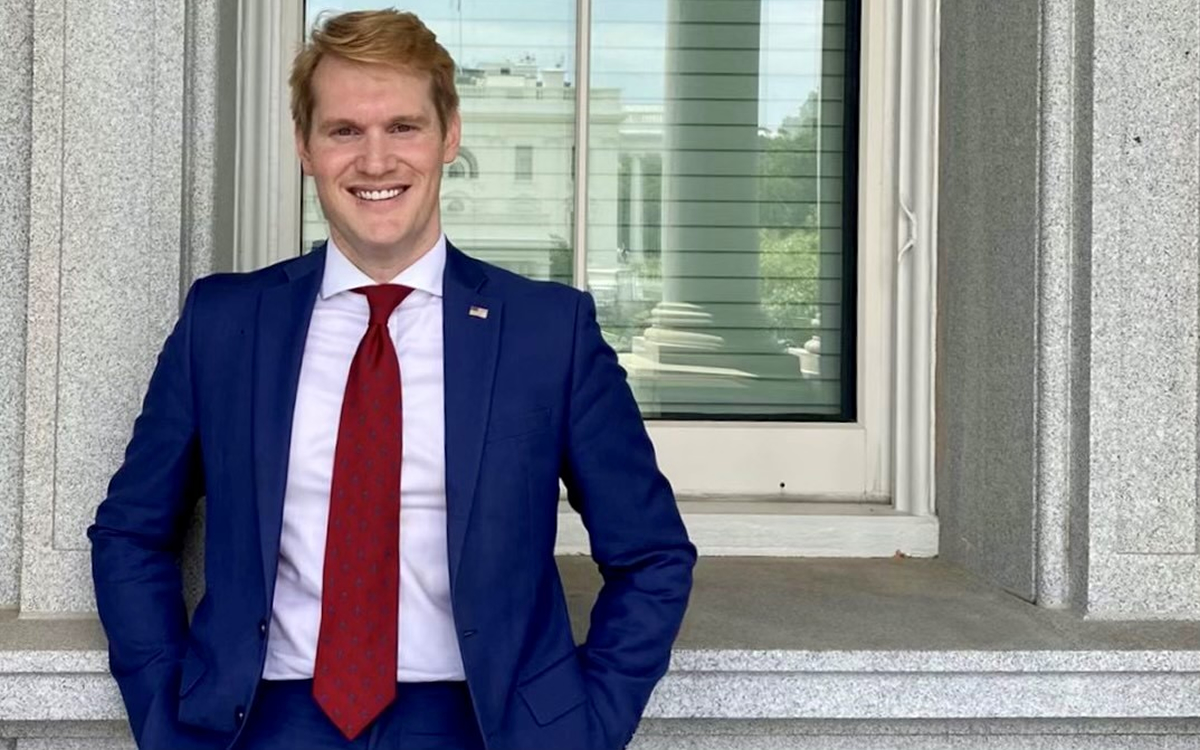 The Comings & Goings column is about sharing the professional successes of our community. We want to recognize those landing new jobs, new clients for their business, joining boards of organizations and other achievements. Please share your successes with us at: [email protected]. 
Congratulations to John Cummings on joining the Office of the National Cyber Director at the White House as Director of Supply Chain and Technology Security. Upon getting the position, he said, "I am beyond thrilled to join the growing team at the National Cyber Director's Office and bring my experience to our mission of mitigating the cyber threats facing our nation and ensuring every American can enjoy the full benefits of the digital ecosystem. It is truly a privilege to work with this incredibly brilliant and collegial group of cyber experts." 
Prior to joining the White House, Cummings served as Associate General Counsel at the Office of the Director of National Intelligence (ODNI). Before that role, he served as interim Chief Counsel for ODNI's National Counterintelligence and Security Center and as Associate General Counsel for the Office of the Inspector General of the Intelligence Community.
He has provided legal advice and counsel on matters of government-wide and interagency policy and national security in the areas of executive authority, cyber, constitutional law, civil rights and civil liberties, legislative affairs, and international cooperation. He has worked on recruiting LGBTQ, women, and minority applicants for government roles in national security and is experienced in public relations, stakeholder relationships, and international partnerships.
Cummings began his career clerking for the Honorable Ivan L.R. Lemelle, U.S. District Court for the Eastern District of Louisiana, and also clerked for the House Committee on Homeland Security and the American Bar Association's Standing Committee on Law and National Security.
He attended Villanova University where he received a bachelor's degree in English. He earned his J.D. from Loyola Law, New Orleans, and his LL.M. in National Security Law from Georgetown Law.
LGBTQ activists alarmed over concurring opinion in abortion ruling
Justice Thomas calls for 'reconsideration' of marriage, sodomy rulings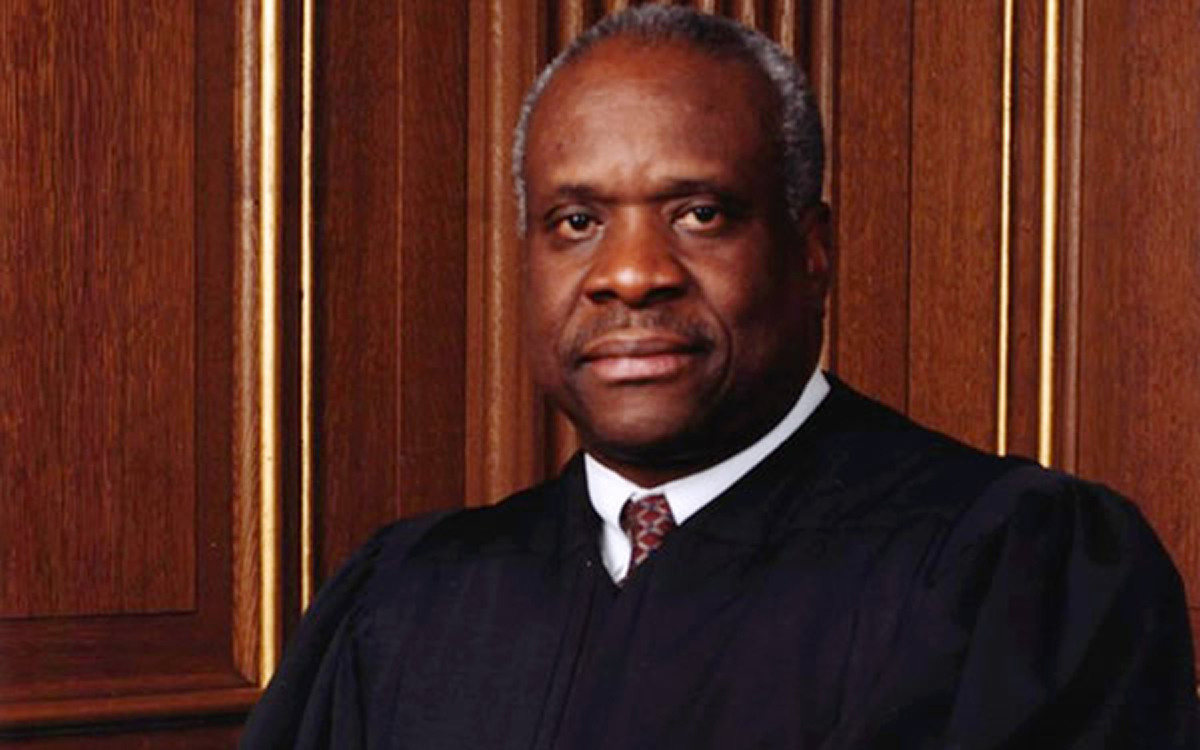 LGBTQ activists have expressed alarm over a concurring opinion issued on Friday by U.S. Supreme Court Justice Clarence Thomas calling for the high court to "reconsider" previous decisions overturning state sodomy laws and legalizing same-sex marriage as a follow-up to the court's controversial ruling on Friday to overturn the Roe v. Wade decision on abortion rights.
In an action that drew expressions of outrage from abortion rights advocates and strong support by right-to-life advocates, the Supreme Court handed down a 6-3 ruling on Friday overturning the fundamental right to an abortion that the court established nearly 50 years ago in its landmark decision known as Roe v. Wade.
In his concurring opinion, Thomas said he supports the high court's majority opinion overturning Roe v. Wade. He states that he agrees with the ruling that nothing in the majority opinion "should be understood to cast doubt on precedents that do not concern abortion."
But he also states that in potential future cases, "we should reconsider all of this Court's substantive due process precedents, including Griswold, Lawrence, and Obergefell."
He was referring to the past Supreme Court Griswold ruling that overturned state laws banning or restricting birth control such as contraceptives; the high court's 2003 Lawrence v. Texas ruling that overturned state laws banning sodomy between consenting adults; and the 2015 Obergefell ruling that legalized same-sex marriage nationwide.
"Justice Thomas's concurring opinion is obviously concerning, but it is important to note that not one other justice agreed with him," said Sarah Warbelow, legal director of the Human Rights Campaign, the nation's largest LGBTQ rights advocacy group. "In fact, the majority took pains to disagree with him and clarify that this opinion relates only to abortion. Justice Thomas stands alone," Warbelow told the Washington Blade in a statement.
"With that said, we know that if the court was willing to overturn 50 years of precedent with this case, that all of our constitutional rights are on the line," Warbelow said. "Lawmakers will be further emboldened to come after our progress. So, we must be vigilant in protecting our hard-won rights — we're ready."
Paul Kawata, executive director of the National Minority AIDS Council (NMAC), said the Supreme Court ruling overturning Roe v. Wade would have a "disastrous effect" on healthcare for women, especially women of color. He said the ruling could also lead to future rulings that adversely impact LGBTQ people and other minorities.
"We have no doubt that the conservative supermajority on the court will not stop with Roe," Kawata said in a statement. "Justice Thomas's chilling concurring opinion makes it very clear that the court could target other rights provided by the court — marriage equality, contraception access, and LGBTQ+ intimacy in private to name a few," he said.
Abortion rights in post-Roe Maryland, Delaware
Practice generally legal, with some restrictions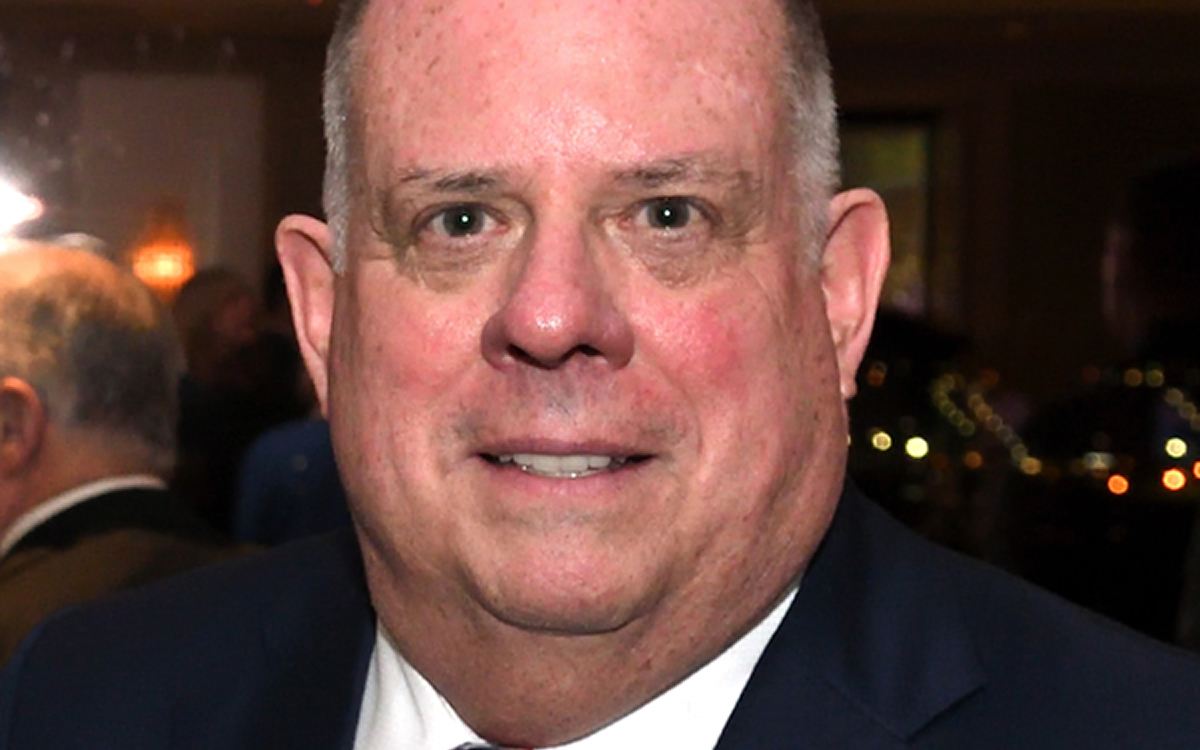 The U.S. Supreme Court on Friday overturned Roe v. Wade, which in 1973 found that the decision to receive an abortion was generally protected by the Constitution of the United States. With the broadest federal protection of abortion access now rescinded, the legality of abortion will by and large be determined on the state level.
In Delaware, abortion is legal through the Medical Practice Act — but with some restrictions.
After fetal viability, or the point where a fetus can survive outside the uterus, abortion in the First State becomes illegal unless necessary for the patient's "life or health," or if the fetus has a condition "for which there is not a reasonable likelihood" that it will survive outside the uterus, according to Subchapter IX of the act.
Additionally, under the state's Parental Notice of Abortion Act, physicians cannot perform a surgical abortion on minors under the age of 16 unless the patient's parent or guardian has received at least 24 hours notice from a medical professional. Notice is not required for nonsurgical abortions.
On the federal level, the funding of abortion is illegal through the 1977 Hyde Amendement "except in cases of life endangerment, rape or incest," according to the Guttmacher Institute, a sexual and reproductive rights advocacy organization. States are only federally required to fund abortions that meet these conditions through federal-state Medicaid programs.
While some states also fund abortions deemed medically necessary regardless of whether they endanger a patient's life, Delaware state law does not extend beyond federal guidelines: The state only funds abortions in cases of life endangerment, rape or incest.
Abortion legislation in Delaware mirrors neighboring Maryland, whose laws include similar restrictions on abortion after fetal viability and abortion for minors under the age of 16. But abortion laws in these states are generally more restrictive than other mid-Atlantic counterparts, such as New Jersey and New York.
Maryland Gov. Larry Hogan (R) weighed in on the state's abortion law on Friday.
"In 1992, Maryland voters approved a constitutional referendum legalizing and protecting access to abortion as a matter of state law – that measure remains in effect today following the Supreme Court decision in Dobbs v. Jackson. I swore an oath to uphold the Constitution and the laws of Maryland, and that is what I have always done and will continue to do as governor."
The impact of Roe v. Wade's fall in Delaware remains uncertain. While the abortion rate in Delaware steadily declined between 2014 and 2017, recent findings show that instances of abortion are increasing once again in the state, reflecting a rise on the national level.