US ambassador to UN calls for repeal of criminalization laws
Linda Thomas-Greenfield spoke at U.N. LGBTI Core Group event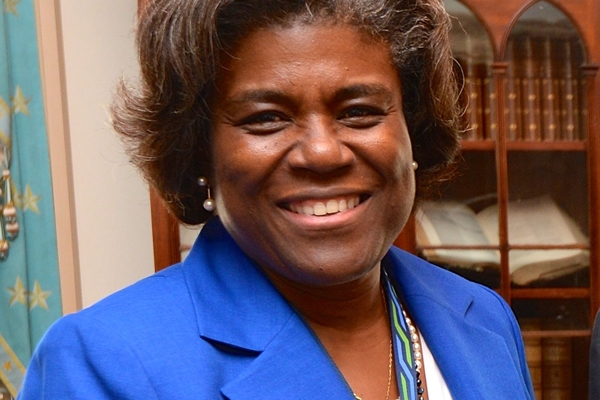 United States Ambassador to the U.N. Linda Thomas-Greenfield is among those who participated in a Wednesday event on the sidelines of the U.N. General Assembly that highlighted efforts to decriminalize consensual same-sex sexual relations.
Thomas-Greenfield in her remarks during the largely virtual U.N. LGBTI Core Group event noted consensual same-sex sexual relations remain criminalized in more than 70 countries.
"For millions of people it is illegal for them to be who they are, to love who they love. We need to repeal and eliminate these laws," she said. "For our part, the United States is using our diplomacy, our foreign assistance and every tool we have to protect human rights, empower civil society and support local LGBTQI movements."
The U.S. is one of 35 countries that are members of the Core Group.
Wednesday's event also highlighted efforts to decriminalize transgender people and repeal laws that specifically target them.
"We need more countries to join this committed group," said Thomas-Greenfield. "Together, let's do everything we can to protect human rights and promote equality for all."
Belgian Prime Minister Alexander De Croo; Nepalese Ambassador to the U.N. Amrit Bahadur Rai; New Zealand Ambassador to the U.N. Craig Hawke; Australian Permanent U.N. Representative Mitch Fifield; Brazilian Ambassador to the U.N. Rolando Costa Filho; Canadian Ambassador to the U.N. Robert Keith Rae; Assistant U.N. Secretary General for Strategic Coordination Volker Türk; Argentine Foreign Affairs Minister Santiago Cafiero; Dutch Foreign Affairs Minister Tom de Bruijn; Japanese Foreign Minister Jun Shimmi; Norwegian Foreign Affairs Minister Ine Eriksen Soreide; Salvadoran Foreign Affairs Minister Alexandra Hill Tinoco; Costa Rican Vice Multicultural Affairs Minister Christian Guillermet-Fernández; Finnish Foreign Affairs Ministry Johanna Sumuvuori; Nick Herbert of the British House of Lords; European Union Equality Commissioner Helena Dalli; Swedish Foreign Affairs Minister Ann Linde; Icelandic Foreign Affairs Minister Gudlaugur Thór Thórdarson; Maltese Equality, Research, Innovation and the Coordination of Post COVID-19 Strategy Minister Owen Bonnici; Mexican Multilateral Affairs and Human Rights Undersecretary Martha Delgado; Italian Foreign Affairs Undersecretary Benedetto Della Vedova; Chilean Foreign Affairs Undersecretary Carolina Valdivia; German MP Michael Roth; Irish State for Overseas Development Aid and Diaspora Minister Colm Brophy and Danish Development and Nordic Cooperation Minister Flemming Møller Mortensen participated in the event that Reuters U.N. Bureau Chief Michelle Nichols emceed.
Acting OutRight Action International Executive Director Maria Sjödin and activists from Bhutan, Botswana, Guyana, Mozambique, Angola, Panamá and India took part. Victor Madrigal-Borloz, the independent U.N. expert on LGBTQ issues, and Nikkie de Jager, a Dutch U.N. goodwill ambassador known as NikkieTutorials who is trans, also participated.
"Decriminalization is a very basic demand," said Sjödin. "Given how many countries have these laws on the books, it is still a priority."
Herbert, who is British Prime Minister Boris Johnson's LGBTQ envoy, noted consensual same-sex sexual relations remain criminalized in 35 of the Commonwealth's 54 countries. Herbert also announced the U.K. will give an additional $2.75 million to "support LGBT+ individuals in Commonwealth countries, including to those seeking to address outdated legislation that discriminates against women, girls and LGBT+ individuals."
"We are clear that tackling discrimination is only one part of the issue," said Herbert. "We must encourage countries as well to put in place laws that protect their LGBTI citizens going forward."
President Biden in February signed a memorandum that committed the U.S. to promote LGBTQ rights abroad. The decriminalization of consensual same-sex sexual relation is one of the White House's five global LGBTQ rights priorities.
Polish House passes bill echoing Russia "gay propaganda" law
Measure passed on Jan. 13 by 227-214 vote margin.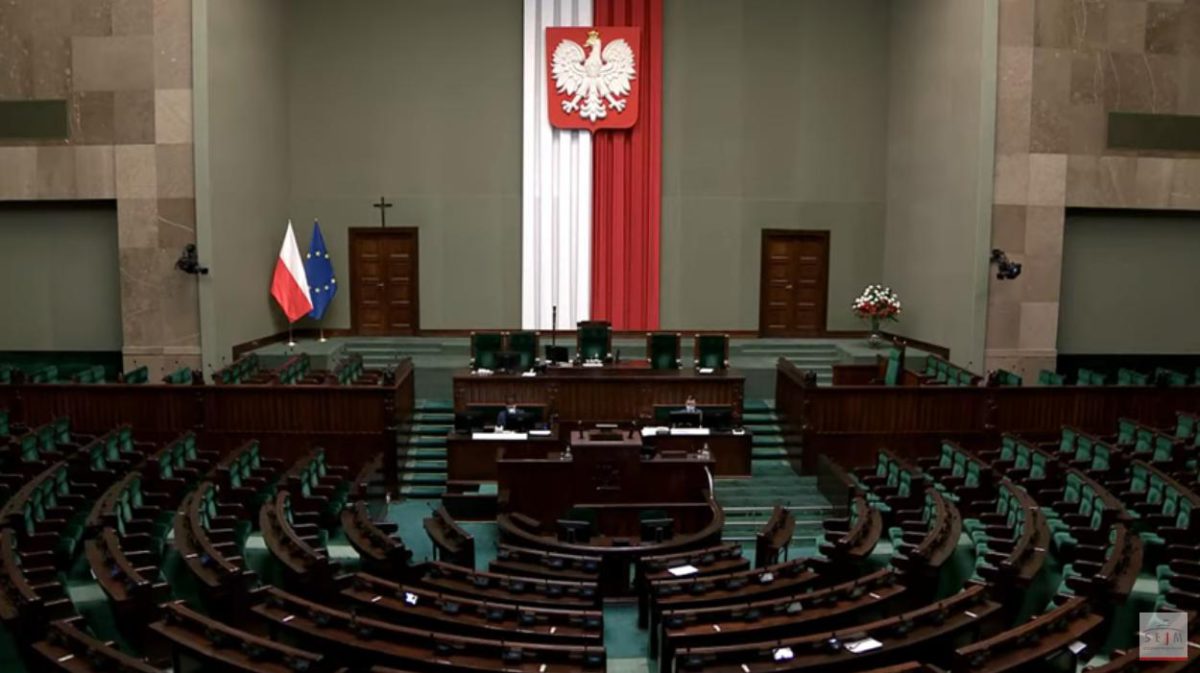 A measure that would give school administrators and superintendents the power to remove books, lessons, and ban student participation in events or clubs that are LGBTQ affirming passed the lower house of Poland's parliament, known as the Sejm, on Jan. 13 in a 227-214 vote.
The measure, dubbed "Lex Czarnek," or "Czarnek's Law," after Education Minister Przemysław Czarnek,  who has been vehemently opposed to the LGBTQ rights and the country's equality movement, now moves on to the upper house, the Senate where it faces opposition and likely will be rejected Polish broadcast media outlet RMF 24 reported.
According to RMF24, "The Sejm adopted the amendment to the Educational Law, prepared by the Ministry of Education and Science. The project is commonly known as 'Lex Czarnek.' The role of school superintendents will be strengthened, and the rules governing the functioning of non-governmental organizations in schools and educational institutions will be changed."
Opposition to LGBTQ rights has an ally in the education minister whose role would determine the outcome of implementation of the measure:
"Pursuant to the amendment, the headmaster of the school or facility will be required — no later than two months before the commencement of classes conducted by associations or organizations —to obtain detailed information about the action plan in the school, the outline of classes and materials used in the offered classes, as well as obtain a positive the opinion of the education superintendent for the activities of such an organization at school or in an institution. The curator has 30 days to issue an opinion."
The law also contains a stipulation that "if the head of the school or educational institution fails to comply with the recommendations issued by the school superintendent, he will be able to summon him to explain why he did not do so. If the principal still does not follow the recommendations, the probation officer may apply to the governing body of the school or facility with a request to dismiss the principal during the school year, without notice."
A member of the Sejm, Agnieszka Dziemianowicz-Bąk, a progressive leftist politician who in addition to protesting against abortion laws, has also been active in protests for LGBTQ rights, tweeted her outrage; "The voice of the curator Nowak, as if it were not stupid and dangerous to health and life, is more important for PiS deputies than the voice of students, parents and teachers."
#LexCzarnek przepchnięty przez Sejm 😡

Głos kurator Nowak, jakby nie był durny i groźny dla zdrowia i życia, jest dla posłów PiS ważniejszy niż głos uczniów, rodziców, nauczycieli. pic.twitter.com/mWkxoQk1oi

— A. Dziemianowicz-Bąk (@AgaBak) January 13, 2022
The MP and Czarnek, target of Dziemianowicz-Bąk's anger, has staked out several public vitriolic anti-LGBTQ positions that has included an attack on the LGBTQ community in West Hollywood.
Speaking with a reporter on Serwis Info Poranek with the national state-run TVP Info (TVP3 Polska) last June, the newly appointed education minister said (translated from Polish):
"Let's end the discussion about these LGBT abominations, homosexuality, bisexuality, parades of equality. Let us defend the family, because failure to defend the family leads to what you see.
As he spoke these words, he was holding a phone in his hand, on the display of which he showed a picture of several people.
"These are the Los Angeles guys in downtown last June. I was on a delegation there, I was passing through, there was a so-called gay pride parade there," he added. "We are at an earlier stage, there are no such things with us yet, but such chaps shamelessly (sic.) Walk the streets of the western city of Los Angeles," he added.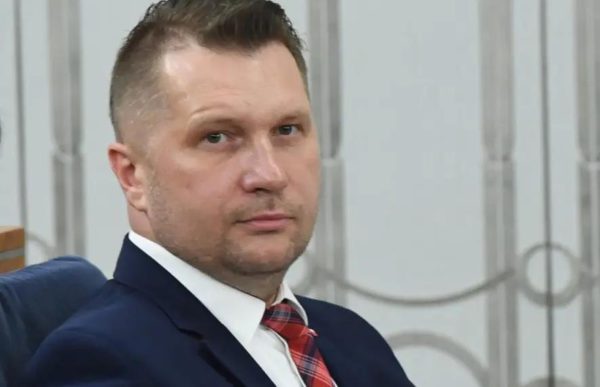 Serwis Info Poranek also noted that according to Czarnek, "Europe is also heading for this, Poland is heading for this … These people are not equal to normal people, let's end this discussion."
During the ongoing battles over the so-called LGBTQ "Free Zones" with the European Commission Czarnek weighed in comparing the LGBTQ community to the Nazis.
"There's no doubt, that LGBT+ ideology grew out of … the same root as Germany's Hitlerian National Socialism, which was responsible for all the evil of World War II," Czarnek said as PinkNewsUK reported.
Renew Europe, the liberal, pro-European political group of the European Parliament tweeted its outrage over the actions by the Sejm:
#WolnaSzkoła: The new polish law will restrict free education & in particular make it de facto impossible to teach about sexuality in a LGBTIQ-inclusive way.

This effort to eliminate freedoms & liberal values from public life is tragic. pic.twitter.com/lib7MSNYOv

— Renew Europe (@RenewEurope) January 13, 2022
#WolnaSzkoła: "Children need education, not indoctrination. The education reform in Poland threatens to force the illiberal views of the Polish government on the young generation", says @moritzkoerner. pic.twitter.com/Y4Hxsfx0qK

— Renew Europe (@RenewEurope) January 13, 2022
Observers think that the law will be rejected by the senate although under the Polish constitution there is still a possibility it could be signed off on by the anti-LGBTQ Polish President Andzej Duda.
"Although it seems that Lex Czarnek is on track to becoming law, Rémy Bonny, executive director of pan-EU LGBT+ rights organisation Forbidden Colours, insists that all is not lost.
With pressure from politicians both in the EU and around the world, Poland could be forced to backtrack.
He told PinkNewsUK that "in September, after threats by the European Commission to take away funding, four out five provinces that declared themselves 'LGBT+ free zones' withdrew their anti-LGBT+ resolutions … International pressure on Poland works."
Murdered Honduran transgender activist buried
Thalía Rodríguez shot outside her home on Monday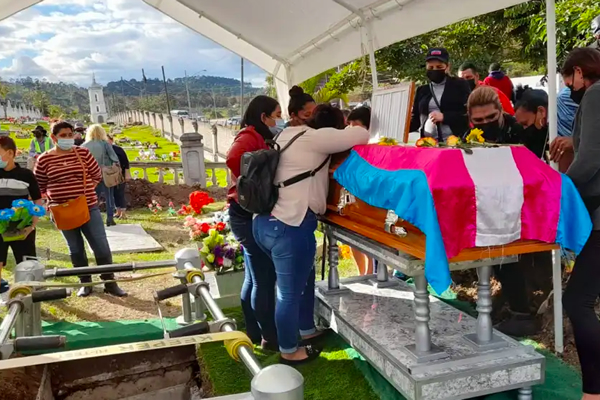 The Washington Blade on Thursday published a Spanish-language version of this story from Reportar sin Miedo, the Blade's media partner in Honduras.
A prominent transgender activist in Honduras who was murdered on Monday has been buried.
Reportar sin Miedo reported activists are among those who attended Thalía Rodríguez's funeral that took place in Tegucigalpa, the country's capital, on Tuesday.
Rodríguez led Asociación Cozumel Trans, a Honduran trans rights group.
The U.S. Embassy in Honduras, the Office of the U.N. High Commissioner for Human Rights in Honduras and the U.N. Refugee Agency have all condemned Rodríguez's murder. U.S. Agency for International Development Administrator Samantha Power in a tweet said she was "horrified" by the murders of Rodríguez and Pablo Hernández, a leader in Honduras' indigenous Lenca community who was killed on Sunday near San Marcos de Caiquín, a municipality in the country's Lempira department, while he was on his way to church.
I'm horrified by the murders of prominent human rights defenders in Honduras: LGBTQI+ advocate Thalía Rodríguez & Lenca indigenous leader Pablo Hernández. We call for prompt and impartial justice. For the benefit of all Hondurans, these attacks on activists must end. pic.twitter.com/F14wloALBA

— Samantha Power (@PowerUSAID) January 11, 2022
France, Greece to end restrictions for MSM blood donors
Calls for U.S. to remove abstinence requirement grow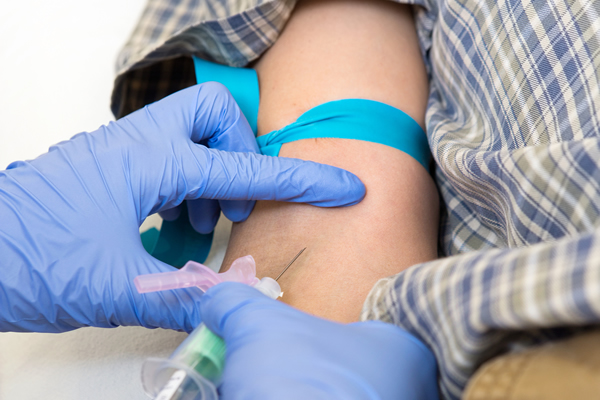 France and Greece this week announced they will allow gay and bisexual men to donate blood without restrictions.
Têtu, a French LGBTQ magazine, noted men who have sex with men previously had to remain abstinent for four months before they could donate blood in France.
French Health Minister Olivier Véran on Tuesday announced this requirement would no longer be in place as of March 16. Têtu also noted officials will no longer ask potential blood donors about their sexual orientation.
"It's a whole new relationship with the blood donor that we want," said Véran.
Greece on Monday also said it would allow MSM to donate blood without restrictions.
Greek Health Minister Thanos Plevris and Deputy Health Minister Mina Gaga issued a decree that will become official once the Government Gazette publishes it.
Greece and France are the latest countries to lift restrictions for MSM who want to donate blood.
The U.S. Food and Drug Administration currently allows MSM to donate blood if they have not had sex with another man for three months.
The American Red Cross this week declared a blood crisis because of the surge in COVID-19 omicron variant cases. The declaration sparked renewed calls for the U.S. to allow MSM to donate blood without restrictions.