Fall market brings mortgage options
Find a loan you can afford with guidelines that make sense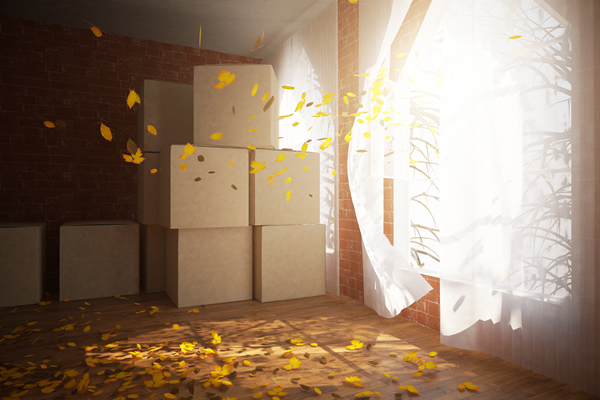 One effect of COVID-19 has been to throw us off schedule in the normal seasonal nature of real estate sales. At long last, however, we're beginning to see its return.
Traditionally throughout the nation, spring begins in late March or April and is the most popular time of year for buying and selling homes. In the DMV, however, spring comes early – as early as February – and the market begins to heat up as what little snow we get dissipates.
Summer has usually seen interest wane, while house hunting takes a back seat to vacations, summer camp, and participation in barbecues, family gatherings, and other outdoor activities and celebrations.
Fall has normally been the second major season for housing purchases and sales, ranging from Labor Day to Thanksgiving. Thereafter, during the winter market, people begin to plan for holidays and, although houses sell well when adorned with holiday decorations, the fall market may be better suited to allowing for settlements prior to the end of the tax year.
Even though housing inventory remained low, we saw homes in some areas take slightly longer to sell during July and August. In addition, instead of 20 competitors for a single home in a popular area, there might be only five to 10.
Still, in the past two weeks, I have seen activity on my client portals, where buyers receive information about homes that are new to the market, jump exponentially from two or three a week to the same amount in a day.
With businesses and government agencies continuing to promote remote work, more people are realizing that they need to revamp their existing homes to accommodate office space or purchase new homes with an extra room or two for that purpose. It's not mini-mansions they want or even a 10/10 on Room Rater or Zoom, just a carved out, quiet space with a door to keep out the household noise.
Interest rates remain low and loan guidelines are not as strict as they were post-2005, with new loan programs available for a variety of situations. If you already own a home and have significant equity and good credit, refinancing your current mortgage might be just what you need to cut costs, eliminate private mortgage insurance, renovate your current space, buy a new residence, or invest in a second home or rental property.
For example, I bought my current home six years ago with a first mortgage at 4.125% and a second mortgage at 5.75%, both good rates for a 5% down purchase at the time. This past spring, I consolidated those into a single loan at 2.875%, saving roughly $600 per month to put toward bills, renovations, unforeseen home repairs, retirement, and a little bit of just plain fun.
Want to pay off your home faster? If you make just one additional payment of principal on your loan annually, you can pay off a traditional 30-year loan earlier and save several years of interest. A 15-year mortgage is another option.
As of Sept. 22nd, NerdWallet showed the nationwide average interest rate for a 15-year mortgage to be 2.169%, compared with 2.904% for a 30-year note. Your monthly payment will be higher when the loan is shortened to 15 years, but you will save thousands in interest over the life of the loan. Just remember that quoted rates may not take into consideration how your credit, debts, and equity affect your ability to borrow.
For those looking for an investment property, your income and credit may allow you to refinance and use any excess cash from your equity to start your career as a landlord. This can be an excellent retirement program or savings account for college, since a tenant pays your mortgage.
According to Karen Guess of HomeFirst Mortgage, lending rules now allow a 15% down payment from your own funds (no gifts), rather than the 20% that was previously the standard. A credit score of 620 gets you started and 75% of the average rental income reported in the area can be credited as an asset based on an appraisal of the property. The current interest rate is only 3.5%, but rates can fluctuate daily, so always check with your lender to be sure you have the most current information.
No matter what your need, financing is not what it was in the early 2000s, when lenders wrote pre-approval letters on cocktail napkins and everyone was eligible for a no-documentation, "fake news" mortgage. Contact your loan officer for a mortgage you can afford with guidelines that make sense.
Valerie M. Blake is a licensed Associate Broker in D.C., Maryland, and Virginia with RLAH Real Estate. Call or text her at 202-246-8602, email her via DCHomeQuest.com, or follow her on Facebook at TheRealst8ofAffairs. 
Leather and lace in your home decor
From couches to countertops, add some flair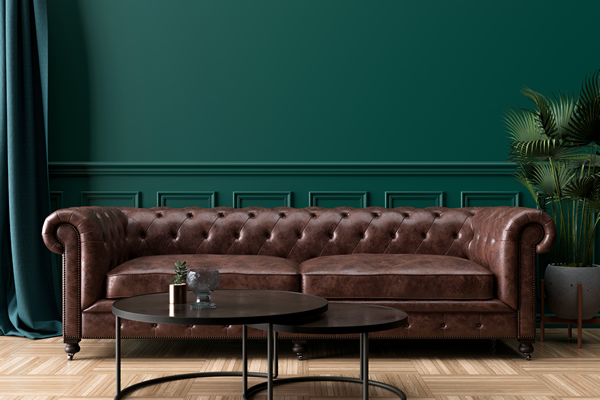 When I was very young, I would visit my maternal grandmother and marvel at the hand-tatted and crocheted doilies that adorned the arms and backs of her sofa and chairs. They were also found on her dressers and side tables, and on the dining table as coasters and placemats, to prevent scratches on the furniture. Like snowflakes, the designs of the doilies were both intricate and individual.
I'm convinced that people had better posture in the early 20th century, because I never saw the remnants of men's hair tonic, Macassar oil, or pomade on Nana's doilies, even though they were there to keep the furniture from absorbing those hair products. Certainly, people weren't the couch potatoes lounging on sofas then that we are today. Being able to Netflix and chill was a long way off.
I was impressed with the amount of work that had gone into such a little piece of fabric, so I later tried to learn to crochet. Sadly, all I was able to accomplish was string after string, never having been taught how to join those strings together to resemble a doily. At least with knitting, I was able to form squares large enough to be blankets for my Barbie.
In my mid-century childhood, doilies were put away and saved for grandchildren who, years later, would neither want them nor appreciate their historical value. The '50s saw polyvinyl chloride (PVC) go from a commercial substance used frequently in post-WWII construction to a residential fabric that we now refer to fondly as "pleather." I can still remember the sound of my thighs peeling off the vinyl banquette at the diner when I would get up to leave a booth.
To be without a leather couch in the '60s was déclassé and, although styles have changed, such a couch remains a timeless piece. These days, if you are looking for a little more leather in your life and in your home, you can look beyond that couch and chair, where options range from the subdued to the highly decorative.
While vinyl is still the least expensive leather-look fabric, we now have "bonded" leather, made with scraps that are bonded together using polyurethane or latex. As you can tell from the prices of such furniture, the actual leather used in the process can vary from 10-90 percent.
Of course, top grain leather is the most expensive, and we have suede, die cut, embossed, patent, and a variety of other techniques used to change the look of a hide. In addition, there is now vegan leather.
For something unique for your kitchen or bar, check out the tooled leather countertop from Kosel Saddlery (koselsaddles.wixsite.com/marty) in Montana. They also make saddles and chaps.
Instead of the shiny granite counters that we all know, MSI Surfaces (msisurfaces.com) makes honed and leathered granite finishes for a more subtle appearance and has dealers throughout the DMV. 
For a do-it-yourself application, Amazon sells the Aspect brand eight-pack of leather glass, peel and stick subway tiles for backsplashes in five neutral colors for less than $20 each.
EcoDomo (ecodomo.com) in Gaithersburg offers a variety of custom leather treatments, including countertops, door and cabinet panels, floor planks and tiles, and wall systems. Your color choices aren't limited to black or brown either. They can manufacture pieces in blue, red, green, and even in custom colors to match other items in your décor.
Many online stores such as Wayfair and Overstock carry real and faux leather headboards, footstools, poufs and benches at affordable prices.
There's always something in leather at Pottery Barn, even for the conservative budget: pieced leather pillows, tufted stools, basket collections, and even a leather-bound coffee table book for cigar aficionados.
If you're looking for small accent pieces, try a leather coaster, placemat, napkin ring, or my personal favorite, a cutlery pouch for your tableware collection from Lucrin Geneva (lucrin.com). They also offer office accessories such as crocodile desk sets, wastebaskets and storage boxes.
And for the connoisseur of leather, vinyl, rubber, or even neoprene items of a more personal nature, head to the Capitol Hill Hyatt Regency this Friday through Sunday for Mid-Atlantic Leather weekend. With plenty of specialty items, high-impact fashion, toys and games for all ages and yes, even custom-made furniture among the vendor exhibitions, you're sure to find something that will tickle your fancy.
Just remember that you (and your puppy) must both be vaccinated and masked to attend. We take COVID (and rabies) very seriously here in D.C.
Valerie M. Blake is a licensed Associate Broker in D.C., Maryland, and Virginia with RLAH Real Estate.  Call or text her at 202-246-8602, email her via DCHomeQuest.com, or follow her on Facebook at TheRealst8ofAffairs.
What to know if you're buying or selling in 2022
Research interest rates, contractors now before spring arrives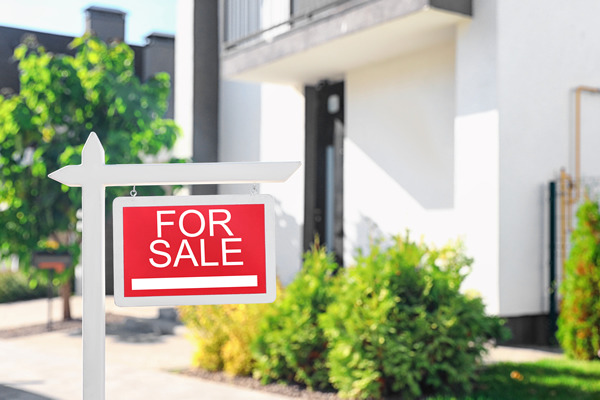 The years 2020 and 2021 were wild on the books for real estate. Many successfully sold a house, bought a house, or sold a smaller residence and bought a larger one due to the new "needs" that they realized they had.
After a year or more of staying home, working from home, dining out (at home), studying from home, many just realized they needed a different home than the one they were sitting in. Many experts are saying that 2022 might be the year we go back to our "normal cycles" in real estate. If that is the case, then what does that mean?
It means that right now, first time buyers can find deals on one- or two-bedroom condos that are sitting on the market, and the single family home market is going to be ramping up in the spring, when more buyers are out in the streets and more homes are getting ready to go on the market. So, if you are thinking of selling this year, you might already need to be calling painters, carpenters, and other contractors to do those little projects that make a home ready for photographs and to be shown in its best light. Now that the holidays are over, many of the contractors we hire start getting calls, and their schedules start to fill up. As a Compass agent, we have the "Concierge" program that helps sellers to finance, at zero interest, projects that spruce up their home, and then it gets paid back when the home sells. I know other brokerages have some similar programs, also.
If you are going to buy a home this year, you might want to seriously look at how long homes have been sitting in the market in the neighborhoods that interest you. If the "days on market" are more than 20, 30, 40 or even 50 days, this might be your time to strike. Call a local lender or two and see what interest rate you can get and how much you can get approved for a loan. Interest rates could be going up this year, so you might want to get this done in the first half of the year, if your current situation allows.
At any rate, if you are thinking of making a move this year, feel free to sign up for one of my homebuyer seminars, or give me (or your favorite Realtor) a call and find out what you need to do to get ready to make this move.
Joseph Hudson is a Realtor with the Rutstein Group of Compass. Reach him at [email protected] or 703-587-0597.
The highs and lows of the 2021 real estate market
A significant increase in large-scale investors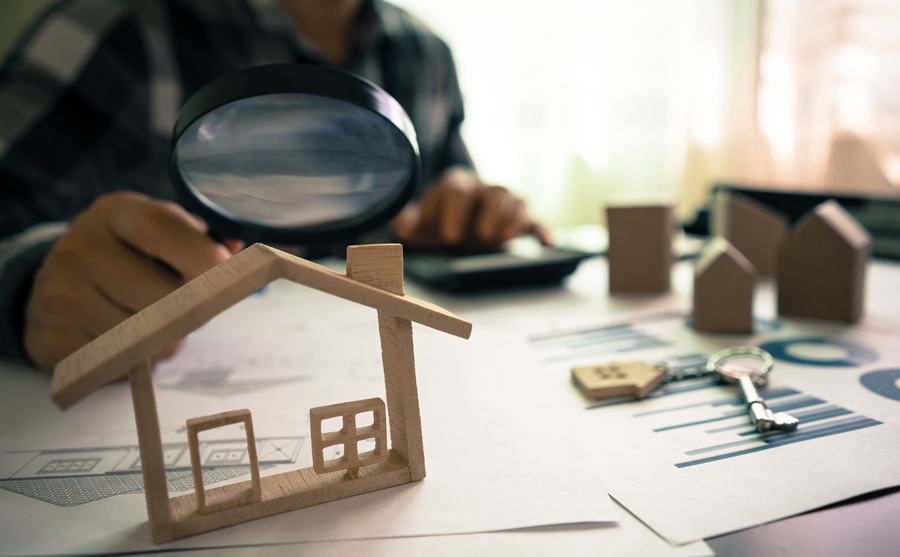 As 2021 winds down, and a new year waits just around the corner, it is helpful to look back on what lies behind us and to focus on our hope for what lies ahead. The year 2021 could perhaps be best summarized as a year of highs and lows – both generally, and in the real estate market, too. It was a year of Olympic glories, a year that saw the inauguration of the very first female vice president, and a year that saw the confirmation of the first openly gay United States Cabinet member. Unfortunately, it was also year two of a global pandemic – one that saw great medical advances with vaccines and treatment options, but also one that still brought plenty of pain and loss to families and communities around the world. Highs and lows, on a vast scale indeed.
The 2021 real estate market, in many sectors of the country, also saw its own sort of highs and lows – it brought high prices, high demand, and low inventory. Much of 2020 was a rollercoaster, in real estate and otherwise – one that many people expected to slow down and settle back to normal in 2021. In fact, 2021 turned out to be quite the opposite. A few factors that significantly impacted the 2021 real estate market included:
Work-From-Home: 2021 was a year in which work-from-home became not only the temporary "new normal," but perhaps the new normal for the foreseeable future. Many businesses decided that remote work was an option that was both feasible and flexible, thanks to today's technology. Some even found employees to be more productive without time spent commuting to and from an office each day, and without the distractions of at-work socializing. As a result, many employees who were once tethered to a particular city because their employer was located in that city found themselves free to move to areas they found preferable for any number of reasons.
Seeking Space in the Suburbs: As a result of the pandemic, either because they were no longer required to live in a certain city for work, because they lost income and needed a more affordable area in which to live, or simply because the pandemic meant that many aspects of busy urban life could no longer be enjoyed in quite the same way, 2021 saw buyers flock to the suburbs in huge numbers. Statistics indicate that in 2020 and 2021, suburban home prices grew more quickly than urban home prices for the first time since 2017. Demand went up, and inventory sold quickly.
Increased Real Estate Investment: 2021 also saw a significant increase in large-scale real estate investors, who saw an opportunity to capitalize on the shortage of homes available by offering cash for many available homes, and turning them into rental properties, or flipping them and selling them for an even higher profit. Statistics indicate that the share of investors in the market was far higher in 2021 than in the last several years preceding it.
More Moves to Tax-Friendly States: As part of the shift to work-from-home for many employees, real estate purchases in tax-friendly states increased significantly. No longer were employees required to live in big cities or close to any particular office, so states with no income tax, or lower property tax also became increasingly popular, affecting prices and demand in those markets.
These were only a few factors of many that impacted the 2021 real estate market, and the continued impact of those factors waits to be seen in 2022.
Ultimately, however, regardless of whether it is a buyer's market or a seller's market, whether you're a first-time homebuyer, or you're looking for a retirement home to enjoy your later years, real estate is about community. One important lesson we can all take from the last year or two is that in good times, and perhaps especially in difficult times, having the support and love of a community in which you feel you belong is essential. The real estate process is about buying and selling property, yes – but it's also about so much more.
At GayRealEstate.com, we are passionate about connecting LGBTQ home buyers and sellers with talented, knowledgeable, and experienced real estate agents across the country who can help them to achieve their real estate goals. But even more than that, we are passionate about helping to build community. We are proud to do our part to help build neighborhoods, and strengthen networks of individuals who can celebrate and support one another across the country. We're here for you, and we're always ready to help. Contact us at any time. Wishing you a bright new year ahead.
Jeff Hammerberg is founding CEO of Hammerberg & Associates, Inc. Reach him at 303-378-5526 or [email protected].