Jamaica man attacked after using gay dating app
Victim's penis partially severed before he was set on fire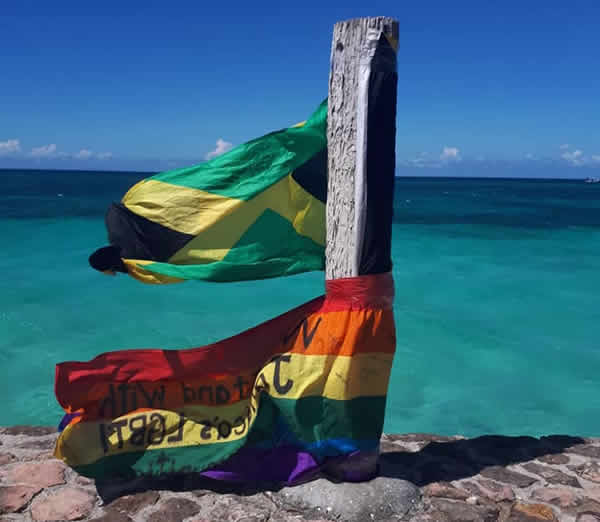 An 18-year-old man in Jamaica remains hospitalized in critical condition after he was targeted on a gay dating app.
The Jamaica Gleaner reports the victim on Oct. 11 went to a neighborhood in Montego Bay, a resort city that is the capital of Jamaica's St. James Parish, to meet the man with whom he was speaking.
The newspaper reports the man and two other men abducted the victim, robbed him and partially severed his penis before they set him on fire. Officials said the three men took his cell phone and used his bank card to withdraw money from his account.
"He is a very lucky young man because although they left him in a critical condition, he managed to make his way to a security checkpoint in the community where they assisted him to the hospital, where he was admitted in critical condition," a local police officer told the Jamaica Gleaner.
The Jamaica Gleaner reported a 43-year-old man in St. James Parish disappeared in January 2020 after he went to meet someone with whom he had spoken on a gay dating website. Authorities later found the man's body, and two men have been charged with his murder.
Violence against LGBTQ Jamaicans remains commonplace. Consensual same-sex sexual relations also remain criminalized in the country.
J-FLAG, a Jamaican LGBTQ rights group, has condemned the latest attack.
"Like all well-thinking Jamaicans at this time, JFLAG is outraged at the recent attack on an 18-year-old man in St. James," tweeted J-FLAG on Sunday. "His attackers must be brought to justice."
‼️TRIGGER WARNING‼️

This is not the time for victim-blaming nor slut-shaming. Justice is our only focus at this time. We appeal to community members, allies and every other Jamaican who may have information to make a report to the police. pic.twitter.com/Lmz6lYAY5s

— Equality Jamaica (@EqualityJa) October 17, 2021
LGBTQ Holocaust victims remembered on International Holocaust Memorial Day
Up to 15,000 gay men sent to concentration camps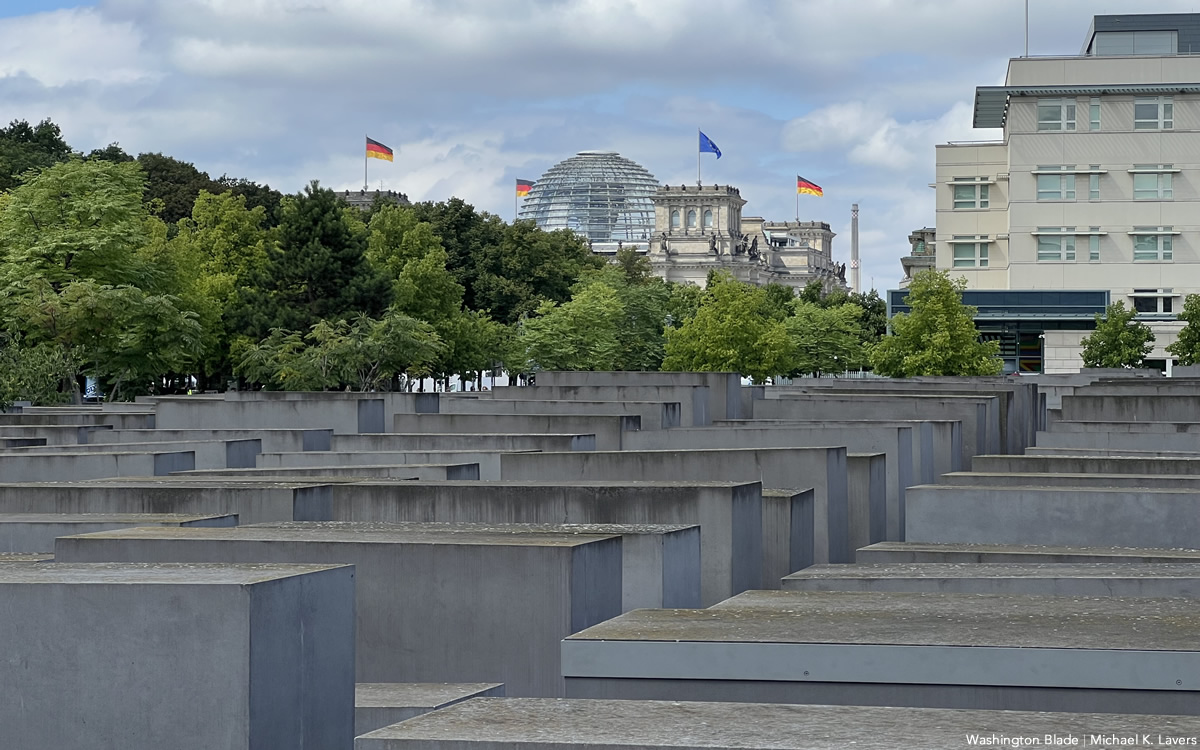 Ordinary People is the theme for International Holocaust Memorial Day 2023 as around the globe the day is set aside for everyone to remember the millions of people murdered in the Holocaust under Nazi persecution.
The Nazis targeted anyone they believed threatened their ideal of a "pure Aryan race," including Roma and Sinti people, disabled people, LGBTQ people, political opponents and others.
In a statement released by the U.S. Embassy in Lithuania, whose ambassador, Robert S. Gilchrist, is openly gay, a coalition consisting of other nation's diplomatic missions to the Baltic nation, including Israel, Germany, the Netherlands, Japan and the European Commission noted:
"As we mark International Holocaust Remembrance Day, we commemorate the Holocaust of six million Jews, men, women and children, including more than 200,000 Jews murdered in Lithuania. We remember other communities who were also murdered: Roma, disabled persons, LGBTQI+ persons, Slavs and others. We do not forget that the Nazis committed these heinous crimes with the support of local collaborators throughout Europe. And we remember the heroism of countless people who, at great personal risk, stepped in to save thousands of Jews."
Amy Gutmann, the U.S. ambassador to Germany, tweeted: "Today we remember the horrors of the Holocaust and the six million Jews, and millions of Roma, Sinti, Slavs, persons with disabilities, LGBTQ+ individuals and political dissidents murdered by the Nazis and their collaborators." Gutmann added: "As my father, a German Jew forced to flee Germany in 1934 said, "Everything we do — and everything we don't do — makes a difference."
Today we remember the horrors of the Holocaust and the six million Jews, and millions of Roma, Sinti, Slavs, persons with disabilities, LGBTQ+ individuals, and political dissidents murdered by the Nazis and their collaborators. pic.twitter.com/wfjBnCeoUB

— Ambassador Amy Gutmann (@USAmbGermany) January 27, 2023
PinkNewsUK journalist Patrick Kelleher wrote:
"It is thought that up to 50,000 gay men received severe prison sentences under Nazi rule. According to the Holocaust Memorial Day Trust, most were sent to police prisons, but between 10,000-15,000 were sent to concentration camps.
Life for queer people in Weimar Germany was a very different picture to what it would become under the Nazis.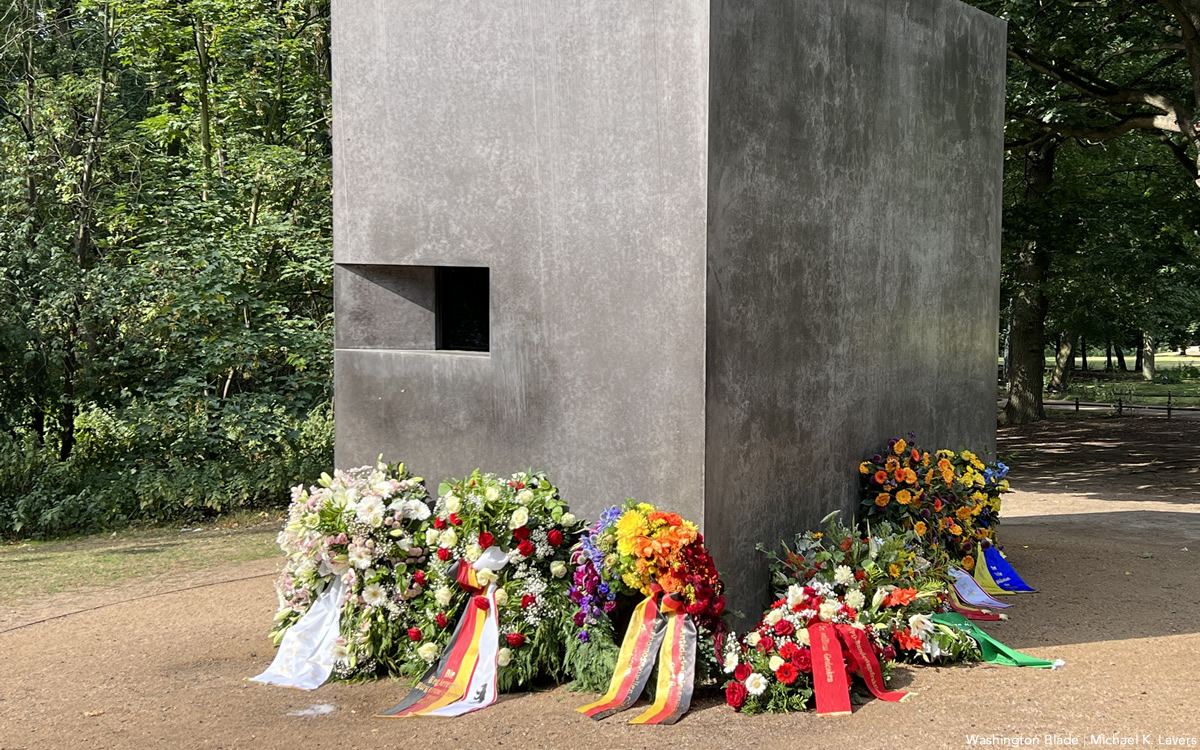 There were gay bars, there was a functioning queer scene — there was even an institute for sexual research, a concept that would be impossible to imagine in most European cities of the day.
When the Nazis came to power in 1933, everything changed. In the years that followed, millions of Jews, alongside other minority groups, were rounded up, tortured and murdered in concentration camps, up until 1945."
David Pressman, the U.S. ambassador to Hungary who arrived in that country with his husband and their two children last fall, also remembered the Holocaust in a tweet:
January 27, 2023
European Court of Human Rights rules against Lithuania propaganda law
Children's book author in 2019 challenged anti-LGBTQ statute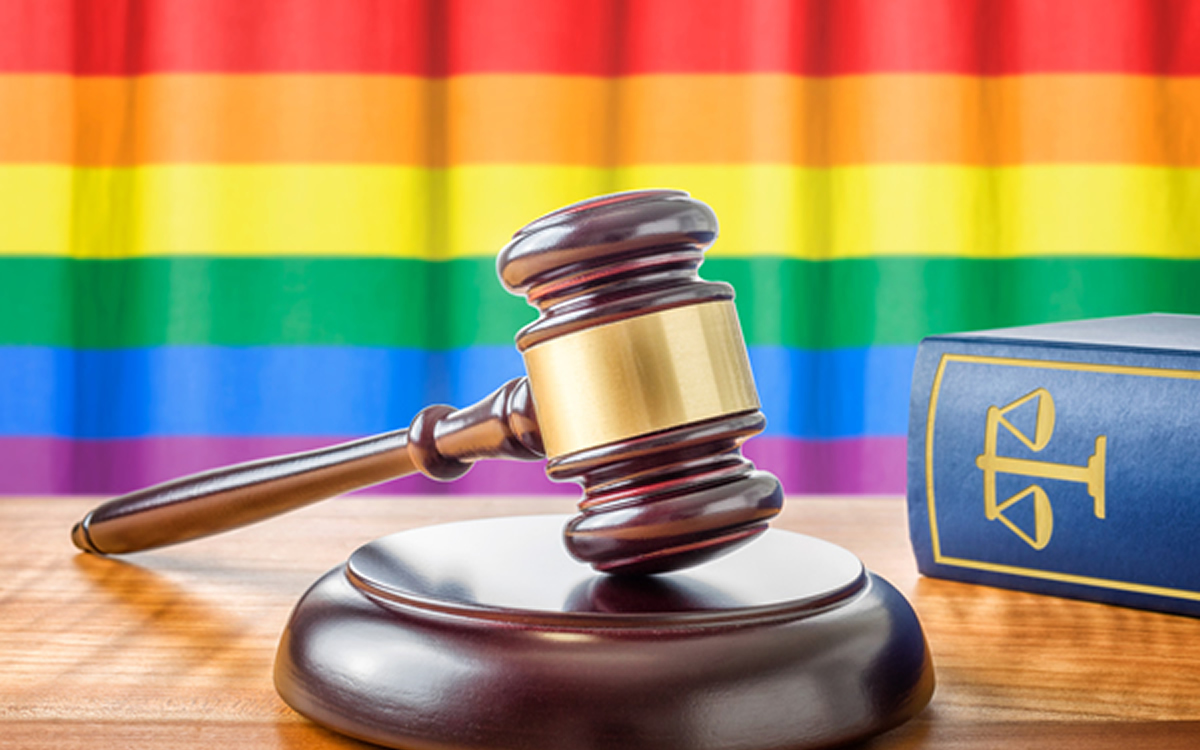 The European Court of Human Rights on Monday ruled Lithuania's anti-LGBTQ propaganda law violates the European Convention on Human Rights.
Author Neringa Dangvydė Macatė in 2019 filed a lawsuit against the law after Lithuanian authorities censured her children's book that featured two same-sex couples.
The law specifically bans the distribution of information to minors that "expresses contempt for family values, encourages the concept of entry into a marriage and creation of a family other than stipulated in the Constitution of the republic of Lithuania and the Civil Code of the republic of Lithuania." The court in April 2022 heard Macatė's case.
Openly gay U.S. Ambassador to Lithuania Bob Gilchrist is among those who have publicly criticized the law. Tomas Vytautas Raskevičius, an openly gay Lithuanian MP who is running for mayor of Vlinius, the country's capital, told the Washington Blade the ruling will bolster efforts to repeal the propaganda law.
Chilean government seeks to implement LGBTQ, intersex rights agenda
Conservative newspaper incorrectly reported ministry plans legislation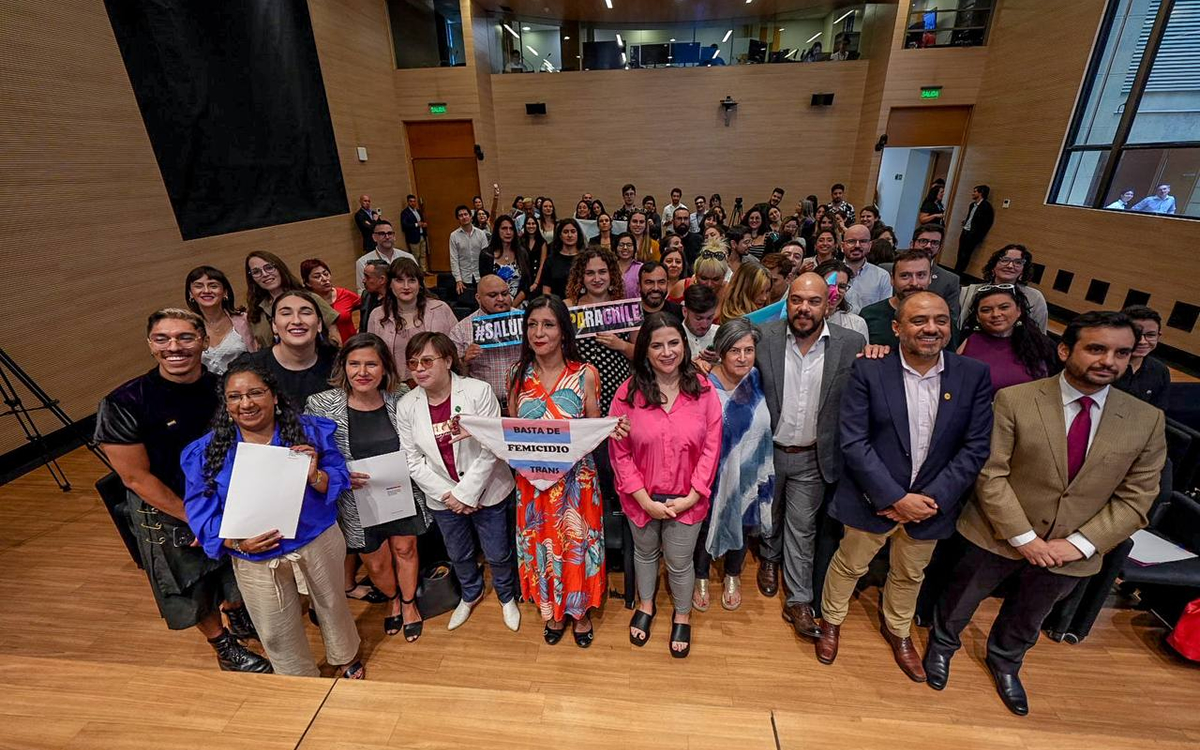 A conversative Chilean newspaper's article on Sunday that said the Women and Gender Equity Ministry was preparing to introduce a bill that would create an LGBTQ and intersex rights undersecretariat prompted mixed reactions across the country.
The ministry in 2022 launched its first "LGBTIQA+ Roundtable" that includes representatives of different public institutions, organizations and Chilean LGBTQ and intersex activists who are working to improve the quality of life for the country's queer community that over the last year has seen an increase in attacks and hate crimes.
LGBTQ and intersex rights in Chile have gained ground over the last decade.
Civil unions, marriage equality, transgender rights and an anti-discrimination law are some of the successes that took time to take effect. There is, however, no state institution or public policy that works to ensure historically discriminated LGBTQ and intersex Chileans are included. This is why activists feel the "LGBTIQA+ Roundtable" that President Gabriel Boric's government is promoting is an unprecedented opportunity.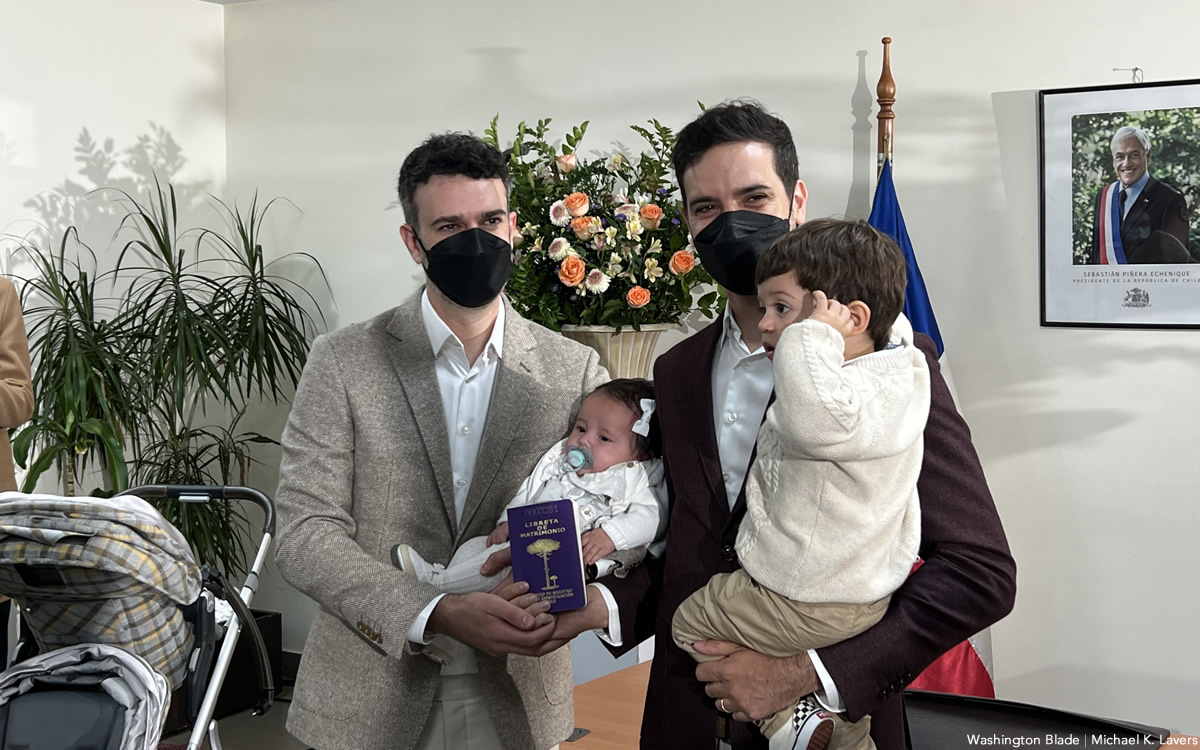 Forty-two organizations from across Chile participated in the roundtable during its first year, which culminated on Jan. 6 with the signing of an agreement between the Women and Gender Equity Ministry's Women and Gender Equality Undersecretariat and the Interior and Public Safety Ministry's Crime Prevention Undersecretariat to assist people across the country who are victims of anti-LGBTQ attacks. The roundtable at the same time also announced it will send a bill to Congress later in 2023 that would expand the ministry's mandate to ensure "the LGBTIQA+ community is included."
There has yet to be an announcement on the creation of an LGBTQ and intersex undersecretariat.
Most Chilean media outlets covered this report after El Mercurio published it on Sunday. José Antonio Kast, an extreme right-wing politician who is a former presidential candidate, on his Twitter account criticized what turned out to be inaccurate.
"Chile is poorer, more violent and insecure than a year ago and the inept government is dedicated to enlarge the State to deepen its ideological agenda, instead of solving social urgencies," wrote the Republican Party leader.
The ministry told the Washington Blade that "the roundtable with organizations from the LGBTIQA+ community has just been finalized."
"One of the demands is to have an institutionality," said the ministry. "During 2023 it will be defined which is the progressive path, while the anti-discrimination law is improved at the same time."
Women and Gender Equity Undersecretary Luz Vidal Huiriqueo on her social media networks said "we met with LGBTQ+ organizations for seven months" and the ministry made "security, employment and health priorities."
"On the 1st we advanced in an agreement with (the Crime Prevention Undersecretariat) to properly address and for the long challenges we committed to propose an institutional mechanism," said Vidal.
Vidal said in an exclusive interview with the Blade before El Mercurio published its inaccurate report that "finding and giving answers to the demands of the LGBTIQA+ population in Chile is a commitment for President Gabriel Boric's government that will not be put aside for anything."
"We at the (Women and Gender Equality Ministry) have embraced the day-to-day needs that this community, in many cases, has to survive," said Vidal from her office. "That is why, from our ministry, we have created this intergovernmental roundtable to have a fluid and permanent communication with LGBTIQA+ organizations.
Vidal added Boric "instructed us to move from discourse to action."
"We have to get to work. We have to implement the agreements," said Vidal. "We can't just make pretty announcements and that is our commitment. The commitment we have today is to work for women, for gender equity, for and with the entire population, in favor of all citizens and of those who lack the presence of the State."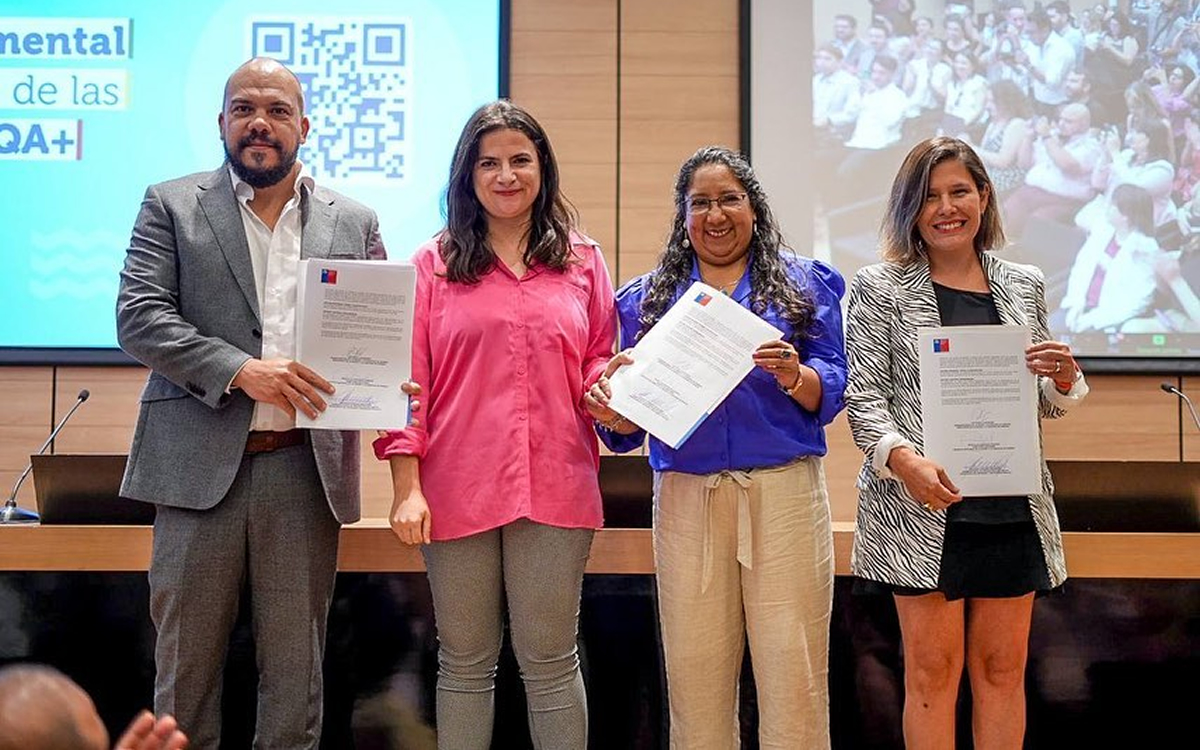 The undersecretary told the Blade the need to incorporate the queer community into the ministry's work is important because "the State, as of today, has no powers to specifically address the LGBTQ+ population."
"We need to create a progressive path that, whether an institutional or other figure, allows us to implement public policies," she said.
That supposed institutionality was the one that sparked controversy last Sunday and it will not be an easy path, regardless of the mechanism that Boric's government ultimately chooses to implement.
"I think it is not going to be an easy process," said Vidal. "It is not going to be a project that we can say, we are going to take them out at the end of the year, that is clear to us. Even today it is difficult to move forward with projects or the work that the ministry is doing because we currently have a Congress with political forces that are against inclusion and respect for diversity. This is present in our Congress, and it is also present in several Latin American countries."
Emilia Schneider, Chile's first trans congresswoman, on the other hand told the Blade that "it seems to me that the announcement of an institutional framework for the LGBTI community within the Women's Ministry, and also in what has been working with the Justice Ministry to advance in an institutional framework against discrimination, regarding the reform of the Anti-Discrimination Law are two fundamental steps to advance in dignity and rights for sexual diversities and dissidences." 
Schneider said it is important "to make a permanent change in the State, which recognizes the importance of having a space that responds to the needs of the queer population and takes charge of combating inequality, discrimination and violence to which our community is exposed."
"It seems to me that this is one of the most important commitments, which if realized would be a fundamental legacy of this government in matters of sexual diversity and dissidence," she said.
Ignacia Oyarzun, coordinator of public policies for Asociación OTD Chile, the country's most important trans rights organization, said the implementation of an institutional framework to advance LGBTQ and intersex rights "is an advance that goes in the direction of establishing what will be a trans labor quota to achieve a greater integration of the community in society."
Oyarzun noted employers do not hire people who are trans, or fire them without reason. This lack of employment opportunities, according to Asociación OTD Chile, makes trans people more vulnerable to violence.
Jorge Muñoz of Movimiento Organizado de Gays, Lesbianas, Trans y Heterosexuales (MOGALETH) in Puerto Montt, a city that is roughly 640 miles south of the capital of Santiago, also participated in the roundtable. Muñoz told the Blade that "any approach from the central power to civil society, and especially to the regions, is positive." 
"In this context, we consider it an advance in terms of the demands of the collective in the struggle for the recognition of the historical violation of our rights," said Muñoz. "The State's recognition of mistreatment and hate speech towards dissidents has historically been centralized. The regions where we also suffer harassment, mistreatment, difficulties in access to health, education and work have been relegated throughout history. In this sense, what we value most is the recognition of our demands in the territorial context."