17th Street High Heel Race draws large crowd
D.C. Mayor, three Council members, police chief mingle with drag queens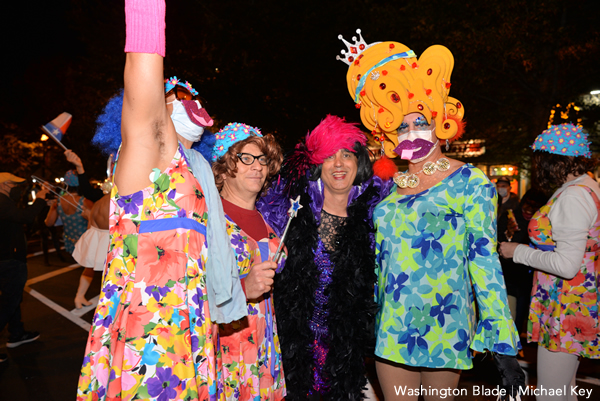 Close to 1,000 spectators turned out Tuesday night to watch D.C.'s 34th Annual 17th Street High Heel Race in which several dozen men dressed in drag and wearing colorful high heel shoes raced along a three-block stretch of 17th Street near Dupont Circle.
As she has in past years, D.C. Mayor Muriel Bowser, whose office organizes the annual event, gave the official signal for the runners to start the race from a stage at the intersection of 17th and R streets, N.W.
Joining the mayor on the stage was Japer Bowles, who Bowser recently named as director of the Mayor's Office of LGBTQ Affairs, which plays the lead role in organizing the High Heel Race.
Also appearing on stage after being introduced by Bowser were D.C. Council Chair Phil Mendelson (D-At-Large) and Council members Robert White (D-At-Large) and Brooke Pinto (D-Ward 2).
Bowser, who along with the three Council members delivered brief remarks before the start of the race, said the event highlights the city's diversity and resilience coming after over a year of coping with the COVID-19 pandemic.
"What we want the world to know – that even in a pandemic, even when we had to trim the budget, we stayed focused on how we can make life better for our LGBTQ community," Bowser told the crowd. "And we're going to keep on doing it," she said. "We're investing in making sure everybody in our community is accepted and safe."
D.C. Police Chief Robert Contee, who walked along the three-block section of 17th Street before the race began, was greeted warmly by bystanders, some of whom called out his name to welcome him to what has become the city's largest Halloween celebration.
"This is a great event," Contee told the Washington Blade. "I enjoy coming out to be among D.C. residents and all who find our D.C. culture," he said. "It's just a great evening, so we're happy to be out here supporting our community."
Members of the D.C. police LGBT Liaison Unit were among the police contingent on duty at the event and overseeing the closing of the streets surrounding 17th Street.
Like past years, many of the race participants and dozens of others dressed in Halloween costumes paraded up and down 17th Street beginning at 6:30 p.m., more than two hours before the start of the race, which was scheduled to begin at 9 p.m.
However, the mayor this year gave the signal to start the race at about 8:35 p.m. Although a large number of drag runners participated in the race, some who planned to join the race didn't make it to the starting line in time because they expected the race to begin at 9 p.m. as advertised, according to people in the crowd who knew those who missed the race.
To ensure that everyone had an opportunity to participate, Bowles and others from the mayor's office agreed to hold a second race about a half hour after the first one. The number of participants in the second race appeared to be about the same as those who joined the first race, indicating many of the drag participants ran twice.
"This is a special treat," said one bystander. "We got to see two races instead of one."
The High Heel Race was cancelled last year due to restrictions related to the COVID pandemic. Many in the crowd watching the race on Tuesday night said they were delighted the city decided to go ahead with the event this year at a time when other large events continue to be canceled or postponed.
Also similar to past years when the High Heel Race took place, the restaurants and bars that line 17th Street were filled on Tuesday night, including the gay bars JR.'s and Windows as well as the longtime LGBTQ-friendly Annie's Paramount Steakhouse.
Prior to the mayor's arrival, gay local radio and TV personality Jimmy Alexander of DCW 50 TV served as host to a drag show and costume contest on the stage. DCW 50 also set up and hosted a separate stage on the sidewalk next to JR.'s bar in which race participants and others dressed in costumes were invited to have their pictures taken and provided with copies of the photos of themselves.
"I think it's amazing," Bowser told the Blade after the completion of the first race. "It's good to be back. It was tough missing a year of activities," she said referring to the business shutdowns brought about by the pandemic. "We had a lot of great, beautiful racers. And so, I'm really excited about it."
To see more photos from this event, click here.
One trans woman shot, another had legs run over by car in Northeast
November incidents occurred near D.C.-P.G. County border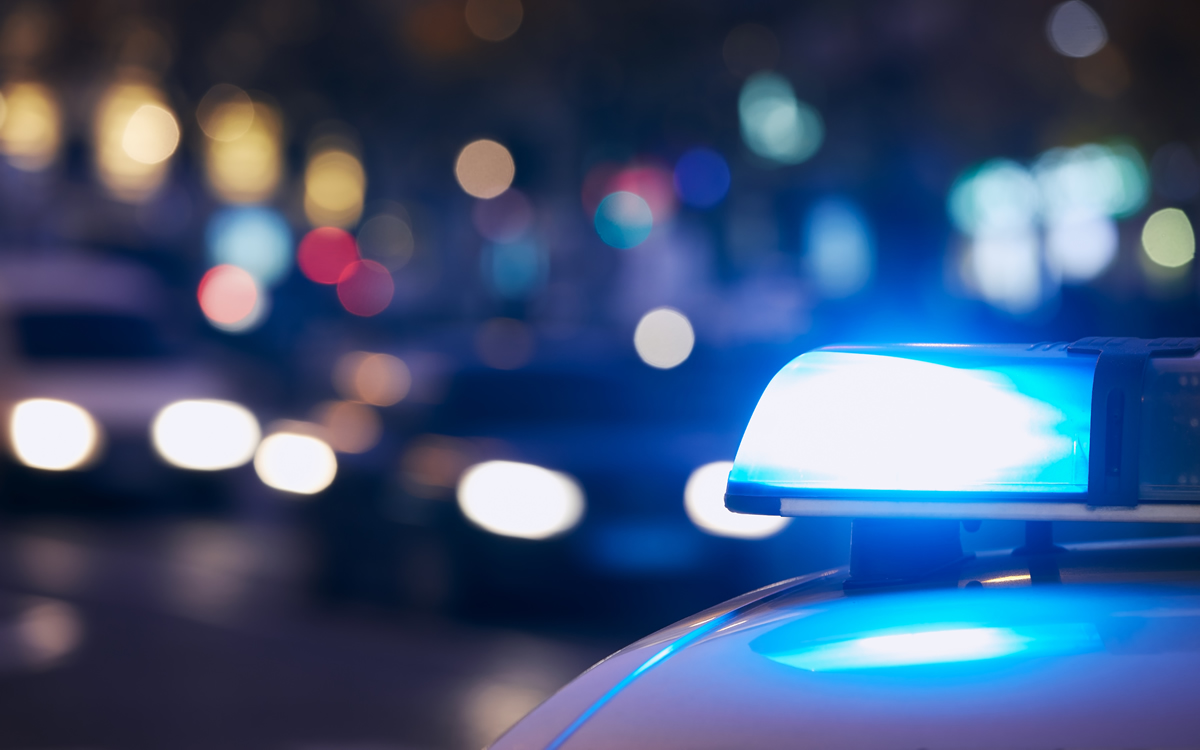 D.C. police say they are investigating a Nov. 1 incident in which a transgender woman was knocked down on a street by a man who backed his car into her and then drove over both of her legs after he was shot in the arm in an unrelated dispute with another person outside an apartment building at 5920 Foote St., N.E.
The woman, Latisa Moorman, said she spent a month at Washington Hospital Center recovering from her injuries before being transferred to a rehabilitation center for continued treatment of her injured legs.
Police are also investigating a second incident in which another transgender woman was shot in her "pelvic region" by an unidentified male suspect causing a nonfatal injury on Nov. 29 inside the same apartment building. The shooting followed an "argument about a sexual act that was performed and payment of money," according to a D.C. police report.
The victim of the second incident couldn't immediately be reached to determine if she would like her name to be disclosed.
Moorman, the victim in the first incident, told the Washington Blade a police detective informed her that the man who hit her with his car and drove away has been arrested. She said the detective gave her the name of the arrested man. But the man's name could not be found in court records and police have not responded to a Blade request to confirm the arrest.
A police report says police were investigating what they listed as separate cases of the shooting that injured the man who drove over Moorman's legs as well as the incident in which the man who was shot hit Moorman with his car and drove away.
"Both cases remain under investigation and detectives are actively following up on leads, collecting evidence, and interviewing potential witnesses," D.C. police spokesperson Paris Lewbel told the Blade in an email. "Due to the ongoing nature of the investigation, we cannot discuss specific investigative steps that have been taken by detectives," Lewbel said.
The case of the Nov. 29 shooting of the trans woman inside 5920 Foote St., N.E. and the incident in which Moorman was hit by the car outside that same building took place in a location that trans and LGBTQ activists say is known as an area where female trans sex workers as well as trans women who are not engaged in sex work congregate along Eastern Avenue and nearby side streets.
The Foote Street apartment building where the two incidents took place is located at the intersection of Foote Street, 60th Street, and Eastern Avenue.
Less than a mile away one block off the Prince George's County side of Eastern Avenue transgender woman Ashanti Carmon, 27, was shot to death on March 30, 2019. That case remains unsolved, with no arrest made. About 100 people led by transgender activist Earline Budd held a candlelight vigil one month later in honor of Carmon at the site of where the shooting took place.
Gay D.C. Advisory Neighborhood Commissioner Anthony Lorenzo Green, whose district is located near the Eastern Avenue area where trans women hang out, expressed concern that D.C. officials are not adequately addressing the issues related to why trans women are engaging in sex work in that area.
"The angle we come from is the city needs to provide services for Black trans women along this corridor as opposed to constantly trying to arrest them and hoping that will keep them away from Eastern Avenue or away from where they work out of desperation, out of necessity," Green told the Blade.
"But that has never worked. And we tell them that over and over," Green said. "These ladies have not been given an opportunity to advance in this city. They've been forced to the edges of this city," he said, adding that the D.C. government "should be bringing social services to that corridor."
Bomb threat shuts down Takoma Park holiday drag show
MotorKat evacuated when Tara Hoot was performing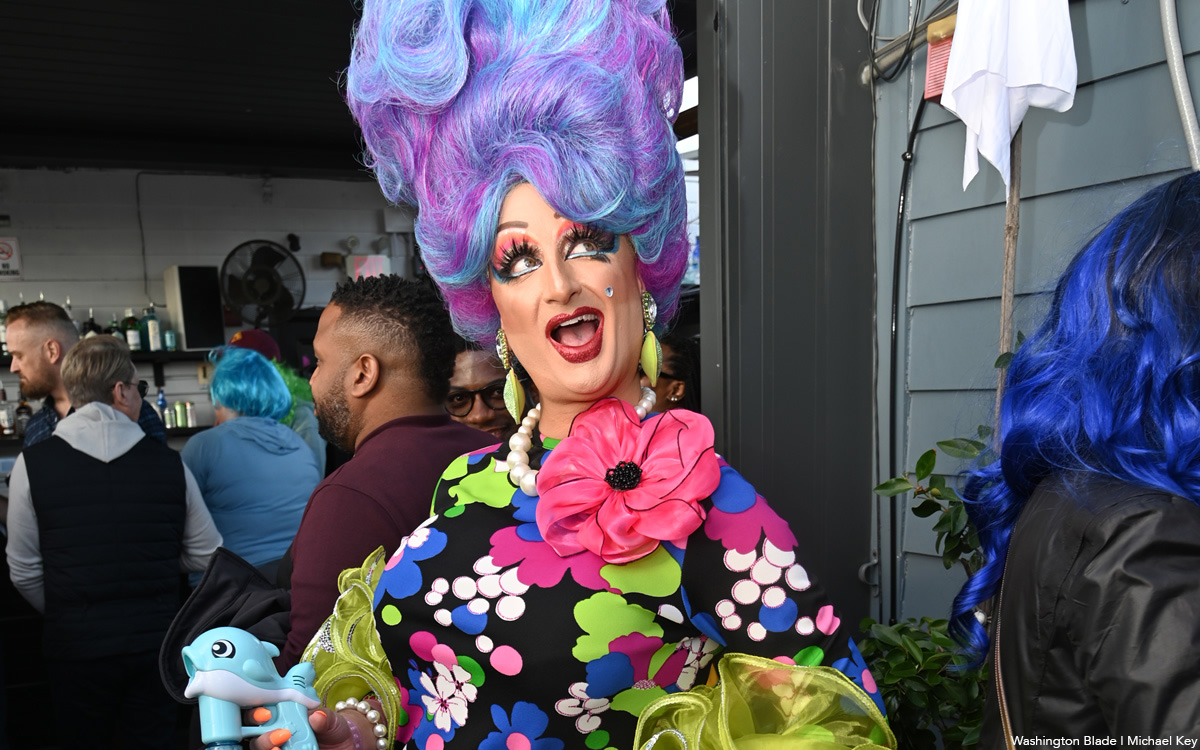 Police cordoned off a popular strip in Takoma Park on Saturday after a bomb threat shut down businesses, including a holiday performance by drag artist Tara Hoot.
MotorKat General Manager Mike Rothman told the Washington Blade that Takoma Park police notified them of a bomb threat to their business around noon.
Tara Hoot was delivering a holiday brunch performance at the MotorKat when the evacuation order came in.
Rothman said they were notified "five minutes into her final performance." Tara Hoot herself told the audience to leave for their safety.
Police proceeded to tape off the area and evacuated all businesses between Eastern and South Carroll Avenues, including TakomaBevCo, which is co-owned by MotorKat Wine Director Seth Cook.
Cook told the Blade that police brought in "bomb-sniffing dogs" to clear the area before allowing businesses to reopen around 2 p.m.
"The timing is unfortunate as this is one of the busiest weekends before the holidays," Cook said.
Rothman was also disappointed by the lost revenue due to what ultimately was a false threat, but he was firm that the Takoma Park LGBTQ community is resilient and would continue to thrive despite this setback.
"Takoma Park is a pretty proud and resilient community," he said. "I don't expect people to lay down and be scared by this."
MotorKat and TakomaBevCo reopened for business around 3 p.m.
Comings & Goings
Jimmy Alexander joins WTOP News as a feature reporter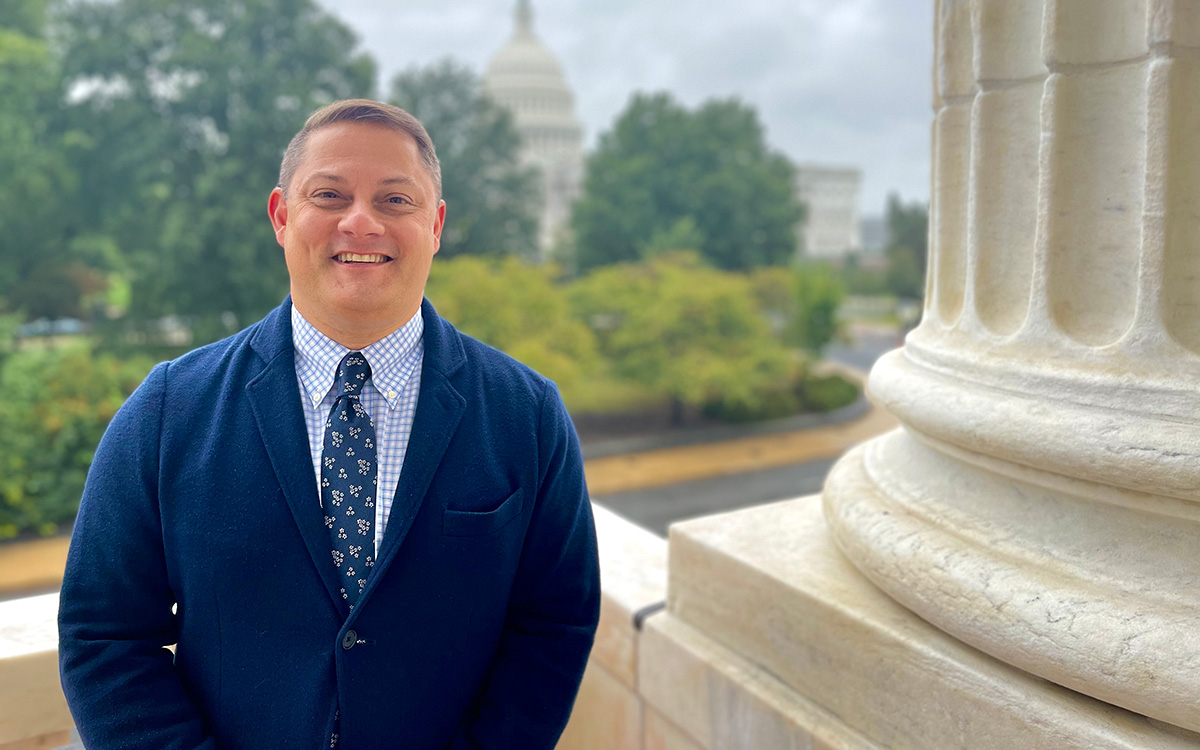 The Comings & Goings column is about sharing the professional successes of our community. We want to recognize those landing new jobs, new clients for their business, joining boards of organizations, and other achievements. Please share your successes with us at: [email protected]. 
Congratulations to Jimmy Alexander who has been hired at WTOP News as a feature reporter. Over the last four years Alexander has been covering stories as varied as the Jan. 6 insurrection to the 17th Street High Heel Race. He has been working as a co-host on the Jack Diamond Morning show on Cumulus Media, Manning Media. On his acceptance of the new position Alexander said, "I'm thrilled that at WTOP News, I will be able to focus on events and people that bring hope to your heart and a smile to your face."
Alexander is a versatile multimedia broadcaster with more than two decades of experience covering both major news events in Washington D.C., and important human-interest stories outside the Beltway. He is an engaging interviewer with a track record of having compelling conversations with the biggest names in government and show business, from presidents to Paul McCartney. Prior to this he worked as a freelance feature reporter with WDCW50-DC News Now. He is also with Writer-20, Twenty Country Countdown, United Stations Radio Networks. There he developed a concept for a countdown show featuring country music's weekly top songs on-air and online and prepared weekly scripts for a three-hour show.
Alexander conducted the only Jan. 6, 2021 interview with "The QAnon Shaman" Jacob Chansley. Since 2016, he has served by request of the D.C. mayor as official host of the 17th Street High Heel Race, the city's second largest LGBTQ event of the year. He is featured in the documentary "Joan Rivers: A Piece of Work," and is a frequent guest on CNN's Morning Show "New Day." He covered White House visits by Queen Elizabeth, the Pope, and the yearly Easter Egg Roll. He also won $10,000 on the game show "Pyramid."