'Tick, tick… BOOM!' explodes with the love of Broadway
A perfect film for fans of musical theater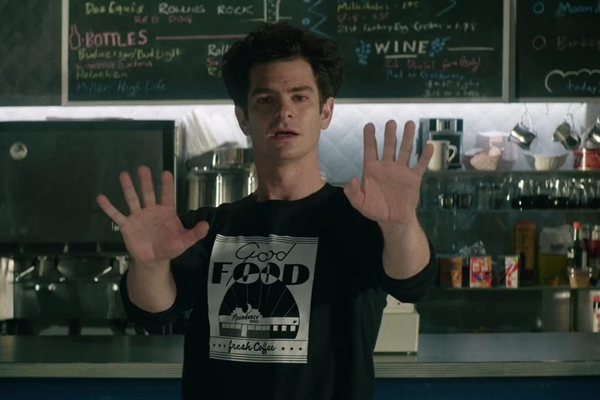 If you are a person who love musical theater – or if you know someone who does – then you know there is something about this particular art form that inspires a strong and driving passion in those who enjoy it, often to the point of obsession. For this reason, perhaps it's no surprise that those who work in musical theater – the creators, performers, and all the other people who make it happen – are often the biggest musical theater lovers of all.
Because of this, "tick, tick… BOOM!" (the new film directed by Lin-Manuel "Hamilton" Miranda and written by Steven "Dear Evan Hansen" Levenson) might be the most perfect movie ever made for such fans. Adapted from an autobiographical "rock monologue" by Jonathan Larson, it follows the future "Rent" composer (Andrew Garfield) for a week in the early 1990s, when he was still an unknown young Broadway hopeful waiting tables in a New York diner. He's on the cusp of turning 30, a milestone that weighs on his mind as he prepares for a showcase of a musical that he hasn't quite finished – even though he's been writing it for eight years. With limited time left to compose the show's most crucial number, his race against the clock is complicated by major changes in his personal life; his lifelong best friend Michael (Robin de Jesús) has quit acting in favor of a five-figure career in advertising, and his girlfriend Susan (Alexandra Shipp) is moving away from the city to accept a teaching job and wants him to come with her. With reminders everywhere of the ongoing AIDS epidemic still raging in the community around him, and with his own youth ticking away, he is inevitably forced to wonder if it's time to trade in his own Broadway dreams for a more secure future – before it's too late.
As every musical theater fan knows, the young composer's obsession with time (hence the title) is laced with bittersweet irony in the context of what eventually happened in his real life: the day before "Rent" opened on Broadway and became a smash hit that reshaped and expanded the boundaries of what musical theater could be, Larson died of an aortic aneurysm at the age of 35. He never lived to see the full fruition of all those years of hard work, and that tragic turn of events is precisely what makes "tick, tick… BOOM!" relevant and provides its considerable emotional power. In that light, it's essentially a musical "memento mori," a reminder that the clock eventually runs out for all of us.
That doesn't mean, however, that it's not also a celebration of life in the theater, and Miranda is probably better suited than anyone to make us see that side of the coin. Now unquestionably in the highest echelon of status as a Broadway icon, he came of age in the era of "Rent," and he takes pains to make his depiction of Manhattan in the '90s as authentic as possible.
Capturing the era with touches like Keith Haring-inspired murals and the use of "Love Shack" as a party anthem, his movie keeps Larson's story within the context of his time while drawing clear connections to our own. His reverence for Larson – whom he cites as a seminal inspiration for his own future work – manifests itself palpably throughout. Yet despite that (or perhaps because of it), so does an infectiously cheery tone. Yes, things get heavy; there are hardships and heartbreaks at every turn, because that's what a life in the theater means. But at the same time, there's just so much fun to be had. The camaraderie, the energy, and the joy of simply living in that world comes leaping off the screen (often thanks to the enthusiastic choreography of Ryan Heffington) with the kind of giddy, effortless ease that might almost make us jealous if it didn't lift our spirits so much. No matter that the lead character spends most of the movie second-guessing his path; we never doubt for a moment that, for him, the rewards of following his passion outweigh the sacrifices a thousand times over.
That's something Miranda also understands. His movie drives home the point that the joy of doing theater is its own reward, and he's willing to prove it by turning up in a bit part just for the sake of being a part of the show. And he's not the only one. The screen is littered with living legends; in one memorable sequence alone, a who's-who of Broadway's brightest stars – Chita Rivera, Bernadette Peters, Brian Stokes Mitchell, Andre DeShield, Bebe Neuwirth, Joel Grey, and at least a dozen more – serve as a high-profile backup chorus of extras for a song at the diner, but there are blink-and-you'll-miss-them cameos in almost every scene. It almost feels like a gimmick, or an effort to turn the movie into a "spot the star" trivia game for hardcore fans – until you realize that these are the best and brightest people in their field, who have willingly chosen to show up and participate even though they did not have to. They are there purely for love, and you can see it in their faces.
Miranda scores big across the board as a director – this is his feature film directorial debut, which confirms the standing assumption the man can do anything. But "tick, tick… BOOM!" is a star turn for its leading player, and full credit must also go – and emphatically so – to Garfield, who surpasses expectations as Larson. The one-time "Spiderman" actor trained extensively to be able to master the demands of singing the role, and it shows; he comes off as a true musical theater trouper, worthy beyond doubt of sharing the screen with so many giants. Even better, he integrates that challenge into the whole of a flamboyantly joyful performance that makes Larson endearingly, compellingly three-dimensional. It's a career-topping piece of work.
The rest of the principal cast – a refreshingly inclusive ensemble that reminds us that Larson was instrumental in making Broadway a much more diverse place – are equally fine. De Jesús gets a long-deserved chance to shine as Michael, and Shipp brings a quiet calm to the easily-could-have-been-overshadowed Susan that makes her the perfect balance to Garfield's high-octane energy.
Joshua Henry and Vanessa Hudgens contribute much more than their stellar vocal talents to their pair of roles as Larson friends and collaborators, and there are delicious supporting turns by Judith Light and Bradley Whitford – who gives an affectionately amusing and dead-on accurate screen impersonation of Broadway legend-of-legends Stephen Sondheim, one of Larson's (and Miranda's) biggest influences and inspirations, who accordingly looms large in the story despite his relatively short amount of screen time.
It should be obvious by now that "tick, tick… BOOM!" is a delight for people who love musical theater. But what if you're not one of those people? The good news is that there is so much to enjoy here, so much real enjoyment, so much talent, so much hard work on display that nobody will have any reason to be bored.
Even people who DON'T love musical theater.
'Bros' bombs at weekend box office
Billy Eichner blames straight people for failing to show up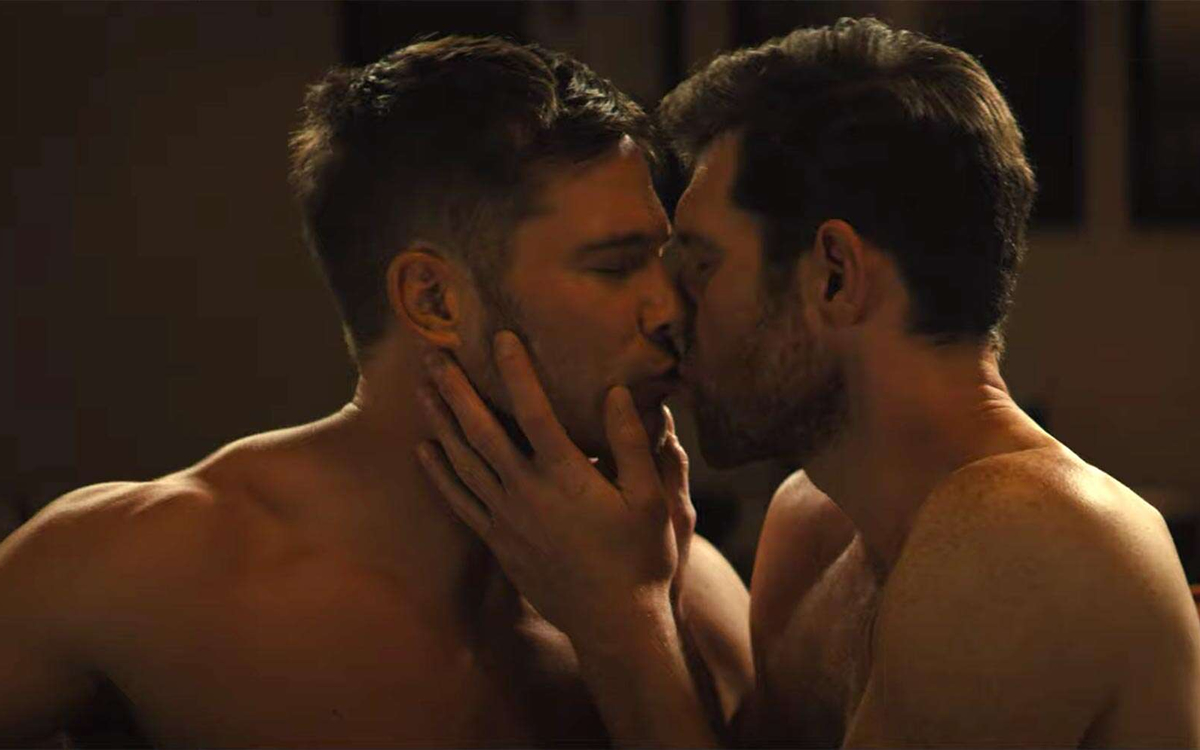 The much-hyped new film "Bros," touted as the first gay romantic comedy produced by a major Hollywood studio, bombed at the weekend box office, bringing in just $4.8 million, about half of the $8-10 million prediction for opening weekend.
The film, which stars Billy Eichner and Luke Macfarlane, finished in fourth place for the weekend; horror film "Smile" took the top spot with $22 million. Eichner quickly turned to Twitter to blame straight people for the poor showing.
"Even with glowing reviews, great Rotten Tomatoes scores, an A CinemaScore, etc., straight people, especially in certain parts of the country, just didn't show up for 'Bros,'" Eichner wrote. "And that's disappointing but it is what it is."
Not everyone agrees with Eichner's assessment. Variety, in a Monday story, cited marketing problems and a lack of star power as likely culprits for the disappointing numbers.
"For the romantic comedy genre, star power is integral these days to getting people out of the house," Variety's Zach Sharf and William Earl wrote. "Paramount's 'The Lost City' made it to the $105 million mark in the U.S. off the strength of pairing A-listers Sandra Bullock and Channing Tatum."
Additionally, the film's marketing focused on the historic nature of the film, rather than its comedic appeal.
"'Bros' marketing worked overtime to sell its importance as the first major LGBTQ studio comedy, but aggressively marketing a movie as a glass-ceiling breaker can make it feel like homework for viewers," Sharf and Earl noted.
There have also been anecdotal reports of homophobic incidents at theaters linked to the film's poster, which features a photo of Eichner and Macfarlane grabbing each other's butts.
"The goal was to make the funniest, laugh-out-loud movie as possible, that just happens to be about a gay couple," Eichner, 44, told the Blade in an interview last week.
The studio released a statement that it remains hopeful positive reviews and word-of-mouth will give "Bros" a long theatrical run. The film cost about $22 million to make.
Eichner served as writer, producer, and co-star of the film, a romantic comedy about two commitment-phobic gay guys in a relationship. All of "Bros" writers, producers, and the lead and supporting actors identify as LGBTQ (with the exceptions of director Nicholas Stoller and producer Judd Apatow).
Some observers worry that the poor showing by "Bros" could dissuade large studios from green-lighting LGBTQ-themed projects for mainstream release.
Celebrate Judy Garland's centennial by watching her movies
The dazzling force of nature made 34 films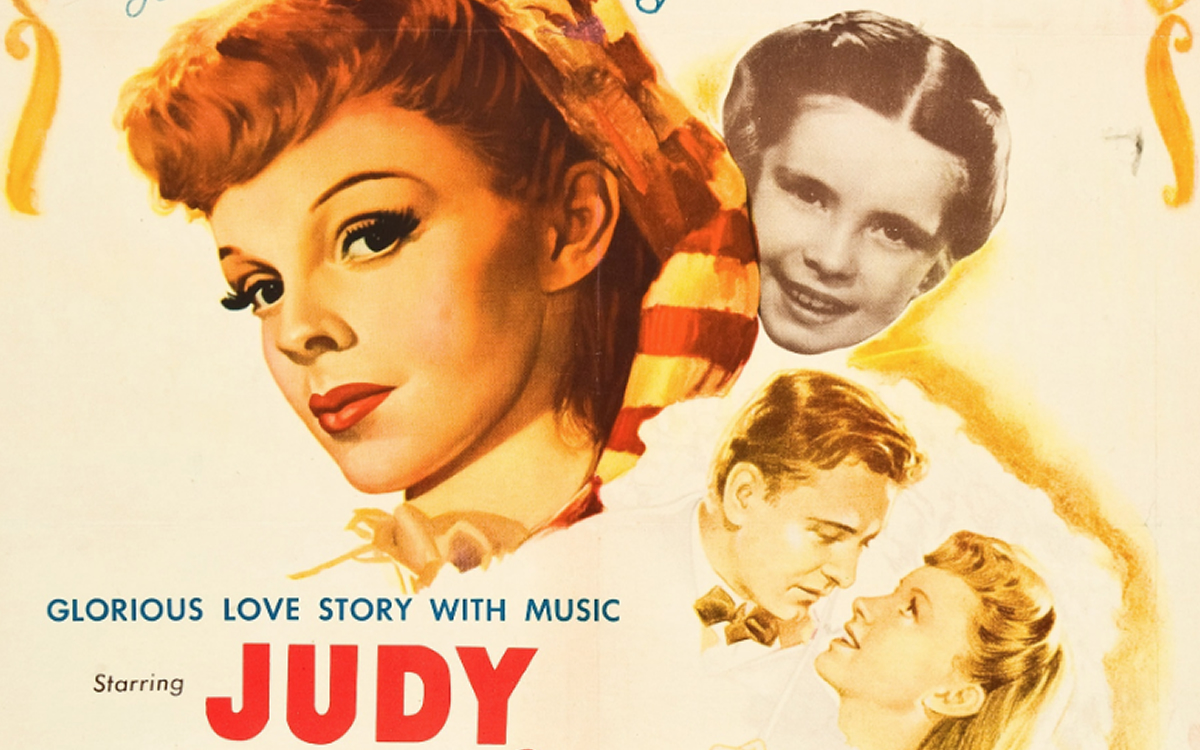 When the world ends, aficionados will still be watching their favorite Judy Garland movies.
Queer icon Garland was born 100 years ago this year (on June 10, 1922).
Everyone knows how tragic much of Garland's life was. MGM feeding her uppers and downers when she was a child. Bad luck with husbands. Getting fired from movies because of her addiction issues. Her death at age 47.
You can't deny that Garland's life was often a mess. Yet, it's too easy to encase Garland into a box of victimhood.
Contrary to the misperception of her as a sad figure, Garland wasn't a morbid person. She was a fabulous comedian and clown, John Fricke, author of "The Wonderful World of Oz: An Illustrated History of the American Classic," told the Blade in 2019. Lucille Ball said Garland was the funniest woman in Hollywood, Fricke said. "'She made me look like a mortician,' Lucy said," he added.
In the midst of the sentimentality and morbidity shrouding her legacy, you can readily forget Garland's prodigious talent and productivity.
Garland was a consummate, multi-faceted, out-of-this-world talented performer. She (deservedly) received more awards than most performers would even dream of: two Grammy Awards for her album "Judy at Carnegie Hall," a special Tony for her long-running concert at the Palace Theatre and a special Academy Juvenile Award. Garland was nominated for an Emmy for her TV series "The Judy Garland Show" and for Best Supporting Oscar for her performance in "Judgment at Nuremberg."
Garland, a dazzling, force of nature on screen, made 34 films. There's no better way to celebrate Garland's centennial than to watch her movies.
Garland was renowned for connecting so intimately with audiences when she sang. She's remembered for her legendary musicals — from "The Wizard of Oz" to "Meet Me in St. Louis" to "A Star is Born."
But if you watch, or re-watch, her movies, you'll see that Garland wasn't just a singer who sang songs, and sometimes danced, in production numbers in movie musicals.
Garland was a talented actor. She wasn't appearing on screen as herself – Judy Garland singing to her fans.
Whether she's tearing at your heartstrings as Dorothy in "The Wizard of Oz," performing brilliant physical comedy with Gene Kelly in the "The Pirate," breaking your heart with "The Man that Got Away" in "A Star is Born" or unrecognizable as Irene Hoffmann in "Judgment at Nuremberg," Garland is acting. Her performance etches these characters onto your DNA.
Picking Garland's best movies is like deciding which five of your 20 puppies should go on an outing. But, if you're cast away on a desert island, take these Garland movies with you:
"Meet Me in St. Louis": This luminous 1944 musical, directed by Vincente Minnelli, has it all: Garland in top form, the Trolley song, Margaret O'Brien, along with a stellar cast, and the best Christmas song ever.
"The Clock": This 1945 movie, also directed by Minnelli, showcases Garland as a gifted dramatic actress. Shot in stunning black-and-white near the end of World-War II, the movie is the story, set in New York City, of a young woman (Garland) and a soldier on leave (Robert Walker) who fall in love.
"Easter Parade": Sure, this 1948 picture, directed by Charles Walters, is thought of as a light musical by some. But, who cares? It's in Technicolor, and Judy's in peak form – dancing with Fred Astaire.
"A Star is Born": If you don't know the story of this 1954 film, directed by George Cukor, starring Garland and James Mason, you're not a member of queer nation. There have been other versions of "A Star is Born," some quite good, but this is still the best. Garland should have gotten an Oscar for this one.
"Judgment at Nuremberg": This 1961 film, directed by Stanley Kramer, will never be a date night movie. It's long (3 hours, 6 minutes), grim (about Nazi crimes) and Garland is only in it for about seven minutes. But the story is gripping and Garland's performance is mesmerizing. When you watch her as Irene, you won't be thinking that's Judy Garland.
Happy centennial, Judy!
A fine 'Bro'-mance
Eichner, Macfarlane performances essential to movie's appeal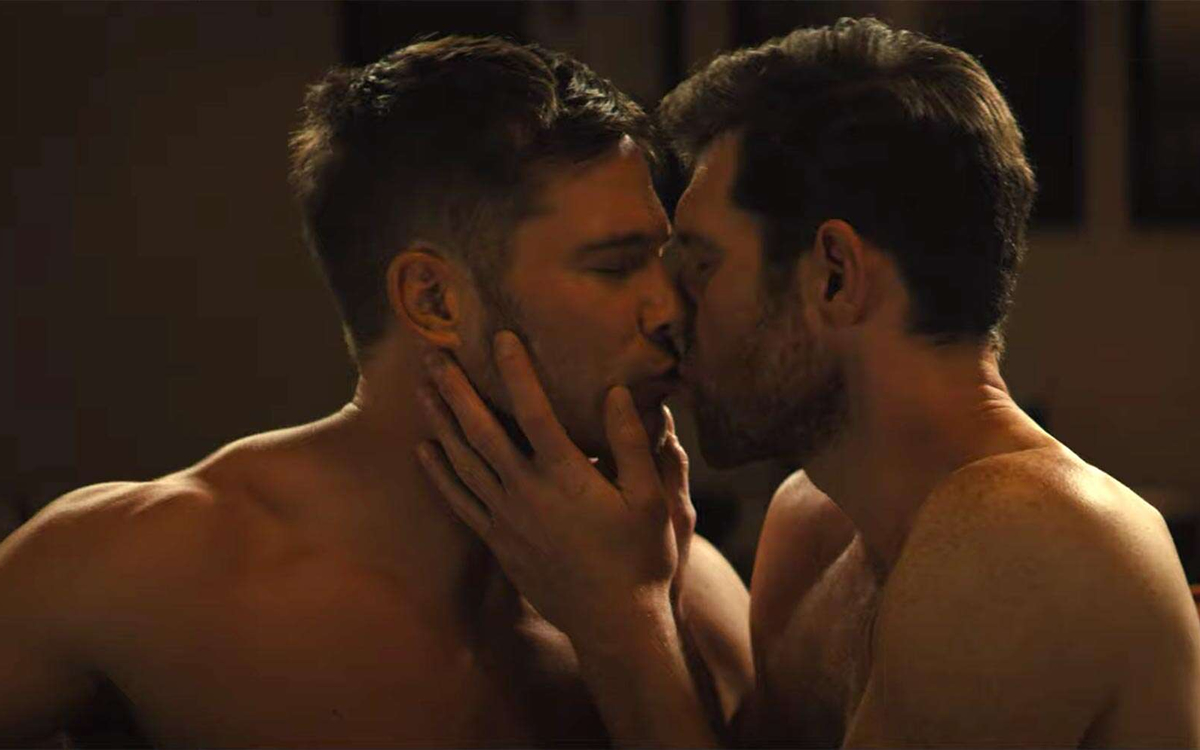 If you're reading this, you probably already know that "Bros" is a history-making milestone for LGBTQ representation in the movies — the first gay romantic comedy produced by a major Hollywood studio, written by an openly gay man (Billy Eichner) who also stars in it – and that it was made with queer talent filling virtually every role, both on camera and off. The "Billy on the Street" writer/comedian/actor, true to his brand, has been loud-and-proud about his efforts to foster authenticity and inclusivity throughout the making of his film, and rightly so.
Still, now that his much-anticipated movie is finally out, we can finally stop talking about all that. After all, even when a movie scores as many points for LGBTQ representation as this one does, what really matters is whether or not it's actually any good.
When Eichner was tapped to make his film for Universal, many may have assumed it would be a showcase for his signature comedic persona — acerbic but disarmingly funny, more than a touch manic, somehow confrontational, defiant, and self-deprecating all at the same time — that would also poke fun at a heteronormative genre beloved just as often by its queer fans for its camp value as for anything else. This expectation seemed all but confirmed when Eichner announced the casting of actor Luke Macfarlane – known for playing handsome hunks in the very romcoms his movie would presumably be sending up – as his love interest.
As it happens, those assumptions were not entirely wrong. "Bros" is unabashedly autobiographical in tone, presenting Eichner essentially as an alternative version of himself if he had been a queer history scholar and author instead of a poly-hyphenate show biz celebrity; his character, Bobby Lieber, has even got a podcast, allowing him to voice the kind of take-no-prisoners witticisms and shrewdly queer observations about life and culture for which both versions of himself have become famous.
While at a launch event for a new dating app, Bobby meets Aaron (Macfarlane), who – as one of the crowd of shirtless gay scenesters he's used to being ignored by, he assumes is shallow, not too bright, and not into him at all. It turns out he's wrong on all counts, and the two men soon find themselves drawn into a relationship, despite some serious issues around commitment and the fact that they seem to have nothing in common.
All of this is a perfect match for Eichner's comic sensibilities – he's built his image on calling out society for the absurdity of its assumptions, the illogic of its priorities, the depth of its shallowness, and "Bros" gives him plenty of opportunity to do exactly that, as well as plenty of fodder for his usual zingers and pop-culture references. It's very much the kind of savagely iconoclastic spoof we would expect from its creator, making fun of social conventions (both gay and straight) and lampooning everything from awards-show stunt fashion to celebrity athletes coming out of the closet to "Dear Evan Hansen" — but it's not nearly as scattershot as it sometimes feels. There's a method to Eichner's madness, and it hinges on reminding us that we are all, from a certain perspective, utterly ridiculous.
If that were all that "Bros" accomplished, it would be enough, but it gives us so much more. Not content to simply settle into familiar territory, he sets his sights on rising to the level of the romance classics he boldly references throughout, from "When Harry Met Sally" to "You've Got Mail" to "Manhattan." With the help of director and co-writer Nicholas Stoller, whose sure-handed cinematic sensibility allows the star's broadly satirical strokes and flights of absurdist fancy to flourish while still remaining grounded, he succeeds.
In large part, this is because Eichner's screenplay doesn't fall into the trap of being governed by the same tropes and expectations it makes fun of. Instead, it undermines them to take us further; unlike many romances, this one goes past the feel-good "falling in love" stuff and explores what it's like for two adult men to build a relationship that works. It's hardly a spoiler to say that's not an easy or comfortable process, especially for a generation that came of age under the lingering shadow of widespread homophobia, but "Bros" is willing to go there – and because of that, its seemingly mismatched and dysfunctional lead couple are infinitely more relatable.
That doesn't mean Eichner and Stoller ever allow their movie to become a "bummer." Things might get a little messy from time to time, but what relationship doesn't? By choosing to give "Bros" the kind of maturity that's able to weather the storm, they've built something deeper and more lasting – the kind of movie that's worthy of setting a few milestones – without sacrificing any of the comedy. And despite the cynical pose that's always been at the heart of Eichner's persona, they're not afraid to let it get a little sappy, too.
As for its two stars, Eichner and Macfarlane's performances are essential elements in the movie's winning appeal. It's perhaps not too surprising that Eichner, who's been able to show us hints of his wider range before, rises to the occasion for his debut as a leading man; it's the kind of work with the potential to elevate him into a whole new echelon of talent. A greater revelation is Macfarlane, who dives way below the pretty surface of Aaron to deliver a braver and more vulnerable performance than anyone might have expected. Together, the two actors find an easy and affectionate chemistry that is not only believable but makes it easy for real-life couples to recognize themselves in their relationship. They front a superb cast that includes Monica Raymund, Dot-Marie Jones, Jim Rash, Guillermo Díaz, Amanda Bearse, Miss Lawrence, TS Madison, Bowen Yang, and Jai Rodriguez, not to mention a host of queer and queer-friendly celebrity cameos from Kristin Chenoweth, Harvey Fierstein, and Amy Schumer, among several others.
It would be easy to go into detail about the many things that make "Bros" stand out as a piece of "queer cinema" — the way it weaves educational tidbits about LGBTQ history into the story as a tongue-in-cheek primer for straight viewers, or the sex-positive attitude with which it boldly and playfully depicts gay love-making, or its assertion of the differences instead of the similarities between same-sex relationships and straight ones — but it's better to let viewers discover these things for themselves, along with all the movie's other pleasures. We don't want to give any more away, though we will tell you to watch for a scene-stealing turn by Debra Messing, who seems to be having the time of her life.
Other than that, all you need to know is that "Bros" lives up to its hype to become one of the smartest, sexiest, and yes, sweetest comedies of the year so far – the kind of rom-com that's good enough to recommend even for people who don't like rom-coms.
And yes, it sets a lot of LGBTQ milestones, but don't see it because of that. See it because it's good.