LGBTQ rights supporter elected Chile's next president
Gabriel Boric won election's second round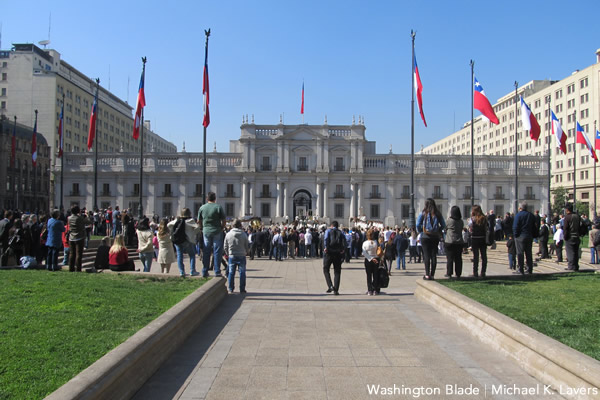 Chilean Congressman Gabriel Boric on Sunday won the second round of the country's presidential election.
Boric, who previously led a student protest movement, defeated José Antonio Kast, a far-right former congressman, by a 55.9-44.1 percent margin. Boric will succeed President Sebastián Piñera when he takes office on March 11.
Boric's election comes less than two weeks after Piñera signed a marriage equality bill into law.
The law takes effect on March 10.
"Chile has spoken," tweeted Movilh, a Chilean LGBTQ rights group, after Boric defeated Kast. "Democracy, equality, justice and discrimination advances."
Chile ya habló. Felicitaciones presidente @gabrielboric. 👏👏👏🏳️⚧️🌈🇨🇱 Avanza la democracia, la igualdad, la justicia y la no discriminación #EleccionesChile2021 #BoricPresidente. pic.twitter.com/cR3wu5kg8g

— Movilh Chile (@Movilh) December 19, 2021
Emilia Schneider, who became the first openly transgender person elected to the Chilean congress last month, also applauded Boric's election.
"Hope always defeats fear," tweeted Schneider. "We are going to need the same organization and commitment that we showed in this second round (of the election) to defend a transformative government."
La esperanza siempre le gana al miedo. Vamos que necesitaremos la misma organización y compromiso que mostramos esta segunda vuelta para defender un gobierno transformador ❤️🌳✊🏻 #BoricPresidente

— Emilia Schneider (@emischneiderv) December 19, 2021
WNBA star Brittney Griner released
Olympic Gold medalist detained in Moscow in February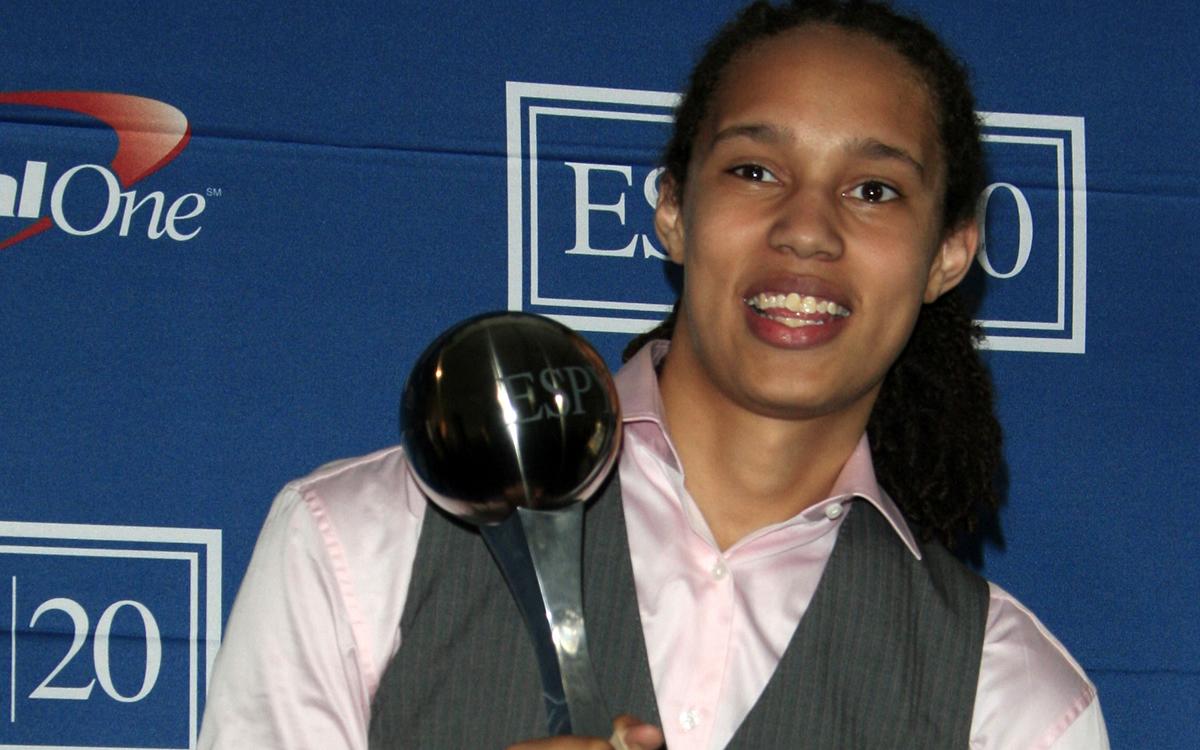 Russian authorities have released WNBA star Brittney Griner.
Griner was released in exchange for Viktor Bout, a Russian arms dealer who was serving a 25-year prison sentence in the U.S.
Griner is serving a nine-year prison sentence after a Russian court convicted her on the importation of illegal drugs after Russian customs officials found vape canisters containing cannabis oil in her luggage at Moscow's Sheremetyevo Airport. Griner had been incarcerated in a penal colony before her release.
President Biden said he has spoken with Griner. The White House tweeted a picture of Biden in the Oval Office with Griner's wife, Cherelle Griner, Vice President Kamala Harris and Secretary of State Antony Blinken.
"She is safe," tweeted Biden. "She is on a plane. She is on her way home."
Cherelle Griner was standing alongside Biden, Harris and Blinken at the White House when the president spoke about Brittney Griner's release.
"It's just a happy day for me and my family," said Cherelle Griner.
Cherelle Griner added she and her wife remain "committed to the work of getting every American home, including Paul" Whelan, a former U.S. Marine who is serving a 16-year prison sentence in Russia for spying.
"Britney Griner's long awaited release is a relief for her wife, teammates, fans and all in the LGBTQ community who recognized the extreme danger she faced as an out gay Black woman detained in Putin's Russia," said GLAAD President Sarah Kate Ellis in a statement. "Britney's wife Cherelle never gave up fighting for her safe return, and President Biden and the State Department never wavered in their commitment to the Griners and the LGBTQ community on Britney's behalf. We can't wait to welcome Britney home."
"The wait is over. Brittney Griner is coming home, and not a moment too soon," added Human Rights Campaign President Kelley Robinson. "Brittney is so much more than a WNBA superstar and Olympian, she is an American hero who had undergone unfathomable hardship. After being wrongfully held for 294 days away from her home, her friends, and most importantly her family, we celebrate her release. The HRC family is grateful for the State Department's efforts to free her — and to any member of our community facing hate and extremism — your community will never stop fighting for you, just like we never stopped fighting for Brittney."
The Washington Blade will update this story.
Court orders Aruba, Curaçao to extend marriage rights to same-sex couples
'The right to same-sex marriage has been established'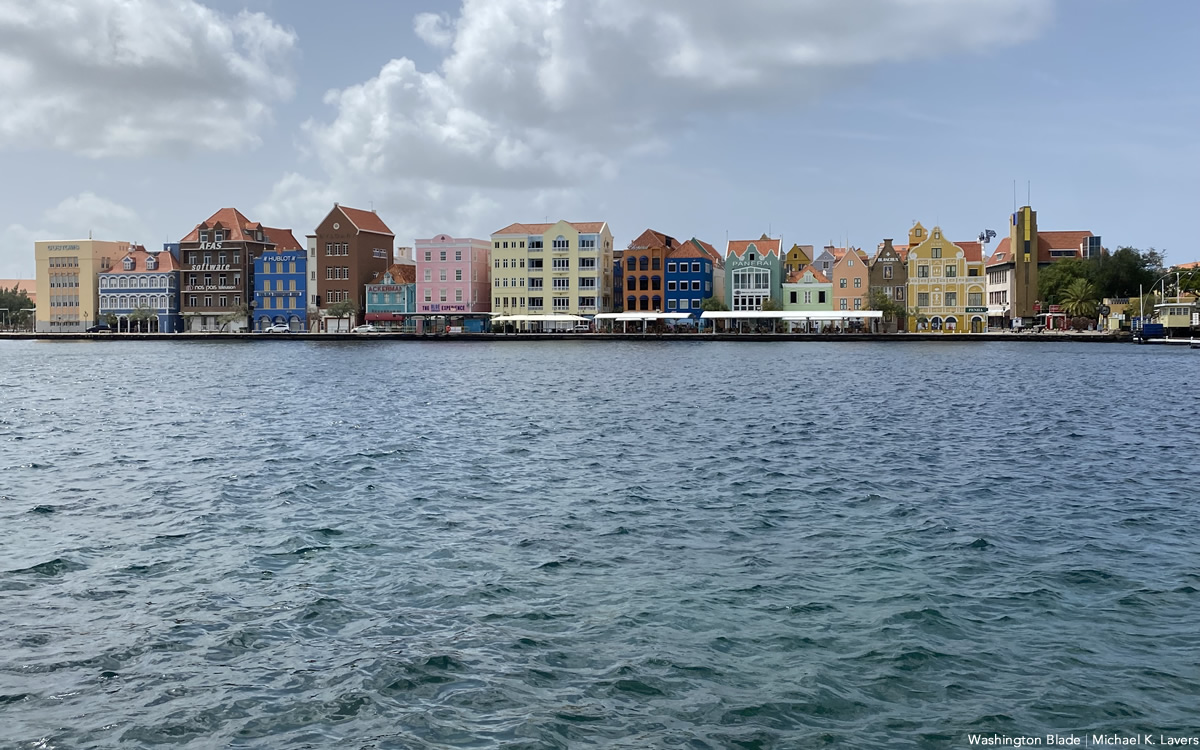 A court on Tuesday ruled Aruba and Curaçao must allow same-sex couples to marry.
The Joint Court of Justice of Aruba, Curaçao, Sint Maarten and of Bonaire, Sint Eustatius and Saba that has jurisdiction over three constituent countries (Aruba, Curaçao and Sint Maarten) and three special municipalities (Bonaire, Sint Eustatius and Saba) within the Netherlands issued the ruling in two marriage equality cases that Fundacion Orguyo Aruba and Human Rights Caribbean in Curaçao filed on behalf of two women who want marriage rights in Aruba and Curaçao.
"The court has come to the conclusion that excluding same-sex marriage is in violation of the prohibition of discrimination and incompatible with state regulations," reads the ruling, according to the Curaçao Chronicle, an English newspaper in Curaçao.
Same-sex couples have been able to legally marry and adopt children in Bonaire, Sint Eustatius and Saba since 2012.
Same-sex couples cannot legally marry in Aruba, Curaçao and Sint Maarten. The countries, however, must recognize same-sex marriages from the Netherlands, Bonaire, Sint Eustatius and Saba.
The Court of First Instance in Curaçao on Sept. 13, 2021, ruled the lack of marriage rights for same-sex couples violated the country's constitution. Prime Minister Gilmar Pisas' government appealed the decision in the Human Rights Caribbean case.
Aruba's registered partnership law took effect in September 2021. Accion 21, a centrist party that openly gay Sen. Miguel Mansur chairs, in June introduced a marriage equality bill.
Janice Tjon Sien Kie of Human Rights Caribbean on Tuesday told the Washington Blade during a telephone interview the ruling could take effect as early as March 7 if the Curaçaoan government does not appeal it to the Dutch Supreme Court in The Hague.
"As of March 7, Curaçao has marriage equality," she said. "If they (the government) go into appeal, it would only cause a delay of approximately 18 months."
Mansur and Melissa Gumbs, an openly lesbian member of the Sint Maarten Parliament, attended the LGBTQ Victory Fund's International LGBTQ Leaders Conference that took place in D.C. this past weekend.
"Essentially the right to same-sex marriage has been established by the appeals court in both Curaçao and Aruba," Mansur told the Blade on Tuesday.
Mansur noted the ruling does not address adoption rights for same-sex couples. He told the Blade on Wednesday he does not expect the Aruban government to appeal it, and the Advisory Council will receive the marriage equality bill on Dec. 16.
Gumbs, who founded the center left Party for Progress in Sint Maarten in 2019, on Tuesday told the Blade there "is precedent now within the Caribbean part of the kingdom (of the Netherlands) that it's not right to withhold same-sex marriage rights from people." Gumbs added her party plans to introduce a marriage equality bill in Parliament.
"That's something that we will be using," said Gumbs, referring to the ruling.
Cuba, Puerto Rico, the U.S. Virgin Islands, St. Martin, St. Barthélemy are the other jurisdictions in the Caribbean in which same-sex couples can legally marry. 
Indonesia lawmakers criminalize sex outside of marriage
Country's revised Criminal Code will take effect in three years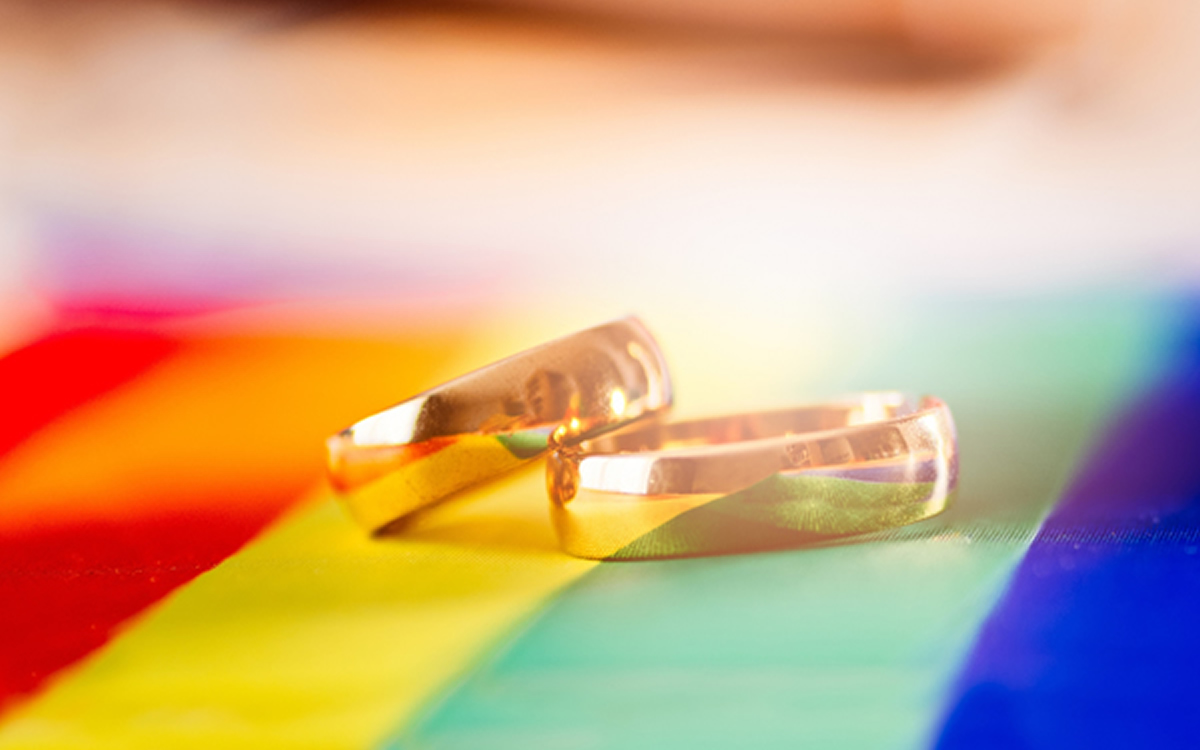 Lawmakers in Indonesia on Tuesday approved a bill that would criminalize sex outside of marriage.
The Jakarta Post, an English newspaper in the country's capital, noted the marriage provision is part of a revised Criminal Code that would, among other things, also make it illegal to insult the president. The Jakarta Post said anyone, including foreigners, who have sex outside of marriage could face up to a year in jail.
The new Criminal Code — which LGBTQ and intersex activists and other human rights groups have criticized — will take place in three years.
Consensual same-sex sexual relations are decriminalized in most of Indonesia, but officials in Aceh province in 2021 caned two men under Shariah law after their neighbors caught them having sex. The Indonesian government in recent years has faced criticism over its LGBTQ and intersex rights record.
Authorities in Jakarta, the Indonesian capital, in 2017 arrested 51 people who were attending a "gay party" at a sauna. The closure of an Islamic school for transgender people in the city of Yogyakarta in 2016 also sparked outrage.
Jessica Stern, the special U.S. envoy for the promotion of LGBTQ and intersex rights, had been scheduled to visit Indonesia this week. She cancelled her trip after the Indonesian Ulema Council, the country's most prominent Islamic group, criticized it.