Kenya bill seeks to ban gays from having children via surrogate
Country's Senate expected to debate bill next month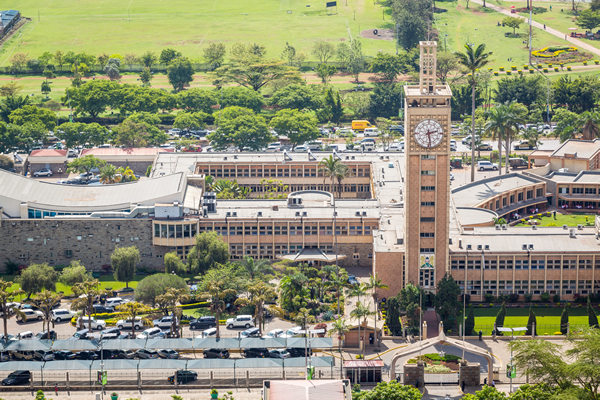 A bill that is currently before Kenyan lawmakers would prohibit gays and lesbians from using surrogate mothers to have children.
The proposed law — dubbed the Assisted Reproductive Technology Bill, 2019, passed last November by the National Assembly — seeks to assist individuals, including intersex people or couples unable to bear children due to infertility to procure surrogate mothers.
To lock out gays and lesbians, the MPs amended the bill by replacing "husband and wife" to "couple" under Kenyan law, which refers to a male and a female who are in an association that may be recognized as a marriage.
"Of the many amendments that have been carried, this one is the best. This is so that we be specific that in Kenya, we do not recognize marriages between people of the same gender," MP David Ole Sankok stated during the debate in the National Assembly.  
Any gay or lesbian found guilty of using a surrogate mother to have a child risks a fine not exceeding Sh5 million ($50,000) or a jail term of not more than five years or both. The bill would also require a qualified medical doctor to certify that an individual is infertile before proceeding to find a surrogate mother.
This requirement is not only a big blow to thousands of gays and lesbians in Kenya but also hundreds of surrogate mothers like Mary and Rebecca in Nairobi who, through the Find Surrogate Mother public website, carry pregnancies for all couples including heterosexuals, gays, lesbians, single women and single men who want to have children.
The proposed law, which is the first of its kind in Kenya, also criminalizes engaging in surrogacy to make money. This means surrogate mothers will no longer carry pregnancies for any individual or couple whose infertility is not proved by a doctor.
Currently, the overall cost of surrogacy in Kenya is estimated at Sh4.5 million ($45,000).
"A person who contravenes the provisions of this section commits an offense and shall, upon conviction, be liable to a fine not exceeding Sh5 million ($50,000) or to imprisonment for a term not exceeding five years, or to both," reads Clause 23 of the bill.
A special directorate under the Health Ministry would oversee surrogacy activities in the country. The bill requires a surrogate mother to be over 21 years old with at least one child.
The new law adds to other punitive laws against LGBTQ rights in the country.
The Kenyan Penal Code under Sections 162 and 165 criminalize consensual same-sex sexual relations viewed as "acts of indecency or unnatural offenses." The Penal Code also forbids gays and lesbians from adopting children.  
The passing of the bill in November occurred barely four months after U.S. Transportation Sec. Pete Buttigieg and his husband Chasten broke the news of welcoming their twins to the world.
Buttigieg via a tweet said, "Chasten and I are beyond thankful for all the kind wishes since first sharing the news that we're becoming parents. We are delighted to welcome Penelope Rose and Joseph August Buttigieg to our family."
It remains unclear whether the couple had their babies via surrogate or if they adopted them.
Kenya, just like most African countries, has refused to recognize the rights of the LGBTQ community despite pressure from the group and Western countries.
For instance, in 2015 President Uhuru Kenyatta during a joint press conference with the then-U.S. President Obama at the State House in Nairobi flatly rejected his visitor's demand for the protection and promotion of gay and lesbian rights in the country.
Kenyatta insisted that though Kenya "shares a lot with the U.S., gay rights were not among them." Homosexuality is considered both ungodly and against African culture on the continent.  
In July 2021, a coalition of 27 global companies like Microsoft, Google, Barclays, Standard Chartered, IBM, PricewaterhouseCoopers, American Express and Burberry demanded Kenya to fully recognize the rights of gays and lesbians for more billions of Kenyan shillings to be injected into the economy.
The global firms in a report dubbed "The Economic Case for LGBT+ Inclusion in Kenya" warned that the country loses between $65 million and $143 million annually because its discriminative environment was keeping away some tourists. Still, Kenya remained unbowed.
Several rights groups like the National Gay and Lesbian Human Rights Coalition and UNAIDS has criticized the continued enactment of laws that discriminate against the LGBTQ community.
The National Assembly's Health Committee, the sponsor of the surrogacy law, collected views from numerous key stakeholders in the health sector like the Intersex Persons Society of Kenya which has a population of 1,524 in Kenya as per the 2019 Census. However, the Gay and Lesbian Coalition of Kenya, (GALCK), was notably sidelined in the committee's public hearings.
The Kenyan Senate is expected to debate the bill once it reconvenes on Feb. 8. The president would sign it if it passes.
Two LGBTQ people named to Chilean president-elect's Cabinet
Gabriel Boric and his government takes office on March 11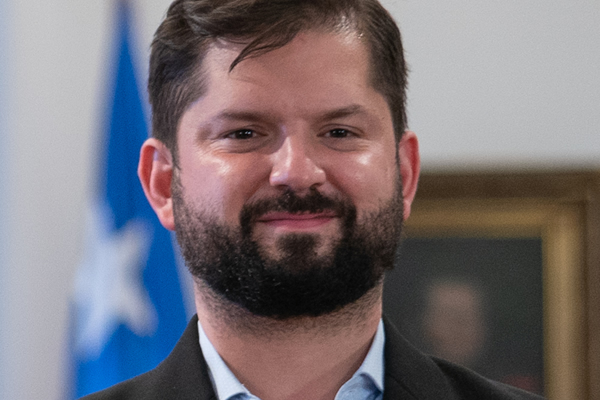 Chilean President-elect Gabriel Boric on Friday named two openly LGBTQ people to his Cabinet.
Marco Antonio Ávila, who is a gay man, will be the country's education minister. Alexandra Benado, who is a lesbian, will be Chile's sports minister.
Javiera Zúñiga, a spokesperson for Movilh (Movimiento de Integración y Liberación Homosexual), a Chilean LGBTQ rights group, applauded Boric for naming Ávila and Benado to his Cabinet.
"The visibility of sexual orientation and gender identity is no longer an impediment to access any position in Chile," said Zúñiga in a press release. "Sexual orientation and gender identity are irrelevant for the positions, whether they are public or private. Capability is the only thing that matters."
Boric and his government will take office on March 11. Chile's marriage equality law goes into effect the day before.
Lesbian couple murdered, dismembered in Mexico border city
Julissa Ramírez and Nohemí Medina Martínez killed in Ciudad Juárez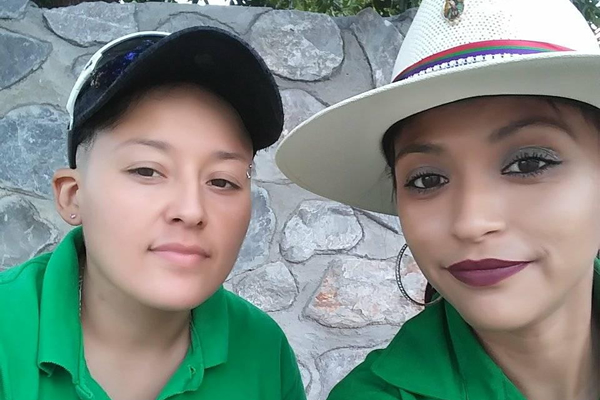 Authorities in the Mexican border city of Ciudad Juárez on Sunday found the dismembered bodies of a lesbian couple along a local highway.
The dismembered body parts of Julissa Ramírez and Nohemí Medina Martínez were found in plastic bags that had been placed along the Juárez-El Porvenir Highway.
El Diario, a Mexican newspaper, reported the married women lived in El Paso, Texas, which is across the Rio Grande from Ciudad Juárez. Authorities said relatives last spoke with Ramírez and Medina on Saturday afternoon.
A source in Ciudad Juárez with whom the Washington Blade spoke on Thursday confirmed Ramírez and Medina "were lesbian women" and their murder was "very violent."
Members of Comité de la Diversidad Sexual de Chihuahua, an LGBTQ rights group in the state of Chihuahua in which Ciudad Juárez is located, and Chihuahua Gov. María Eugenia Campos Galván are among those who have expressed outrage over the women's murders. Comité de la Diversidad Sexual de Chihuahua on Wednesday also urged local and state authorities to investigate whether the murder was a hate crime.
"People of sexual diversity are questioned, including their existence through heteronormative discourse," said the group in a statement. "They have the right to a life free of violence in which they exercise all their rights, in addition to living without fear or fear of rejection and aggressions that can unfortunately escalate to hate crimes."
EXHORTA SECRETARÍA DE GOBERNACIÓN A @MaruCampos_G A ACABAR CON LESBOFOBIA@SEGOB_mx a través de @CONAPRED y @CONAVIM_MX pidió al Gob del Estado que esclarezca el asesinato de Yulizsa y Nohemí…#JusticiaParaYulizsaYNohemi (1/3) pic.twitter.com/kLC7UNIoV2

— Comité de la Diversidad Sexual de Chihuahua (@DiversidadChih) January 19, 2022
El Diario reported Ramírez and Medina are two of the nine women who have been reported killed in Ciudad Juárez since the beginning of the year.
Personas de las Diversidades Afectivo Sexuales, an LGBTQ rights group in Ciudad Juárez, and feminist organizations on Thursday organized a protest during which participants demanded local, state and federal authorities do more to end to violence against women in the city. The press release that announced the demonstration specifically cited Ramírez and Medina.
"We seek justice and clarification in the murder of Nohemí and Yulissa, a lesbian couple who was found in Juárez-Porvenir Highway," it reads.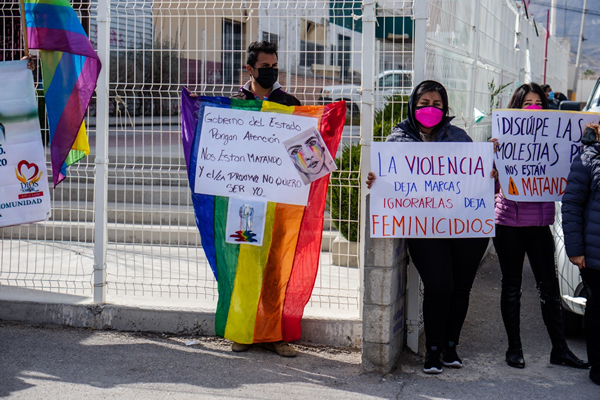 Transgender Mexicans receive amended birth certificates at country's consulates
New policy announced Wednesday in Mexico City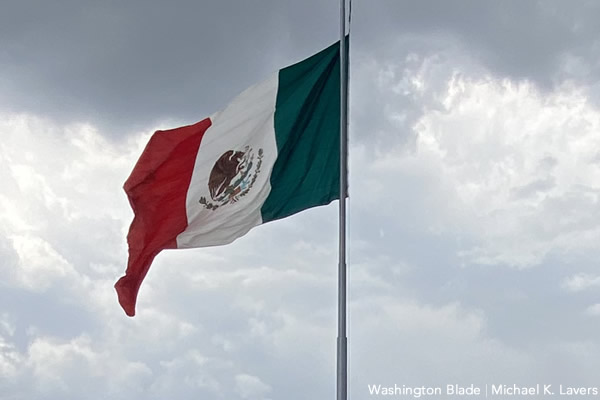 Mexico's Foreign Affairs Ministry on Wednesday announced transgender people who were born in Mexico can receive an amended birth certificate at any of the country's consulates.
Foreign Affairs Secretary Marcelo Ebrard is among those who spoke at a ceremony at the Foreign Affairs Ministry in Mexico City where he and other officials detailed the policy. Trans Congresswomen Salma Luévano and María Clemente García attended alongside Sen. Malú Micher, trans activist Jessica Marjane, Global Equality Caucus Deputy Director Aron Le Fevre and Amicus Director Juan Pablo Delgado are among those who attended.
Amicus, an advocacy group that is based in the state of Guanajuato, represented two trans Mexicans who brought legal action after consulates in the U.S. denied their request for birth certificates that correspond with their gender identity.
Victory Institute International Programs Manager Mateo de la Torre in 2019 sought legal recourse, known as an "amparo" in the Mexican judicial system, after the Mexican Consulate in D.C. said it could not change the sex on his birth certificate.
Delgado earlier this week told the Washington Blade during a telephone interview from Guanajuato that one judge asked De La Torre to file his "amparo" in person in Tijuana because his signature did not correspond with the one on his Mexican ID. Delgado said a trans woman from Guanajuato filed her own "amparo" in 2021 after the Mexican Consulate in Houston said it could not issue her an amended birth certificate.
Trans Mexicans who want to receive an amended birth certificate need to provide their original document, but Delgado told the Blade that consulates can access them through a data base. De La Torre on Wednesday received an amended birth certificate at the Mexican Consulate in D.C.
"This birth certificate comes after a decade of living in my truth as a transgender man and after years of advocating for my right to be recognized as such," De La Torre told the Blade. "In Mexico and abroad, many trans people face discrimination, violence and endless bureaucratic hurdles in their fight for legal recognition, and after all this time I am most grateful for the ability to vote in my country's elections."
"This new process has the possibility of being life saving for many of our most vulnerable community members, and I will continue to advocate for the day that all trans people living in Mexico are also afforded the right to a process that is free of discrimination and based on self-attestation," added De La Torre.
Delgado described the new policy as "a great advancement towards the recognition of gender identity" in Mexico.
"It's a super important advancement," said Delgado.
Delgado noted Mexico City and 18 of Mexico's 32 states currently allow trans people to receive birth certificates that correspond to their gender identity.
The Mexican Senate has passed a bill that would codify the Foreign Affairs Ministry policy into law. The measure is now before the Mexican Chamber of Deputies, which is the lower house of the country's Congress.