Kenya bill seeks to ban gays from having children via surrogate
Country's Senate expected to debate bill next month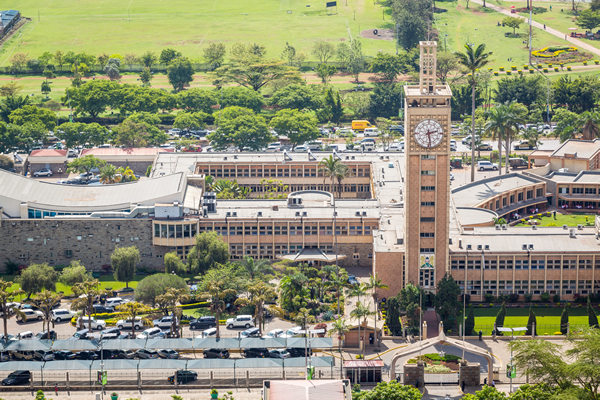 A bill that is currently before Kenyan lawmakers would prohibit gays and lesbians from using surrogate mothers to have children.
The proposed law — dubbed the Assisted Reproductive Technology Bill, 2019, passed last November by the National Assembly — seeks to assist individuals, including intersex people or couples unable to bear children due to infertility to procure surrogate mothers.
To lock out gays and lesbians, the MPs amended the bill by replacing "husband and wife" to "couple" under Kenyan law, which refers to a male and a female who are in an association that may be recognized as a marriage.
"Of the many amendments that have been carried, this one is the best. This is so that we be specific that in Kenya, we do not recognize marriages between people of the same gender," MP David Ole Sankok stated during the debate in the National Assembly.  
Any gay or lesbian found guilty of using a surrogate mother to have a child risks a fine not exceeding Sh5 million ($50,000) or a jail term of not more than five years or both. The bill would also require a qualified medical doctor to certify that an individual is infertile before proceeding to find a surrogate mother.
This requirement is not only a big blow to thousands of gays and lesbians in Kenya but also hundreds of surrogate mothers like Mary and Rebecca in Nairobi who, through the Find Surrogate Mother public website, carry pregnancies for all couples including heterosexuals, gays, lesbians, single women and single men who want to have children.
The proposed law, which is the first of its kind in Kenya, also criminalizes engaging in surrogacy to make money. This means surrogate mothers will no longer carry pregnancies for any individual or couple whose infertility is not proved by a doctor.
Currently, the overall cost of surrogacy in Kenya is estimated at Sh4.5 million ($45,000).
"A person who contravenes the provisions of this section commits an offense and shall, upon conviction, be liable to a fine not exceeding Sh5 million ($50,000) or to imprisonment for a term not exceeding five years, or to both," reads Clause 23 of the bill.
A special directorate under the Health Ministry would oversee surrogacy activities in the country. The bill requires a surrogate mother to be over 21 years old with at least one child.
The new law adds to other punitive laws against LGBTQ rights in the country.
The Kenyan Penal Code under Sections 162 and 165 criminalize consensual same-sex sexual relations viewed as "acts of indecency or unnatural offenses." The Penal Code also forbids gays and lesbians from adopting children.  
The passing of the bill in November occurred barely four months after U.S. Transportation Sec. Pete Buttigieg and his husband Chasten broke the news of welcoming their twins to the world.
Buttigieg via a tweet said, "Chasten and I are beyond thankful for all the kind wishes since first sharing the news that we're becoming parents. We are delighted to welcome Penelope Rose and Joseph August Buttigieg to our family."
It remains unclear whether the couple had their babies via surrogate or if they adopted them.
Kenya, just like most African countries, has refused to recognize the rights of the LGBTQ community despite pressure from the group and Western countries.
For instance, in 2015 President Uhuru Kenyatta during a joint press conference with the then-U.S. President Obama at the State House in Nairobi flatly rejected his visitor's demand for the protection and promotion of gay and lesbian rights in the country.
Kenyatta insisted that though Kenya "shares a lot with the U.S., gay rights were not among them." Homosexuality is considered both ungodly and against African culture on the continent.  
In July 2021, a coalition of 27 global companies like Microsoft, Google, Barclays, Standard Chartered, IBM, PricewaterhouseCoopers, American Express and Burberry demanded Kenya to fully recognize the rights of gays and lesbians for more billions of Kenyan shillings to be injected into the economy.
The global firms in a report dubbed "The Economic Case for LGBT+ Inclusion in Kenya" warned that the country loses between $65 million and $143 million annually because its discriminative environment was keeping away some tourists. Still, Kenya remained unbowed.
Several rights groups like the National Gay and Lesbian Human Rights Coalition and UNAIDS has criticized the continued enactment of laws that discriminate against the LGBTQ community.
The National Assembly's Health Committee, the sponsor of the surrogacy law, collected views from numerous key stakeholders in the health sector like the Intersex Persons Society of Kenya which has a population of 1,524 in Kenya as per the 2019 Census. However, the Gay and Lesbian Coalition of Kenya, (GALCK), was notably sidelined in the committee's public hearings.
The Kenyan Senate is expected to debate the bill once it reconvenes on Feb. 8. The president would sign it if it passes.
French lawmakers outlaw conversion therapy
The National Assembly unanimously approved ban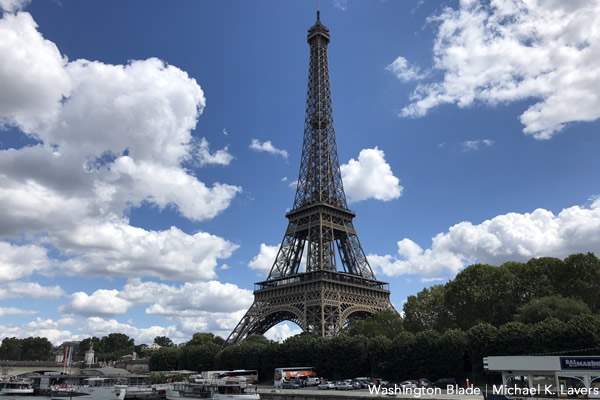 In a vote hailed by French President Emmanuel Macron, lawmakers in the National Assembly unanimously voted 142-0 on Tuesday to ban the discredited practice of so-called gay conversion therapy.
In a reaction to the vote, Macron tweeted: "The law prohibiting conversion therapy is adopted unanimously! Let's be proud, these unworthy practices have no place in the Republic. Because being yourself is not a crime, because there is nothing to be cured."
La loi interdisant les thérapies de conversion est adoptée à l'unanimité !
Soyons-en fiers, ces pratiques indignes n'ont pas leur place en République. Parce qu'être soi n'est pas un crime, parce qu'il n'y a rien à guérir.

— Emmanuel Macron (@EmmanuelMacron) January 25, 2022
The law had already been passed by senators in December.
Those found guilty of so-called gay conversion therapy could face two years imprisonment and a €30,000 ($33,714.45) fine. The punishment could rise to three years in prison and a fine of €45,000 ($50,571.68) for attempts involving children or other particularly vulnerable people, Euronews reported.
"The practice of trying to "convert" LGBT+ people to heterosexuality or traditional gender expectations is scientifically discredited," MP's in support of the measure had argued previous to the final vote.
"We are sending out a strong signal because we are formally condemning all those who consider a change of sex or identity as an illness," said Laurence Vanceunebrock, an MP with Macron's ruling En Marche party.
Nearly every French MP who spoke on Tuesday echoed the same words; "there is nothing to cure."
Botswana government to abide by decriminalization ruling
Mokgweetsi Masisi met with LGBTQ activists on Monday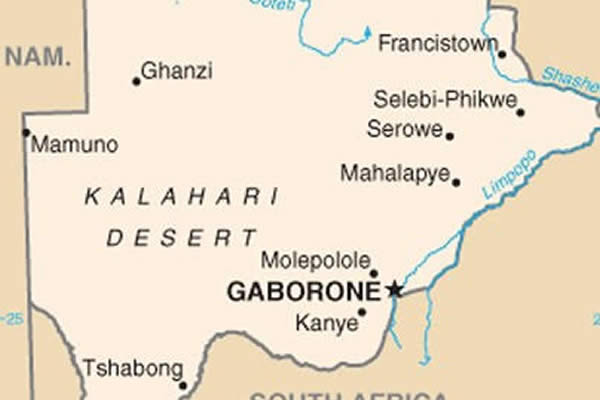 Botswana President Mokgweetsi Masisi on Monday said his government will abide by a ruling that decriminalized consensual same-sex sexual relations in his country.
Masisi said he would implement the Botswana High Court's 2019 ruling against sections of the Batswana Penal Code that criminalized homosexuality.
The Batswana government appealed the High Court ruling. The Botswana Court of Appeals last November upheld it.
Agence France-Presse reported Masisi invited representatives of Lesbians, Gays and Bisexuals of Botswana (LEGABIBO), a Batswana LGBTQ rights group that challenged the criminalization law with the support of the Southern Africa Litigation Center, to meet with him at his office in Gaborone, the Batswana capital.
"We demand and expect anybody to respect the decisions of our court," Masisi told LEGABIBO members, according to Agence France-Presse.
Botswana remains one of only a handful of countries that have decriminalized homosexuality.
Global Equality Caucus hires former El Salvador National Assembly candidate
Erick Iván Ortiz received more than 10,000 votes in 2021
A group of LGBTQ elected officials from around the world that fights discrimination based on sexual orientation and gender identity has hired an openly gay man who ran for the El Salvador National Assembly last year.
Erick Iván Ortiz will oversee the Global Equality Caucus' work throughout Latin America.
This work will specifically focus on Mexico, Guatemala, Costa Rica, Colombia, Chile, Argentina, Brazil and Peru. Two events that are scheduled to take place in Mexico City in April and Buenos Aires in May will mark the official launch of the Global Equality Caucus' efforts in the region.
"The idea at the end of the day is to confront the threats from anti-rights groups that can be identified," Ortiz told the Washington Blade during a recent interview in the Salvadoran capital of San Salvador.
Ortiz, who is a member of Nuestro Tiempo, a new Salvadoran political party, received 10,615 votes when he ran for National Assembly in 2021. Ortiz would have been the first openly gay man elected to the country's legislative body if he had won.
Editor's note: The Blade on Monday published a Spanish version of this story that El Salvador Correspondent Ernesto Valle wrote.