June Jambalaya, lightly seasoned newcomer thickens mix of RuPaul's Drag Race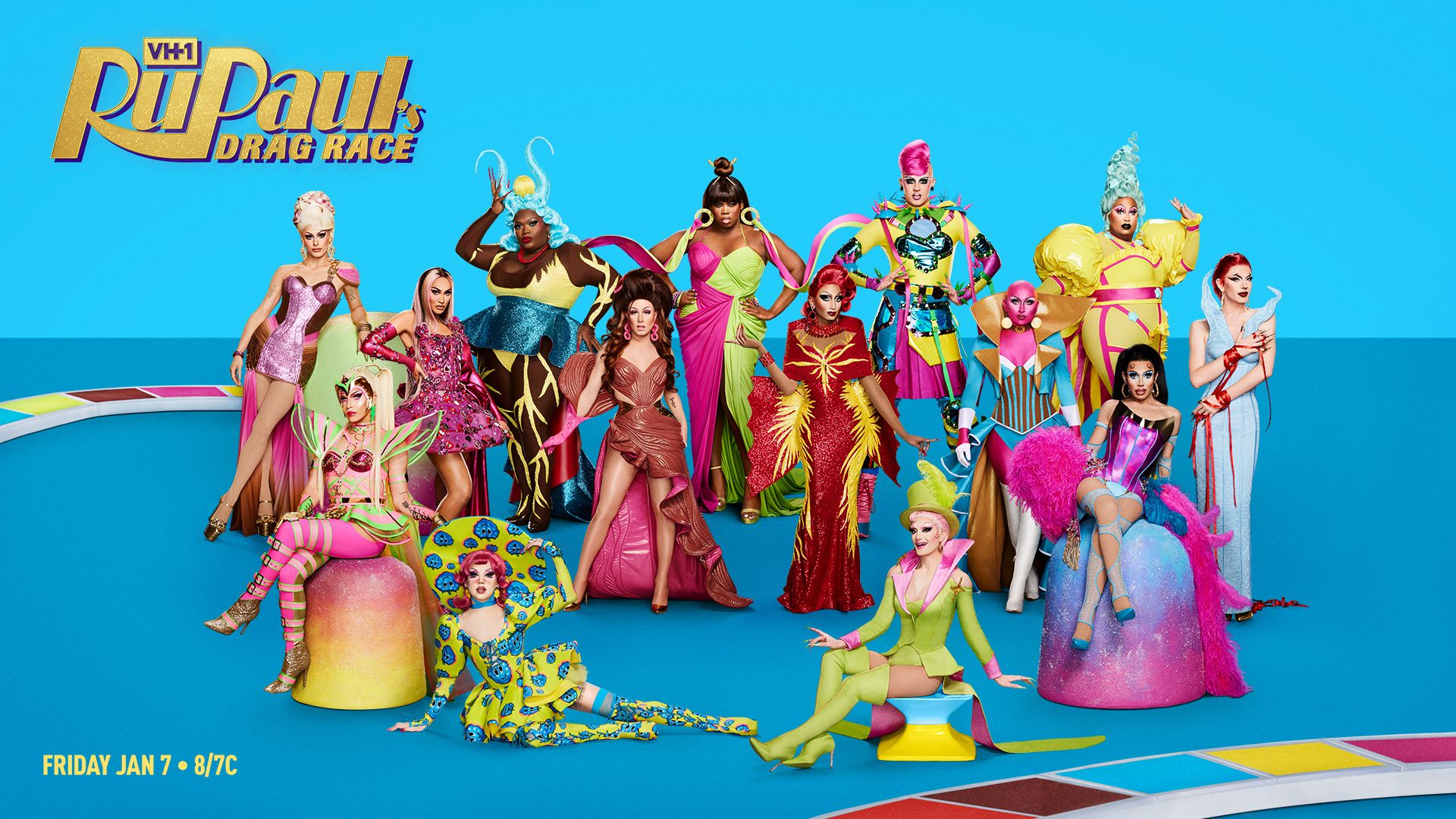 "Some are born into drag greatness, some achieve drag greatness, and some have drag greatness thrust upon 'em."
That iconic line, from the 1602 Shakespeare play "RuPaul's Twelfth Night," is as true today as when it was first spoken on the stage of London's Globe Theatre. Back then, the female roles were played by men. Times may have changed, but the song remains the same: Those with male plumbing who plumb the depths of what it takes to play a woman find themselves doing so through dynasty, scrappy determination, destiny, or a road they have to hoe on their own.Season 14 "RuPaul's Drag Race" contestant June Jambalaya found herself in the iconic workroom and runway in a very roundabout way, indeed.
"I have been in the performing arts my entire life, going to performing arts school, and I moved out to LA to get my degree in fine arts" said the 29-year-old Jacksonville, Florida native, who spoke with us just prior to the Season 14 premiere episode, in which she's introduced alongside half of the cast. Jambalaya, whose drag name came about when a dance instructor asked for her birth month and the last thing she ate, stayed in LA after graduation but found things "didn't go as planned, you know, just auditioning but still working my job. I worked as a visual manager for a luxury department store, so it [drag] gravitated to me because actually, I was choreographing for a co-worker. It gave me an opportunity to use my degree and use my talents—because I felt kind of frustrated with auditioning and the world of performing. I didn't fit the stereotypical body that a male backup dancer or performer should have and so it drew me to drag because this was an art form where you got to make your own rules and really pick your narrative, which made me even more intrigued to do it for myself."
While doing choreography for local LA drag queens, noted Jambalaya, "They encouraged me to try it [drag], and I entered a nightly competition at Revolver and won and then I did a 10-week competition at Revolver and won. So all the stars just kind of aligned. It just felt like I was doing something right with all of the talents and gifts I felt like I had."
BLADE: What sort of style were you drawing from in those early performances?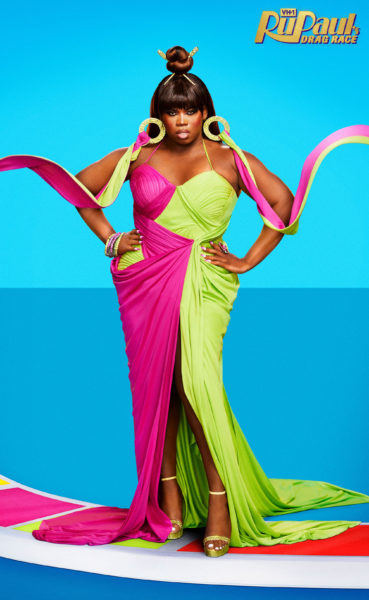 JUNE JAMBALAYA: When I first started drag, my references were from the Latrice Royales and the Roxy Andrews. I looked at the queens before me that really put on high-energy, like high old school drag numbers and performances. But the more I got to experience who June was, her brand and you know my own artistry I started to really pull from my love for the modern woman and thinking about like, my mom and my sister and my aunts and how I was always inspired by women, especially minority women, because they were the strongest, most fearless, most stylish women that I got to encounter so I really drew a lot of those references into my drag. And then I also, you know, I call myself The Real Housewife of Drag because of my love for the franchise and how real women just sit there fully dressed and living their fantasy on television. That's sort of what this is for me.
BLADE: You're serious about the way you use fashion. Does that clash with camp elements of drag?
JUNE: Yes I'm funny, but I don't consider myself a comedy queen. I think it's performance with looks, um, because I revealed myself in a Christopher John Rogers couture gown and then I added a train and airbrushed my name on there to make it, you know, it was fashion but then I made it camp and, you know, urban by airbrushing it—having my nails, have my name hang off… So I'm wearing these designer pieces that you typically don't see from someone; I'm a size 14, 16 and you haven't really seen a big girl pull out these type of designers this way and I think that's interesting. So my camp comes in my love for the visual… You'll see me inside a waterfall performing a song for a video. That's where I think my camp comes through, in my visual artistic side. But with my fashion, I really do try to show that plus-sized women and full-figure people love and respect fashion and there is room for us there, too.
BLADE: What is an LA club experience with you like, as opposed to what we're going to see on television?
JUNE: I have always picked things that felt good to me, but I'm learning that I still have to pick numbers that people are going to enjoy. But when you come to a June Jambalaya performance, you want high energy. You know I'm gonna have backup dancers. So like me and my girls, we rehearse these numbers for weeks on end before the show. One of my biggest inspirations is Beyoncé. I've been to more concerts than I'd like to admit.
BLADE: Oh, there's no shame in that.
JUNE: (laughs) Seeing those shows, all the way down to the costumes and the choreography, all that time and effort that went into it—so I try my best, with the resources I have, to give people that live tour show experience.
BLADE: Your life will be different from the moment the show starts airing. What is the waiting experience like, and have you been given any helpful advice from other queens?
JUNE: So recently, I posted a Christmas video that took three months to film—and it's different now, because of the [Season 14] announcement, and people know the show is coming. So I get to hear from people from Brazil and Belize message me and tell me how much they enjoyed my video, and people who don't even celebrate Christmas, that these visuals and these packages of my art are reaching all over the world—it's blowing my mind to think about this time last year. I had maybe 2,000 followers and I just had dream and I was making videos and taking photos like crazy, and now it's [the buzz leading up to the show] unfolding before my eyes.
I've been fortunate enough to have conversations with Gigi Goode, Kandy Muse, and LaLa Ri. They have all been so extremely supportive. I think Gigi Goode gave me some of the best advice. She came to my "Showgirls" performance and she was like, "Do everything, every opportunity that comes to you. You're going to be tired but this is going to be the ride of your life—and everything you've dreamt of, you can literally do right now. So whatever is in your head, let it out."

BLADE: What advice would you give to those who are just starting out with their drag, and is having a formal background like yours helpful?
JUNE: I think it [education] definitely helped me, but I haven't been doing drag that long. I started April 2019… But I think when you find something you're passionate about you will do the work to further educate yourself on it, and I really do believe I did that. So my advice to anyone embarking on something or doing something they're passionate about is, pull from people who are doing it really, really well. I think one of the best things that I did, I watched Roxy Andrews. I studied with Aquaria [as I was preparing my audition tape]. I saw what the best of the best were doing, to prepare myself to meet that level of excellence. When you're in this high-pressure drag situation, and mind you, this was just a hobby for me. I had a full-time job. So I went from a part-time baby queen to now doing it full-time, 18-hour days. So it showed me there's still so much to be done, to be in drag all day, to go from doing an acting challenge to getting ready for a runway. It's so physically demanding, to be a full-time drag queen.
BLADE: So are you in better shape now than you were before?
JUNE: Well, we filmed it a while ago. I was in really good shape. Then I took a break and ate some food, enjoyed the holidays. Now it's kicking back in. You know, press [to do] and outfits need to fit (laughs).
BLADE: What do you hope to achieve, as a result of being on the show?
JUNE: I've never been to Fashion Week. I would love to experience that or walk and be a part of it, or be part of a beauty brand or something of that nature. But when it comes down to artistry, we have a whole Vegas residency with "RuPaul's Drag Race" now. I would love the opportunity for that—or the Werq the World Tour, to actually; Imagine if I got to take all of my visuals and put it on the stage… that's an artist's dream.
Follow June Jambalaya on Instagram/TikTok/Twitter: @junejambalaya. To stay up-to-date on all things #DragRace Season 14, follow along on Instagram, Twitter, Facebook, YouTube and TikTok at @rupaulsdragrace.
Despite the hype, Wenner memoir is a buzzkill
Reading this book is as exciting as perusing a spreadsheet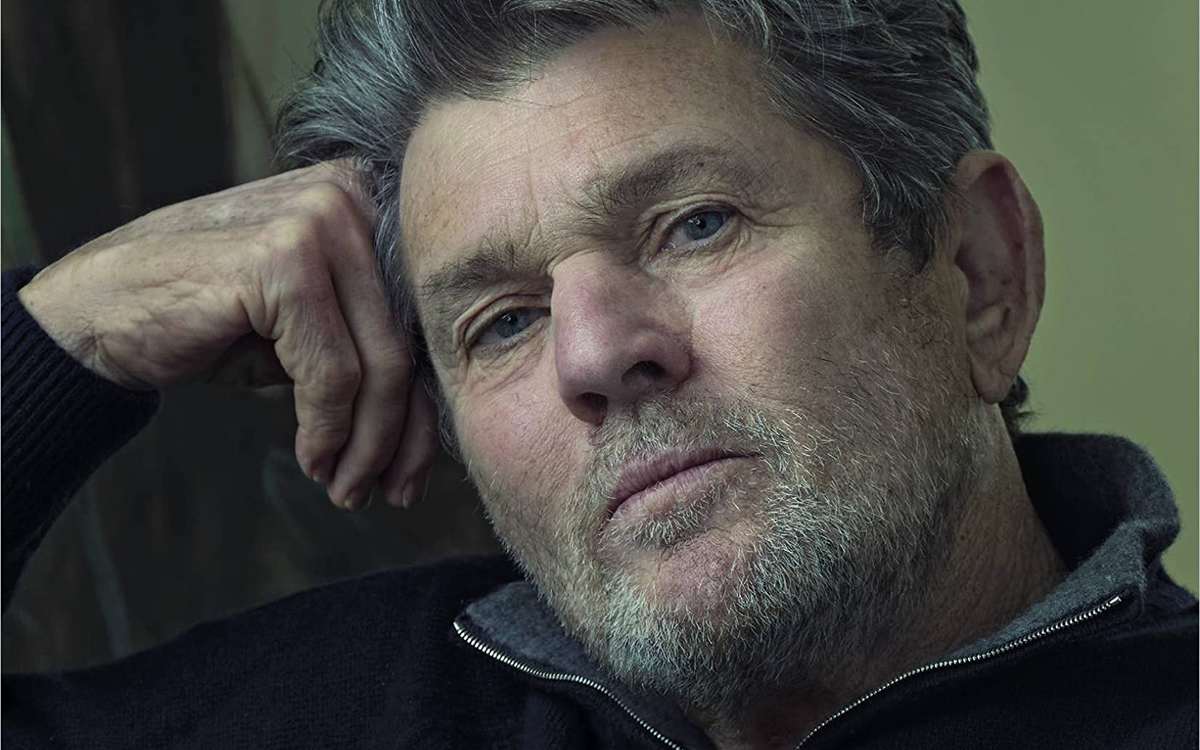 'Like a Rolling Stone: A Memoir'
By Jann S. Wenner
c.2022, Little, Brown
$35/592 pages
"(I Can't Get No) Satisfaction," the Rolling Stones sang in 1965.
When reading "Like a Rolling Stone: A Memoir" by Jann S. Wenner, you may well find yourself singing along with the Stones.
Whether you're a Boomer who grew up to the soundtrack of the rock 'n' roll, Woodstock generation (from the Grateful Dead to Jimi Hendrix to Bob Dylan to Joni Mitchell), a Gen-Xer who listened to punk rock, a millennial who voted for Barack Obama or a Gen-Zer who put Fleetwood Mac's "Dreams" back on the charts, you're likely curious about Wenner's memoir.
In 1967, Wenner, 76, co-founded (with music critic Ralph J. Glisten) Rolling Stone, the magazine of youth culture and politics. Decades later, Wenner co-founded the Rock and Roll Hall of Fame.
Today, Wenner with his husband, designer Matt Nye and their three children, divides his time between Montauk, N.Y., Manhattan, and Sun Valley, Idaho. He and his ex-wife Jane are on amicable terms. Wenner and his former spouse have three sons.
Who other than Wenner, you'd think, digging into "Like a Rolling Stone," would be better at taking us behind the scenes of the cultural history of more than half a century (from the late 1960s through the early 2020s)?
You'd expect, given the rock stars and politicians Wenner has known, worked with and interviewed (from Mick Jagger to John Lennon and Yoko Ono to Bob Dylan to Obama to acclaimed photographer Annie Leibovitz to Bill Clinton), that Wenner's memoir would be brimming with dazzling anecdotes, wit, and insights.
Unfortunately, despite all of the hype and anticipation, "Like a Rolling Stone" is, by and large, a buzzkill.
Wenner, who grew up in San Francisco, has been associated with bold-faced names since he was a child. When he was hard to handle, Dr. Benjamin Spock stepped in to treat him.
His life was privileged from the get-go. His father was in the baby formula business and his mother was a novelist.
In boarding school, Wenner wrote a gossip column for the school paper and discovered (though he would be in a hetero marriage for decades) that he liked boys. He went on to college in Berkeley, Calif., during the height of the Free Speech movement. At 21, he was able to obtain the money he needed to start "Rolling Stone."
Nearly every page of Wenner's nearly 600-page memoir is infested with name-dropping. Celebs, tony nightspots and jet-setting locales appear more often than ants at a July 4th picnic.
But Wenner rarely reveals anything interesting about the famous names or his interactions with them.
Take Bruce Springsteen. What do we learn about the Boss from Wenner? That Springsteen at Wenner's 60th birthday party sang, "Champagne, pot cookies and a Percocet/Keep him humming like a Sahre jet."
Wenner's name-dropping is a reminder that in 1986, Wenner with the Walt Disney Company bought Us Weekly, the celeb gossip magazine.
What's most disappointing about the memoir is that Wenner says so little about what life has been like for him as a gay man.
It's understandable that he, as a man of his generation, didn't come out until the 1990s.
But, a fifth of the way into the 21st century, Wenner writes little about what it was like to be closeted for decades. Or how being closeted impacted Rolling Stone.
Wenner interviewed Bill Clinton extensively for Rolling Stone. Yet, he doesn't reflect on DOMA or "Don't Ask, Don't Tell."
Wenner wasn't totally insensitive to what it means to be LGBTQ. One of his sons, Theo, talked to him about kids speaking of his "dad being gay."
Wenner sent a condolence note to the parents of a Rolling Stones staffer and one of Andy Warhol's lovers who died of AIDS. Rolling Stone published one of the first stories about AIDS.
But you can't help wishing that "Like a Rolling Stone" had more of a queer quotient.
Thankfully, Wenner sometimes tells a revealing anecdote about a celeb. One day, he recalls, when he dined with John Lennon in a restaurant, a fan approached Lennon for an autograph. "Can't you see I'm eating," Lennon said to the fan, showing how annoying it was to have his privacy breached.
Yet, even with the glitz and glam, reading much of this memoir has the excitement of perusing a spreadsheet.
Wenner has done what neither God nor the Devil could do: he's made his friend Bette Midler seem dull.
Wenner has led a fascinating life. His story is more interesting than anything a novelist, like his pal Tom Wolfe, could have imagined.
If only Carrie Fisher or Oscar Wilde had written his memoir.
The Blade may receive commissions from qualifying purchases made via this post.
Leaving modern NYC for 1950s cult experiment
Couple ditches rat race for old way of living in 'Maple and Vine'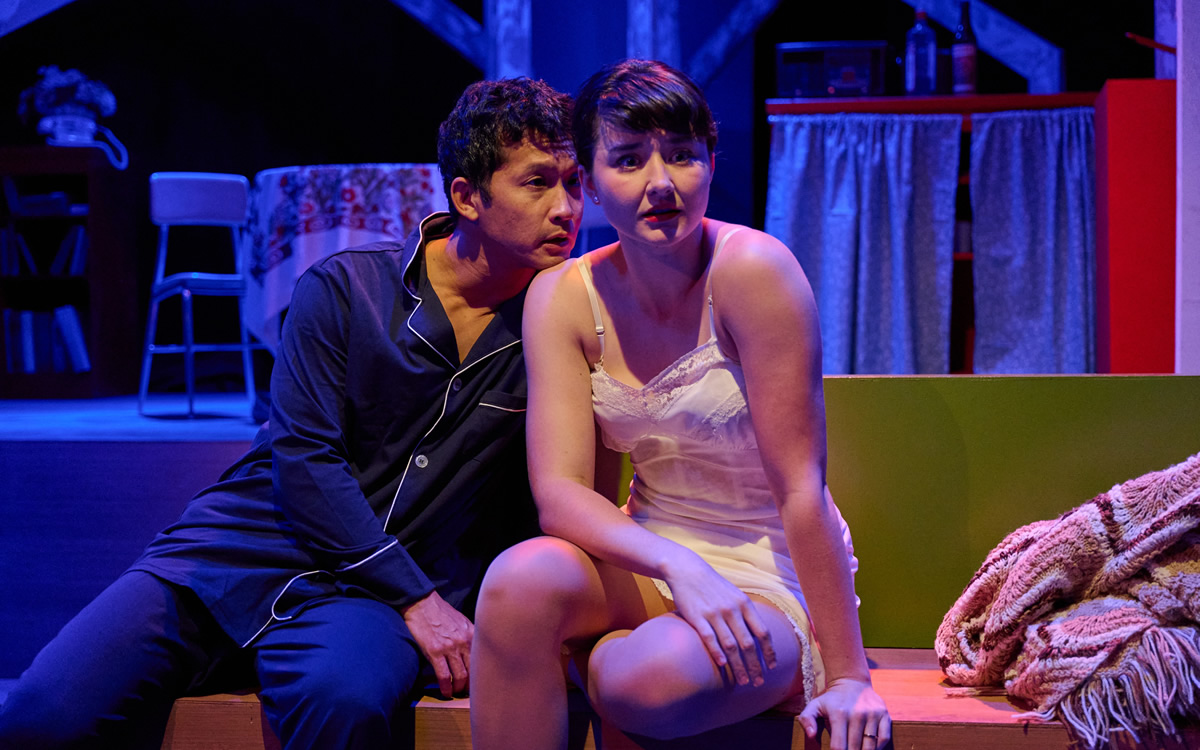 'Maple and Vine'
Through Oct. 23
Spooky Action Theater
1810 16th St., N.W. 
$30-$40
Spookyaction.org
As theatergoers file into Spooky Action Theater's intimate performance space to see Jordan Harrison's "Maple and Vine," they'll find two young actors in bed on a dimly lit, sparsely set stage. While the man sleeps soundly on his side, the woman tosses and turns. She can't rest, her weary face is visible from the glow of her smartphone (an all too familiar scene for many). 
Soon we learn that Katha (Em Whitworth), an editor at Random House, is — for reasons personal and professional — burned out. Increasingly, she experiences sleepless nights and every morning it becomes harder to go to work. Her supportive husband Ryu (Jacob Yeh), a busy plastic surgeon, seems OK, but when he heads out for another day of facelifts and breast enhancements, he nearly collapses in despair. Clearly, there's a problem they share.
Katha makes a bold move. She quits her job to the delight of snarky underlings. Later, seated in a park, she by chance meets Dean (Nick DePinto), a curious stranger outfitted in sharp mid-1950s street clothes. Is his getup the latest downtown trend? He assures her it's not.
Breaking the fourth wall, Dean addresses the audience directly, explaining how the Society of Dynamic Obsolescence is the antidote to the alienating present ("Maple and Vine" premiered in 2011). Prior to giving up a life of cell phones and social media and embracing the past, he often spent half the day without in-person interactions. But no more, now Dean is on chatty terms with his neighbors, the baker, butcher, and fishmonger.
Dean's wife Ellen (Amanda Tudor) joins in delivering the peppy pitch that makes "Father Knows Best" sound downbeat. Even in scenes alone at the kitchen table, the pair keeps up surface, energetic exchanges. It's exhausting.
The new old way of living is in fact a gated community in the Midwest where it's forever 1955. Freshly arrived residents are given a dossier that scripts their new identities. While the plan has room for a few beatniks and a couple comparatively progressive intellectuals, most recruits are assigned to take on traditional roles of the era.
That two smart people with options would sign on for a minimum six-month stint with a creepy cult is a bit of a stretch, but the out playwright asks us to follow, so we do.
After intermission, the couple has left their modern New York City apartment for a cookie cutter yellow post-war house on the corner of Maple and Vine in a new town. Because they're now officially categorized as a mixed-race marriage, a red flag for Japanese American Ryu, the couple is placed on the less racist north side of the community.
Upon arrival, Ryu is assigned a job assembling cardboard boxes at a factory. Katha, renamed Kathy, is mostly homemaking but does some volunteer work. She proves a natural for a post on the ladies' authenticity committee, a group that strives to make the experience as real as possible, warts and all. The darker side of the fabulous fifties is part of the deal.
Director Stevie Zimmerman smoothly helms a team that serves up all sorts of delights like Alison Samantha Johnson's costumes (men's blue serge suits, spectator shoes, and fedoras; and the women's wasp-waisted swing skirt dresses in floral and checkered patterns, and complicated foundation garments), and set designer Jonathan Dahm Robertson's contrasting locales.
Harrison, a Pulitzer Prize finalist in Drama for "Marjorie Prime," doesn't overlook the problems encountered by closeted gay men in 1950s America, not by a longshot. Out actor Stephen Russell Murray plays two of the play's three gay men with great versatility – to say anything more would be a spoiler.
With its references to prescribed guilt-free smoking, Sanka coffee, and Salisbury steak TV dinners, the script is a hoot. But what's most interesting aren't the lifestyle changes per se, but the issues that prompt them.
When Tudor as Ellen lets down her mask and reveals her truth, it's chilling. Rather than finding a solution, it seems – not surprisingly – that the characters might have traded one of set of problems for another.
Thrilling 'Interview' revives Rice's beloved 'Vampire' in style
AMC's lavish and loving retelling will thrill fans of original books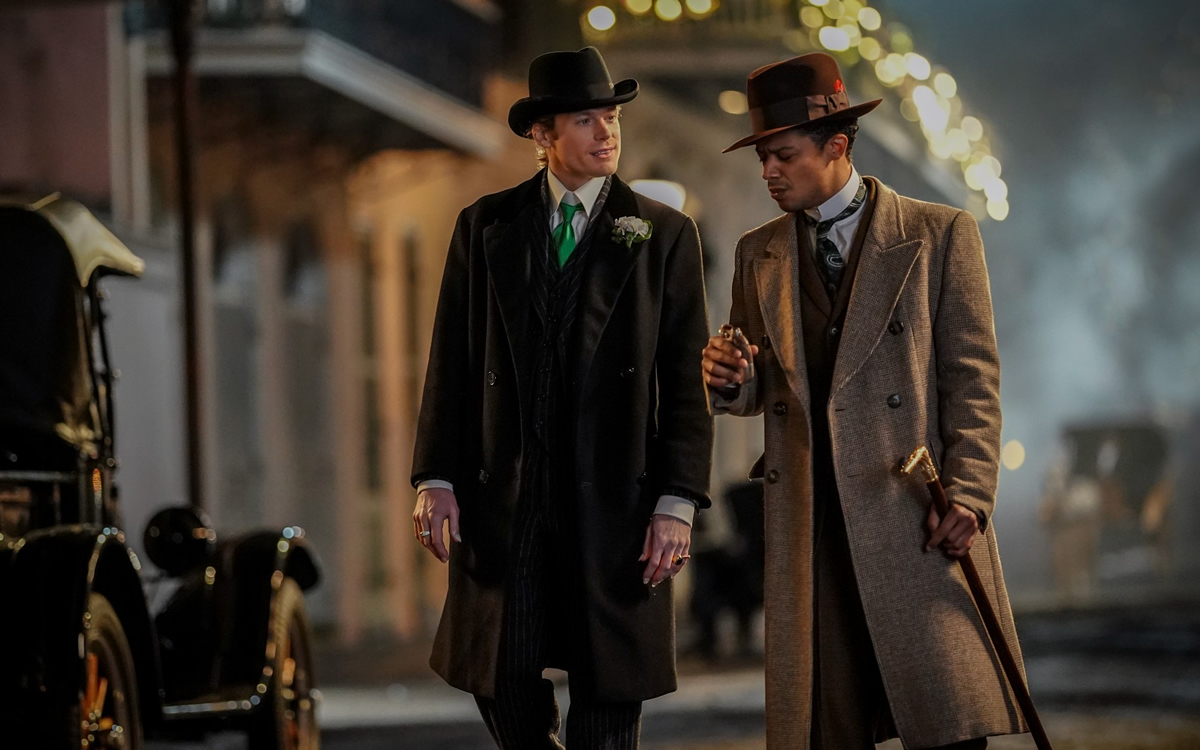 Today, sexy vampires are a staple of pop culture, but it hasn't always been that way.
Up until the last few decades, vampires have been mostly interpreted as a metaphor for the dangers of an uncontrolled libido, and were accordingly depicted in horror fiction as monsters to be resisted and destroyed, no matter how alluring they might seem.
Anne Rice changed all that.
Before "True Blood" or "Twilight," or any of the other popular vampire fantasy sagas that have played on the more seductive aspects of the vampire mythos, her 1976 debut novel "Interview with the Vampire" paved the way by forcing readers to identify with its "evil" narrator. Suddenly, the monster was the hero of his own story instead of the villain in someone else's, allowing us to embrace our vicarious participation in his sensual pleasures and face a fact we all suspect in our hearts to be true: that given the chance, each and every one of us would probably choose to be a vampire.
That can be a disturbing revelation for some, and Rice's book wasn't an instant hit; reviews from critics, who weren't ready to see the ocean of counter-cultural nuance beneath the shocking and gory details of the plot, were mostly dismissive. Readers, however, were more responsive, and Rice's fan base grew enough to make the book's first sequel (1985's "The Vampire Lestat") into a bestseller. The author – who passed away at 80 last December – would eventually pen a total of 13 books in a series that became known as "The Vampire Chronicles," and her fans have remained loyal – some might even say obsessive – to this day.
That, of course, means that AMC's new series adaptation of Rice's seminal book – which premiered on the cable network with its first two episodes on Oct. 2 – is guaranteed a sizable built-in audience. It also means that the series must live up to a very high standard if it wants to keep those fans watching.
So far, despite a few notable divergences from the source material, things look promising.
Like Rice's novel, the series centers on Louis de Pointe du Lac (Jacob Anderson), a vampire who – for his own inscrutable reasons – decides to tell his life story to a young reporter. In the re-imagined scenario constructed by show creator Rolin Jones, however, there have been some updates. Fifty years later, Louis feels he was not ready to be completely honest during that original interview in the 1970s, and he has endeavored to bring the same reporter – now a seasoned veteran journalist battling Parkinson's disease (Eric Bogosian) – to his sumptuous headquarters in Dubai so that he can set the record straight.
The tale he tells – beginning with his mortal life as the scion of a wealthy Louisiana family and his transformation by the amoral yet charismatic vampire Lestat (Sam Reid), to whom he then becomes lover and companion – remains largely the same, in broad swaths. The updated premise, however, allows for some not-so-minor changes in the details– not the least of which is making its protagonist a person of color, a successful New Orleans businessman of Creole descent instead of a wealthy white plantation owner with slaves, which refreshes its relevance for a 21st century audience while expanding the scope of the themes enfolded within the gothic architecture of its plot.
Besides bringing America's troubled relationship with race into the forefront of the story, the show's "faithful with license to adapt" approach allows it to unequivocally express the queerness that made the book and its sequels a touchstone for countless LGBTQ readers across the years. Though later installments in the chronicle were more directly candid about the nature of Louis's relationship with Lestat, the original book never quite allowed its conflicted hero to fully own his sexuality. Jones's show corrects for that, cementing the connection between Rice's brooding, sexually fluid vampires and the millions of queer fans that have seen themselves reflected in the pages of Rice's books all along.
Such bold efforts to reinvent the story for a new era might well raise hackles among Rice's fans, some of whom may decry the changes as unnecessary capitulations to a modern "woke" sensibility that seems far away from the unapologetically hedonistic worldview at the core of Rice's books. Yet even the most hardcore Rice lovers will find themselves hard-pressed to complain about the way the series leans hard into the power of Rice's literary gifts.
Blessed by its episodic long-form narrative with the ability to take its time, the show gives us lengthy, rapturous sequences in which the author's lushly romantic, searing and passionate prose – or language inspired by it – becomes the main attraction. It's here where the qualities that made Rice's vampire books speak so thrillingly to its readers are allowed to work their magic on viewing audiences, too; though the story's more concrete elements – the meticulous evocation of its period setting, the lurid abandon of its sexuality, the merciless savagery of its horrors – all do their part in bringing us to the table, it's these florid, rapturous stretches of narration accompanying the visuals, spoken with mellifluous and impassioned conviction by Anderson, that allow us to partake of the feast being served there. In the poetry of these passages, we are drawn into the vampire's world, and we are transformed without even having to be bitten.
That's not to say the show's imagery is not compelling in its own right – the climactic scene of episode one, a grand Guignol style symphony of gore that culminates in one of the most brazenly erotic moments in recent television memory, is alone enough not only to satisfy those who have come for the horror, but to make all but the most adamant Rice purists jump on board.
Likewise, the acting defies disappointment. Anderson, at once earthier and more deeply sensitive than his role in "Game of Thrones" gave us reason to expect, delivers a Louis that commands our attention, our respect, and our compassion; and though Reid's shining Lestat remains just as much in his lover's shadow as required by their roles in the narrative, he leaves no doubt of his ability to project the rock-star flamboyance and "rebel angel" fire required of his character in later installments of the chronicle. Rounding out the trio of main players (at least those we've seen so far), Bogosian's world-weary, satchel-faced reporter makes a far more suitable stand-in for a 2022 audience than the naive youth of the book; cynical, mistrustful, yet somehow longing to be impressed, he's heard this tale before – but something inside him needs to hear it again.
That feeling is something with which Anne Rice fans should be well familiar; they've been waiting decades for these beloved books to be adapted for the screen in a way that would do them justice. If the first two episodes of AMC's lavish and loving retelling of them are any indication – and trust us when we tell you that they are – they might finally be getting what they want.
We should all be grateful for that. After all, it's Halloween season, and sexy vampires are always welcome.