June Jambalaya, lightly seasoned newcomer thickens mix of RuPaul's Drag Race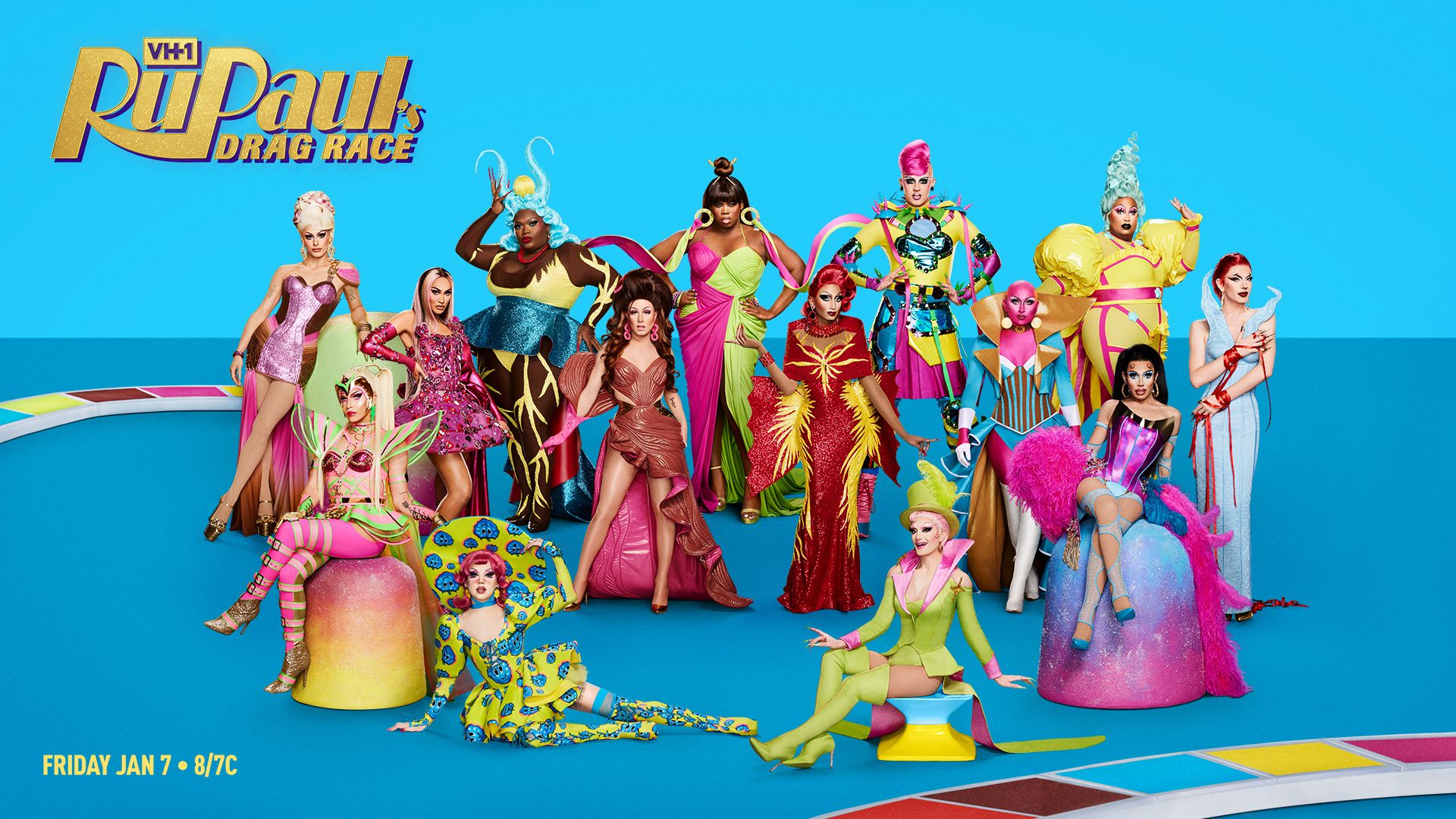 "Some are born into drag greatness, some achieve drag greatness, and some have drag greatness thrust upon 'em."
That iconic line, from the 1602 Shakespeare play "RuPaul's Twelfth Night," is as true today as when it was first spoken on the stage of London's Globe Theatre. Back then, the female roles were played by men. Times may have changed, but the song remains the same: Those with male plumbing who plumb the depths of what it takes to play a woman find themselves doing so through dynasty, scrappy determination, destiny, or a road they have to hoe on their own.Season 14 "RuPaul's Drag Race" contestant June Jambalaya found herself in the iconic workroom and runway in a very roundabout way, indeed.
"I have been in the performing arts my entire life, going to performing arts school, and I moved out to LA to get my degree in fine arts" said the 29-year-old Jacksonville, Florida native, who spoke with us just prior to the Season 14 premiere episode, in which she's introduced alongside half of the cast. Jambalaya, whose drag name came about when a dance instructor asked for her birth month and the last thing she ate, stayed in LA after graduation but found things "didn't go as planned, you know, just auditioning but still working my job. I worked as a visual manager for a luxury department store, so it [drag] gravitated to me because actually, I was choreographing for a co-worker. It gave me an opportunity to use my degree and use my talents—because I felt kind of frustrated with auditioning and the world of performing. I didn't fit the stereotypical body that a male backup dancer or performer should have and so it drew me to drag because this was an art form where you got to make your own rules and really pick your narrative, which made me even more intrigued to do it for myself."
While doing choreography for local LA drag queens, noted Jambalaya, "They encouraged me to try it [drag], and I entered a nightly competition at Revolver and won and then I did a 10-week competition at Revolver and won. So all the stars just kind of aligned. It just felt like I was doing something right with all of the talents and gifts I felt like I had."
BLADE: What sort of style were you drawing from in those early performances?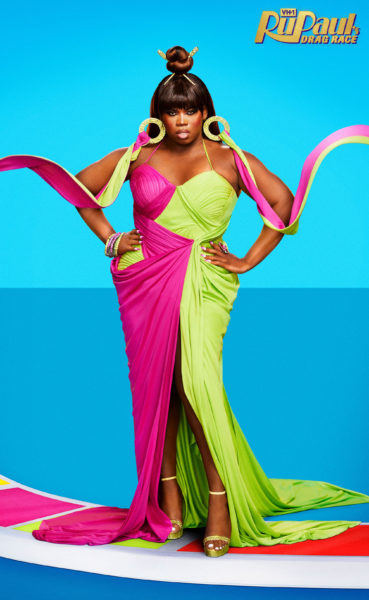 JUNE JAMBALAYA: When I first started drag, my references were from the Latrice Royales and the Roxy Andrews. I looked at the queens before me that really put on high-energy, like high old school drag numbers and performances. But the more I got to experience who June was, her brand and you know my own artistry I started to really pull from my love for the modern woman and thinking about like, my mom and my sister and my aunts and how I was always inspired by women, especially minority women, because they were the strongest, most fearless, most stylish women that I got to encounter so I really drew a lot of those references into my drag. And then I also, you know, I call myself The Real Housewife of Drag because of my love for the franchise and how real women just sit there fully dressed and living their fantasy on television. That's sort of what this is for me.
BLADE: You're serious about the way you use fashion. Does that clash with camp elements of drag?
JUNE: Yes I'm funny, but I don't consider myself a comedy queen. I think it's performance with looks, um, because I revealed myself in a Christopher John Rogers couture gown and then I added a train and airbrushed my name on there to make it, you know, it was fashion but then I made it camp and, you know, urban by airbrushing it—having my nails, have my name hang off… So I'm wearing these designer pieces that you typically don't see from someone; I'm a size 14, 16 and you haven't really seen a big girl pull out these type of designers this way and I think that's interesting. So my camp comes in my love for the visual… You'll see me inside a waterfall performing a song for a video. That's where I think my camp comes through, in my visual artistic side. But with my fashion, I really do try to show that plus-sized women and full-figure people love and respect fashion and there is room for us there, too.
BLADE: What is an LA club experience with you like, as opposed to what we're going to see on television?
JUNE: I have always picked things that felt good to me, but I'm learning that I still have to pick numbers that people are going to enjoy. But when you come to a June Jambalaya performance, you want high energy. You know I'm gonna have backup dancers. So like me and my girls, we rehearse these numbers for weeks on end before the show. One of my biggest inspirations is Beyoncé. I've been to more concerts than I'd like to admit.
BLADE: Oh, there's no shame in that.
JUNE: (laughs) Seeing those shows, all the way down to the costumes and the choreography, all that time and effort that went into it—so I try my best, with the resources I have, to give people that live tour show experience.
BLADE: Your life will be different from the moment the show starts airing. What is the waiting experience like, and have you been given any helpful advice from other queens?
JUNE: So recently, I posted a Christmas video that took three months to film—and it's different now, because of the [Season 14] announcement, and people know the show is coming. So I get to hear from people from Brazil and Belize message me and tell me how much they enjoyed my video, and people who don't even celebrate Christmas, that these visuals and these packages of my art are reaching all over the world—it's blowing my mind to think about this time last year. I had maybe 2,000 followers and I just had dream and I was making videos and taking photos like crazy, and now it's [the buzz leading up to the show] unfolding before my eyes.
I've been fortunate enough to have conversations with Gigi Goode, Kandy Muse, and LaLa Ri. They have all been so extremely supportive. I think Gigi Goode gave me some of the best advice. She came to my "Showgirls" performance and she was like, "Do everything, every opportunity that comes to you. You're going to be tired but this is going to be the ride of your life—and everything you've dreamt of, you can literally do right now. So whatever is in your head, let it out."

BLADE: What advice would you give to those who are just starting out with their drag, and is having a formal background like yours helpful?
JUNE: I think it [education] definitely helped me, but I haven't been doing drag that long. I started April 2019… But I think when you find something you're passionate about you will do the work to further educate yourself on it, and I really do believe I did that. So my advice to anyone embarking on something or doing something they're passionate about is, pull from people who are doing it really, really well. I think one of the best things that I did, I watched Roxy Andrews. I studied with Aquaria [as I was preparing my audition tape]. I saw what the best of the best were doing, to prepare myself to meet that level of excellence. When you're in this high-pressure drag situation, and mind you, this was just a hobby for me. I had a full-time job. So I went from a part-time baby queen to now doing it full-time, 18-hour days. So it showed me there's still so much to be done, to be in drag all day, to go from doing an acting challenge to getting ready for a runway. It's so physically demanding, to be a full-time drag queen.
BLADE: So are you in better shape now than you were before?
JUNE: Well, we filmed it a while ago. I was in really good shape. Then I took a break and ate some food, enjoyed the holidays. Now it's kicking back in. You know, press [to do] and outfits need to fit (laughs).
BLADE: What do you hope to achieve, as a result of being on the show?
JUNE: I've never been to Fashion Week. I would love to experience that or walk and be a part of it, or be part of a beauty brand or something of that nature. But when it comes down to artistry, we have a whole Vegas residency with "RuPaul's Drag Race" now. I would love the opportunity for that—or the Werq the World Tour, to actually; Imagine if I got to take all of my visuals and put it on the stage… that's an artist's dream.
Follow June Jambalaya on Instagram/TikTok/Twitter: @junejambalaya. To stay up-to-date on all things #DragRace Season 14, follow along on Instagram, Twitter, Facebook, YouTube and TikTok at @rupaulsdragrace.
10 LGBTQ events this week
It is Black LGBTQ Pride and Memorial Day Weekend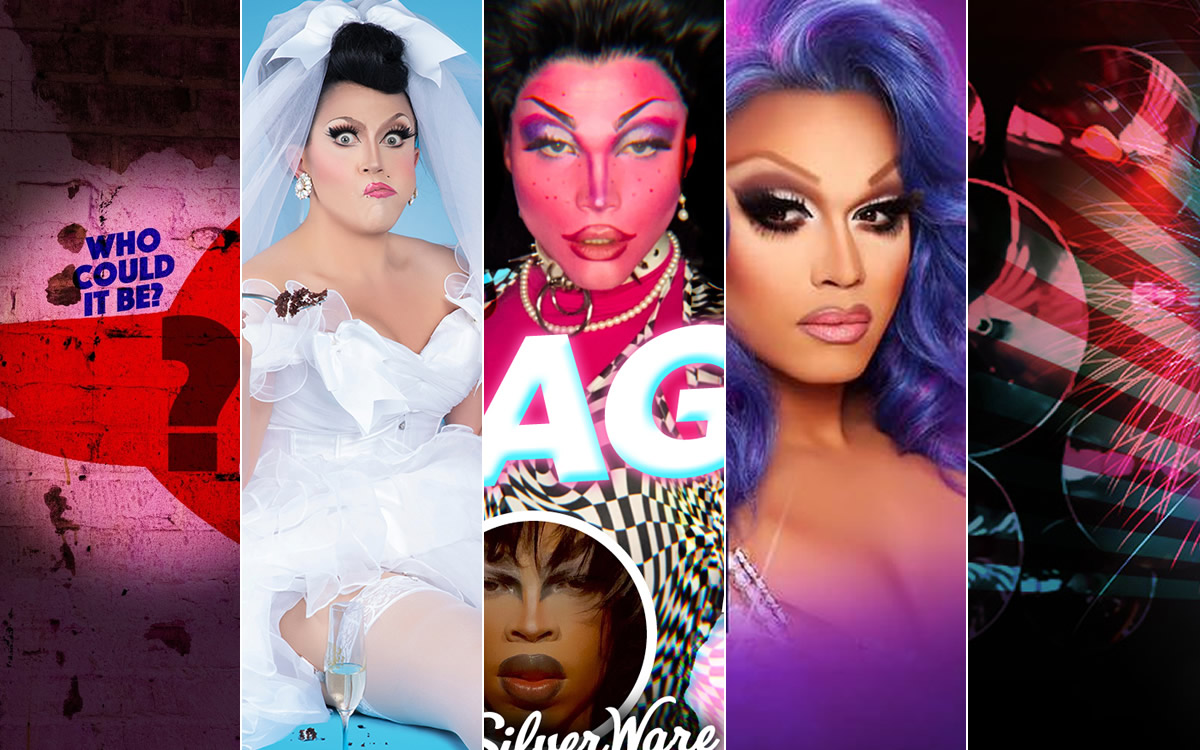 Below are our picks for some of the most fun and creative things to do this week in D.C. that are of special interest to the LGBTQ community.
BenDeLaCreme "Ready to be Committed"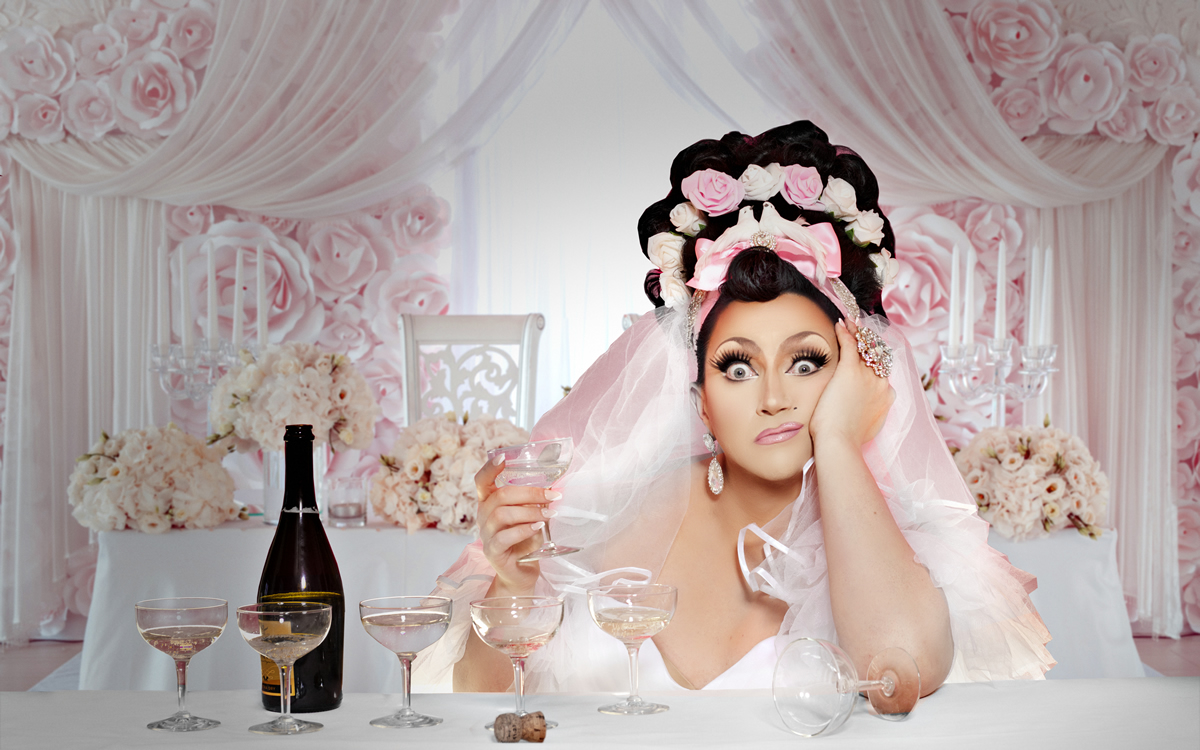 Monday, May 23
7 p.m.
9:30 Club
815 V Street, N.W.
$45
Facebook | Website | Ticketmaster
"RuPaul's Drag Race" alumni BenDeLaCreme performs "Ready to be Committed" at the 9:30 Club Monday. Doors open at 7 p.m. Seating is first come, first serve.
Mystery Reveal Party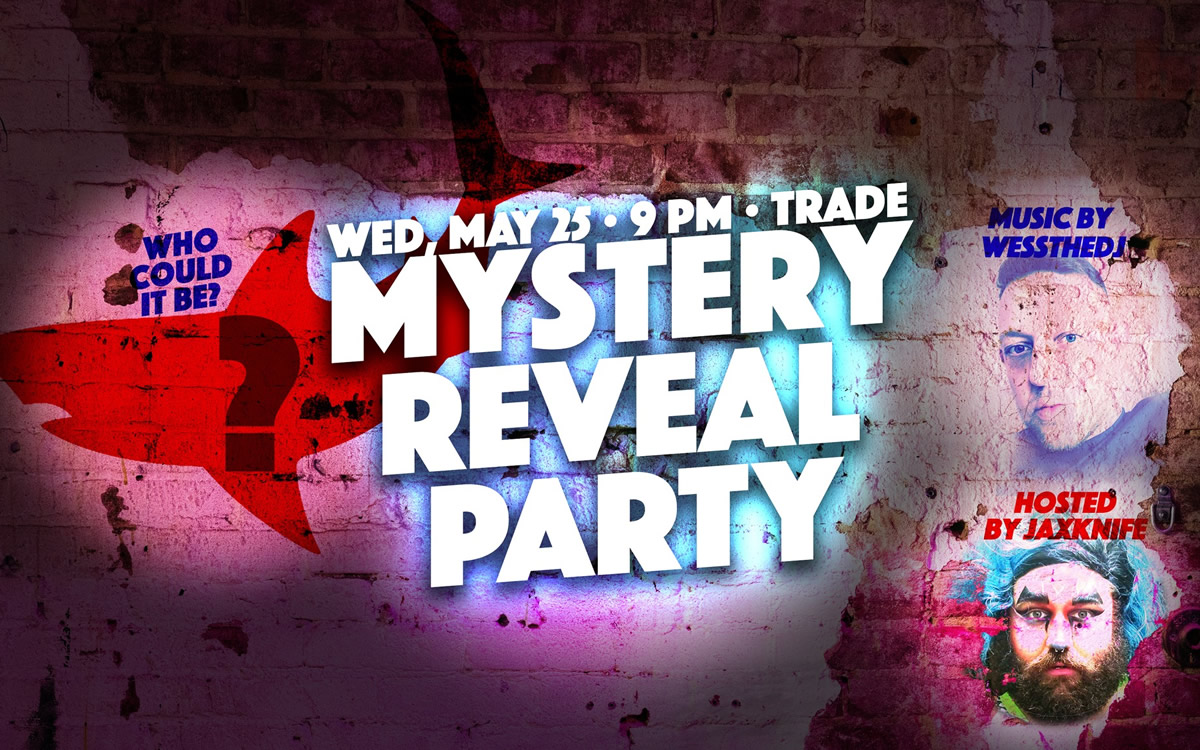 Wednesday, May 25
9 p.m.
Trade
1410 14th Street, N.W.
Facebook
Meet the mystery guest at a mystery reveal party hosted by Jaxknife on Wednesday. Mystery drink specials include $3 shots and $7 beer/shot combos.
Black, Gay and Thriving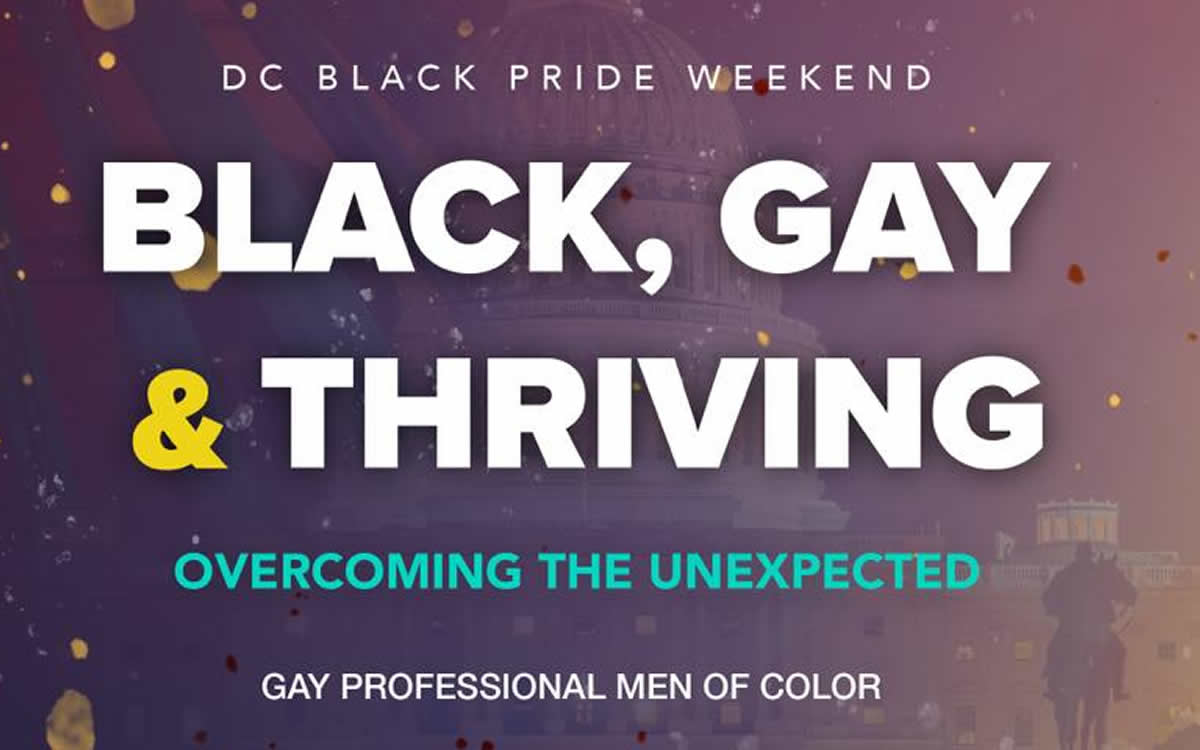 Thursday, May 26
5:30 p.m.
ANC 5D Community Meeting Room
371 Morse Street, N.E.
Facebook | Eventbrite
Gay Professional Men of Color (GPMC) holds a networking event on Thursday at the beginning of Black Pride Weekend in D.C.
LGBTQ+ Evening Out in Del Ray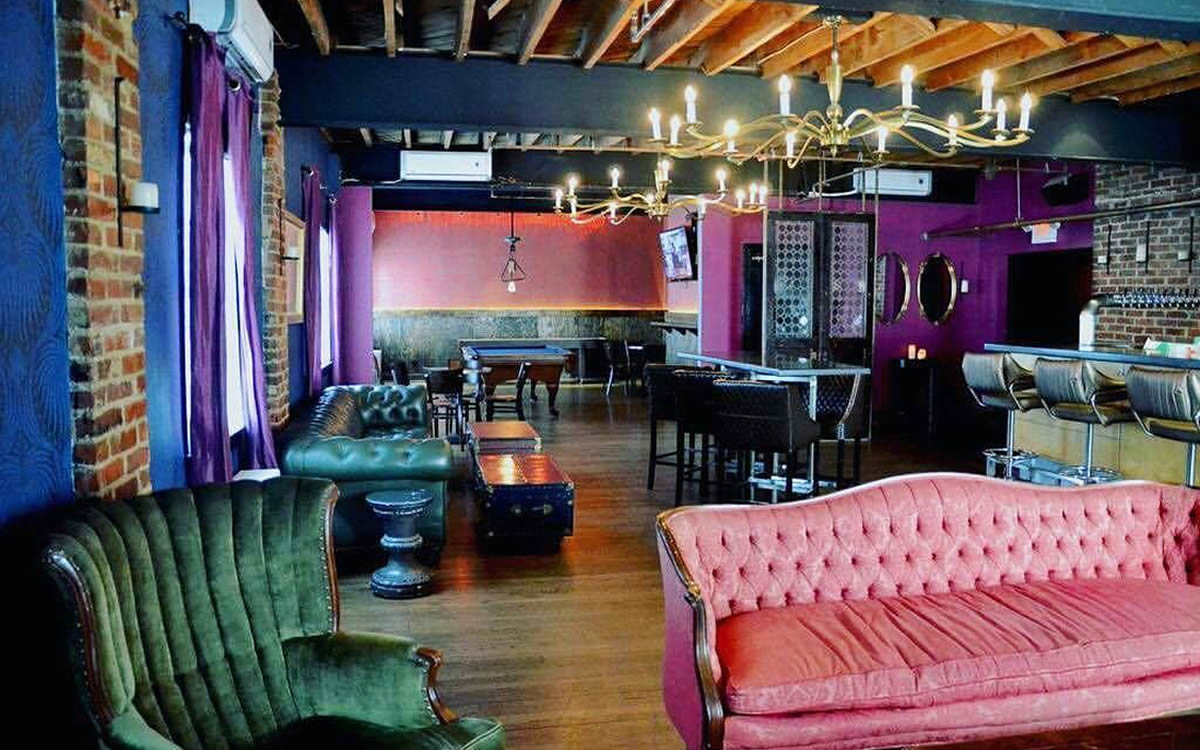 Thursday, May 26
7-10 p.m.
Bar No. 9 Lounge at the Evening Star
2000 Mt Vernon Avenue
Alexandria, Va.
Facebook | Eventbrite
Join a free gathering and make some new friends at the Bar No. 9 Lounge (upstairs) in the Del Ray neighborhood of Alexandria, Va. on Thursday.
Trans Agenda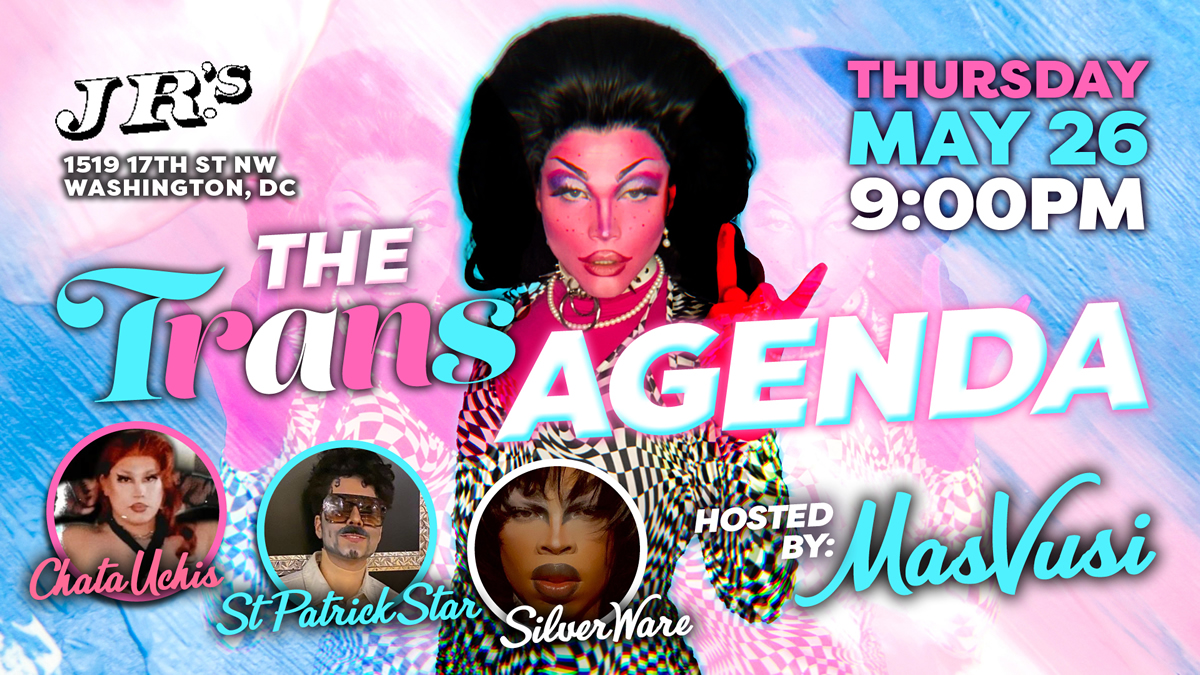 Thursday, May 26
9 p.m.
JR.'s
1519 17th Street, N.W.
Facebook
A show featuring all trans performers at JR.'s includes host MasVusi, Silver Ware, Chata Uchis and St. Patrick Star.
RuPaul's Drag Race British Invasion Tour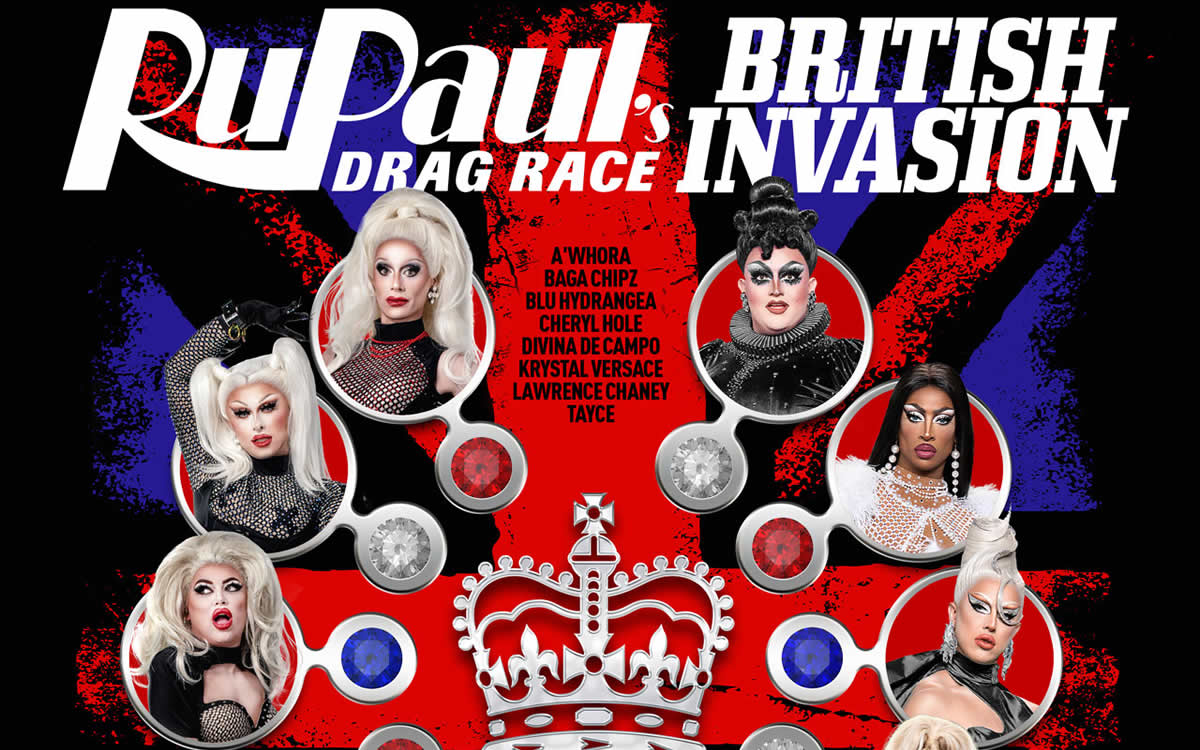 Friday, May 27
8 p.m.
Warner Theatre
513 13th Street, N.W.
$45-$153
Facebook | Live Nation
See the queens of RuPaul's Drag Race U.K. as the British Invasion Tour makes its Washington, D.C. stop at the Warner Theatre on Friday.
GLOW/CRAZY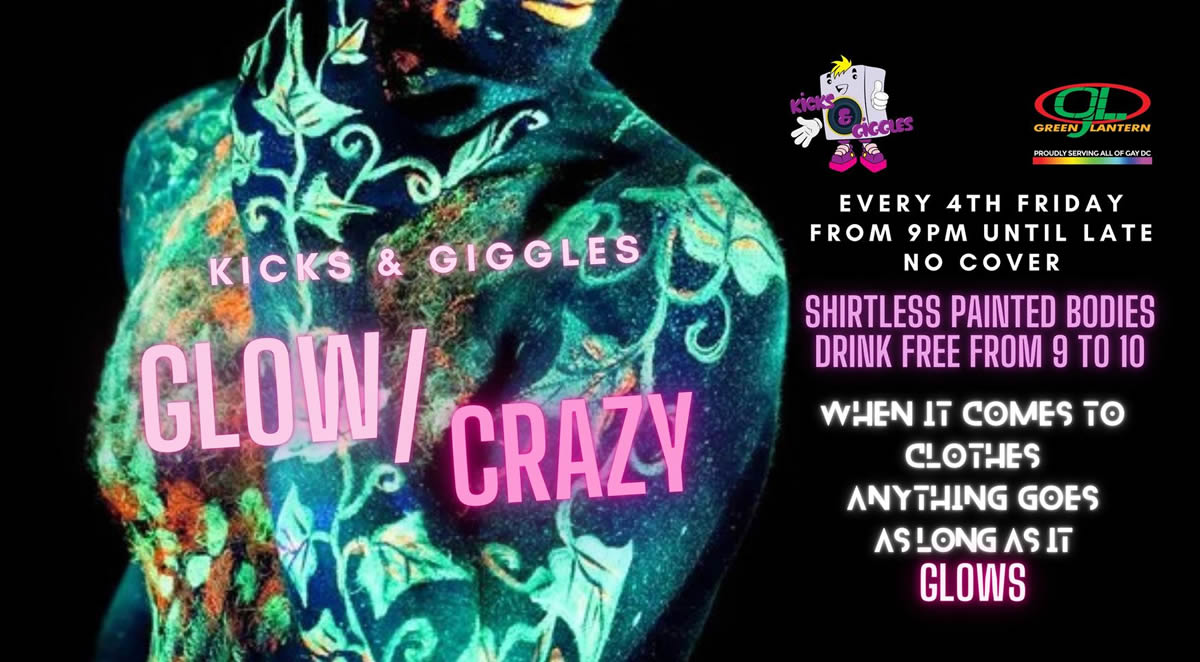 Friday, May 27
9 p.m.
Green Lantern
1335 Green Court, N.W.
no cover
Facebook
Enjoy a Kicks & Giggles dance party at the Green Lantern complete with DJs and glow paint. From 9 to 10 p.m., if you're wearing body paint on your chest or back, you drink for free!
Anything But Clothes Party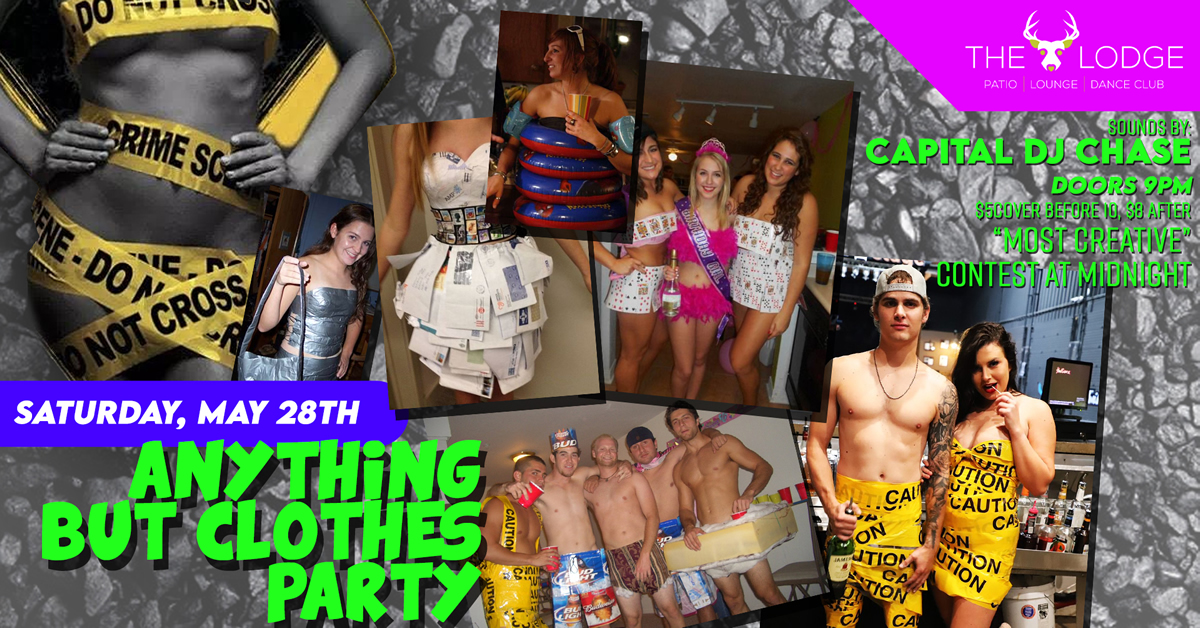 Saturday, May 28
9 p.m.
The Lodge
21614 National Pike
Boonsboro, Md.
$5 cover before 10 p.m. / $8 cover after 10 p.m.
Facebook
Join Capital DJ Chase for the "Anything But Clothes Party" at The Lodge on Saturday. There will be a most creative outfit (not clothes) contest at midnight.
Black Pride Brunch & Babes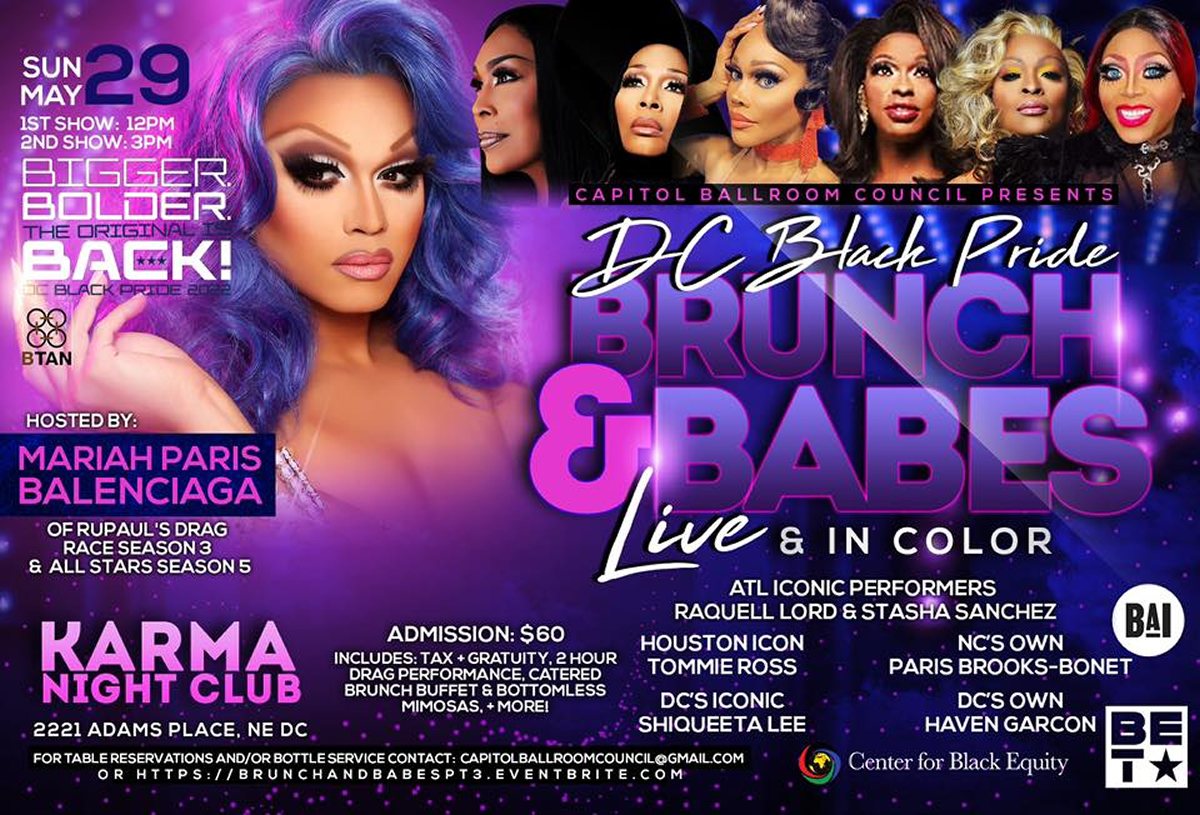 Sunday, May 29
11:30 a.m.-6 p.m.
Karma Night Club
2221 Adams Place, N.E.
$60
Facebook
Celebrate Black Pride with the Capitol Ballroom Council at a ballroom performance with a catered brunch buffet and bottomless memosas- Sunday, May 29, 11:30 a.m.-6 p.m. Black Pride Brunch & Babes at Karma Night Club.
Flashy Memorial Day Weekend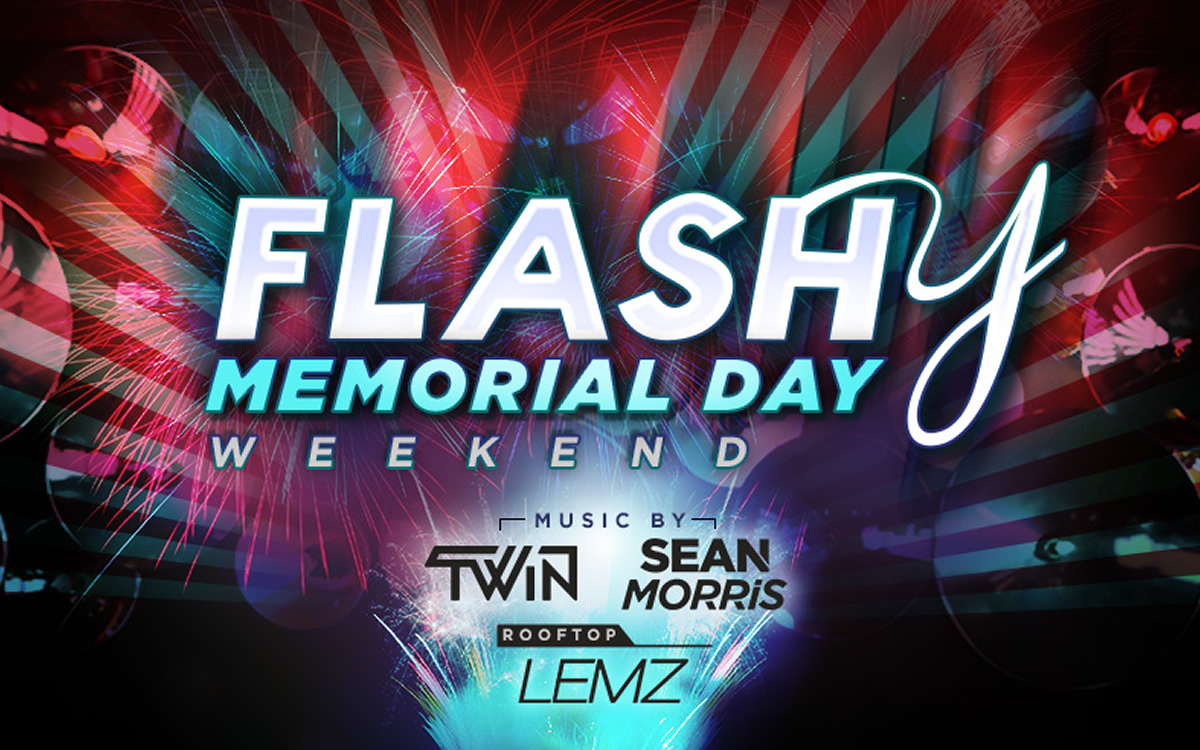 Sunday, May 29
10 p.m.-5 a.m.
Flash
645 Florida Avenue, N.W.
$30 advance / $40 door
Facebook | Eventbrite
Celebrate Memorial Day Weekend Sunday night into the wee hours of the morning at Flash. Music by DJ Twin, DJ Sean Morris and DJ Lemz.
If you would like to let us know about an upcoming event, email [email protected] with details.
PHOTOS: Summer Kickoff Party
Washington Blade holds annual event at The Pines in Rehoboth Beach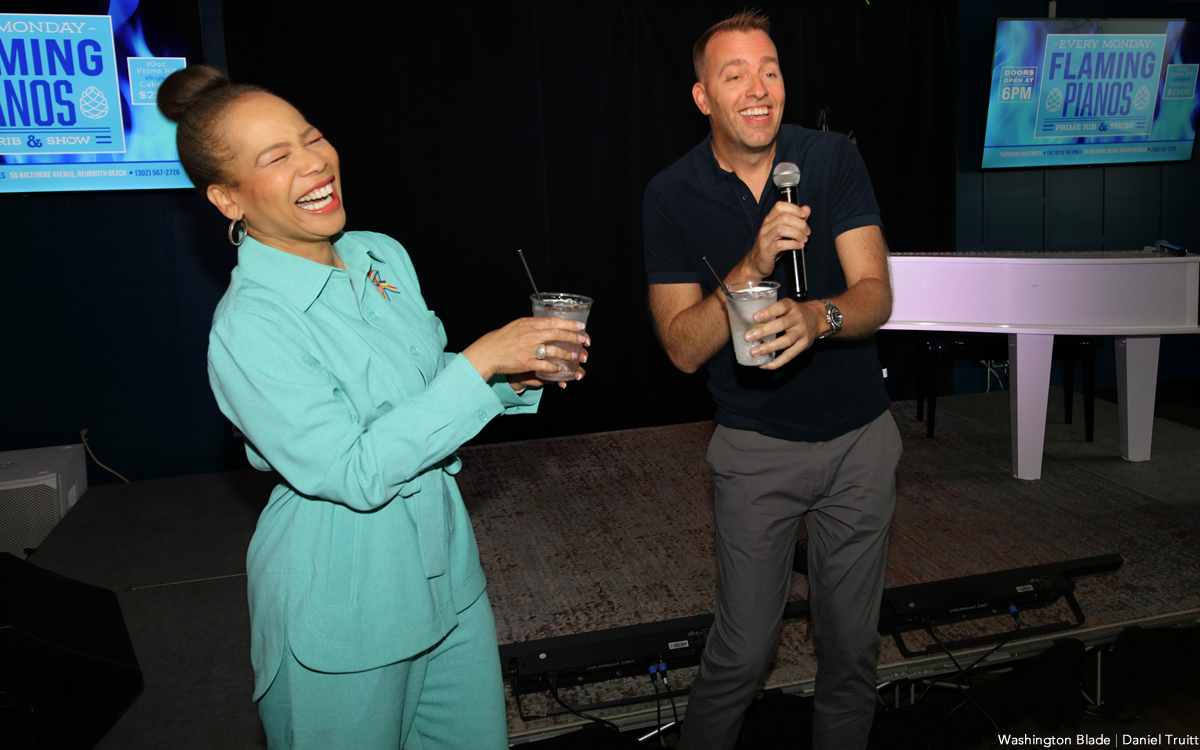 The Washington Blade held its 15th annual Summer Kickoff Party at The Pines in Rehoboth Beach, Del. on Friday, May 20 with special guest Congresswoman Lisa Blunt Rochester (D-Del.).
(Washington Blade photos by Daniel Truitt)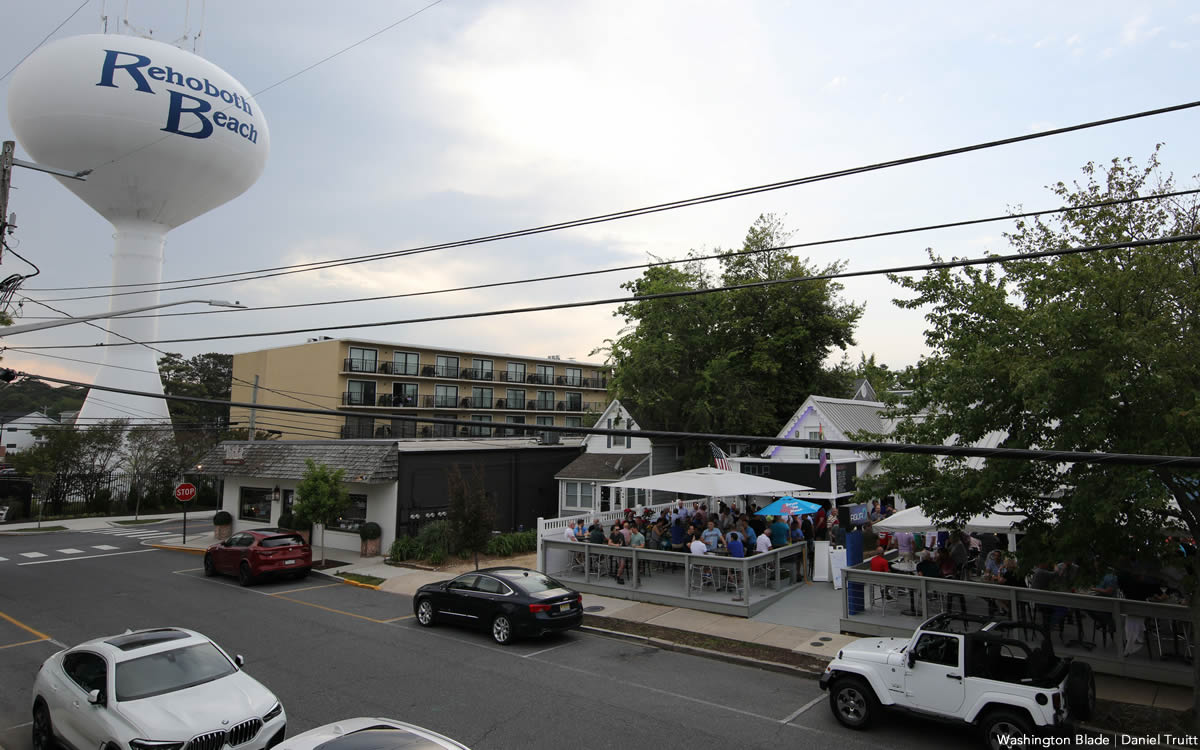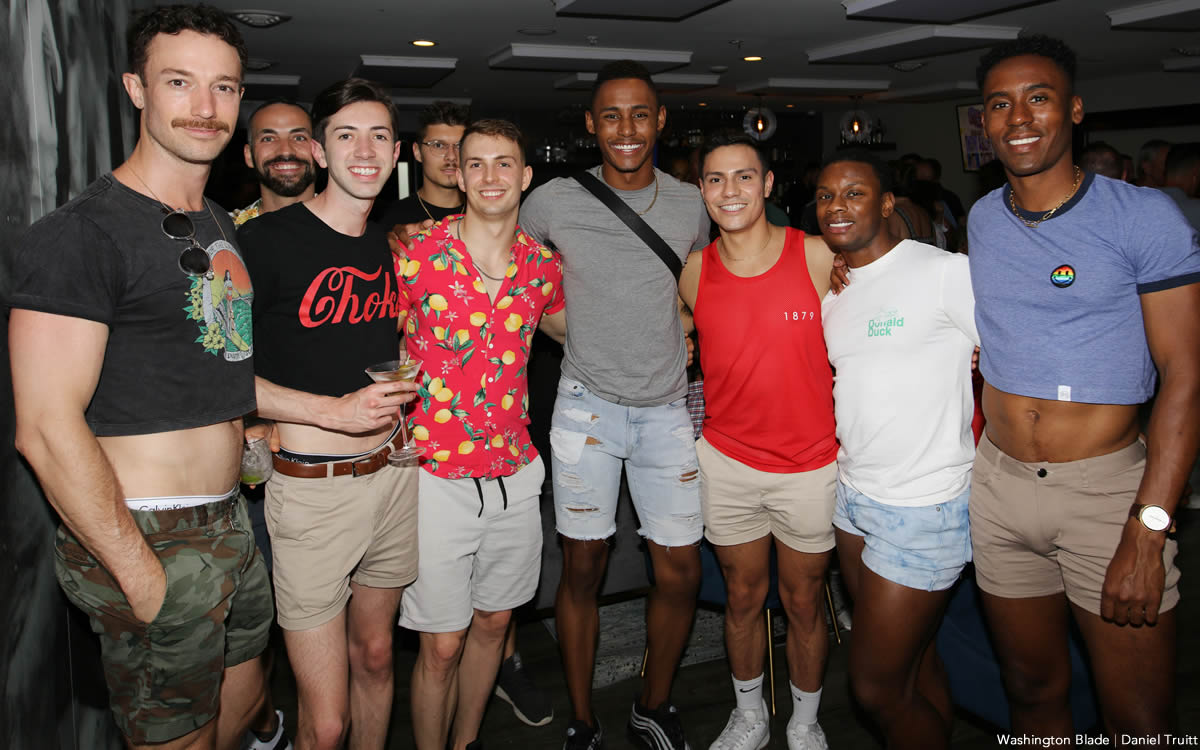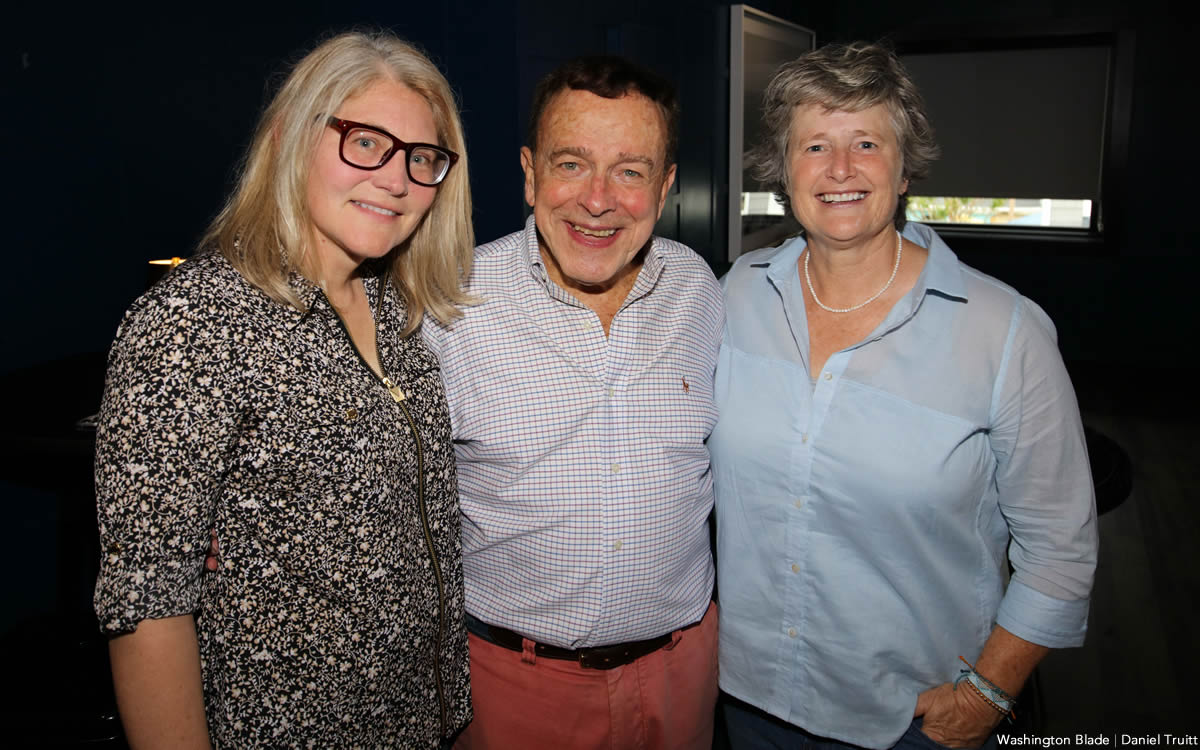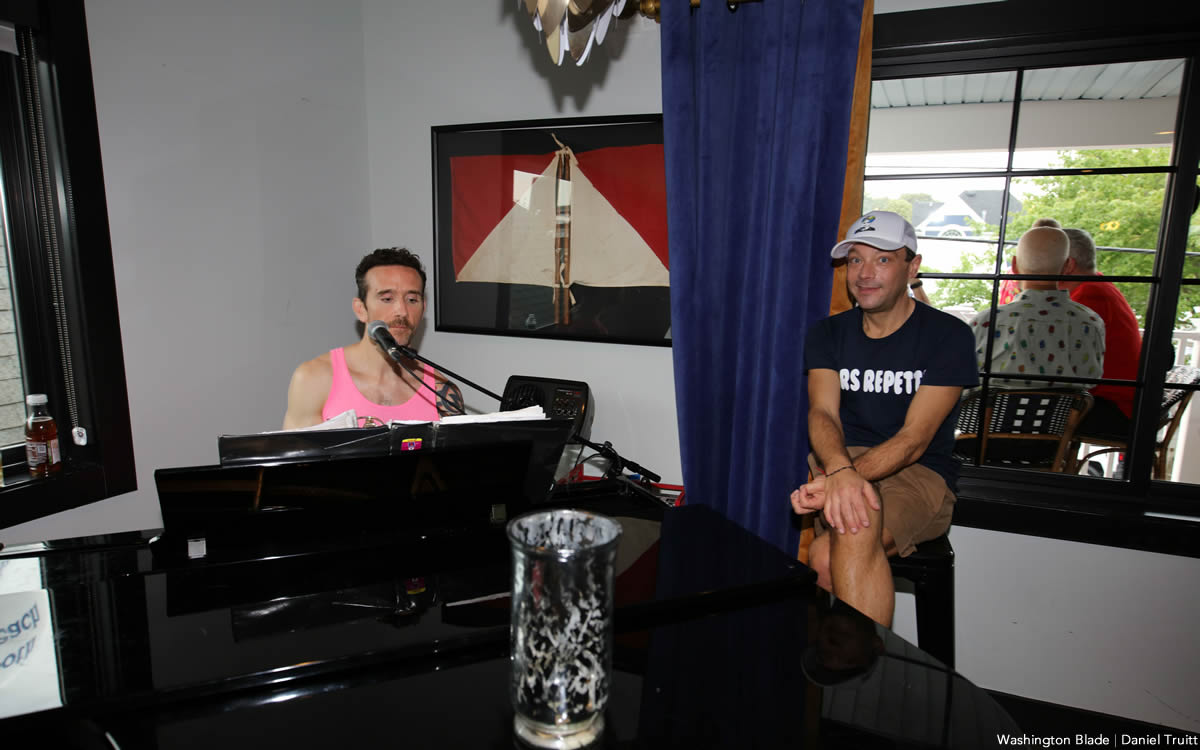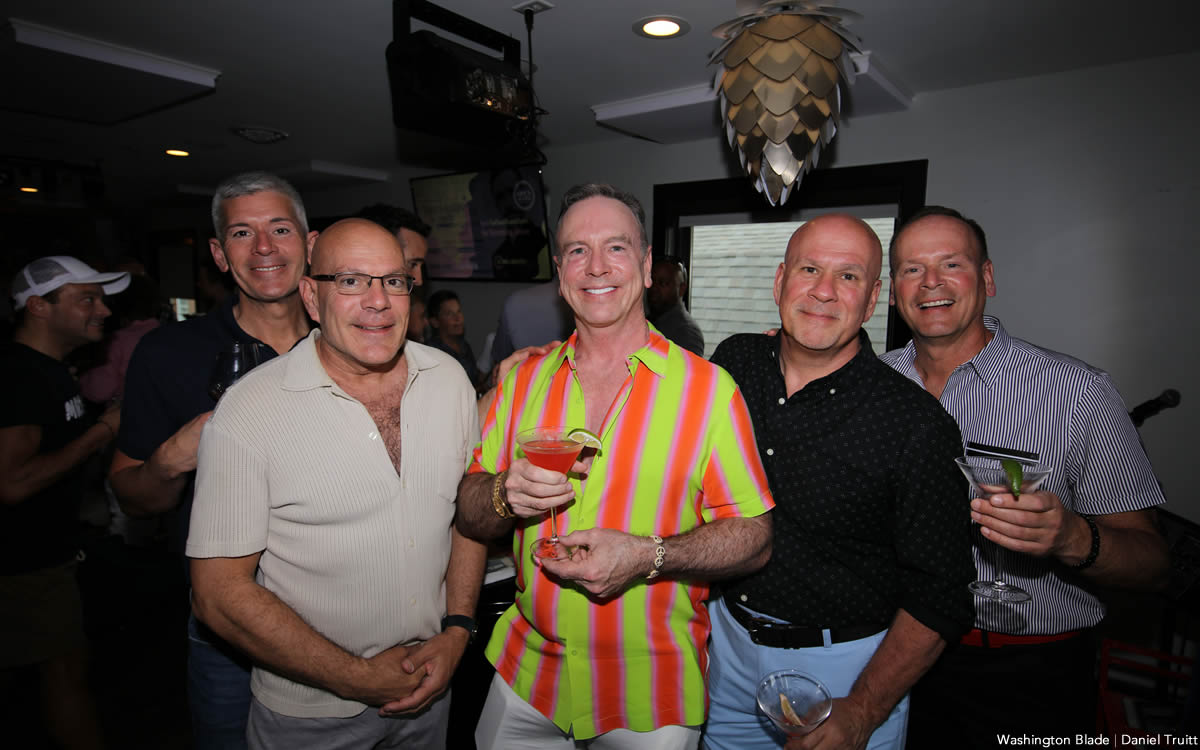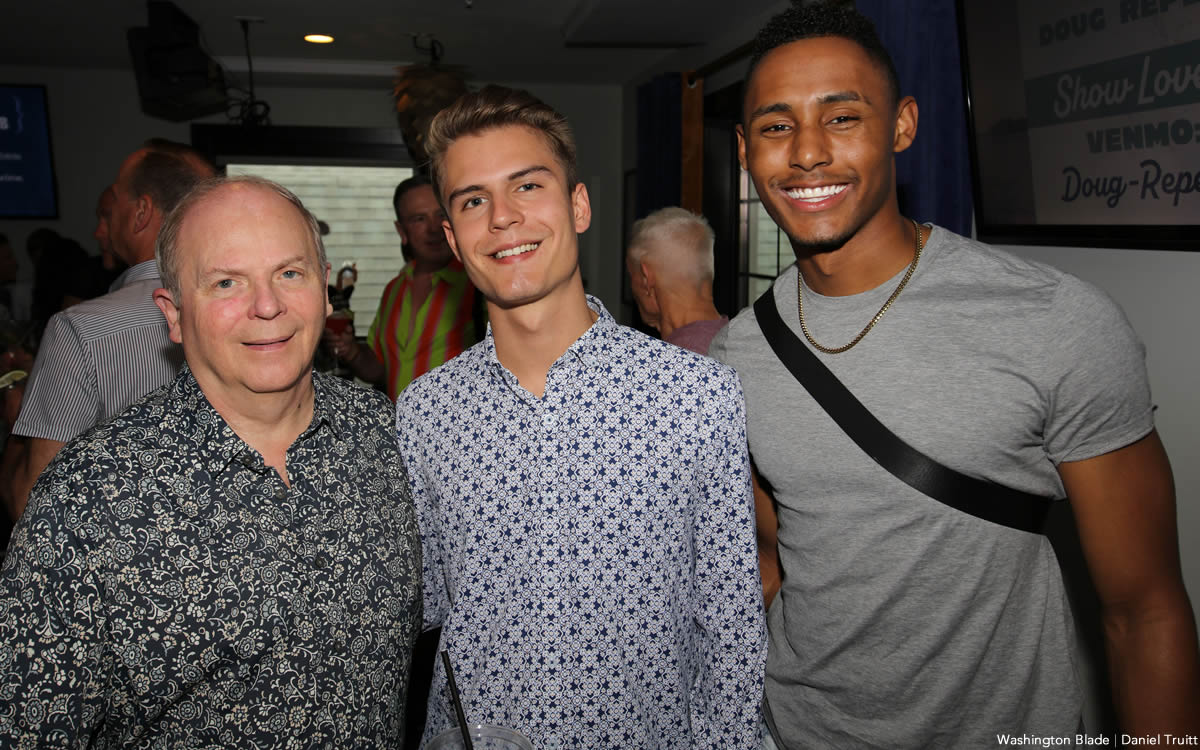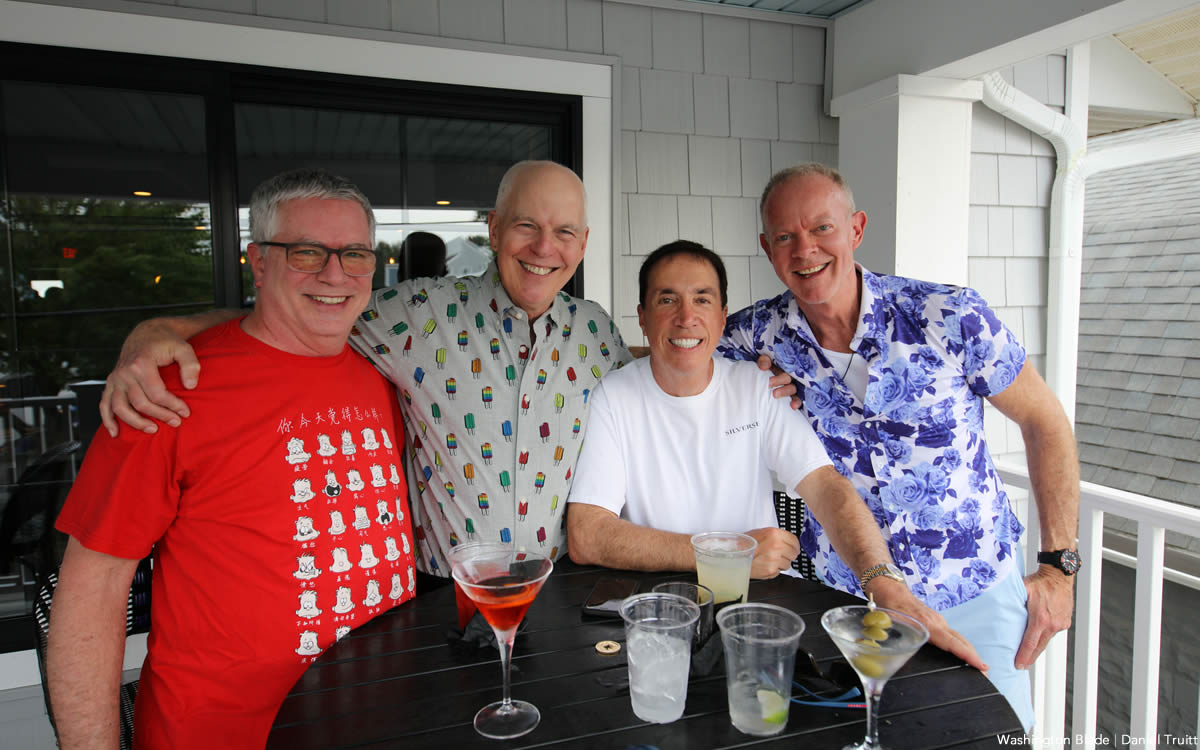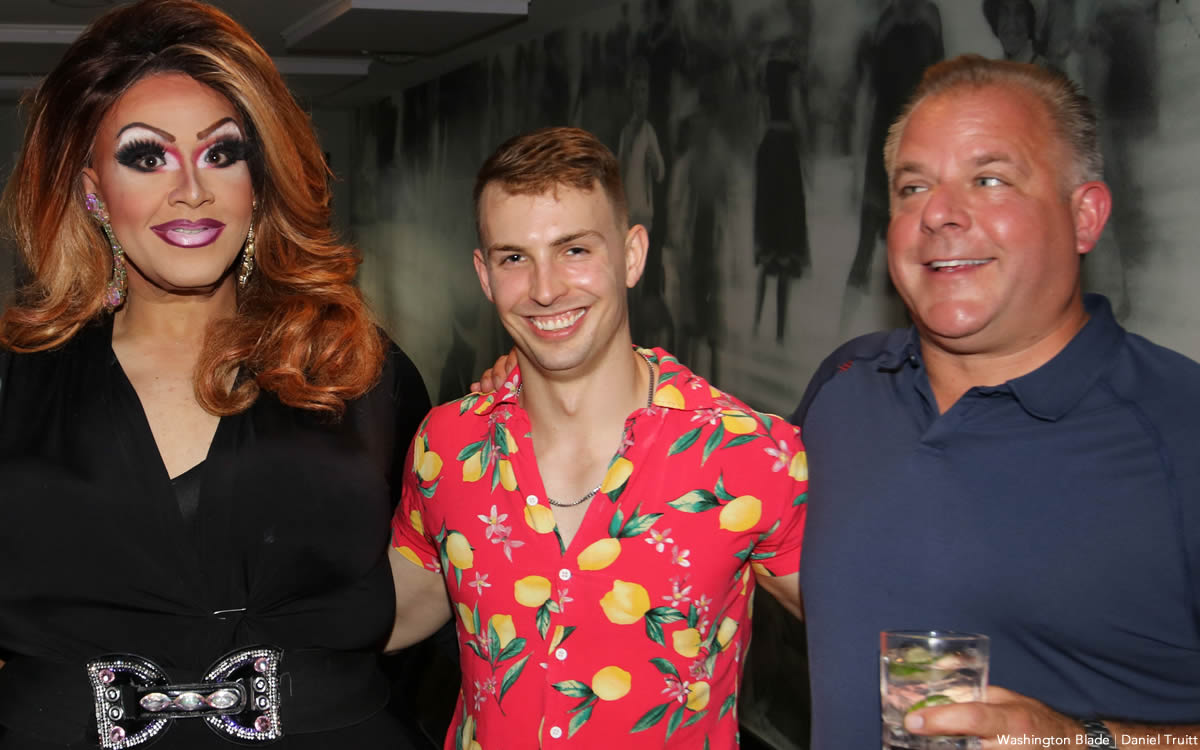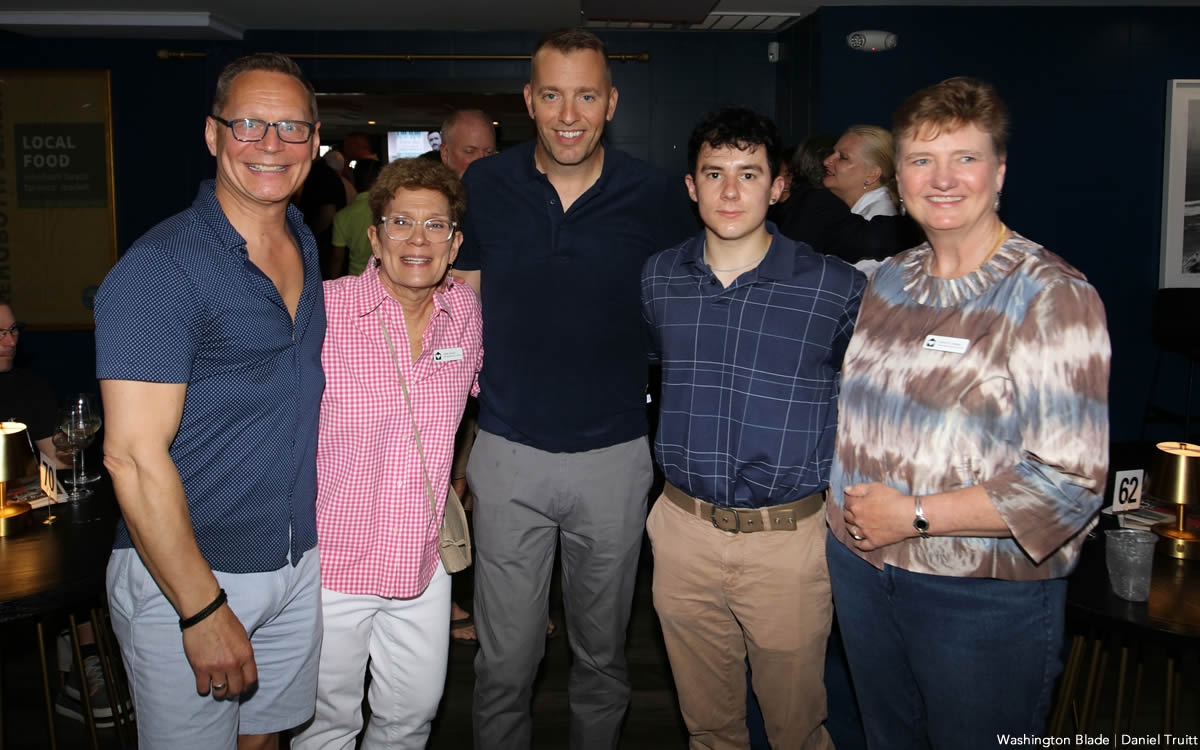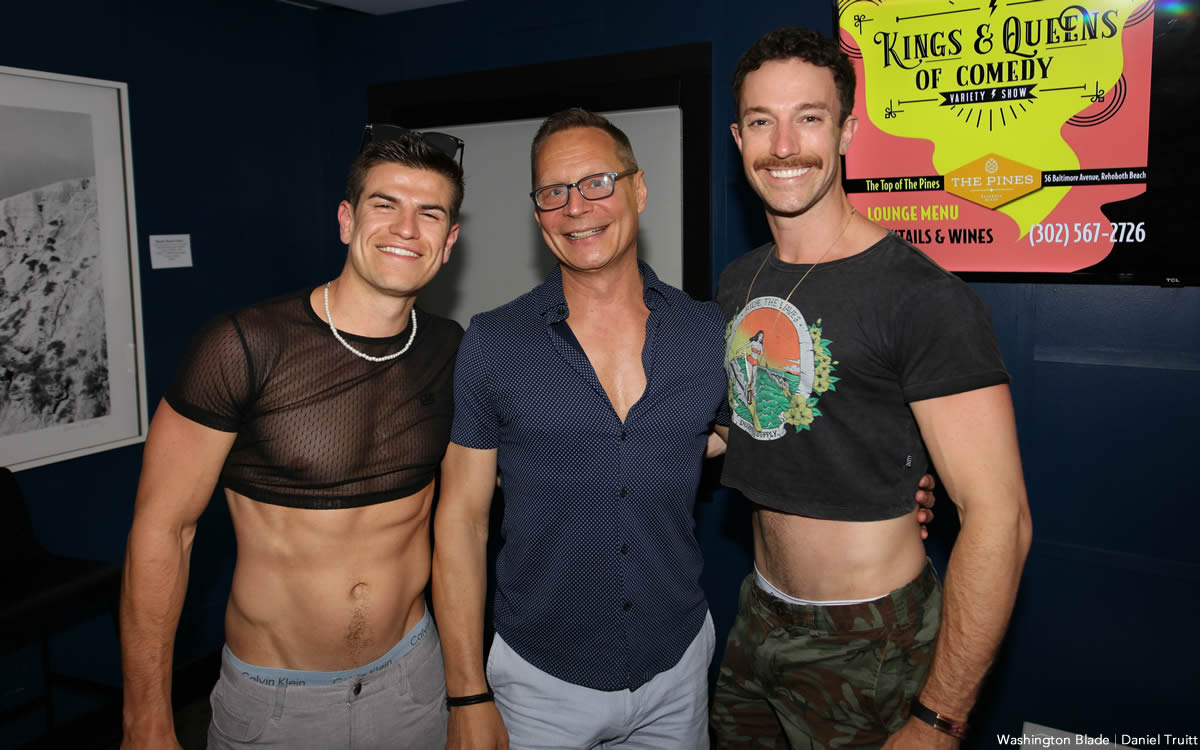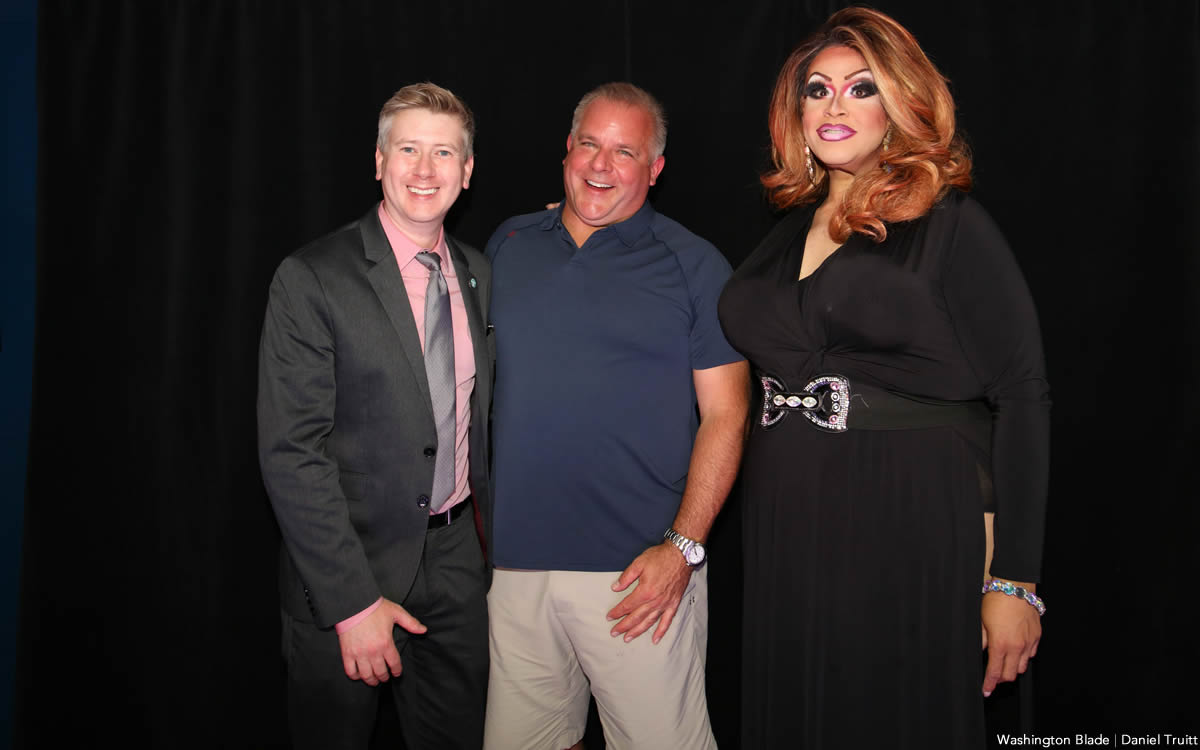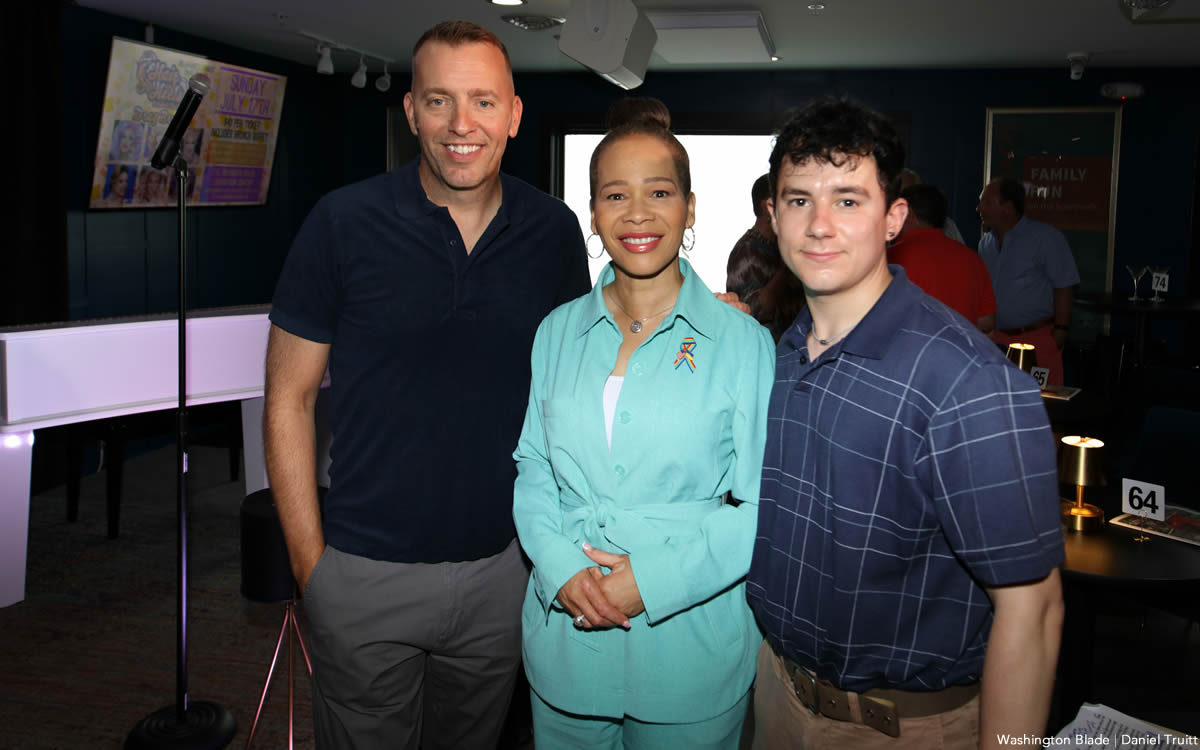 PHOTOS: Worthy Mentoring Pride Brunch
Carson Kressley serves as emcee for LGBTQ fundraiser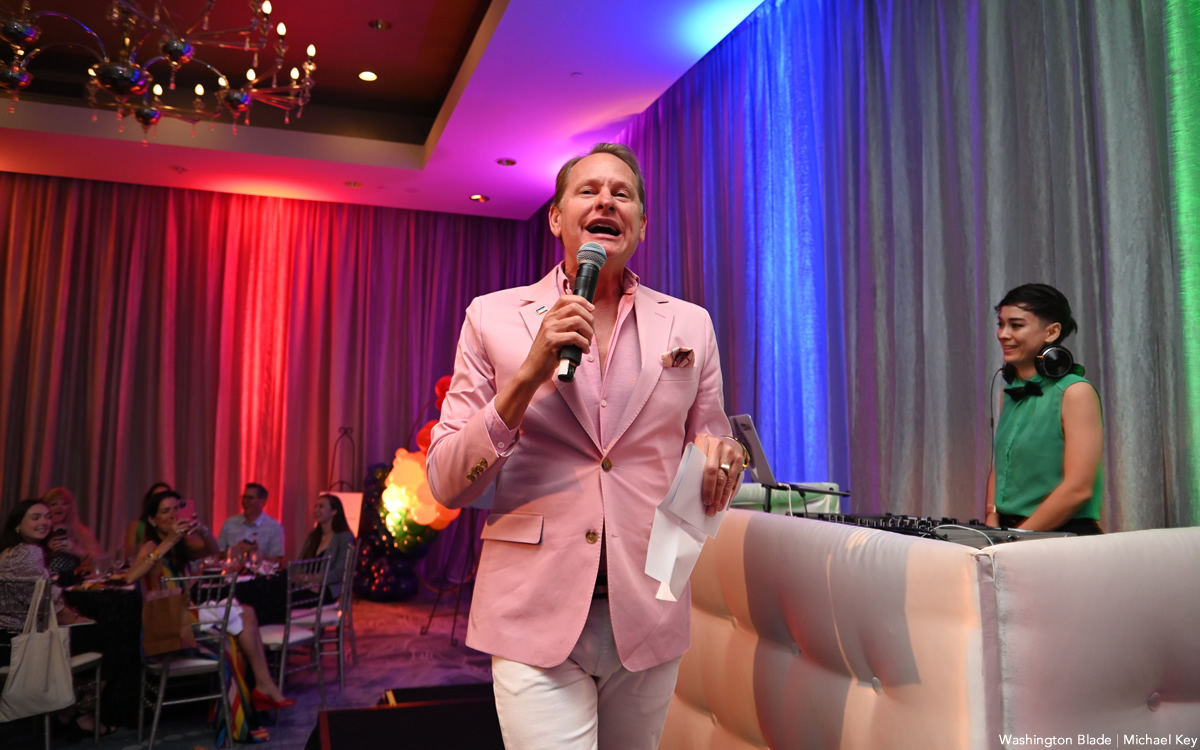 Carson Kressley of "Queer Eye for the Straight Guy" and "RuPaul's Drag Race" served as the emcee for the Worthy Mentoring Pride Brunch at the Four Seasons Washington Hotel on Sunday, May 22. Worthy Mentoring is a nonprofit that connects mentors and mentees in the LGBTQ+ community through a mobile iOS and Android App.
(Washington Blade photos by Michael Key)