Fmr. Vatican ambassador: Ukraine's Zelensky promotes LGBTQ ideology
Vigano alleges that Zelensky promulgates policies to embrace, including gender equality, abortion and the green economy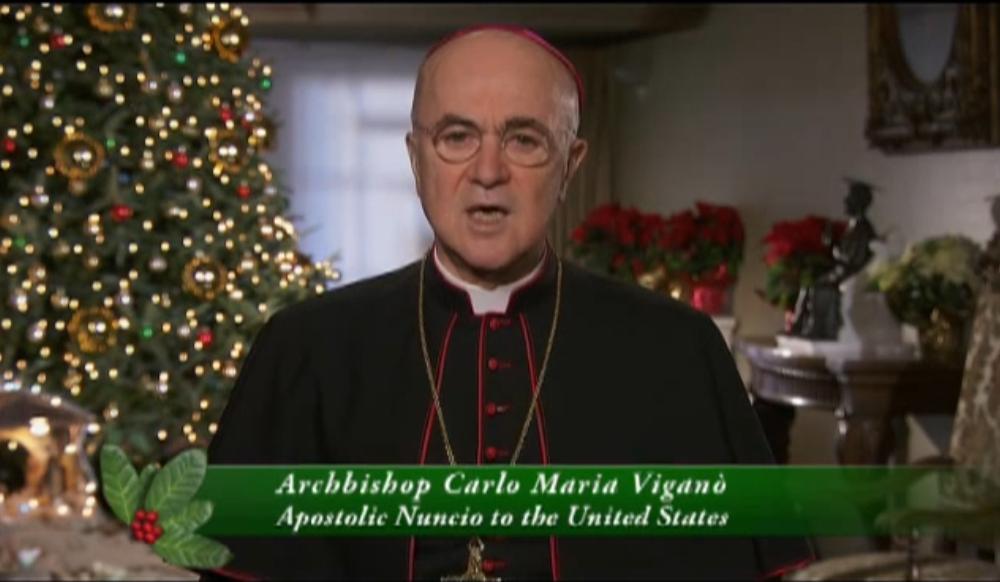 ROME – Italian Catholic-Archbishop Carlo Maria Vigano, the Vatican's former papal nuncio to the United States, in an over 10,000 word essay published Monday, accused Ukrainian President Volodymyr Zelensky of catering to a "reform" agenda and using his presidency to promote "LGBTQ ideology."
Vigano also took the Ukrainian leader to task alleging that Zelensky promulgates policies to embrace, including gender equality, abortion and the green economy. The prelate then categorized the acceptance of LGBTQ people as a leading cause for the invasion by Russia along with rhetoric echoing Russian President Vladimir Putin's justifications for attacking Ukraine.
The Archbishop writes that the Ukrainian President was a mediocre actor and comedian who rose to power as he blamed "deep state" forces in the United States, the European Union and NATO for triggering the current war and demonizing Russia.
Vigano claims that "Neo-Nazi movements engaged in military and paramilitary actions operate freely in Ukraine, often with the official support of public institutions." This echoing the lies of the Russian President who invoked World War II to justify Russia's invasion of Ukraine, saying in televised remarks last week that his offensive aimed to "denazify" the country — whose democratically elected president is Jewish, and lost relatives in the Holocaust, NPR reported.
"The purpose of this operation is to protect people who for eight years now have been facing humiliation and genocide perpetrated by the Kyiv regime," Russian President Putin said, according to an English translation from the Russian Mission in Geneva. "To this end, we will seek to demilitarize and denazify Ukraine, as well as bring to trial those who perpetrated numerous bloody crimes against civilians, including against citizens of the Russian Federation."
The Archbishop's essay mounting a defense of Russia's invasion followed Patriarch Kirill the head of the Russian Orthodox Church and an ally of Putin, who repeated a long-held contention that the West wants to enforce the practice of holding gay pride parades as a test of loyalty to its values, which include the acceptance of homosexuality. The Ukraine war, he said Sunday in his sermon, resulted from the eastern regions' refusal to acquiesce.
"If humanity accepts that sin is not a violation of God's law, if humanity accepts that sin is a variation of human behavior, then human civilization will end there," Kirill said on the pre-Lenten celebration known as Forgiveness Sunday.
Viganò's letter portrayed the Ukrainian leader as an E.U. puppet;
"The image of Zelenskyy is an artificial product, a mediatic fiction, an operation to manipulate consensus that was nonetheless able to create a political character in the Ukrainian collective imagination and who in reality, not in fiction, was able to seize power," the Archbishop wrote of the Ukrainian president.
Vigano was forced to resign after he arranged Pope Francis' controversial 2015 meeting with Kim Davis, the Rowan County Kentucky clerk who went to jail rather than comply with a court order to issue same-sex marriage licenses.
A New York Times story reported the backstory behind some of the later Vatican drama after the Pope was informed as to the true nature of Kim Davis and the meeting.
The newspaper's reporting suggests the rift between Francis and Archbishop Carlo Maria Viganò, who wrote a bombshell accusatory letter about Francis' knowledge of the abuse, could have been exacerbated by Viganò arranging a meeting between Francis and Davis during his 2015 trip to the United States.
The invitation "directly challenged Francis' inclusive message and prompted a controversy that nearly overshadowed the trip," the Times reported. An abuse survivor who had spoken to Francis at length told the newspaper that Francis told him Viganò nearly sabotaged the trip.
"I didn't know who that woman was, and he snuck her in to say hello to me — and of course they made a whole publicity out of it," Juan Carlos Cruz recalled Francis saying, according to the New York Times.
"And I was horrified and I fired that nuncio," Francis said, according to the Times article.
In July of 2020, Archbishop Viganò accused Pope Francis of heresy for promoting the "legitimization of homosexuality."
Newsweek magazine reported: "Vigano is well known for his anti-gay views and has previously called for the pope to resign. In a recent interview with Italian journalist and Vatican expert Marco Tosatti, Vigano insisted that Pope Francis, who he refers to using his given name of Jorge Bergoglio, is involved with a plot to "corrupt" the church by promoting homosexuality."
"For Bergoglio and his entourage sodomy is not a sin that cries out for vengeance in the presence of God, as the Catechism teaches," said Vigano. "Bergoglio's words on this topic – and even more the actions and words of those who surround him – unfortunately confirm that an operation of legitimization of homosexuality is currently underway."
"Let's not forget that the legitimization of homosexuality is part of the agenda of the New World Order – to which the Bergoglian church adheres openly and unconditionally," he later added. "Not only for its destabilizing value in the social body, but also because sodomy is the principal instrument with which the Enemy intends to destroy the Catholic priesthood, corrupting the souls of the Ministers of God."
Colombia's first leftist president takes office
Gustavo Petro has pledged to support LGBTQ, intersex rights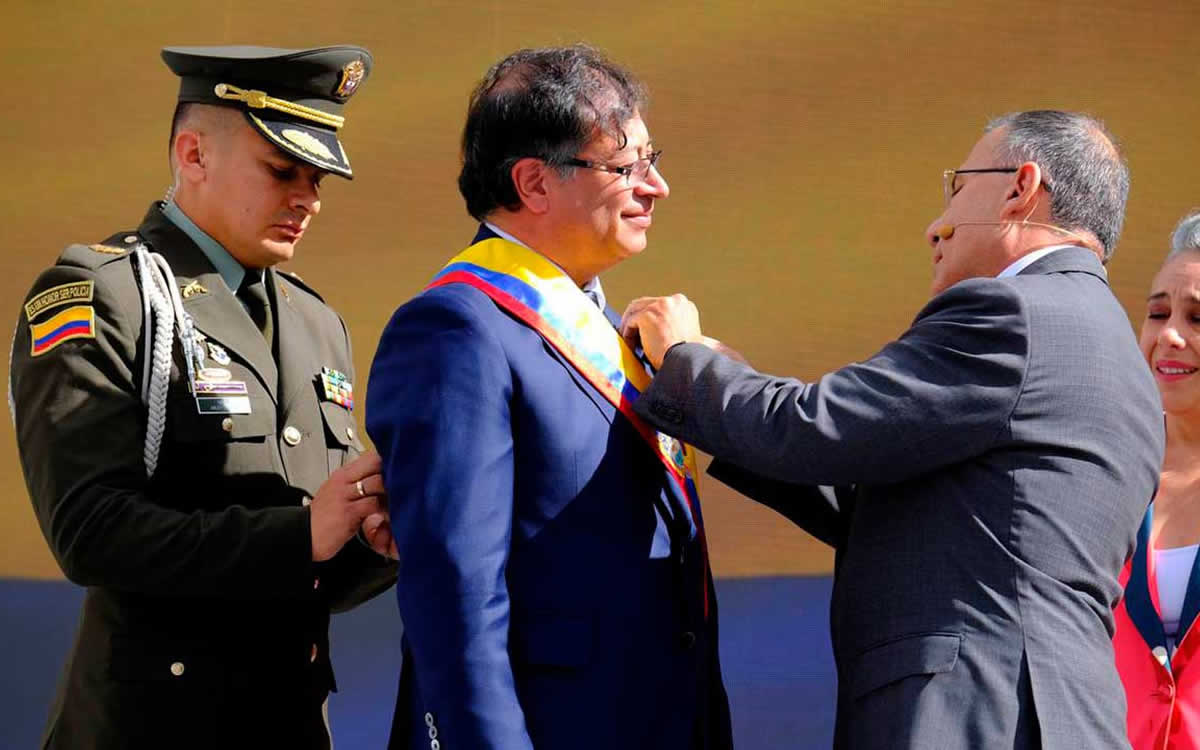 Former Bogotá Mayor Gustavo Petro on Sunday took office as Colombia's first leftist president.
The former Colombian senator who was once a member of the M-19 guerrilla movement that disbanded in the 1990s, in June defeated former Bucaramanga Mayor Rodolfo Hernández in the second round of the country's presidential election. Petro's running mate, Francia Márquez, on Sunday took office as Colombia's first female vice president of African descent.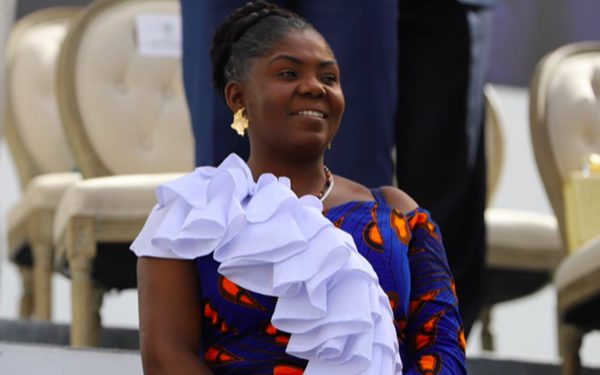 Petro before his inauguration named Néstor Osuna, an openly gay man, as the country's new justice minister.
"I am honored and thankful to President Gustavo Petro for the appointment as Colombia's justice minister," tweeted Osuna on Sunday. "I commit myself to working with your team to achieve the change for which so many of our compatriots yearn."
Me siento muy honrado y agradecido con el Presidente @petrogustavo por el nombramiento como @MinjusticiaCo. Asumo el compromiso de trabajar en su equipo para lograr el cambio que anhelan tantos millones de compatriotas.

— Néstor Osuna (@osunanestor) August 7, 2022
Petro in his inaugural speech did not specifically reference LGBTQ and intersex Colombians, but OrgulloLGBT.co, the Washington Blade's media partner in the country, published pictures that show LGBTQ and intersex people were among those who attended the inauguration.
#Historico Por primera vez vídeo Himno Oficial de la República de Colombia 🇨🇴 incluye escenas de activismo LGBTIQ 🏳️‍⚧️ 🏳️‍🌈

Imágenes quedaron en minuto 1:29 aproximadamente, fueron grabadas en #MarchaLGBTBogota https://t.co/1hux0BDRCk @MesaLGBT pic.twitter.com/ZSaUpQ06wT

— OrgulloLGBT® 🏳️‍🌈🏳️‍⚧️ (@OrgulloLGBT) August 8, 2022
Petro during the campaign pledged to fight violence and discrimination based on sexual orientation and gender identity and to implement policies "for the reaffirmation of gender and sexual orientation identities without barriers for all nonbinary and transgender people in Colombia." Márquez noted LGBTQ and intersex Colombians after she and Petro won the election.
Wilson Castañeda, director of Caribe Afirmativo, an LGBTQ and intersex rights group in northern Colombia, told the Blade after Petro and Márquez won the election that the campaign held "various meetings" with advocacy groups. Castañeda also noted that Petro, among other things, named Tatiana Piñeros, a transgender woman, to run Bogotá's social welfare and tourism office when he was mayor.
Castañeda and U.S. Agency for International Development Administrator Samantha Power are among those who attended Sunday's inauguration that took place in Bogotá's Bolívar Square.
"Full squares; happy faces; the flags of Colombia, Bogotá; rural, indigenous and LGBTI communities received the president and the vice president in an emotive and historic act that inaugurated the first popular and leftist Colombian government," tweeted Bogotá Mayor Claudia López on Sunday.
López is married to Angélica Lózano, a bisexual woman who in 2018 became the first LGBTQ and intersex person elected to the Colombian Senate.
Plazas llenas, caras felices, las banderas de Colombia, Bogotá, las comunidades campesinas, indígenas y lgbti, recibieron al Presidente y la Vicepresidenta en un acto emotivo e histórico para inaugurar el primer gobierno popular y de izquierda de Colombia!#ComienzaTuGobierno pic.twitter.com/qF6Ho5bGNp

— Claudia López Hernández (@ClaudiaLopez) August 8, 2022
Lozano in March won re-election in the country's national elections. Colombians also elected five openly LGBTQ and intersex people to the country's House of Representatives.
Tamara Argote in March became the first non-binary person elected to the Colombian Congress.
Landmark intersex rights law takes effect in Kenya
Activists praise Children Act 2022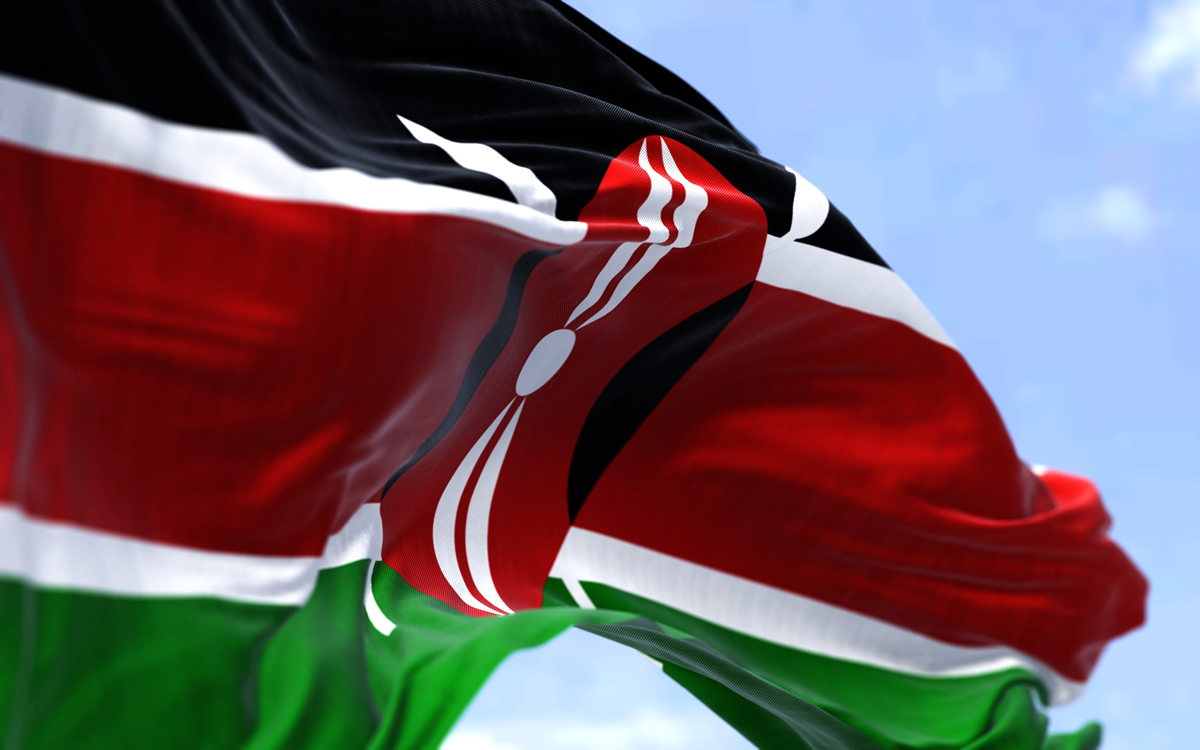 A new law that took effect late last month in Kenya has granted equal rights and recognition to intersex people
Intersex people are now recognized as Kenya's third gender with an 'I' gender marker in response to the Children Act 2022. Kenya is the first African country that has granted the intersex community this universal right.
The new law requires intersex children to be treated with dignity and have equal access to basic services like medical treatment and education, in addition to social protection services as a special need. It also requires the accomodation of intersex children in child protection centers and other facilities.
Courts are also required to consider the needs of intersex children who are on trial — including the calling of an expert witness — before they issue any ruling. The law further stipulates that anyone can be a foster parent without restrictions of gender, age or marital status.
It also protects intersex children from so-called sex normalization surgeries, and such procedures will only be done with a doctor's recommendation. Those who violate the law will face at least three years in jail and a fine of at least $5,000.
"This is a great and major milestone globally for Kenya. We are now way ahead and can teach our neighbors and the whole globe good practices," said Jedidah Wakonyo, a human rights lawyer and former chair of the Intersex Persons Society of Kenya.
The long journey for recognition started dramatically in 2006 when some human rights organizations petitioned courts about a detainee who had been accused of a violent robbery.
Authorities perceived the suspect was a man after police strip-searched him before he entered prison.
This followed numerous court battles by intersex people who demanded the right to recognition as another gender in their birth certificates.
Being denied birth certificates from the discriminatiory law that only recognized male and female genders further limited their access to national identity cards, passports and other crucial documents and government services.
The Births and Deaths Registration Act under the new law's Section 7 (3) "shall take measures to ensure correct documentation and registration of intersex children at birth."
Intersex people commonly have a combination of male and female gonads (ovaries or testicles) or ambiguous genitalia.
Wakonyo, who also chaired the Intersex Persons Implementation Coordination Committee and was named the International Court of Justice's 2020 jurist of the year, describes the law's enactment as a historic moment because of its comprehensive definition of an intersex person.
It defines an intersex child as "a child with a congenital condition in which the biological sex characteristics cannot be exclusively categorized in the common binary of female or male due to inherent and mixed anatomical, hormonal, gonadal or chromosomal patterns which could be apparent before, at birth, in childhood, puberty or adulthood."
Kenyan law considers anyone under 17 to be a child.
"Defining an intersex from a child's perspective while taking care of many aspects and not just the physical notion of being intersex is the best practice because in future they don't find themselves in the state of gender confusion between males and females like the current situation," stated Wakonyo.
This provision essentially protects intersex persons from being deprived of their constitutional rights of gender recognition under the country's Bill of Rights.
Veronica Mwangi, the deputy director at Kenya's National Commission on Human Rights, that helped secure the law's implementation, said it addresses issues for which the intersex community has been fighting for years.
"It is very progressive and we are glad about the gains because it provides for the existence of the intersex which all state actors have to accept. Full implementation is what we now need to focus on," she said.
The law took effect roughly five years after Kenya became the first African nation and the second country in the world after Australia to count intersex people in a Census. The 2019 survey showed 1,524 Kenyans were intersex.
Intersex rights groups had initially petitioned the courts for a total ban of surgeries on intersex children unless they were a medical emergency.
Wakonyo backs the provision for a doctor's approval on grounds that the surgeries will only be done "in the best interest of the intersex child, informed consent of the parents and the participation of the child depending on the age." Wakonyo and other activists say the relaxation of the requirements for adopting intersex children not only seeks to end the problem of neglect and abandonment but also the stigma that has left some to die by suicide.
The law safeguards adoptive parents' rights and parental responsibility and intersex children from child labor, online expuse and other forms of exploitation.
"Intersex children who are just like other children will no longer be killed at birth because of their gender ambiguity," said Wakonyo.
Despite the law's huge benefits for the intersex community, Wakonyo notes it is a "very significant foundation" for the group because gender-specific accommodations in social gatherings and facilities remain needed.
Another historic win for intersex Kenyans this year was the Kenyan National Commission on Human Rights' decision to hire an intersex commissioner.
"Dr. Dennis Wamalwa applied as an intersex (person), interviewed as an intersex (person), and the shortlist comprised male, female, and 'I' gender for intersex. He emerged (at the) top and his intersex friends and associates came to witness his swearing," stated Wakonyo, who also served as a Kenyan National Commission on Human Rights commissioner.
Montreal Pride organizers cancel parade
A lack of security personnel prompted last-minute decision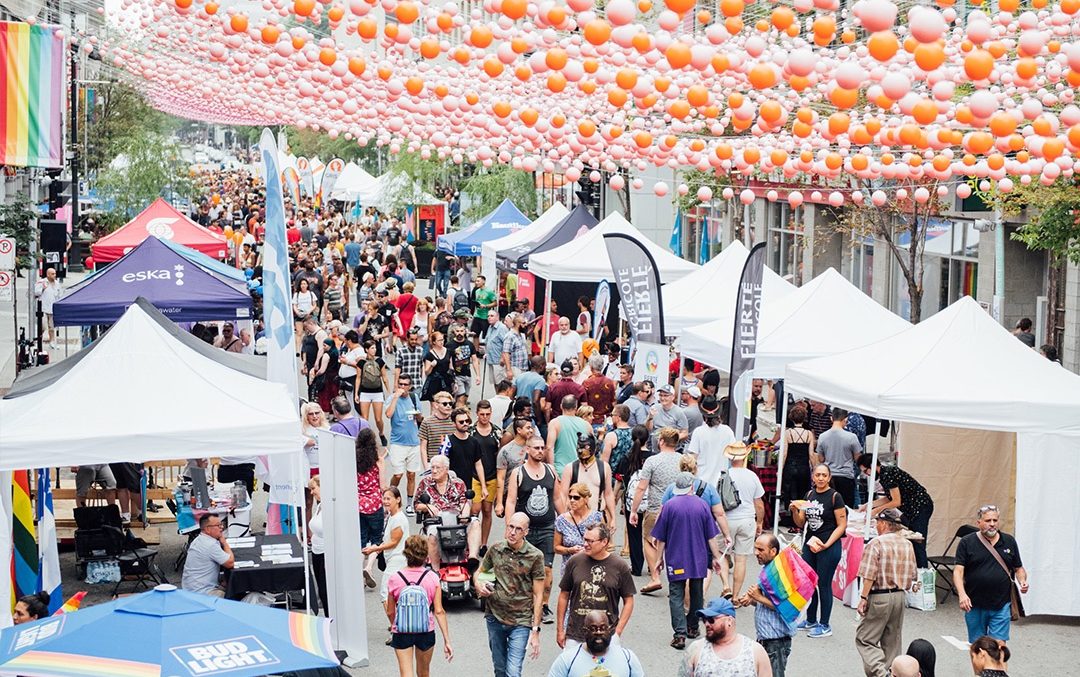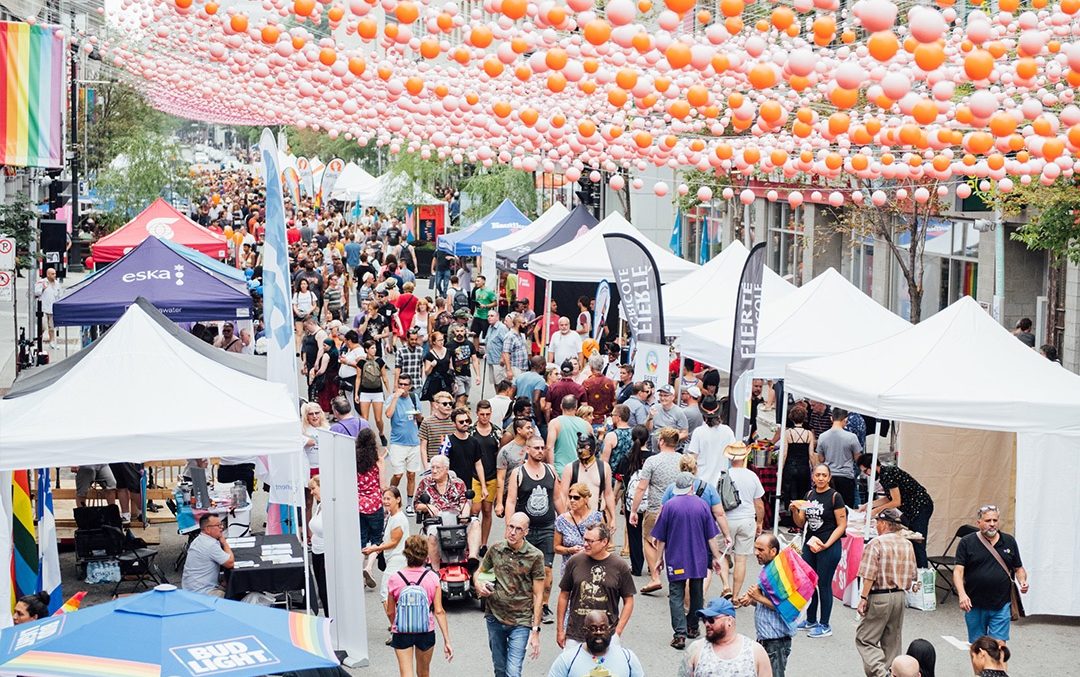 Citing a lack of adequate security personnel, the organizers of the Fierté Montréal Pride Parade abruptly cancelled Sunday's parade. The event organizers told the Canadian Broadcasting Corporation the decision was made in collaboration with Montréal police.
CBC reported that other Pride events taking place at the Esplanade du Parc olympique from 2 p.m. local time, including the closing show with Pabllo Vittar, will go on as as planned. Tens of thousands of people were expected to attend the parade.
𝐅𝐢𝐞𝐫𝐭é 𝐌𝐨𝐧𝐭𝐫é𝐚𝐥 𝐏𝐫𝐢𝐝𝐞 𝐏𝐚𝐫𝐚𝐝𝐞 𝐢𝐬 𝐂𝐚𝐧𝐜𝐞𝐥𝐥𝐞𝐝: A lack of sufficient personnel to ensure security along the route has forced the organizers to cancel the event in agreement with the SPVM. Come join us at the Esplanade of the Olympic Park as of 2 p.m.

— Fierté MTL Pride (@FierteMTLPride) August 7, 2022