Texas Attorney General attacks Austin school district's 'Pride Week' calls it illegal
Paxton further denigrated Texas LGBTQ+ community members and their allies labeling them "deceptive sexual propagandists and predators"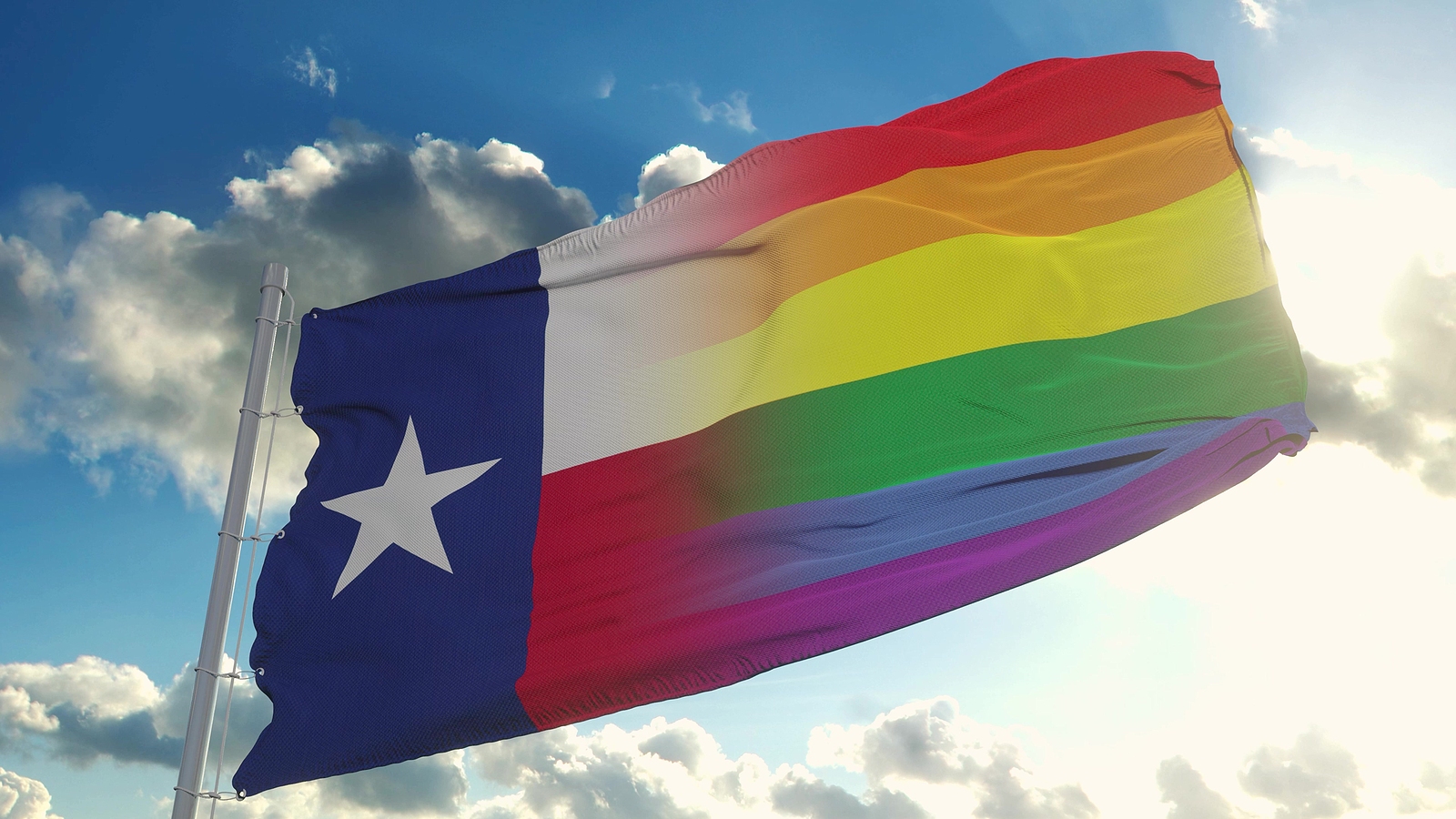 The Texas Republican Attorney General sent a letter to the Austin Independent School District, (ASISD), in the state's capital city on Tuesday informing the district's superintendent, Stephanie Elizalde, that ASISD's Pride Week was "breaking state law."
Texas Attorney General Ken Paxton wrote in his letter that by hosting pride week, the district "has, at best undertaken a week-long instructional effort in human sexuality without parental consent. Or, worse [the] district is cynically pushing a week-long indoctrination of [students] that not only fails to obtain parental consent, but subtly cuts parents out of the loop."
Paxton added [the Austin ISD's curriculum and lesson plans] "deal head-on with sexual orientation and gender identity—topics that unmistakably constitute 'human sexuality instruction' governed by state law."
Austin ISD posted to its website that it would be hosting Pride Week from March 21-March 25 as "a time to highlight the district's commitment to creating a safe, supportive and inclusive environment" to align "with the National LGBT Health Awareness Week."
Paxton sent out a tweet in respect to his letter saying:" Today, I sent a letter to @AustinISD for their curriculum and lesson plans that constitute "human sexuality instruction" governed by state law. The Texas Legislature has made it clear that when it comes to sex education, parents—not school districts—are in charge."
Today, I sent a letter to @AustinISD for their curriculum and lesson plans that constitute "human sexuality instruction" governed by state law.

The Texas Legislature has made it clear that when it comes to sex education, parents—not school districts—are in charge. pic.twitter.com/pVZ4Sj8GMF

— Texas Attorney General (@TXAG) March 22, 2022
ASISD superintendent, Stephanie Elizalde, tweeted back: "I want all our LGBTQIA+ students to know that we are proud of them and that we will protect them against political attacks."
The district's spokesman Jason Stanford told The Washington Post the celebration will continue as planned. "We're going to react to this by doubling down on making sure our kids feel safe and celebrating Pride," Stanford said.
I want all our LGBTQIA+ students to know that we are proud of them and that we will protect them against political attacks. https://t.co/fNGiaoNM3q

— Dr. Stephanie S. Elizalde (@AustinISDsupt) March 23, 2022
The letter to the ASISD is the latest in Paxton's attacks on the LGBTQ+ community. In February Texas Republican Gov. Greg Abbott ordered state agencies Tuesday to investigate reports of gender-affirming care on minors, following an official opinion from Paxton that called the treatment a form of "child abuse" under Texas law.
Last week, Paxton intentionally misgendered U.S. Assistant Health Secretary Rachel Levine, causing Twitter to flag the tweet as "hateful conduct," although Twitter left the tweet up with a cautionary note.
In a follow-up tweet regarding the ASISD letter, Paxton further denigrated Texas LGBTQ+ community members and their allies labeling them " deceptive sexual propagandists and predators:"
"Liberal school districts are aggressively pushing LGBTQ+ views on Texas Kids! All behind parents' backs! This is immoral and illegal. I will work with and for parents to hold deceptive sexual propagandists and predators accountable."
Liberal school districts are aggressively pushing LGBTQ+ views on Texas Kids! All behind parents' backs! This is immoral and illegal.

I will work with and for parents to hold deceptive sexual propagandists and predators accountable. See my letter to @AustinISD ⬇️ https://t.co/WswUrVw0XT

— Attorney General Ken Paxton (@KenPaxtonTX) March 23, 2022
Right-wing protesters target Dallas drag event
Oak Lawn gay bar hosted 'family-friendly' show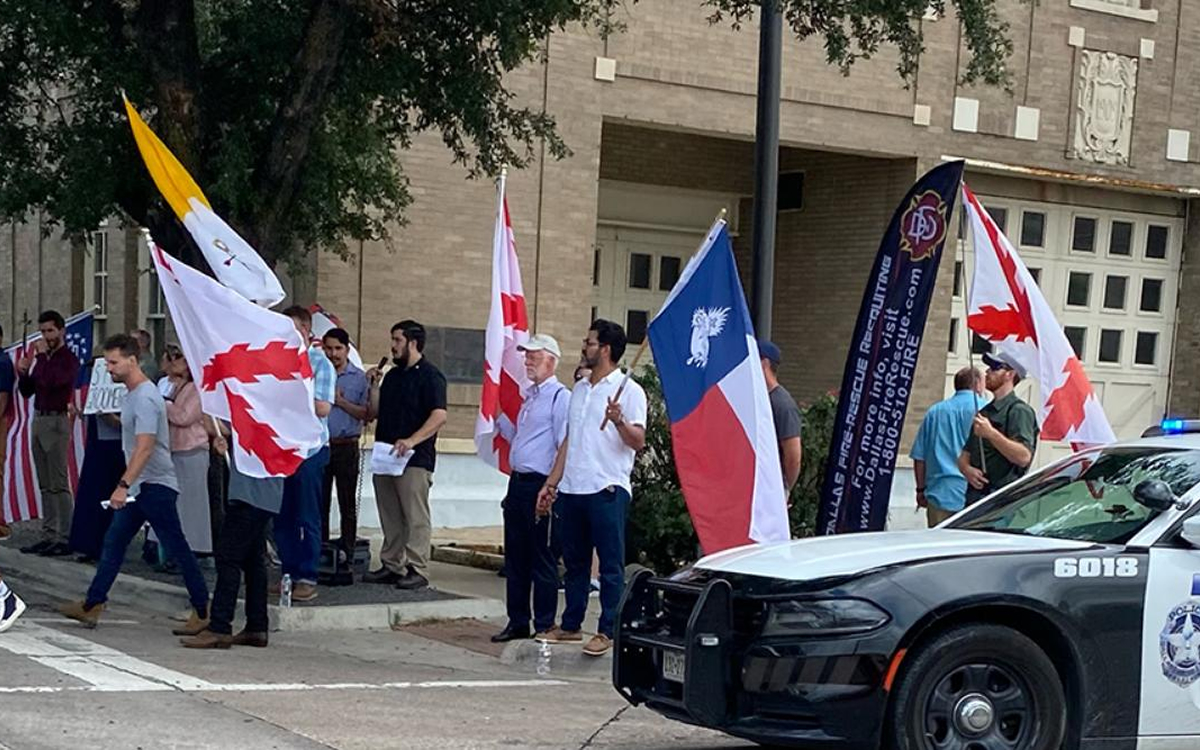 The "Drag the Kids to Pride" drag show to kick off Pride month in Dallas found itself to be a flashpoint between anti-LGBTQ right-wing protesters, attendees of the event and police at a popular gay bar and safe space in the city's Oak Lawn neighborhood.
The organizers of the drag event billed it as a "family-friendly" drag queen story hour event at Mr. Misster, located at the corner of Cedar Springs Road and Reagan Street, but according to both the Dallas Voice, the local LGBTQ media outlet, and WFAA 8, protesters also showed up outside the event, some carrying signs that read "Stop grooming the kids" and "Stop exploiting kids" and similar variations.
According to WFAA, during the event, drag performers danced and walked down the aisle in the center of the room. At times, the dancers would take dollar bills from some of the children. Kids also walked with the dancers down the aisle during the event.
Cannon Brown, a Dallas LGBTQ activist and founding former head of the Dallas Stonewall Young Democrats, took to Facebook posting pictures of the protestors captioning the post with "Christofascists on Cedar Springs in front of Mr Misster. Get down here."
Photos posted by the Dallas Voice journalist Tammye Nash, using photos by Chad Mantooth, show one protester carrying a sign declaring "confuse a child, abuse a child," and another had a sign shouting "stop groomers." Yet another demands, "Stop exploiting our kids." And, in what is apparently a swipe at the rainbow power of Pride month, one woman wore a black T-shirt with a block of rainbow colors saying "rainbow revival."

One woman who was protesting, Dasy, who didn't want to give her last name, told WFAA that she first saw the poster for the event near where she lives. She was at the bar after the event with a "Stop grooming the kids" poster.
"I live in this community," Dasy said. "I have for several years. I don't believe that I should be seeing signs advertising for children to be dancing on stage with men in thongs and in inappropriate clothing and makeup. I do not in any way condone the behavior that these people are engaging in, but what drags me out here is its kids now."
A media statement the venue released after the event noted:
"We host our Champagne Drag Brunch every Saturday at 2 p.m. for guests that are 21+ but we have partnered with some of our major community partners to host a special Pride Drag Brunch for all guests, including guests that couldn't normally attend our regular show because of the drinking age restriction, to raise money for a local LGBTQ+ youth organization.
We are more than happy to open our doors to celebrate Pride in a family friendly, safe environment, separate from our normal operations of 2 p.m. – 2 a.m. on Saturdays because we believe that everyone should have a space to be able to celebrate who they are.
Mr. Misster is a place where everyone is welcome to feel accepted, safe and included. We had a group of protestors outside yelling homophobic threats, transphobic remarks and vile accusations at these children and parents.
It is so sad to see that in 2022, there are people that still want to protests others celebrating who they are, but our staff and wonderful officers helped keep us safe and kept the protestors at bay."
In a statement provided by the anti-LGBTQ group Protect Texas Kids tried to claim that Dallas police officers had "removed" the children from the drag show, which WFAA reported as untruthful, a fact verified by the Dallas Police Department.
A spokesperson for the police department told media outlets that its officers showed up to "assist with crowd control" and help the crowd "disperse in a safe manner."
"We decided to organize this protest when we saw advertising for the event a few weeks ago — we researched the bar and quickly found out that it's a gay bar, and we were also pretty concerned when we saw the signage on the bar's website that says 'it's not gonna lick itself.' We just launched our organization and this was our first event.
The mission was to raise awareness that an event like this, a drag show for children, was happening right in Dallas. We also hoped that if we raised awareness, the event might be canceled or modified so that children couldn't be present.
We were very happy with how the event went overall. The police were able to come in and remove all of the children and their families from inside of the bar. There were a lot of people in attendance who didn't have kids, so those people were able to stay and the event continued."
According to WFAA, Mr. Misster also said the bar had received several hundred threatening emails, nasty Google reviews and aggressive threatening phone calls from protestors.
Republican lawmaker claims Texas school gunman was transgender
Massacre victims were inside single classroom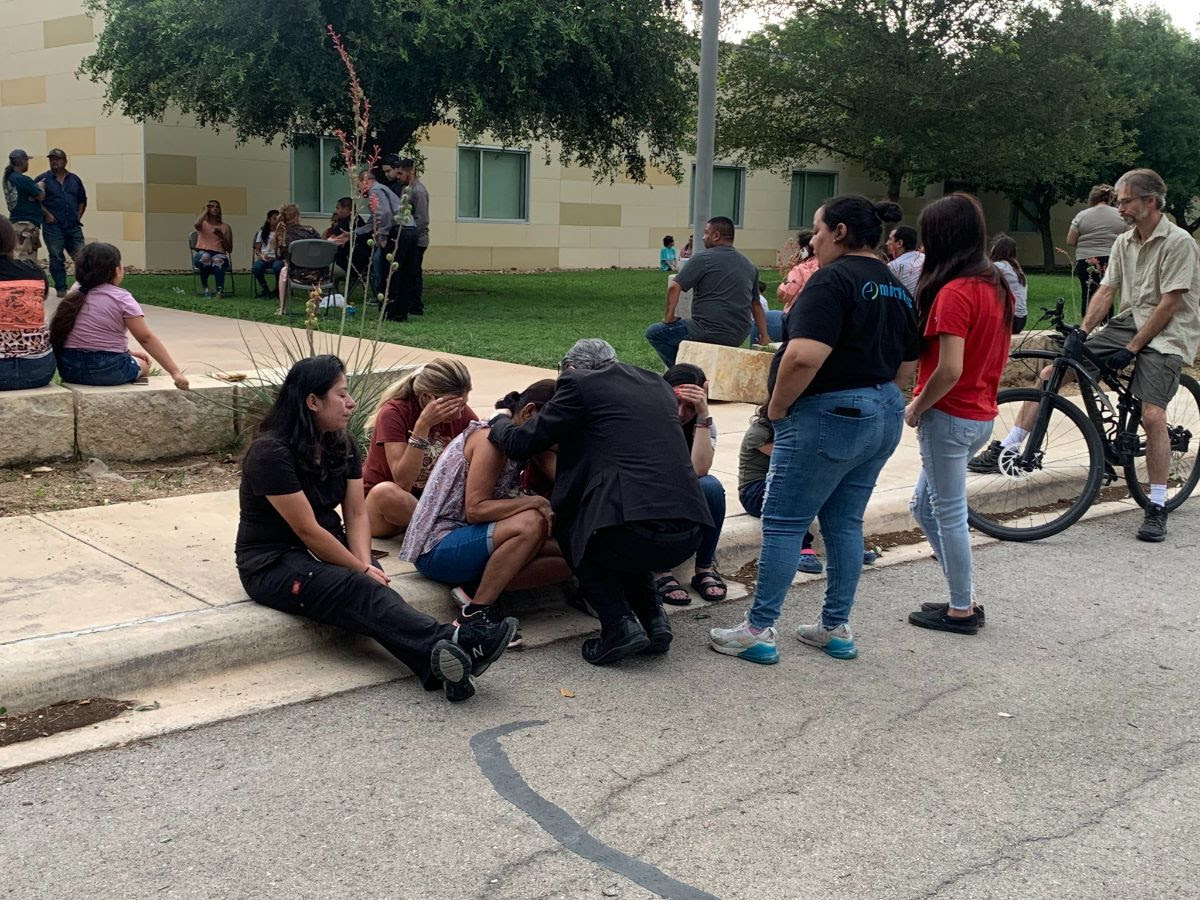 A spokesperson for the Texas Department of Public Safety confirmed that all of the 19 children and two adults were killed in single classroom at the Robb Elementary School in Uvalde, Texas, Tuesday.
According to officials, 18-year-old Salvador Rolando Ramos, wearing body armor had barricaded himself inside a fourth-grade classroom, where all the fatalities and injuries occurred. Ramos, who attended the nearby high school, was killed on scene by a member of a federal U.S. Border Patrol tactical unit who had responded alongside local law enforcement.
Several other children were injured in the attack, including a 10-year-old who remained in critical condition in a Texas hospital. Law enforcement officials told reporters Ramos shot his grandmother before heading to the school with two military-style rifles he bought on his 18th birthday which was within the last two weeks.
Law enforcement has only released some of the victim's identities and according to the Austin Statesman newspaper's political reporter Niki Griswold, parents were gathered late into the night to give DNA samples to find out whether or not their children were among the dead. Griswold also tweeted, "The agonized screams of family members are audible from the parking lot," as she also noted "A family has erupted into sobs outside the civic center."
The agonized screams of family members are audible from the parking lot

— Niki Griswold (@nikigriswold) May 25, 2022
As Texas and the nation reeled in shock over yet another deadly mass shooting, Arizona Republican Congressman Paul Gosar, who espouses radical right view points and former President Trump's MAGA philosophy, took to Twitter and spread a false and transphobic claim that the suspected shooter was a "transsexual leftist illegal alien."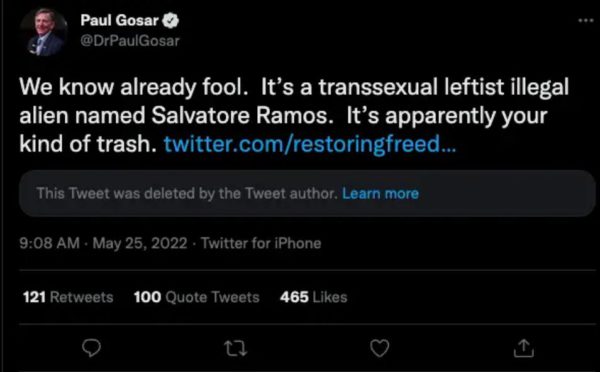 As of Tuesday evening, Gosar had not commented on his tweet, which was deleted about two hours after being published.
Gosar is an anti-immigration, anti-vaxxer, radical right hardliner who routinely cozies up to white nationalists. He was apparently promoting a false claim circulating on right-wing networks. Users shared images of a transgender person unrelated to the attack claiming they were the shooter.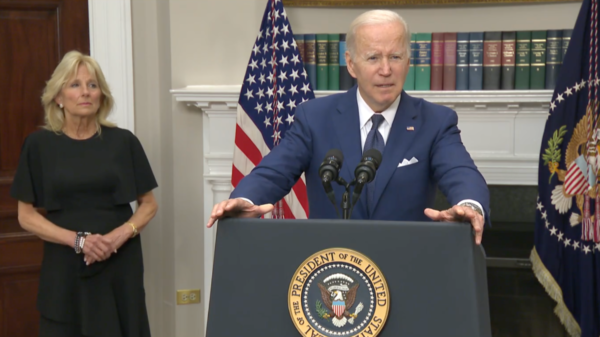 In Washington last night, President Biden, speaking to the nation said;
"Why are we willing to live with this carnage?" he asked. "Why do we keep letting this happen? Where in God's name is our backbone to have the courage to deal with it and stand up to the [gun] lobbies?
Speaking from personal experience, as a father who has lost two children, Biden added: "To lose a child is like having a piece of your soul ripped away. There's a hollowness in your chest, and you feel like you're being sucked into it and never going to be able to get out. It's suffocating. And it's never quite the same."
Global reaction included sympathy from Ukraine's leadership.
Ukrainian President Volodymyr Zelenskyy expressed condolences to the community of Uvalde where the 21 people — including the 19 students — were murdered in one of the deadliest school shootings in U.S. history.
"Deeply saddened by the news of the murder of innocent children in Texas," Zelenskyy wrote. "Sincere condolences to the families of the victims, the people of the U.S. and @POTUS over this tragedy. The people of Ukraine share the pain of the relatives and friends of the victims and all Americans."
Deeply saddened by the news of the murder of innocent children in Texas. Sincere condolences to the families of the victims, the people of the US and @POTUS over this tragedy. The people of Ukraine share the pain of the relatives and friends of the victims and all Americans.

— Володимир Зеленський (@ZelenskyyUa) May 25, 2022
NPR reported Wednesday that Zelenskyy also referenced the shooting while speaking by video link at a conference on the sidelines of the World Economic Forum in Davos, Switzerland, in which he drew a direct parallel between the shooting and the war in Ukraine.
"I feel it is my personal tragedy when children are killed in Texas, and now in my country Russian military is killing our children," he said.
Texas to resume abuse investigations into families with trans children
"To be clear the Supreme Court has not directed Commissioner Masters & DFPS to continue investigating parents of trans youth for child abuse"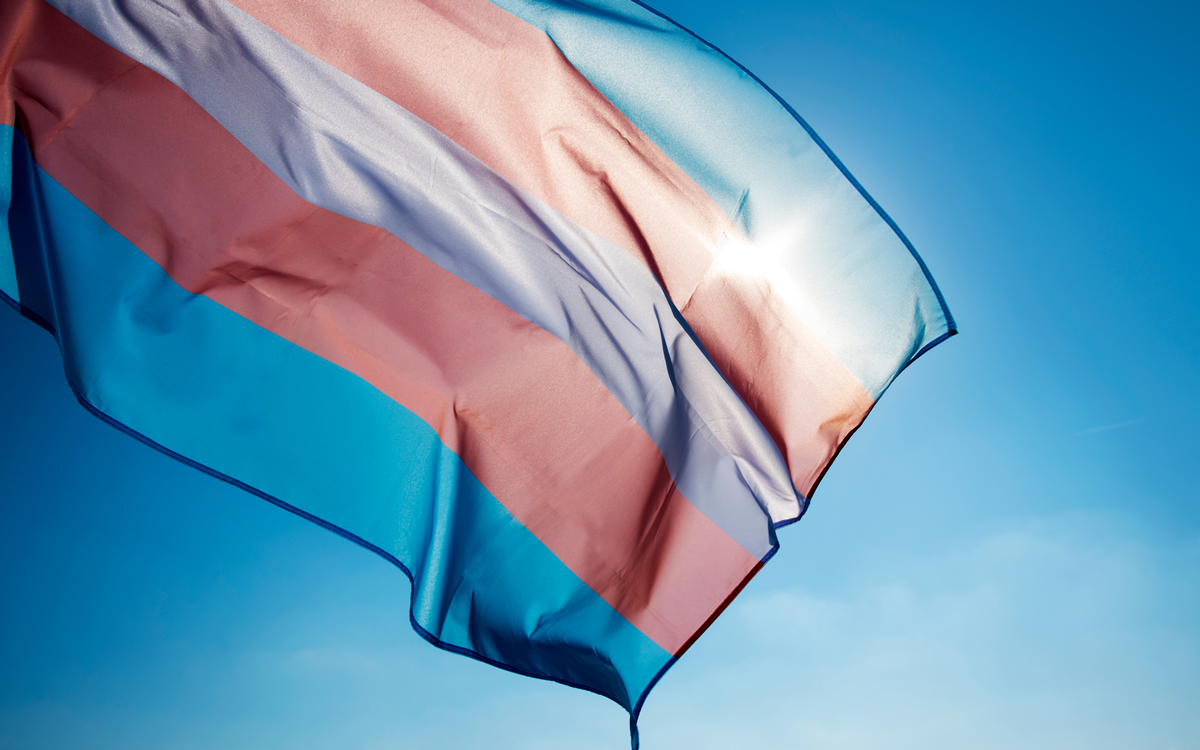 In a statement issued Thursday, the Texas Department of Family and Protective Services (DFPS) agency announced that it will resume abuse investigations into families with transgender kids.
"DFPS treats all reports of abuse, neglect, and exploitation seriously and will continue to investigate each to the full extent of the law," the statement read.
The Dallas Morning News reported that the DFPS statement, while not addressing the investigations into medical treatments for trans youth, indirectly indicated that these probes will now continue.
Current state law does not explicitly define gender affirming medical treatments, such as puberty blockers and hormone therapy as child abuse. A DFPS spokesman did not comment when asked if the agency plans to continue investigating such treatments as child abuse, the Dallas Morning News noted.
The Texas Supreme Court ruled last week that DFPS can continue to investigate families in the state who provide medically necessary care for their Trans children, excluding the parties in the litigation that brought the matter forward in a lawsuit filed in March.
In its decision, the court emphasized that neither Attorney General Paxton nor Governor Abbott has the power or authority to direct DFPS to investigate the provision of medically necessary lifesaving health care for transgender youth as child abuse. But the court limited the order blocking all investigations to the specific plaintiffs who filed suit.
Trans activist Landon Richie who has been deeply involved in the efforts to mitigate the anti-trans actions by Texas lawmakers and has led protests against the transphobic actions by Texas Governor Greg Abbott and Attorney General Ken Paxton told the Blade:
"To be clear, the Texas Supreme Court has not directed Commissioner Masters and DFPS to continue investigating parents of trans youth for child abuse. While the decision means now only the named plaintiffs in the lawsuit have protection, it reiterates that Attorney General Paxton's opinion and Governor Abbott's letter are not binding and not enforceable, meaning DFPS's actions moving forward are at the discretion of Commissioner Masters only and not the state leadership's directives. The Texas Supreme Court allowing for the district court to provide a temporary injunction is a good sign for people's protection.
It bears reminding families in Texas and around the country that today's decision (and yesterday's regarding gender-affirming care at UT Southwestern and Texas Children's) reaffirms what we already know: opinions are only opinions and the people in power cannot abuse that power to abuse trans people. We know decisions can change at a moment's notice and that this fight will take years, but to our families and communities under attack, please remain strong and take a moment to breathe. We're in this together. "
An employee of DFPS who was a litigant in the lawsuit is represented by the ACLU of Texas.
Brian Klosterboer, an attorney with the ACLU of Texas who is on the team representing that unnamed employee, said the state's decision to reopen the cases is unfortunate and unlawful. He said his team believes that the high court's decision removes any responsibility for Texans to report trans youth getting treatments, the Dallas Morning News reported.
"We are going to be closely monitoring what the agency does. We would encourage families that have any reason to believe that they have an investigation to seek legal help," Klosterboer said.
"Abbott's letter and Paxton's opinion did not change Texas law," he added. "Gender affirming health care is still legal in all 50 states."