Zimbabwe decriminalizes HIV transmission
UNAIDS applauded move in spite of NGO questions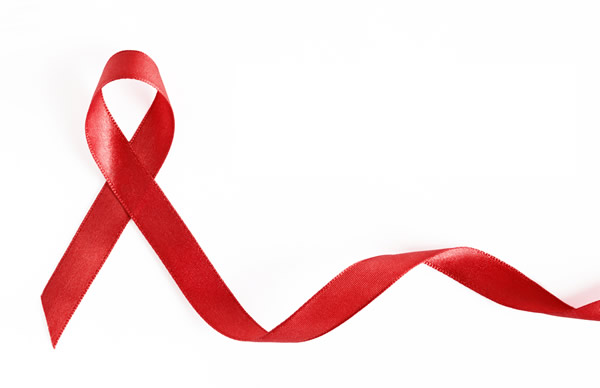 A Zimbabwe civil society organization has questioned lawmakers' decision earlier this month to decriminalize the transmission of HIV.
Liam Takura Kanheng of Zimbabwe Human Rights Monitors Platform, which is based in the country's capital of Harare, said parliamentarians were not supposed to repeal Section 79 of the Criminal Law Code, but rather amend it.
"Repealing the law that criminalizes the transmission of HIV stands to be problematic because it's transmission through what? There is transmission through birth, there is deliberate transmission through sexual intercourse and sharing of sharp objects such as needles and syringes, but I feel deliberate transmission should be the one that should be criminalized and I think the law needed to be amended or revised instead of being repealed because there are many people that have done deliberate transmission of HIV because there are people who do not go for voluntary HIV counseling and testing or how partners in heterosexual or homosexual relationships don't disclose their HIV statuses to their partners and have unprotected sex with those partners," Kanheng told the Washington Blade. "So, I think it was a matter of reviews and amendments than repealing."
"When it comes to the LGBTQIA+ community I just think it makes it hard for everyone and protects no one as well, so I think it should have been better off amended than repealed," added Kanheng. "However, when it comes to the issue of transmission the LGBTQIA+ community is not really fingered as the main catalyst of HIV prevalence but heterosexuals, because being LGBTQIA+ is seen as socially immoral on cultural grounds because it's seen as taboo and an abomination and therefore the status quo under such a law does not change for the LGBTQIA+ community. If we are really going to transform the lives of the LGBTQIA+ community when it comes to their rights to sexuality and self-determination there is more that needs to be done on a macro scale than this piece of legislation."
UNAIDS, however, congratulated Zimbabwe's Parliament for repealing Section 79 and also stated the southern African country had made great progress in the response to HIV over the past decade.
"Public health goals are not served by denying people their individual rights and I commend Zimbabwe for taking this hugely important step," said UNAIDS Executive Director Winnie Byanyima in a March 18 press release. "This decision strengthens the HIV response in Zimbabwe by reducing the stigma and discrimination that too often prevents vulnerable groups of people from receiving HIV prevention, care and treatment services."
UNAIDS notes Zimbabwe in 2019 completed a legal environment assessment, which identified the criminalization of HIV transmission as a barrier to health care and a driver of stigma and discrimination for people living with HIV and other key populations. Since then, the U.N. Development Program has worked with key populations and other stakeholders, convening meetings with parliamentarians and other partners to advance the recommendations of the legal environment assessment.
Zimbabwe was the first African country to enact an HIV-specific criminal law, including it in the Sexual Offences Act of 2001.
The law, which women's rights groups supported as a way to address violence against women, made criminalized anyone diagnosed with HIV who "intentionally does anything or permits the doing of anything" which they know "will infect another person with HIV."
It is estimated that 1.2 million of the 1.3 million people living with HIV in Zimbabwe are now on life-saving medicines. AIDS-related deaths have decreased by 63 percent since 2010, with new HIV infections down by 66 percent over the same period.
More than 130 countries around the world still criminalize HIV non-disclosure, exposure and transmission through either specific or general legislation.
Daniel Itai is the Washington Blade's Africa Correspondent.
Kenyan LGBTQ rights groups honor transgender refugees, asylum seekers
Event coincided with the Transgender Day of Remembrance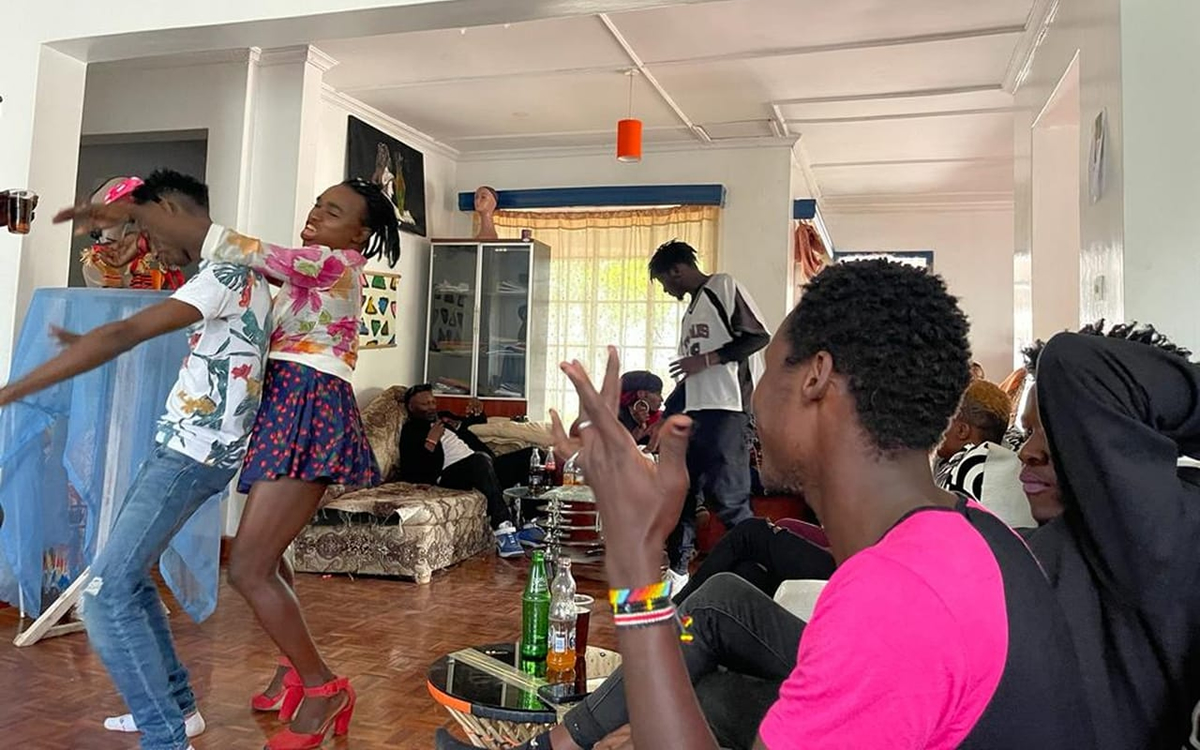 Two LGBTQ rights groups in Kenya this month used the Transgender Awareness Week and the Transgender Day of Remembrance to honor transgender refugees and asylum seekers in the country.
The Refugee Trans Initiative and Entrepreneur Empowerment and Advocacy Health on Nov. 20 hosted an event in Nairobi, the Kenyan capital. It did not take place in the Kakuma refugee camp; but former residents who now live in Nairobi, Kisumu and Mombasa attended. 
"The event was to celebrate Trans Awareness Week for trans refugees and asylum seekers and we invited other individuals who are part of the 2SLGBTQIA+ refugee community," Entrepreneur Empowerment and Advocacy Health Director Vanilla Hussein. "We had time to reflect on the memory of our friends we have lost and most recently Francis, who was murdered in Uganda."
Hussein said the conditions in Kakuma made it unsafe for the group to hold an event in the refugee camp.
Two gay men in March 2021 suffered second-degree burns during an attack on Block 13 in Kakuma, which the U.N. Refugee Agency created specifically for LGBTQ and intersex refugees. One of them died a few weeks later at a Nairobi hospital.
A report the Organization for Refuge, Asylum and Migration and Rainbow Railroad released in May 2021 indicates nearly all of the LGBTQ and intersex people who live in Kakuma have experienced discrimination and violence because of their sexual orientation and/or gender identity. UNHCR in a statement after the March 15, 2021, attack noted Kenya "remains the only country in the region to provide asylum to those fleeing persecution based on sexual orientation, gender identity or expression," even though consensual same-sex sexual relations remain criminalized.
"Trans refugees continue to live in appalling conditions due to poor welfare, lack of access to jobs, affordable healthcare and opportunities in Kenya," said Hussein. "Currently, some trans refugees and gender non-conforming refugees lack proper documentation."
Hussein further noted NGOs "are not funded by the donors adequately because of bureaucratic hurdles and requirements to access funding such as bank statements, which have made it hard to get access to funds that can provide food, shelter, and relief emergency assistance."
"To sum up, Kenya remains a threat to the 2SLGBTQIA+ community due to transphobia and homophobia," said Hussein.
Alvin Mwangi, a reproductive rights activist, stressed trans people simply want basic human rights.
"Basic human rights are not special rights, the right to get and keep a job based on merit is not a special right, the right to be served food in a restaurant is not a special right, the right to have a roof over one's head is not a special right, the right to walk down a street and not be attacked because of who you are and whom you love is not a special right," said Mwangi.
"The government of Kenya should ensure its laws and systems protect transgender persons just like any other citizen of Kenya against all forms of violence and discrimination," added Mwangi. "The government of Kenya should commit to end all forms of violence and discrimination against transgender persons, by publicly condemning any major instances of homophobic and transphobic violence that occur in the counties and in the country in general."
Mwangi also stressed trans people are "beautiful" and "deserve love."
"We all have the right to live with dignity and respect," said Mwangi. "As we just marked and celebrated the Transgender Day of Remembrance, which memorializes victims of transphobic violence, and as we continue to celebrate Transgender Awareness month until the end of November, we remember those in the transgender community who have lost their lives due to violence brought by hate and ignorance and we honor, celebrate, and advocate for the respect of the rights of transgender and gender diverse communities."
"All transgender persons have a right to equality and freedom from discrimination of all forms. All transgender persons require equal protection against any form of violence," added Mwangi. "The right to equality includes the full and equal enjoyment of all human rights and fundamental freedoms."
Daniel Itai is the Washington Blade's Africa Correspondent.
Uganda lawmaker: International agreement has 'hidden clauses' to promote homosexuality
Deputy Parliament Speaker Thomas Tayebwa made comment at Mozambique conference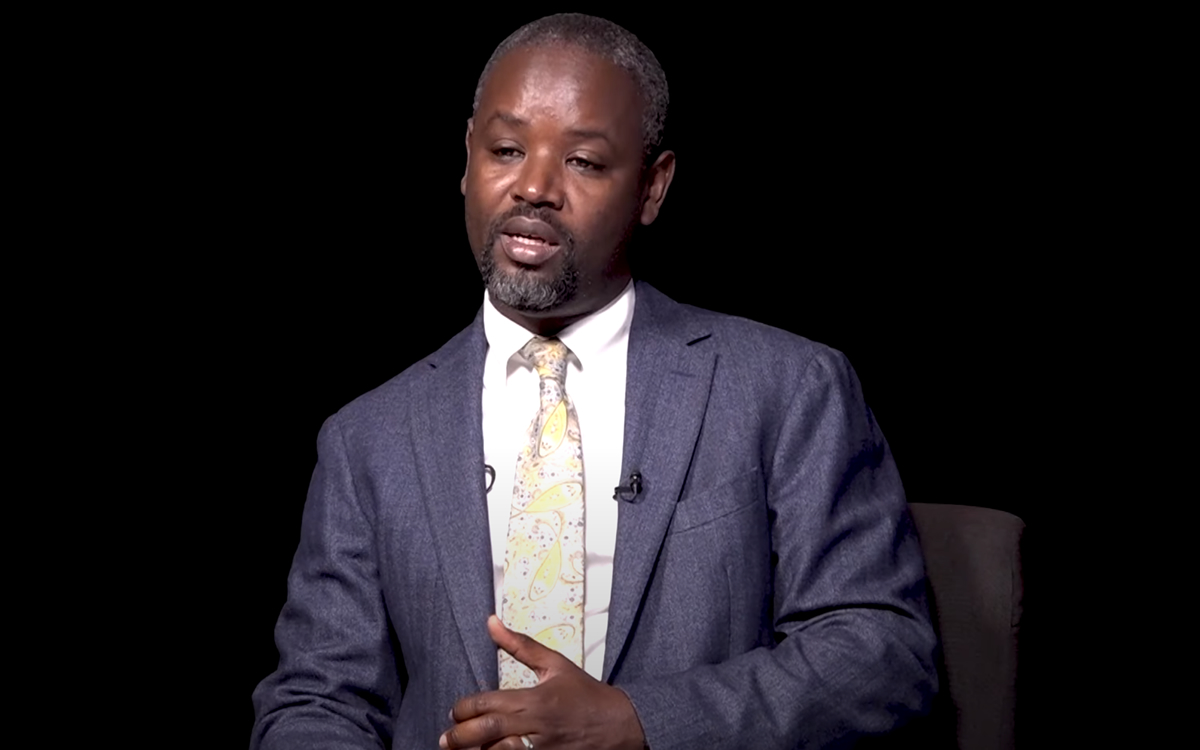 Several LGBTQ and intersex rights groups in Uganda have sharply criticized Deputy Parliament Speaker Thomas Tayebwa's assertion that an agreement between the European Union and the Organization of African, Caribbean and Pacific States has "hidden clauses" designed to promote homosexuality.
Tayebwa made the remarks during the 42nd session of the Organization of African, Caribbean and Pacific States (OACPS) — EU Joint Parliamentary Assembly that took place in Maputo, Mozambique, from Oct. 29-Nov. 2.
"We have discovered that with the Cotonou Agreement — an agreement between the EU and OACPS based on three complementary pillars: Development cooperation, economic and trade cooperation and the political dimension — there are hidden clauses concerning human rights," said Tayebwa. "Clauses to do with sexuality, promotion of LGBT or homosexuality and clauses to do with abortion. We are a society that is not ready for homosexuality and we are a society that is not ready for abortion. It can never be accepted in Uganda."
"It's not a surprise to me and most of the 2SLGBTQIA+ community at large in Uganda that the deputy speaker of Parliament made such homophobic comments because the government he represents is homophobic too," said Happy Family Uganda Executive Director Iga Isma. "According to me, he has no right to think about our own lifestyle. Everyone lives a life that they naturally want. If someone doesn't eat meat, it does not mean that everyone doesn't. I am in full support of donor countries to stop funding African countries that fail to legalize same sex relationships however, we might be affected too."
Pastor Ram Gava Kaggwa from Adonai Inclusive Christian Ministries, who is the executive director of Wave of Legacy Alliance Initiative Uganda, said sexual orientation does not have anything to do with whether one is African or not.
"Sexual orientation totally differs based on personal desires and wishes, it's time to change the biased perspective on our sexual differences, just because you are practicing a different sexual narrative does not necessarily mean the other is wrong otherwise we are bound to see the spread of gender-based violence due to differences in sexual identity which may and can arise from hate speech spread through the heteronormative narrative which is taught in a manner that does not create room for respect of sexual differences," said Kaggwa. "It is important to acknowledge the differences, variations and diversities of the community and modern-day society and respect each other regardless of such differences for we are all human and this is what exactly bonds us regardless of the different beliefs and values embodied in us."
Kaggwa further encouraged lawmakers in Uganda and across Africa "to let and affirmatively acknowledge the rights and existence of 2SLGBTQIA+ persons and their rights at a common law level."
Buwande Anthony, executive director of the Uganda Youth Society for Human Rights, said Tayebwa does not speak for Africa since African countries are sovereign states with different legal systems.
"The remarks by the deputy speaker of the Parliament of Uganda can only be attributed to hypocrisy that is normally exhibited by government officials during overseas tours, if not, it was an act of ignorance of the provisions of the Constitution of Uganda," noted Anthony. "Article 24 of the Ugandan Constitution and the Article of the African Charter on Human and Peoples rights provides against inhuman and degrading treatment. The above provisions have laid a foundation against any enactment by the state or individual initiatives against violation of individual human rights of citizens and non-citizens in Uganda."
"Furthermore, Hon. Thomas Tayebwa cannot purport to speak for Africa since African countries are sovereign States which are governed by different legal dispensations, and whereas some African countries have moved a notch higher to respect their citizens' human rights, others are still slow and struggling," he added. "Therefore, it can only be fair that he speaks for Uganda where he is deputy speaker of Parliament."
Uganda is among the African countries in which consensual same-sex sexual relations remain criminalized.
President Yoweri Museveni in February 2014 signed into law a bill that sought to impose a life sentence upon anyone found guilty of repeated same-sex sexual acts. The Obama administration subsequently cut or redirected aid to Uganda and announced a travel ban against Ugandan officials responsible for human rights abuses. The World Bank also postponed a $90 million loan to the Ugandan government after Museveni signed the Anti-Homosexuality Act.
The Ugandan Constitutional Court subsequently struck down the law.
Daniel Itai is the Washington Blade's Africa Correspondent.
Ghana Parliament speaker: Harsh anti-LGBTQ bill will pass before presidential election
Advocacy group dismissed Alban Bagbin's comment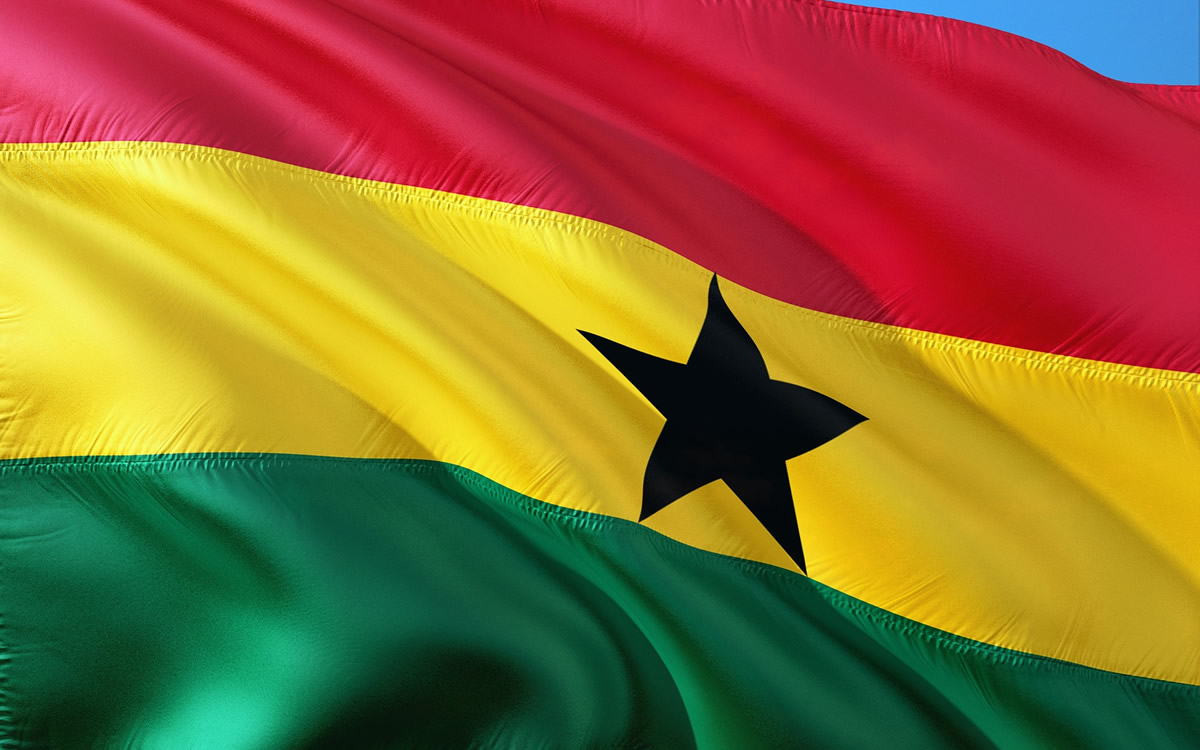 Ghanaian Parliament Speaker Alban Bagbin on Oct. 28 told reporters a bill that would criminalize LGBTQ and intersex identity and allyship will pass before the next presidential election in 2024.
A cross-party group of MPs led by opposition MP Sam George, who is one of the country's most prominent anti-LGBTQ and anti-intersex figures, first introduced the Promotion of Proper Human Sexual Rights and Ghanaian Family Values Bill in March 2021. Lawmakers in August of that year considered it for the first time.
The bill, if passed, could see Ghanaians who identify as LGBTQ or intersex sentenced up to five years in prison. The measure would also criminalize cross-dressing, public affection between two people of the same sex, marriage among same-sex couples or the intent to marry someone who is the same sex.
The measure would criminalize corrective therapy or surgery for intersex people.
Any person or group seen as promoting identities or prohibited acts in the bill or campaigning in support of LGBTQ and intersex people would face up to 10 years in prison. Any person who does not report consensual same-sex sexual acts could also face charges.
"The sexual rights and human values Bill that is being handled by the (Constitutional, Legal and Parliamentary Affairs) Committee will be passed before the next elections. We will pass it. That will go through," Bagbin told reporters. "When we talk about sexual rights, we are talking about things that will add value to human beings by way of creating opportunities, of creating an equal playing ground of giving some privileges and rights to each and every one of us, of removing all the restriction and hurdles to make you more free. "
"That is what we call human rights. Anything negating that cannot be a right and don't forget that rights go with responsibilities and duties go with obligations," added Bagbin.
Abdul-Wadud Mohammed with LGBT+ Rights Ghana dismissed Bagbin's comments.
"The statement from the speaker isn't something new. He previously mentioned the passage of the bill by the end of 2021 and that didn't happen," said Mohammed. "Clearly, this is an attempt to divert attention from the current economic situation of the country. We already know the process for which the bill has to go through before it is passed and we are nowhere near the end of the process. We are following the bill closely. However, the situation of the 2SLGBTQIA+ community in Ghana is getting worse with this bill being discussed. We as LGBT+ Rights Ghana are putting in all the work and effort in making sure the bill is not passed." 
The bill has received significant support from within Ghana, including from the Ghana Catholic Church.
The Ghana Anglican Church has described the bill as too severe. It has also been widely condemned around the world, including from NGOs and Victor Madrigal-Borloz, the independent U.N. expert on LGBTQ and intersex issues, and Archbishop of Canterbury Justin Welby.
Consensual same-sex sexual relations are currently prohibited in Ghana under the Criminal Code 1960. This provision carries a maximum penalty of three years' imprisonment and only men are criminalized under this law.
The law was inherited from the British during the colonial period, in which the English criminal law was imposed upon Ghana. The West African country then retained the provision in its first Criminal Code upon independence, which remains in force, and continues to criminalize homosexuality today.
Daniel Itai is the Washington Blade's Africa Correspondent.