Philadelphia to celebrate 50th anniversary of historic speech by gay psychiatrist
John Fryer called on profession to end listing of homosexuality as mental illness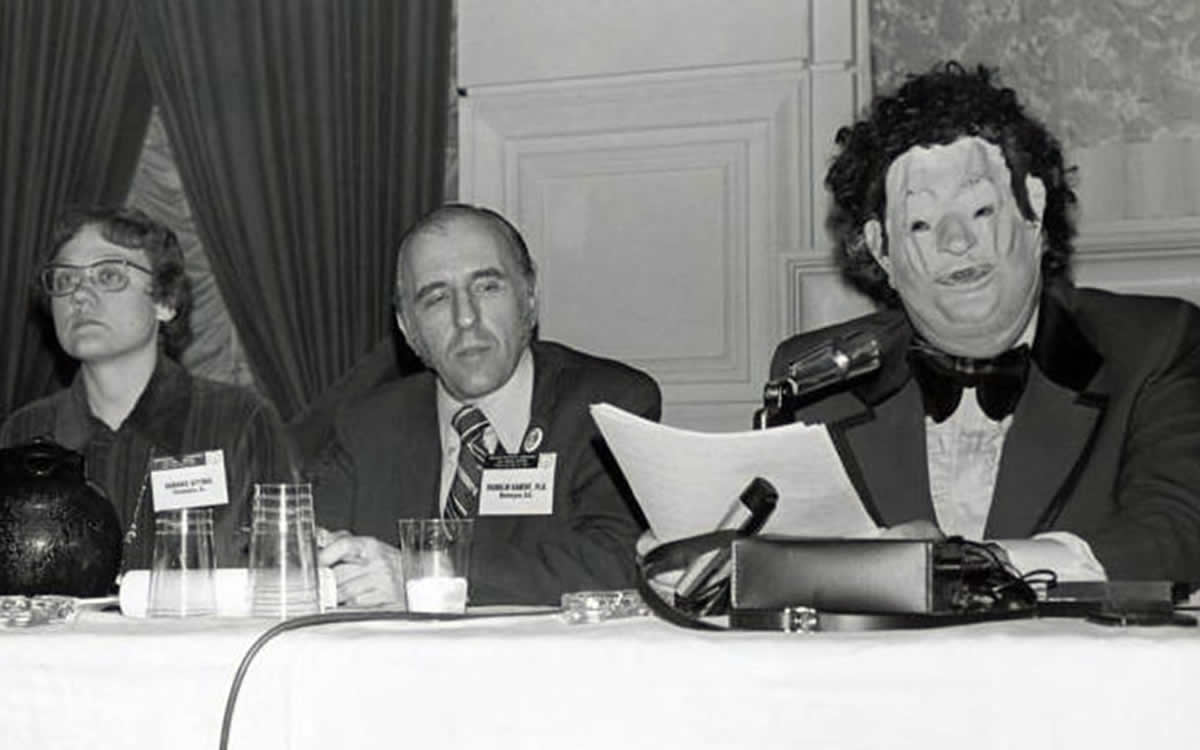 The City of Philadelphia on May 2 is scheduled to celebrate the 50th anniversary of the historic speech by then closeted gay psychiatrist John Fryer before the American Psychiatric Association's 1972 annual convention urging the group to remove homosexuality from its list of mental illnesses.
Fryer, who had a psychiatric practice in Philadelphia and served as a professor of psychiatry at Temple University, concealed his identity when speaking at the APA convention in Dallas, by wearing a rubber mask, a wig and speaking through a microphone that distorted his voice.
Fryer's compelling arguments that scientific findings demonstrated that homosexuality was not a mental illness, and that gays and lesbians were upstanding members of their communities, including practicing psychiatrists, is credited with playing a leading role in the APA's decision one year later to remove homosexuality from its list of mental disorders in its official Diagnostic and Statistical Manual.
The Fryer anniversary events are being organized by the Philadelphia-based national LGBTQ advocacy group Equality Forum in collaboration with the City of Philadelphia, the Commonwealth of Pennsylvania, the U.S. Congressional LGBTQ+ Equality Caucus, the American Psychiatric Association, and other organizations, including the Philadelphia Historical Commission and Association of Gay and Lesbian Psychiatrists.
"From the perspective of 50 years, Fryer's testimony marked a pioneering moment for LGBTQ civil rights," the Equality Forum states on its website. "A successful movement could not have been launched as long as gays and lesbians were defined as mentally ill," the group says in a write-up on the impact of Fryer's speech.
"Fryer's testimony and the subsequent declassification of homosexuality as a mental disorder helped effectuate the change in public perceptions of homosexuals as deranged and threatening," the write-up says.
Among the events set to take place on May 2 is an official tribute to Fryer at the site of the John Fryer Historic Marker at 13th and Locust Streets in downtown Philadelphia at noon. Participants were expected to include Philadelphia Mayor Jim Kenney; U.S. Rep. Dwight Evans (D-Pa.); and Dr. Saul Levin, who serves as the current Medical Director and CEO of the American Psychiatric Association.
A VIP reception was scheduled to be held that same day at the Historical Society of Pennsylvania, which houses the John Fryer Archives. A display of Fryer's handwritten notes for his presentation at the 1972 APA convention was expected to be included for viewing at the Historical Society's Fryer Archives.
The Equality Forum has announced that a free online screening of the award-winning PBS documentary film "CURED" was set to take place at 7:30 p.m. on May 2 followed by a panel discussion with the "CURED" filmmakers. The film provides the inside story of how early LGBTQ pioneers, including D.C.'s Frank Kameny and Philadelphia's Barbara Gittings, capitalized on Fryer's speech before the APA to campaign successfully for the APA's removal of homosexuality from its mental illness list.
According to the Equality Forum, May 2 John Fryer Day proclamations have been issued by the City of Philadelphia and the Commonwealth of Pennsylvania.
Congressman Evans issued a statement on April 26 announcing that he and U.S. Sen. Bob Casey (D-Pa.) introduced House and Senate resolutions to honor Fryer by designating May 2, 2022, as "Dr. John E. Fryer Day."
In his statement, Evans recounts the importance of Fryer's 1972 speech before the APA and notes that in the years after his APA presentation Fryer continued to practice and teach psychiatry in Philadelphia. He notes that Fryer became one of the first psychiatrists to professionally treat people with HIV/AIDS.
Fryer died in 2003 at the age of 65.
Additional details of the Fryer commemoration events in Philadelphia can be accessed here: equalityforum.com
The Washington Blade has announced it is sponsoring a May 12 commemoration of the 50th anniversary of Fryer's APA speech in collaboration with the American Psychiatric Association at The Corner at Whitman-Walker located at 1701 14th Street, N.W.
The event is set to begin with a cocktail reception at 6 p.m. followed by a panel discussion at 7 p.m. featuring four experts on the topic of Fryer's historic significance. The panelists include Dr. Saul Levin, CEO and Medical Director of the APA; Dr. Karen Kelly, a friend and mentee of Dr. Fryer; Katherine Ott, Ph.D, a curator in the history of medicine at the Smithsonian's National Museum of American History, where she documents LGBTQ+ history; and Dr. Amir Ahuja, president of the Association of LGBTQ Psychiatrists.
The panel will be moderated by award-winning filmmaker Patrick Sammon, who directed the documentary film "CURED."
Tickets for the Blade Fryer commemorative event are free and can be accessed at washingtonblade.com/panel.
Pennsylvania Governor bans conversion therapy using state funds
Tom Wolf signs executive order directing agencies to discourage practice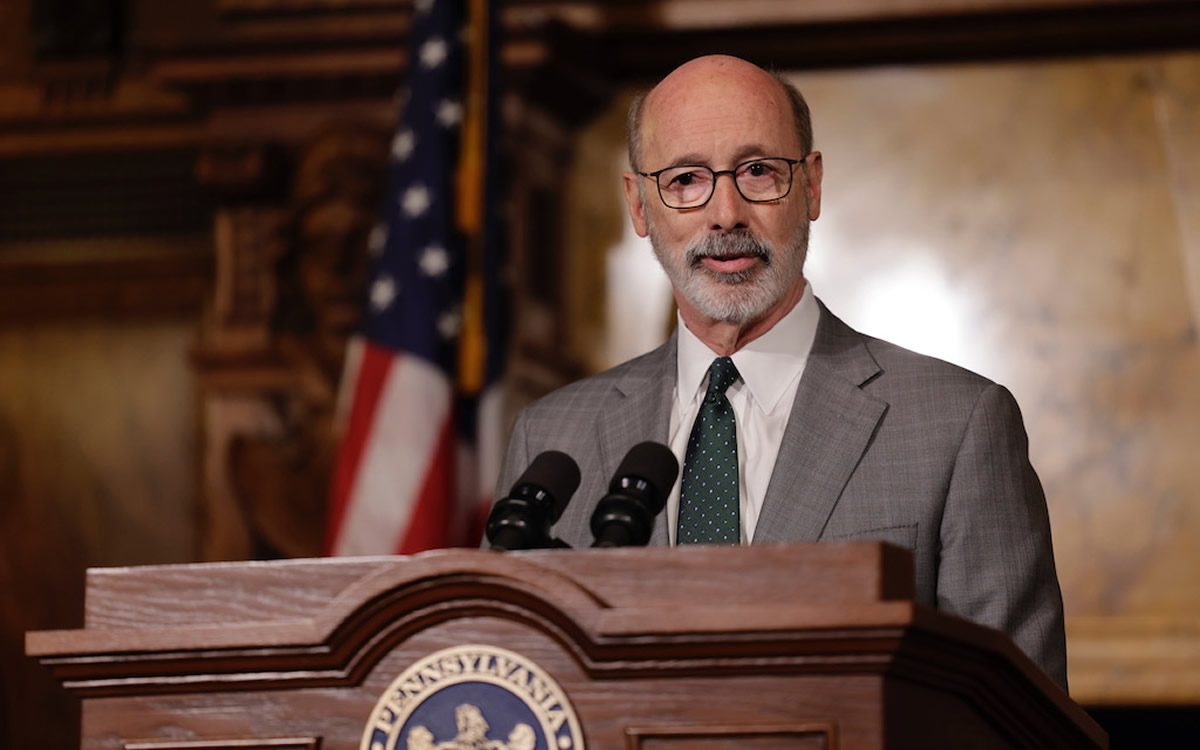 Pennsylvania Governor Tom Wolf, (D) signed an executive order Tuesday that banned use of state funds for conversion therapy and also directs state agencies to discourage conversion therapy. The order will also put measures in place to ensure state offices implement culturally appropriate care and services to LGBTQ constituents.
"Conversion therapy is a traumatic practice based on junk science that actively harms the people it supposedly seeks to treat," said Governor Wolf in a press statement. "This discriminatory practice is widely rejected by medical and scientific professionals and has been proven to lead to worse mental health outcomes for LGBTQIA+ youth subjected to it. This is about keeping our children safe from bullying and extreme practices that harm them."
Advocates from The Trevor Project attended Tuesday's signing of the executive order, commemorating it as a victory for LGBTQ young people in the state. On Wednesday, The Trevor Project will be hosting a town hall meeting in Philadelphia to discuss the impact of the executive order with community members.
"Taxpayers' dollars must never again be spent on the dangerous and discredited practice of conversion 'therapy' — which has been consistently associated with increased suicide risk and an estimated $9.23 billion economic burden in the U.S.," said Troy Stevenson, Senior Campaign Manager for Advocacy and Government Affairs of The Trevor Project.
"Thank you Gov. Wolf for your leadership and for taking bold action to protect and affirm LGBTQ young people across the Commonwealth. We urge the state legislature to pass comprehensive state-wide protections and for governors across the nation to follow the Keystone State's lead in ending this abusive practice."
After the signing the Governor also noted:
"The Trevor Project's Youth Mental Health Survey showed that rates of negative mental health outcomes among LGBTQIA+ youth are much lower in communities, schools and families that are accepting and supportive of LGBTQIA+ people. That's why I signed this executive order to protect Pennsylvanians from conversion therapy and the damage it does to our communities. Because all of our youth deserve to grow up in a commonwealth that accepts and respects them.
"I want LGBTQIA+ youth and individuals across Pennsylvania to know that I stand with you. I see you, I respect you and I support you. My administration will continue to support policies to keep children safe from bullying and harmful practices."
"We have worked tirelessly over the last year to collaboratively get this executive order drafted, through discussions with advocates, parents, and many stakeholders. With this action, the practice of conversion therapy has its days numbered in Pennsylvania​," said Rafael Alvarez Febo, executive director of the Pennsylvania Commission on LGBTQ Affairs. "Young people should never be punished for being who they are and that's what so–called conversion therapy does, while causing sometimes irreparable trauma to individuals."
With the signing of this executive order, Pennsylvania is now the 27th state in the country to enact statewide protections against the practice of conversion therapy.
Pride Franklin County welcomes rural LGBTQ community
Pennsylvania organization planning October celebration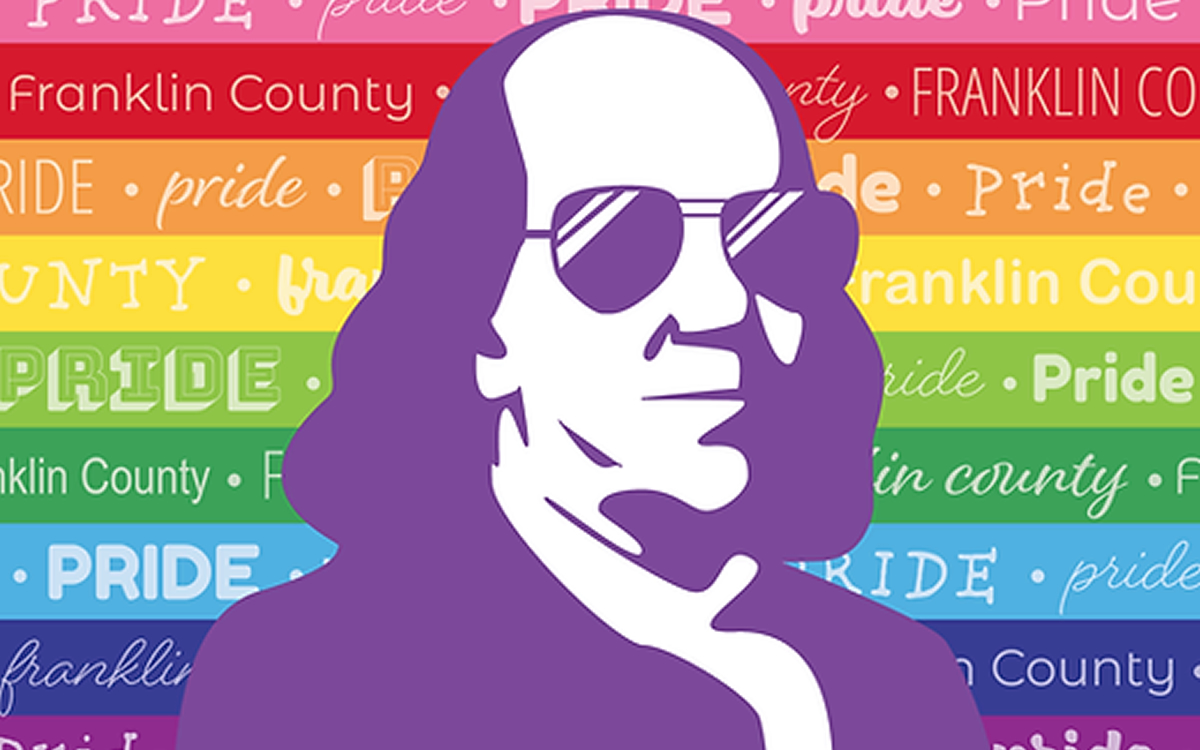 When Pride Franklin County held its first Pride celebration in 2018, it sought to address a lack of LGBTQ programming in rural southern Pennsylvania. Greeted by more than 1,000 attendees at its inaugural event, Pride Franklin County's leadership was reassured the event was something the area not only wanted, but needed. Since the onset of the COVID-19 pandemic, the local organization has once again sought to address community needs — in new and broadened ways.
Pride Franklin County operates under the Franklin County Coalition for Progress, a local social justice nonprofit that formed in the wake of the 2016 presidential election. "We live in a very rural, conservative area, but that election was a turning point all across the country," explained Noel Purdy, a founder of Pride Franklin County and founder and president of FCCP.
"People came out of the woodwork who were worried about the LGBTQ community … and other populations that had experienced different forms of oppression in our community," Purdy explained. This interest in supporting the local LGBTQ community led to a group of LGBTQ community members and allies leading the 2018 Pride celebration.
"We just really wanted to create a space where people know that they're accepted, no matter who they are," said Nathan Strayer, vice president of FCCP and a founder of Pride Franklin County. "We want people to know that you fit in. There are a lot of people here that are going to love you."
But in 2020, at the peak of the event's popularity — Strayer noted that upwards of 3,000 people attended Pride the year prior — Pride Franklin County had to cancel its programming in light of public health concerns.
With the "momentum" it has going, Strayer explained that the organization did not want the pandemic to limit its ability to serve the Franklin County community: " That's when we really decided to make the entire initiative something bigger," he said. "We're not just here to throw a party."
In 2021, the organization began advocating for a local non-discrimination ordinance codifying inclusivity for all community members, regardless of their identity. The Borough of Chambersburg Council, which represents the largest borough in the county, adopted the ordinance that fall — a major win for LGBTQ activists and allies in a rural Pennsylvania county that leans conservative socially and politically.
Yet, just months after the organization celebrated its achievement, new council members were elected in the borough in January 2022, and soon thereafter a majority of the council decided to repeal the non-discrimination ordinance.
While the ordinance's revocation greatly disappointed Pride Franklin County, it also reminded its leaders and activists how much work was left to be done.
"From the growth of Pride to the pushback we've gotten from some of our elected officials here locally, it's definitely lit a fire in us to continue pushing ahead so that we can truly make Franklin County an inclusive place for everyone," Strayer emphasized.
This year, the organization launched its Franklin County Welcoming Project, which spearheads public displays of support to the LGBTQ community. In June, the organization received a media grant to create billboard and radio advertisements throughout the county advocating for inclusivity within the Franklin County community.
The organization also reached out to local businesses, providing them with custom decals to put in their windows after signing a pledge stating that they are a "diverse, inclusive, accepting, welcoming, safe space for all," Strayer said, adding that, despite some initial hesitation, more than 100 local businesses signed the pledge and displayed the logo in their storefronts.
Pride Franklin County has also looked to meet the local demand for LGBTQ programming throughout the year while maintaining public health precautions. More recent projects have included mental health LGBTQ programming, community picnics, drag shows and a Taste of Pride food event. Strayer added that there has been significant demand from the community for more programming centering LGBTQ youth.
Purdy added that voting rights advocacy has become a center point of current efforts from the organization, as it hopes to educate the local community on the importance of their political involvement. "Hopefully, we're inspiring more people to learn to pay attention more to what's going on, and trying to understand the connection between policy and voting," Purdy explained
While the process of founding a grassroots organization has come with obstacles, Purdy and Strayer both noted that the community response has been rewarding.
"One thing that I've been surprised about is how you have this cultural context of being in a conservative area, thinking that that's going to be a barrier to doing an event that supports the LGBTQ community, and that it's going to be super controversial," but ultimately receiving a positive reception from many community members and resources needed to keep the organization running, Purdy explained.
Getting Pride Franklin County up and running has "definitely been very emotional," Strayer noted. When Strayer decided to come out in 1999, he turned to leaders in his school — a guidance counselor and principal — for advice, but he recalled them "both sitting down and looking at (him) like, 'We don't really know what to do,'" making him feel alone in a particularly important part of his life. But with Pride Franklin County, Strayer is "seeing how things are growing and changing."
"There's help out there for youth that are struggling with the same things I was struggling with," Strayer said. "When I look back at when I was coming out, I thought, 'This is never going to happen here.' Seeing now that it is happening here, it's just such an amazing feeling and it just gives me so much pride in my community."
Pride Franklin County will host its Pride Festival 2022 on Oct. 9 from 11 a.m. to 5 p.m. More information can be found on the organization's website at pridefranklincounty.org. 
Brian Sims, four other LGBTQ candidates lose races in Pa.
Gay, trans hopefuls competing for Philly state house seat lose to straight ally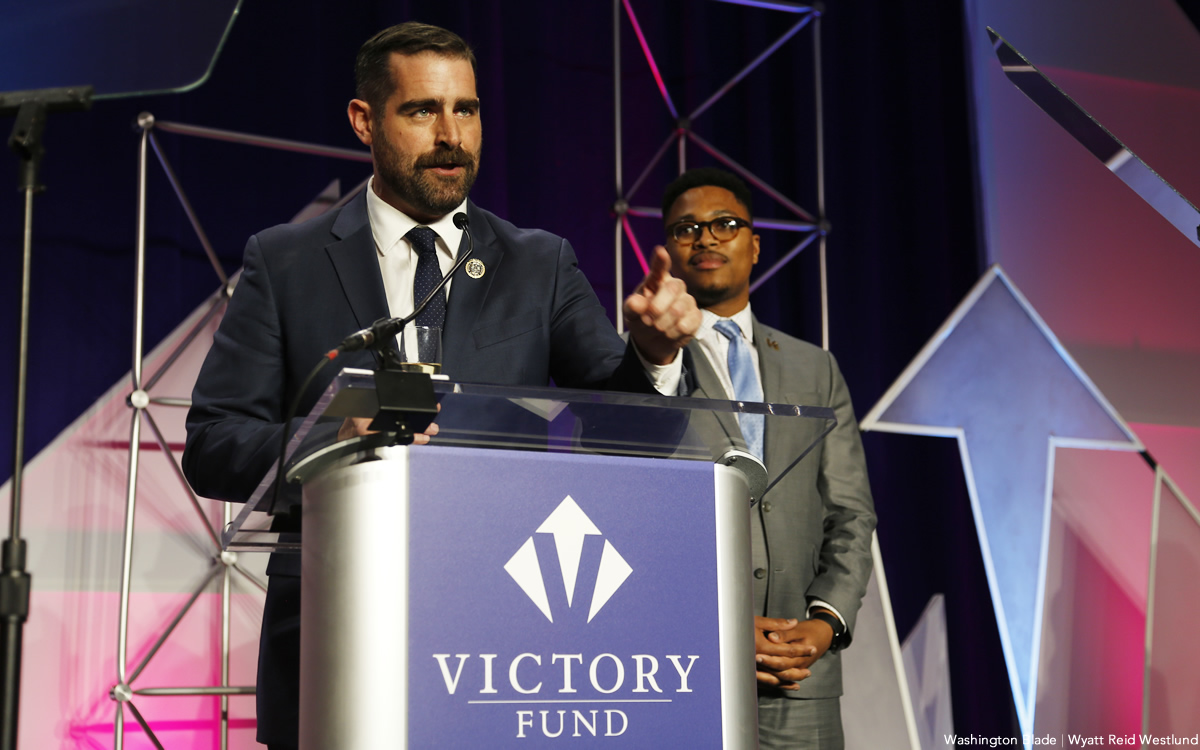 LGBTQ candidates running for the U.S. Senate, U.S. House, lieutenant governor, and a seat in the Pennsylvania House of Representatives in Philadelphia's 'gayborhood' each lost their races in the Keystone State's May 17 Democratic primary.
Transgender community activist Deja Alvarez and LGBTQ rights and economic development advocate Jonathan Lovitz, who ran against each other in a four-candidate race for the 182nd District State House seat in Center City Philadelphia, were thought to have the best shot at winning among the four LGBTQ candidates running in the state primary.
The two were running neck-and-neck to one another but were trailing far behind straight LGBTQ ally and businessman Ben Waxman as of late Tuesday evening. With the votes counted in 52 of 59 of the district's electoral divisions, Waxman had 41.6 percent of the vote, Lovitz had 19.1 percent, with Alvarez garnering 18.6 percent. Café owner, community activist, and LGBTQ ally Will Gross had 20.5 percent of the vote.
Lovitz and Alvarez along with Waxman and Gross were running for the seat held by gay State Rep. Brian Sims, who gave up the seat to run in Tuesday's primary as the state's first out gay candidate for lieutenant governor.
Sims lost that race to fellow State Rep. Austin Davis by a margin of 63.3 percent for Davis and 24.5 percent for Sims with 88 percent of the votes counted. The Associated Press declared Davis the winner early in the evening. A third candidate in the race, Ray Sosa, had 12.2 percent of the vote.
In a development that surprised many observers outside Pennsylvania, more than 40 prominent LGBTQ leaders from across the state endorsed Davis over Sims earlier this year, saying Davis is a strong and committed supporter of LGBTQ rights and has the best chance of winning in the general election in November.
Davis also received the strong backing of Pennsylvania Attorney General Josh Shapiro, who ran unopposed in Tuesday's primary for the Democratic nomination for governor. Shapiro, who also received strong backing from LGBTQ activists, said he considered Davis to be his running mate in the primary.
The fourth of the LGBTQ candidates running in Tuesday's Pennsylvania primary, State Rep. Malcolm Kenyatta of the 181st District in North Philly, ran as a longshot candidate for the state's U.S. Senate seat being vacated by GOP incumbent Patrick Toomey. Kenyatta lost to Democratic Lt. Gov. John Fetterman, who was declared the winner with 88 percent of the votes counted.
Fetterman had 59.3 percent, with Kenyatta finishing in third place in a four-candidate race with 10.0 percent of the vote. U.S. Rep. Conor Lamb finished in second place with 26.6 percent of the vote as of early Wednesday morning, with IT specialist and former small business owner Alex Khalil finishing fourth with 4.2 percent of the vote.
Kenyatta, who was one of three gay speakers who joined others in delivering a joint keynote address at the 2020 Democratic National Convention, received the endorsement of the Philadelphia Gay News in his bid for the U.S. Senate seat.
Gay Democratic and LGBTQ rights activist and former congressional staff member Sean Meloy, who ran for the U.S. House seat in Pennsylvania's 17th Congressional District in the Pittsburgh suburbs, was the fifth LGBTQ candidate competing in the state's May 17 primary. Meloy lost his race to Chris Deluzio, director of the University of Pittsburgh's cyber policy center.
With 93 percent of the votes counted, Deluzio had 63.2 percent of the vote compared to Meloy, who had 36.8 percent. If Meloy had won the race he would have become Pennsylvania's first out gay member of Congress.
The race in which Lovitz and Alvarez competed for the State House seat in the 182nd District, which is believed to have more LGBTQ residents than any other legislative district in the state, drew the most attention among LGBTQ activists both in Philadelphia and in other parts of the country.
Both have been involved in LGBTQ rights issues for many years. Lovitz drew support from a wide range of LGBTQ and labor and small business leaders who he knew in his past role as senior vice president of the National LGBT Chamber of Commerce. Alvarez, a widely known transgender activist who led local community-based organizations providing services to the LGBTQ community, would have been the first transgender person to serve in the Pennsylvania General Assembly if she had been elected to the State House seat.
The LGBTQ Victory Fund, the national group that raises money in support of LGBTQ candidates for public office, drew criticism from some activists for endorsing Alvarez over Lovitz. Some argued that the group should have remained neutral or backed Lovitz, who had raised far more money for his campaign and appeared to be the most viable of the two candidates. Others expressed concern that two LGBTQ candidates running in a four-candidate race could result in a split in the LGBTQ vote that would help the straight candidates, who were known LGBTQ rights supporters.
As it turned out, the approximate combined share of the vote that Alvarez and Lovitz received — 38.2 percent — still fell short of the 42.6 percent of the vote received by Waxman.