2022 DC Brau Pride Pils can is 'Proud to Say GAY!'
DC Brau Reveals Winning Design of its 5th Annual Pride Pils Can and Announces The Upcoming Pride Pils Dance Party & Launch, Co-Hosted by DACHA Beer Garden and Electric Rainbow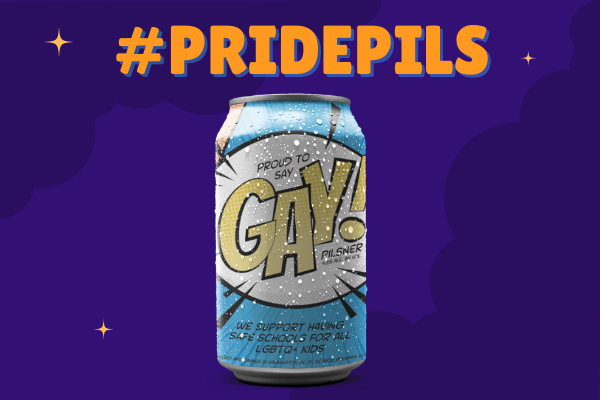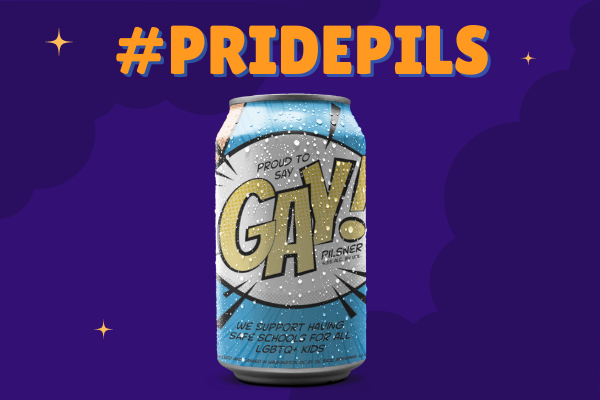 DC Brau, D.C.'s original craft brewery, reveals the winning design of its 5th annual Pride Pils can and announces the celebratory Pride Pils Dance Party & Launch event. In support of The Blade Foundation and SMYAL, DC Brau partnered with local artist Chord Bezerra of District Co-Op to design this year's can, with locals voting for their favorite art on The Washington Blade.
DC Brau will showcase the winning Pride Pils design, kicking off DC Pride with a celebration at DACHA Beer Garden in Navy Yard on Thursday, June 2nd, from 6pm – 11pm. In partnership with Dacha and beloved local LGBTQIA+ dance party, Electric Rainbow, guests will enjoy DC Brau beer, featuring the newly minted 2022 Pride Pils can and bites available for purchase from Dacha. Artist and DJ, Chord Bezerra, will close out the evening with a live DJ set and dance party kicking off at 8pm.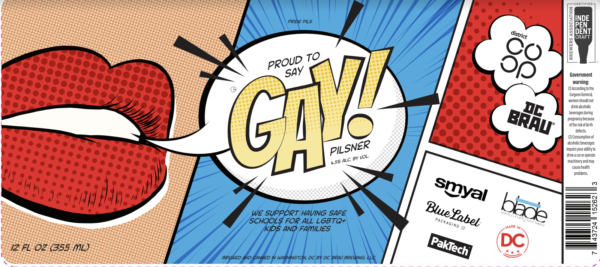 The winning art, designed by Chord Bezerra, was created in direct response to Florida's "Don't Say Gay" bill, which limits what classrooms can teach about sexual orientation and gender identity, which disenfranchises vulnerable youth. This design seeks to counter the bill's harmful message and celebrate Pride across the LGBTQIA+ community. In addition to the design being featured on DC Brau's 2022 Pride Pils can, supporters can purchase Proud to Say GAY! merchandise, including T-shirts, sweatshirts, stickers, and more from District Co-Op. Proceeds from each purchase will benefit The Blade Foundation and SMYAL.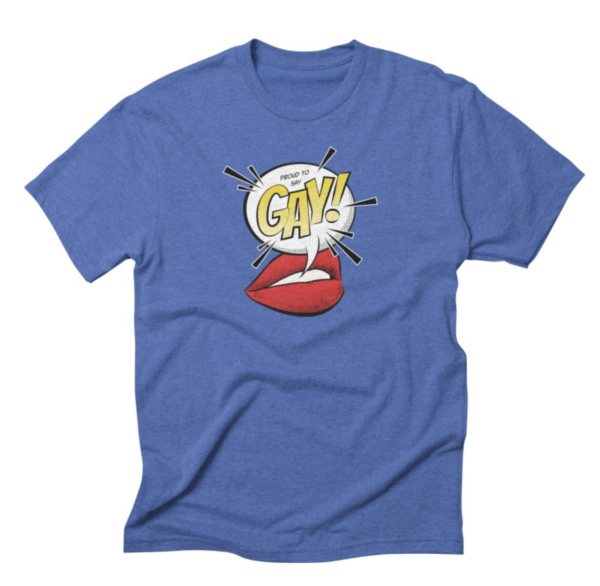 Since launching Pride Pils in 2017, DC Brau has donated more than $42,083 to The Blade Foundation and SMYAL, selling more than 81,576 Pride Pils cans. This year, the can labels have been generously donated by Blue Label Packaging Co. along with PakTech's donation of packaging handles.
Guests are encouraged to RSVP in advance via Eventbrite. General admission tickets are free, with VIP tickets available for a donation of $20, which includes a complimentary can of Pride Pils and access to the VIP area near the DJ booth. All donations and event proceeds will go directly to The Blade Foundation and SMYAL.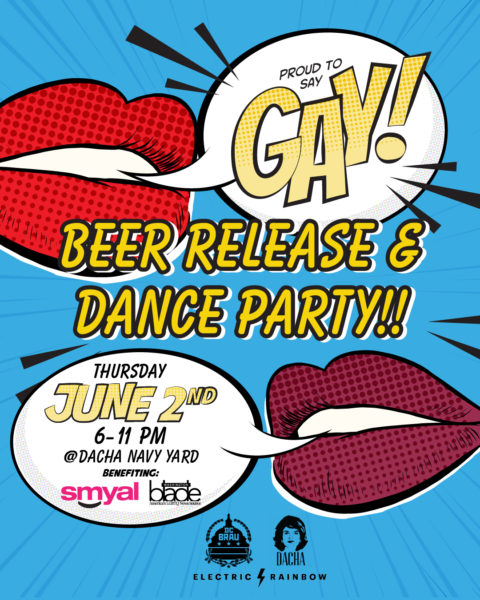 About DC Brau:
DC Brau Brewing Company is DC's original craft brewery, brewing award-winning beer utilizing a delicious and uniquely American blend of North American and European techniques and ingredients. Founded in 2011, DC Brau is distributed throughout the greater National Capital Region, Maryland, Delaware, Pennsylvania, and internationally in the UK. Co-Founders Brandon Skall, Jeff Hancock and Mari Rodela have become pillars in the DC beer community by creating DC's first craft brewery with creative, expertly brewed beers and hard seltzers. For more information on DC Brau, visit www.dcbrau.com, and follow on social media @dcbrau.
About The Washington Blade: The Washington Blade was founded in 1969 and is known as the "newspaper of record" for the LGBTQ community both locally and nationally. For more information, visit washingtonblade.com and follow on Facebook (@WashingtonBlade) & Twitter/Instagram (@WashBlade).
About District CoOp: District CoOp is a collection of artists celebrating design, diversity and the culture of D.C. We're all about supporting and empowering local artists and creating a brand for the people by the people. All designs are available in both men's and women's and as a tank or crew. Follow us on Instagram (@District_CoOp) or Facebook (@DistrictCoOp).
About SMYAL:
SMYAL (Supporting and Mentoring Youth Advocates and Leaders) supports and empowers lesbian, gay, bisexual, transgender, and questioning (LGBTQ) youth in the Washington, DC, metropolitan region. Through youth leadership, SMYAL creates opportunities for LGBTQ youth to build self-confidence, develop critical life skills, and engage their peers and community through service and advocacy. Committed to social change, SMYAL builds, sustains, and advocates for programs, policies, and services that LGBTQ youth need as they grow into adulthood. To learn more, visit SMYAL.org
PHOTOS: Miss Charm City
Stormi Skye crowned the winner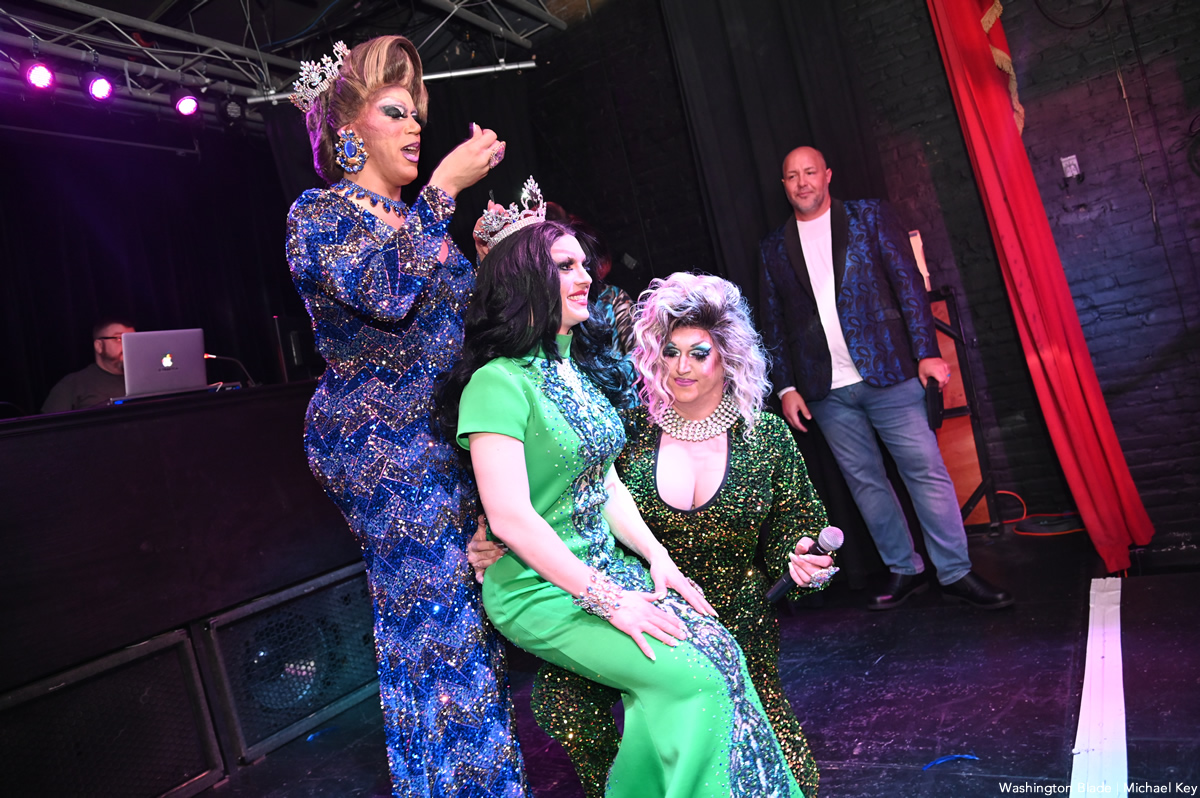 The Miss Charm City pageant was held at the Baltimore Eagle on Friday, March 24. Stormi Skye was crowned the winner. Both Skye and first alternate Sorority Heights qualified to compete in the upcoming Miss Gay Maryland competition later this year.
(Washington Blade photos by Michael Key)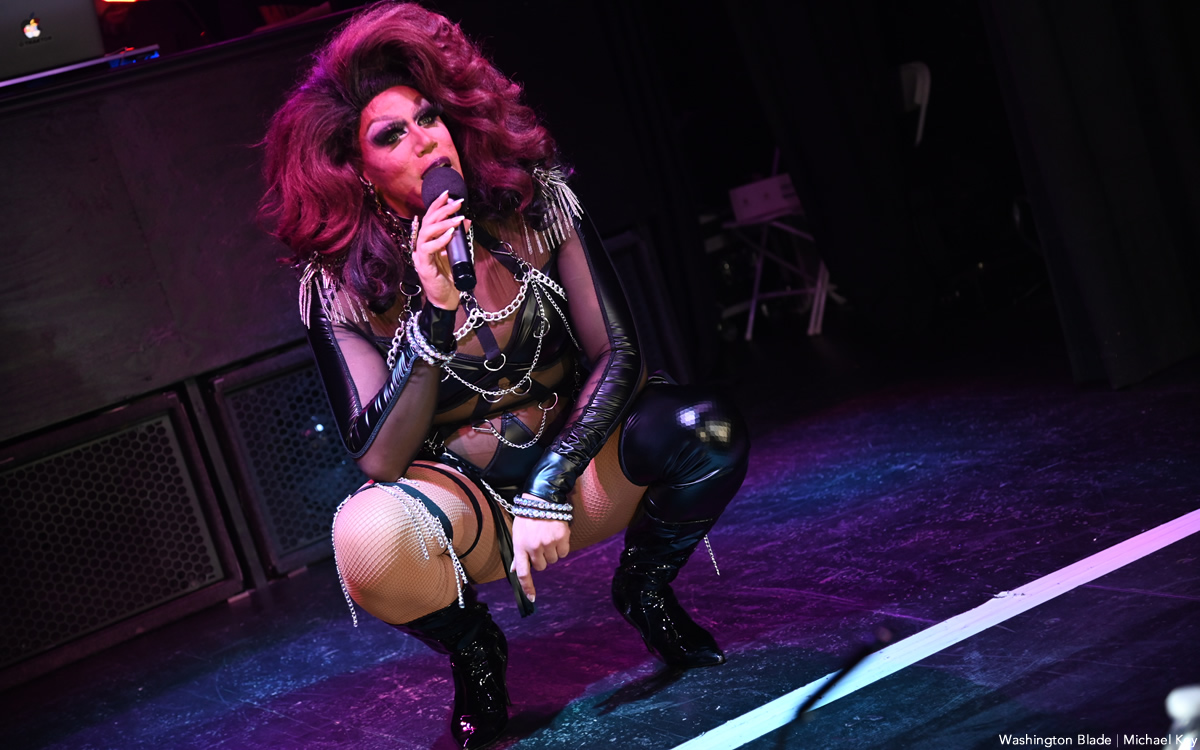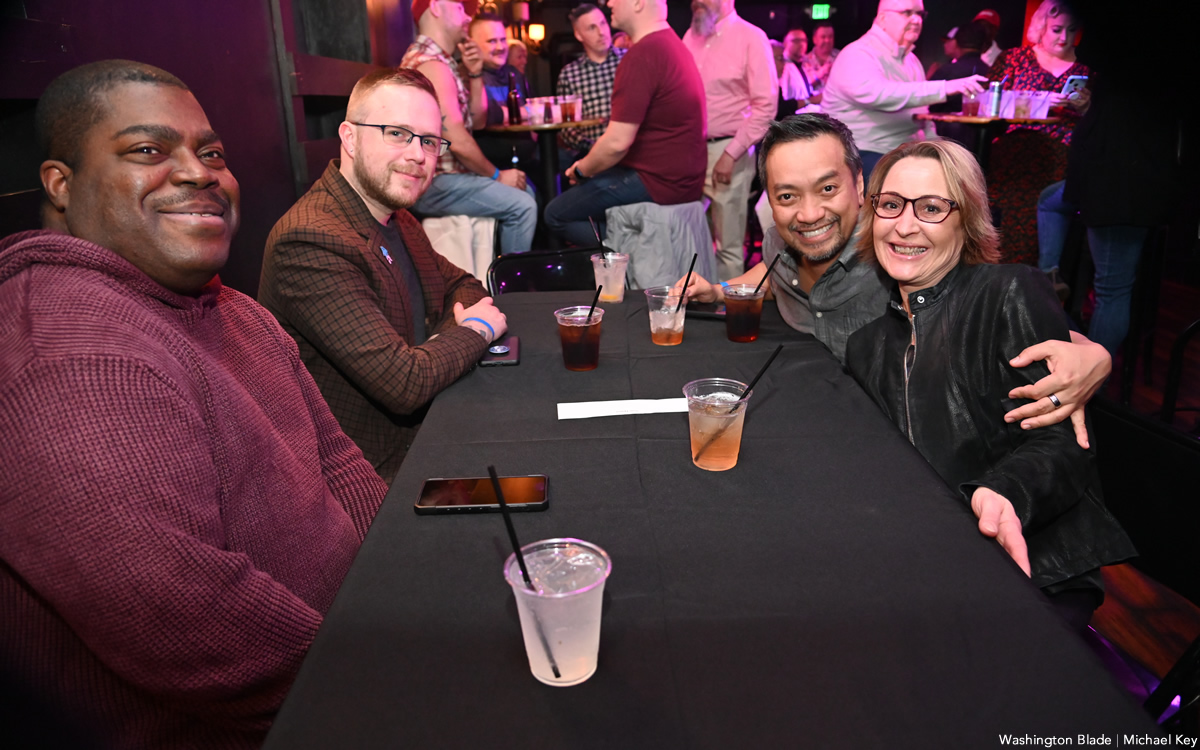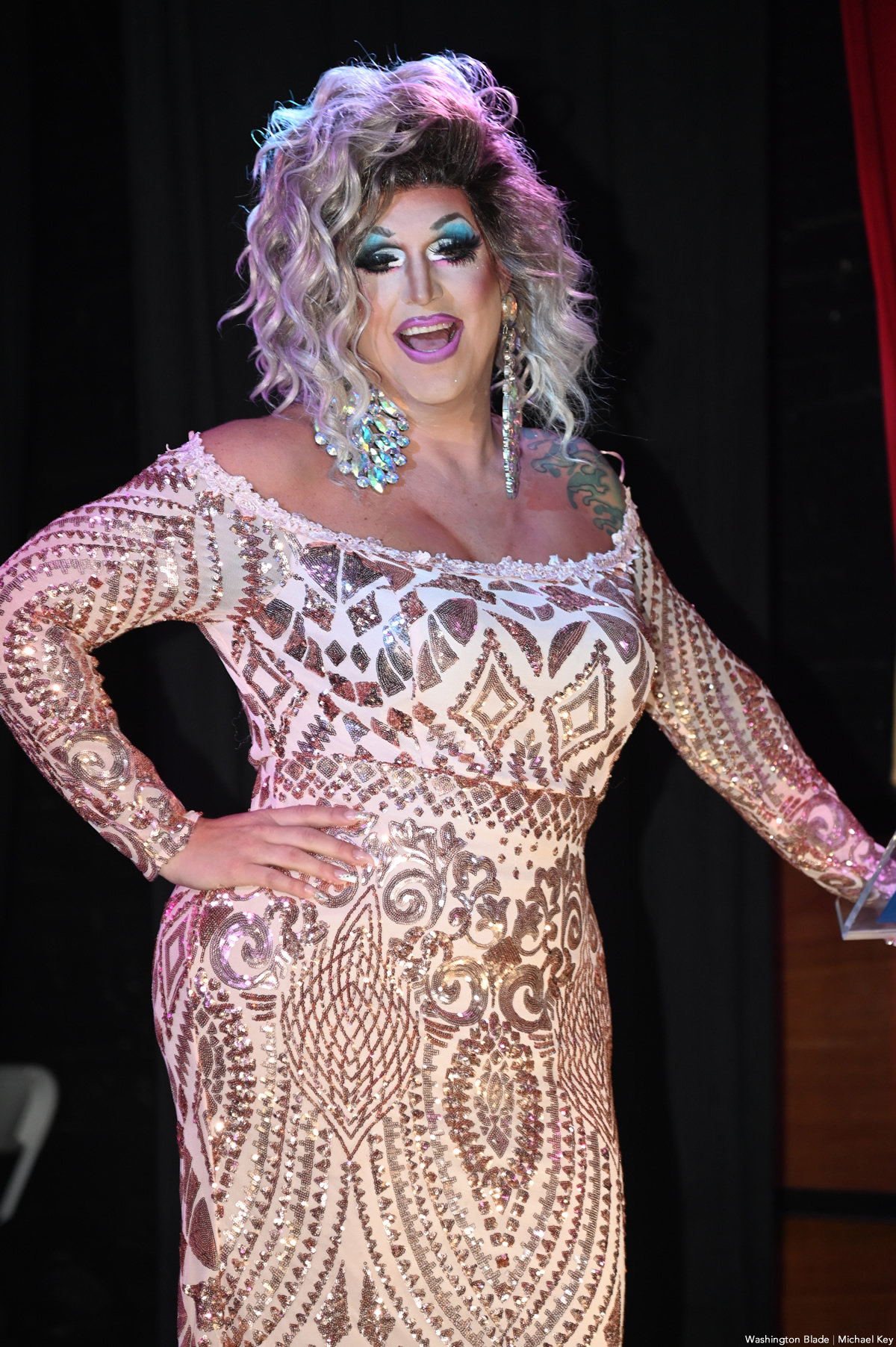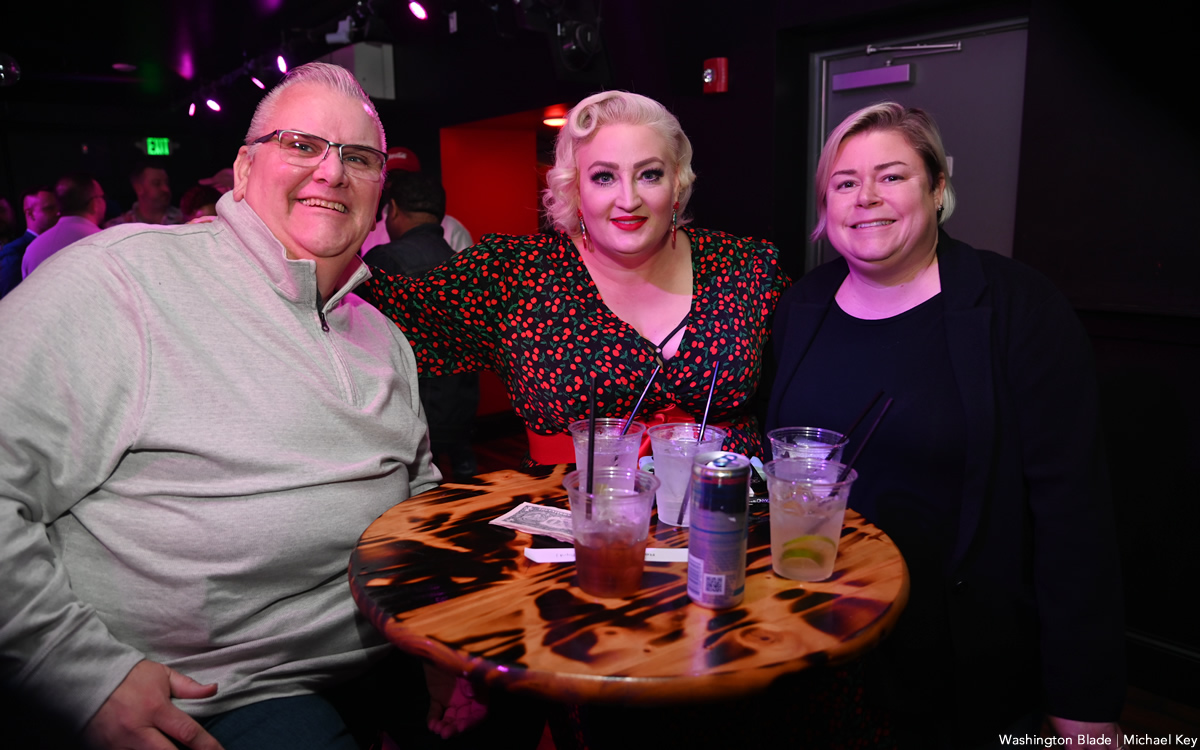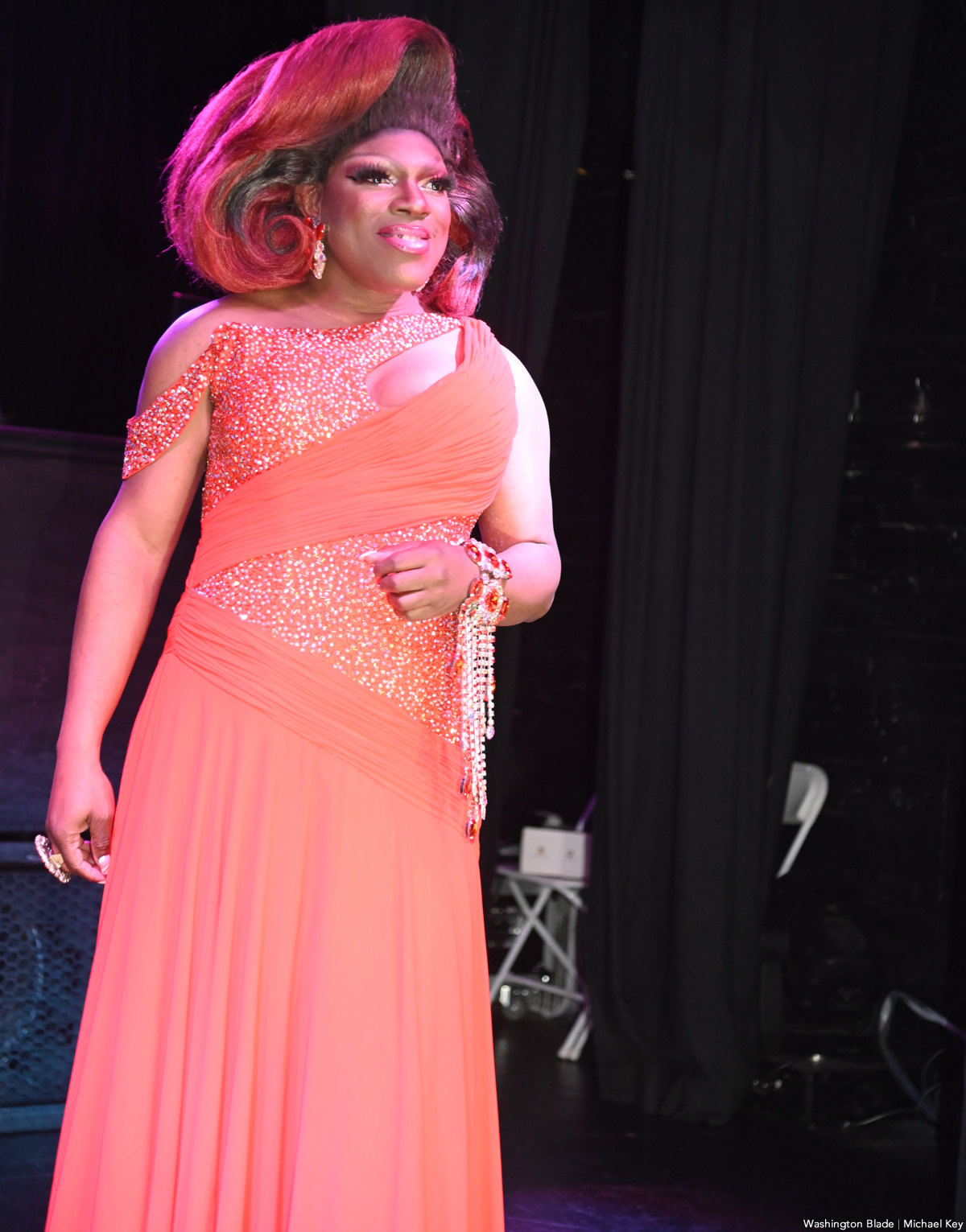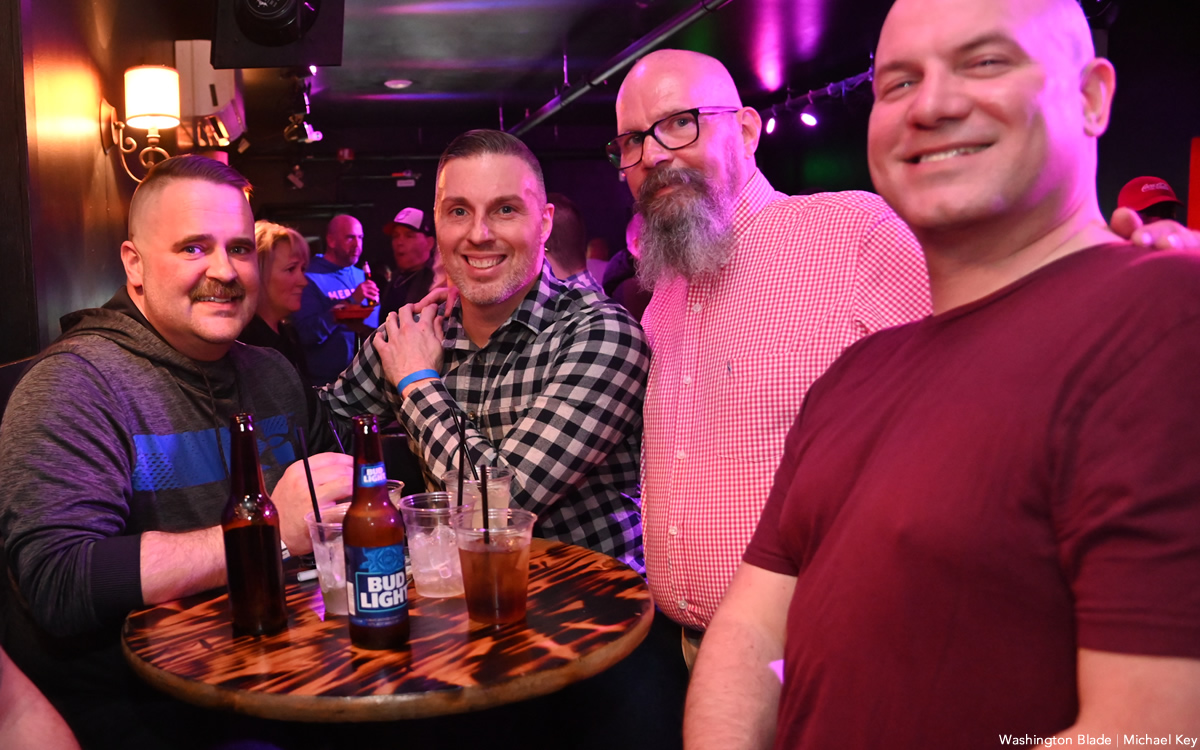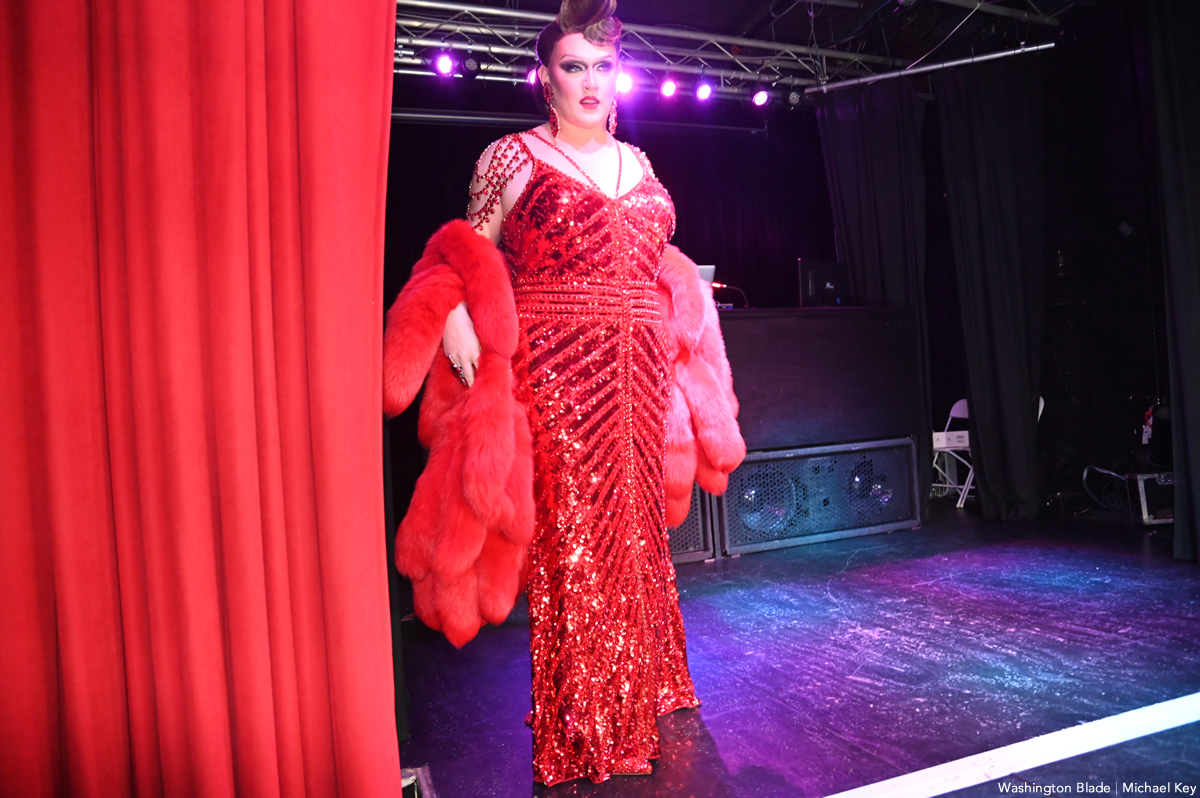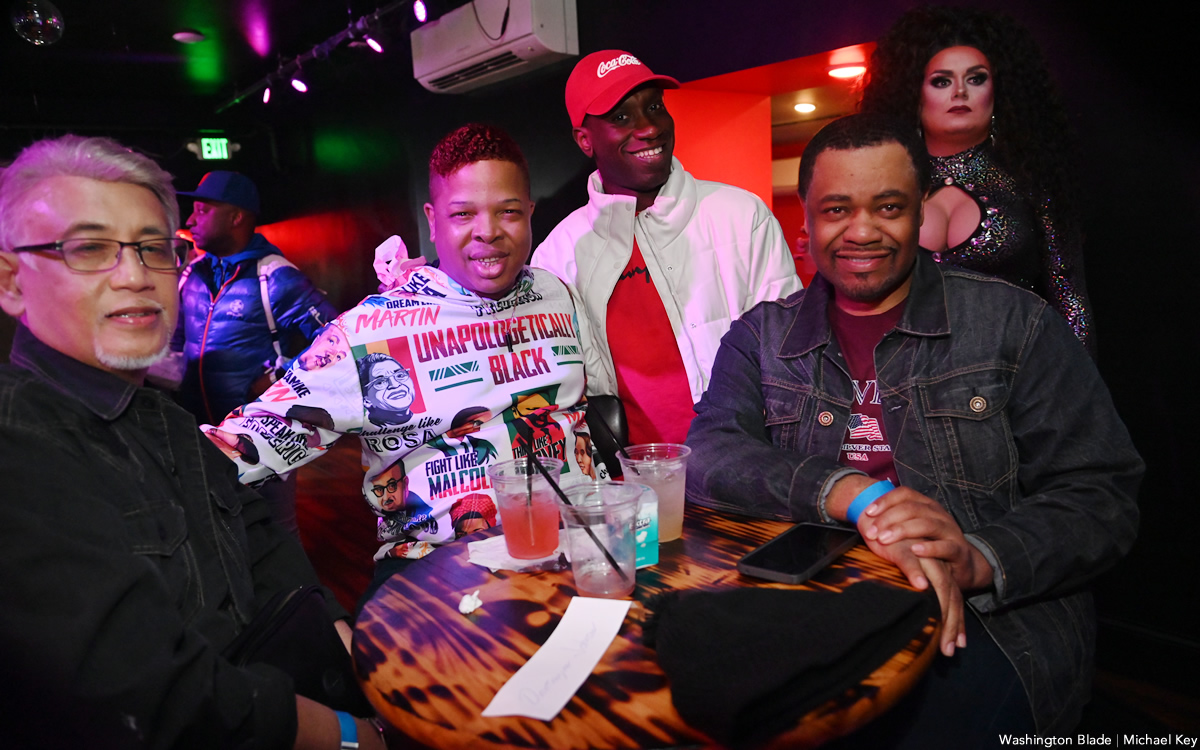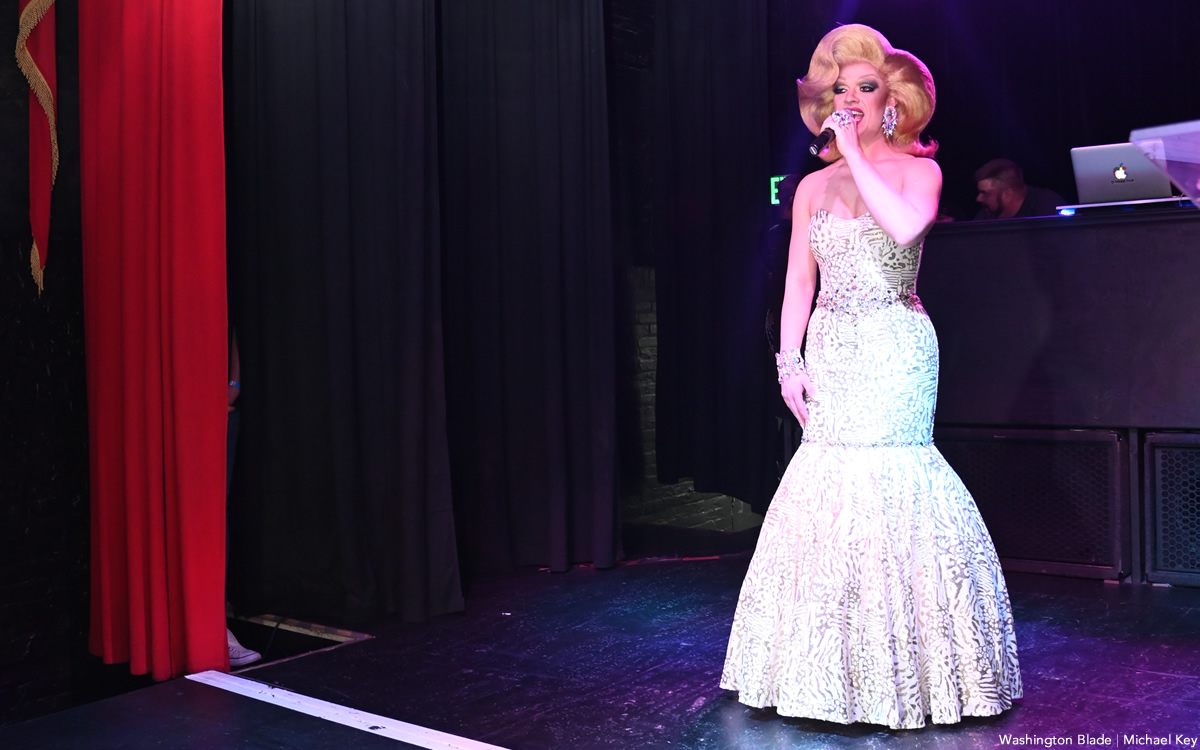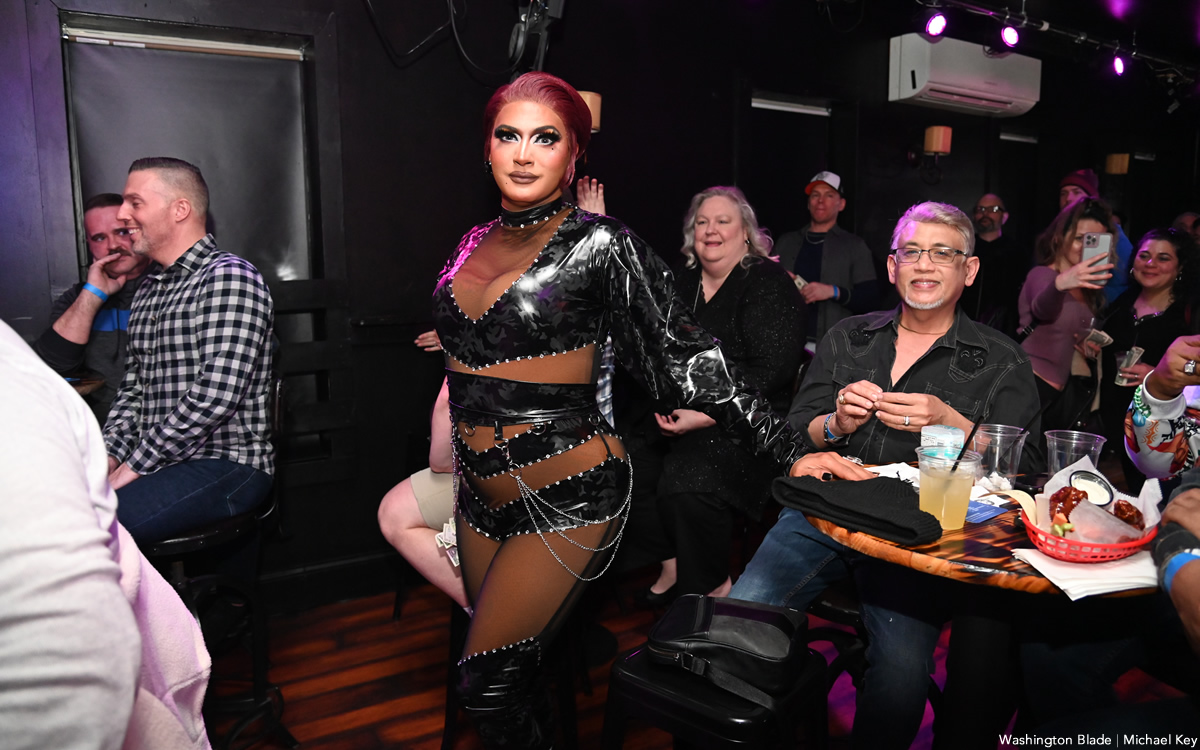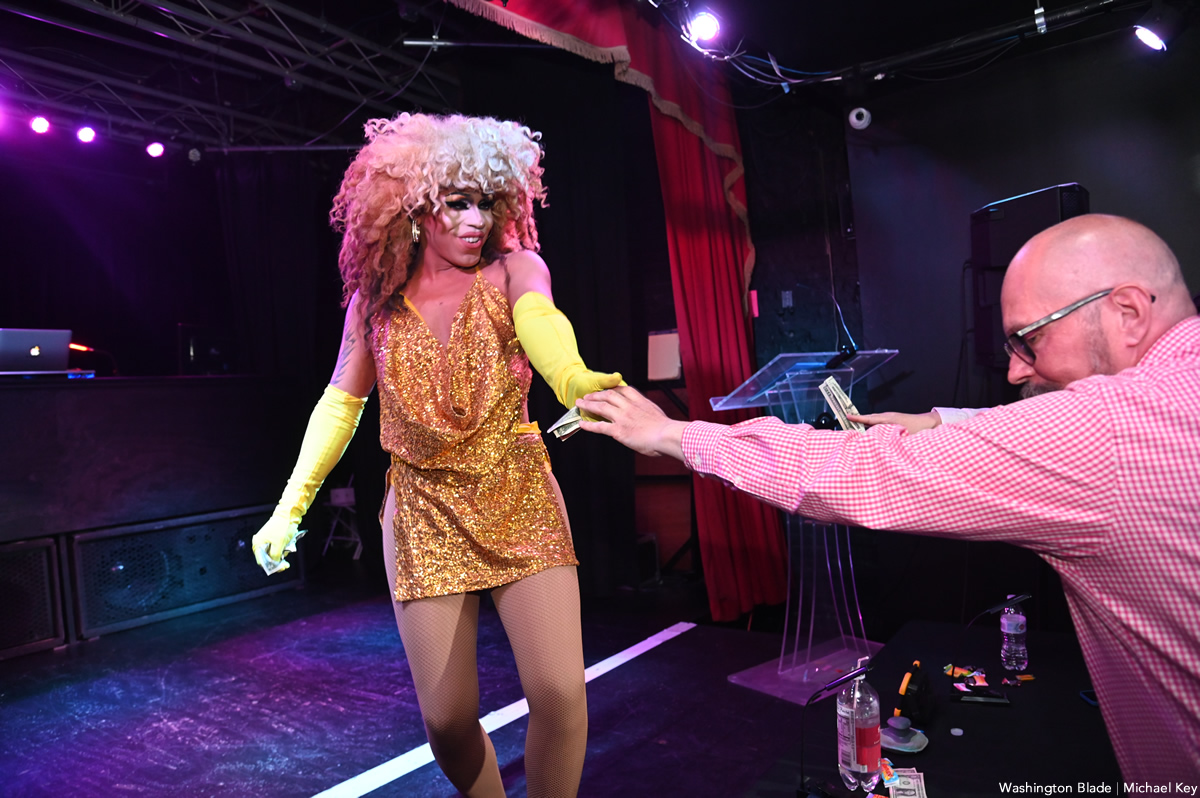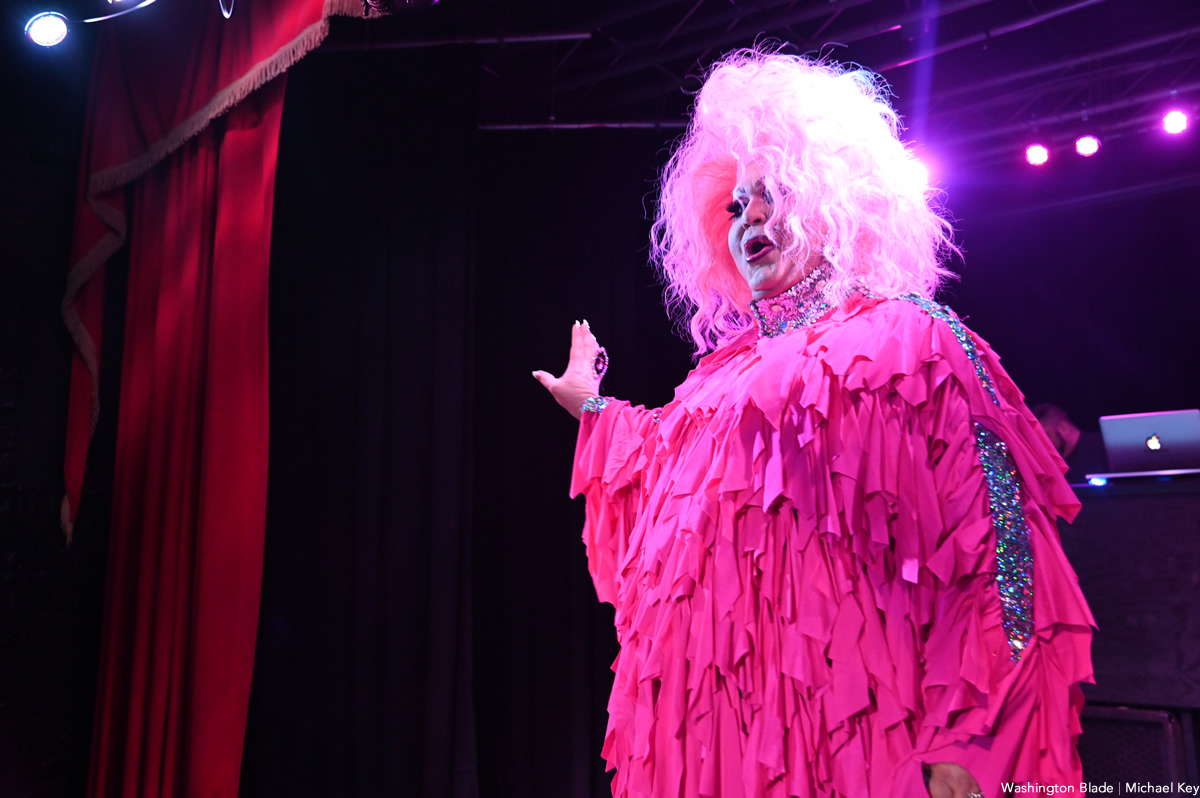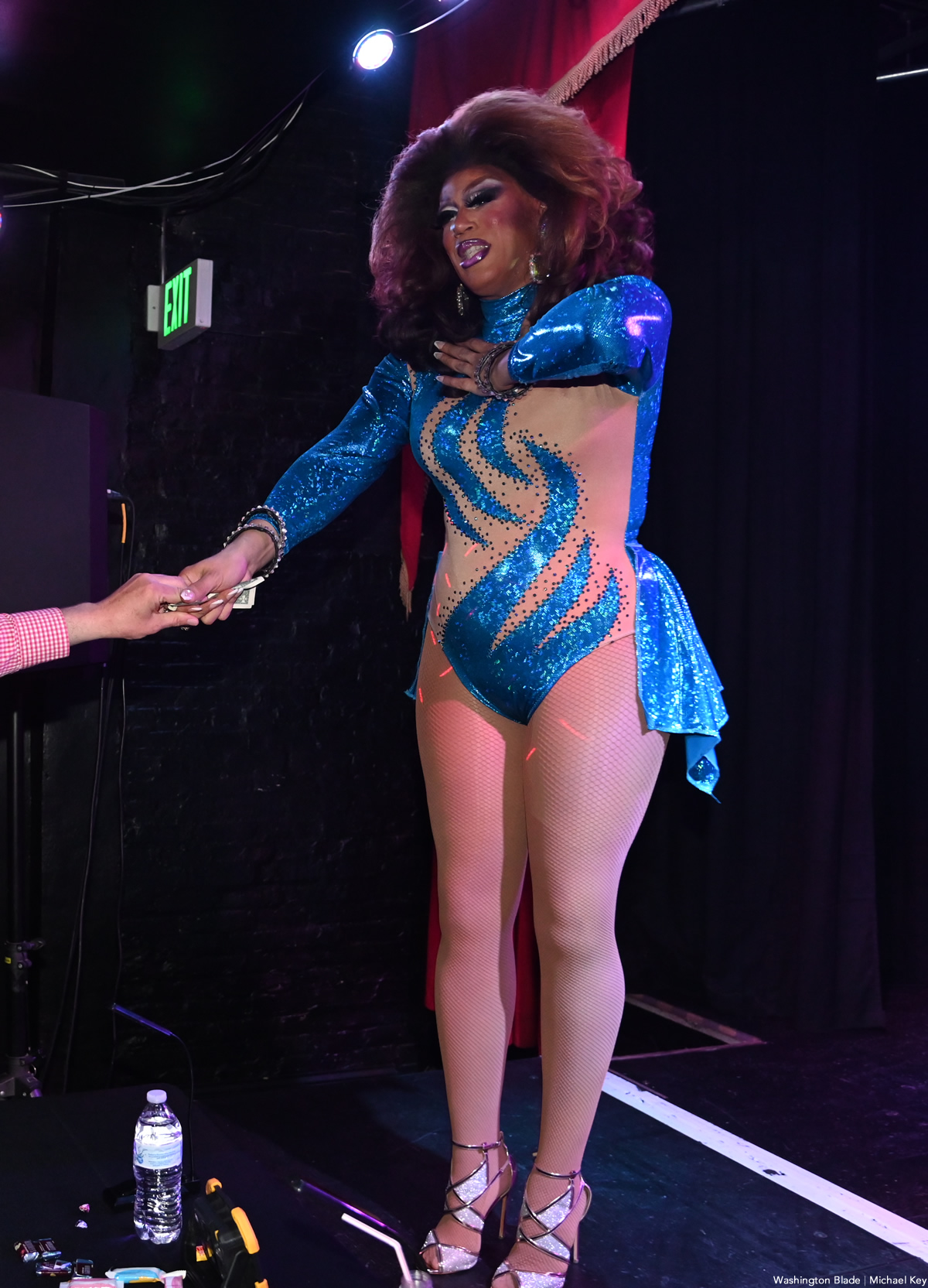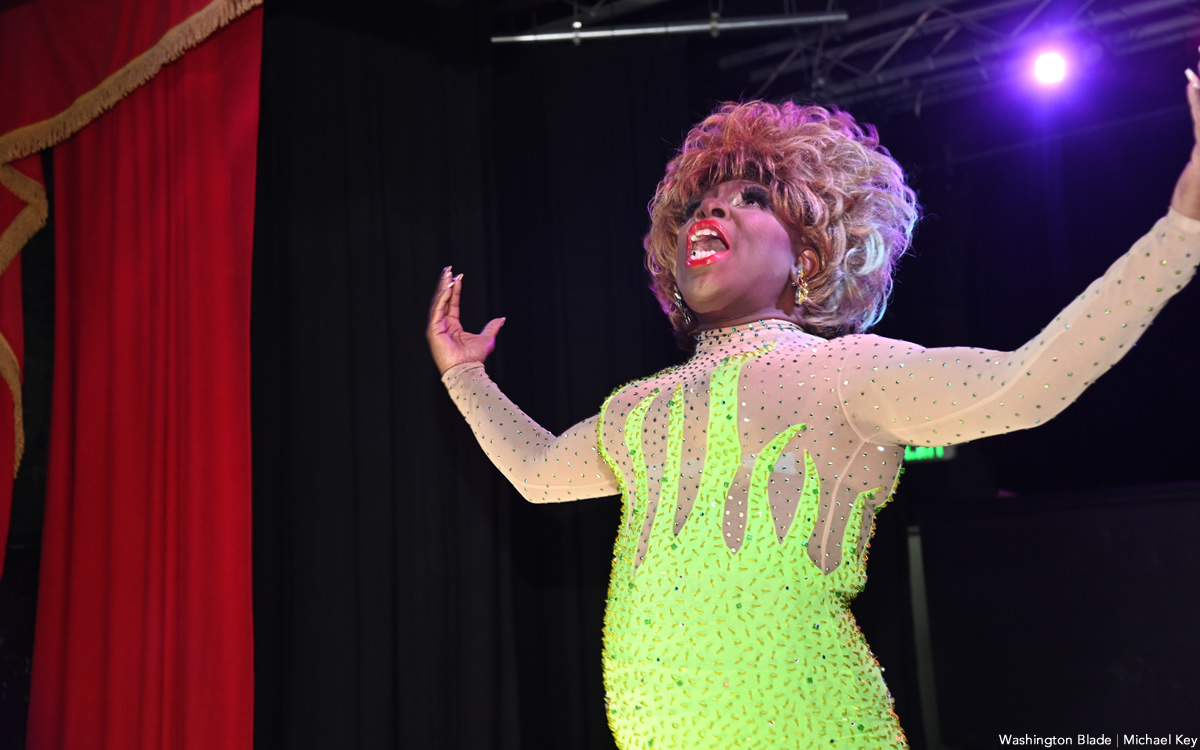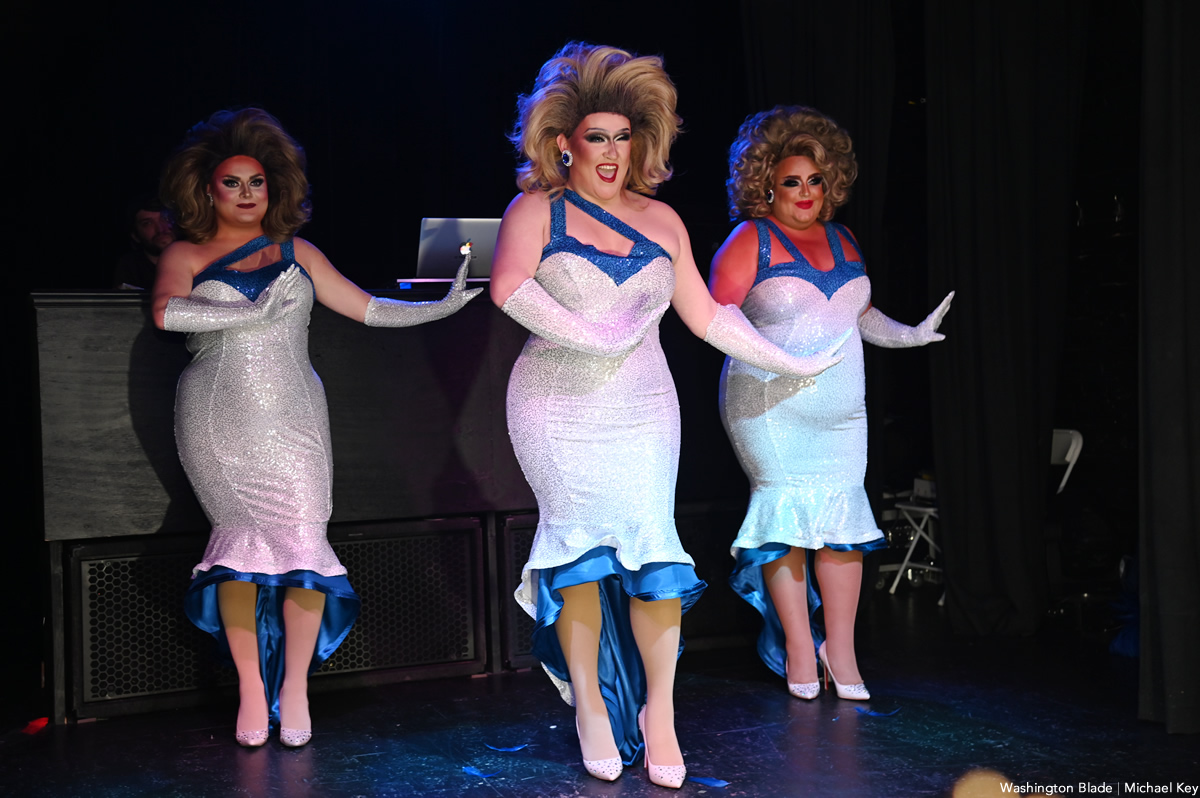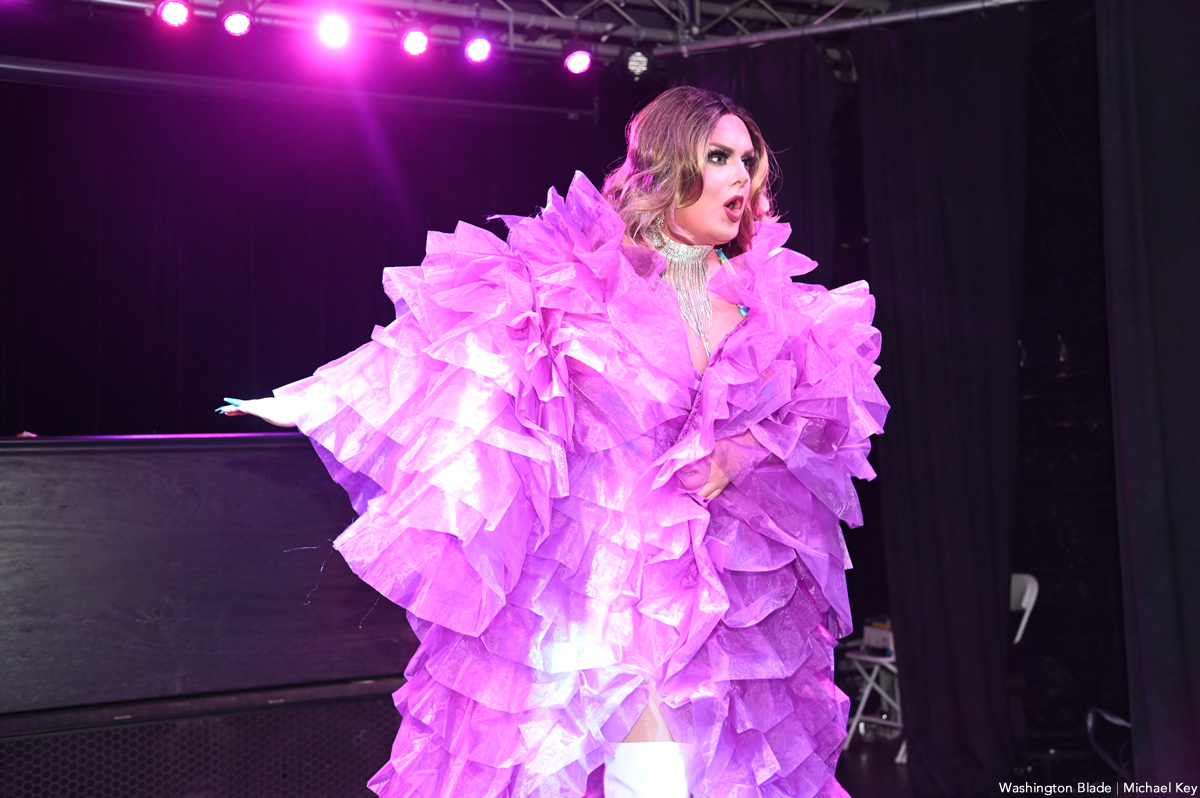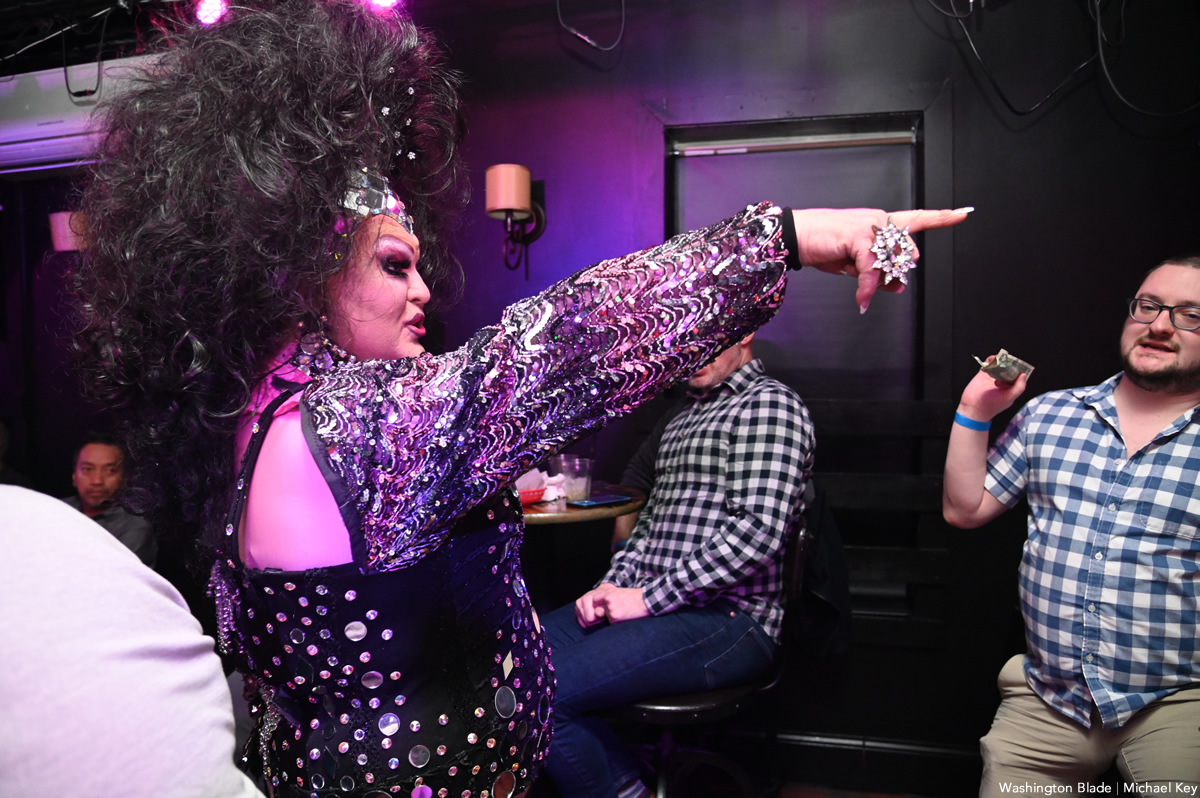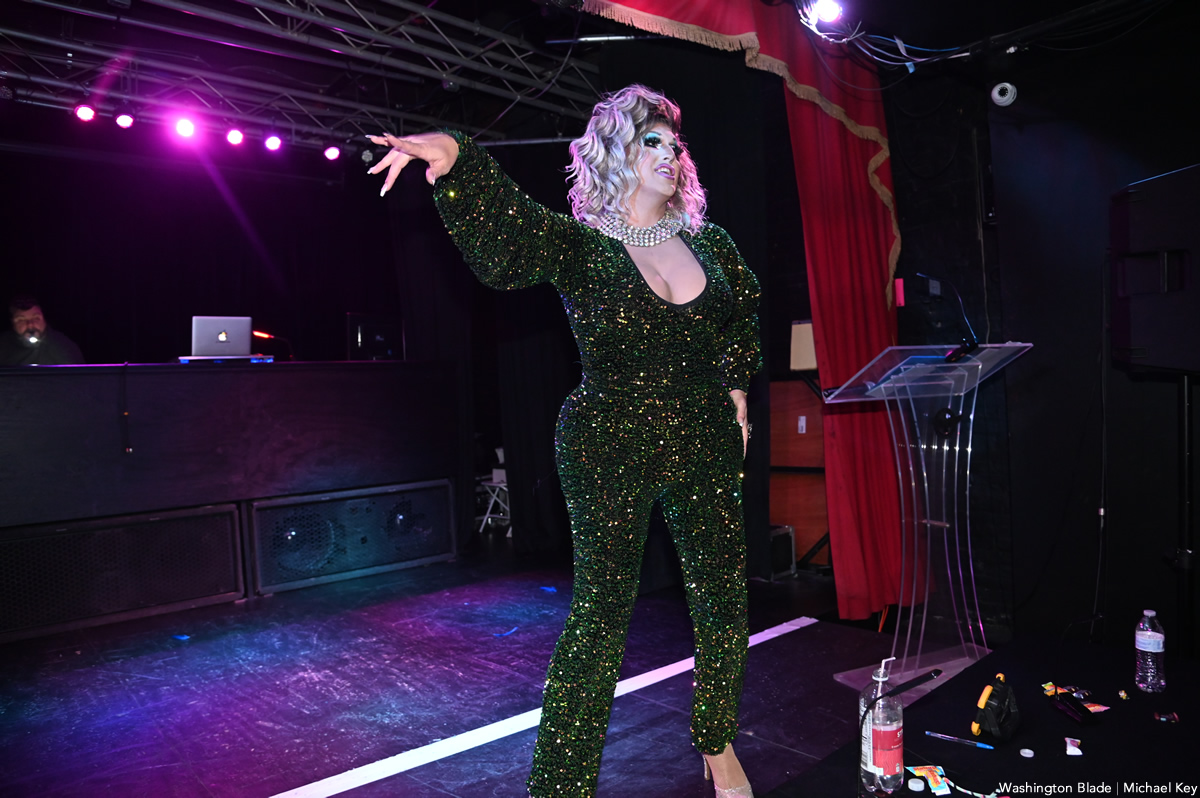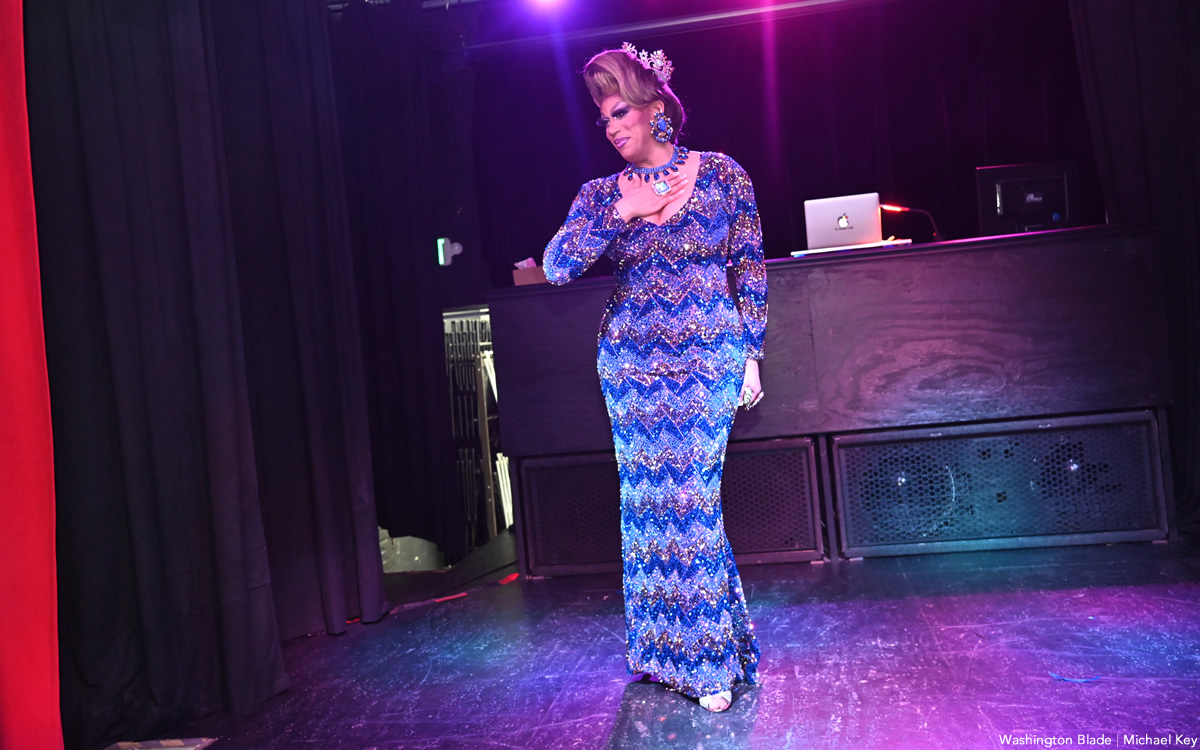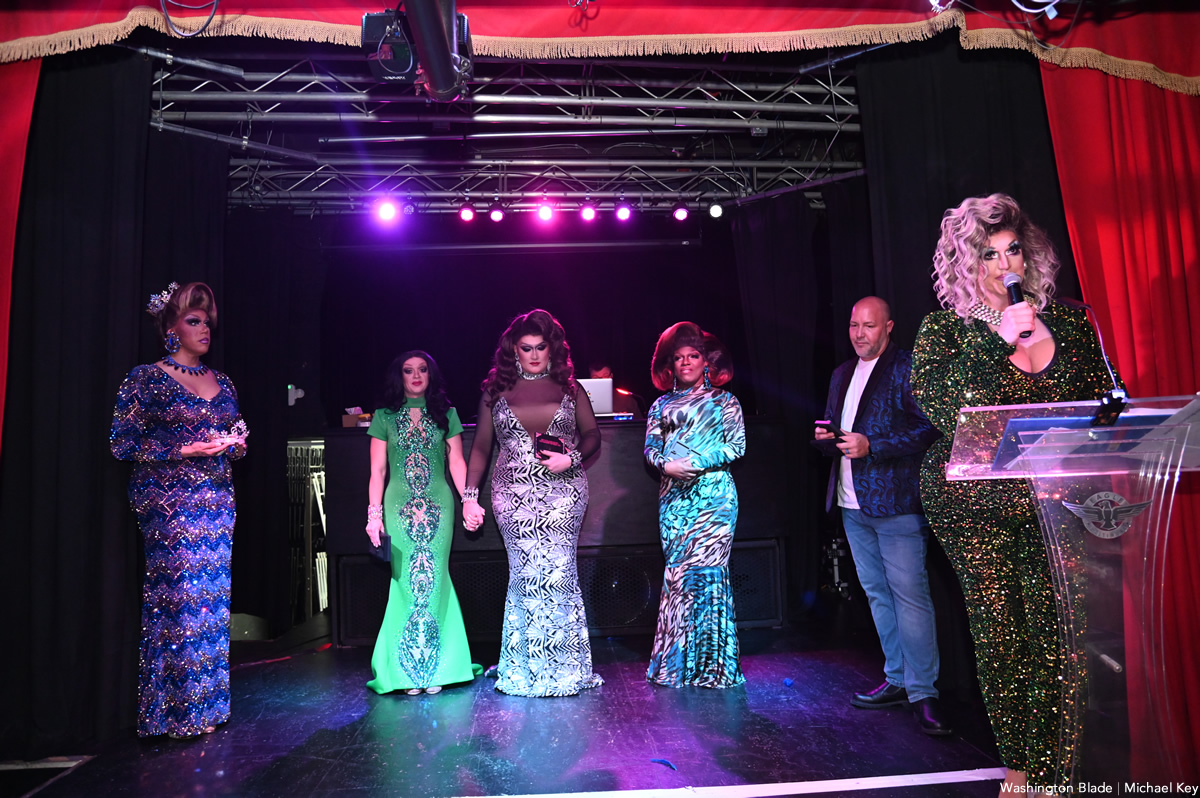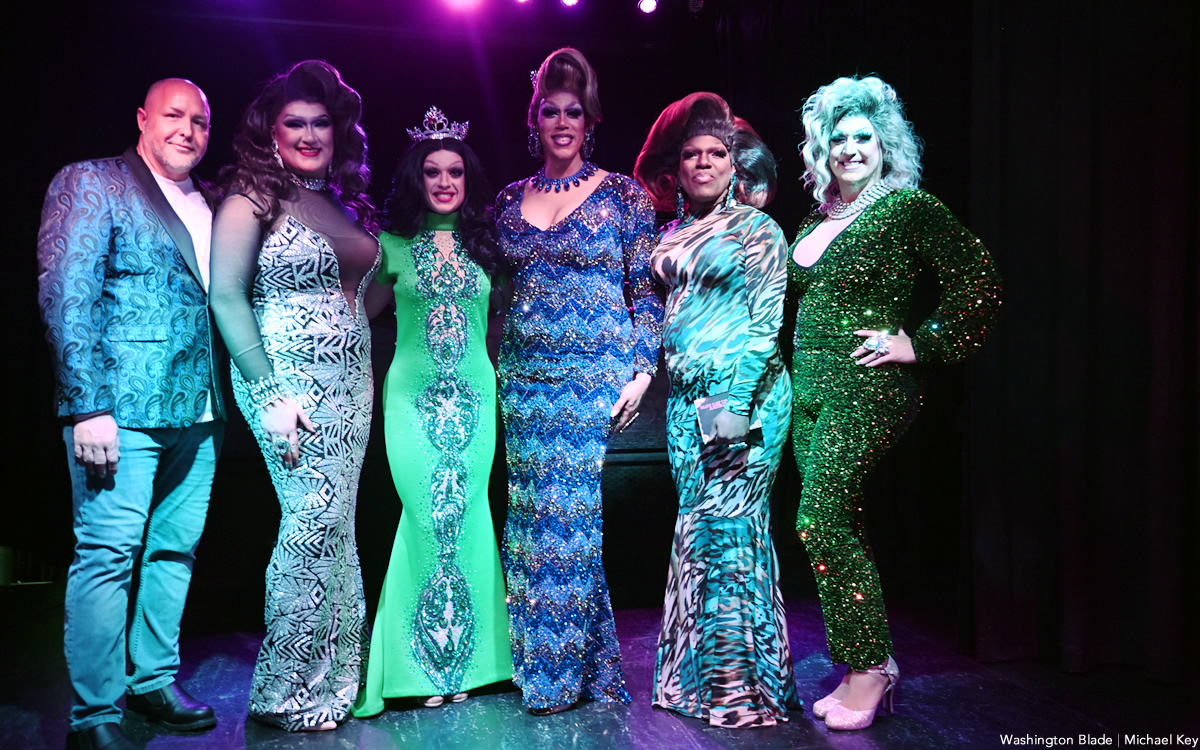 Covering Miss Charm City for @WashBlade at @EagleBaltimore . Stormi Skye takes the crown pic.twitter.com/muykQqiET6

— Michael Patrick Key (@MichaelKeyWB) March 25, 2023
Trans women banned from track and field, intersex athletes restricted
World Athletics Council policy to go into effect March 31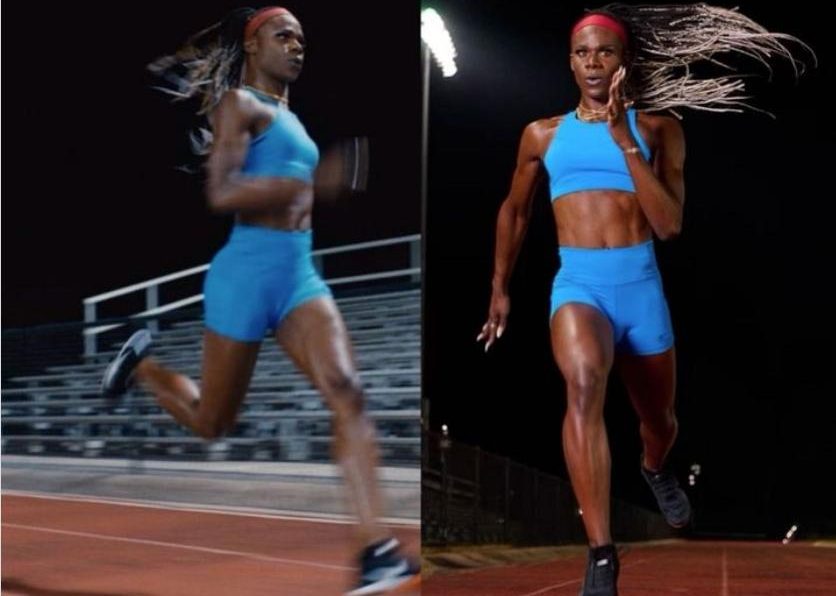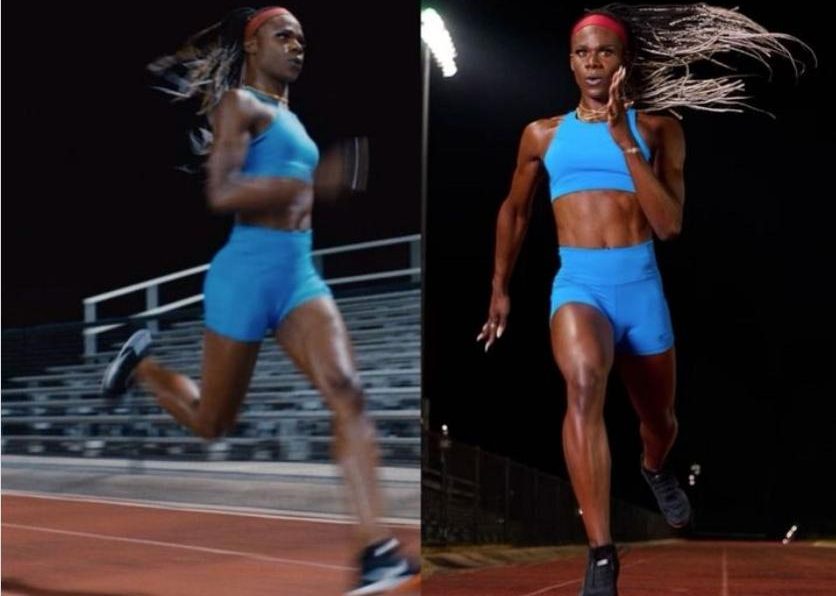 The organization that makes the rules for track and field meets around the world declared Thursday it will bar transgender women who have experienced male puberty from competing, a move that was anticipated following a similar trans ban issued last year by the governing body for world swimming.
As the Associated Press noted, at this moment there are zero trans women competing at the elite level of track and field. But the edict, which the World Athletics Council announced will take effect on the Transgender Day of Visibility, March 31, is crushing news for one hopeful.
In May 2019, CeCé Telfer won the 400m hurdles at the Division II championships and became the first out trans woman to win an NCAA title. She's been training ever since for her shot at the Olympics, despite being ruled ineligible for Beijing at the trials in 2021. The Jamaican-American had set a goal of qualifying for Paris in 2024. But the World Athletics ban ends that dream.
Telfer tweeted Thursday, "It feels as though the world stopped moving."
It feels as though the world stopped moving…

— CeCe Telfer (@CeceTelfer) March 23, 2023
Another ruling by the group will likely mean no shot at the Olympics for another Black woman athlete, two-time gold medalist Caster Semenya. The South African track icon is not trans, but because of her higher than typical testosterone levels, she has been barred from competing in her signature event, the 800m. World Athletics took that from her around the same time Telfer made history, in May 2019.
The group issued an eligibility ruling that prohibits female athletes like Semenya who have Differences in Sexual Development from competing in women's events, from the 400m to one mile (1600m), unless they reduce their testosterone levels. So, Semenya chose to run in longer events than she did previously. She finished 13th in her qualifying heat at 5,000 meters at world championships last year as she worked to adapt to longer distances, in preparation for Paris.
"I'm in the adaptation phase, and my body is starting to fit with it. I'm just enjoying myself at the moment, and things will fall into place at the right time," the South African runner told the AP.
That time may now never come. On Thursday, World Athletics announced athletes who have DSD will have to undergo hormone-suppressing treatment and maintain a testosterone level of below 2.5nmol/L for 24 months, in order to be eligible to compete in any event in the female category.
Semenya vowed following the 2019 ruling that she would never again take any testosterone suppressing medication, terming the rules discriminatory and unfair.
This new rule could impact not only Semenya but also as many as a dozen other elite runners, World Athletics President Sebastian Coe said. Among them, Olympic 200-meter silver medalist Christine Mboma of Namibia, who won a silver medal in Tokyo two years ago but didn't compete last year because of an injury. Mboma has not publicly stated whether she would be willing to undergo hormone therapy.
Like Semenya, Olympic 800-meter silver medalist Francine Niyonsaba of Burundi has said she will not undergo hormone suppression.
Even though Niyonsaba, Mboma and Semenya are not trans like Telfer and former Connecticut high school track athletes Andraya Yearwood and Terry Miller — who have been targeted in federal court by opponents of inclusion — there is one thing all these women have in common: They are all women of color, and all targeted for being too fast because of their natural gifts.
Chicago Blackhawks: No Pride jerseys over Russia concerns
Several of the team's players are Russian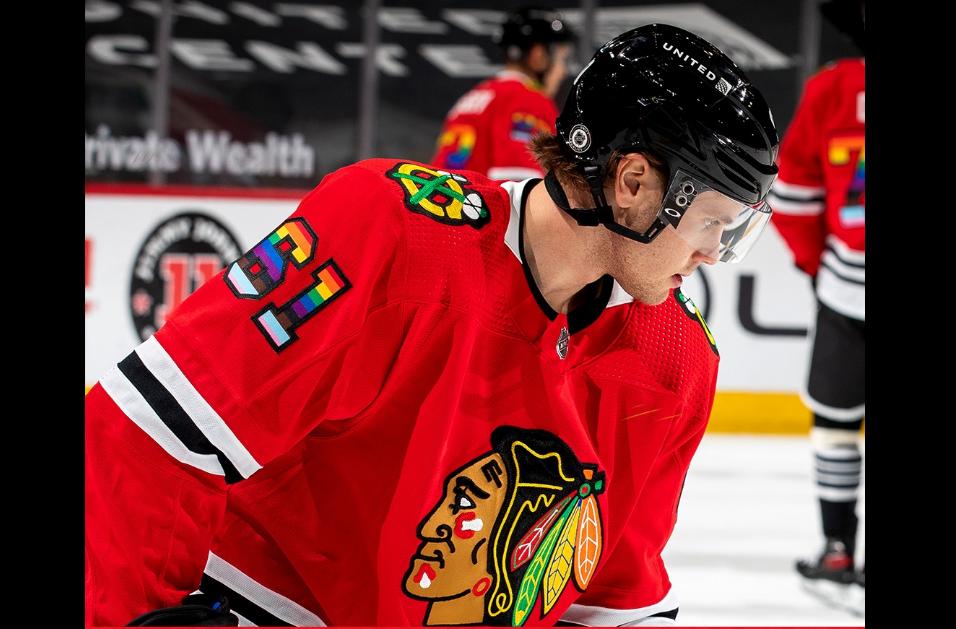 The National Hockey League's Chicago Blackhawks franchise have opted to not wear the team's Pride-themed warmup jerseys before Sunday's Pride Night game against the Vancouver Canucks based on security concerns over the recently expanded Russian law prohibiting mention of LGBTQ rights in Russia the Associated Press reported.
According to the AP, the decision was made by the NHL organization following discussions with security officials within and outside the franchise, according to a person familiar with the situation who spoke to the AP on Wednesday on condition of anonymity because of the sensitivity of the move.
Blackhawks defenseman Nikita Zaitsev is a Moscow native, and there are other players with family in Russia or other connections to the country the AP noted.
The team has participated in the LGBTQ themed part of the 'Hockey is for everyone' campaign and has in previous years set aside recognition for the LGBTQ community in Pride night celebrations.
The Blackhawks will not wear Pride-themed warmup jerseys before Sunday's Pride Night game against Vancouver because of security concerns. https://t.co/33idpM8BDD

— USA TODAY Sports (@usatodaysports) March 23, 2023
While the team will forgo the jerseys, the AP noted that DJs from the LGBTQ community will play before the game and during an intermission, and the Chicago Gay Men's Chorus also is slated to perform. There also are plans to highlight a couple of area businesses with ties to the LGBTQ community.
The decision by the team has sparked outage including Outsports editor Cyd Zeigler, who noted on Twitter that the NHL has an inclusion problem as the Chicago team joins the New York Rangers, who opted not to wear Pride jerseys or use Pride stick tape as part of their Pride night this past January despite previously advertising that plan. The Rangers' Pride Night was held 10 days after Ivan Provorov, the alternate captain for the National Hockey League's Philadelphia Flyers, opted out of participating in the team's Pride Night charity event before the game Tuesday, claiming a religious exemption based on his Russian Orthodox faith.
San Jose Sharks goalie James Reimer didn't take part in the Sharks Pride Night wearing Pride-themed jerseys in support of the LGBTQ community, telling multiple media outlets that support of the LGBTQ community runs counter to his religious beliefs.
Wow! that's insane. The #Blackhawks had no problem supporting Ukraine – with whom Russia is AT WAR -for a game.

But rainbows on Pride Night? "Oh what will Russia think??!?! We better not!"

The @NHL has a very serious LGBT-inclusion problem on its hands.https://t.co/qVAig47zeM https://t.co/QTjZulo8wa

— Cyd Zeigler (@CydZeigler) March 23, 2023