2022 DC Brau Pride Pils can is 'Proud to Say GAY!'
DC Brau Reveals Winning Design of its 5th Annual Pride Pils Can and Announces The Upcoming Pride Pils Dance Party & Launch, Co-Hosted by DACHA Beer Garden and Electric Rainbow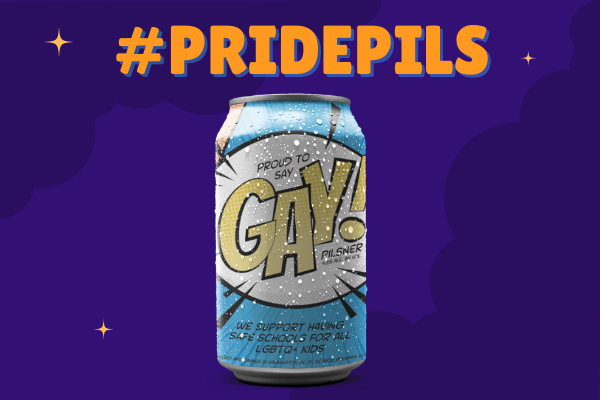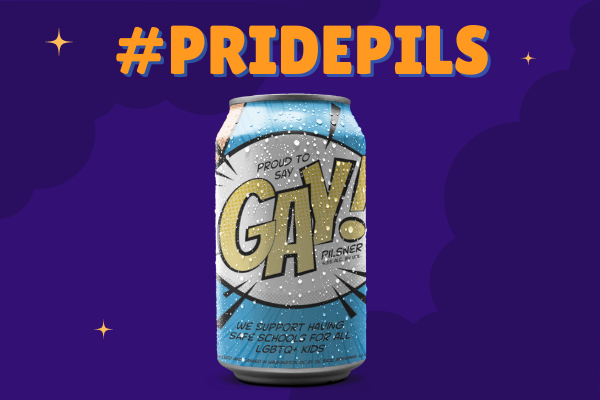 DC Brau, D.C.'s original craft brewery, reveals the winning design of its 5th annual Pride Pils can and announces the celebratory Pride Pils Dance Party & Launch event. In support of The Blade Foundation and SMYAL, DC Brau partnered with local artist Chord Bezerra of District Co-Op to design this year's can, with locals voting for their favorite art on The Washington Blade.
DC Brau will showcase the winning Pride Pils design, kicking off DC Pride with a celebration at DACHA Beer Garden in Navy Yard on Thursday, June 2nd, from 6pm – 11pm. In partnership with Dacha and beloved local LGBTQIA+ dance party, Electric Rainbow, guests will enjoy DC Brau beer, featuring the newly minted 2022 Pride Pils can and bites available for purchase from Dacha. Artist and DJ, Chord Bezerra, will close out the evening with a live DJ set and dance party kicking off at 8pm.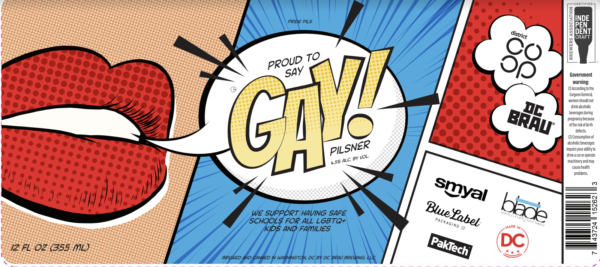 The winning art, designed by Chord Bezerra, was created in direct response to Florida's "Don't Say Gay" bill, which limits what classrooms can teach about sexual orientation and gender identity, which disenfranchises vulnerable youth. This design seeks to counter the bill's harmful message and celebrate Pride across the LGBTQIA+ community. In addition to the design being featured on DC Brau's 2022 Pride Pils can, supporters can purchase Proud to Say GAY! merchandise, including T-shirts, sweatshirts, stickers, and more from District Co-Op. Proceeds from each purchase will benefit The Blade Foundation and SMYAL.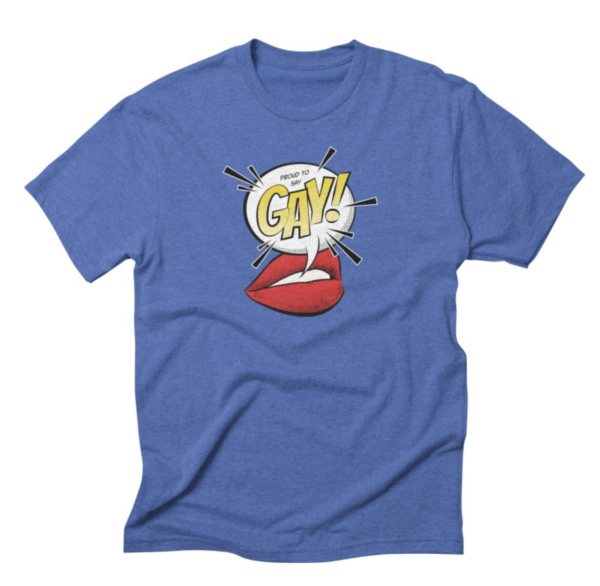 Since launching Pride Pils in 2017, DC Brau has donated more than $42,083 to The Blade Foundation and SMYAL, selling more than 81,576 Pride Pils cans. This year, the can labels have been generously donated by Blue Label Packaging Co. along with PakTech's donation of packaging handles.
Guests are encouraged to RSVP in advance via Eventbrite. General admission tickets are free, with VIP tickets available for a donation of $20, which includes a complimentary can of Pride Pils and access to the VIP area near the DJ booth. All donations and event proceeds will go directly to The Blade Foundation and SMYAL.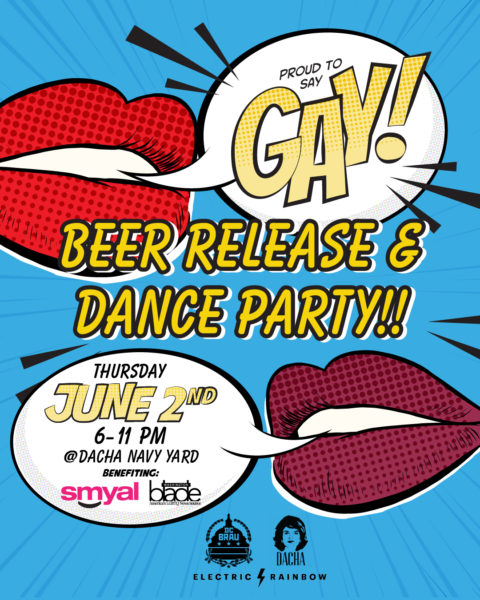 About DC Brau:
DC Brau Brewing Company is DC's original craft brewery, brewing award-winning beer utilizing a delicious and uniquely American blend of North American and European techniques and ingredients. Founded in 2011, DC Brau is distributed throughout the greater National Capital Region, Maryland, Delaware, Pennsylvania, and internationally in the UK. Co-Founders Brandon Skall, Jeff Hancock and Mari Rodela have become pillars in the DC beer community by creating DC's first craft brewery with creative, expertly brewed beers and hard seltzers. For more information on DC Brau, visit www.dcbrau.com, and follow on social media @dcbrau.
About The Washington Blade: The Washington Blade was founded in 1969 and is known as the "newspaper of record" for the LGBTQ community both locally and nationally. For more information, visit washingtonblade.com and follow on Facebook (@WashingtonBlade) & Twitter/Instagram (@WashBlade).
About District CoOp: District CoOp is a collection of artists celebrating design, diversity and the culture of D.C. We're all about supporting and empowering local artists and creating a brand for the people by the people. All designs are available in both men's and women's and as a tank or crew. Follow us on Instagram (@District_CoOp) or Facebook (@DistrictCoOp).
About SMYAL:
SMYAL (Supporting and Mentoring Youth Advocates and Leaders) supports and empowers lesbian, gay, bisexual, transgender, and questioning (LGBTQ) youth in the Washington, DC, metropolitan region. Through youth leadership, SMYAL creates opportunities for LGBTQ youth to build self-confidence, develop critical life skills, and engage their peers and community through service and advocacy. Committed to social change, SMYAL builds, sustains, and advocates for programs, policies, and services that LGBTQ youth need as they grow into adulthood. To learn more, visit SMYAL.org
Drag now a leading draw at Olney as 'Kinky Boots' debuts
'A beautiful piece about acceptance and tolerance'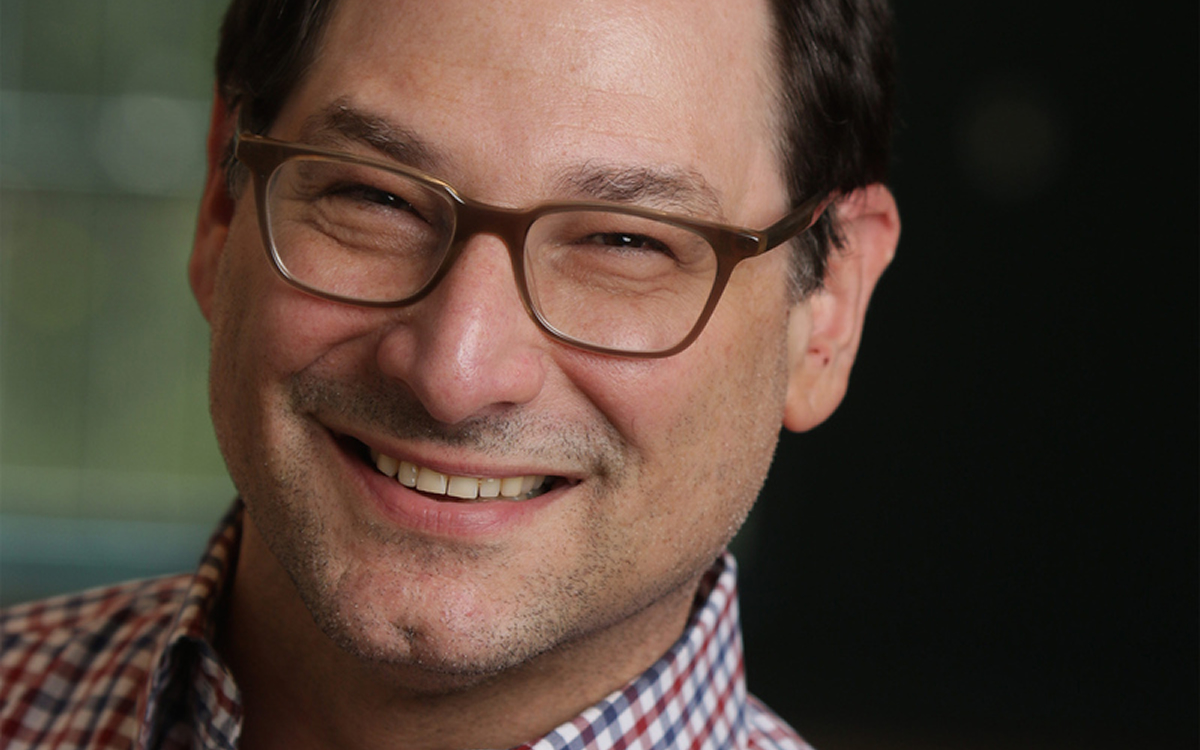 'Kinky Boots'
Feb. 10-March 19
Olney Theatre Center
2001 Olney-Sandy Spring, Rd., Olney, Md.
$42-$95
Olneytheatre.org
In the last few years, Olney Theatre Center's leafy, suburban campus has become a hotbed of drag activity and audiences are eating it up.
"We're getting old straight couples who don't come for theater, but they'll come for this," says Jason Loewith, Olney's artistic director for a decade.
What began as part of Olney Outdoors, a COVID-inspired open air summer series, drag shows quickly exploded into a leading draw. In fact, Olney's drag nights — initially suggested by director of curator programming Kevin McAllister — have sold better than all other outdoor offerings including cabaret and jazz, Loewith explains.
"Drag has brought us the most diverse audience for anything we've ever done: regular theatergoers and nontraditional theatergoers, queer and straight, old and young, and the very young for whom it would be illegal to watch a drag show in several states."
With that in mind, Loewith is now directing Olney's production of "Kinky Boots" (opening Feb. 10), the uplifting Tony Award-winning collaboration featuring Cyndi Lauper's quirky, hard driving rock score and Harvey Fierstein's familiarly sentimental book. Adapted from a small British film, it's the story of Charlie Price, a young man trying to save his family's failing shoe factory in depressed Northampton. A chance meeting with Lala, a London drag queen, unites the unlikely pair in an improbable business venture.
Though "Kinky Boots" has been on his radar for a few years, it wasn't always. In the early years of his Olney tenure, Loewith, 54, wasn't that into a drag centric show. It just wouldn't have answered the "why this" and "why now" that theaters ask when building a season, he says. But things have changed, and he's learned a few things about what his audience likes.
Now it's the company's first main stage show planned after the height of the pandemic. Still, Loewith was oddly nervous about directing. Despite having once dated a drag queen, he came to the project with little knowledge of the drag community so there was some anxiety involved, but that soon went away.
It seems Loewith, who married his husband in the backyard of their Bethesda home in the summer of 2021, has rather fallen in love with the show: "It's elegantly put together yet very strong; there's a delightful simplicity to it, resulting in a beautiful piece about acceptance and tolerance.
"It's a great show about self-acceptance that touches on some universal themes like daddy issues. And with its message of opening your mind to free yourself, makes every day of the work a soul-affirming experience, especially in this moment of gender fluidity being under attack and perceived as something incredibly threatening."
He's also elated with the cast. Although they considered looking to New York to fill some of the parts, it wasn't necessary. They've found a phenomenal group of DMV talent (19 members of the show's 20-person cast are locals). "And as Lola and Charlie, Solomon Parker III and Vincent Kempsi, respectively, have claimed the triple threat roles," he says. "They're really born to play the parts."
A hit on the Broadway boards, "Kinky Boots" promises a great experience on Olney's comparatively intimate main stage too, he adds. Audiences get the big production numbers, the conveyer belt, and rock ballads, but here you get a much better sense of Charlie and Lola's intertwining journeys.
Replete with its own drag consultant Devon Vaow (who's known to perform as Evon Michelle), the production is sponsoring related events including an opening night panel discussion on drag history; a Sip 'n' Face Paint (BYOM); a singles mixer that's open to everyone; and Drag Queen Story Hour at nearby Olney Library (go to olneytheatre.org for details).
All in all, Olney's "Kinky Boots" is poised to offer a lot. At a moment when there are legislators attempting to ban drag performances on college campuses, it's a good opportunity to support the visibility of drag. And Loewith says to expect a good time. He likens the experience to seeing four drag shows wrapped into one fabulous Broadway musical.
Celebrate Mardi Gras in the DMV
'Arty-Gras' held at Whino in Arlington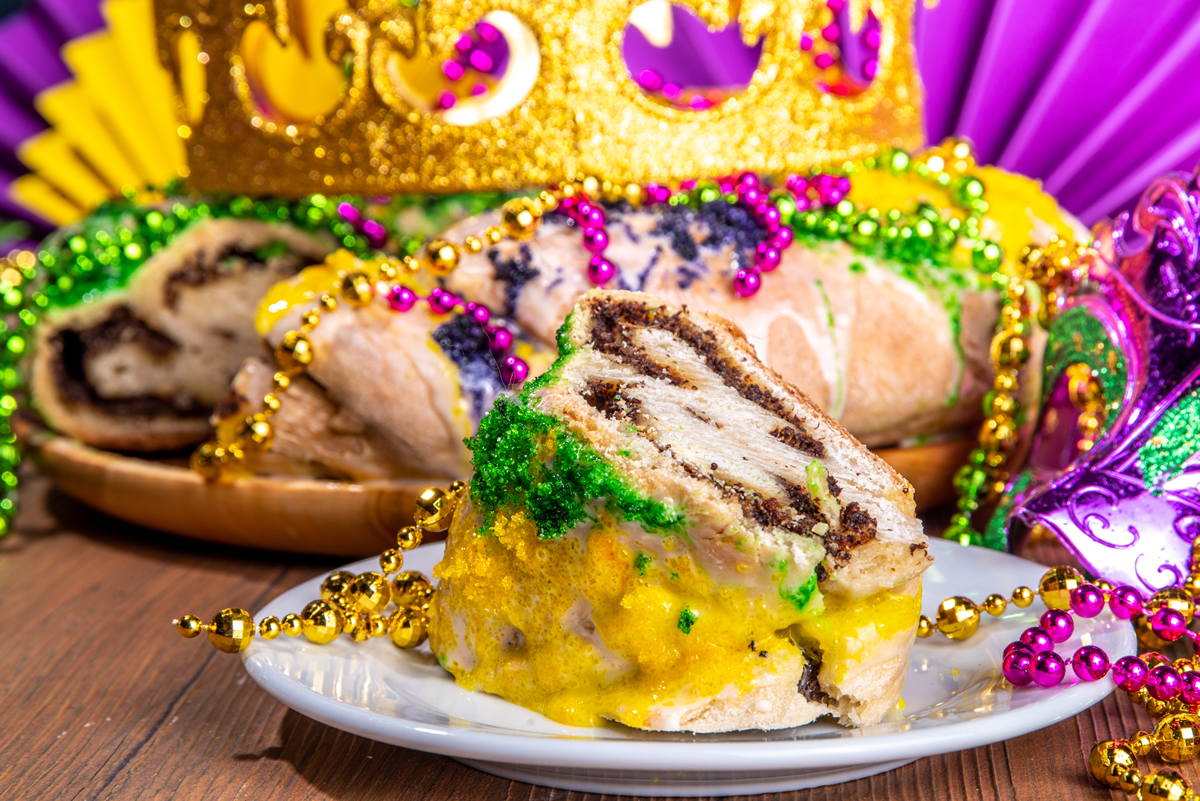 Artomatic will host "Arty-Gras" on Friday, Feb. 27 at 8 p.m. at Whino in Arlington, Va.
This event is an art-centric mardi gras party in the DMV. There will be a masquerade parade and a costume contest party. Winners of the contest will be awarded cash prizes. The event will end with a dance party hosted by a DJ.
Admission is free, for any inquiries email [email protected].  
Rainbow History Project to interview Malebox! publisher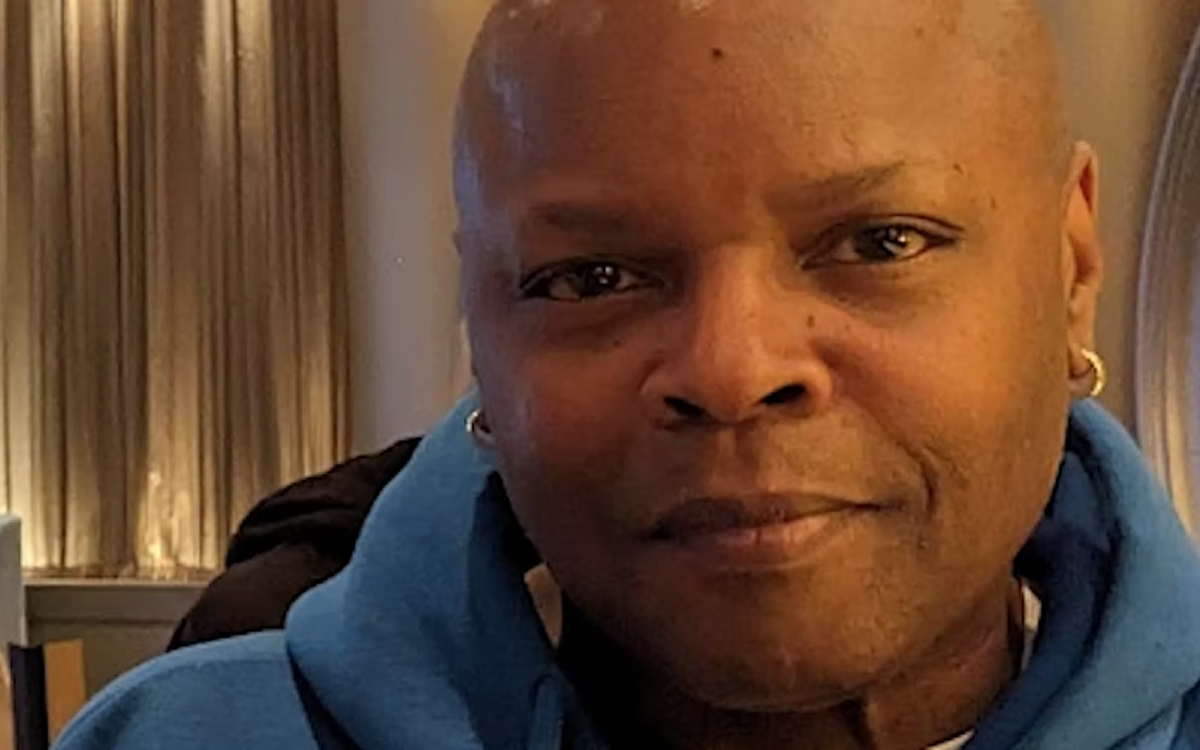 Rainbow History Project will host "Talking Gay History" to celebrate Black History Month by interviewing Ric Irick on Sunday, Feb. 12 at 12 p.m. on Zoom.
Irick is ​​the creator and publisher of the magazine Malebox!: DC's Largest Publication for Black Gay Men. Rainbow History Project will also dig into its recent donations of Black gay and lesbian publications to interview Irick. To register for this event, visit Eventbrite.