2022 DC Brau Pride Pils can is 'Proud to Say GAY!'
DC Brau Reveals Winning Design of its 5th Annual Pride Pils Can and Announces The Upcoming Pride Pils Dance Party & Launch, Co-Hosted by DACHA Beer Garden and Electric Rainbow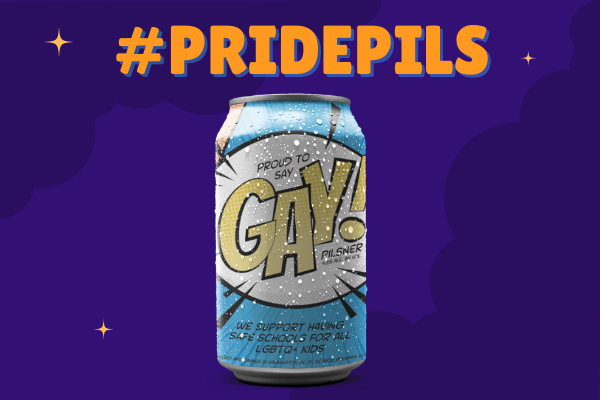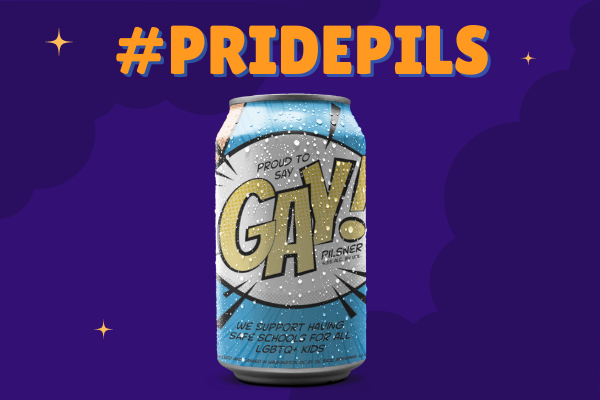 DC Brau, D.C.'s original craft brewery, reveals the winning design of its 5th annual Pride Pils can and announces the celebratory Pride Pils Dance Party & Launch event. In support of The Blade Foundation and SMYAL, DC Brau partnered with local artist Chord Bezerra of District Co-Op to design this year's can, with locals voting for their favorite art on The Washington Blade.
DC Brau will showcase the winning Pride Pils design, kicking off DC Pride with a celebration at DACHA Beer Garden in Navy Yard on Thursday, June 2nd, from 6pm – 11pm. In partnership with Dacha and beloved local LGBTQIA+ dance party, Electric Rainbow, guests will enjoy DC Brau beer, featuring the newly minted 2022 Pride Pils can and bites available for purchase from Dacha. Artist and DJ, Chord Bezerra, will close out the evening with a live DJ set and dance party kicking off at 8pm.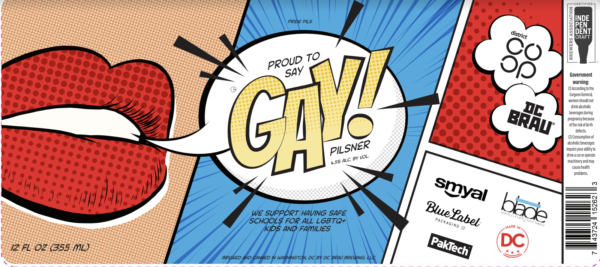 The winning art, designed by Chord Bezerra, was created in direct response to Florida's "Don't Say Gay" bill, which limits what classrooms can teach about sexual orientation and gender identity, which disenfranchises vulnerable youth. This design seeks to counter the bill's harmful message and celebrate Pride across the LGBTQIA+ community. In addition to the design being featured on DC Brau's 2022 Pride Pils can, supporters can purchase Proud to Say GAY! merchandise, including T-shirts, sweatshirts, stickers, and more from District Co-Op. Proceeds from each purchase will benefit The Blade Foundation and SMYAL.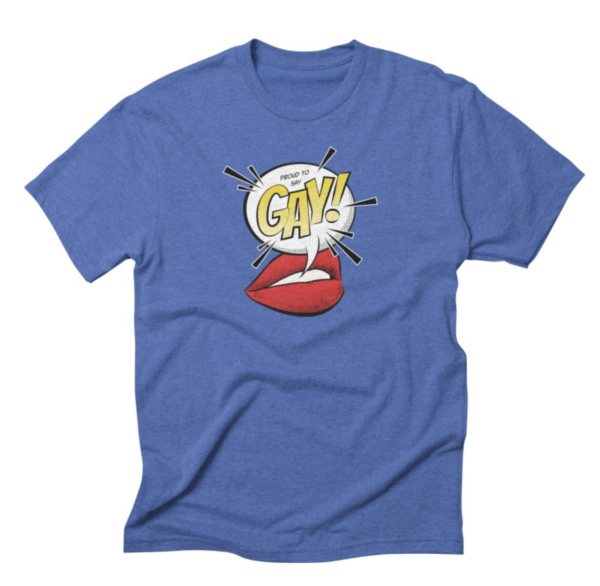 Since launching Pride Pils in 2017, DC Brau has donated more than $42,083 to The Blade Foundation and SMYAL, selling more than 81,576 Pride Pils cans. This year, the can labels have been generously donated by Blue Label Packaging Co. along with PakTech's donation of packaging handles.
Guests are encouraged to RSVP in advance via Eventbrite. General admission tickets are free, with VIP tickets available for a donation of $20, which includes a complimentary can of Pride Pils and access to the VIP area near the DJ booth. All donations and event proceeds will go directly to The Blade Foundation and SMYAL.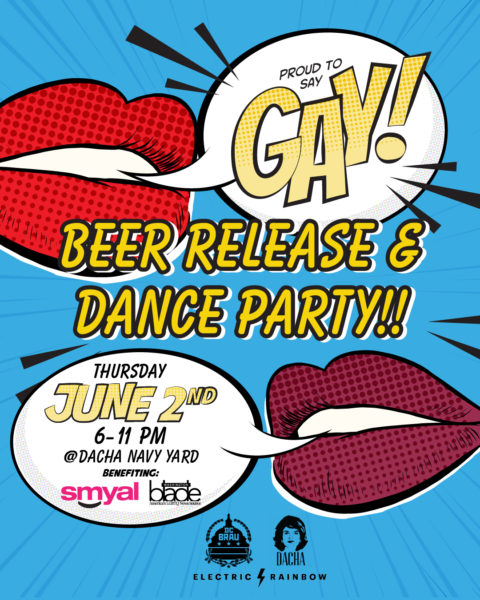 About DC Brau:
DC Brau Brewing Company is DC's original craft brewery, brewing award-winning beer utilizing a delicious and uniquely American blend of North American and European techniques and ingredients. Founded in 2011, DC Brau is distributed throughout the greater National Capital Region, Maryland, Delaware, Pennsylvania, and internationally in the UK. Co-Founders Brandon Skall, Jeff Hancock and Mari Rodela have become pillars in the DC beer community by creating DC's first craft brewery with creative, expertly brewed beers and hard seltzers. For more information on DC Brau, visit www.dcbrau.com, and follow on social media @dcbrau.
About The Washington Blade: The Washington Blade was founded in 1969 and is known as the "newspaper of record" for the LGBTQ community both locally and nationally. For more information, visit washingtonblade.com and follow on Facebook (@WashingtonBlade) & Twitter/Instagram (@WashBlade).
About District CoOp: District CoOp is a collection of artists celebrating design, diversity and the culture of D.C. We're all about supporting and empowering local artists and creating a brand for the people by the people. All designs are available in both men's and women's and as a tank or crew. Follow us on Instagram (@District_CoOp) or Facebook (@DistrictCoOp).
About SMYAL:
SMYAL (Supporting and Mentoring Youth Advocates and Leaders) supports and empowers lesbian, gay, bisexual, transgender, and questioning (LGBTQ) youth in the Washington, DC, metropolitan region. Through youth leadership, SMYAL creates opportunities for LGBTQ youth to build self-confidence, develop critical life skills, and engage their peers and community through service and advocacy. Committed to social change, SMYAL builds, sustains, and advocates for programs, policies, and services that LGBTQ youth need as they grow into adulthood. To learn more, visit SMYAL.org
10 LGBTQ events this week
Catch upcoming drag shows, an ugly sweater party and Pamala Stanley live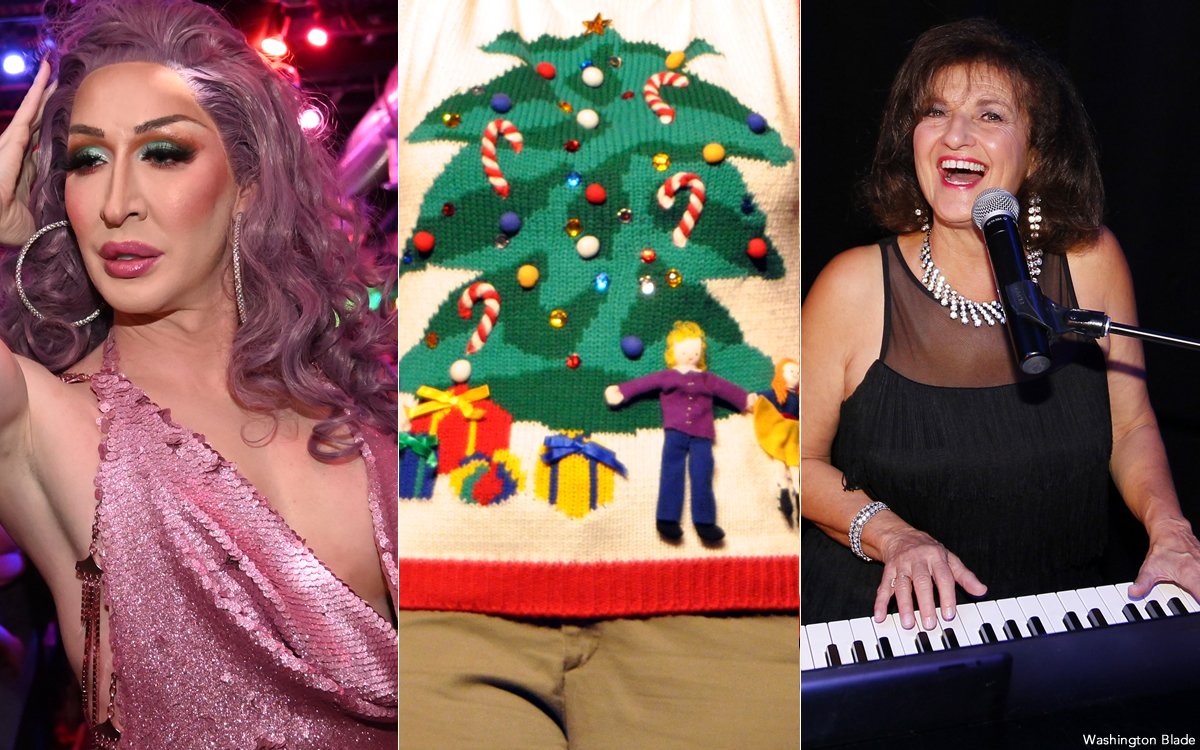 Below are our picks for some of the most fun and creative things to do this week in the DMV that are of special interest to the LGBTQ community.
---
Mocktail Night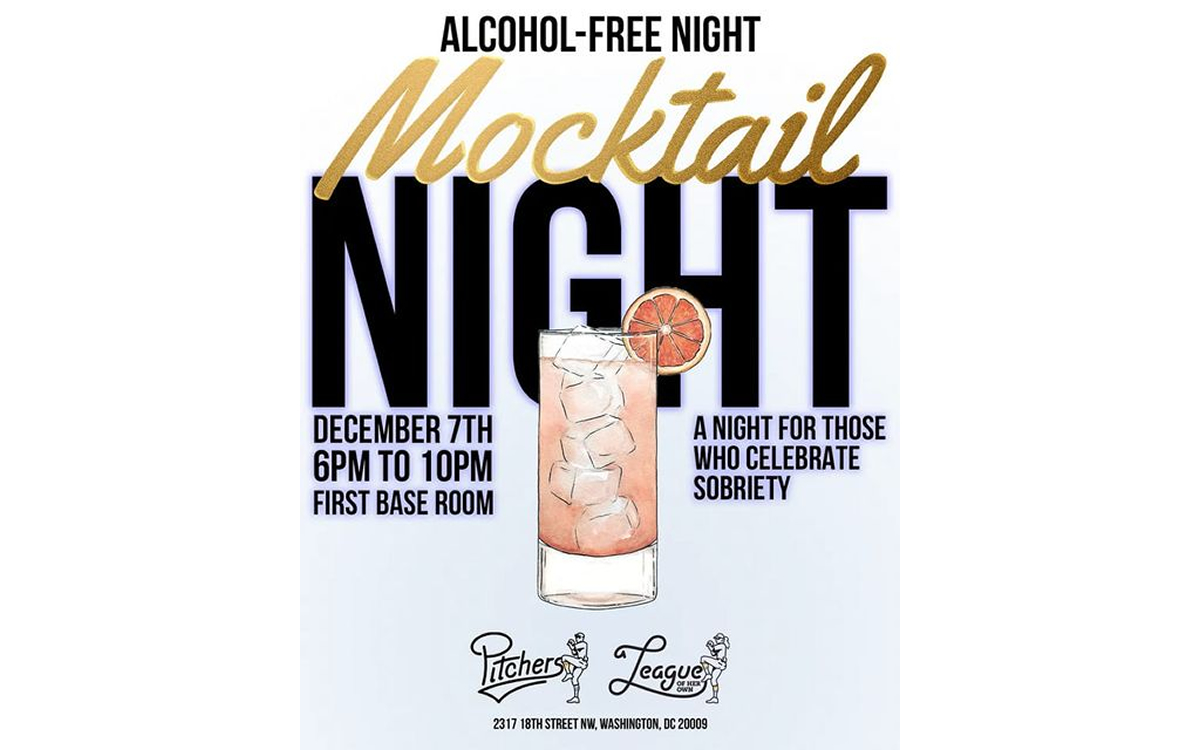 Wednesday, December 7
6-10 p.m.
Pitchers DC
2317 18th Street, N.W.
First Base Room
Facebook
Pitchers is hosting its first alcohol-free night for those celebrating sobriety with festive mocktails. No alcohol will be served, so go to Pitchers for a stress-free social event with other sober LGBTQ friends and allies.
---
"Flee" Movie Screening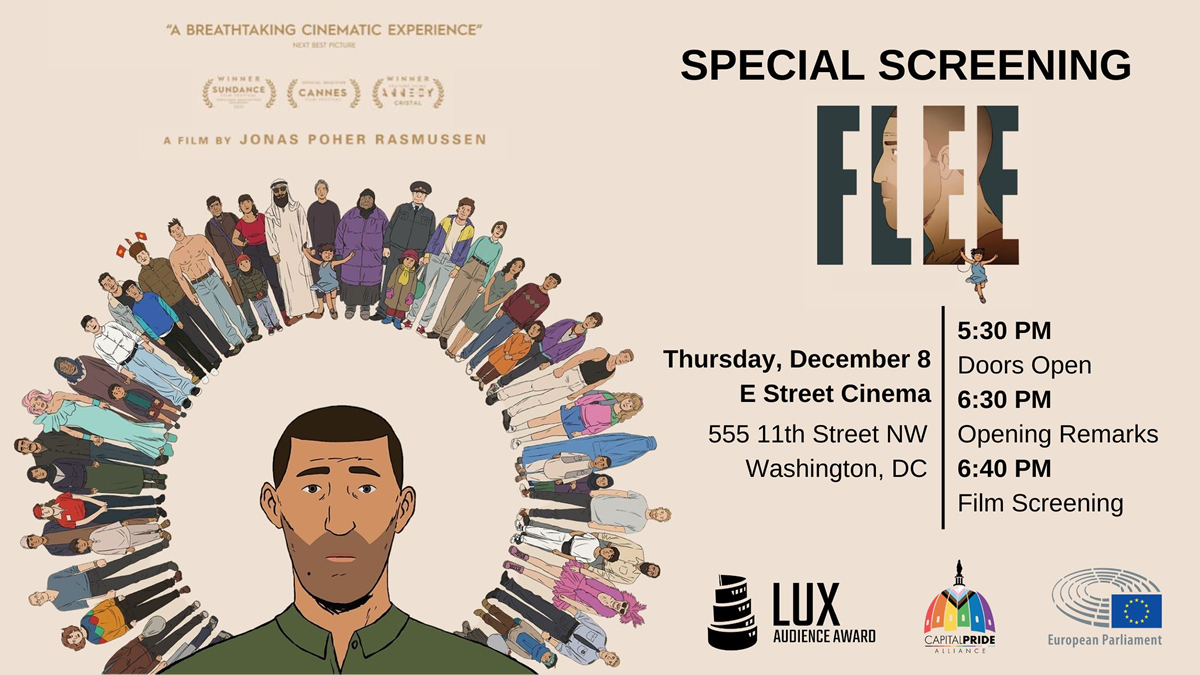 Thursday, December 8
Doors 5:30 p.m./Opening remarks 6:30 p.m.
Landmark's E Street Cinema
555 11th Street, N.W.
Free/registration required
Facebook | Register
The European Parliament Liaison Office and Capital Pride present a screening of European Parliament LUX Award 2022 finalist, "Flee."
"Flee" portrays the true story of a man who shares his hidden past of fleeing his home country of Afghanistan to Denmark.
---
Christmas Misfits: A Drag Holiday Extravaganza!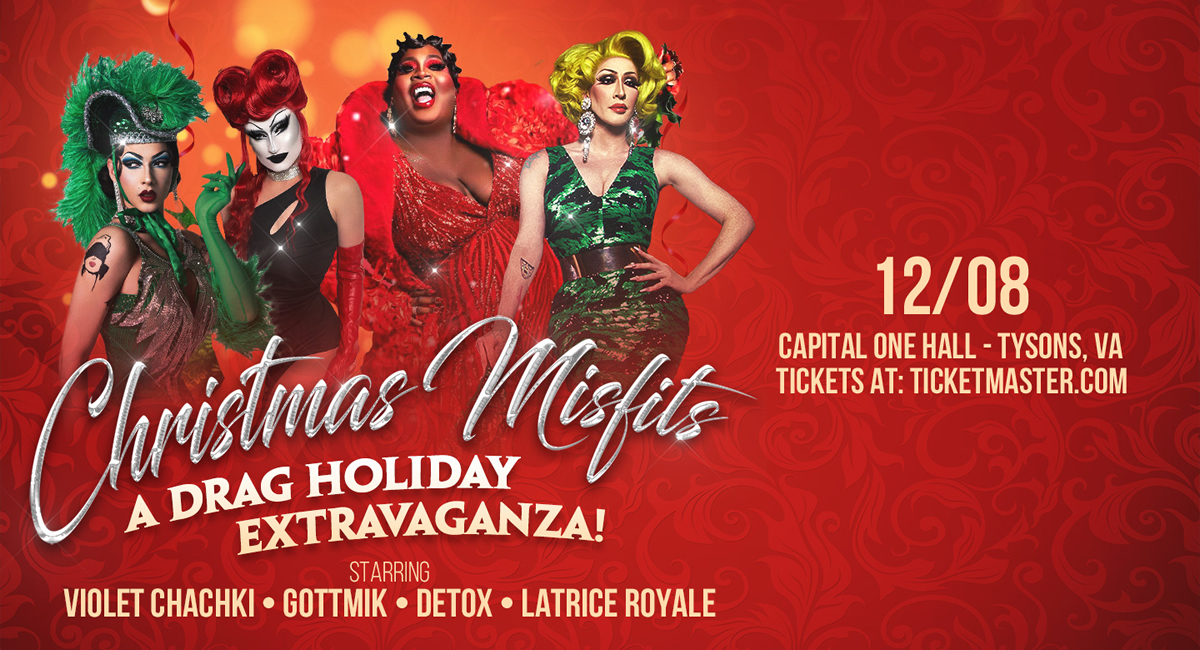 Thursday, December 8
6 p.m.
Capital One Hall
7750 Capital One Tower Road
McLean, Va.
$69.50-$252.50
Facebook | Tickets
"RuPaul's Drag Race" alumni Violet Chachki, Gottmik, Detox and Latrice Royale perform at a holiday show on Thursday.
---
Vernonza Extravaganza Lipsync Battle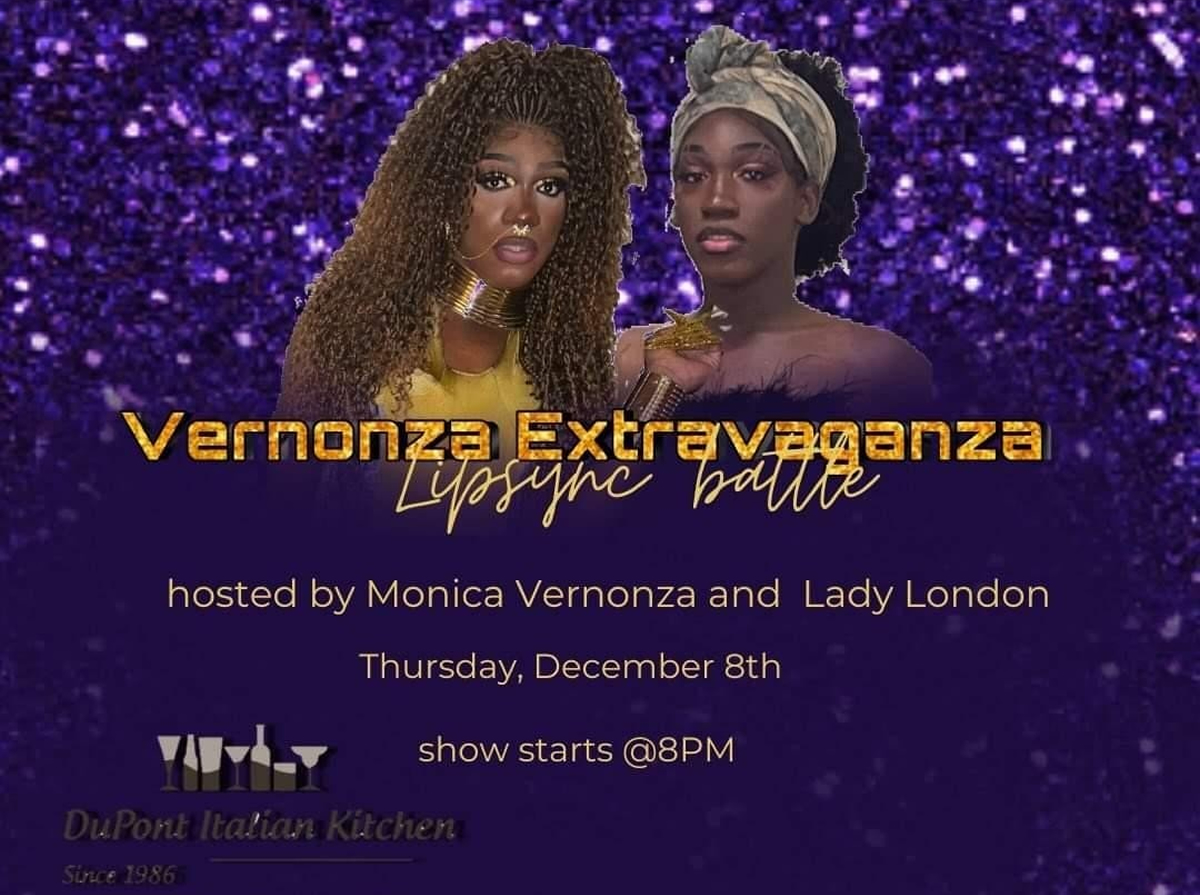 Thursday, December 8
8 p.m.
Dupont Italian Kitchen
1637 17th Street, N.W.
Facebook
Monica Vernonza and Lady London host a lip sync battle at Dupont Italian Kitchen on Thursday.
---
StartOut Baltimore-Washington Launch Reception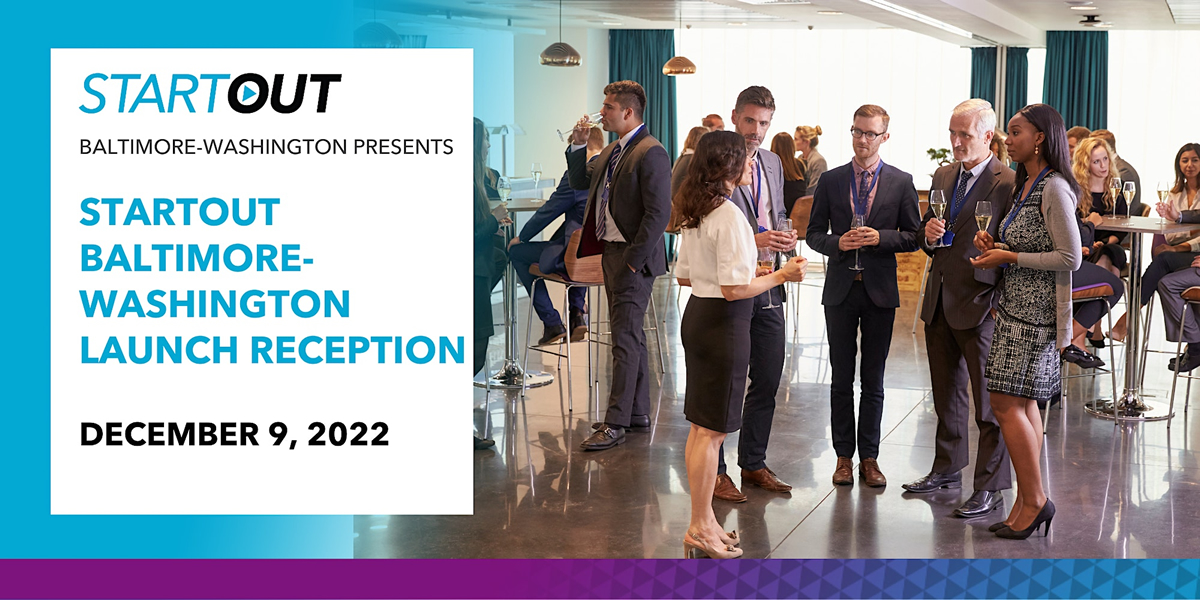 Friday, December 9
6 p.m.
Selina Union Market
411 New York Avenue, N.E.
Facebook | Eventbrite
StartOut Baltimore-Washington holds a launch party with cocktails, hors d'oeuvres, live entertainment and networking at the rooftop at Selina Union Market on Friday. The new organization looks to increase the number, diversity and impact of LGBTQ entrepreneurs.
---
Pretty Girl Rock Drag Brunch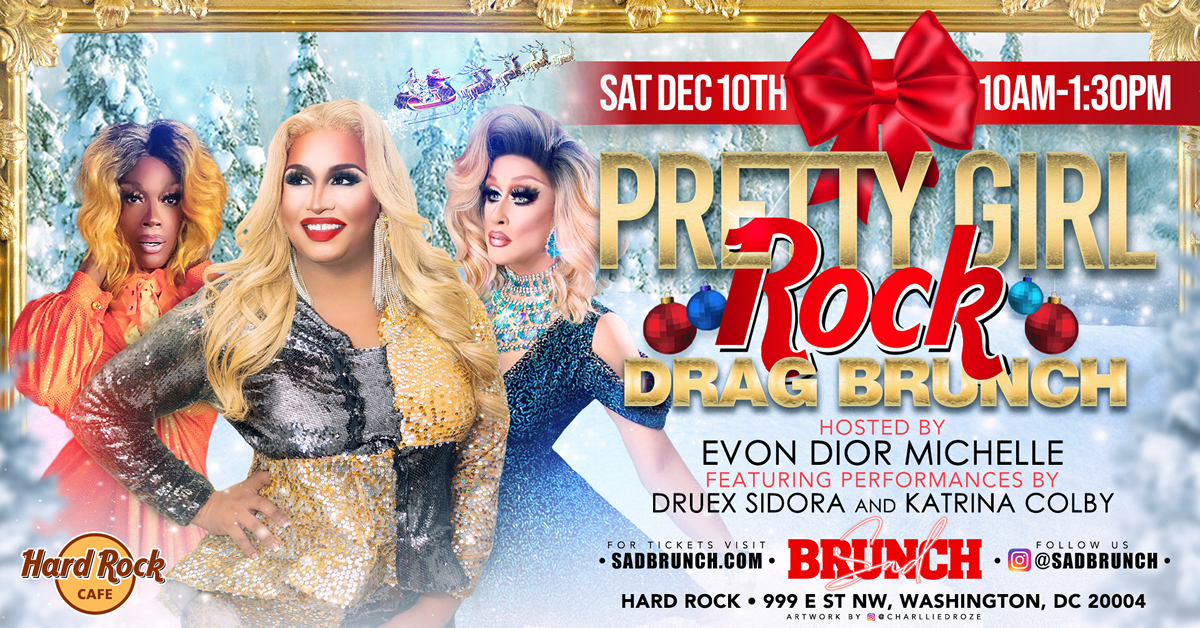 Saturday, December 10
10 a.m.-1:30 p.m.
Hard Rock Cafe
999 E Street, N.W.
$15+
Facebook | Tickets
Evon Dior Michelle hosts a drag brunch with Druex Sidora and Katrina Colby at Hard Rock Cafe on Saturday.
---
Ugly Sweater Party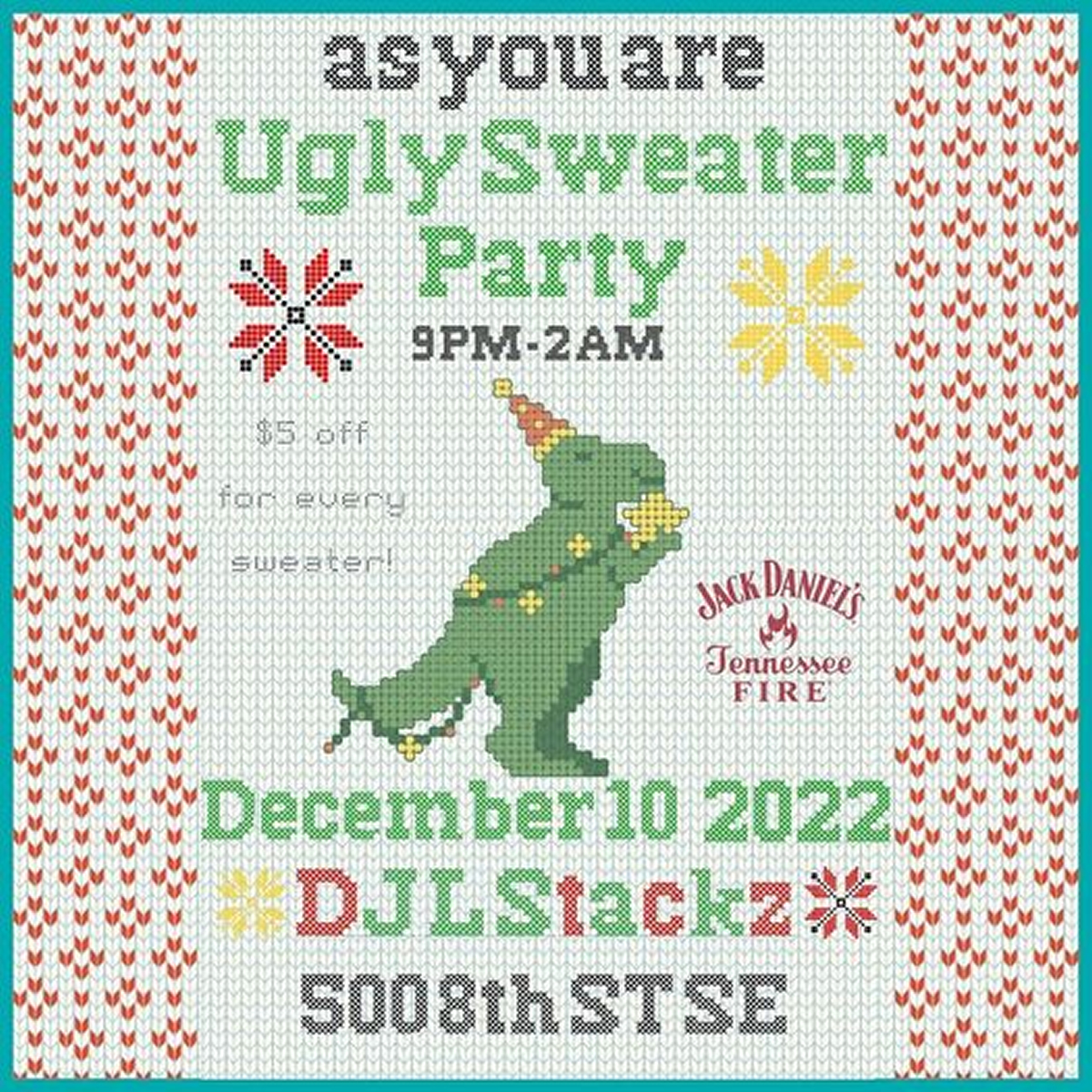 Saturday, December 10
9 p.m.
As You Are DC
500 8th Street, S.E.
Facebook
Wear your ugliest sweater and party all night with DJ L Stackz at As You Are on Saturday.
---
UNCUT: Jingle Balls with DJ Cindel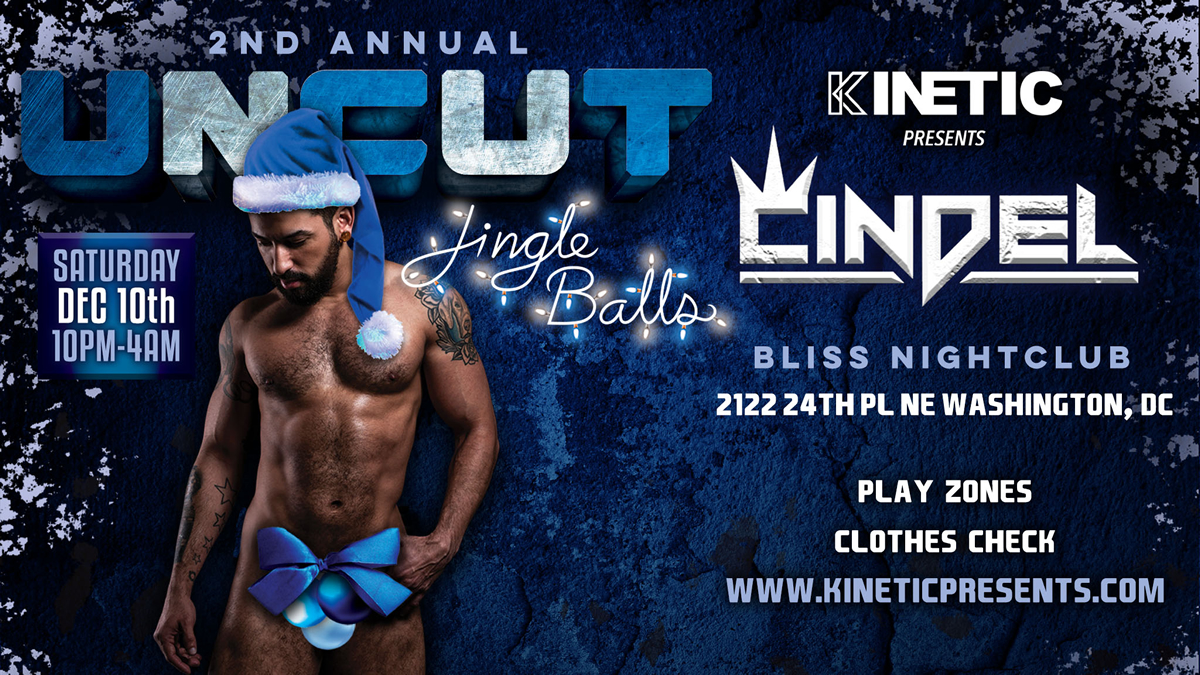 Saturday, December 10
10 p.m.
Bliss Nightclub
2122 24th Place, N.E.
$65+
Facebook
Kinetic presents the 2nd annual UNCUT Jingle Balls event at Bliss Nightclub on Saturday complete with a clothes check and play zones.
---
It's Britney, Brunch!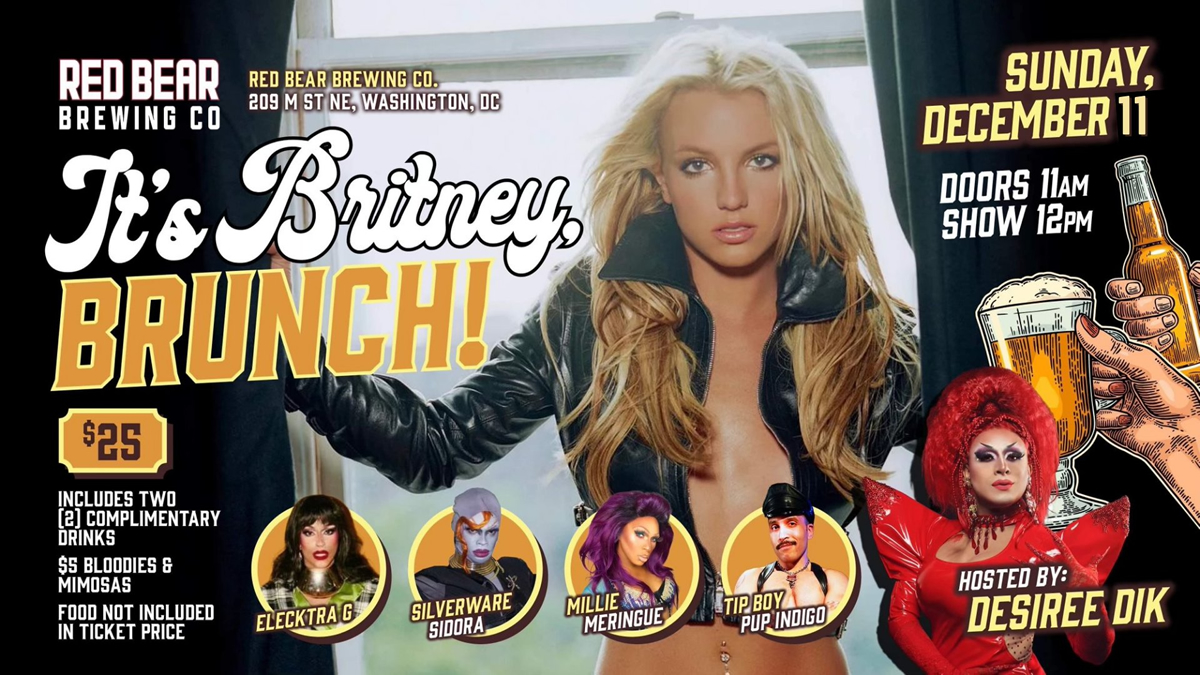 Sunday, December 11
Doors 11 a.m./show 12 p.m.
Red Bear Brewing Co.
209 M Street, N.E.
$25
Facebook
Desiree Dik leads the Britney Spears-themed drag brunch featuring Elecktra G, Silverware Sidora, Millie Meringue and Tip Boy Pup Indigo at Red Bear Brewing Company on Sunday.
---
Pamala Stanley LIVE at Freddie's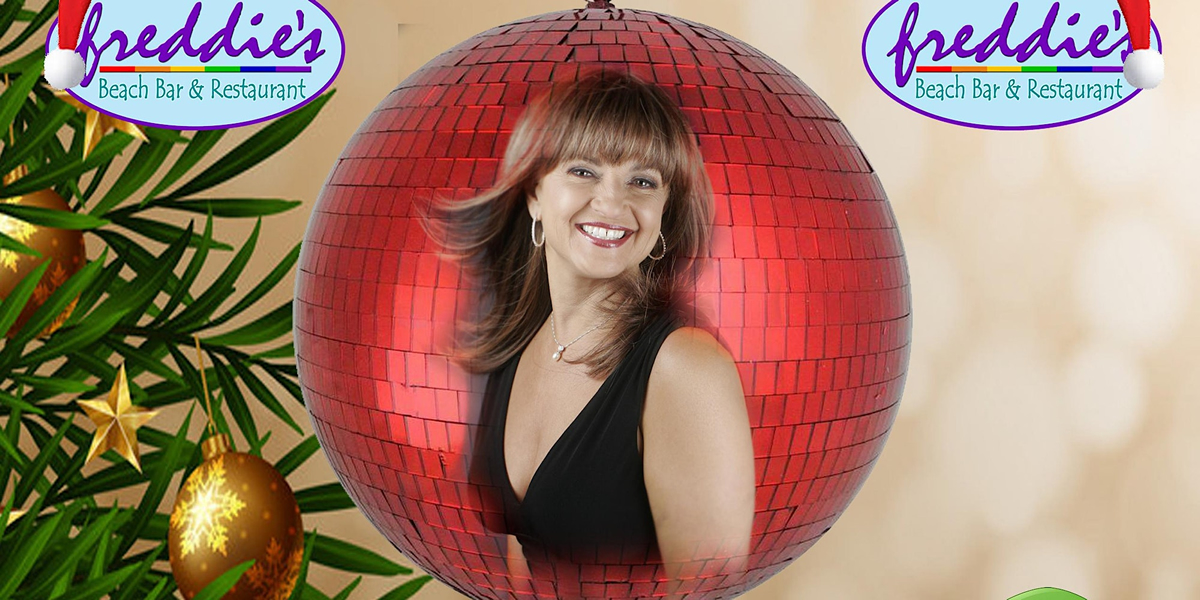 Sunday, December 11
7-9:30 p.m.
Freddie's Beach Bar
555 23rd Street S
Arlington, Va.
$15
Facebook
Pamala Stanley returns to Freddie's Beach Bar in Arlington for a holiday show on Sunday.
---
PHOTOS: Safe Space
New LGBTQ+ party held at Black Cat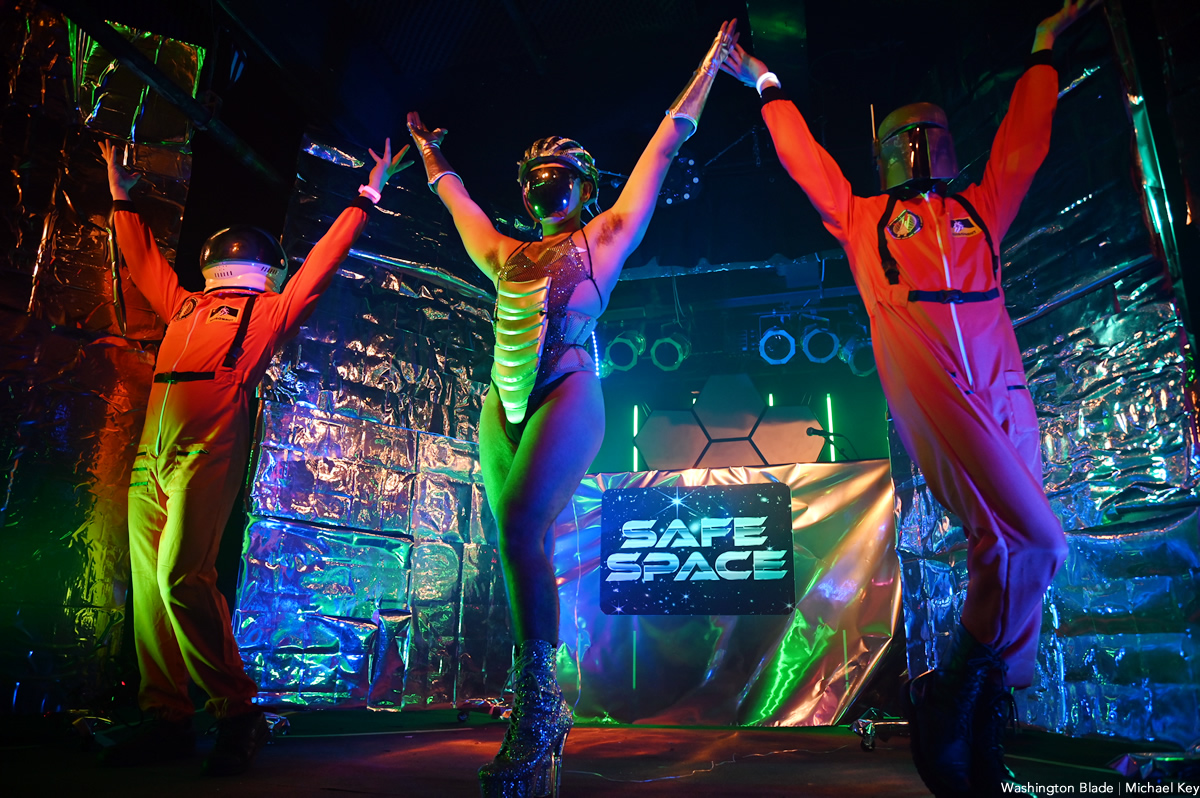 The Safe Space 2: A Safer Space party was held at the Black Cat on Saturday, Dec. 3.
(Washington Blade photos by Michael Key)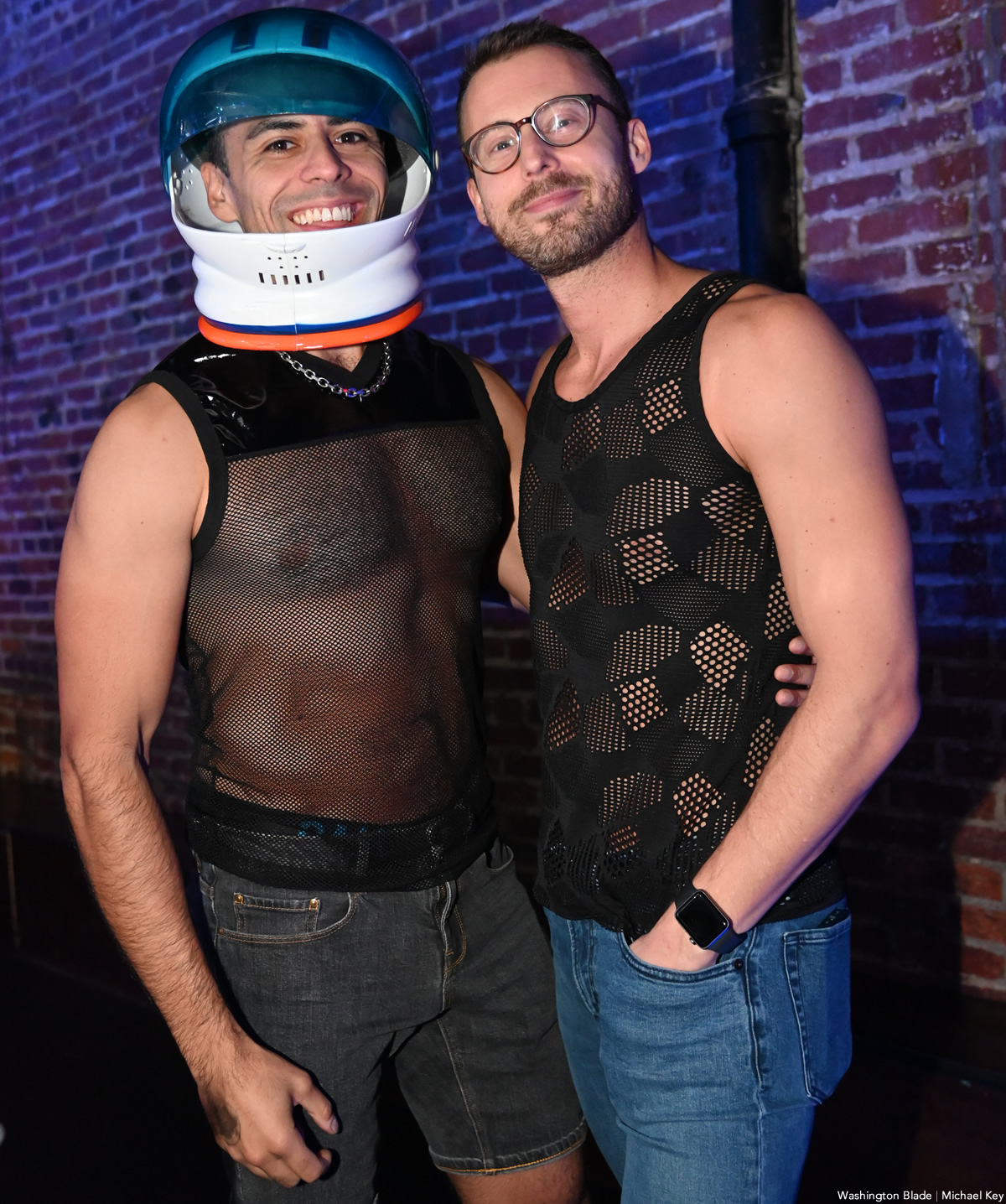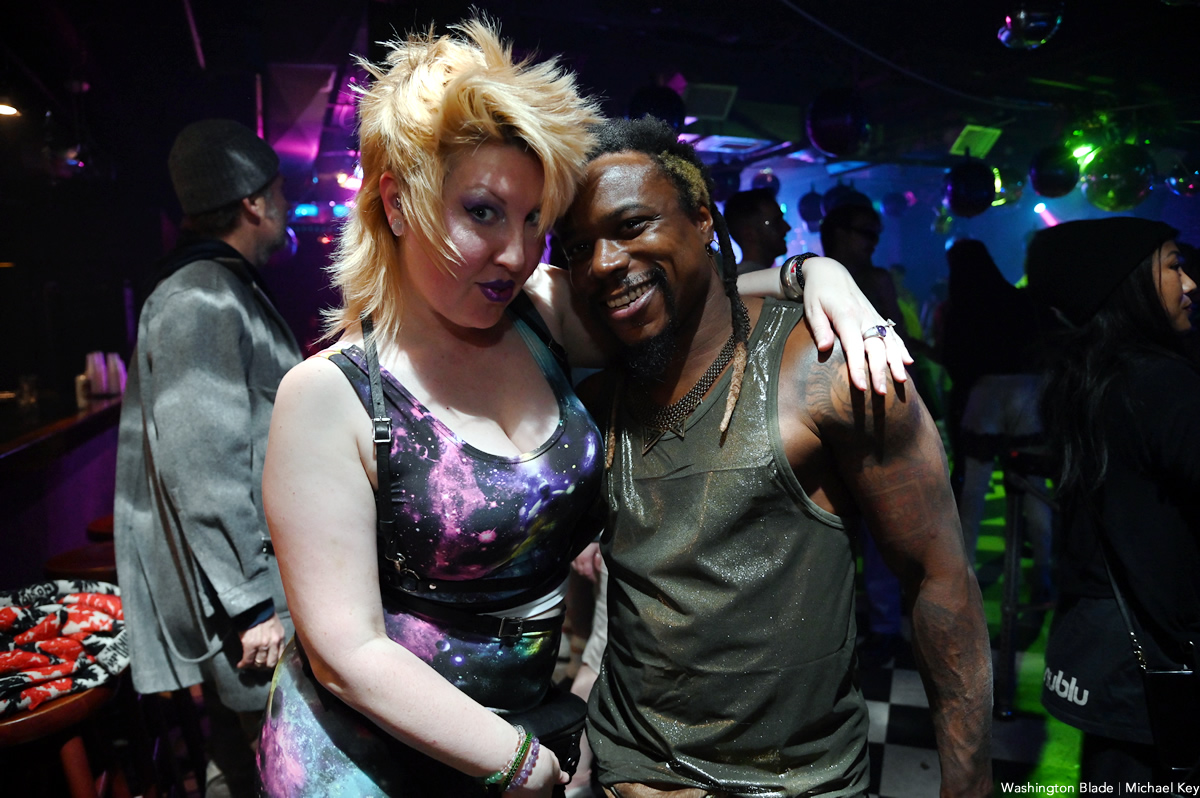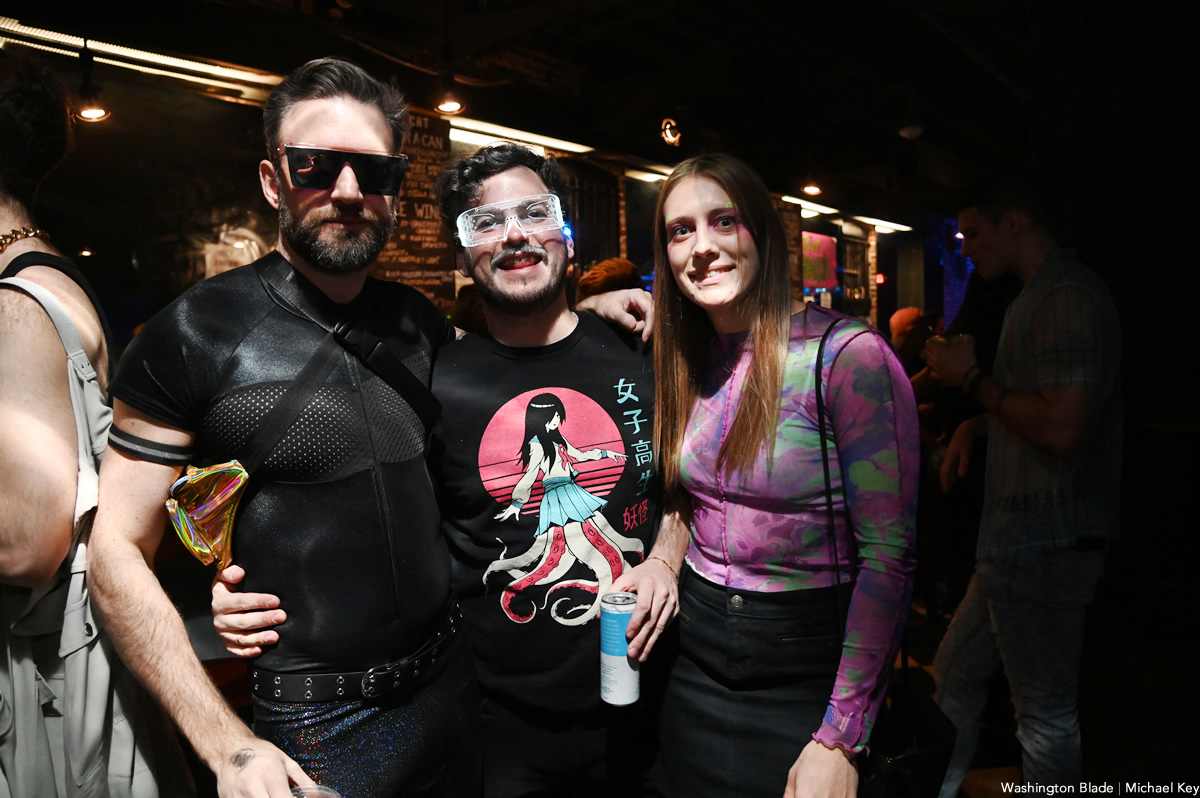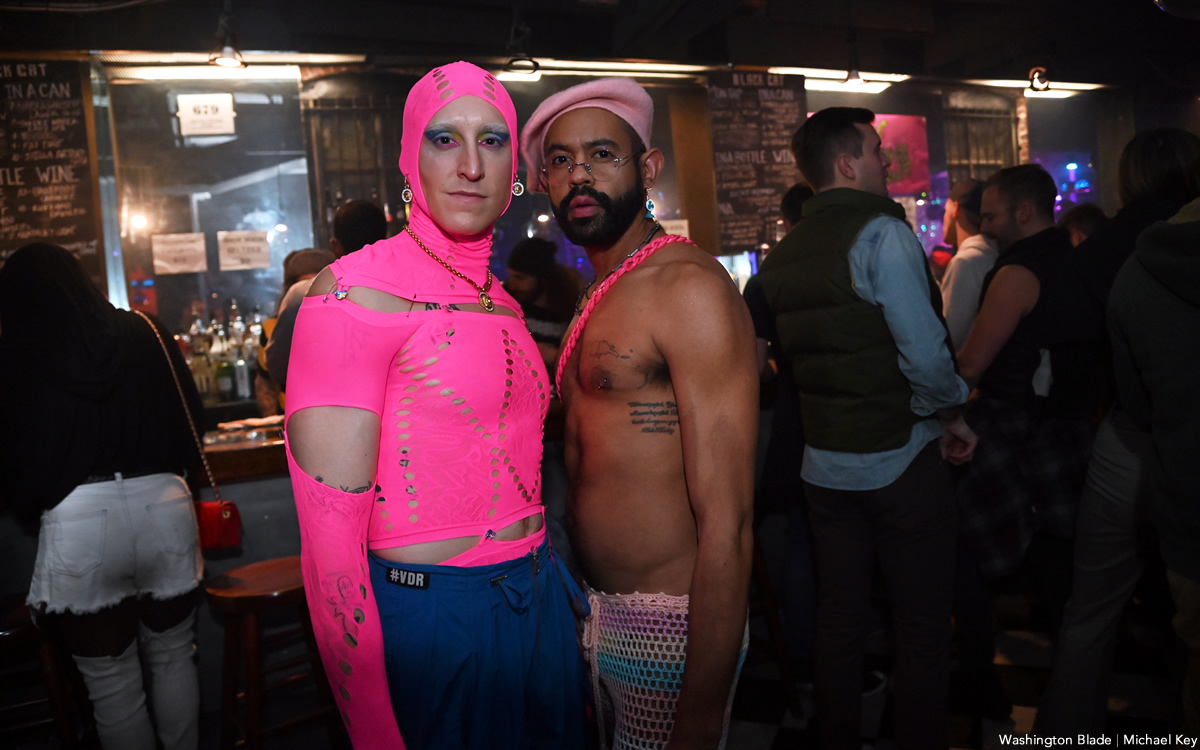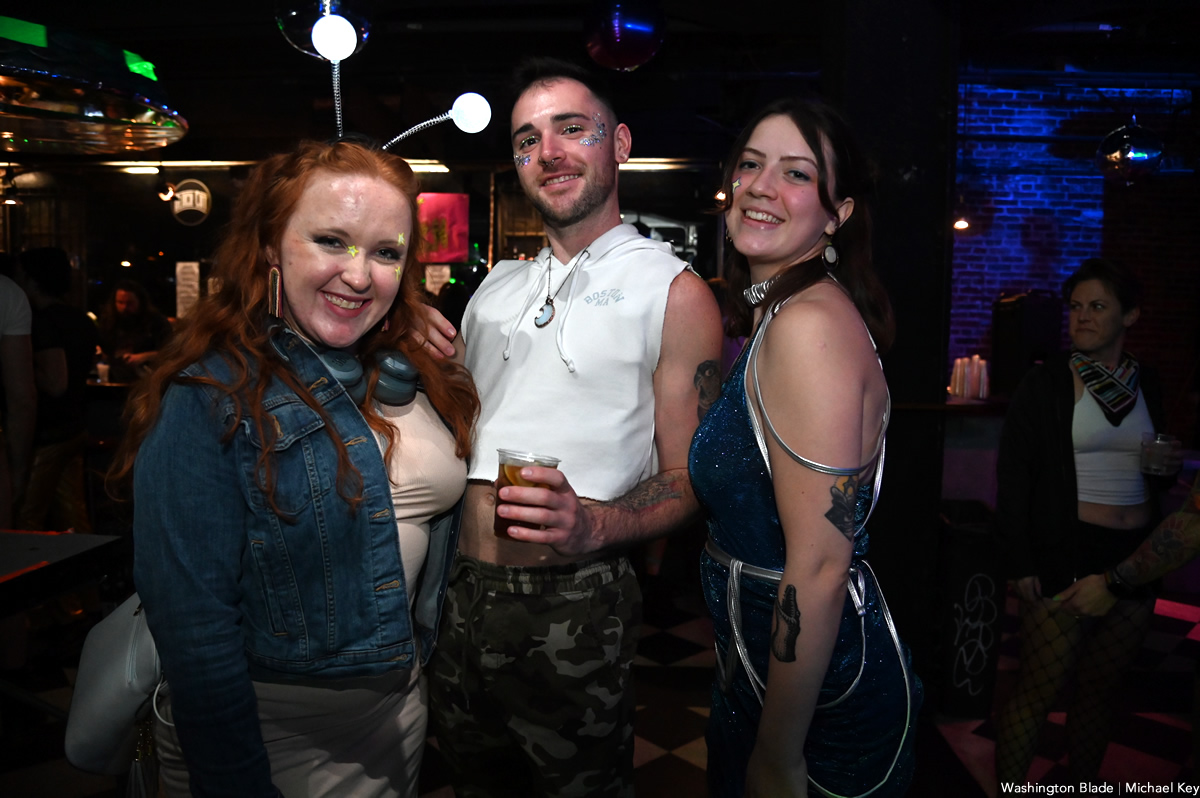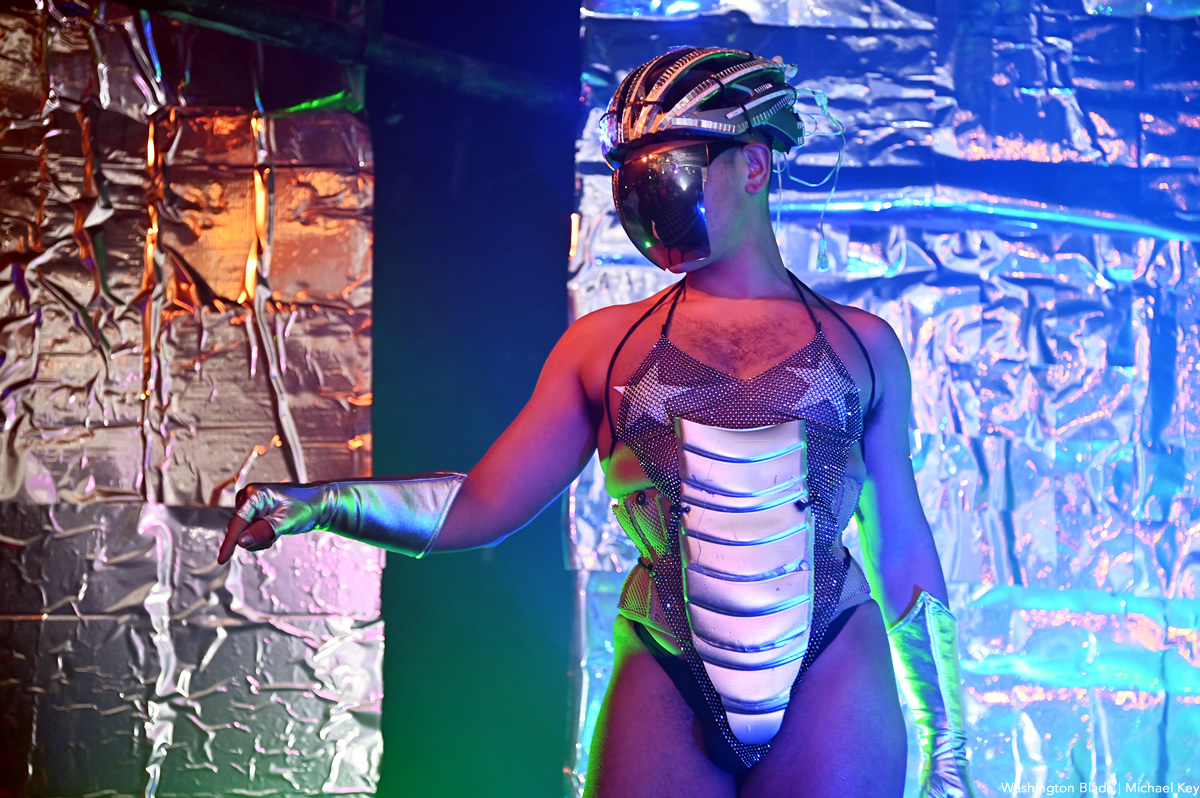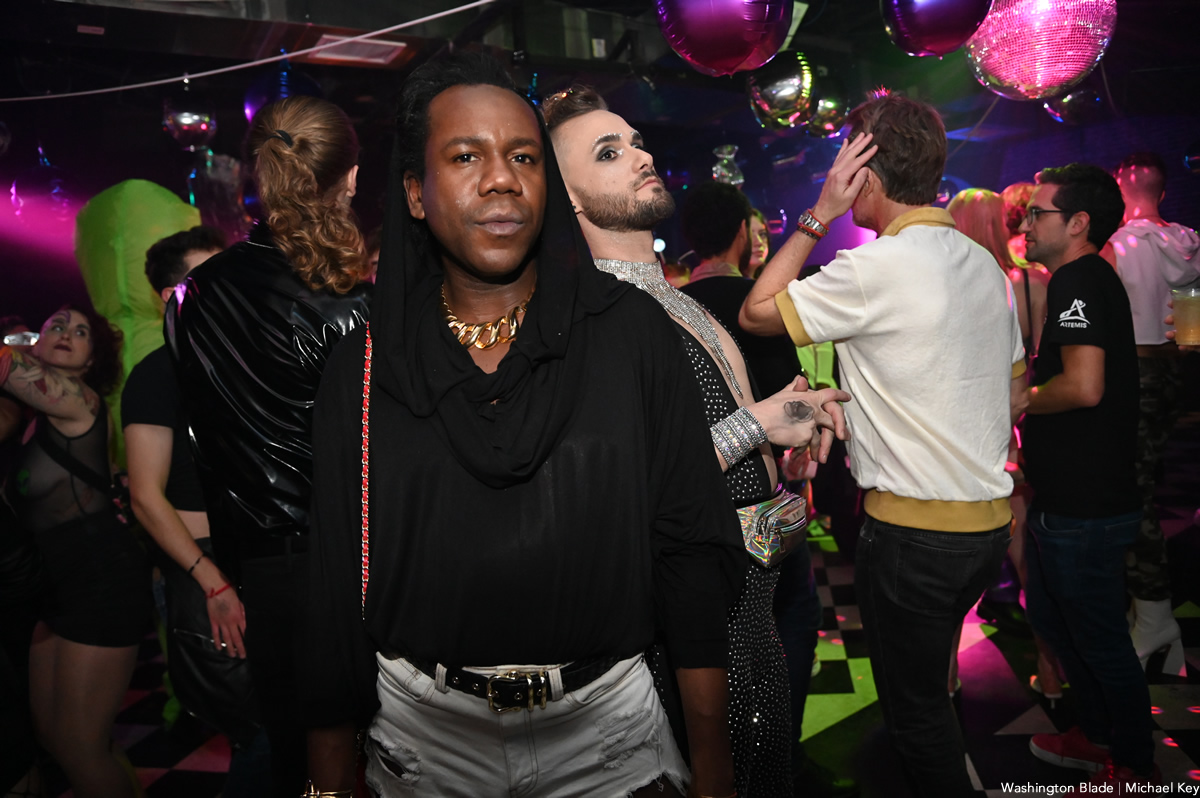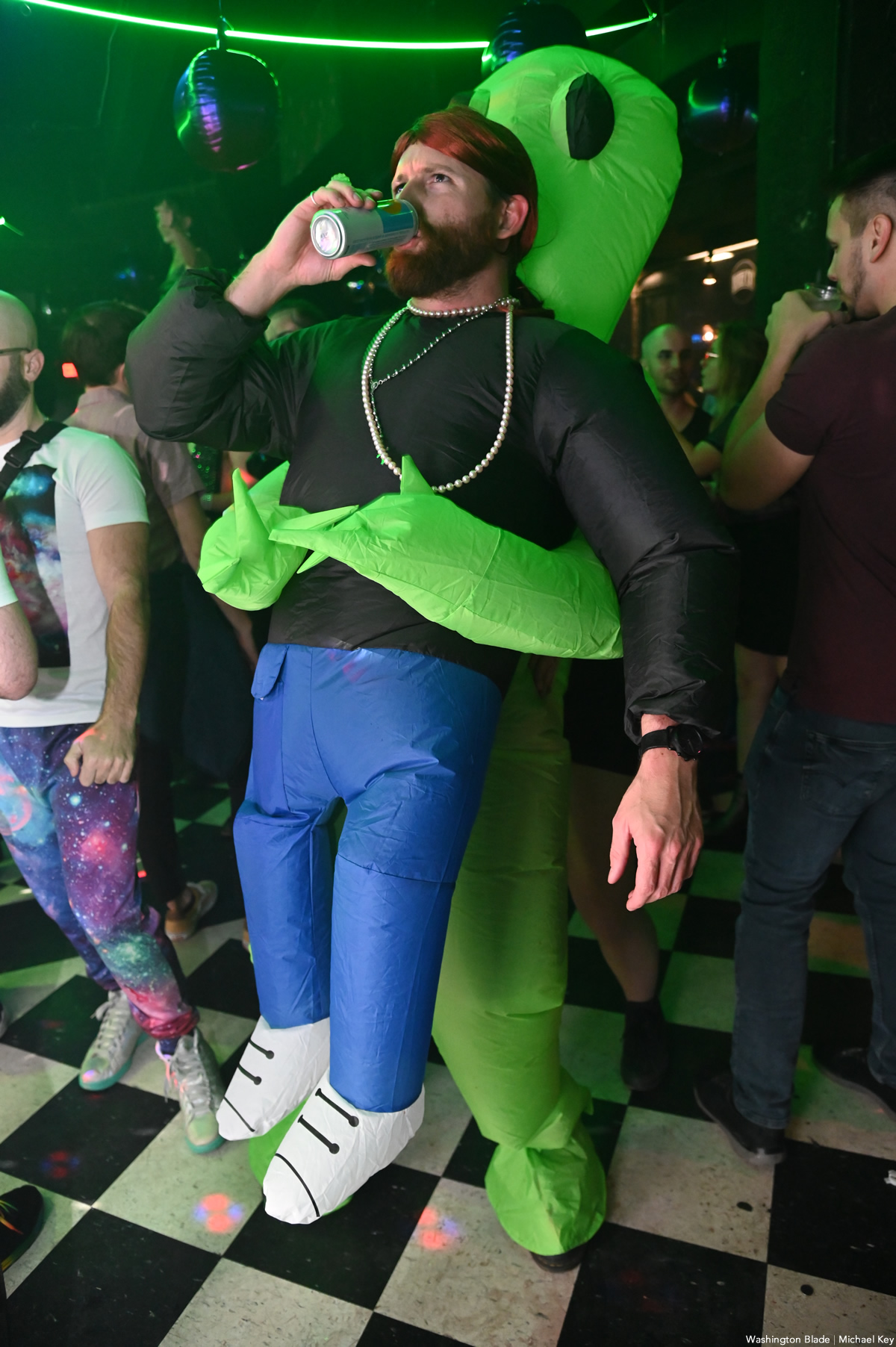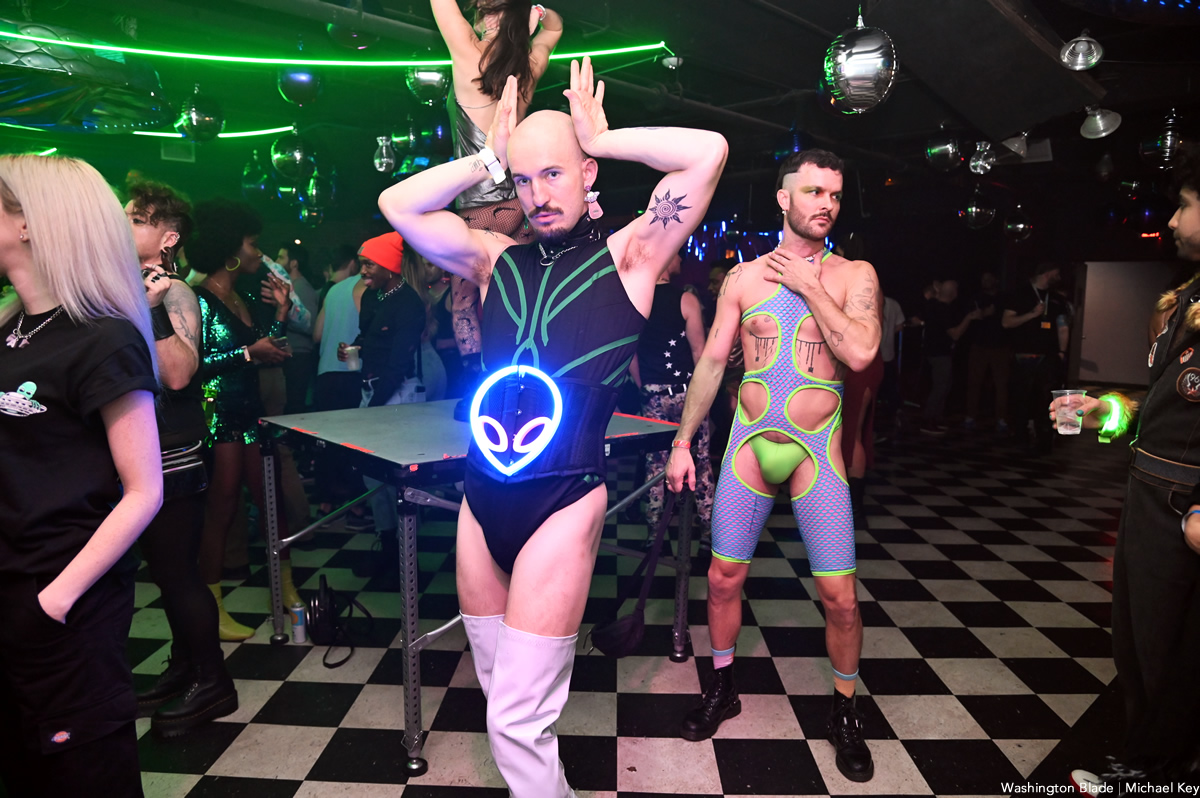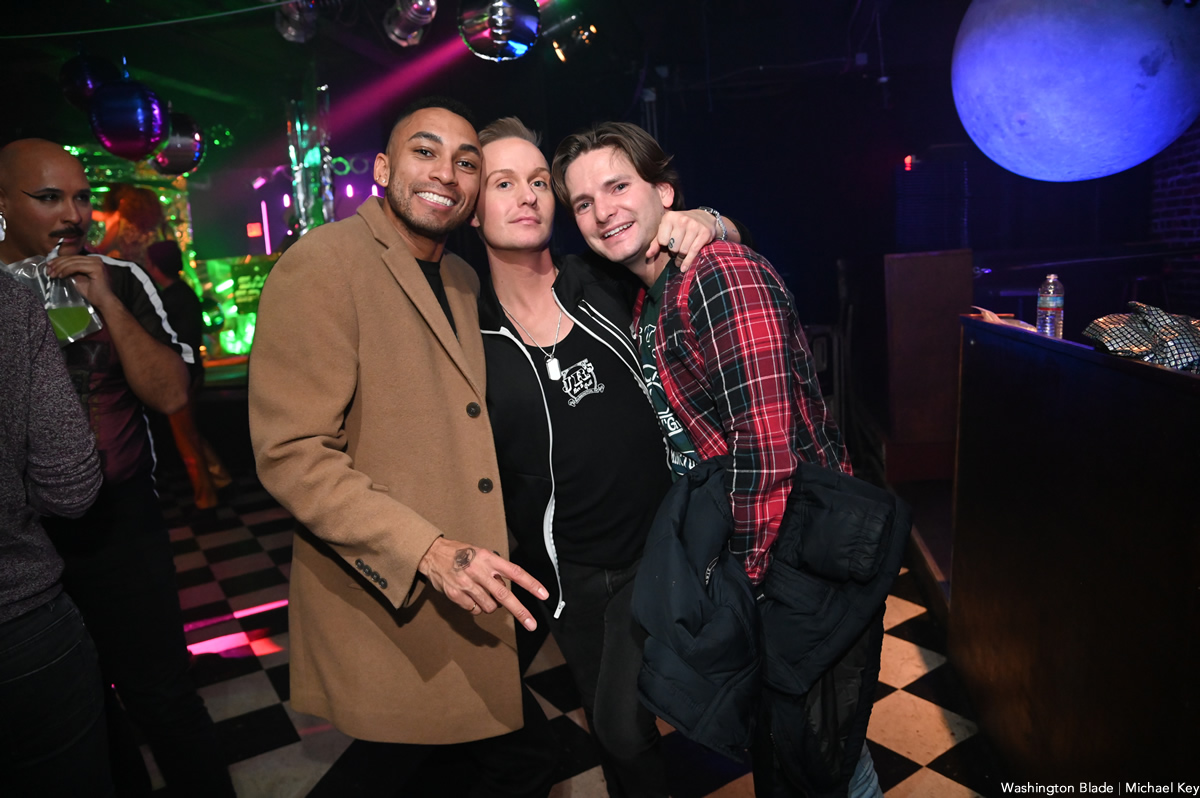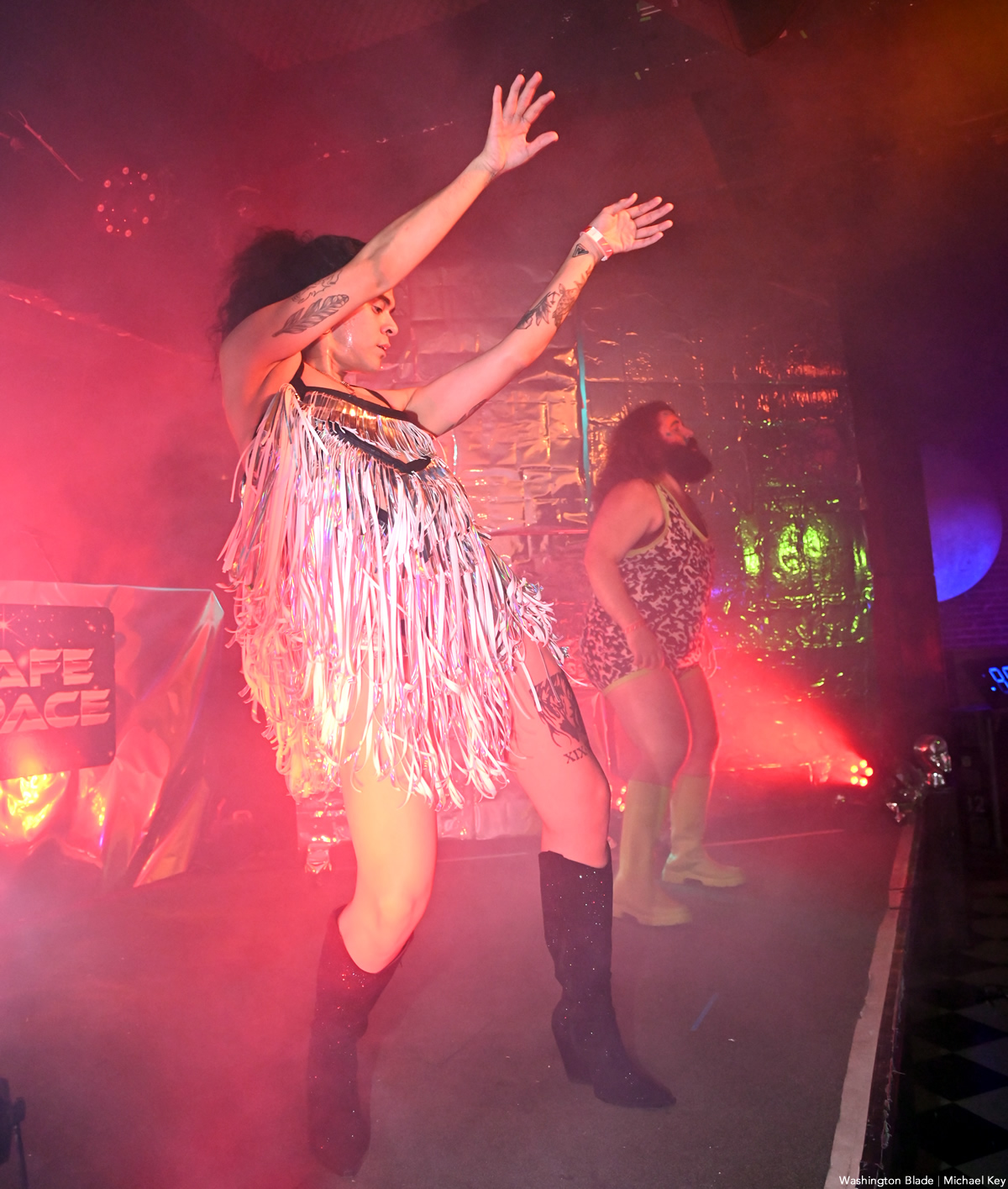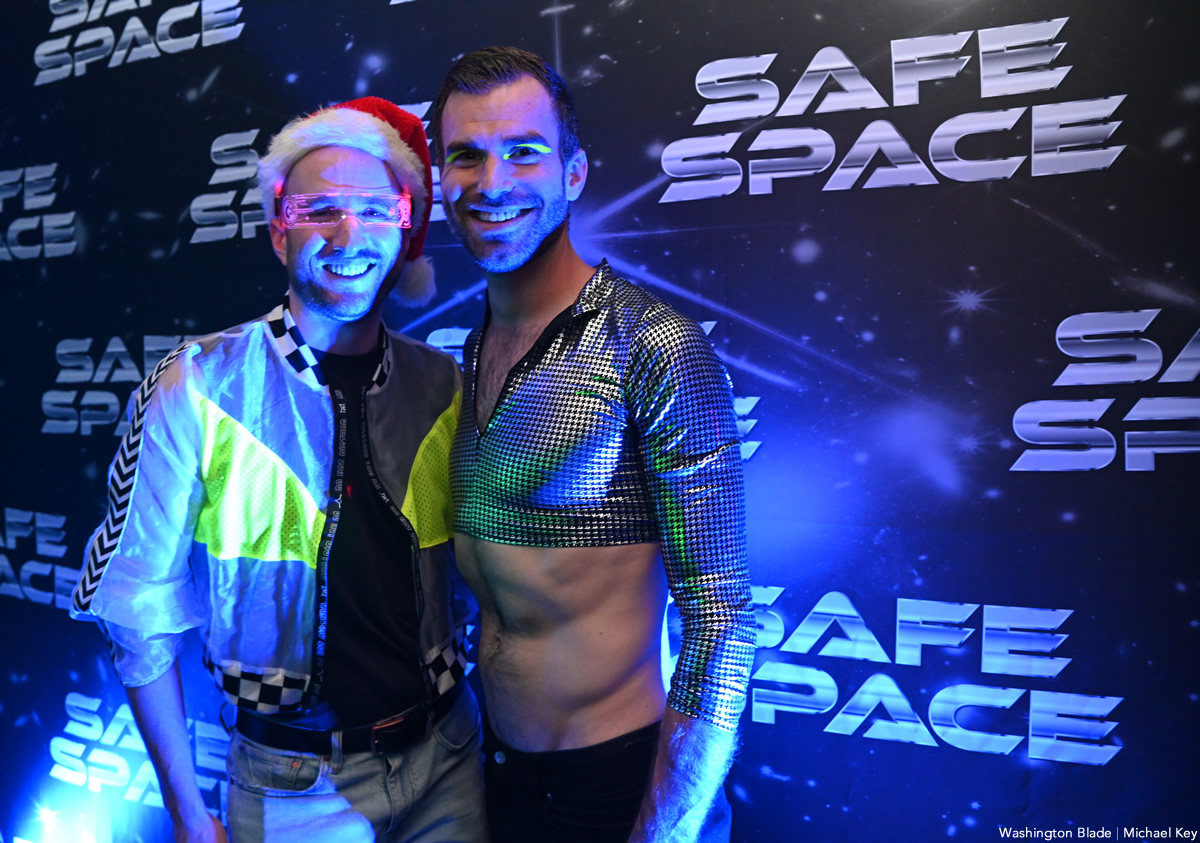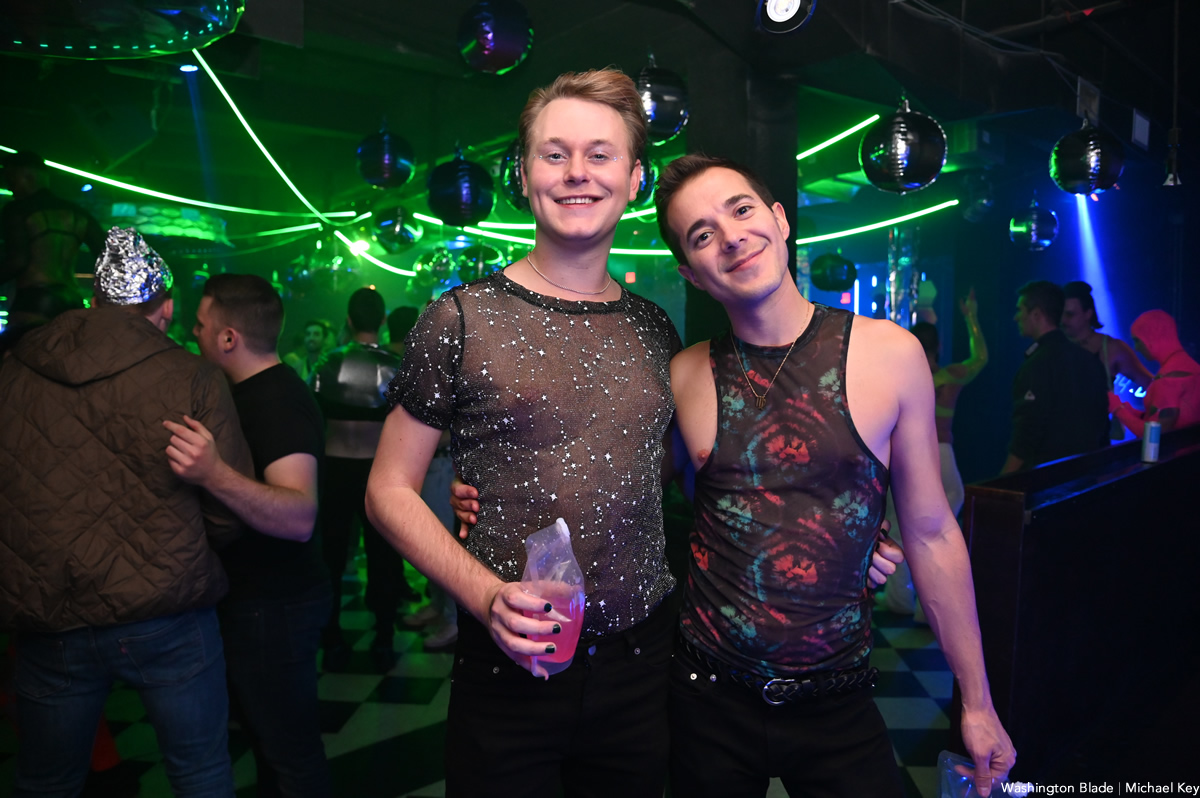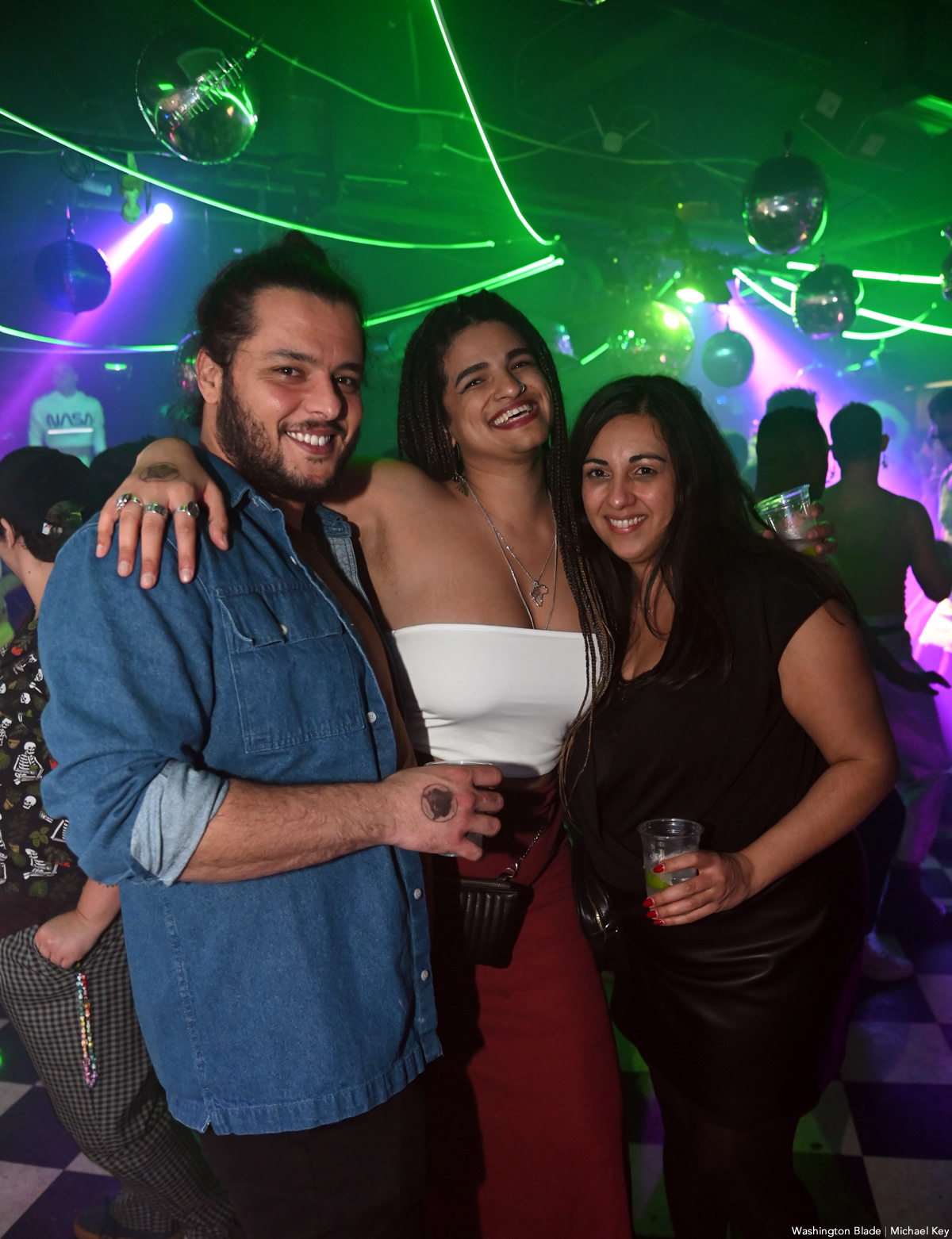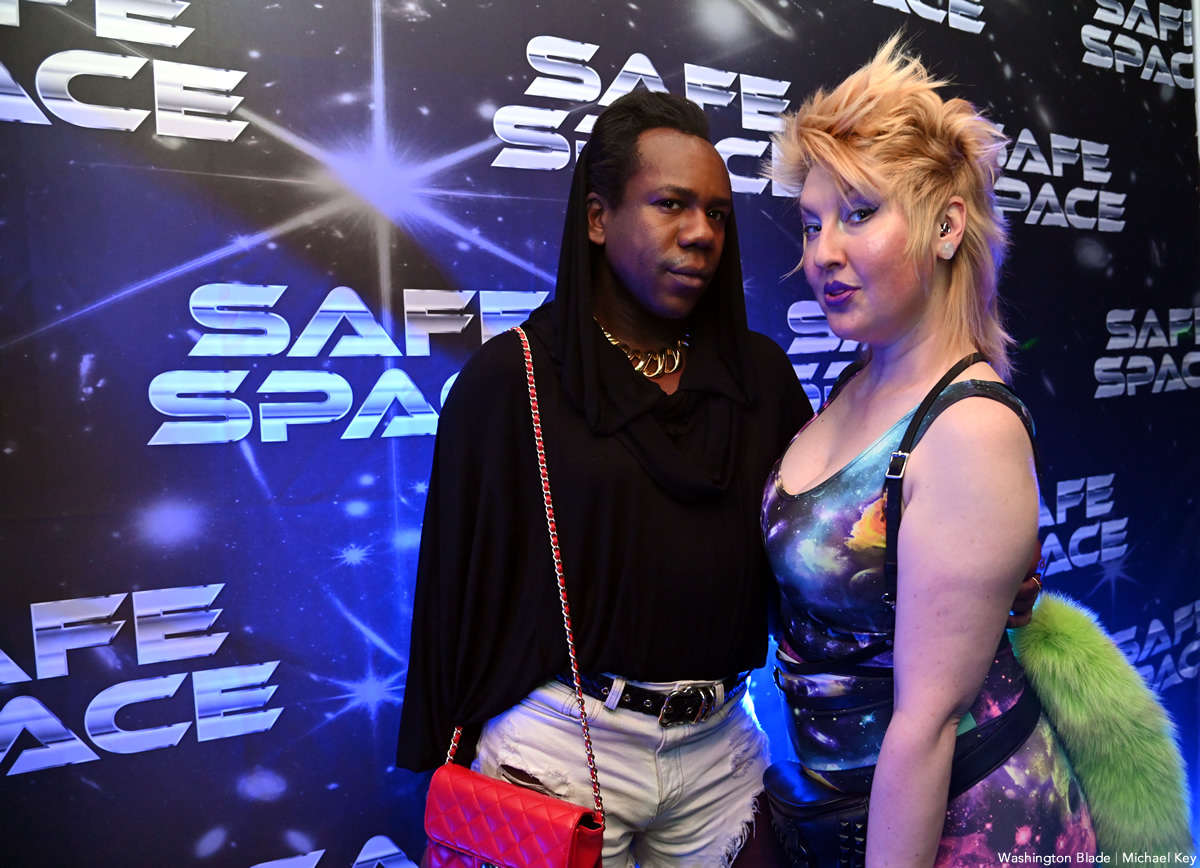 Covering the Safe Space party at @BlackCatDC for @WashBlade pic.twitter.com/uTVCvwve20

— Michael Patrick Key (@MichaelKeyWB) December 4, 2022
PHOTOS: Holiday Show
The Gay Men's Chorus of Washington perform annual concert at Lincoln Theatre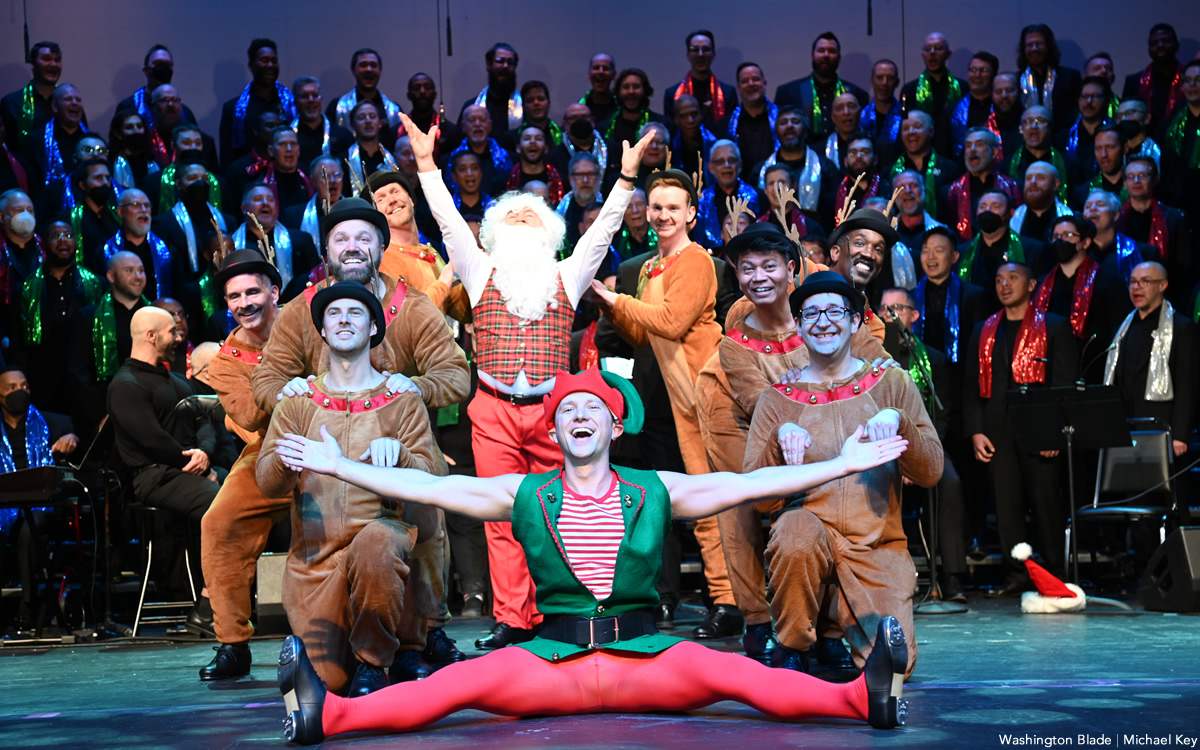 The Gay Men's Chorus of Washington and the GenOUT Youth Chorus performed "The Holiday Show" at a dress rehearsal on Friday, Dec. 2 at Lincoln Theatre. The Chorus has performances scheduled for Dec. 9 and 11. For tickets and showtimes, visit gmcw.org.
(Washington Blade photos by Michael Key)