10 LGBTQ events this week
A drag pageant, a gala dinner and lots of parties in the days ahead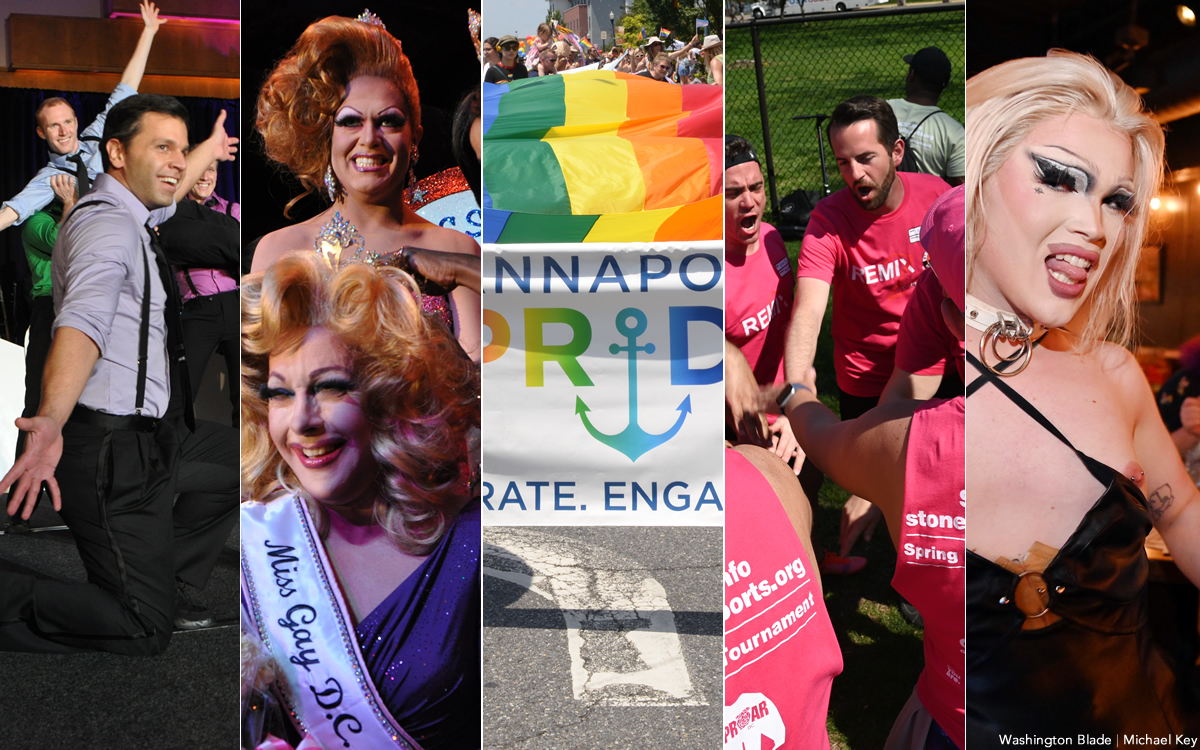 Below are our picks for some of the most fun and creative things to do this week in D.C. that are of special interest to the LGBTQ community.
Not Another Drag Show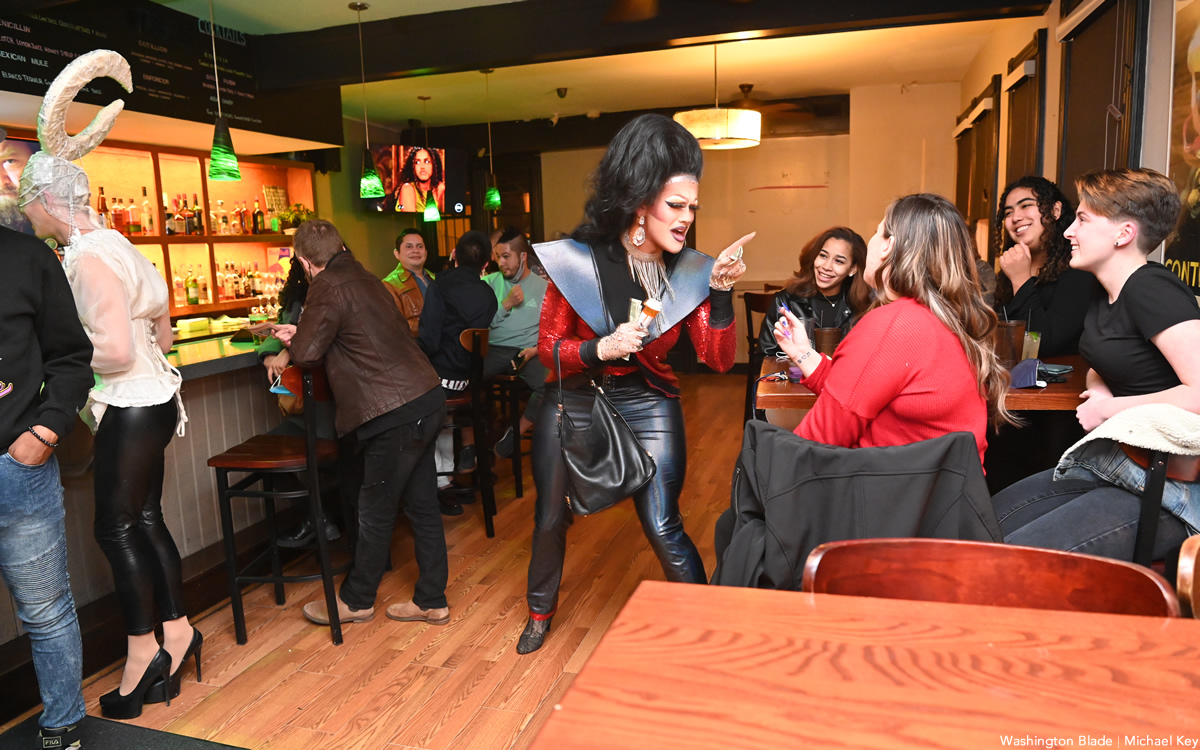 Monday, May 9
8-10 p.m.
Dupont Italian Kitchen Bar
1637 17th Street, N.W.
Free
Eventbrite
This weekly drag show is the perfect way to cure the "Mondays." Door to DIK bar is just to the right of Dupont Italian Kitchen proper along 17th Street. Go up the stairs and enjoy the show!
Noches Locas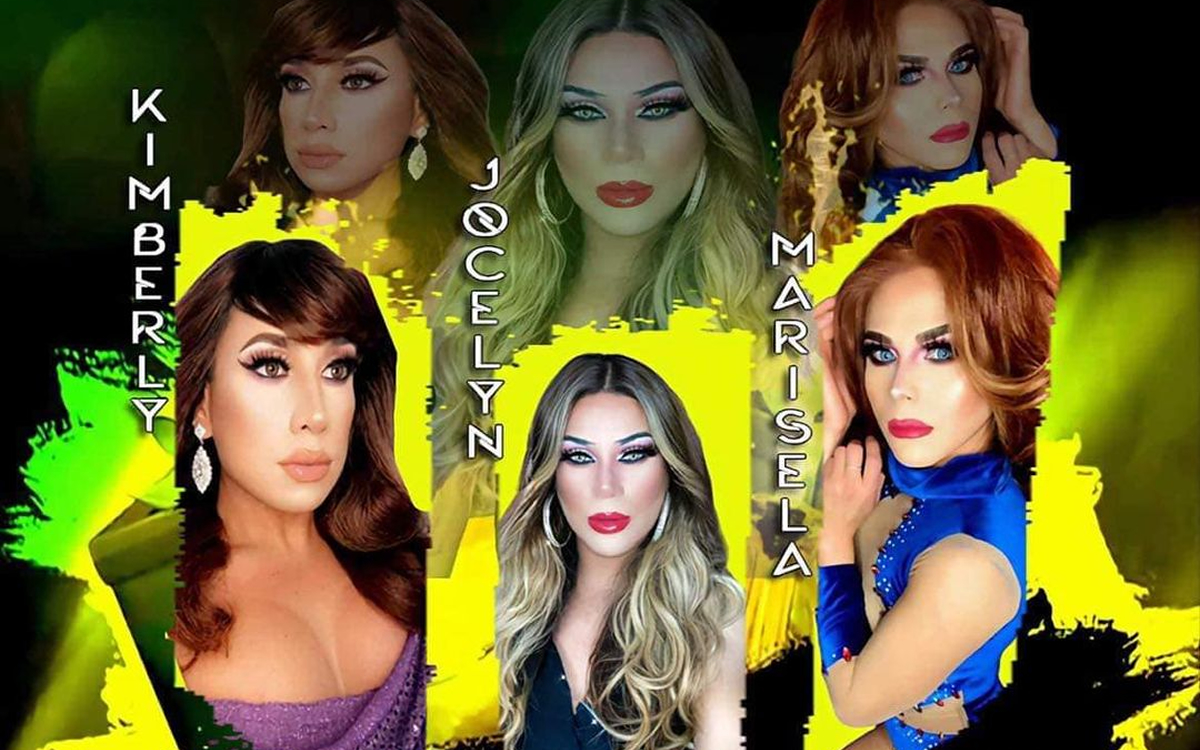 Tuesday, May 10
10 p.m.
The Majestic
7203 Little River Turnpike
Annandale, Va.
Facebook
Join Kimberly, Jocelyn and Marisela for an evening of fun at NOVA's latinx LGBTQ+ night.
The Palace Presents: Gender F*ck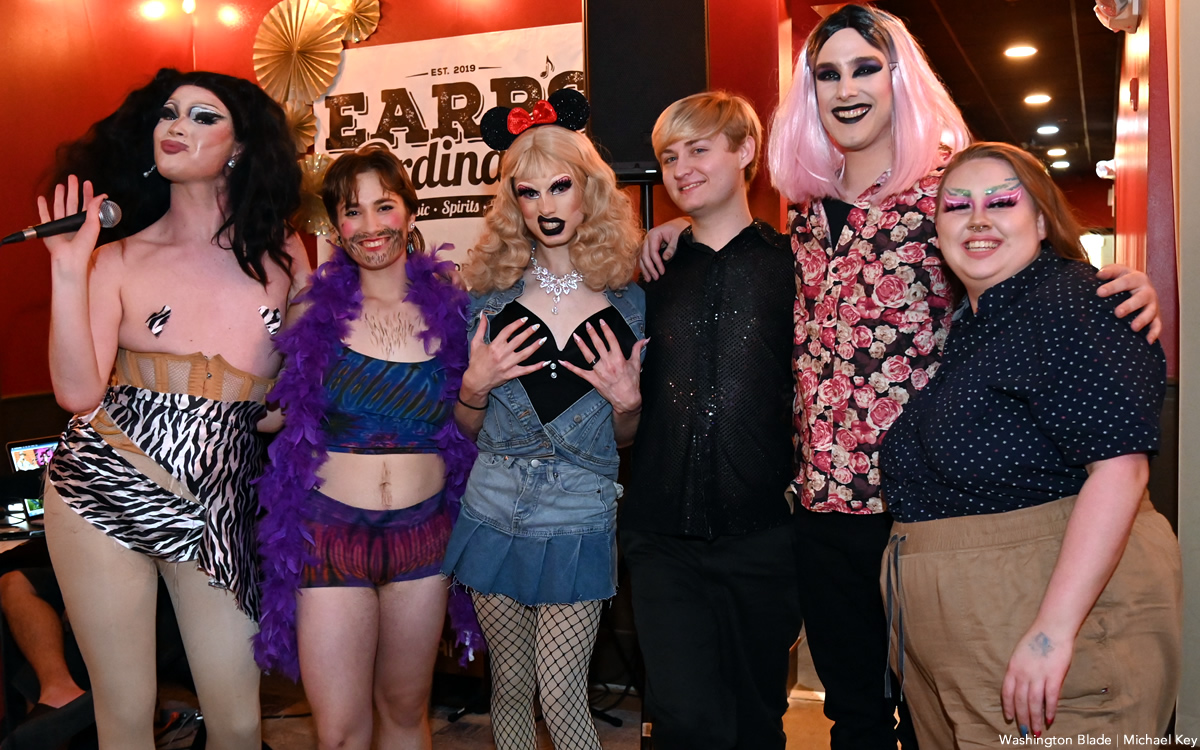 Tuesday, May 10
Doors 8:30 p.m. / Show 9 p.m.
Earp's Ordinary
3950 University Drive, Suite 210
Fairfax, Va.
$15 cover
Instagram | Facebook
The hottest drag show in Fairfax is sure to pack Earp's Ordinary in Fairfax City again on Tuesday. Bring dollar bills to tip the performers!
50th anniversary of Fryer speech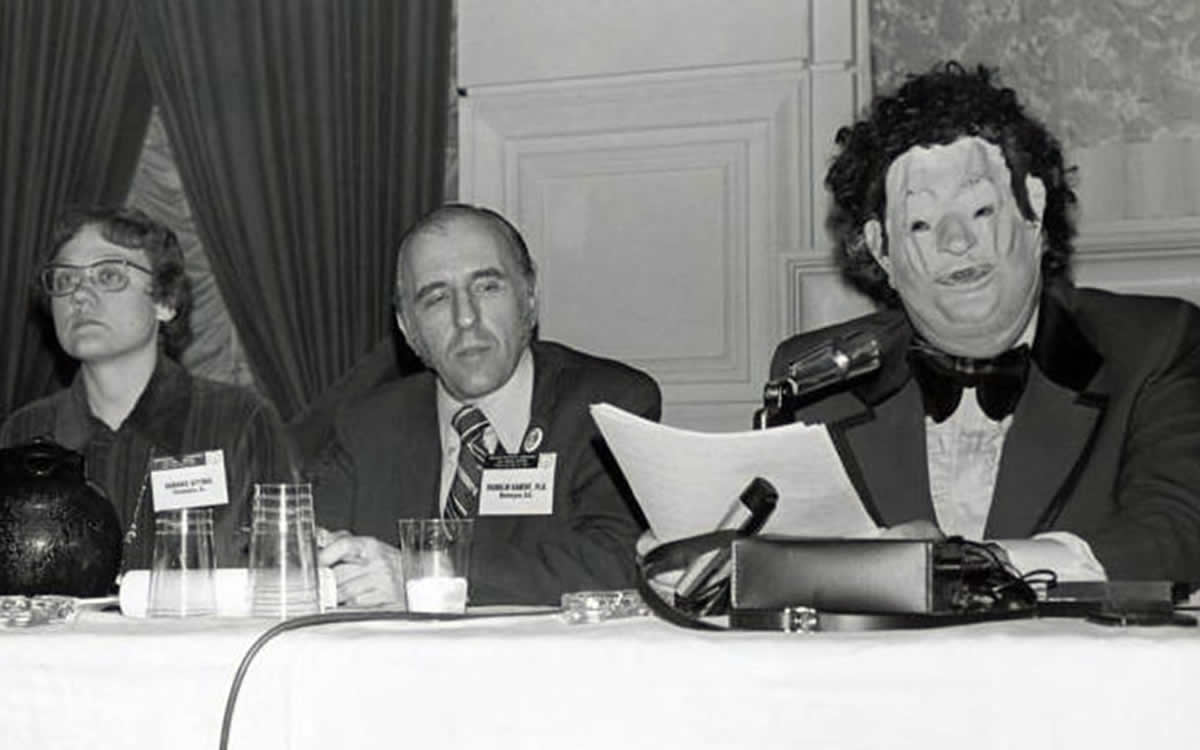 Thursday, May 12
Reception 6 p.m. / Panel discussion 7 p.m.
The Corner at Whitman-Walker
1701 14th Street, N.W.
Free
Facebook | Eventbrite
There will be a panel discussion at The Corner at Whitman-Walker on the 50th anniversary of John Fryer speech to the APA, which led to the declassification of homosexuality as a mental illness.
The panel discussion will feature four experts on the topic: Dr. Saul Levin, CEO and Medical Director of the APA; Dr. Karen Kelly, a friend and mentee of Dr. Fryer; Katherine Ott, Ph.D., a curator in the history of medicine at the Smithsonian's National Museum of American History where she documents LGBTQ+ history; and Dr. Amir Ahuja, president of the Association of LGBTQ Psychiatrists (AGLP).
Annapolis Pride Proclamation Party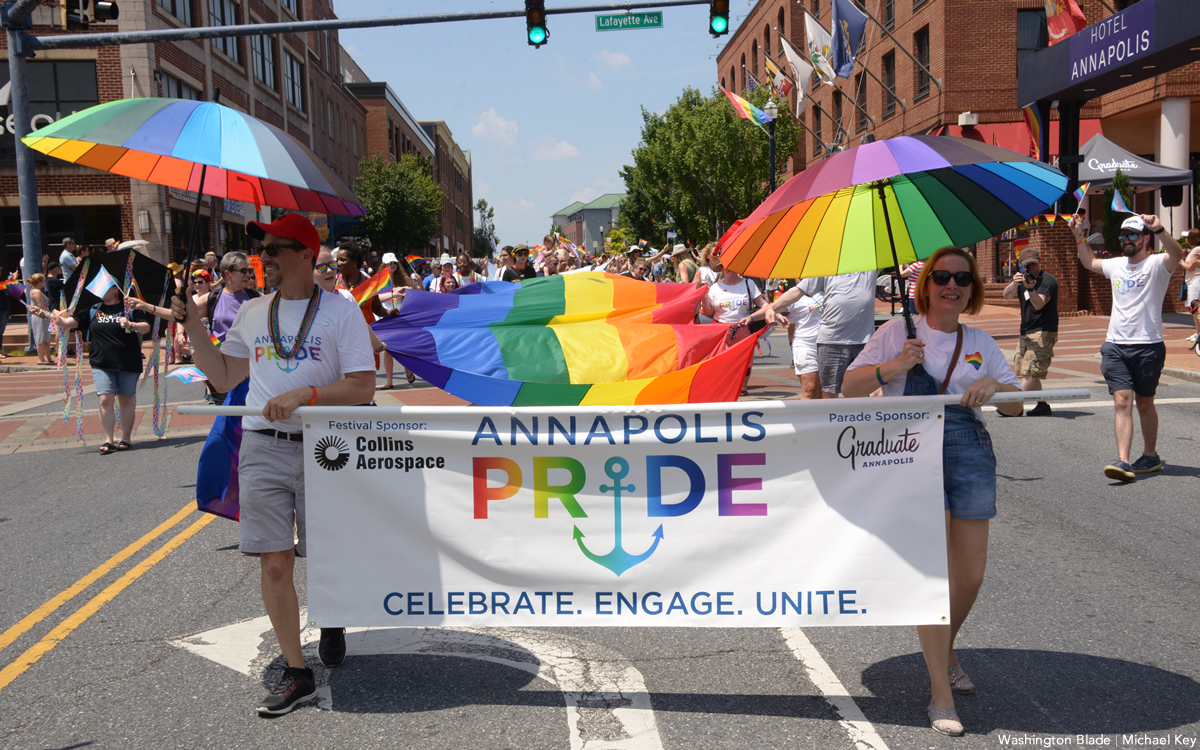 Thursday, May 12
5-7 p.m.
Graduate Annapolis, the Trophy Room
126 West Street
Annapolis, Md.
Free
Facebook
The community is presented with proclamations declaring June LGBTQ+ Pride Month. Pick up your Annapolis Pride swag and find out how you can get involved with Annapolis Pride.
Reignited and Resilient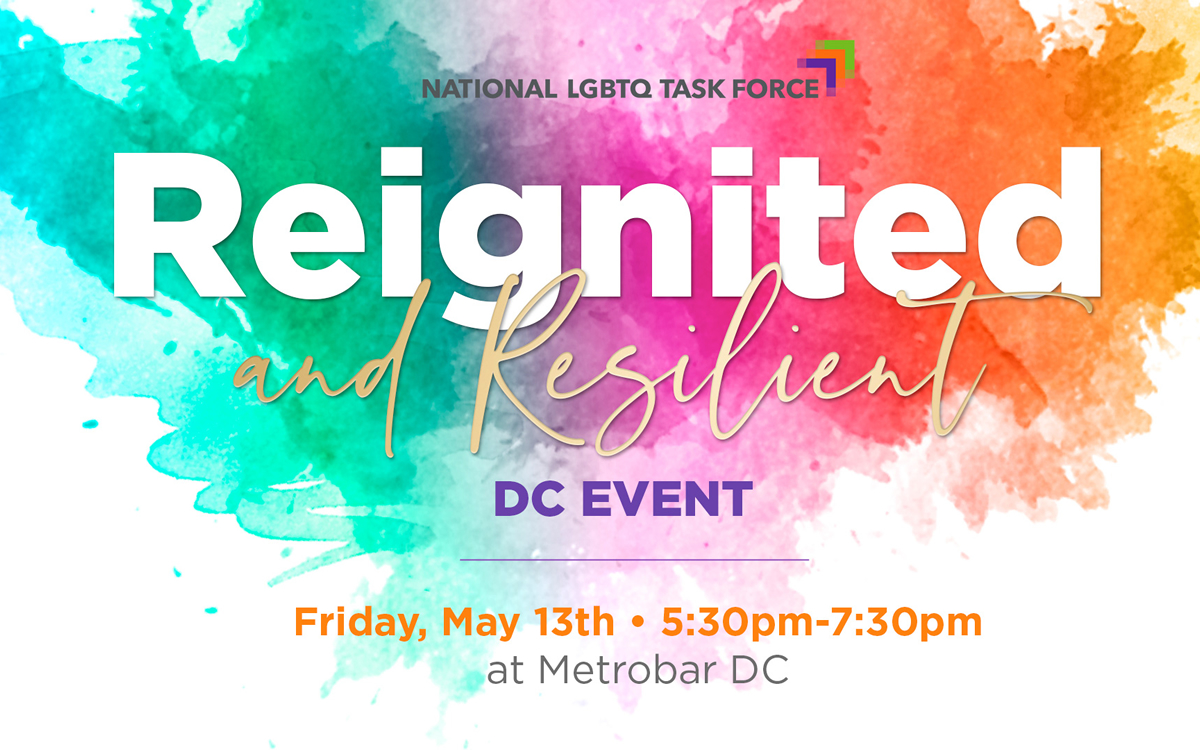 Friday, May 13
5:30-7:30 p.m.
Metrobar
640 Rhode Island Avenue, N.E.
Free
Facebook
Join the National LGBTQ Task Force, including Executive Director Kierra Johnson and Deputy Executive Director Mayra Hidalgo Salazar for a fundraising social event. RSVP here.
Miss Gay DC America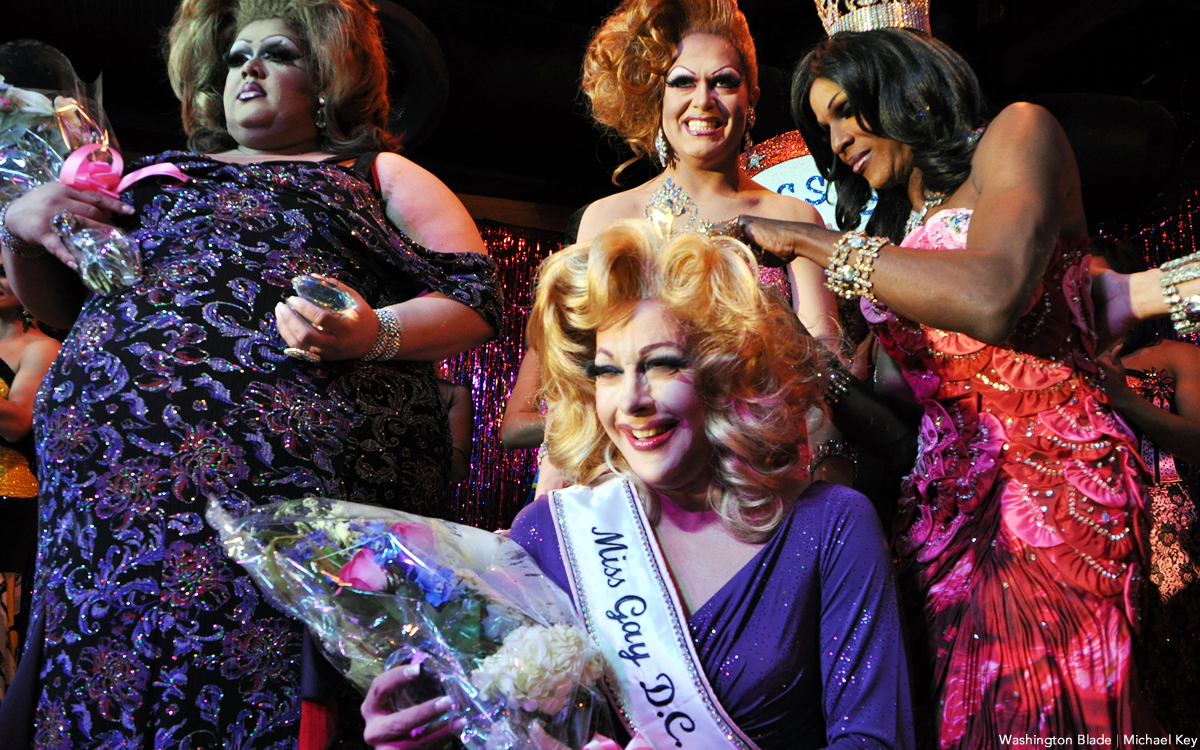 Saturday, May 14
Doors 4 p.m. / Pageant 5 p.m.
As You Are Bar
500 8th Street, S.E.
$20
Facebook
Miss Gay DC America returns for a pageant at As You Are Bar on Saturday. "There's No Place Like Home" will feature Miss Gay America 2022 Dextaci.
Cop Cakes for a Cause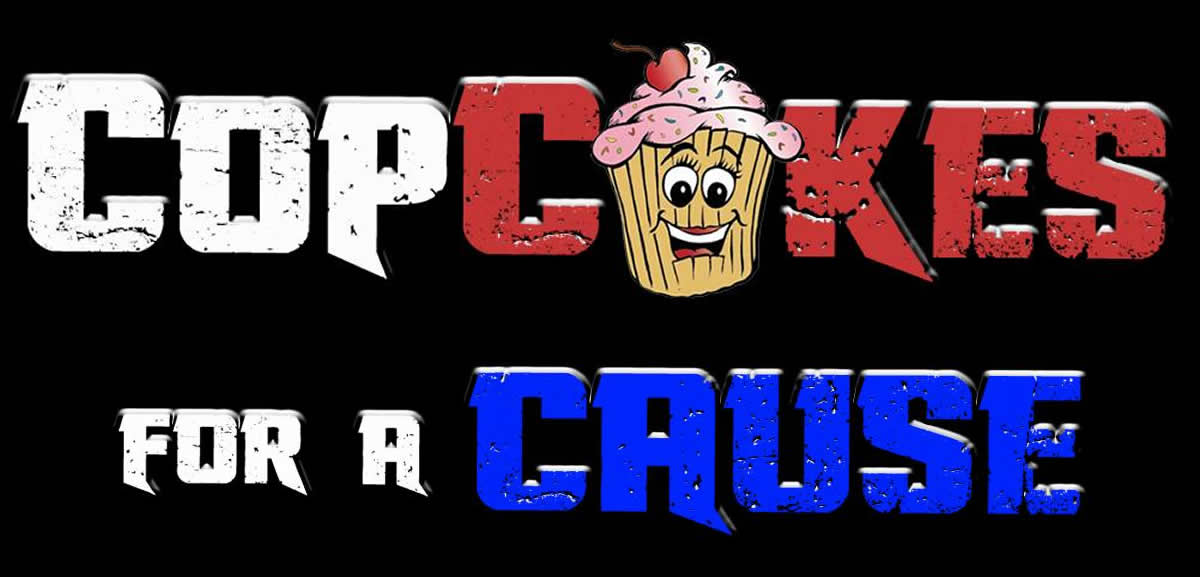 Saturday, May 14
6-9 p.m.
Hook Hall
3400 Georgia Avenue, N.W.
$30
Facebook
Annual fundraising event benefits the LGBT Fallen Heroes Fund and Concerns of Police Survivors.
GMCW Spring Affair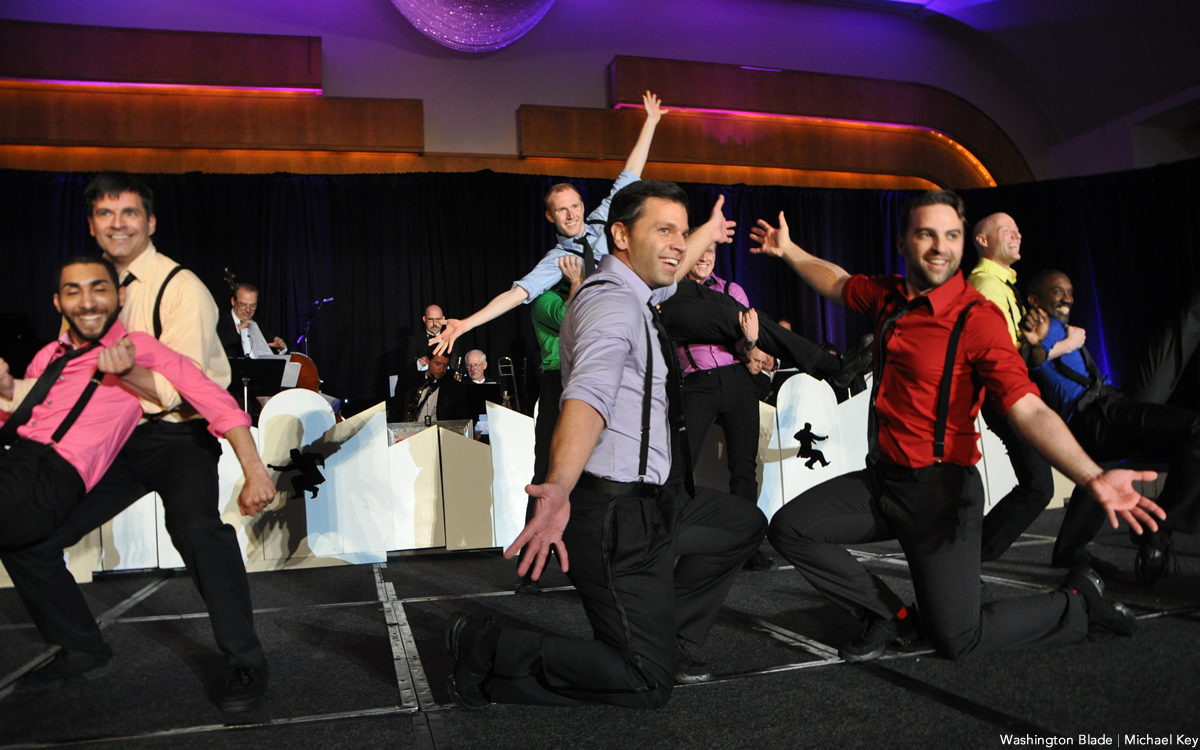 Saturday, May 14
Cocktails and silent auction 6:30 p.m. / Dinner 8 p.m.
The Ritz-Carlton
1150 22nd Street, N.W.
$30
Website | Facebook
The Gay Men's Chorus of Washington holds their gala awards dinner "Spring Affair 2022: Once Upon a Time . . ." at The Ritz-Carlton on Saturday.
Stonewall Kickball Closing Party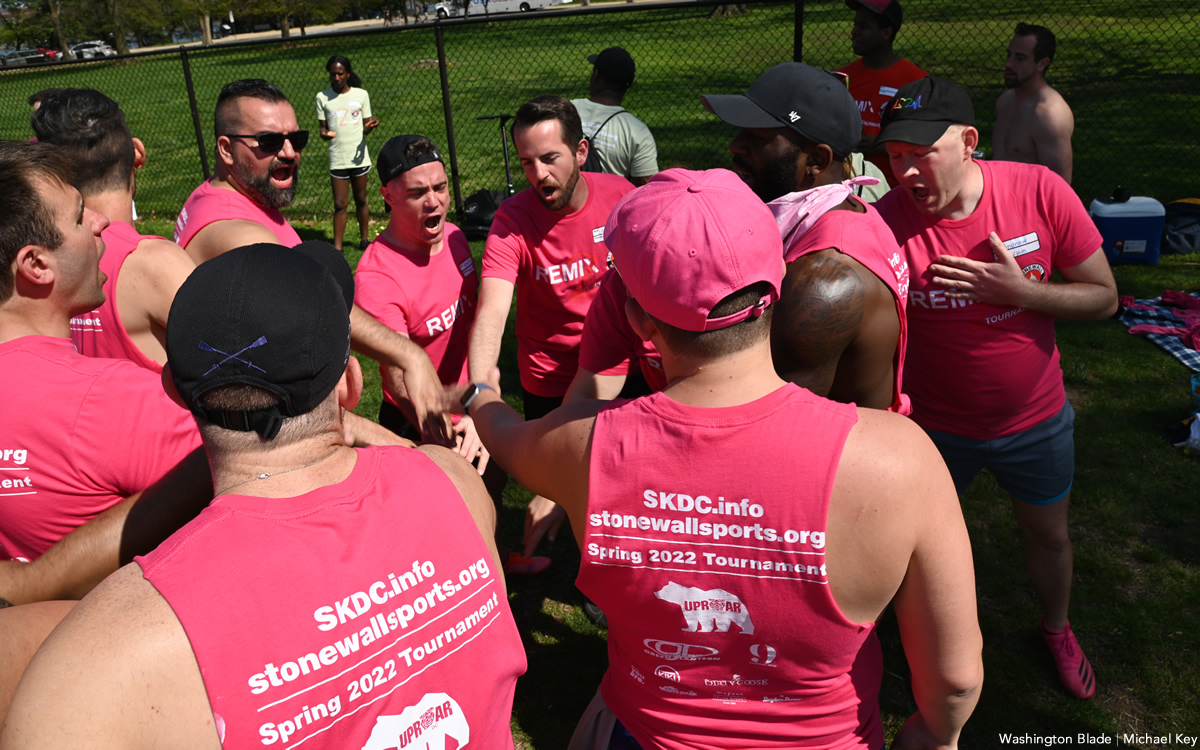 Sunday, May 15
4-8 p.m.
Soundcheck
1420 K Street, N.W.
Facebook
Following an eventful season of kickball, its time to party with vogue performances, drag and DJs. You must be a registered Sunday Spring 2022 Player/Friend Of and wear your Spring 2022 Stonewall shirt.
If you would like to let us know about an upcoming event, email [email protected] with details.
PHOTOS: Virginia Pridefest
Richmond LGBTQ celebration held on Brown's Island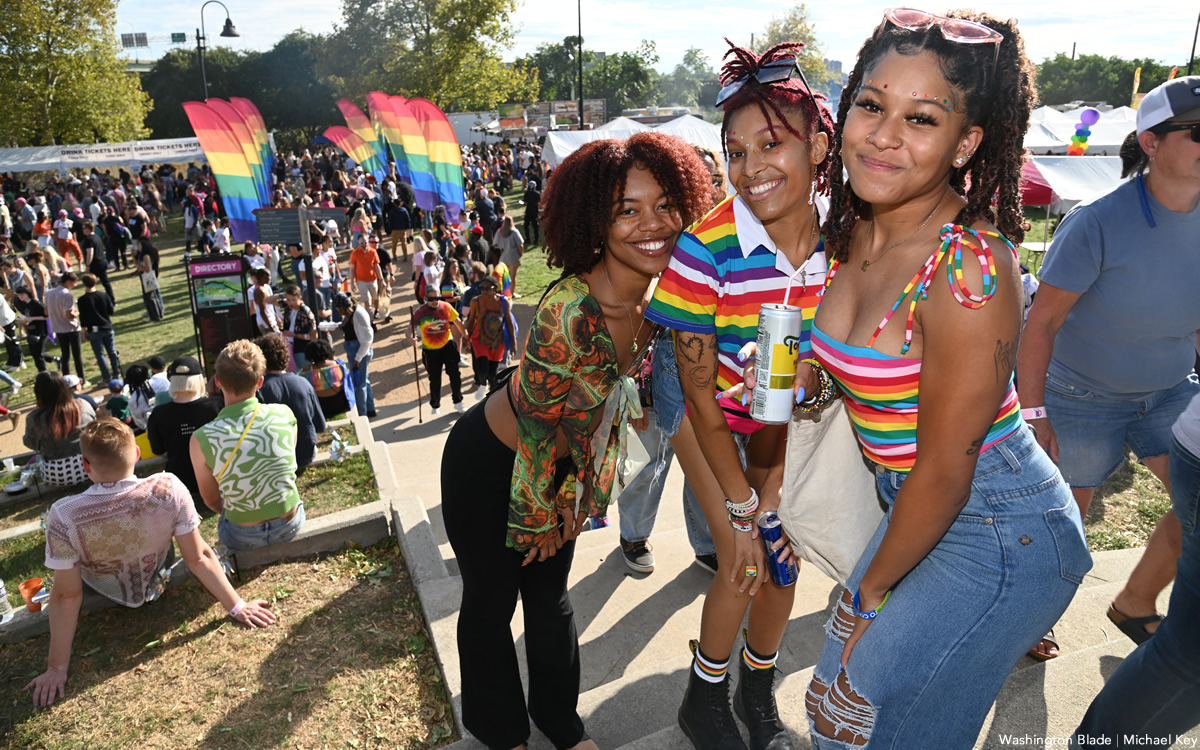 The 2022 Virginia Pridefest was held on Brown's Island in Richmond, Va. on Saturday, Sept. 24.
(Washington Blade photos by Michael Key)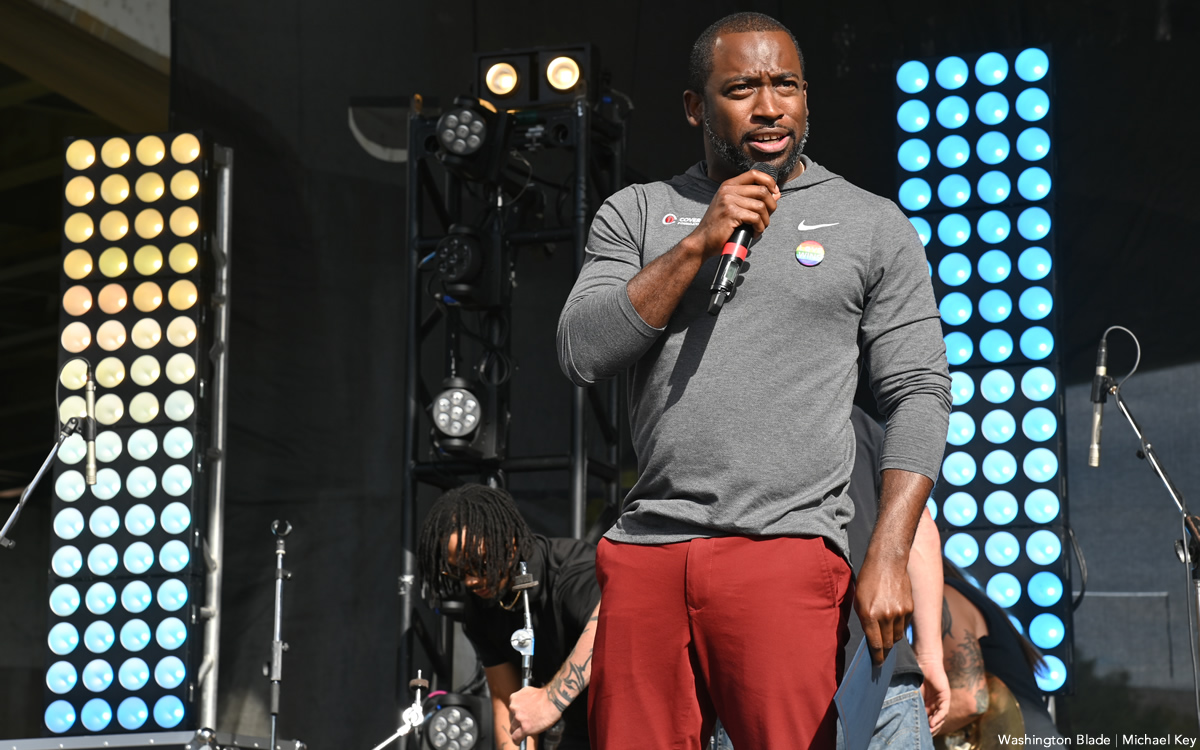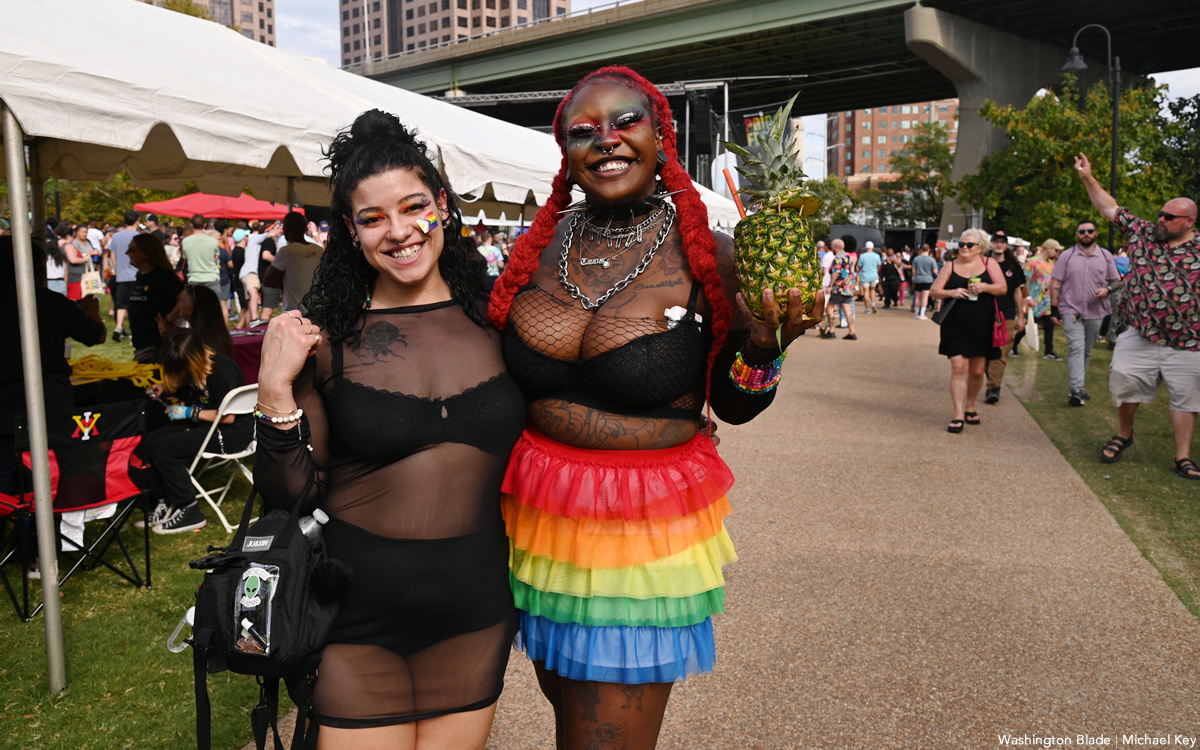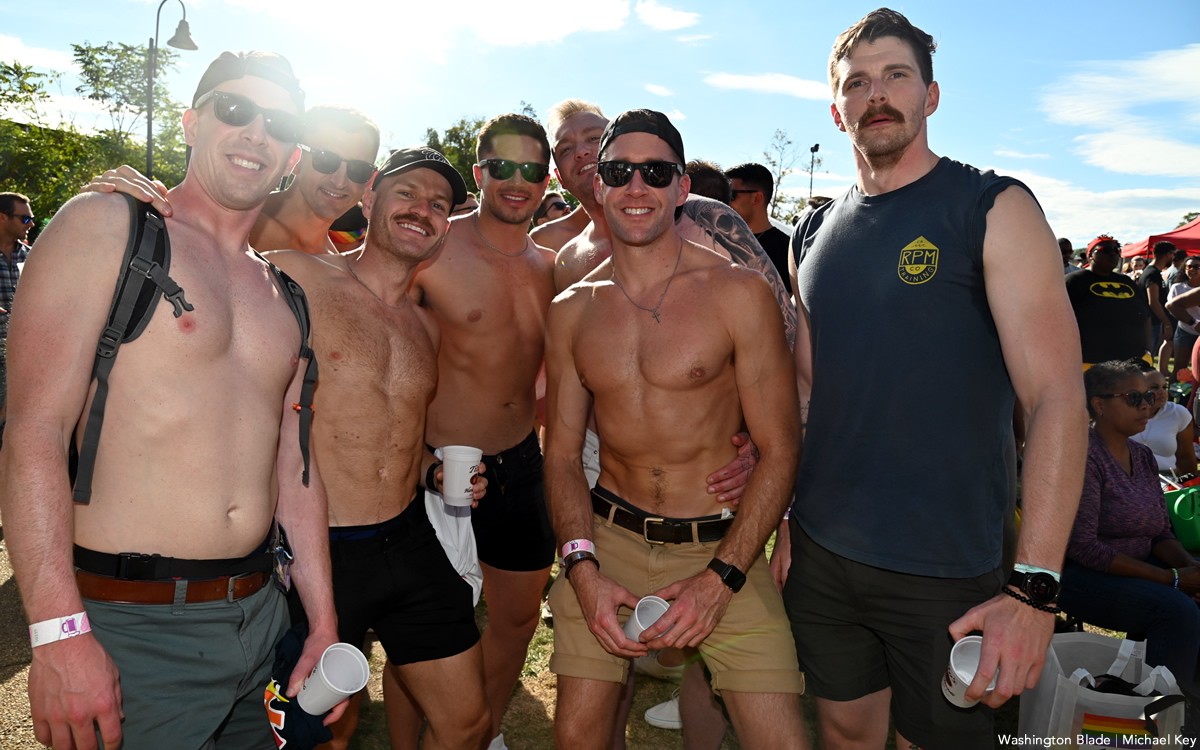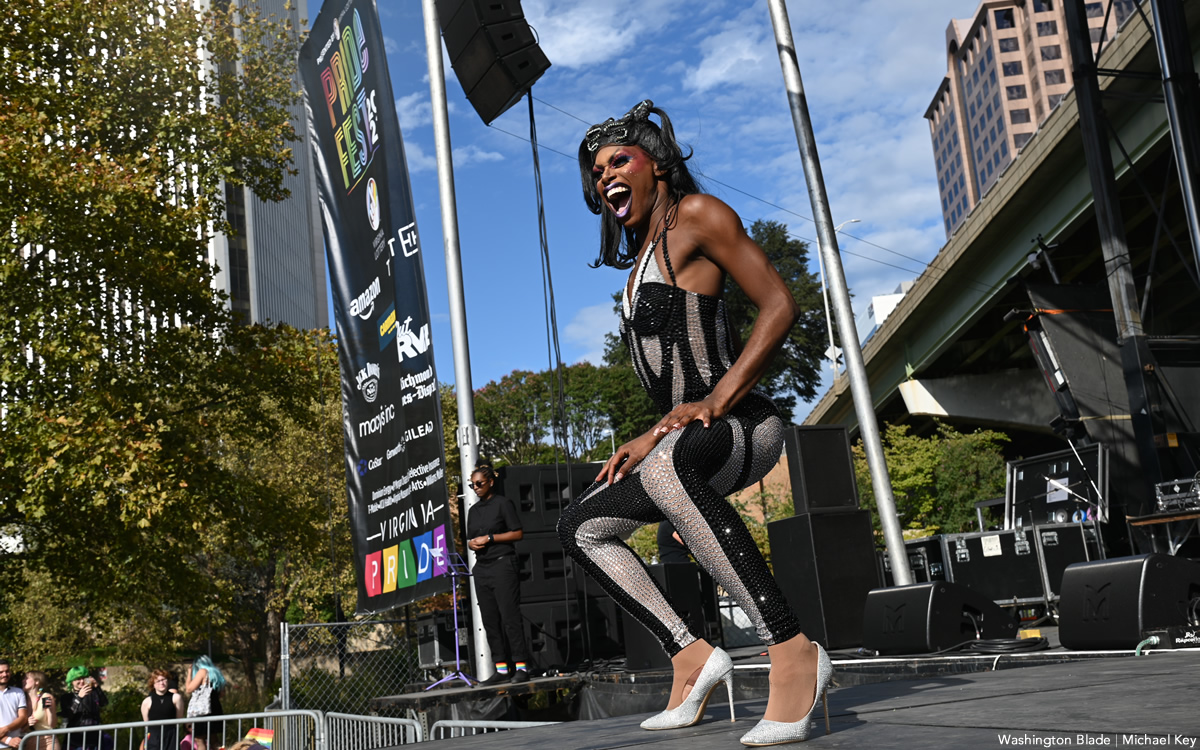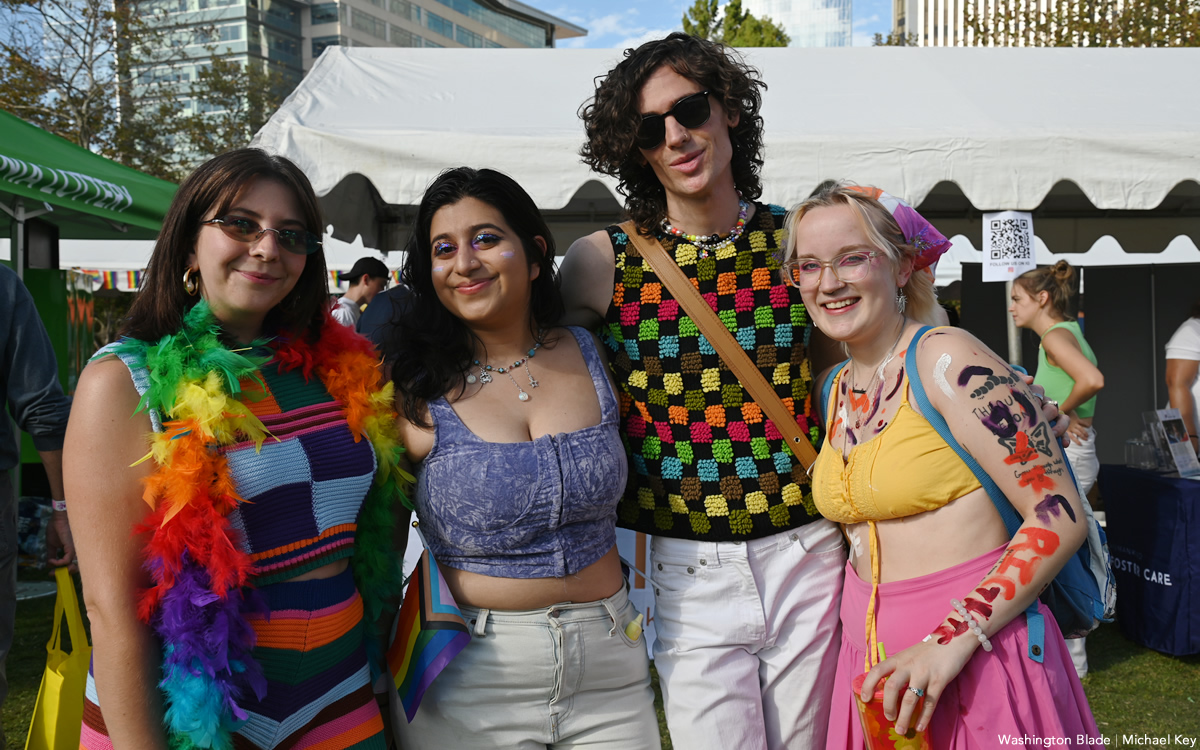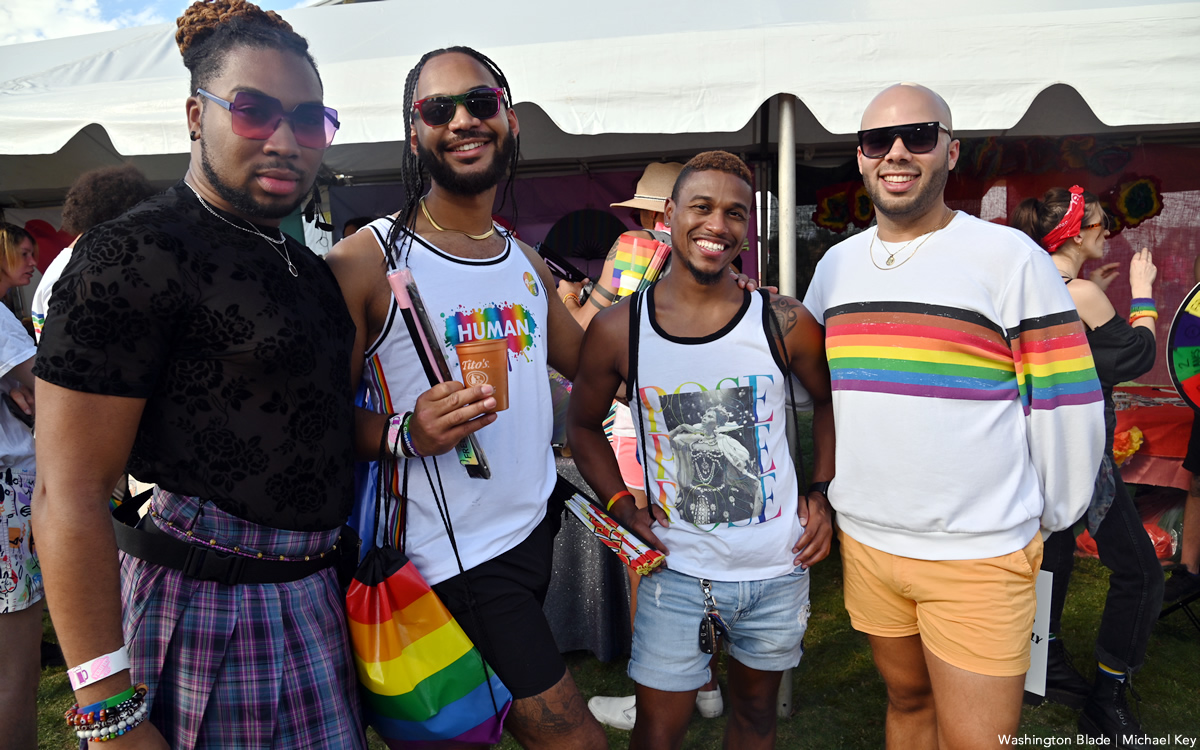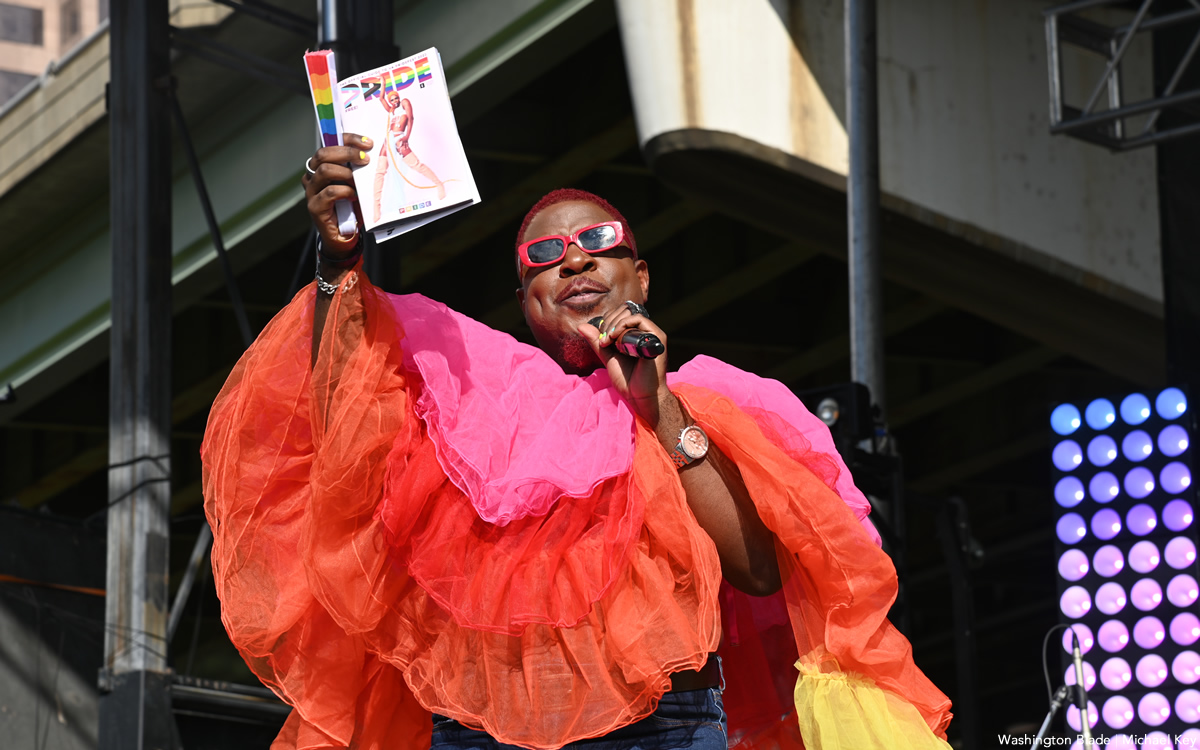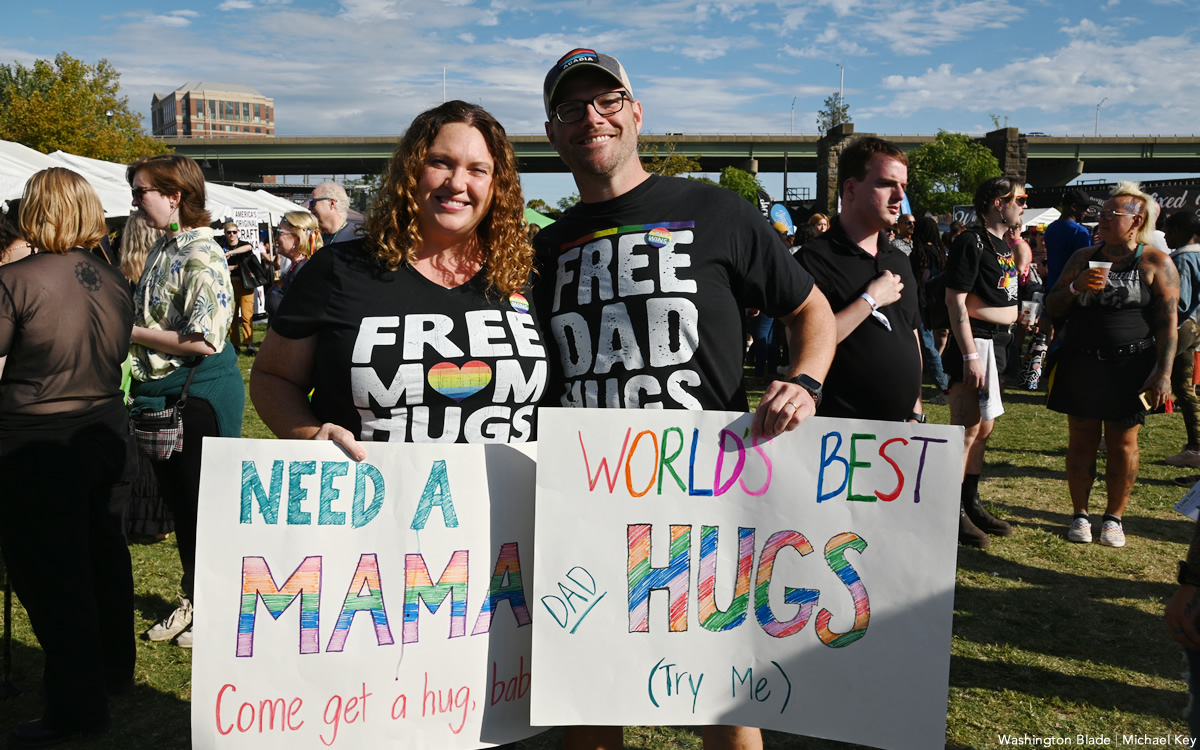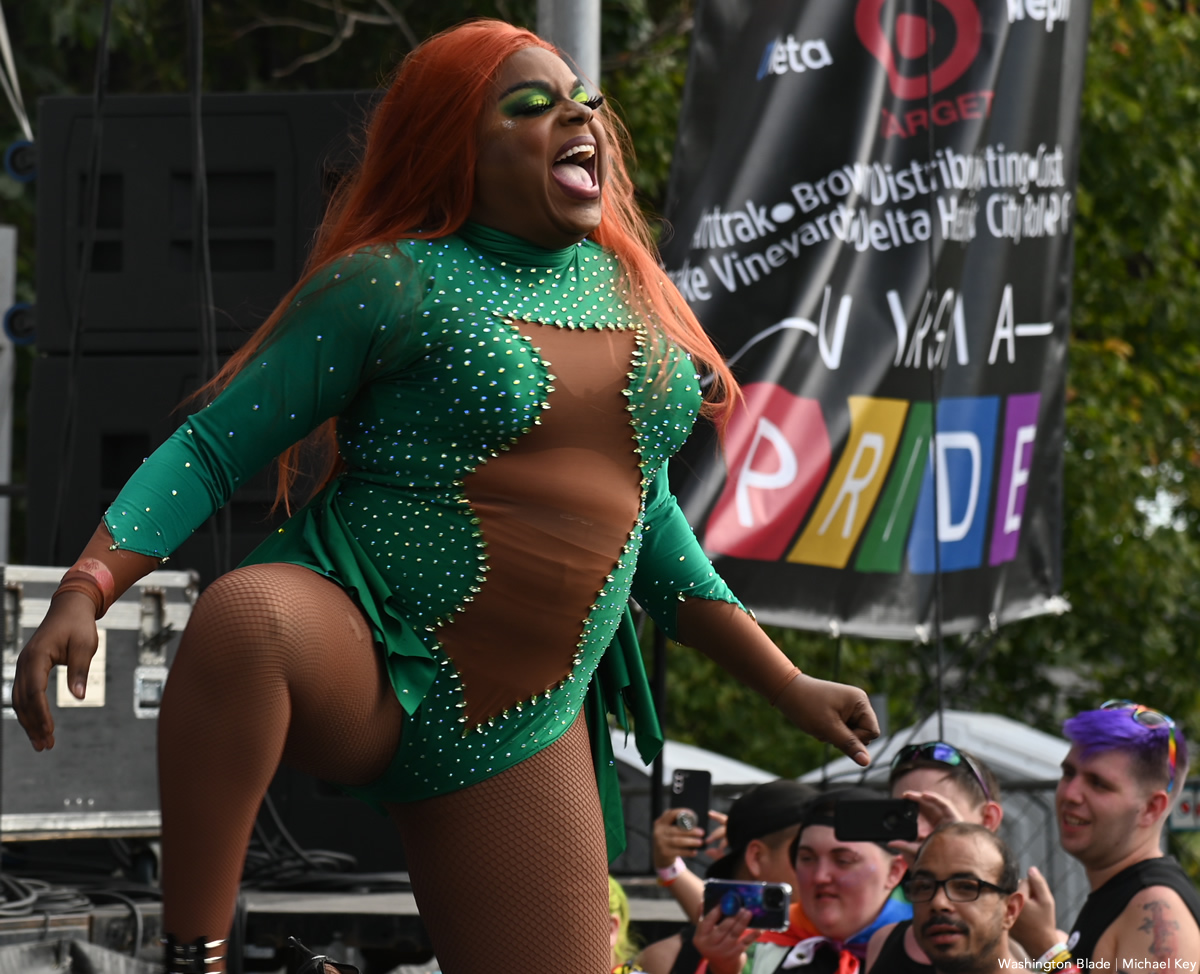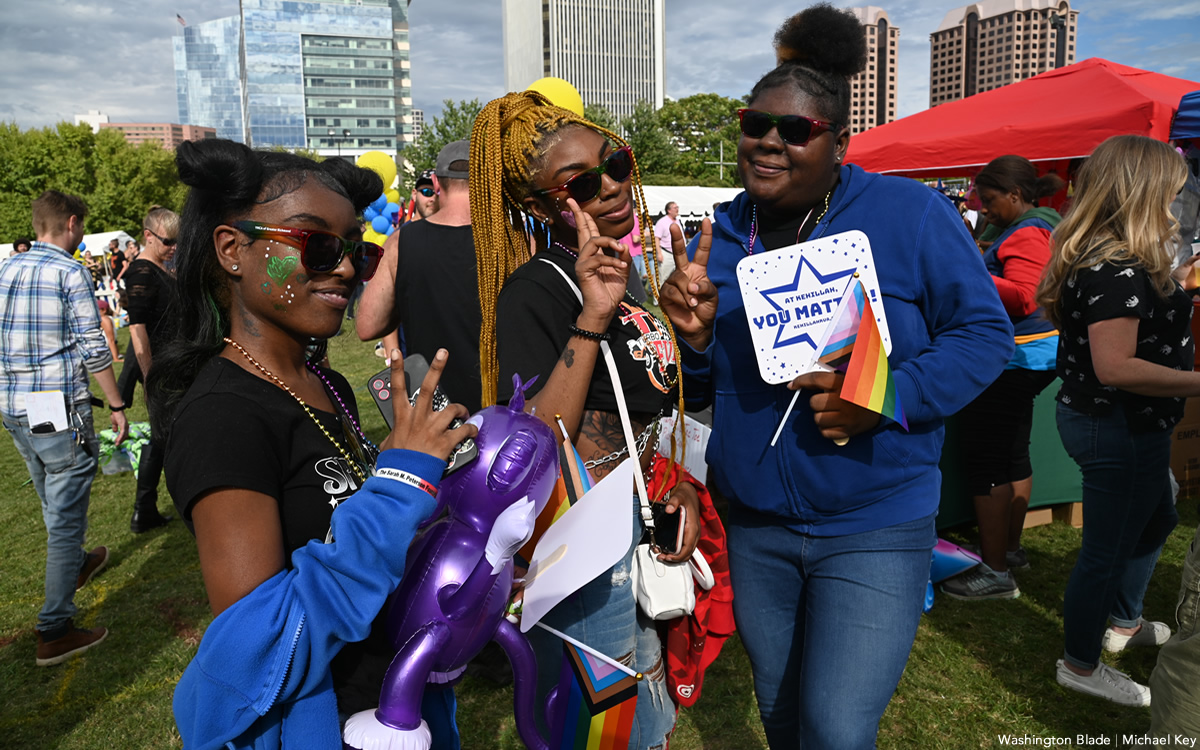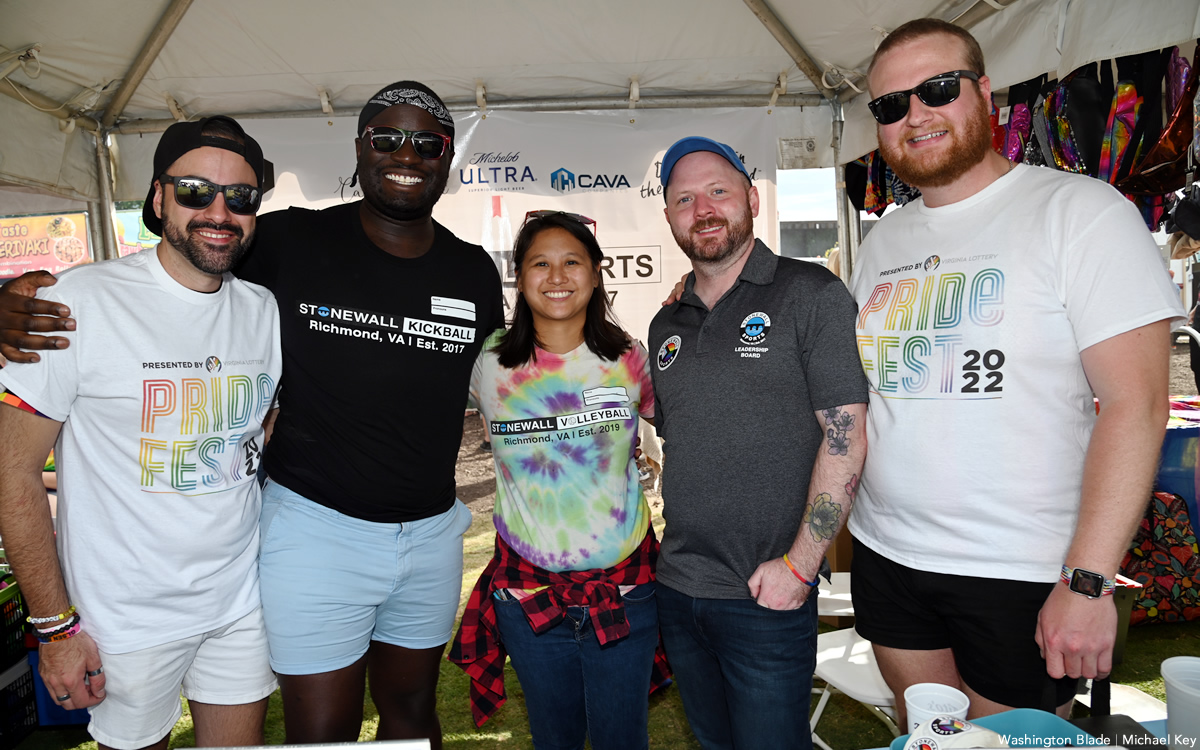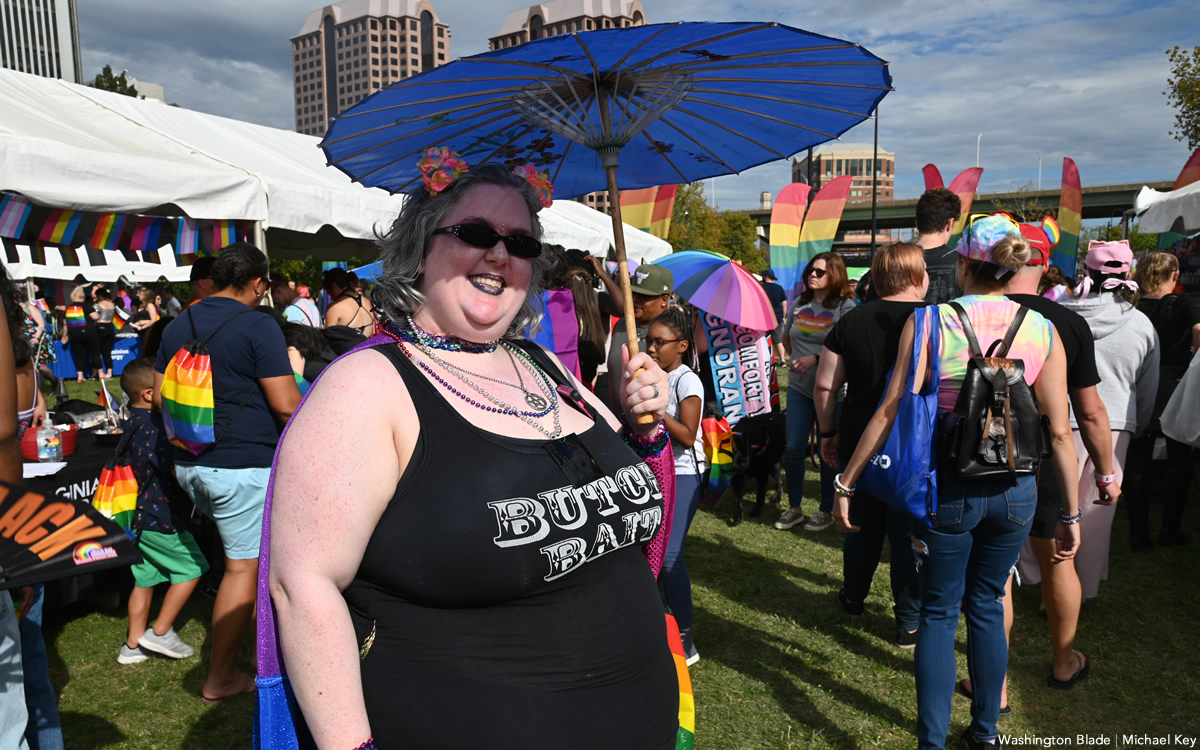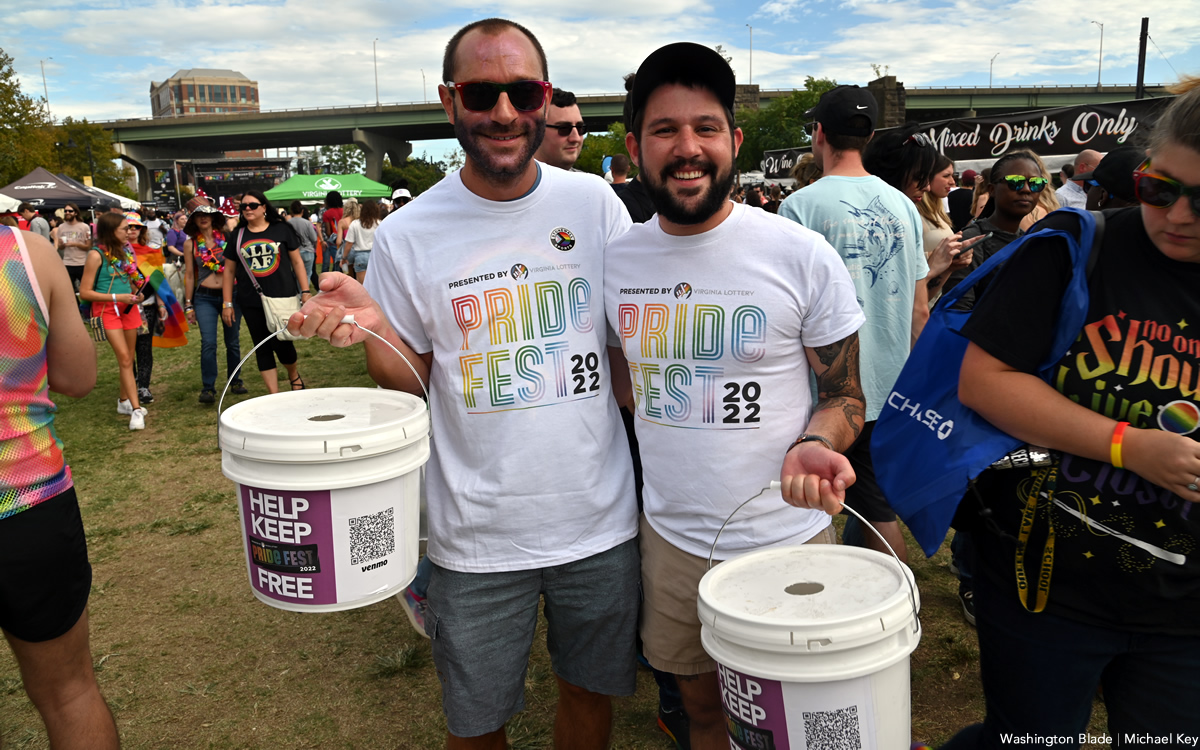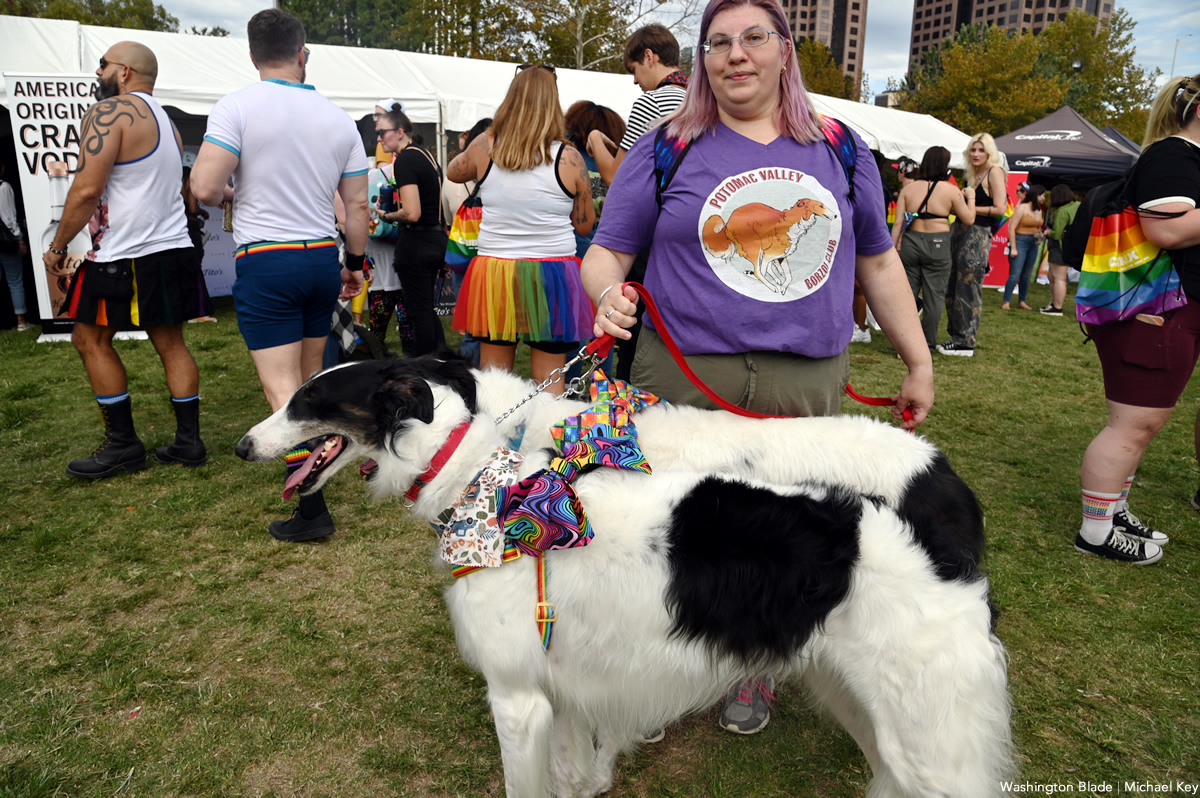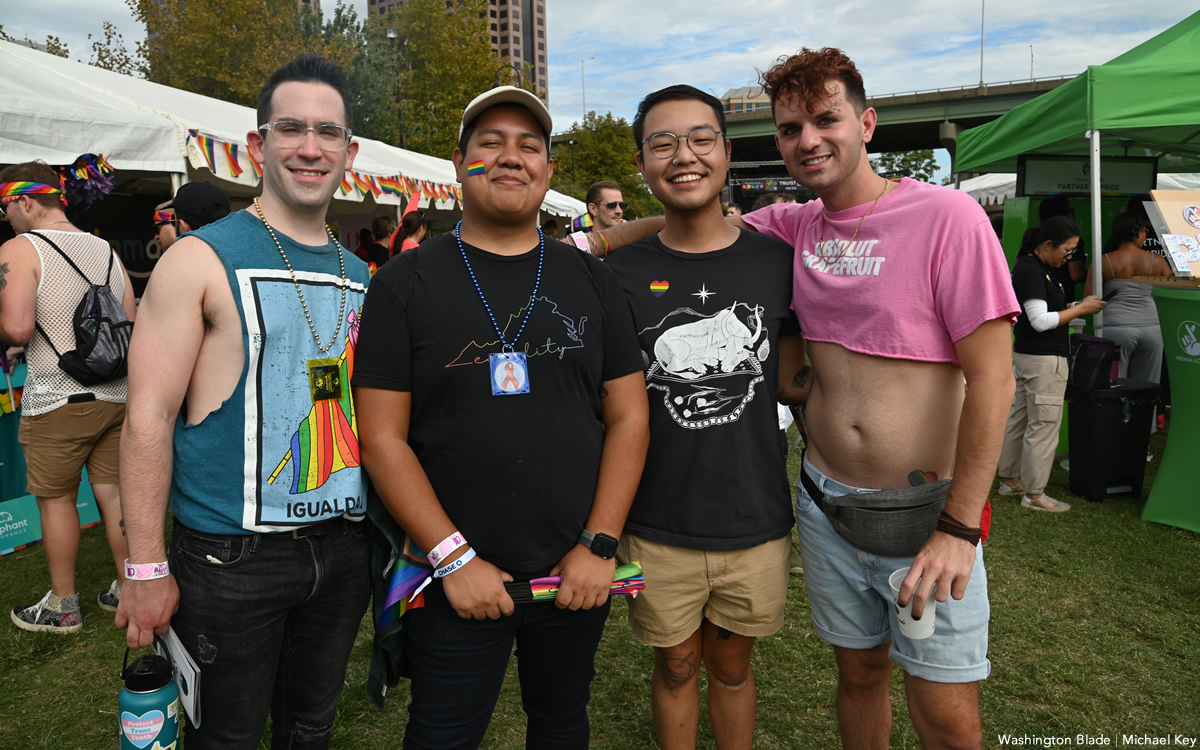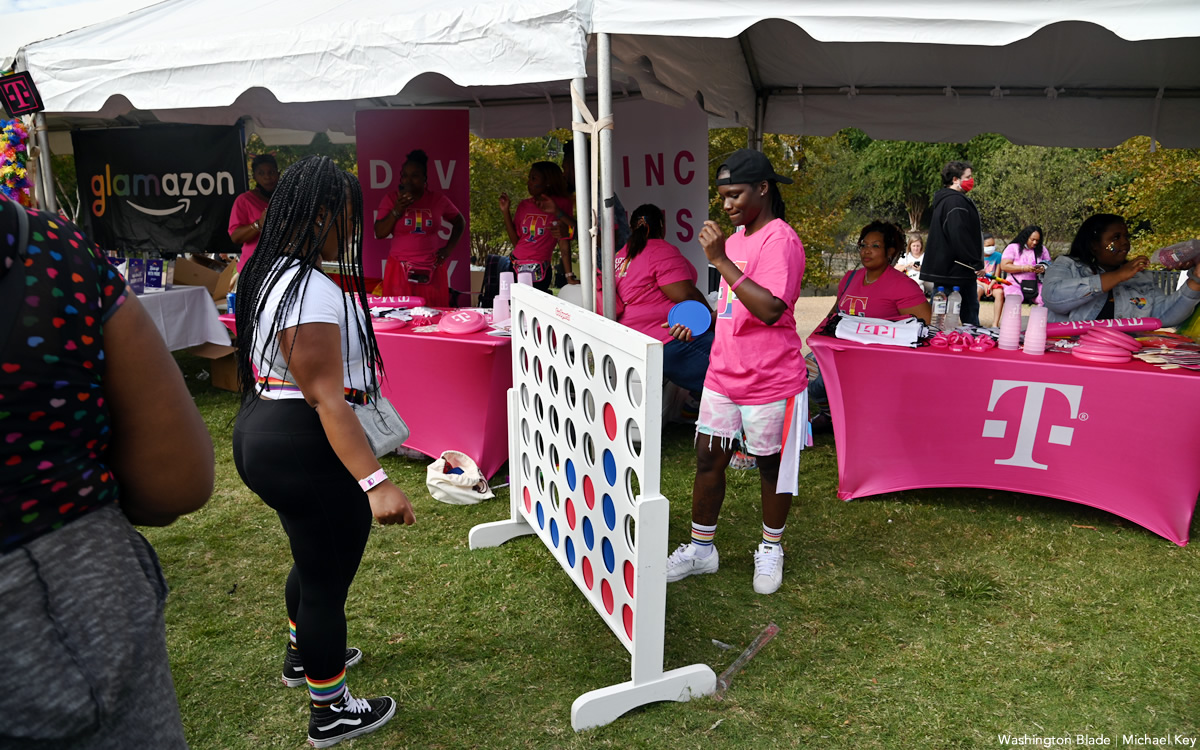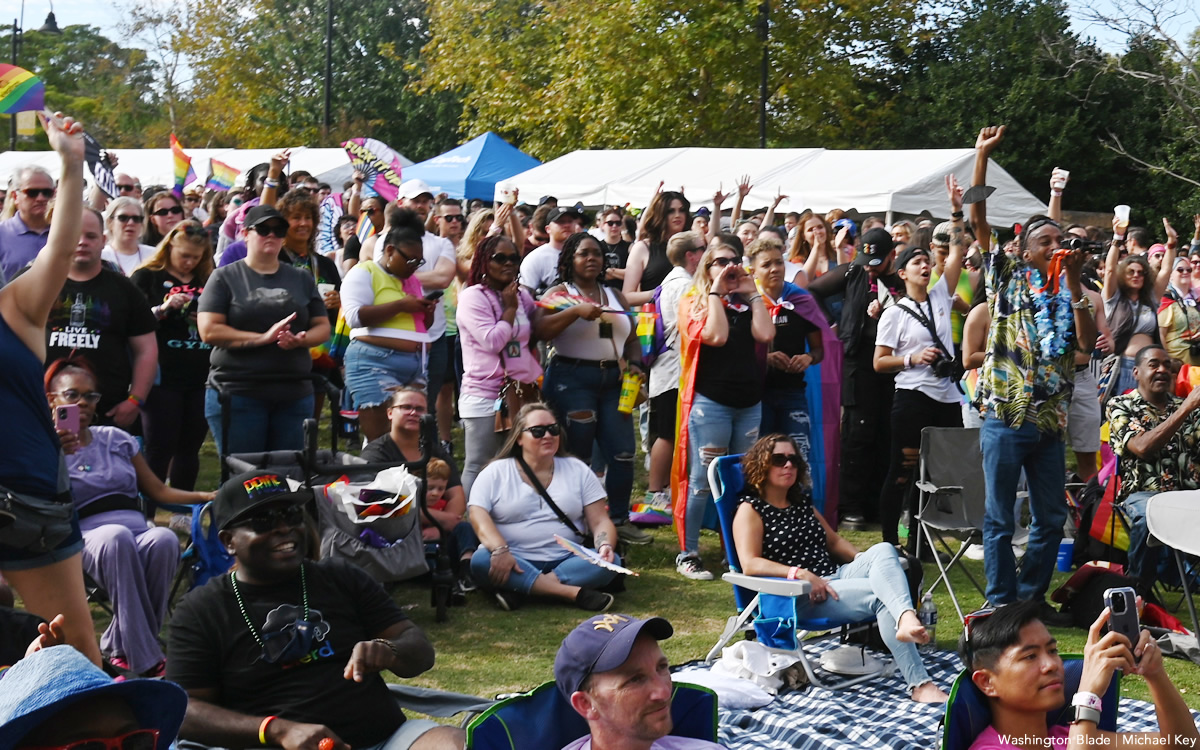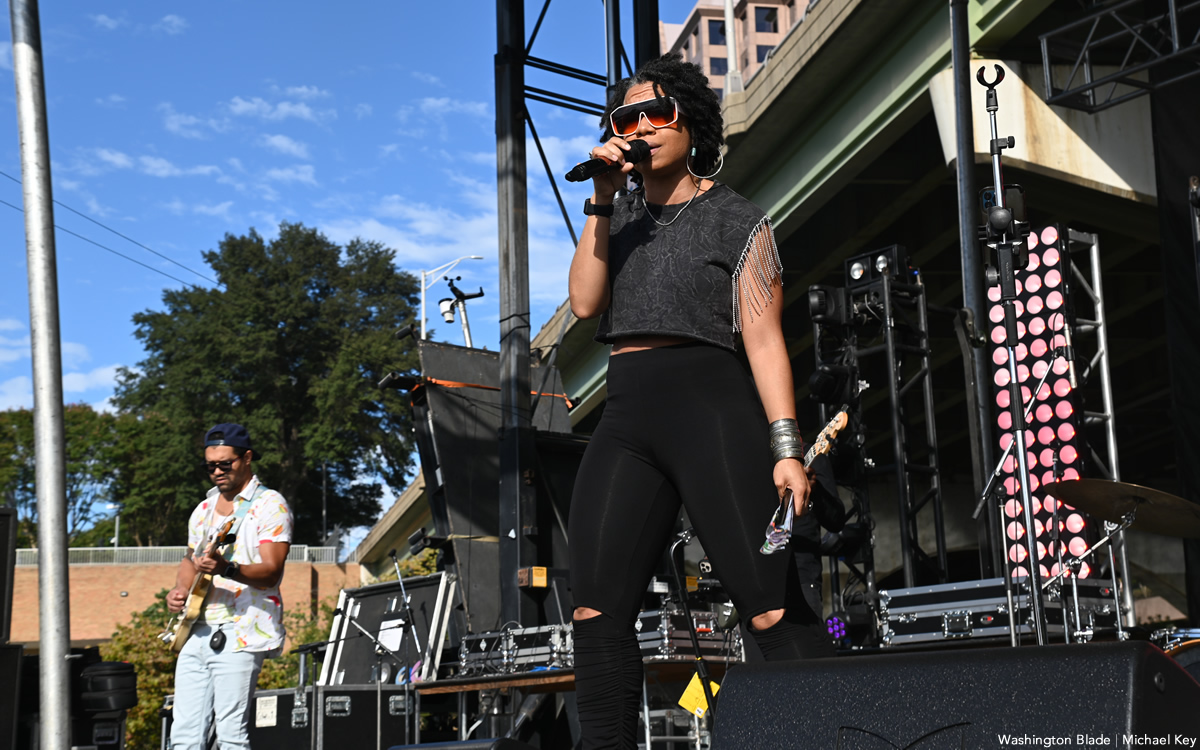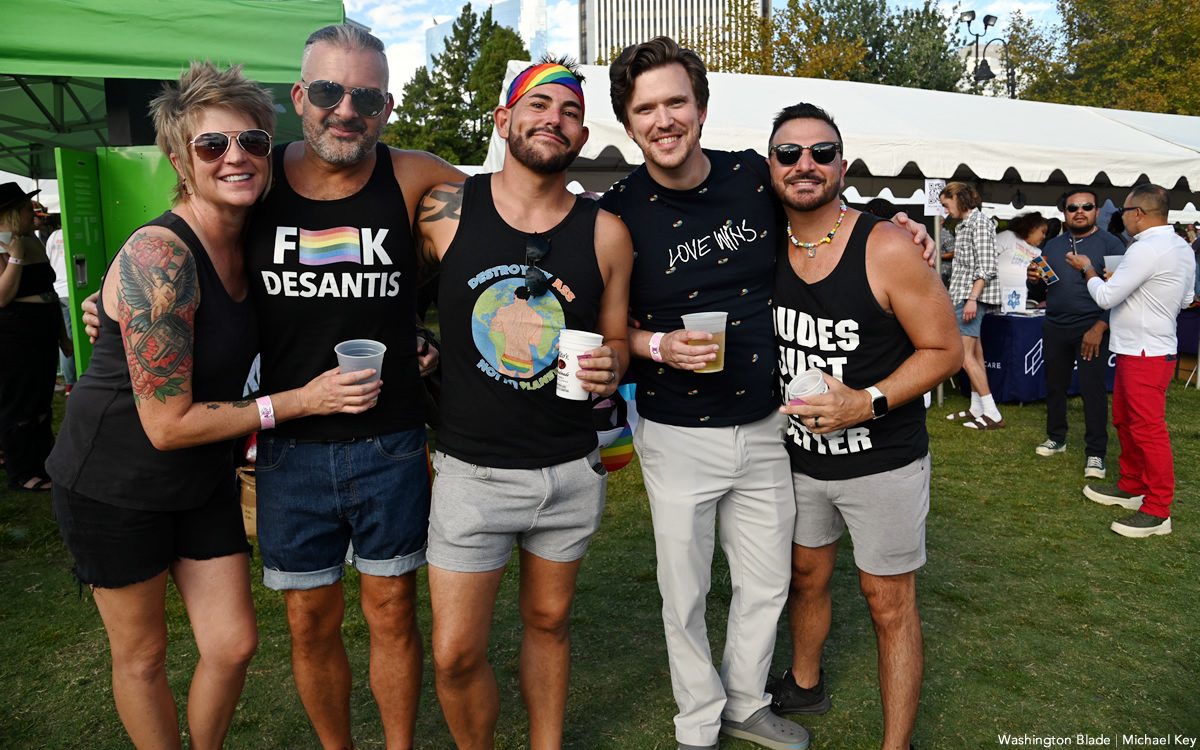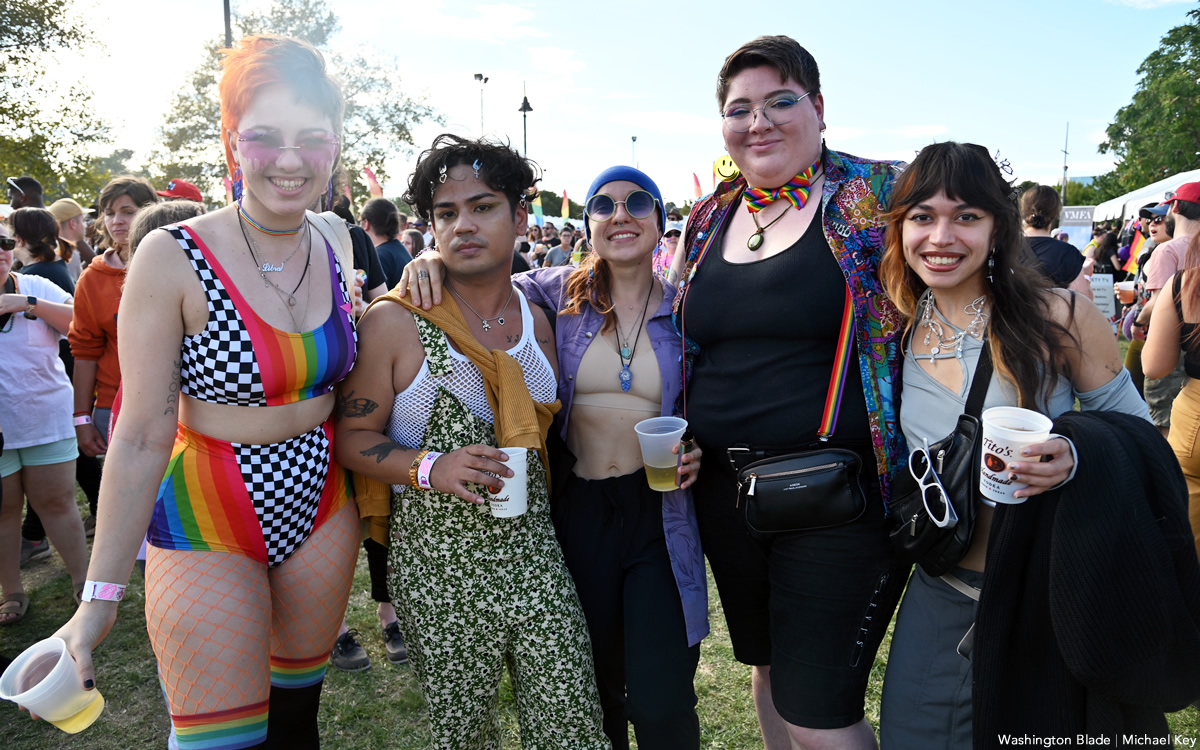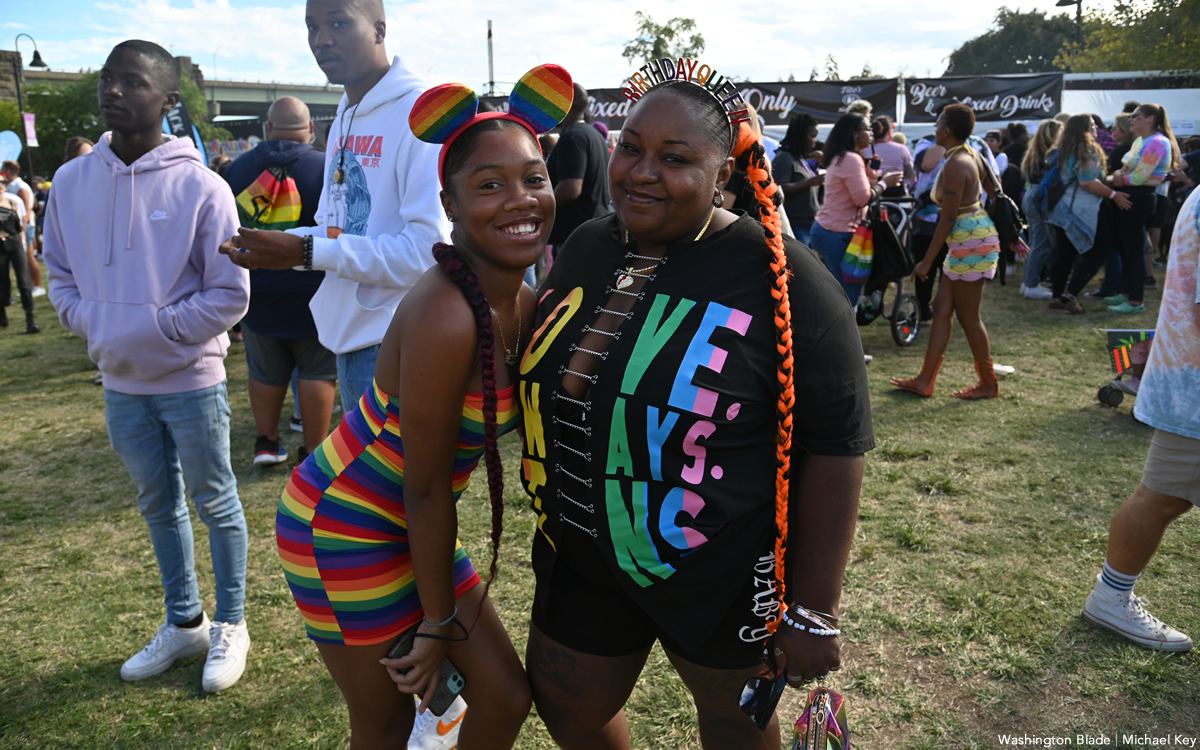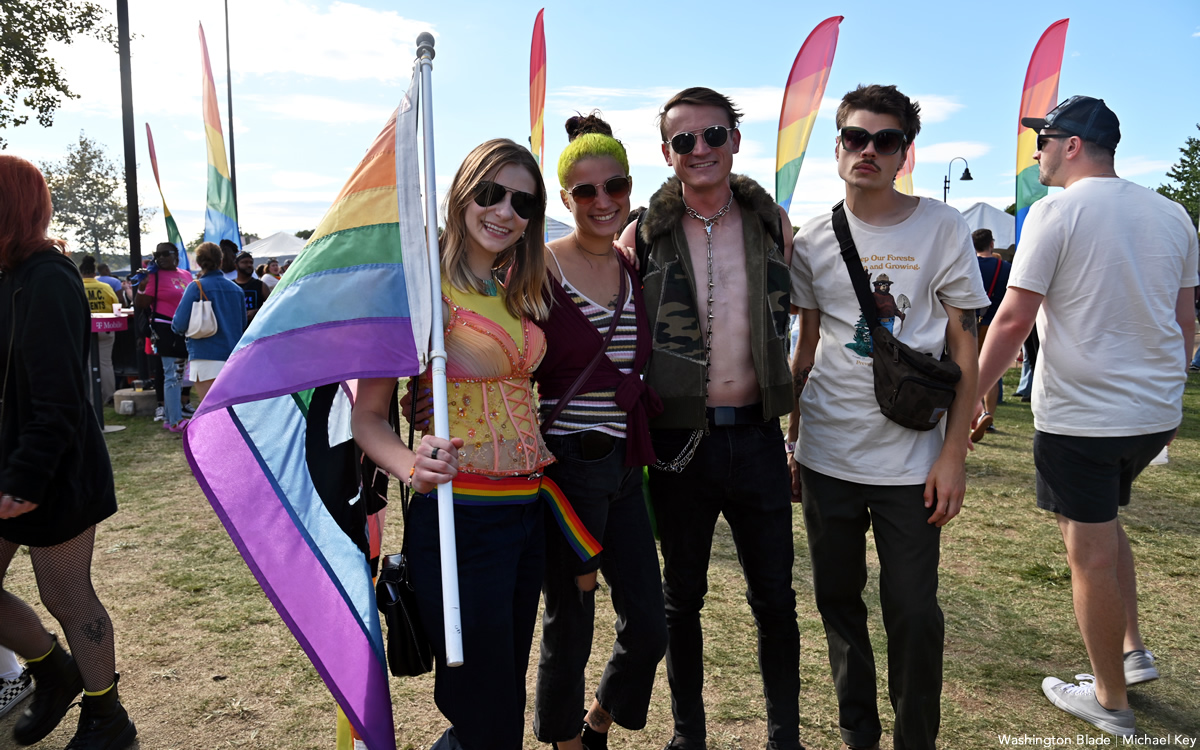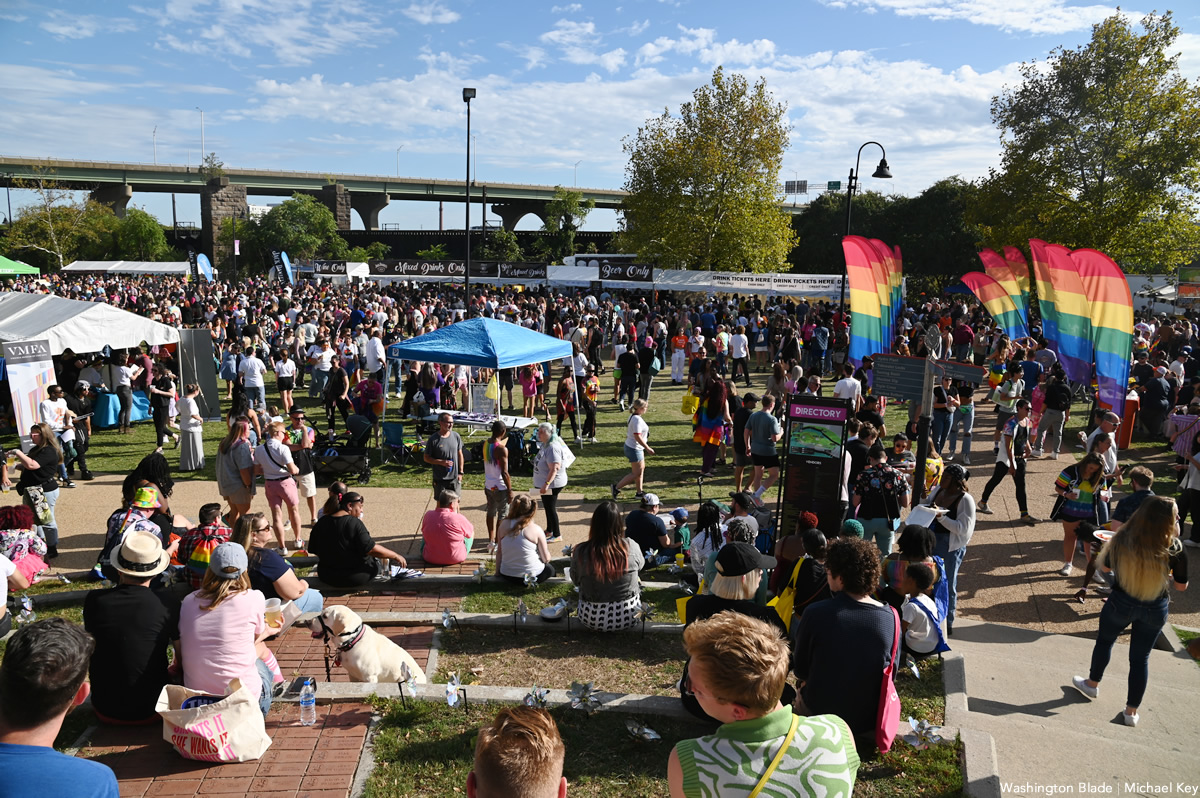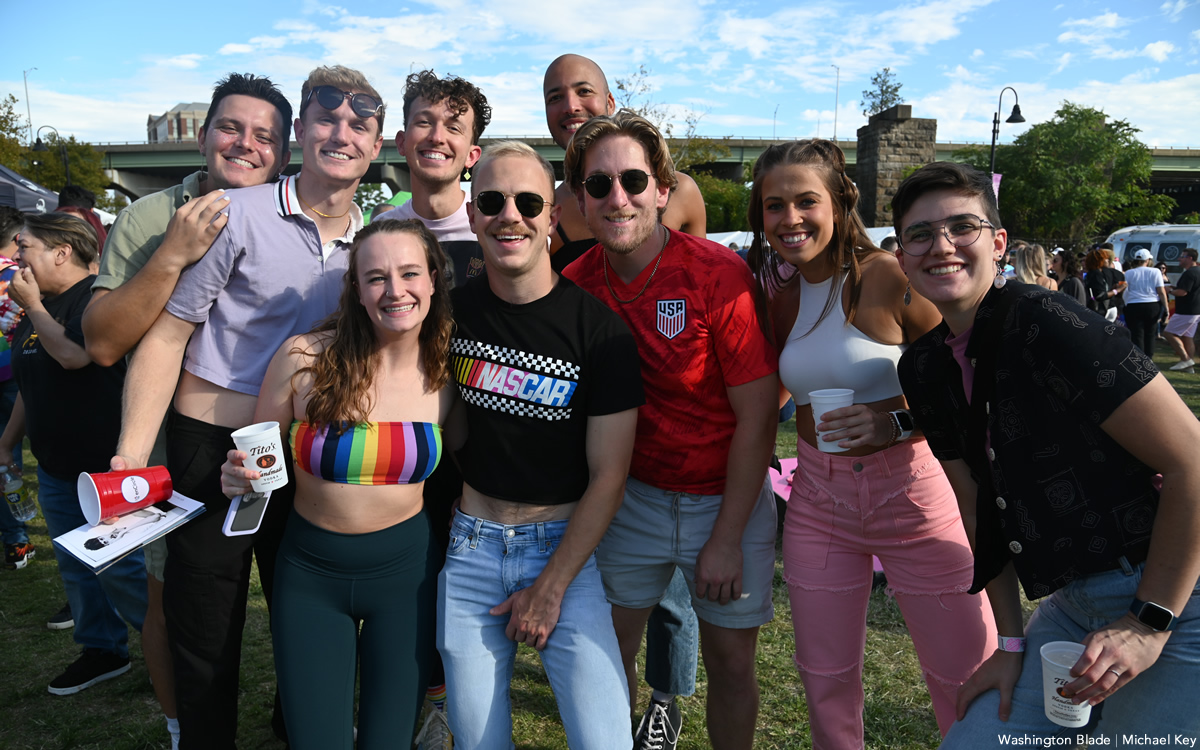 PHOTOS: SMYAL Fall Brunch
25th annual event raises money for LGBTQ youth services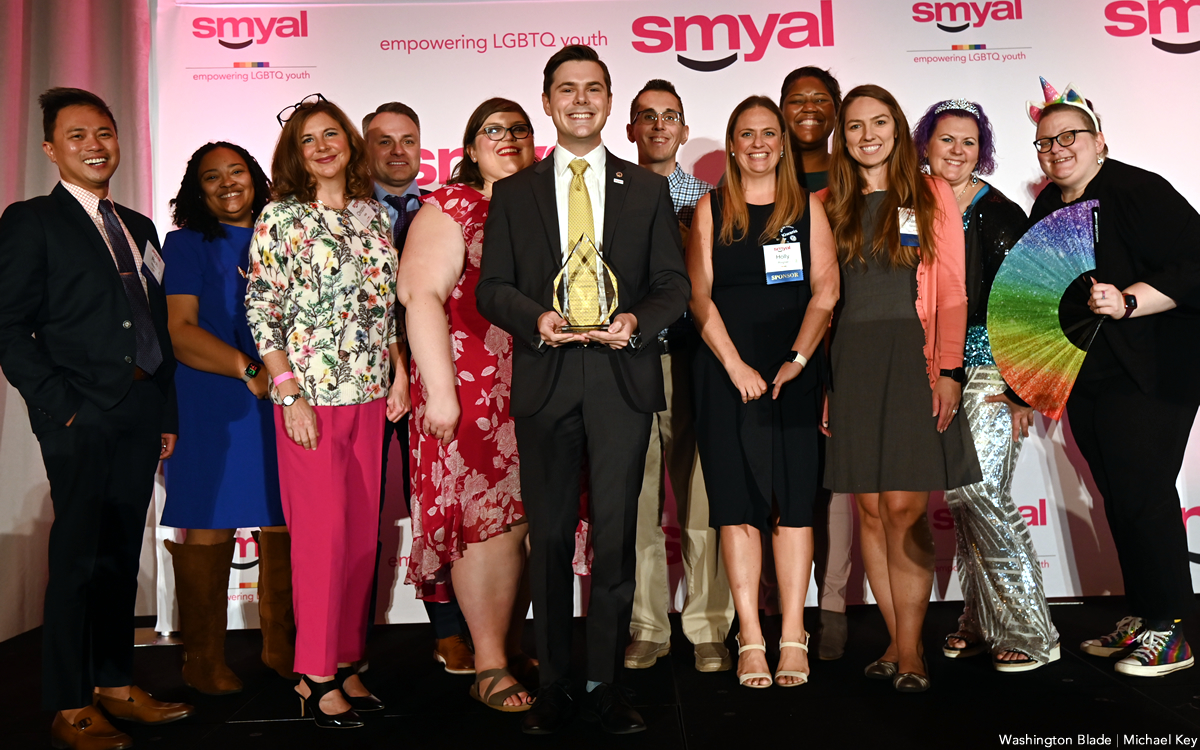 The 25th annual SMYAL Fall Brunch was held at the Marriott Marquis on Saturday, Sept. 24. SMYAL, Supporting and Mentoring Youth Advocates and Leaders, is a D.C.-area LGBTQ youth services organization.
(Washington Blade photos by Michael Key)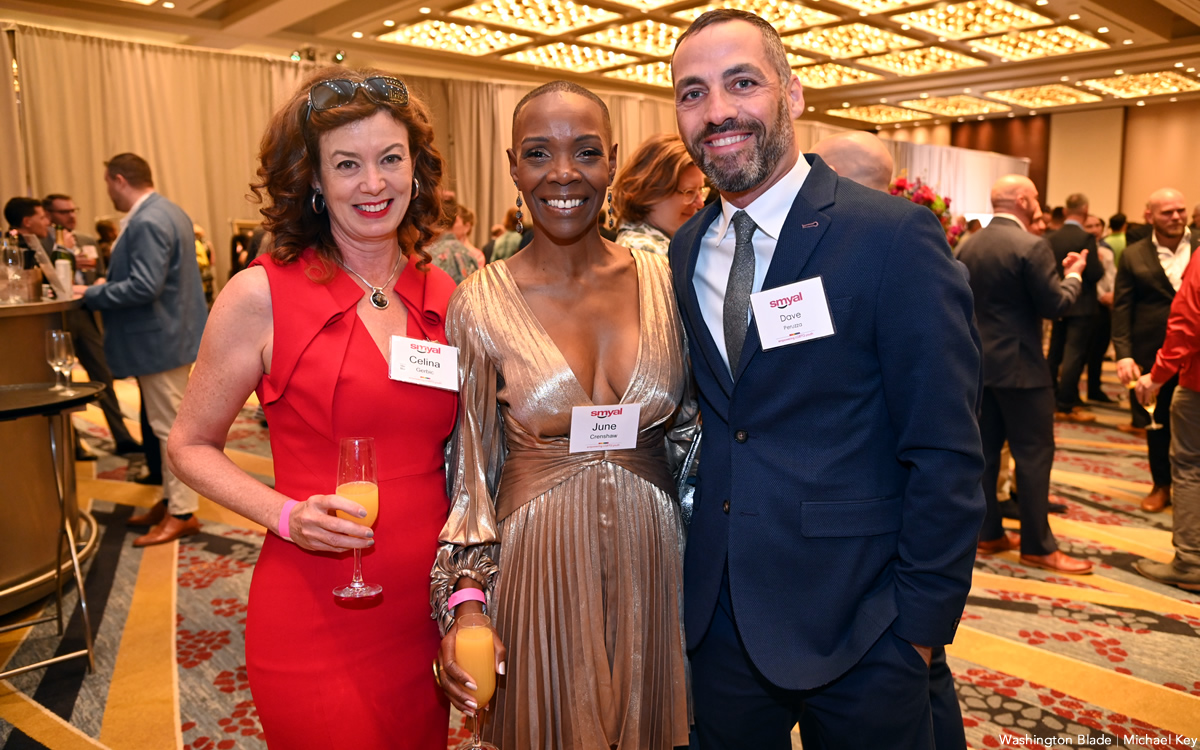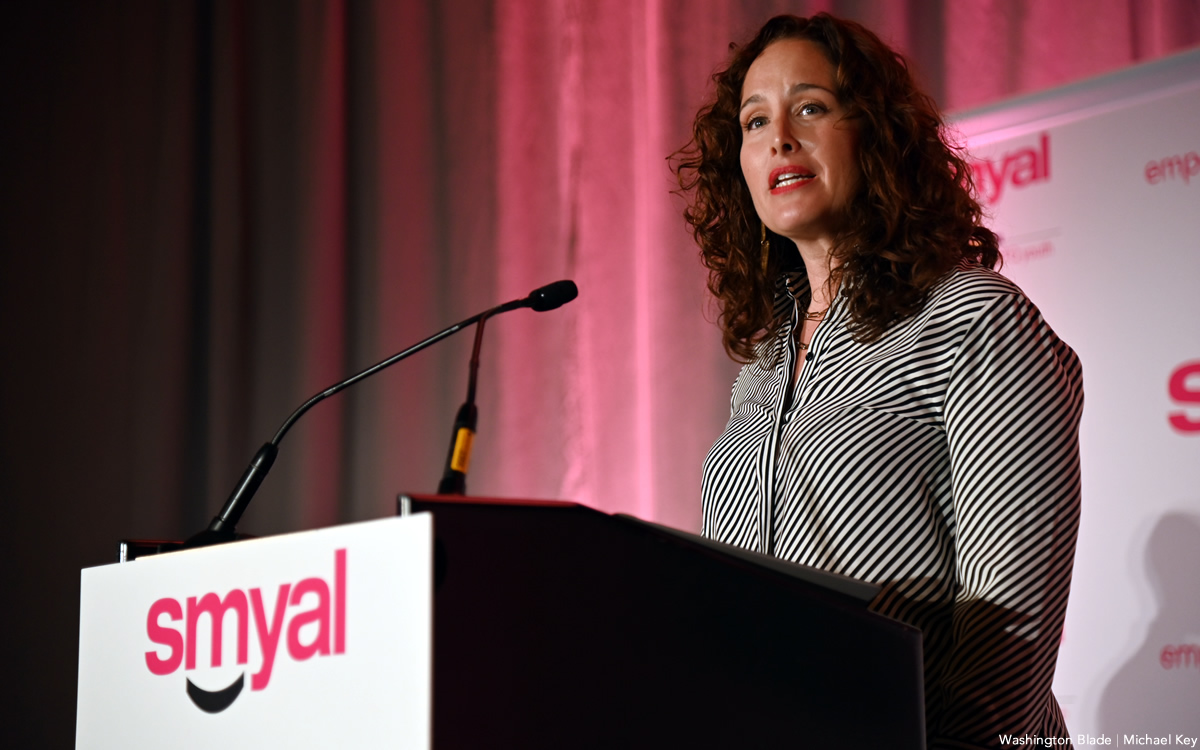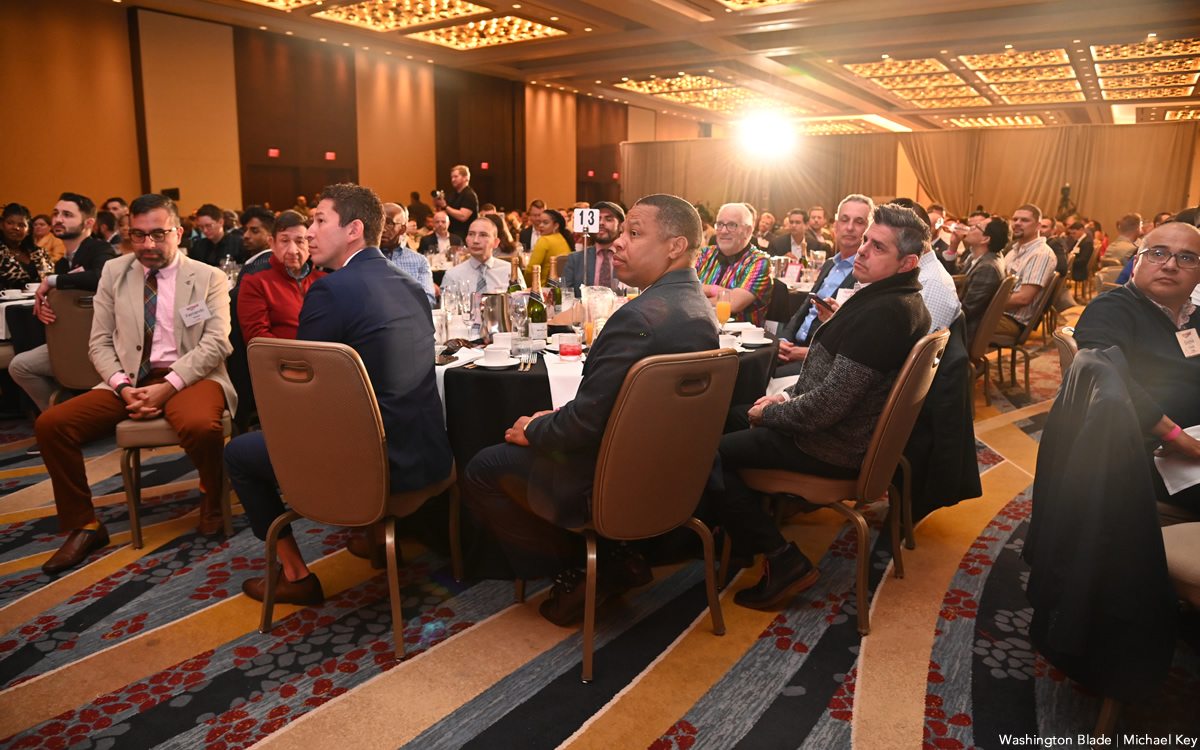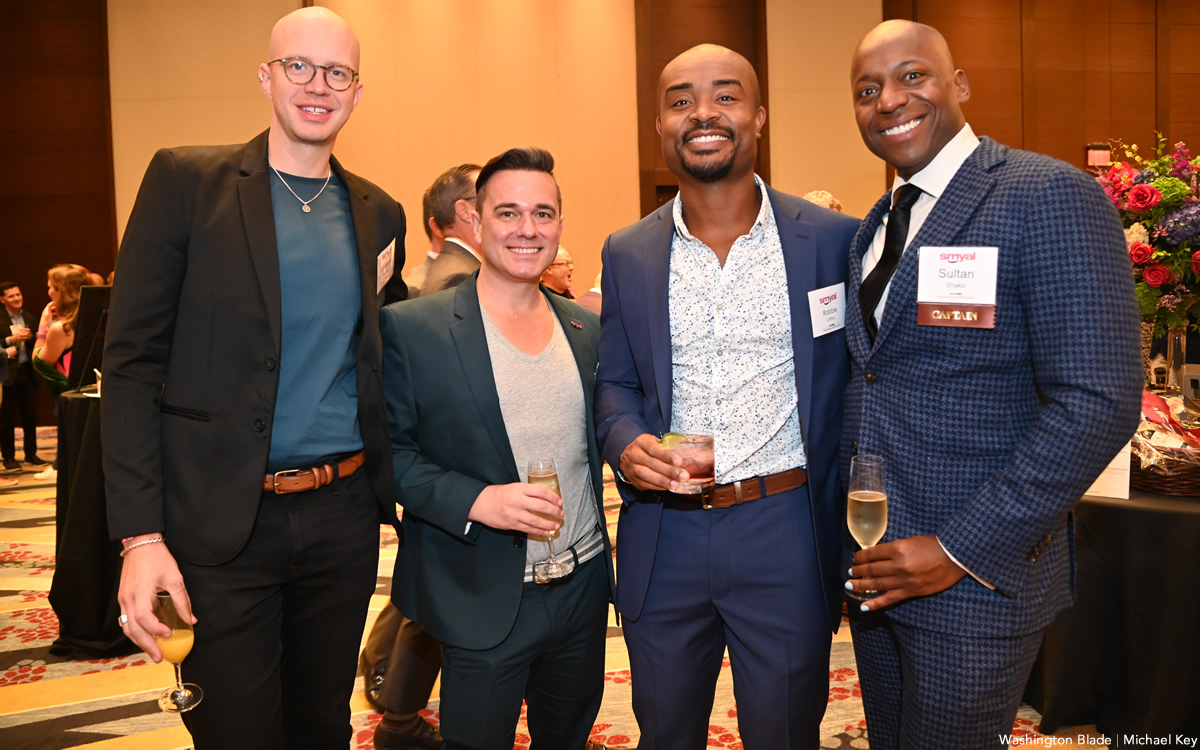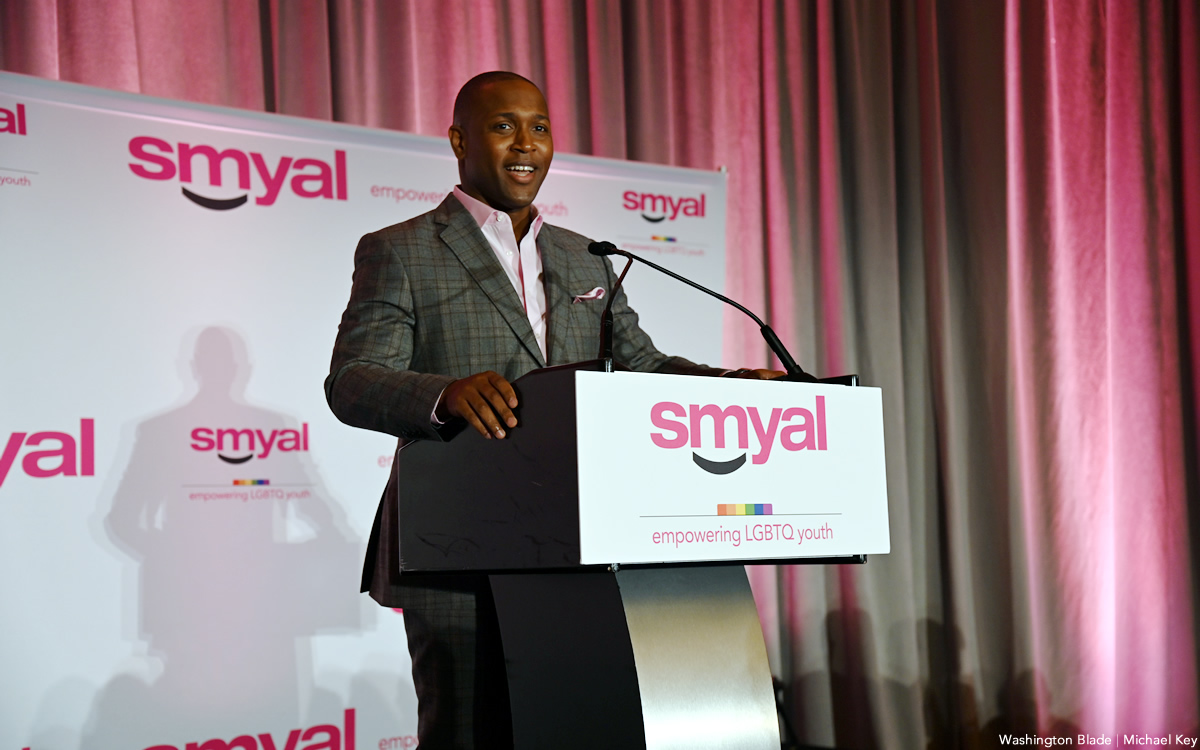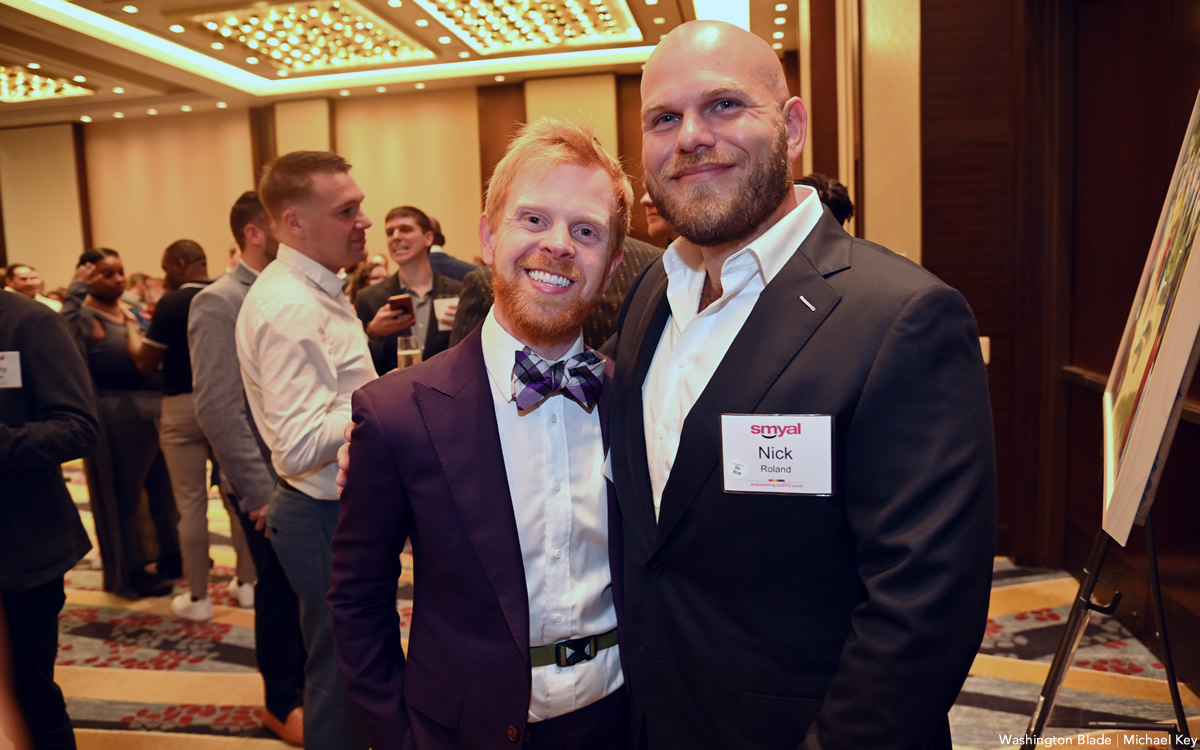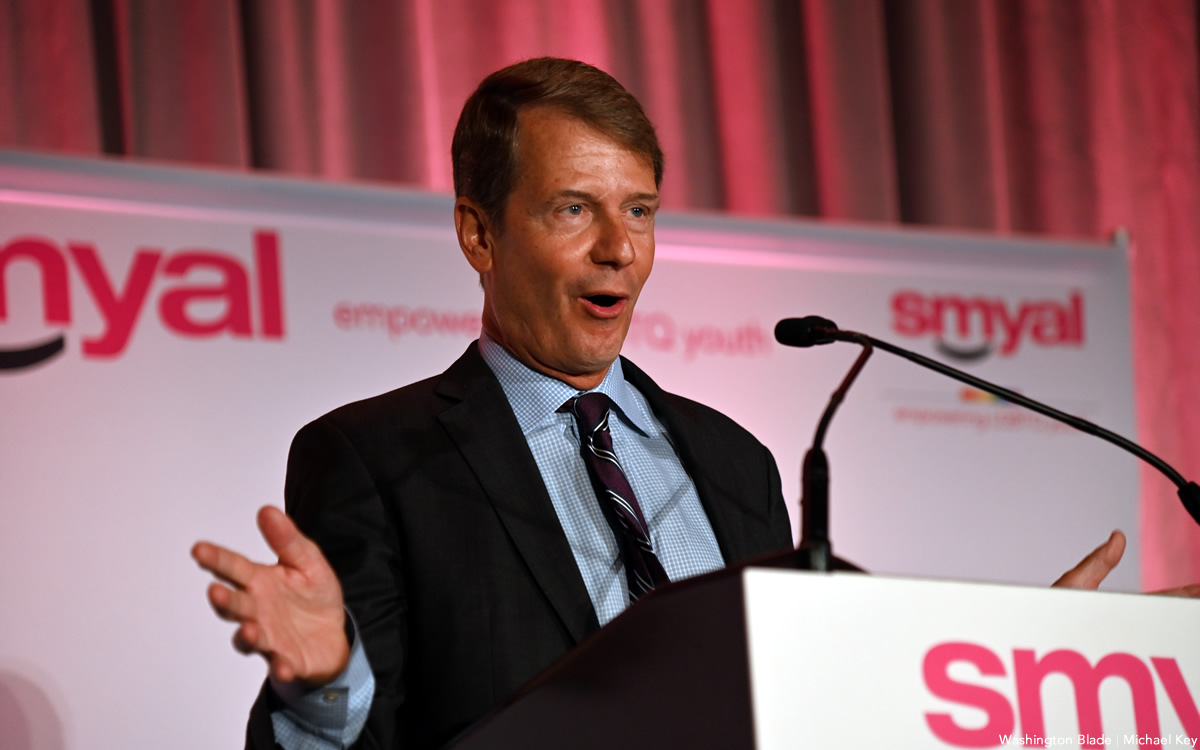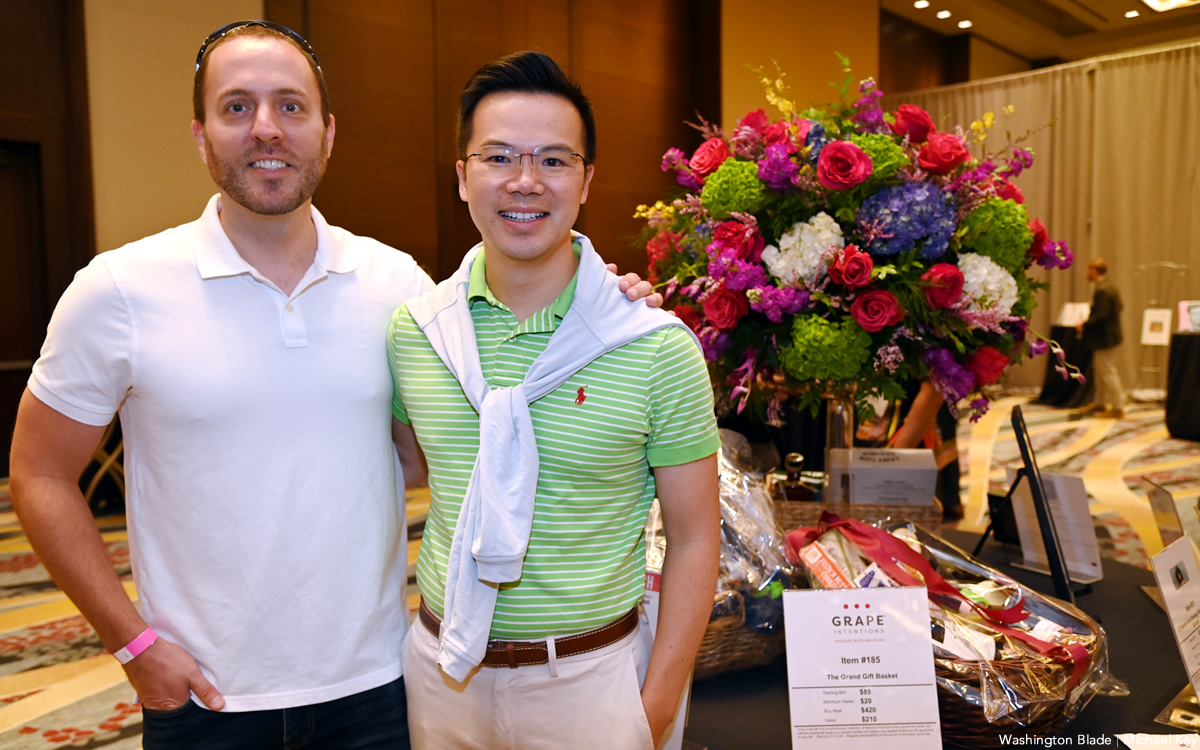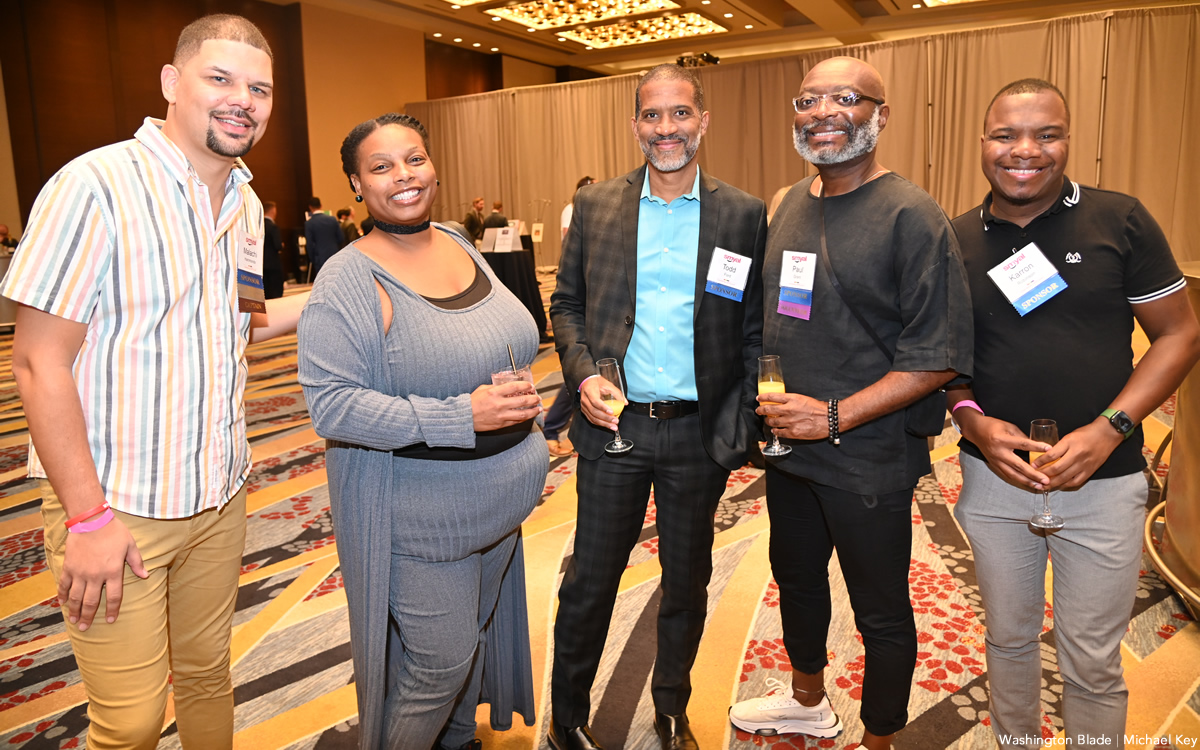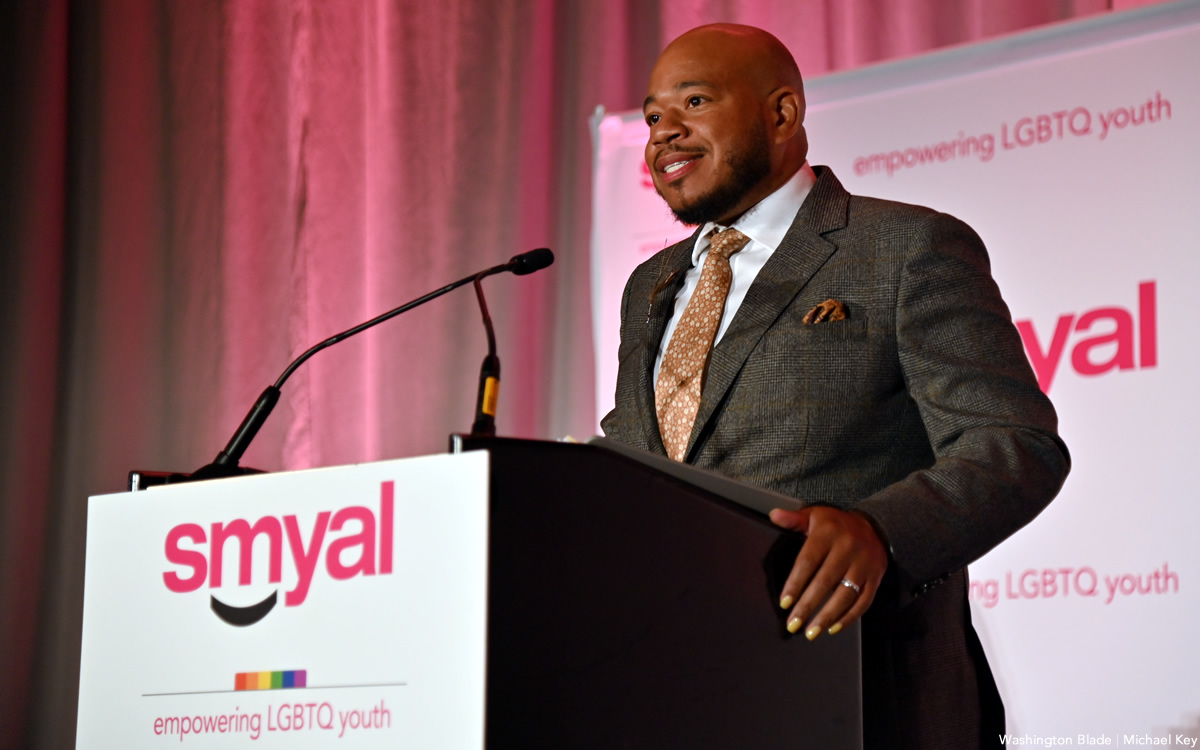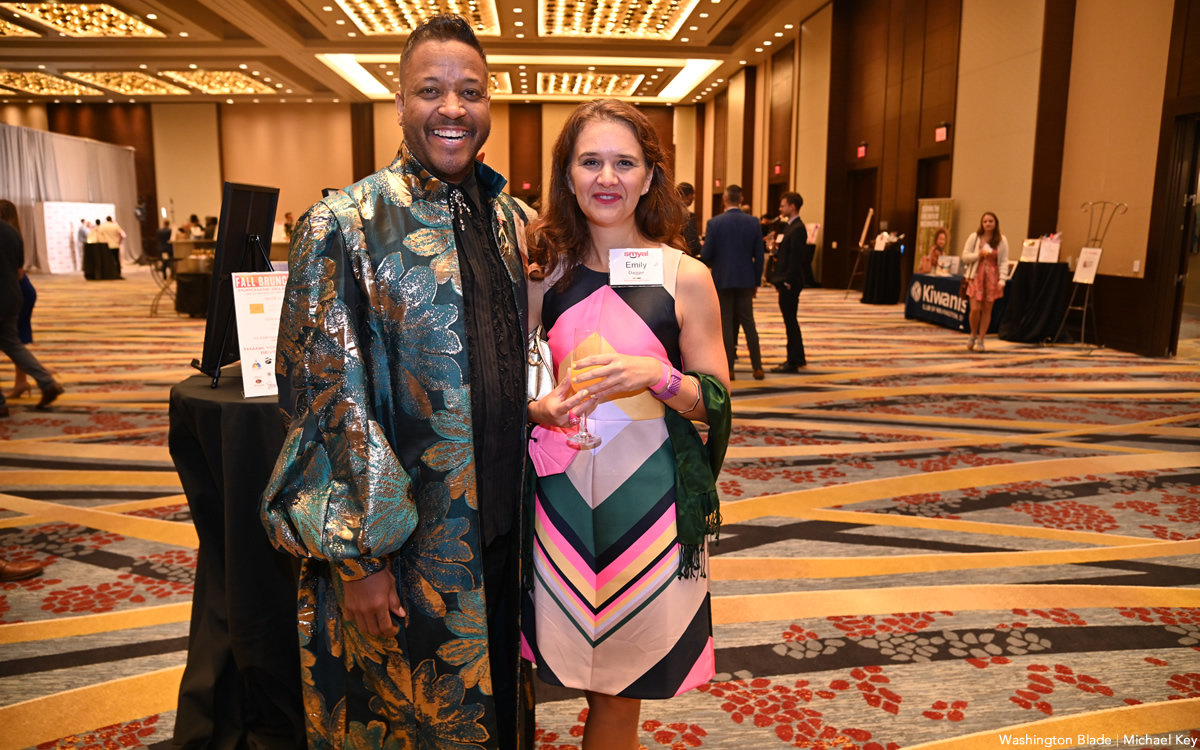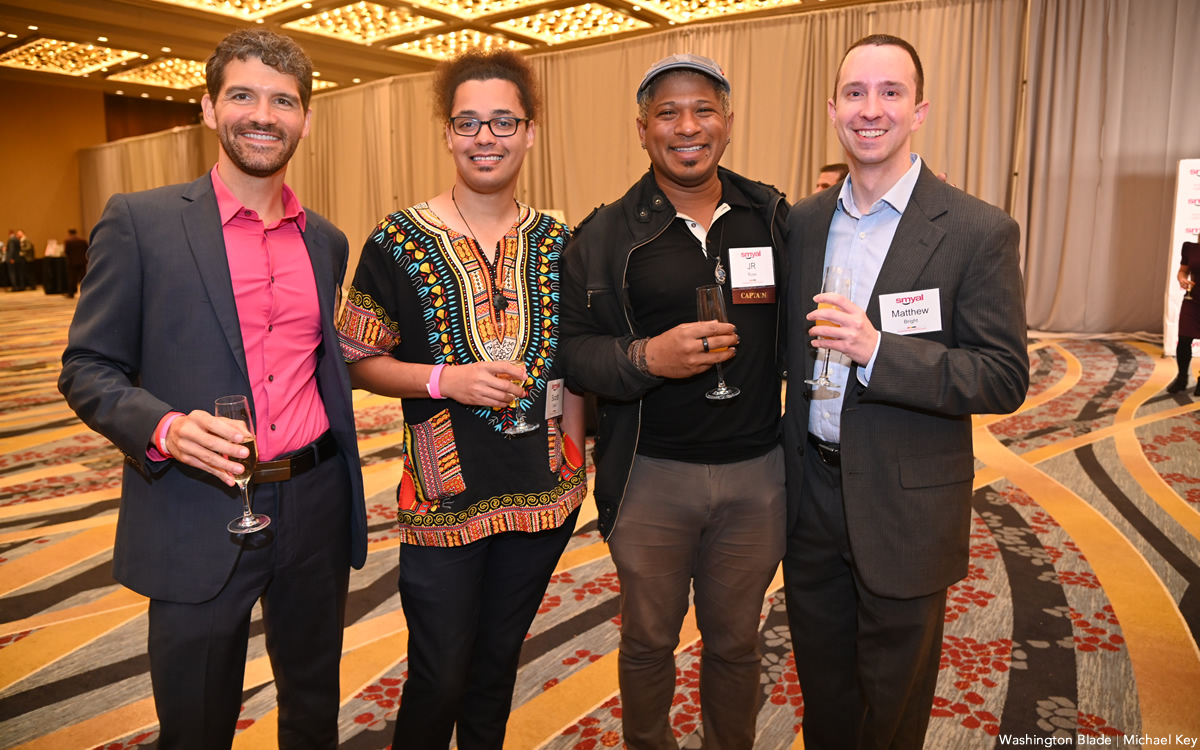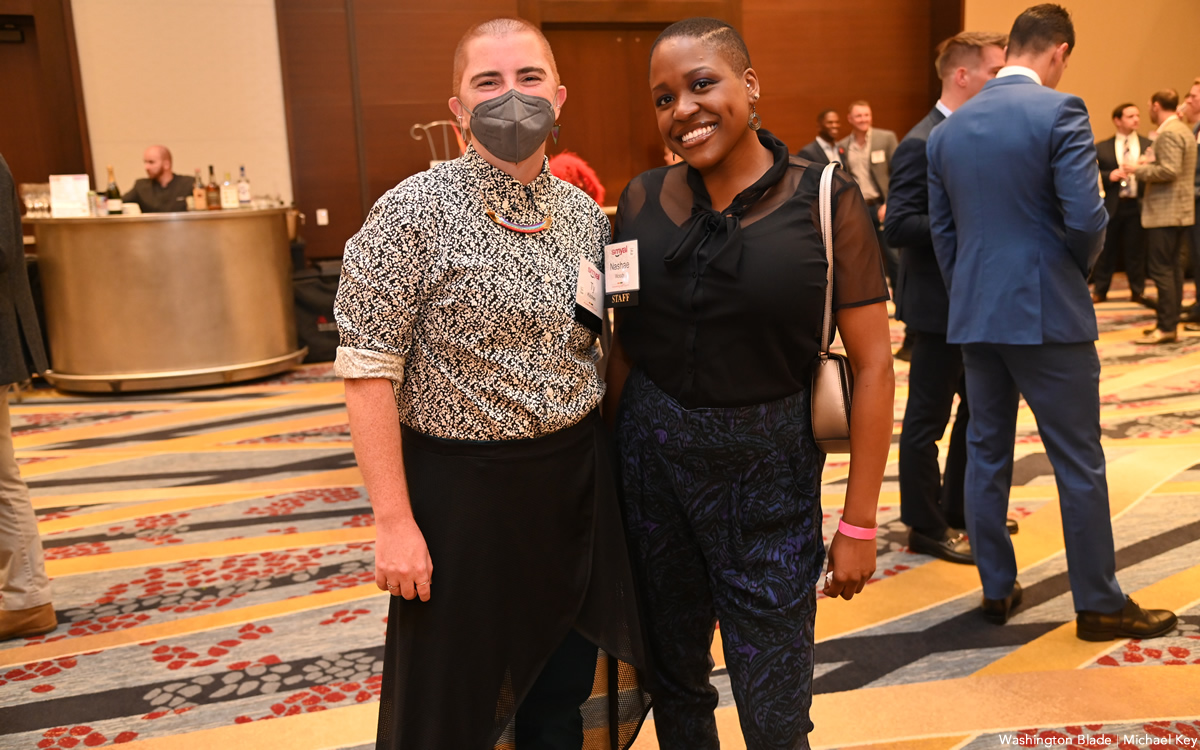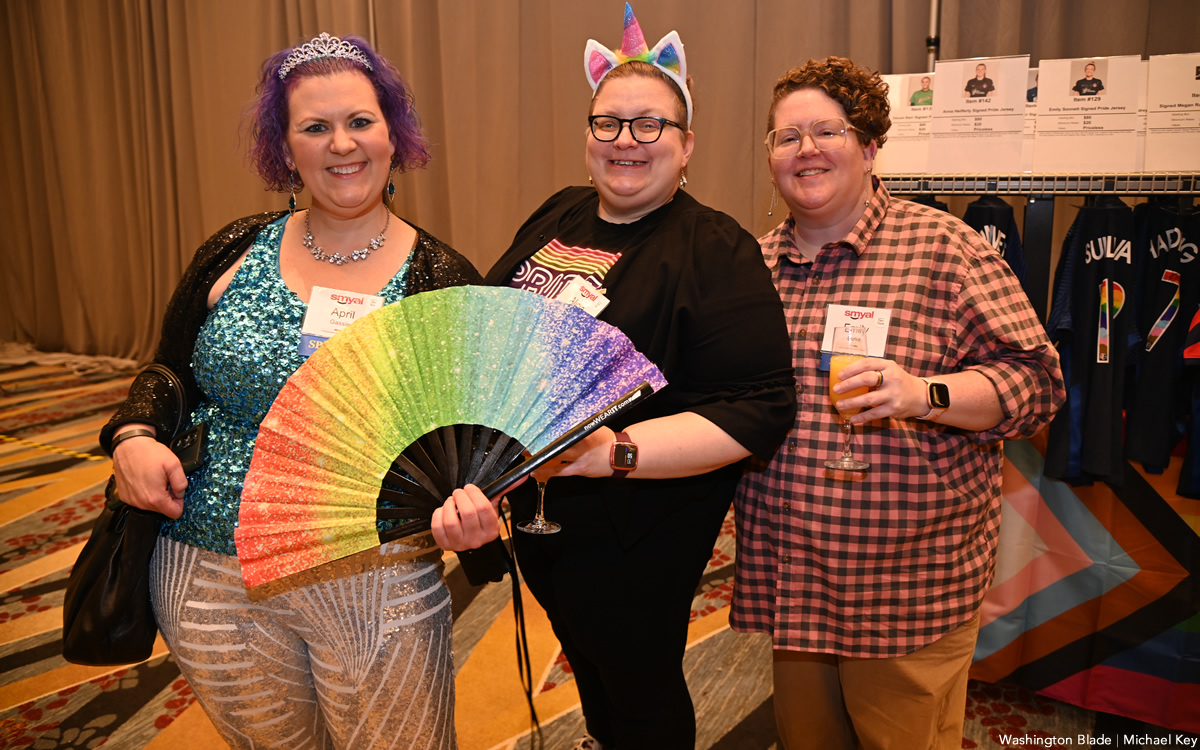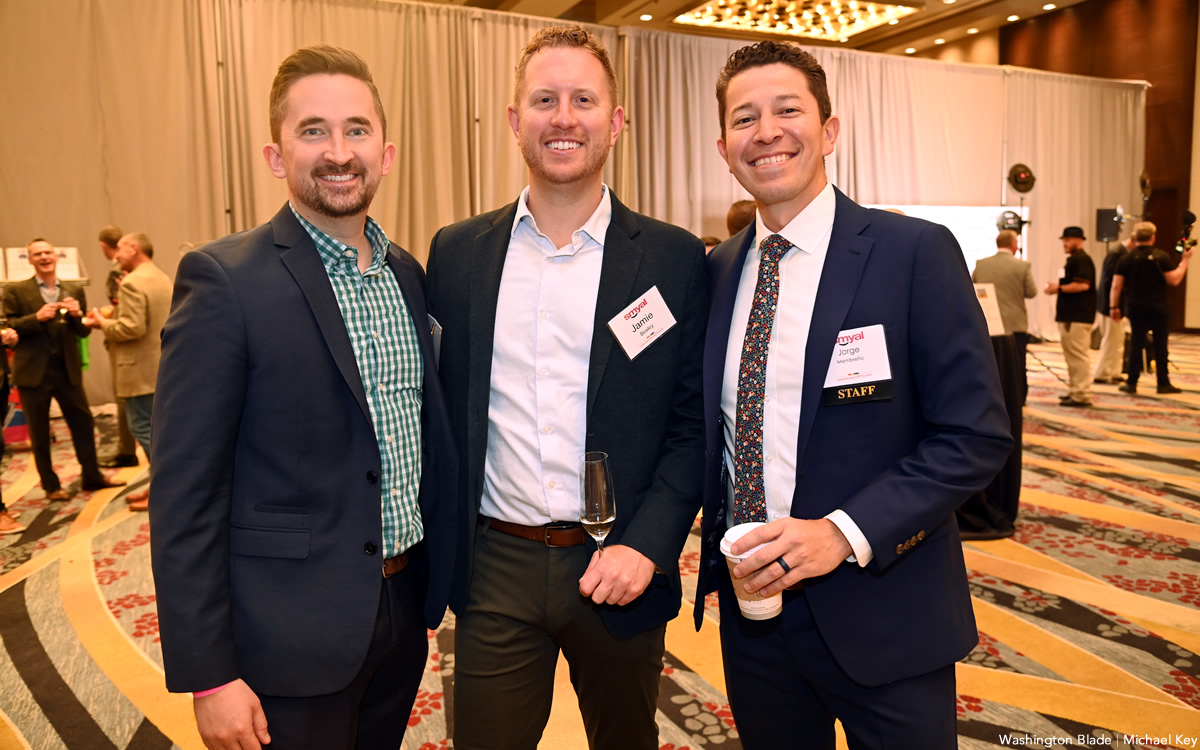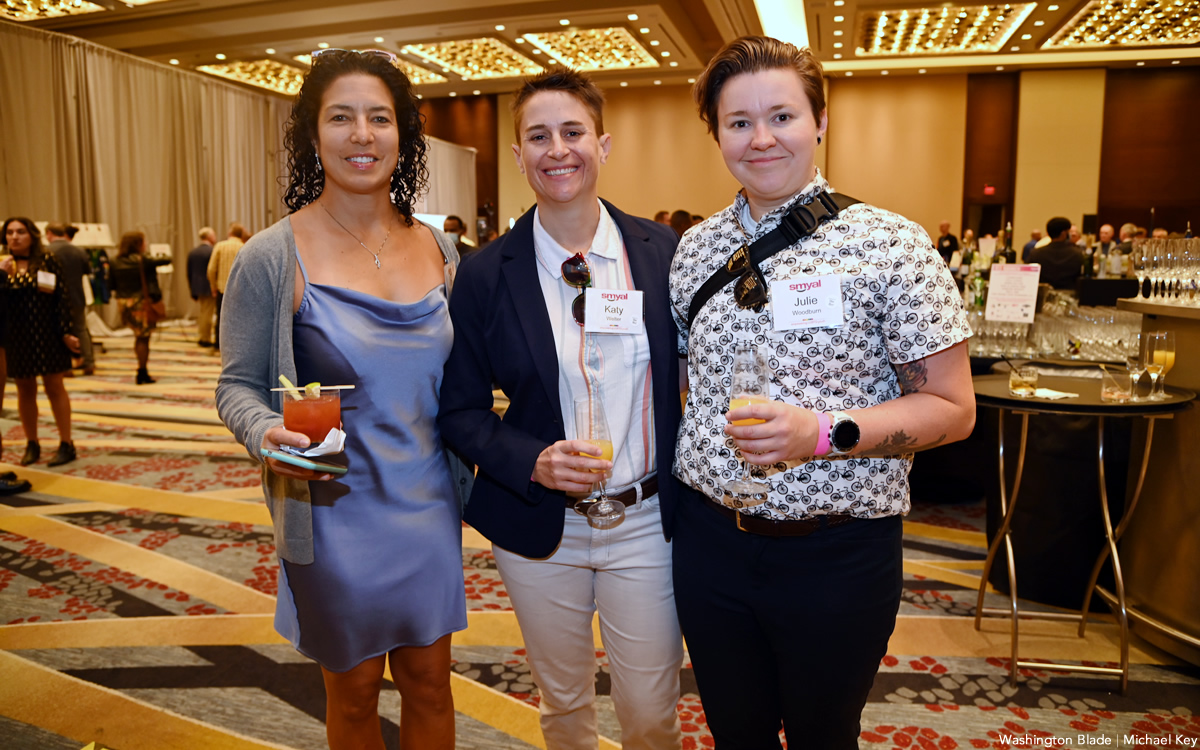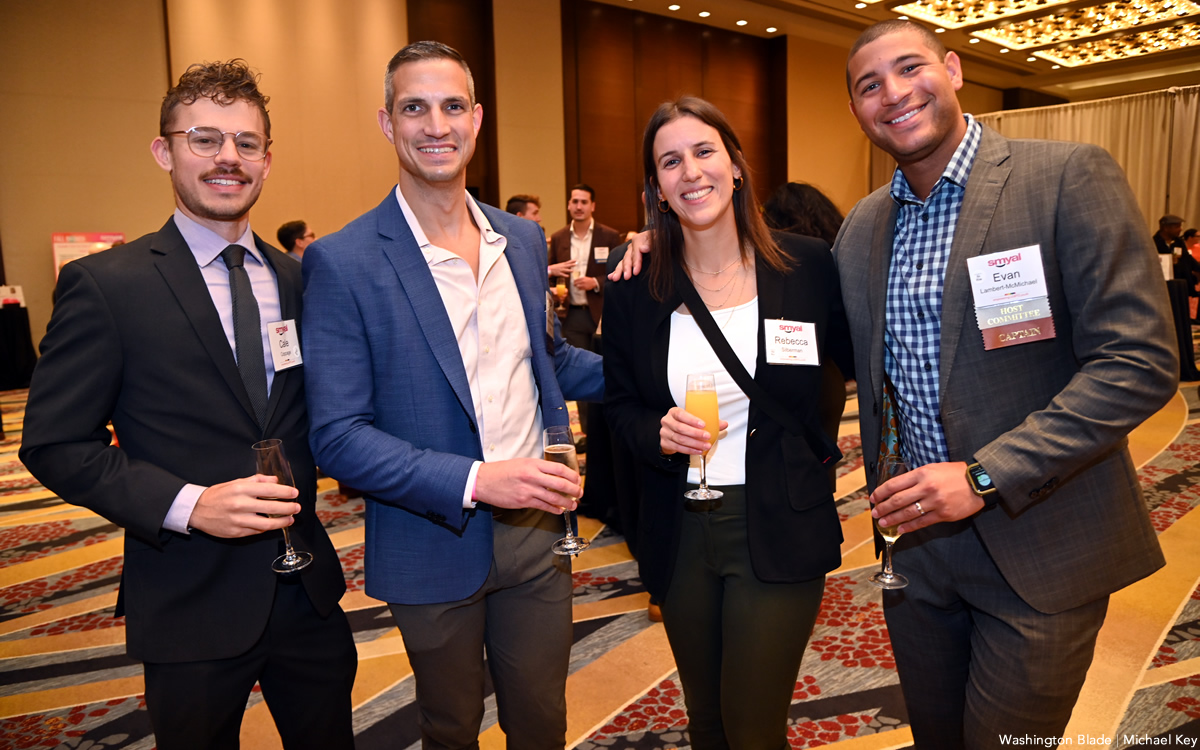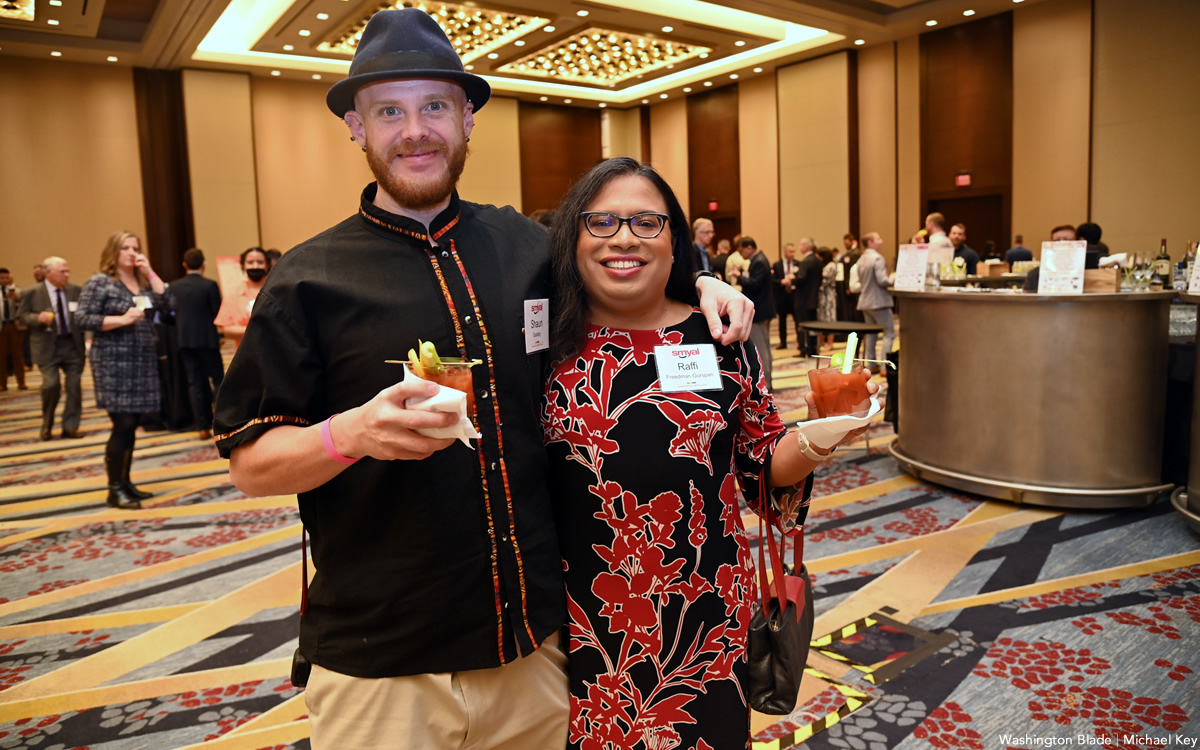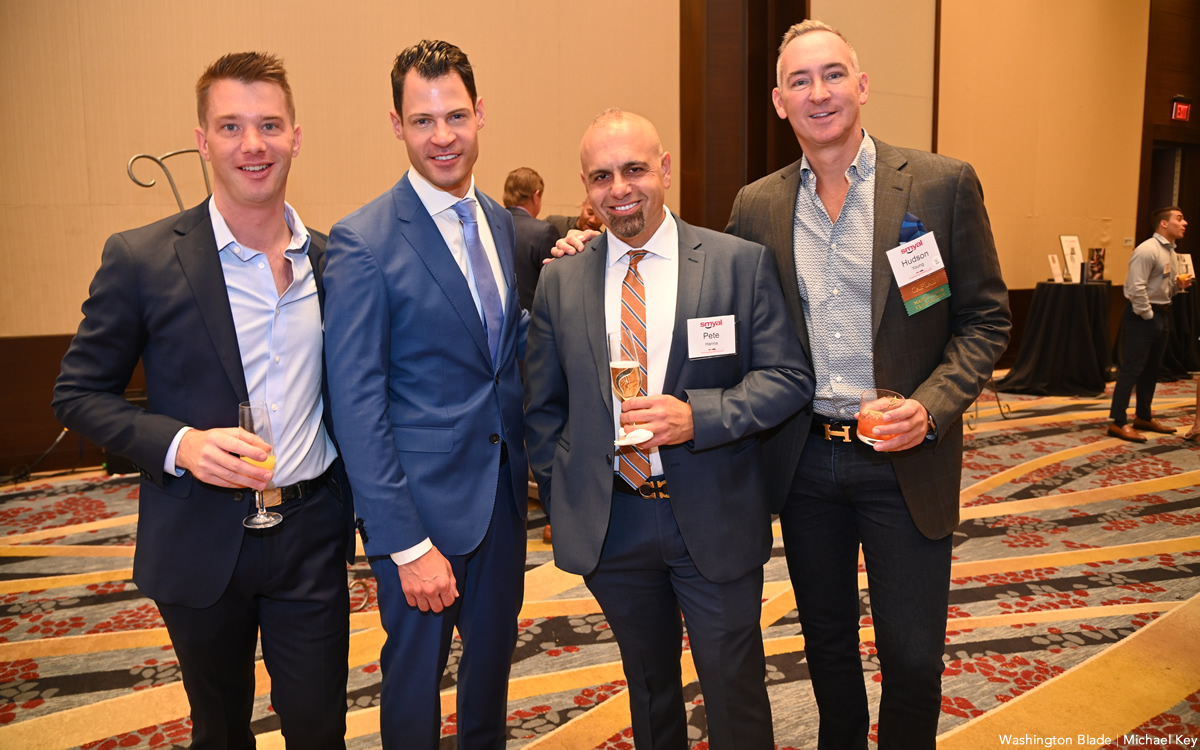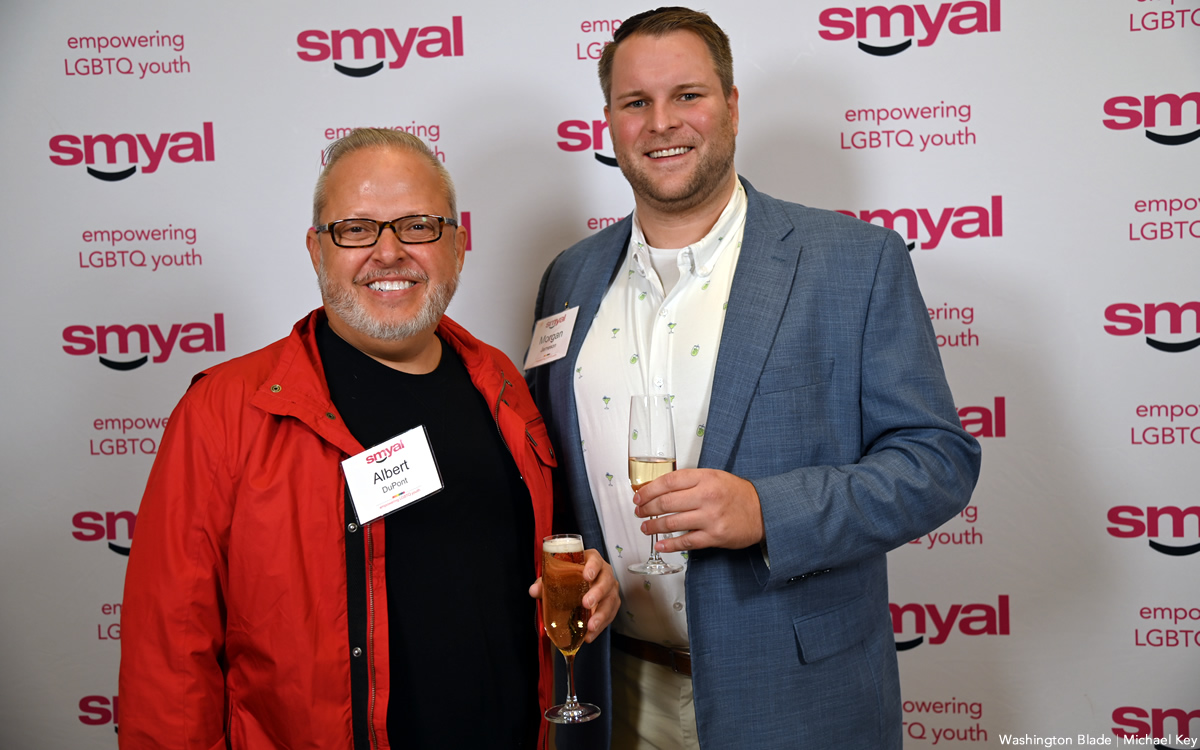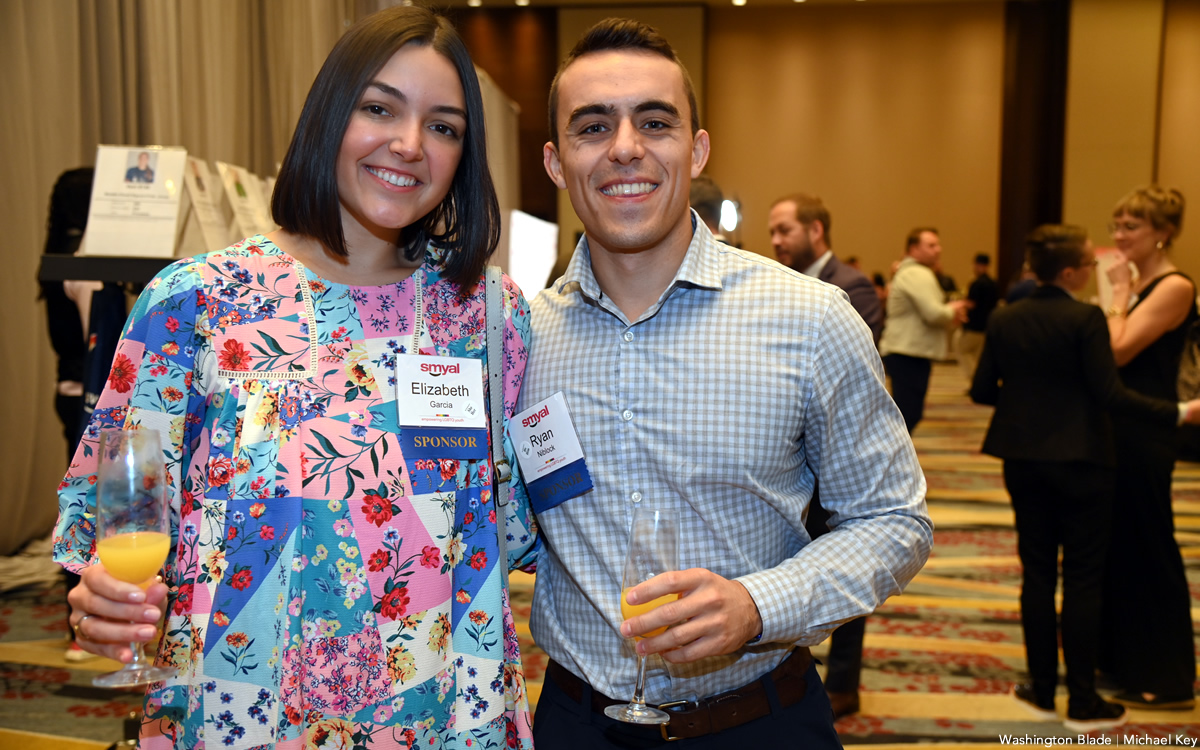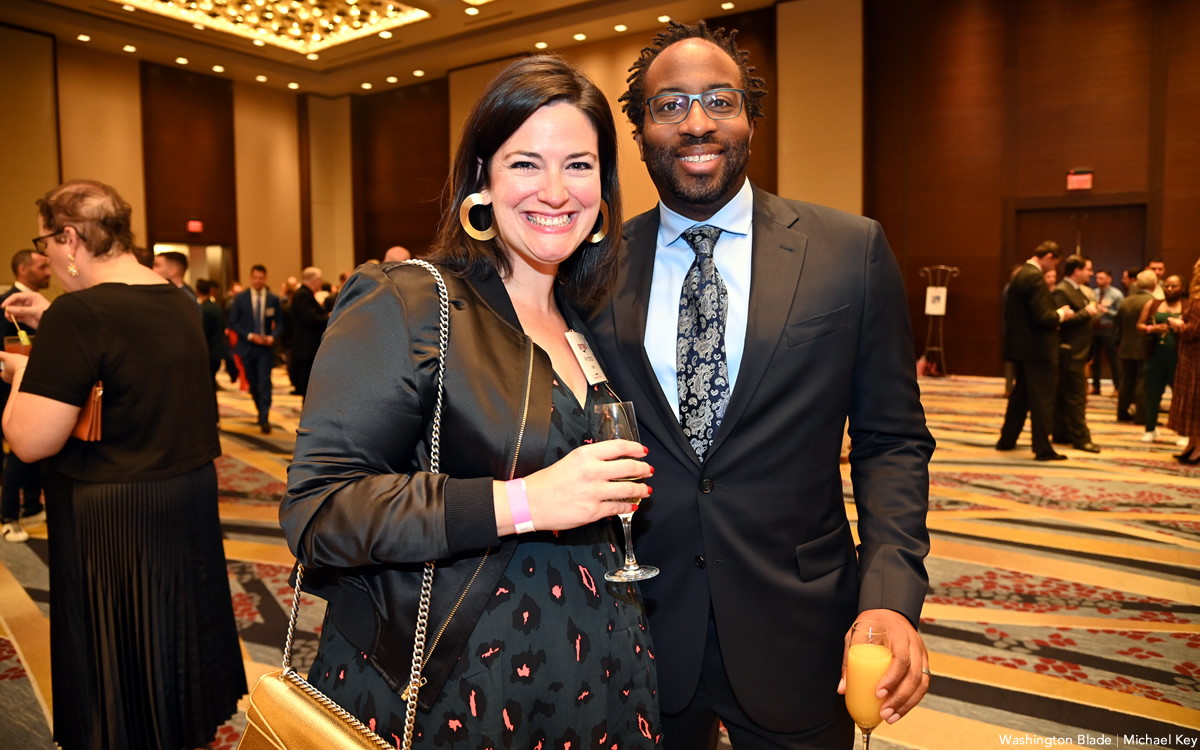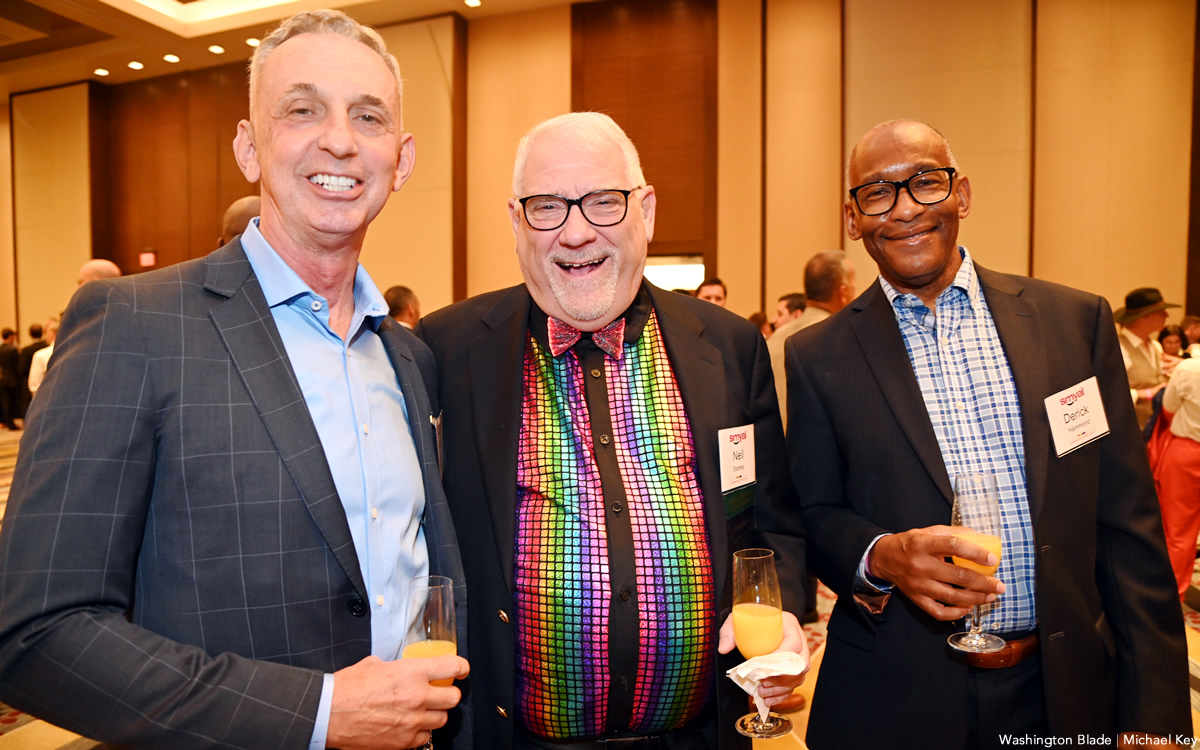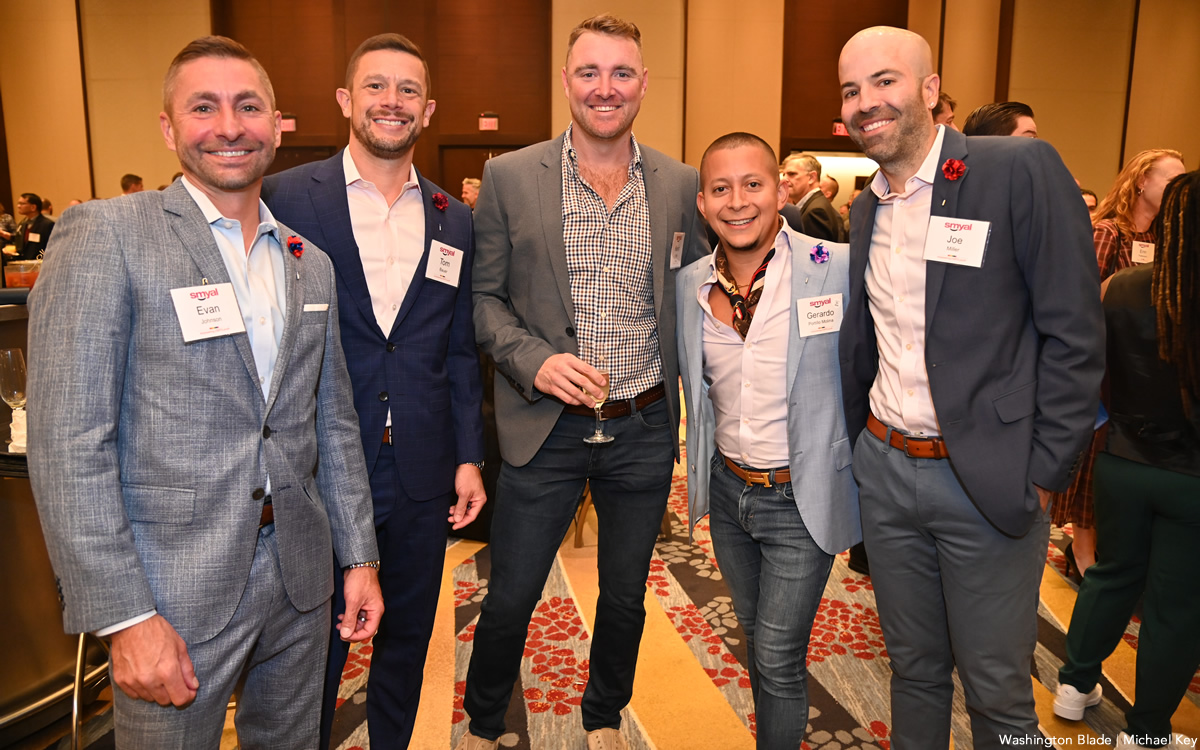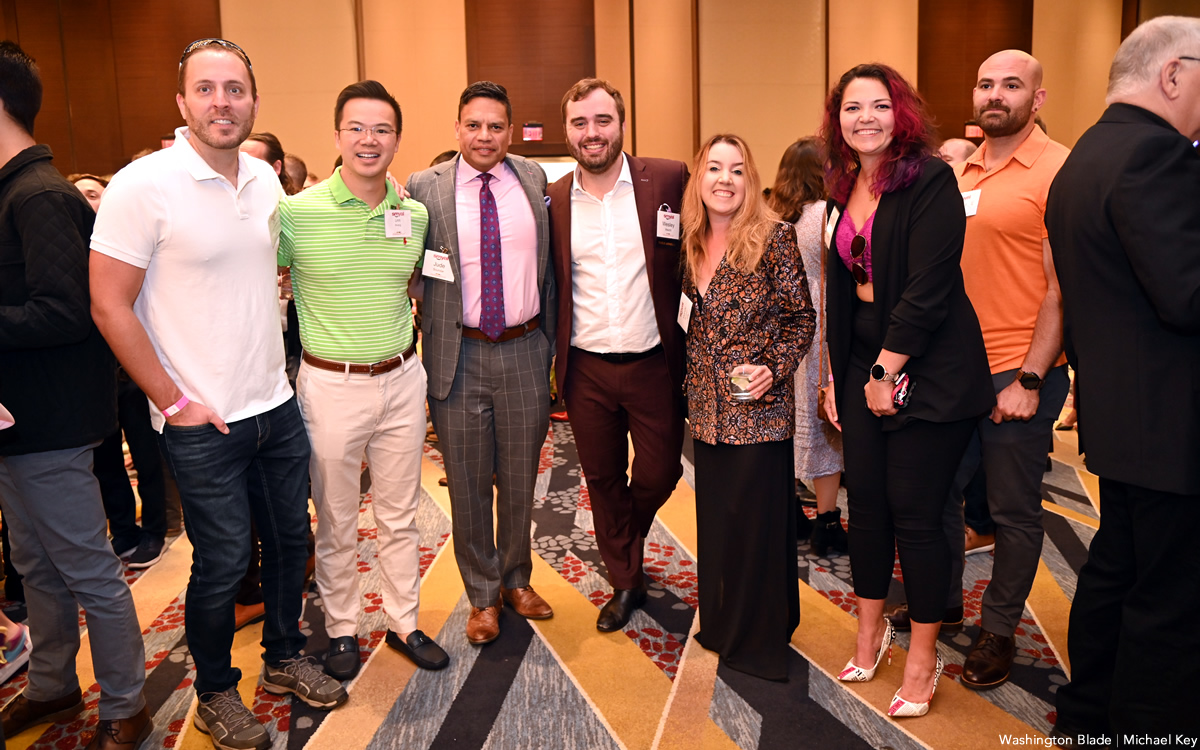 DC Different Drummers Jazz Band to perform 'Oasis'
Performance by combo '2nd Independence' scheduled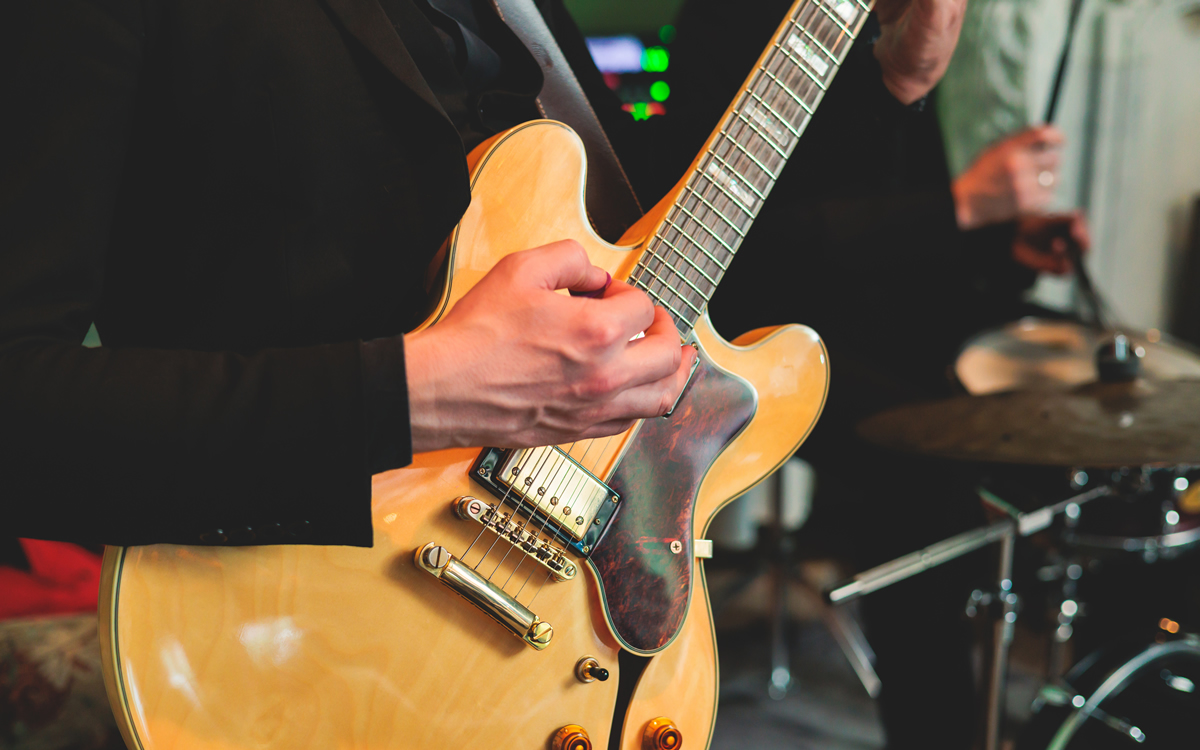 The DC Different Drummers Jazz Band will perform on Sunday, Oct. 16 at 3 p.m. at Martin Luther King Jr. Memorial Central Library.
This concert, titled "The Oasis," will feature the 20-person big band playing jazz pieces in a variety of styles, from swing to bossa nova to jazz fusion and more. There will also be a performance from the improvisational jazz combo, 2nd Independence.
Admission is free and more details are available on the event's website.