Former Va. Tech football player found not guilty in beating death of gay man
Defense lawyer said victim tricked 18-year-old into having sex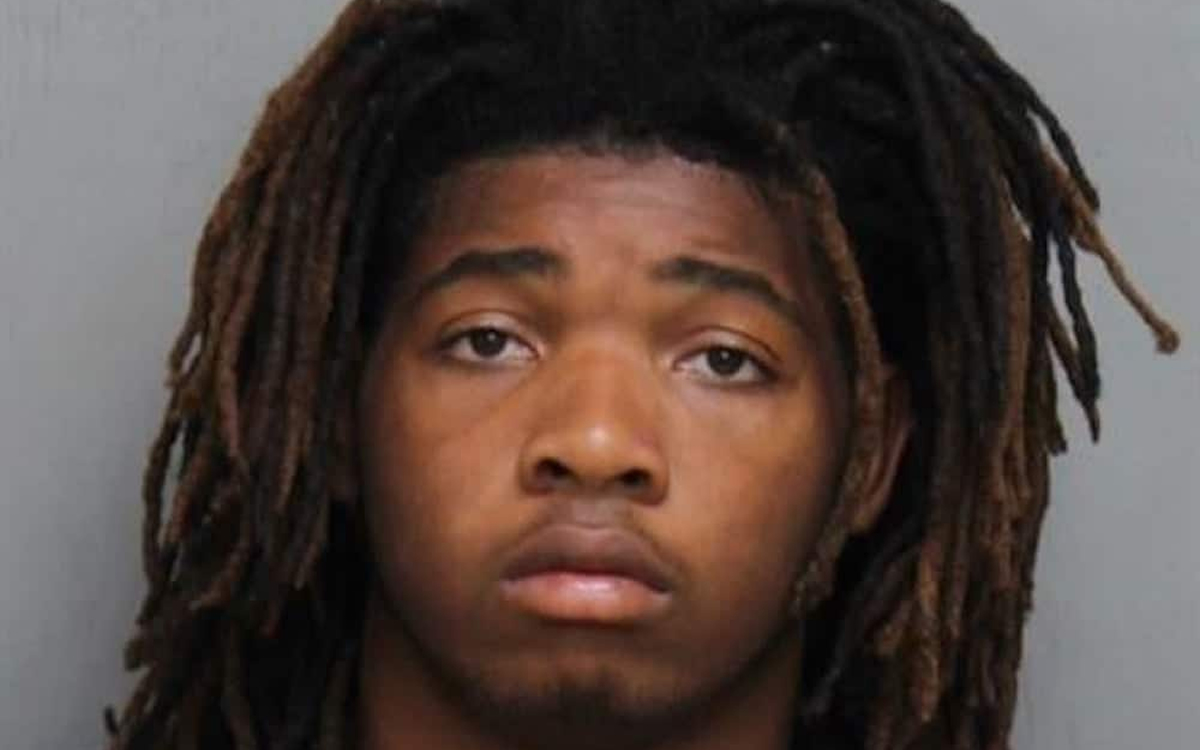 A Montgomery County, Va., jury on May 27 acquitted a former Virginia Tech football player of second-degree murder for the May 2021 beating death of a gay man who was dressed in women's clothes when the two men engaged in sex after meeting through the online dating site Tinder.
At the time of his arrest last year, Isimemen Etute, 19, who was 18 at the time of the incident, told police he acted in self-defense after learning that victim Jerry Paul Smith, 40, tricked him into thinking he was a woman when he allowed Smith to perform oral sex on him at Smith's Blacksburg, Va., apartment on April 10, 2021.
Etute told police he returned to Smith's apartment in May of that year to determine whether Smith was a man or a woman, according to the Roanoke Times. The newspaper reports that Etute testified at his trial that a confrontation broke out inside Smith's apartment after Etute saw that Smith was a man. He testified at his three-day trial last week that he began punching Smith after Smith appeared to be reaching for a weapon under the mattress of his bed, possibly a gun.
Police discovered a knife under the mattress at the time they found Smith's badly beaten body on the bedroom floor.
Prosecutors presented a witness from the county medical examiner's office who testified that most of the bones in Smith's face were broken, he had bleeding and swelling in his brain, and had multiple teeth knocked out.
The Associated Press reports that Assistant State's Attorney Patrick Jensen argued at the trial that the injuries suffered by Smith indicated Etute acted with malice and Smith could not have posed a threat to him after he was initially punched by Etute.
"I felt violated," Etute testified at the trial, according to the AP and the Roanoke Times "I was just in shock, in disbelief that someone tricked me and lied to me," the Times quoted Etute as telling the judge and jury.
His attorney, Jimmy Turk, told the jury that Smith was a "deceitful and dishonest man" who "defrauded young men for his own sexual gratification," the Roanoke Times reports. "Who is the real victim here?" the newspaper quoted Turk as telling the jury in his closing arguments. "This was a wicked sexual ruse."
Prosecutor Jensen called on Circuit Court Judge Mike Fleenor to instruct the jury that the defense could not use a so-called "gay panic defense" on Etute's behalf because the Virginia General Assembly last year passed a law outlawing the gay and transgender panic defense in criminal trials.
The law, similar to laws passed by other states, says juries cannot consider a violent act to be justified by someone who finds out someone else's sexual orientation or gender identity.
According to the Roanoke Times, the judge said the law would have applied in this case, but it did not take effect until after the incident in which Etute assaulted Smith took place and so the law could not be applied retroactively.
The Times and AP report that the jury handed down its not guilty verdict after deliberating for just three hours.
Youngkin backs abortion ban after 15 weeks of pregnancy
Republican governor supports exceptions for incest, rape and protecting mother's life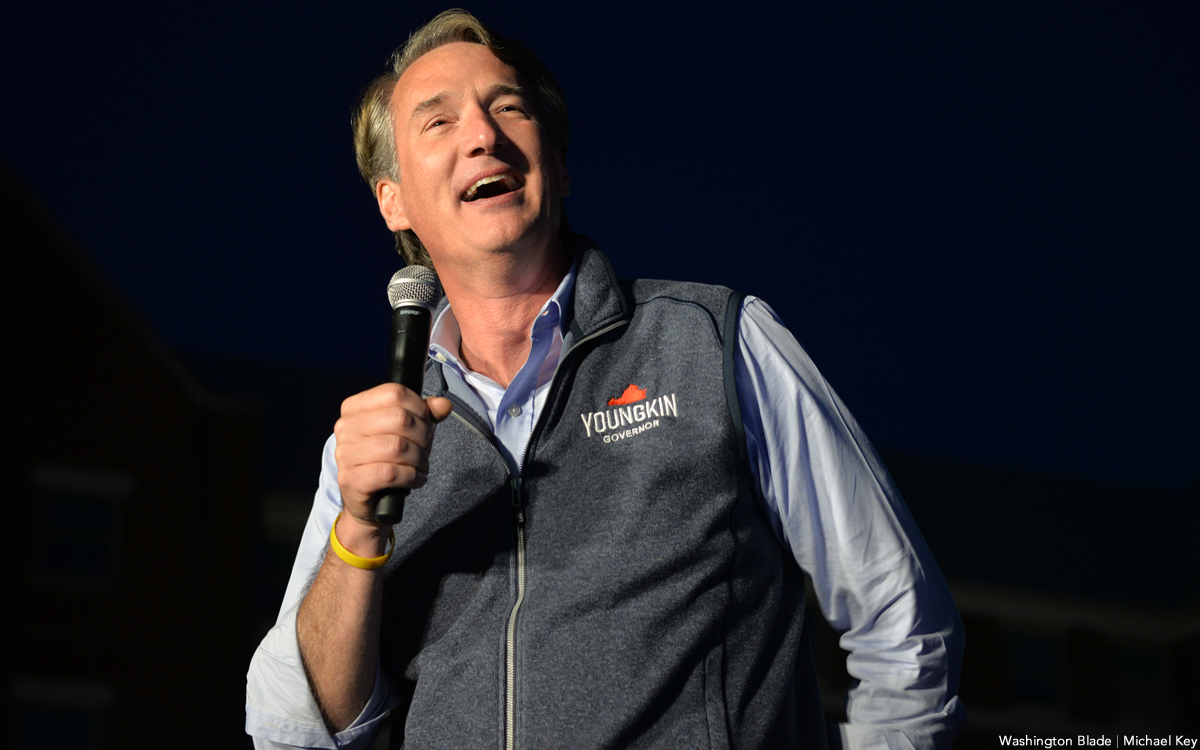 Virginia Gov. Glenn Youngkin in response to the U.S. Supreme Court ruling that overturned Roe v. Wade said he will seek to ban abortions in his state after 15 weeks of pregnancy.
"Virginians do want fewer abortions as opposed to more abortions," Youngkin told the Washington Post. "I am not someone who is going to jump in and try to push us apart … There is a place we can come together."
Youngkin, a Republican, took office in January.
His party controls the Virginia House of Delegates, but Democrats maintain a 21-19 majority in the state Senate.
"Today, the Supreme Court ruled in favor of Dobbs, giving power back to the states to make decisions on abortion," said Lt. Gov. Winsome Earle-Sears in a statement. "The court has recognized that the 1973 decision was an example of judicial and federal overreach. The important question of abortion has now been returned to statehouses across the country, in order for them to make their own policy decisions, which is exactly what the founding fathers envision when they wrote the 10th amendment to the Constitution."
"I applaud the court for recognizing this wrong and having the courage to correct it. I look forward to working with the governor and the General Assembly in the next legislative session on legislation that respects life," she added.
Abortion is currently legal in Virginia during the first and second trimesters.
Youngkin on Friday said he supports abortion exemptions in cases of rape, incest or if the mother's life is at risk.
Youngkin hosts Pride Month reception
Equality Virginia dismissed 'performative' event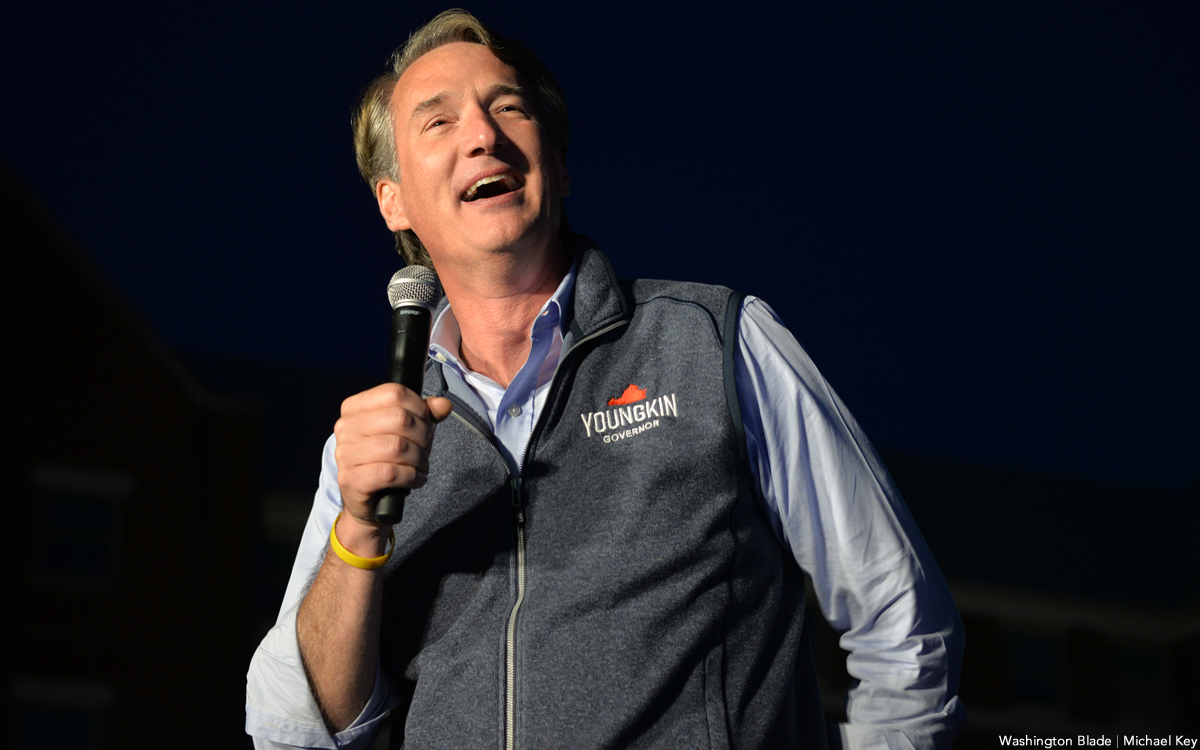 Republican Virginia Gov. Glenn Youngkin on Wednesday hosted a Pride Month reception that took place in the Capitol Rotunda in Richmond.
The governor's office invited more than 100 people to the reception, but Virginia Pride and other LGBTQ rights groups boycotted it. The reception, which Youngkin's public schedule noted, was closed to the press.
"Equality Virginia is disappointed in Gov. Youngkin's performative attempt to celebrate Virginia's diverse LGBTQ+ community by hosting a Pride event," said Equality Virginia Advocates Executive Director Narissa Rahaman in a statement. "His cherry-picking of invitees sends a message that he is unwilling to listen to the LGBTQ+ organizations and community members who have worked tirelessly for decades to make our commonwealth inclusive and welcoming for all."
Youngkin took office in January after he defeated former Gov. Terry McAuliffe in the general election. Republicans last November also regained control of the Virginia House of Delegates, but Democrats maintained their 21-19 majority in the Virginia Senate.
Youngkin during his campaign against McAuliffe expressed support for Tanner Cross, a gym teacher at a Leesburg elementary school who was suspended from his job after he spoke out against Virginia Department of Education guidelines that are designed to protect transgender and non-binary students. Youngkin also said he does not support allowing trans children to play on sports teams that are consistent with their gender identity.
Elizabeth Schultz, an anti-LGBTQ former member of the Fairfax County School Board, is the Virginia Department of Education's Assistant Superintendent of Public Instruction. Youngkin, who is the former CEO of the Carlyle Group, a private equity firm, in April signed into law a bill that requires school boards to notify parents about "sexually explicit materials" in the classroom.
Youngkin has expressed his opposition to marriage equality, but said during the campaign that it is "legally acceptable" in Virginia and would "support that" as governor. The Human Rights Campaign in 2019 named the Carlyle Group as a "Best Place to Work for LGBTQ Equality" in its annual Corporate Equality Index.
"The governor is committed to leading on behalf of all Virginians," said Youngkin spokesperson Macaulay Porter on Thursday in a statement to the Washington Blade. "We are one Virginia and events like this help strengthen our communities and the spirit of Virginia."
Lovettsville Town Council rejects Pride month proclamation
Mayor among those who criticized the vote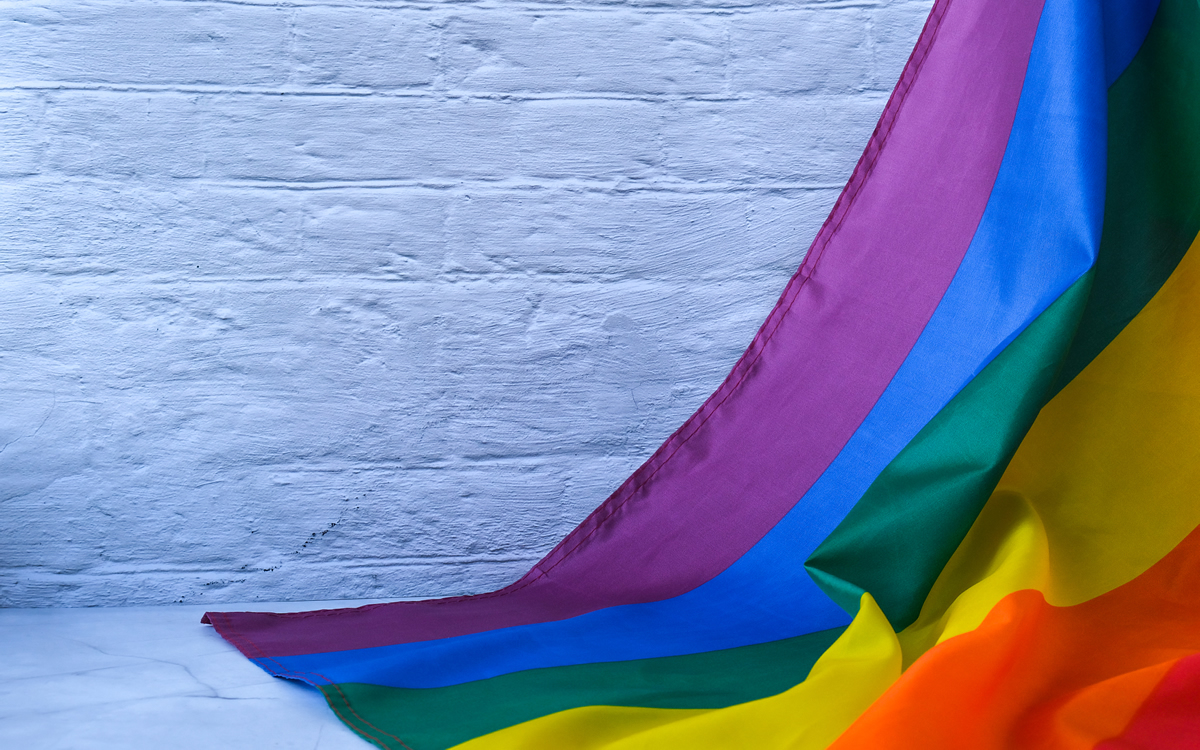 The Lovettsville, Va., Town Council is drawing criticism from community groups after denying passage of a proclamation last Thursday that would have recognized June as Pride month.
After a motion was made by Councilwoman Renee Edmonston to take up the proclamation submitted to the Council by members of the public, the motion was denied both discussion and a vote after failing to receive support from a second member.
In her closing statement, Edmonston explained why she believed collaborating with community members and sponsoring the motion were necessary.
"The LGBTQ+ community along with everyone in our great town should be able to live without fear of prejudice, discrimination, violence and hatred based on race, religion, gender identity or sexual orientation," Edmonston said.
Some Council members offered their rationale behind declining to move the proclamation forward, a measure they also rejected in 2021.
"I don't believe that seconding or making a proclamation of a statement that is not signifying an event of one of our organizations, our community member service — and that's what we discussed last year — is in the vein of what was proposed," Vice Mayor Christopher Hornbaker said.
But for some Council members and members of the public present at the meeting, such arguments weren't sufficient.
Lovettsville Mayor Nathaniel Fontaine, a non-voting Council member, expressed disagreement with the body's decision following the proclamation's failure to advance.
"That was a proclamation that was celebratory of and getting recognition to a portion of our populace here," Fontaine said. "I don't understand why we could not even get a second to even have that discussion here this evening."
Against a national background of anti-LGBTQ legislation and pushes to restrict conversations pertaining to the community, local advocates are similarly denouncing the Council's decision.
Equality Loudoun, a local LGBTQ support and advocacy organization operating in Loudoun County where Lovettsville is located, is one group pushing back.
Cris Candace Tuck, president of Equality Loudoun's board of directors, commented on the decision on behalf of the organization.
"Our community faces constant harassment, abuse and violence," Tuck said. "These efforts lead to both children and adults feeling afraid, feeling lost, and feeling like they don't belong in their own community."
Current data shows the true impact to which Tuck alluded.
Statistics from a survey the Trevor Project, conducted earlier this year suggested consistently lower rates of attempted suicide among LGBTQ youth who perceived their communities as more accepting of their identity.
Tuck made mention of Lovettsville's own history with such when explaining how the proclamation could have broad effects on the community.
"This simple passage could have saved a child's life like the Lovettsville teenager who died by suicide a few years ago because of a lack of acceptance," Tuck said. "We implore the Council to correct this action and pass a proclamation so that all citizens feel like they belong in their own community."
Tuck conveyed the absence of action to be a statement in and of itself.
"The silence in this case was deafening," said Tuck.