Peru continues to lag behind other Latin American countries on LGBTQ rights
Attempts to 'heal homosexuality' remain legally protected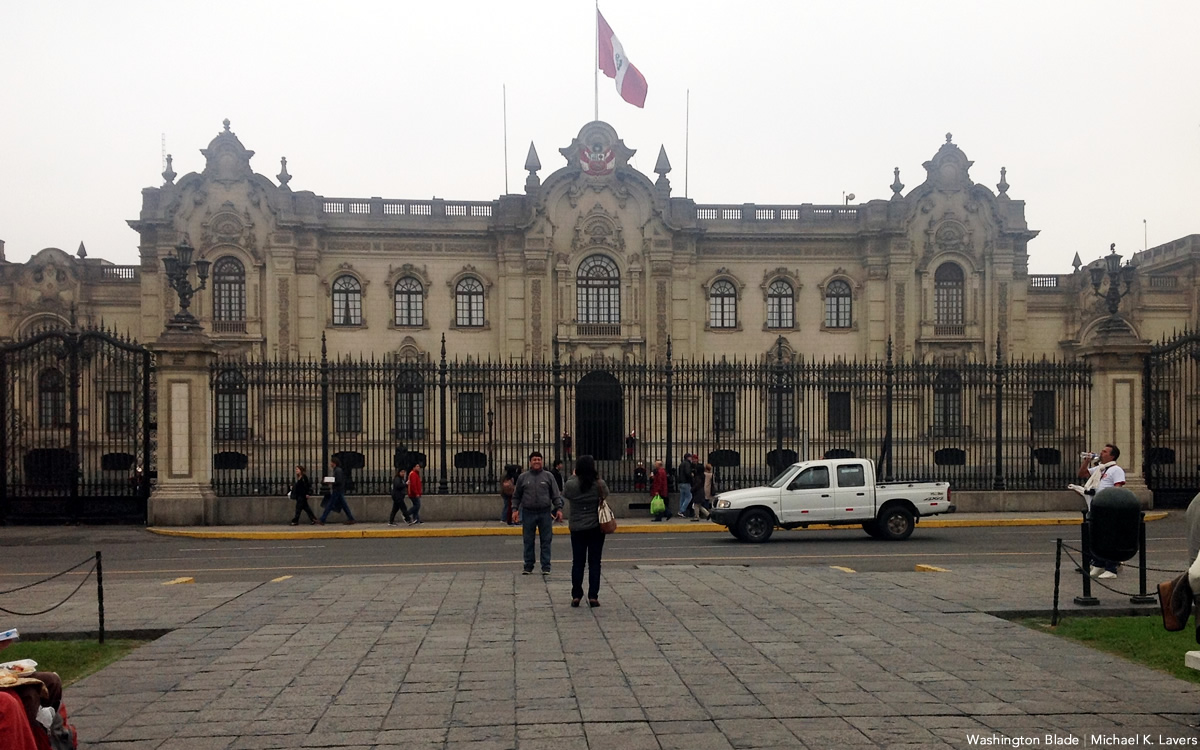 Peru is one of the few Latin American countries without pro-LGBTQ laws, and this evident backwardness in comparison to neighboring countries translates into a lower quality of life for those who do not identify as heterosexual.
LGBTQ Peruvians are highly vulnerable because of their sexual orientation and gender identity, and they also lack a regulatory framework that recognizes and protects them. This reality makes it more difficult for them to fight for equal rights in the areas of health, education and work, among others.
So-called conversion therapy is still allowed in Peru, and attempts to "heal homosexuality" remain legally protected.
The Peruvian Ministry of Justice at the end of 2020 requested for the first time a survey that focused on the LGBTQ community. It revealed 71 percent of Peruvians considers LGBTQ people are the most discriminated group in the country.
The Inter-American Court of Human Rights in 2020 held the Peruvian state responsible for the rape and torture of Azul Rojas Marin, a transgender woman, and ordered it to provide medical, psychological and/or psychiatric treatment and to prosecute the officers who tortured her. The ruling also called on Peru to track anti-LGBTQ violence in the country and develop a national strategy to respond to it.
None of this has been complied with so far, demonstrating the state's indifference to LGBTQ rights.
"LGBTI people are succinctly recognized in some regional or municipal ordinances at the local level, however, they have no recognition in any national legislation explicitly, which addresses their needs," George Hale, institutional development director of Promsex, a Peruvian LGBTQ rights group, told the Washington Blade.
Jorge Apolaya, who has been organizing Pride marches in Peru for years, said that "discrimination against LGBTQ+ people in the country is associated with a heterosexist culture that continues to permeate the different spheres of society, not only in public services that should be available to all people regardless of their sexual orientation and/or gender expression or identity, but also in families whose structures continue to violate non-heterosexual people."
Peruvian lawmakers recently passed a bill that eliminates the possibility of having comprehensive sexual education with a gender focus in schools, handing that power to parents. The country is one of the few in South America that allows it.
Most of the activists in Peru with whom the Blade spoke agree that previous governments have made no progress on LGBTQ rights, and that scenario will not improve because President Pedro Castillo, who took office last year, has publicly stated LGBTQ rights are not a priority for his administration.
Then-Congressman Carlos Bruce in 2014 came out as gay in an interview with a Peruvian newspaper. Alberto de Belaunde in 2016 became the first openly gay man elected to the Peruvian Congress.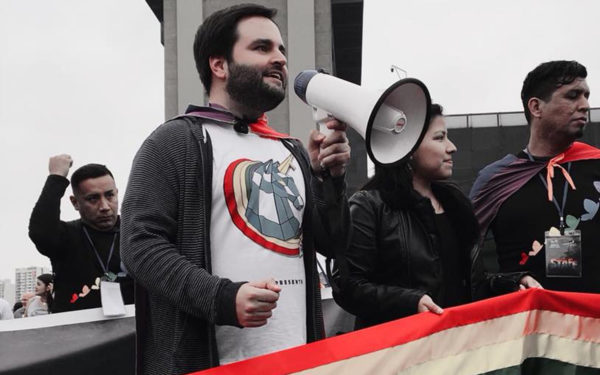 De Belaunde tried to pass various bills that his colleagues did not support. He did, however, manage to start a public debate about the lives of LGBTQ Peruvians and responded to hate speech.
De Belaunde told the Blade that "Peru is a country with a serious problem of inequality, where not all its citizens have the same rights. The LGBTQ+ community faces a serious problem of exclusion as they do not see basic rights recognized and respected, such as the right to identity or the right to equality, and this impacts their quality of life."
He also said the COVID-19 pandemic worsened the vulnerability of LGBTQ people, particularly trans people after former President Martín Vizcarra at one point implemented a "pico y género" rule that allowed people to leave their homes based on their gender. This regulation generated a wave of violence — mainly against trans women — in Peru.
De Belaunde did not run for re-election last year, but two LGBTQ politicians entered Congress.
​​Susel Paredes from the center-left Purple Party became the first openly lesbian congressman in Peru. She also received the most votes of any woman who ran for Congress.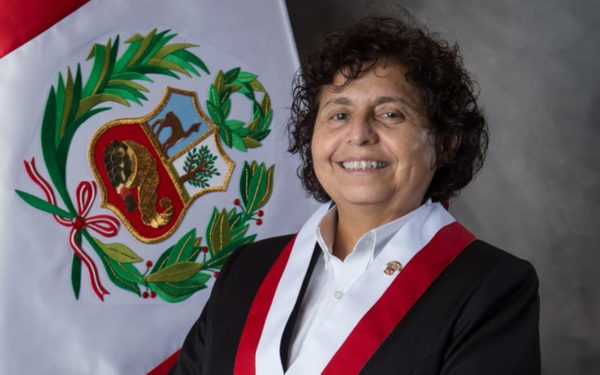 Alejando Cavero of the right-wing Avanza País party became the second openly gay man elected to Congress.
Paredes explained to the Blade from her office in Lima, the Peruvian capital, that she is currently working to pass a marriage equality bill and another that would protect people based on their gender identity. Paredes said civil unions are unacceptable "because we are looking for full equality, not special laws for us."
Cavero, on the other hand, has announced he will soon introduce a civil unions bill.
He is also considering the elimination of the word marriage, leaving it exclusively for the religious sphere. Paredes and some Peruvian LGBTQ activists do not support this strategy.
Paredes, however, acknowledged her expectations regarding the approval of equal marriage in this Congress have no possibilities. She therefore said she will support Cavero's civil unions bill.
"The possibilities that equal marriage will be approved are very limited and scarce due to the composition of the and scarce due to the composition of the Congress," emphasized Paredes. "It is a Congress that has some left-wing conservatives and some right-wing conservatives. And the Peruvian right wing is absolutely conservative, there is no modern liberal right wing."
"I believe that the civil union bill will be approved. But for that, we have to keep pushing for equal marriage. That way, the civil union bill will be approved faster and at last LGBTQ+ families will be able to have an institutionality," she stressed.
Paredes is currently seeking legal recognition of her 2016 marriage in the U.S.
She said she will bring her case to the Inter-American Court of Human Rights if Peru's Constitutional Court rules against her.
Advocacy group urges Chileans to vote against proposed constitution
Fundación Iguales says proposal does not sufficiently protect LGBTQ people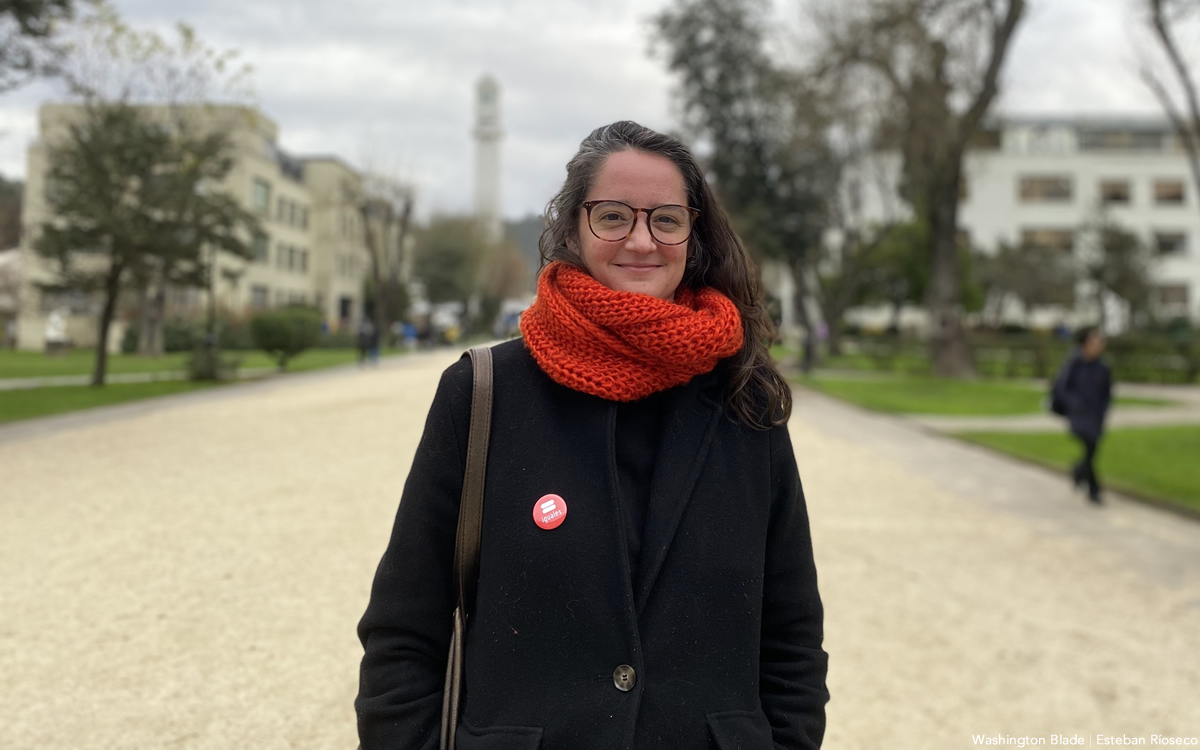 Chile's proposed new constitution has generated concern and criticism among the country's LGBTQ activists who say it would not sufficiently protect the rights of sexual and gender minorities.
Fundación Iguales, one of the country's most prominent LGBTQ rights organizations, has urged Chileans to vote against the proposed constitution in the referendum that will take place on Dec. 17.
The plebiscite is the second attempt in less than three years to change Chile's constitution in the wake of widespread protests and social arrests that took place in October 2019. 
Chileans on Sept. 4, 2022, rejected the Constitutional Convention's proposed constitution. This rejection initiated the 2023 process in which the ultra-right won the majority of seats in the Constitutional Council, the body that wrote the new text on which Chileans will vote in December.
Fundación Iguales Executive Director María José Cumplido explained the reasons behind her organization's position. 
"Our position as a foundation is to vote against this proposal because of the conscientious objection without limits, the lack of a robust nondiscrimination principle, a misconception of the best interests of children and adolescents and the weakness in the sexual and reproductive rights of women and pregnant women," she told the Washington Blade.
Cumplido warned the lack of a nondiscrimination principle in the proposed constitution could lead to a State that does not focus on implementing public policies to prevent discrimination. Cumplido said this omission could translate into a lack of training for civil servants, insufficient sex education and obstacles to access to justice, among other consequences.
Paloma Zúñiga, a former constitutional counselor for the leftist Democratic Revolution party who participated in the constitution drafting process and is an LGBTQ ally, told the Blade there are serious problems with the draft in regards to queer issues.
"First, (there is) an overly broad conscientious objection could allow discrimination on religious grounds in education, health care, commerce, among others," she said. "For example, a restaurant could expel a lesbian couple for kissing, a hospital could refuse to treat a trans person or not allow LGBTQ students in classrooms."
Zúñiga added a second concern is "the absence of a nondiscrimination principle robust enough to oblige the state to prevent discrimination considering that violence against queer people has increased." The final issue, according to Zúñiga, is "the weakness of the rights of children and adolescents, especially in terms of their autonomy and free development of personality, which could directly affect trans children."
Cumplido agrees with Zúñiga regarding the problems the enshrining of conscientious objection in the new constitution could bring. The activist highlighted international examples, such as the Burwell v. Hobby Lobby Stores case in the U.S., where conscientious objection was used to reopen debates on rights already democratically resolved. This legal precedent could be replicated in various situations in Chile, especially given the breadth of the amendment.
Zúñiga, who belongs to a political party that supports President Gabriel Boric, said "we must vote against it because it is a great risk and setback for LGBTQ people and the rights conquered in recent years."
"As a left sector we did everything possible to eliminate the amendments that harmed LGBTQ+, and even improve their quality of life through a new constitution, but the Republican Party with its majority blocked all our attempts," she explained.
Javier Milei elected Argentina's next president
Libertarian economist's lack of clarity over LGBTQ rights has sparked concern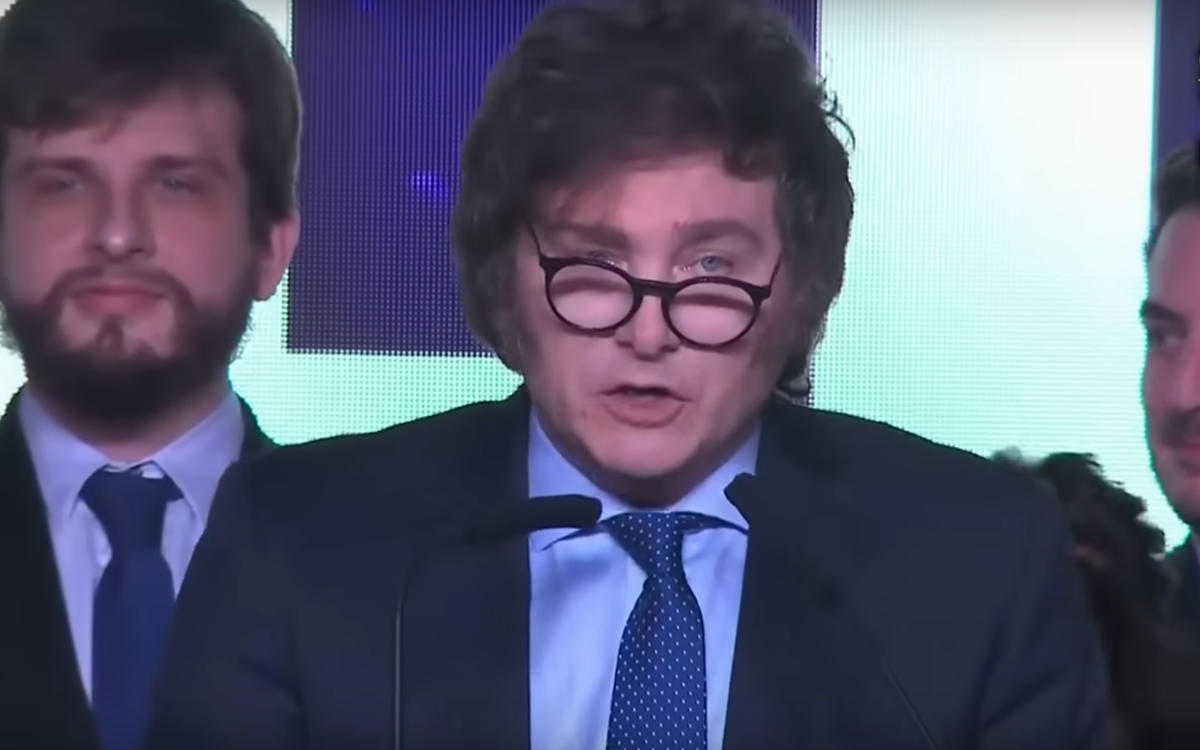 Libertarian economist Javier Milei's victory in the second round of Argentina's presidential election on Sunday came as a blow to the country's LGBTQ community.
Milei defied expectations with his victory over the ruling party's candidate, Economy Minister Sergio Massa, by a 56-44 percent margin. This result indicates significant support for Milei's ideas, which include liberal economic policies and limited government.
LGBTQ activists, however, have expressed apprehension over Milei's controversial positions in the past and others he articulated during the campaign. They did not specifically include issues related to sexual and gender identity, but activists nevertheless remain concerned.
Milei, for example, said he would eliminate the Ministry of Women, Gender and Diversity and the National Institute Against Discrimination, Xenophobia and Racism. (Alba Rueda is Argentina's first-ever Special Representative on Sexual Orientation and Gender Identity. She was previously the country's first undersecretary of diversity policies in the Women, Gender and Diversity Ministry. Rueda is the first transgender woman to hold a senior position in the Argentine government.)
"The people's vote has had a clear message, which was to get Peronism and Kirchnerism out of the government, all the anti-Peronist vote was gathered and concentrated in Milei," Esteban Paulón, a prominent LGBTQ activist who won a seat in the country's Congress last month, told the Washington Blade. "Peronism suffered the worst election in history in many of the provinces it even governs, some like the province of Buenos Aires where it barely won by 100,000 votes, by 1 percent, and that evidently shows an exhaustion of the political proposal of Peronism's political proposal for the country."
Paulón said Argentines "without a doubt … voted for an option of deep, radical change, after the failure of the political proposals that have governed the country in the last 20 years." Paulón said voters focused more on economic issues as opposed to Milei's "social agenda linked to the reduction of rights, opposition to equal marriage, feminism, etc. and gender laws."
"It is true that this result legitimizes many of these positions," he said. "We will surely see in the coming weeks and months an increase in this type of statements."
Milei during the campaign spoke in favor of more limited government and economic policies that would encourage individual freedom. His critics have noted a lack of clarity over his positions that could have implications on the progress that Argentina has made on LGBTQ rights over the last several years.
"Now, it is also true that even though people did not vote for Milei because of his anti-rights proposal," said Paulón. "Yes, many anti-rights people come to the government, led by Vice President-elect Victoria Villarroel, who is a negationist who vindicates the military dictatorship and vindicates illegal repression."
The LGBTQ community is now cautiously awaiting how policies will develop under Milei's leadership. Activists are urging the president-elect to address and ensure the continued protection of the rights based on gender identity and sexual orientation and to promote inclusion and diversity in all spheres of Argentine society.
"Now it is time to organize as a collective," said Paulón. "We must obviously be mobilized and attentive to the different situations that may arise and in my case as congressman, to dialogue a lot with related, transversal sectors from different political forces … [and] to resist within the framework of democracy."
"A period of much resistance, of intense work in the case of Congress is coming," he added.
Prominent Chilean activist Luis Larraín dies at 42
Former congressional candidate diagnosed with Non-Hodgkin's lymphoma in January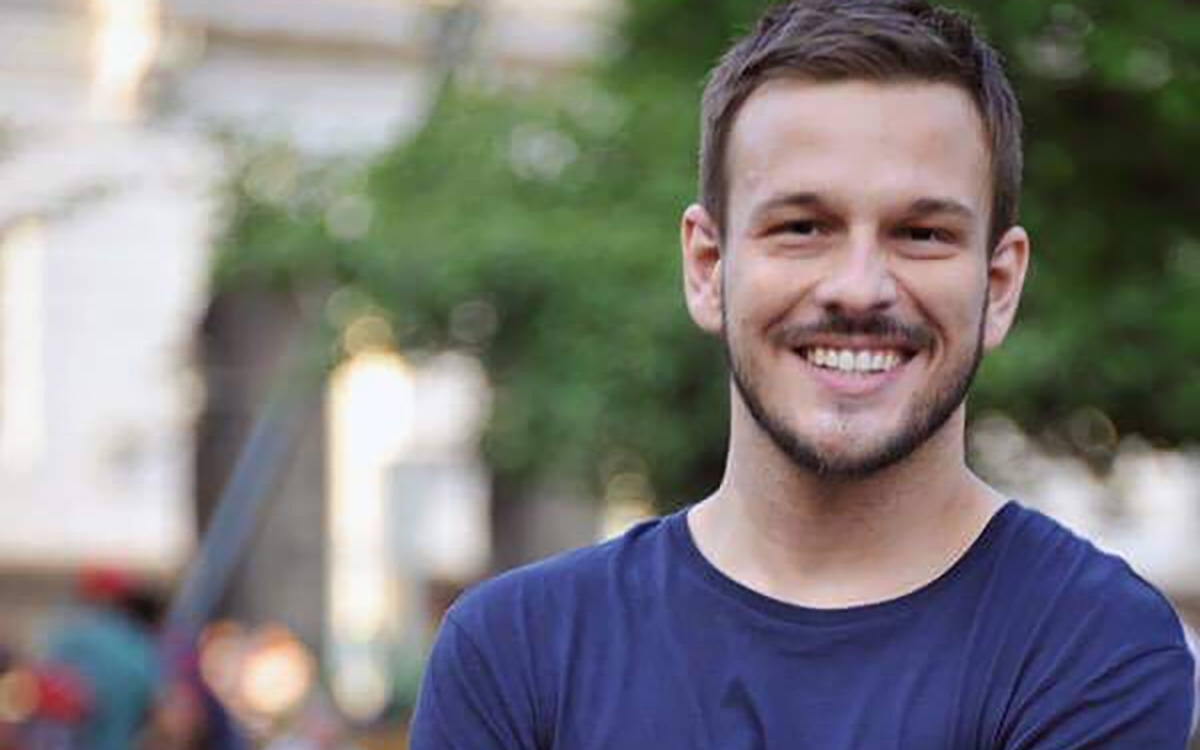 Luis Larraín, a prominent LGBTQ rights activist in Chile, died on Saturday after a battle with blood cancer. He was 42.
Larraín, along with writer Pablo Simonetti, in 2013 co-founded Fundación Iguales. Larraín was the group's president until he stepped down in 2017 to run for the Chilean Congress.
Larraín in January announced doctors had diagnosed him with an "aggressive" form of Non-Hodgkin's lymphoma. His family on Friday released a video in which Larraín said he had not responded to the third treatment he had undergone.
"They gave me the first three doses and they unfortunately did not show any results," he said. "Given that there are no more treatments available and thinking about my quality of life, talking a lot with my family and friends, I have decided to be sedated to spend this last moment in peace, without feeling the effects of cancer destroying my body."
"I wanted to say goodbye to everyone, thank you for being aware of what was happening to me," added Larraín. "I hope that you continue with your fight, whether in health, in sexual diversity or in any field."
Sus palabras de despedida las dejó registradas en este video, momentos antes de partir. Gracias Luis por todo lo que nos entregaste. Tu trabajo y tu corazón nos inspirarán siempre. pic.twitter.com/iaZDkatFaS

— Fundación Iguales (@IgualesChile) November 18, 2023
"Luis's legacy will endure in this country's history today and always," tweeted Fundación Iguales. "Rest in peace."
Chilean politicians and activists in the country and elsewhere in Latin America also mourned Larraín.
The Movement for Homosexual Integration and Liberation, another Chilean advocacy group, in a statement said Larraín's "contribution to nondiscrimination and to the causes of sexual and gender diversity shine like a star." President Gabriel Boric retweeted a statement from Camila Vallejo, his government's general secretary minister, in which she said she met Larraín in Congress when he was urging lawmakers to support LGBTQ rights "in this conservative country where he grew up."
"I remember your bravery in those days," said Vallejo. "I mourn your passing and I extend my deepest condolences to your loved ones and those with whom you were close. Thank you Luis."
Larraín's wake will take place in Santiago, the Chilean capital, on Saturday. His funeral will take place on Sunday.