CDC on monkeypox: 'We anticipate an increase in cases in the coming weeks'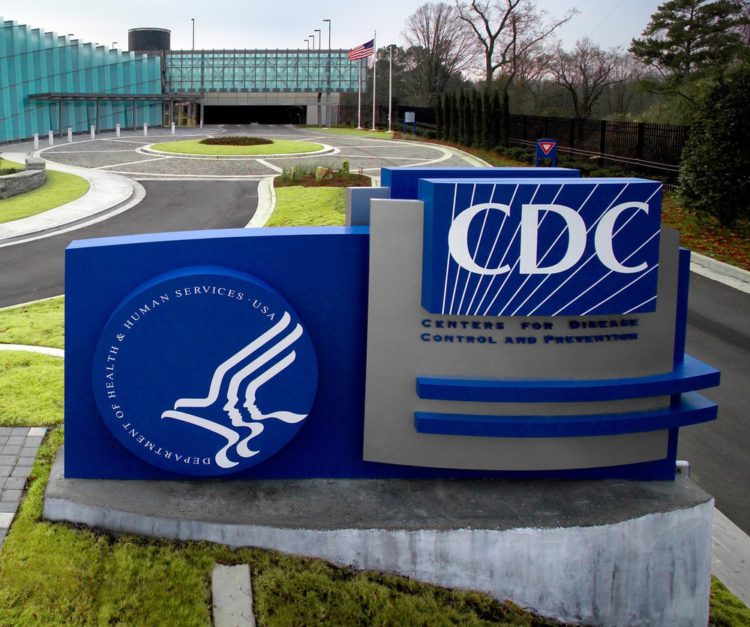 Rochelle Walensky, director of the Centers for Disease Control & Prevention, warned on Friday the spread of monkeypox, an outbreak that has occurred primarily among gay and bisexual men, would increase in the coming weeks.
"Now as we closely monitor cases, I would like you all to understand that we anticipate an increase in cases in the coming weeks," Walensky said in a conference call with top Biden administration health officials and reporters.
The increase, Walensky said, is due to three factors: 1) The CDC streamlining its reporting process to allow states to report new cases more quickly and accurately; 2) With more cases in the United States, an increase in the resulting exposure of these cases in the coming weeks; and 3) A significant increase in the number of people seeking laboratory tests and the number of specimens being submitted for testing.
Monkeypox cases in the United States, Walensky said, have reached 1,470 reported cases documented across 44 jurisdictions as of July 14.
Younger gay and bisexual men are primarily affected: The median age is 36 with a range of 18 to 76 years of age, and the vast majority of cases happen among those who identify as men who have sex with men based on demographic information local health departments provided to CDC, Walensky said.
The Biden administration on the same day Walensky disclosed the new data announced an order for another 2.5 million doses of Bavarian Nordic's JYNNEOS vaccine to respond to the current monkeypox outbreak.
The vaccines, however, won't arrive soon: According to the Department of Health & Human Services, they're coming in 2023 as part of the plan for the U.S. government's available supply of vaccine to reach 7 million by mid-2023, which would be several months after the outbreak has begun.
The Biden administration has been faulted for moving too slowly in responding to monkeypox in criticism reminiscent of inaction during the coronavirus and HIV/AIDS epidemics, including being too slow to distribute vaccines and make testing available. Monkeypox is transmitted by skin-to-skin contact, unlike the other two diseases, and isn't fatal.
Walensky during the call acknowledged "the demand for vaccines from jurisdictions is higher than our current available supply," but pushed back on other criticisms as "points of confusion where we've been hearing from the public, our partners and media." The availability of tests, for example, is and has been meeting capacity, Walensky said.
"We have the testing capacity needed," Walensky said. "We expanded the nation's monkeypox testing capacity this week, and now have four commercial labs with combined capabilities along with CDC laboratory Response Network … we've gone from being able to test 6,000 samples a week to 70,000 samples per week. Having commercial lab testing for monkeypox will also make it more convenient for providers to access tasks by using existing providers to lab relationships, and we have not yet received anywhere near that demand of tests as our capacity now permits."
Also during the call health officials announced efforts to work on delivery of 786,000 doses currently located in Denmark, which they said will be available pending FDA clearance by the end of July. The inability of the Biden administration to move the vaccines from Europe in a timely fashion has been a source of criticism of the FDA.
Peter Marks, director of the Center for Biologics Evaluation & Research at the FDA, pushed back on that criticism in response to a question from the Washington Blade, insisting the FDA had taken a timely approach to obtaining those vaccines.
"First of all … quite contrary to missing a chance for approval, FDA actively reached out using contacts with the Biomedical Advanced Research & Development Authority to actually move up the submission that was necessary and all of the other events that were necessary to get those doses to be able to be used from what was originally going to be this fall," Marks said. "And we did that actually, pretty shortly after we realized there was a monkeypox outbreak."
Marks also said the United States was unable to rely on the European Union's certification of the vaccines because the FDA relies on its own safety protocols for approval of medication for use domestically.
"We do not in the United States recognize — we don't have mutual recognition of vaccine inspections for initial licensure from other countries, and that's because we have our quality standards that have to be maintained," Marks said. "And we have with all due diligence to make sure that the necessary procedures were undertaken, so that these will be available before the end of July but these doses were originally not scheduled to be approved until sometime in the fall, and that was moved up."
Biden-Harris administration honors Argentina's LGBTQ, intersex rights envoy
Alba Rueda among International Women of Courage Award recipients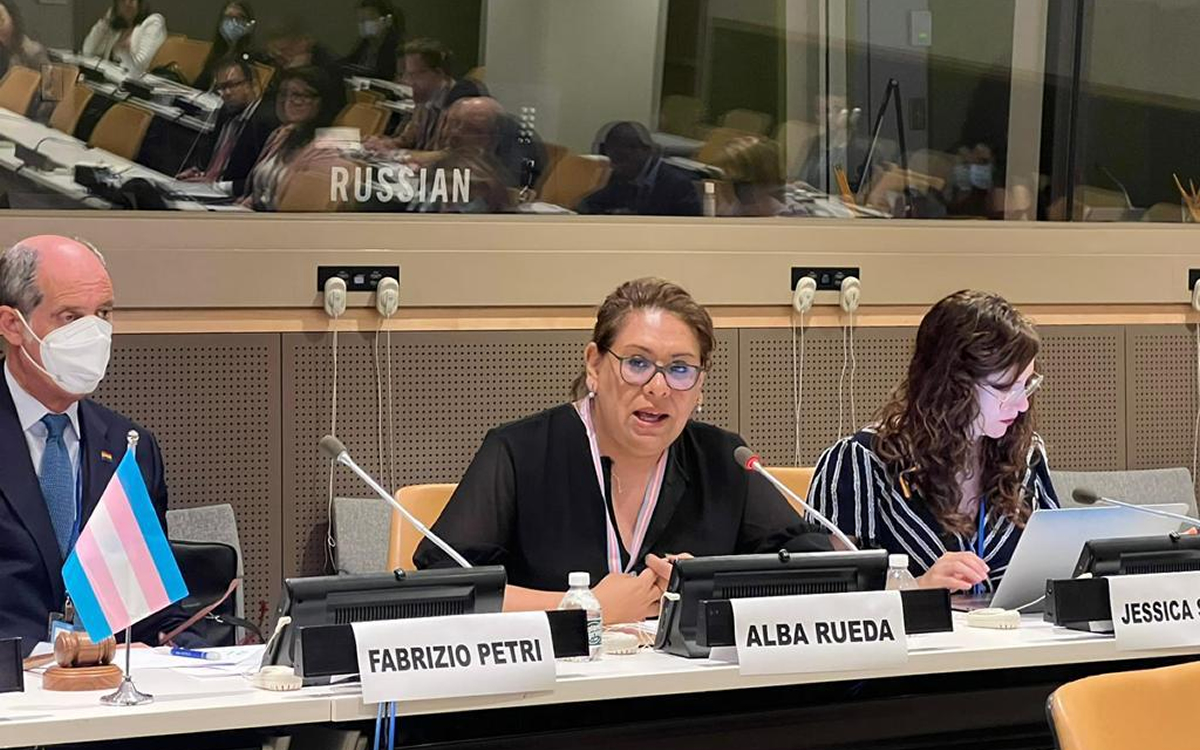 The Biden-Harris administration on March 8 honored Argentina's special envoy for LGBTQ and intersex rights with an International Women of Courage Award during a White House ceremony.
A State Department press release notes Alba Rueda is one of 11 "extraordinary women from around the world who are working to build a brighter future for all." The Biden-Harris administration honored Rueda, along with Dr. Zakira Hekmat from Afghanistan, Danièle Darlan from the Central African Republic, Doris Ríos from Costa Rica, Meaza Mohammed from Ethiopia, Hadeel Abdel Aziz from Jordan, Bakhytzhan Toregozhina from Kazakhstan, Malaysian Sen. Datuk Ras Adiba Radzi, Mongolian Brigadier Gen. Bolor Ganbold, Bianka Zalewska from Poland, Yuliia Paievska from Ukraine. The "Women and Girl Protesters of Iran" received the Madeleine Albright Honorary Group Award.
"In Argentina, Alba Rueda is a transgender woman who was kicked out of classrooms, barred for sitting for exams, refused job opportunities, subjected to violence and rejected by her family," said Deputy Defense Secretary Kathleen Hicks during the ceremony. "But in the face of these challenges, she worked to end violence and discrimination against the LGBTQI+ community in Argentina."
First lady Jill Biden and Secretary of State Antony Blinken are among those who also spoke at the ceremony.
"As you'll hear, these women are reporting on Russian atrocities in Ukraine. They're fighting for equal opportunities for women and girls in Mongolia. They're defending democracy in the Central African Republic. They're protecting indigenous land in Costa Rica. They're advocating for the rights of refugees, people with disabilities, the LGBTQI+ community," said Blinken.
Rueda was a well-known activist before Argentina's government last May named her the country's first Special Representative on Sexual Orientation and Gender Identity.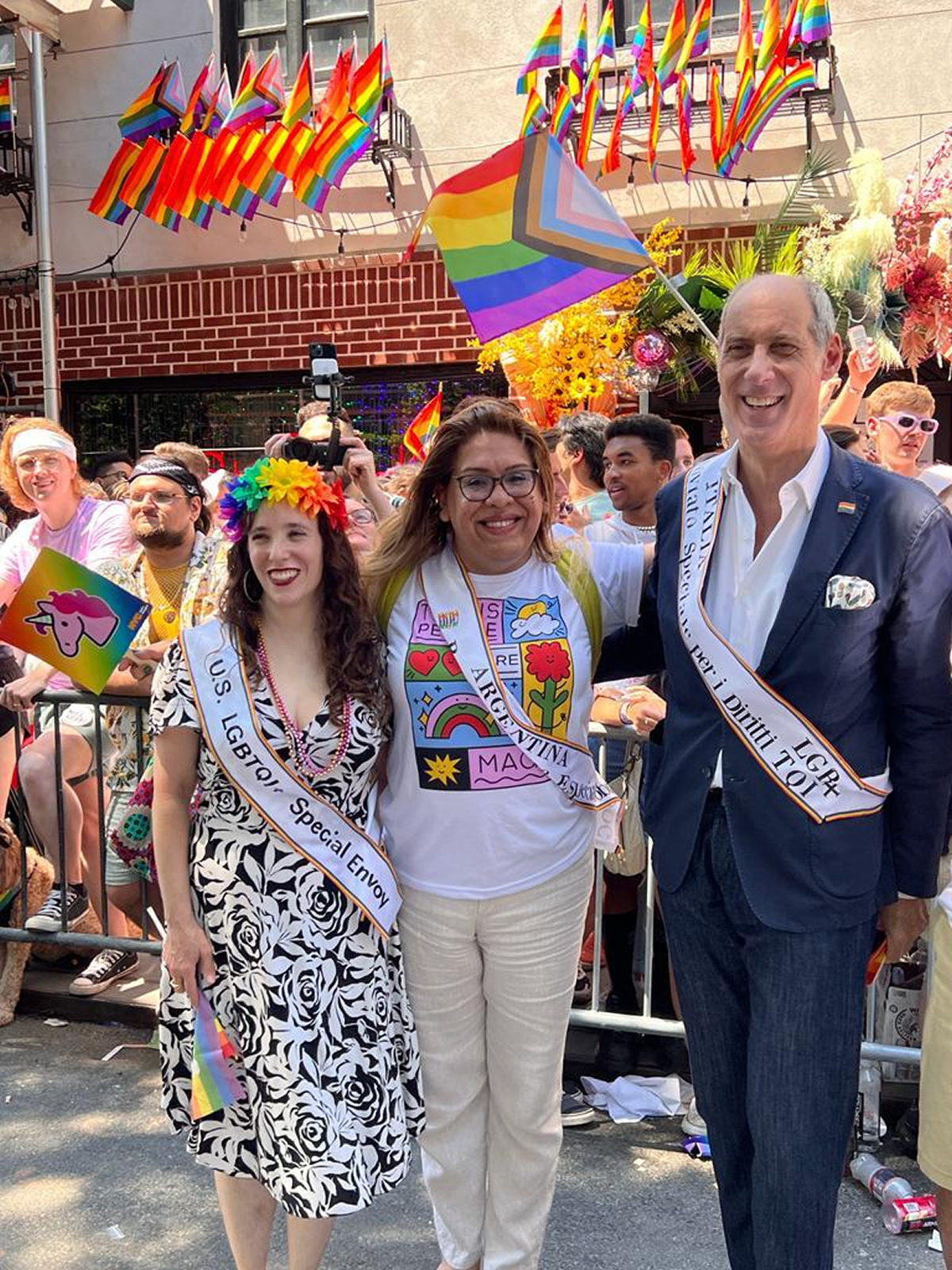 World Bank's U.S. executive director reaffirms 'strong commitment' to LGBTQ, intersex people
Adriana Kugler spoke exclusively with Washington Blade on Feb. 13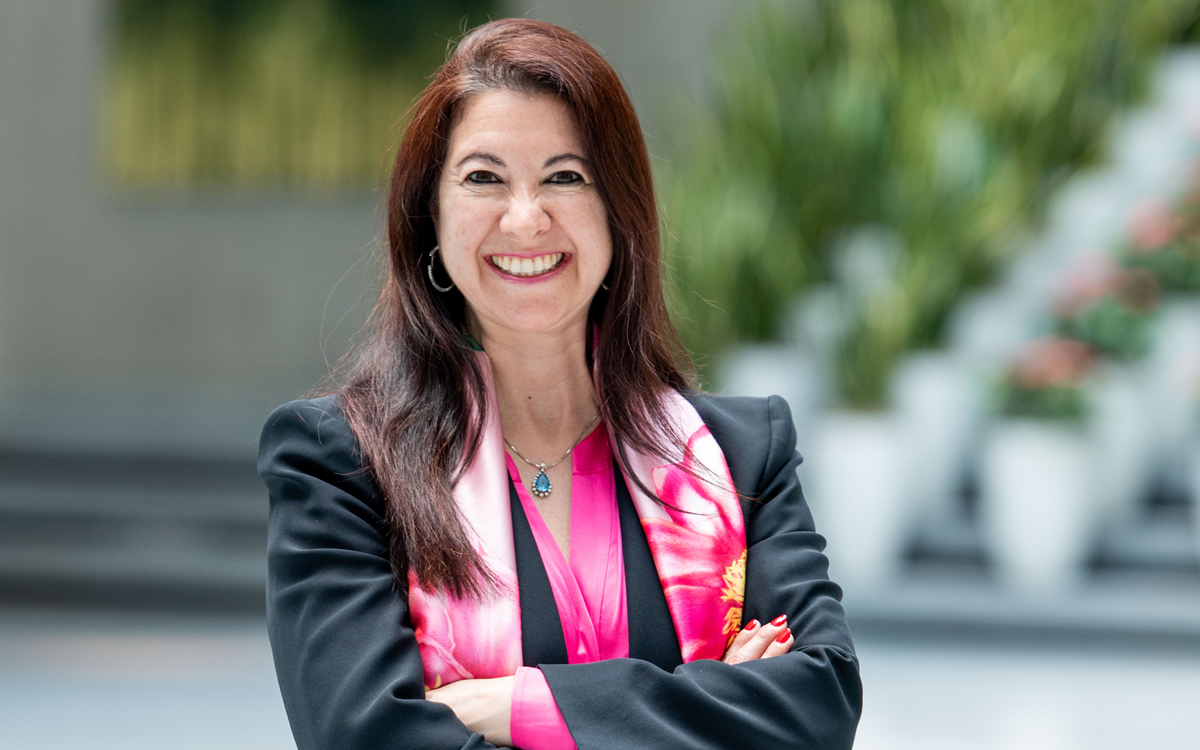 The U.S. executive director of the World Bank Group told the Washington Blade last month during an exclusive interview that she is committed to LGBTQ and intersex rights.
"As U.S. executive director, I certainly have a strong commitment, not only representing the U.S., but myself to advocate for inclusive development to address the needs of LGBTQI persons," said Adriana Kugler during an interview at her D.C. office on Feb. 13.
Kugler, who was born in Colombia, has been in the position since May 2022. She is the first Latina woman named to the post.
Kugler was chair and chair-elect of the American Statistical Association's Business and Economics Statistics Section in 2020 and 2019 respectively. She from 2019-2022 was a member of the National Academies of Sciences, Engineering and Medicine's Board on Science, Technology and Economic Policy and was on the Bureau of Labor Statistics' Technical Advisory Committee from 2016-2019.
Kugler was a chief economist at the U.S. Labor Department from 2011-2013. She has also been a professor of public policy and economics at Georgetown University since 2010, although she is currently on leave.
2021 presidential memo committed U.S. to promoting LGBTQ, intersex rights abroad
Kugler noted the Biden-Harris administration "have a strong commitment to promote inclusion of LGBTQI+ individuals."
"This has been a priority," she said, noting a number of executive orders and memorandums the administration has issued since it took office in 2021. One of them committed the U.S. to promoting LGBTQ and intersex rights abroad as part of the White House's overall foreign policy.
"That's been definitely a driving force, understanding that multilateral engagement is really very important in terms of driving protections of LGBTQI persons around the world," she said.
Kugler told the Blade one of her priorities has been to support the collection and dissemination of data that "can really help to drive support and drive demand for LGBTQ inclusion here at the bank."
"That's been one of my priorities, to support data efforts," she said. "It has been a priority for the U.S. as well, and that has been something that I have put forward very firmly."
Kugler last November held an "inaugural meeting with management board members and CSOs (civil society organizations) to discuss LGBTQI+ inclusion priorities." M. V. Lee Badgett, a professor economics at the University of Massachusetts-Amherst who co-directs its Center for Employment Equity, at the gathering presented information that showed the economic benefits of LGBTQ and intersex inclusion.
"That, I think, is a driver that can really help us make the case, just the same way we did it back in the day to drive support for gender equality in the multilateral organizations," said Kugler. "I really believe in that."
Kugler added the meeting was held to "restart the conversation, to prioritize inclusion of LGBTQ people and to make sure people understand the economic case for that."
A specific issue on which Kugler has worked is "making sure that the standards of evidence for misconduct, for cases of misconduct, are coherent with the standards of evidence that we have here in the U.S. and that we have for cases of sexual harassment, as well as for cases of sexual misconduct."
"That's the prepondence of the evidence standard, as opposed to the clear and convincing evidence standard that is a very high standard to meet," said Kugler. "So we're making sure we work towards making progress so that cases are brought forward by those who suffer from harassment and to make sure that they have a voice and have a chance to make their cases."
Kugler said another priority "is to engage really closely with colleagues in" GLOBE, a resource group for the World Bank's LGBTQ and intersex employees. Kugler said a key priority "is to support, especially those LGBTQ staff who work abroad, either in those situations where being LGBTQ is criminalized, or where its a very unfriendly environment, even when it's not criminalized."
She told the Blade that it is important to ensure the World Bank "offers protections" for LGBTQ and intersex employees in countries with anti-LGBTQ and anti-intersex rights records. Kugler also said that it is particularly important to offer same-sex spouses and partners the opportunity to access jobs through World Bank offices and local staff in places where they would not be able to work elsewhere and to train local staff on LGBTQ and intersex issues to provide a safe workplace.
An example of an LGBTQ-inclusive project the board recently approved is the World Bank International Finance Corporation's $275 million loan to Banco Davivienda in Colombia, which provides funding for advisory services to LGBTQ and intersex people and for the design of LGBTQ and intersex banking products.
The World Bank's EQOSOGI Project has already collected LGBTQ- and intersex-specific data on legal gaps as well as practices that impact LGBTQ and intersex people in 16 countries, and it aims to expand its coverage to more countries in 2024. The EQOSOGI Project is also expanding its research to quantify the economic costs of excluding LGBTQ and intersex people, starting with Serbia and North Macedonia.
"We know the queer community is suffering very adverse consequences there, and it makes sense to have a legal mapping to understand the conditions on the ground that the queer community faces and to make sure that we protect — and at least — recommend anti-discriminatory practices," said Kugler.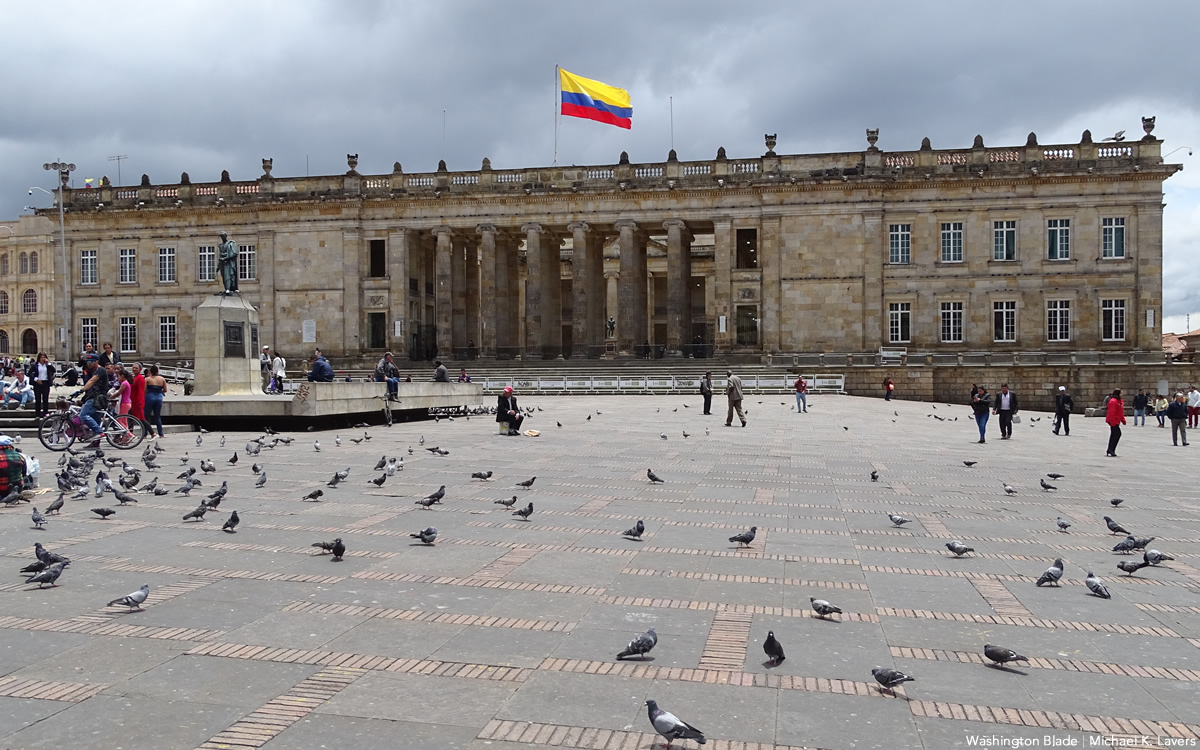 She added she asks questions to her fellow board members "as far as standards and protections for projects in those contexts where the LGBTQI community is criminalized, so that we are sure that those communities have a voice when the bank comes in, if anything goes wrong."
"We are very strong on that," said Kugler. "We will continue to support communities and all communities, including the queer community, to be heard if anything goes wrong so that we can make sure that they are widely protected."
"This will also send a message to these countries that at some point they have to start considering legal changes," she added. "It starts with raising the issue in front of the rest of the board, all of the world, that these issues of inclusion should be lifted up and they need to be rethinking their legal framework."
Then-World Bank President Jim Yong Kim in 2014 postponed a $90 million loan to the Ugandan government in response to President Yoweri Museveni's decision to sign the Anti-Homosexuality Act, which imposed a life sentence upon anyone found guilty of repeated same-sex sexual acts.
The Ugandan Constitutional Court later struck down the "Kill the Gays" law on a technicality, but Kim's decision to postpone the loan without first consulting the World Bank's board sparked widespread criticism among board members. Advocacy groups had asked the World Bank not to fund future projects in Uganda, but they did not ask for the cancellation of existing loans.
"We are all very aware of the Uganda case that went wrong," Kugler told the Blade.
"We're absolutely firm as part of the World Bank Group's work and as the U.S. chair that we will protect anybody, to make sure that our projects not only do more good than bad, but that they actually do no harm," she added. "They shouldn't be harming communities and they should certainly not be harming LGBTQI communities around the world."
Kugler acknowledged the World Bank still does not have LGBTQ-specific safeguards, but she added it "is something that is still being discussed."
The Treasury Department last May endorsed an LGBTQ-specific Asian Development Bank safeguard. The Office of the U.N. High Commissioner for Human Rights is among the organizations that have also backed it.
Chantale Wong, the U.S. director of the Asian Development Bank who is the first openly lesbian American ambassador, last fall told the Blade the Biden-Harris administration continues to push for the Philippines-based ADB to implement the safeguards. Kugler — who described Wong as "an amazing advocate" — noted the World Bank will soon release its new Gender Strategy that will include a nonbinary approach to gender.
"It is helpful when the CSO community engages in these processes, because they help us to lift up these issues with the management of the bank as well," said Kugler.
"The voices from outside help put pressure … on the countries themselves and how the board proceeds," she added.
White House rule would require asylum seekers to seek protection in 3rd country
Immigration Equality sharply criticized Biden-Harris administration proposal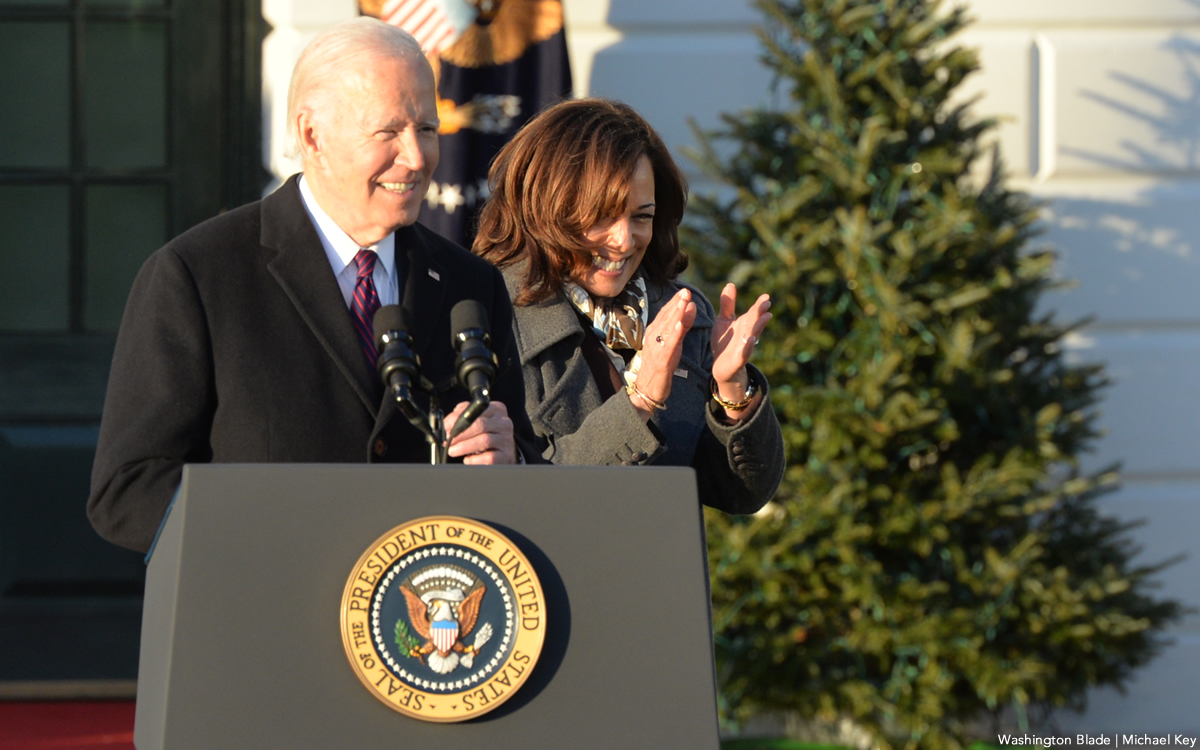 Groups that advocate on behalf of LGBTQ and intersex immigrants have sharply criticized the Biden-Harris administration over its plans to prohibit people from asking for asylum at the Southern border if they don't seek protection in a country through which they passed.
"The proposed rule would encourage migrants to avail themselves of lawful, safe and orderly pathways into the United States, or otherwise to seek asylum or other protection in countries through which they travel, thereby reducing reliance on human smuggling networks that exploit migrants for financial gain," reads the proposed rule the White House announced on Tuesday. "It would do so by introducing a rebuttable presumption of asylum ineligibility for certain noncitizens who neither avail themselves of a lawful, safe and orderly pathway to the United States nor seek asylum or other protection in a country through which they travel."
The Associated Press notes the proposed rule must go through a 30-day public comment period before it can take effect. The regulation would remain in place for two years if the administration implements it.
"The president's proposed rule will deny asylum to thousands of otherwise eligible refugees, many of whom will be LGBTQ people," said Immigration Equality Executive Director Aaron C. Morris in a press release his organization released on Wednesday. "The rule puts into place impossible hurdles that people fleeing persecution will never be able to overcome. Additionally, a requirement that LGBTQ people apply for asylum in other countries before coming to the U.S. is misguided and blatantly contrary to federal law. Many common transit countries are extremely dangerous for LGBTQ asylum seekers, who face brutal violence, sexual assault, and murder as they flee to the U.S. for safety."
Erin Argueta, senior lead attorney for the Southern Poverty Law Center's Southeast Immigrant Freedom Initiative, in a statement said it is "beyond disappointing that the Biden administration is moving forward with an anti-asylum policy that is copied from the cruel transit ban issued by the Trump administration."
"The Biden administration should not continue putting obstacles in the way of people fleeing danger and seeking safety in the United States, which will only increase harm," said Argueta. "Instead, this administration should be strengthening the legal right to seek asylum at the U.S. border, not proposing an unworkable alternative that will only increase harm."
The White House last month announced the expansion of the use of "expedited removal" of Cubans, Nicaraguans, Haitians and Venezuelans who enter the U.S. from Mexico without legal authorization. The Biden-Harris administration also created a humanitarian parole program for Cubans, Haitians and Nicaraguans that combines "safe, orderly and lawful pathways to the United States, including authorization to work, with significant consequences for those who fail to use those pathways."
The U.S., as part of the aforementioned announcement, launched a U.S. Customs and Border Protection app that allows Cubans, Haitians and Nicaraguans to "seek advance authorization to travel to the United States and be considered, on a case-by-case basis, for temporary grant of parole for up to two years, including employment authorization" if they pass security screenings and someone in the U.S. sponsors them. The Biden administration also allows up to 30,000 "qualifying nationals" from Cuba, Nicaragua, Haiti and Venezuela to live and work in the U.S. for up to two years.
The rule the White House has proposed would require most asylum seekers to use the app to schedule an initial appointment at a port of entry.
Title 42, a Centers for Disease Control and Prevention rule that closed the Southern border to most asylum seekers and migrants because of the pandemic, took effect in March 2020.
It is expected to end in May when the COVID-19 public health emergency ends. The Associated Press reported the proposed rule the Biden administration announced on Tuesday would take effect at that time.
"The president must undo his predecessor's anti-asylum policies, not expand on them. LGBTQ asylum seekers deserve a system that is equitable and accessible," said Morris. "Their lives depend on it. The rule as proposed will almost certainly result in the senseless death of LGBTQ refugees, most of whom would otherwise find safety through asylum in the United States."